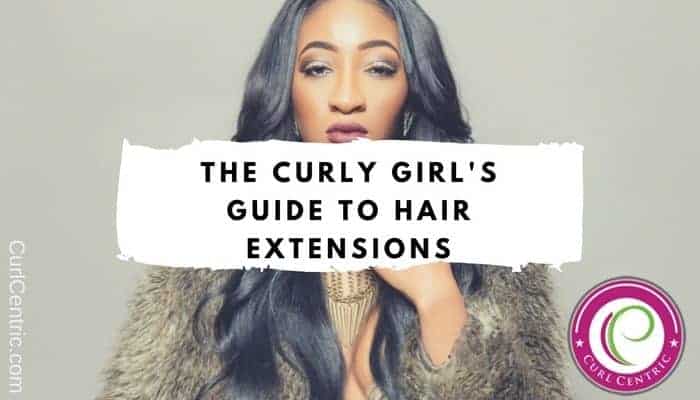 Human hair extensions, which are often referred to as hair weaves, hair extensions and artificial hair integrations, add length and a thicker appearance to your natural hair. In many cases, ladies use hair extensions to lengthen their hair primarily by adding synthetic hair extensions or human hair extensions.
Human hair extensions can usually be dyed, permed, and even flat ironed, while synthetic hair often cannot.
The methods used to add hair extensions include clip-on or clip-in extensions, tape-in extensions, weave-in extensions, micro rings, netting, and more traditional wigs.
How to Install Curly Hair Clip-ins
If you looking for a tutorial on installing clip-in hair extensions for 3a, 3b or 3c curls, then look no further than this detailed walkthrough provided by
Ashley Bloomfield
. In this video tutorial, Ashley uses ash blonde, kinky hair extensions from Bella Kurls.
How to Install Clip Ins on Short Natural Hair
This next tutorial by
Ify Yvonne
provides a comprehensive overall of how to install clip-ins on short natural hair. Ify appears to have 4C hair, although these techniques would work many hair types, including 4A and 4B. In this tutorial, Ify uses 14″ x 16″ kinky hair bundles from Her Given Hair.
An Overview of Hair Extensions
Hair weave, which can be made with human hair or artificial hair, is integrated with your natural hair.
All of this can be done without the potential damage that can come from coloring your hair or the use of harsh chemicals, like hair relaxers (i.e., creamy crack).
Where Do Hair Extensions Come From?
Most human hair extensions come from parts of Asia simply because hair of Asian descent is often easier to blend with hair from women that come from other countries. Specifically, most hair extensions are sourced from either China or India.
However, hair extensions are sourced from other parts of the world too, especially in Europe.
It's also important to note that Peruvian hair (i.e., Republic of Peru, South America) and Malaysian hair (i.e., Southeast Asia) are becoming quite popular in the United States.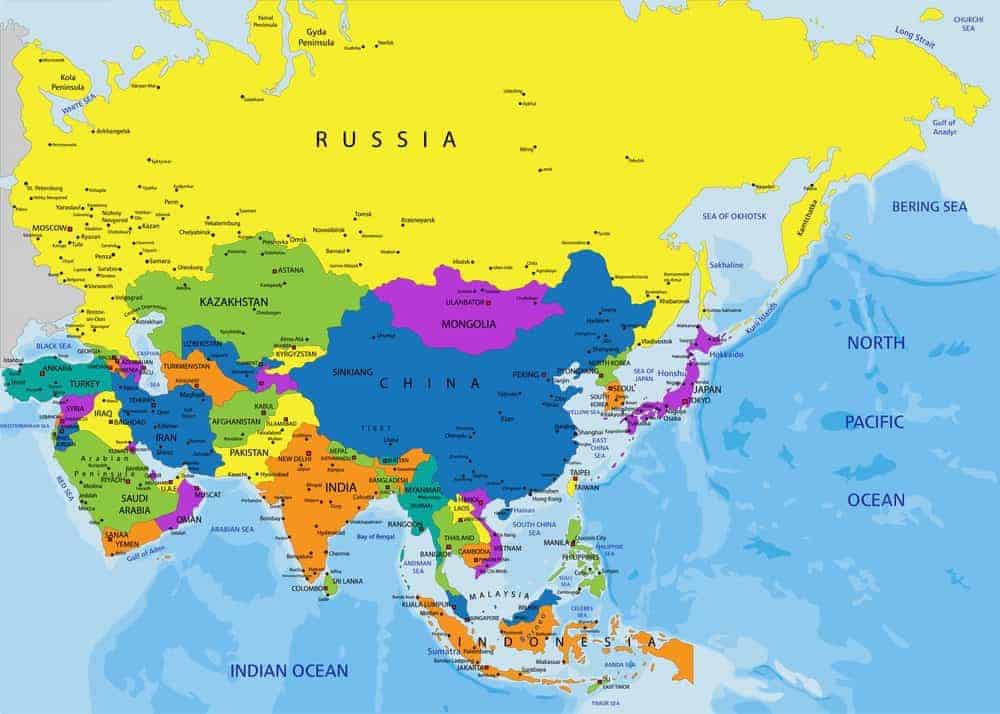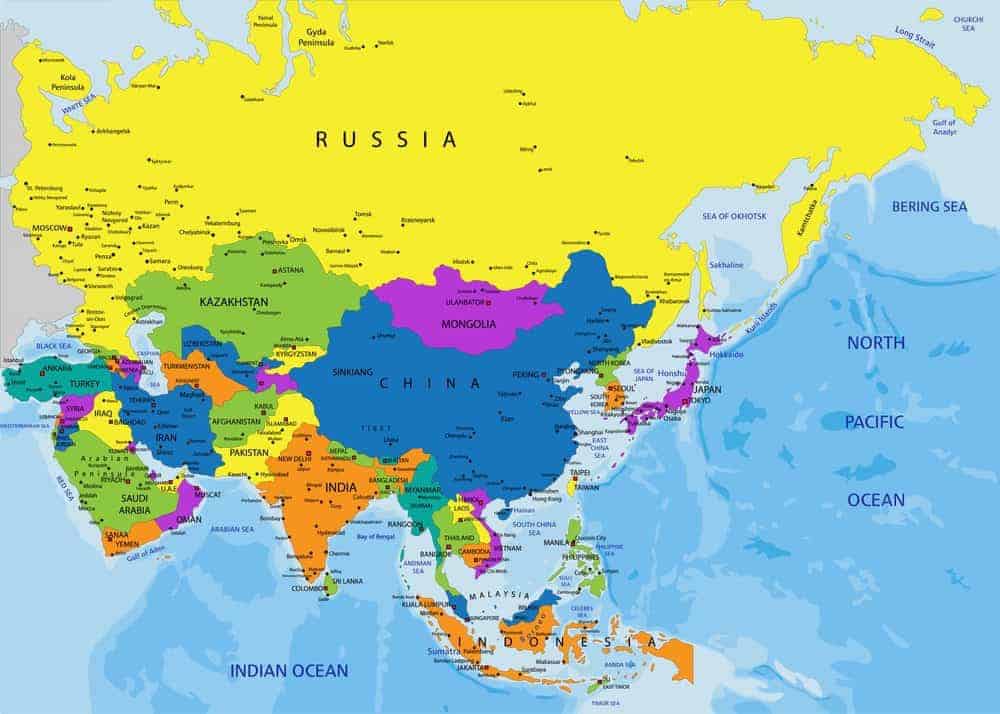 It's important to point out that hair loss can occur from wearing certain hairstyles for a prolonged period of time, including weaves, especially when they put stress on your edges. This type of hair loss is commonly referred to as traction alopecia.
Who Invented Hair Weave?
The natural hair community has benefited greatly from the innovative minds of many African American women. Madame C.J. Walker is one of many names, but it is Christina M. Jenkins that created the process of hair weaving.
Christina Mae Thomas (maiden name) was born on Christmas, December 25th, 1920. She was born in the state of Louisiana; but, not much is known about her early life.
She graduated from Leland College in 1943, earning a degree in science. Jenkins began work for a Chicago wig manufacturer.
In 1949, Jenkins started working on creating a secure fitting wig. After later moving to Malvern, Ohio, she started studying how to add more body and length to a person's natural hair.
On May 4, 1951, Jenkins filed for a patent for a technique she called "Hair Weev", which permanently attached commercial hair to live hair. The United States Patent Office granted patent US2621663 on Dec 16, 1952.
Jenkins was the owner and operator of Christina's Hair Weev, located in the Shaker Heights neighborhood in Cleveland up until 1993.
She also frequently taught her hair weaving techniques as the visited various hair shows throughout Europe.
Jenkins also married Herman "Duke" Jenkins, a jazz pianist. Together, the two of them raised a daughter, Shelia Jenkins-Cochran.
As usual, some people dispute whether Christina invented hair weave. The naysayers argue that similar techniques were used in ancient Egyptian times.
How to Tell If Your Extensions Are Good Quality
It's important to understand how you choose between the various types of hair extensions. Ultimately you want to purchase high-quality hair. During this video,
makeupDOLL
provides some useful tips. Just remember that a higher price doesn't necessarily mean that you're getting higher quality.
The Best Human Hair Weave Bundles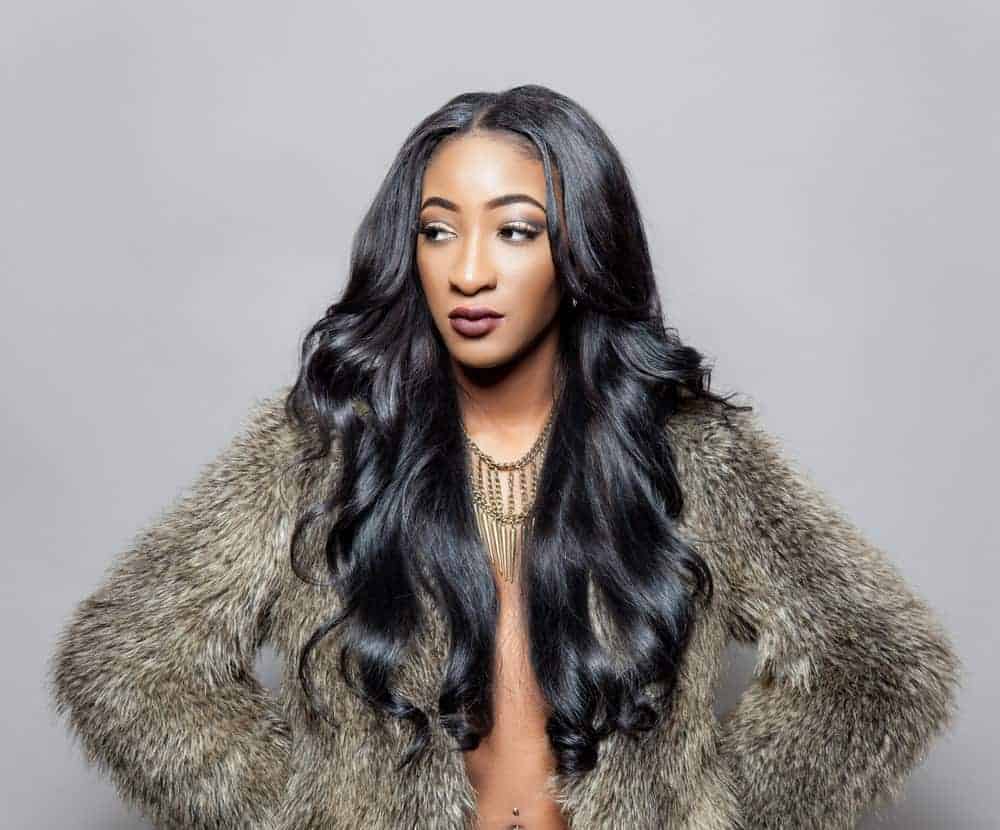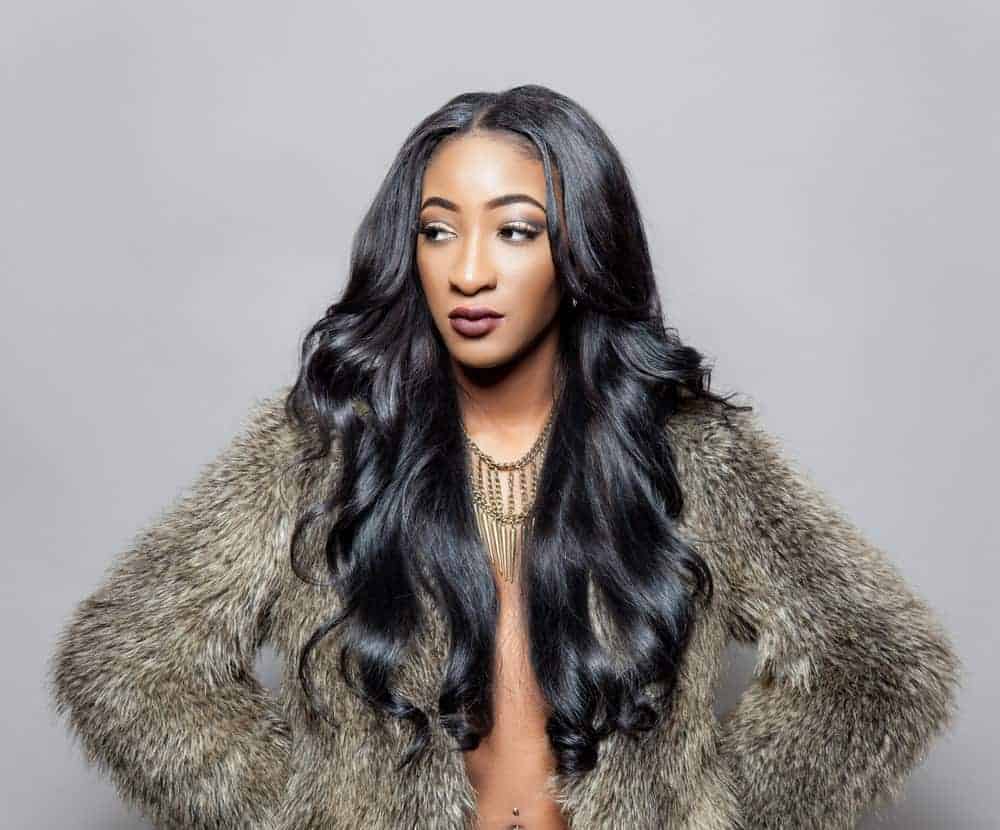 If you're looking for the best human hair weave bundles, you'll want to consider a few important factors. First, and foremost, does the manufacturer use high-quality hair?
Is it definitely "100% human hair" or is it "artificial" hair?
When you're comparing the different types of hair extensions, it's important to make sure that you consider the pros and cons of the various types of hair extensions. If you're short on time, the table below includes some of our favorite human hair weave bundles.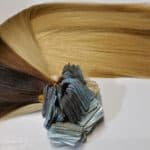 Curl Centric recommends Beautier Straight Brazilian Hair (straight hair), ALI JULIA Curly Hair (curly hair) and Sunber Brazilian Ombre Hair (ombre hair). This is high-quality hair from some of the best-rated brands. To install these sewn-in or braided extensions, your natural hair is braided or cornrowed, and the extensions are then sewn into the braids.
Although no glue or heat is applied to the hair, sew-in extensions can damage your natural hair. Over time, tight braids that hold the extensions can cause hair loss.
Excessively tight braids can also cause headaches, although traction alopecia (i.e., hair loss) should be your primary concern.
The hair will also need to be washed regularly to prevent the formation of bacteria in the braids. Some people say this type of application can be uncomfortable for the first few days following the application.
You'll also want to consider how well the hair holds up to styling. Often, that will depend on if you're using virgin hair extensions, or unprocessed.
Just like your natural hair, the more often you apply heat and color to your hair, the harder it is to manage, so buying hair extensions that haven't been processed can be important.
Indian Hair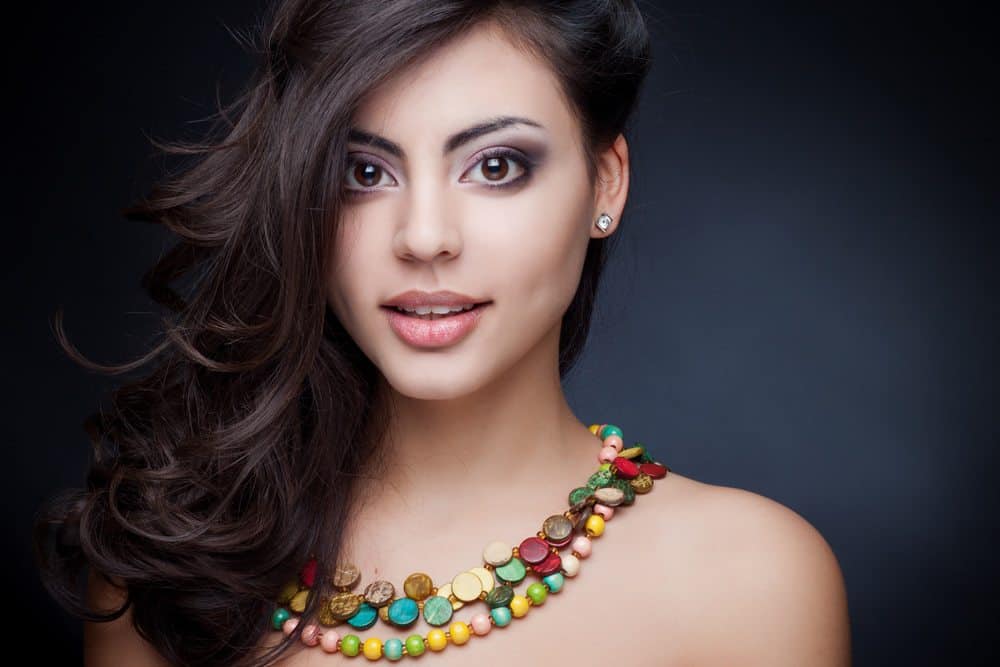 One of the most common types of hair used for hair extensions is Indian hair. This is because many Indian women donate their hair for religious purposes.
Indian hair is similar to European hair, as it relates to the texture and thickness of the hair strands.
Indian hair is very easy to style and blends well with other hair types, including many African American hair types. Indian hair is usually silky feeling, bouncy and relatively lightweight.
In many cases, wholesale Indian Remy hair is fairly inexpensive, although some of the best Indian hair brands can be quite expensive.
It's not uncommon for celebrities to spend thousands of dollars on the best hair extensions brands and installation methods.
You must properly maintain your hair extensions to keep them looking great. Anti-frizz products are recommended to keep Indian hair silky smooth.
In this video,
Jovita George
, provides a step-by-step walkthrough for installing clip-in human hair extensions using Indian hair from AB Hair. Jovita uses 9 pieces of 18″ black silky straight Remy hair.
Chinese Hair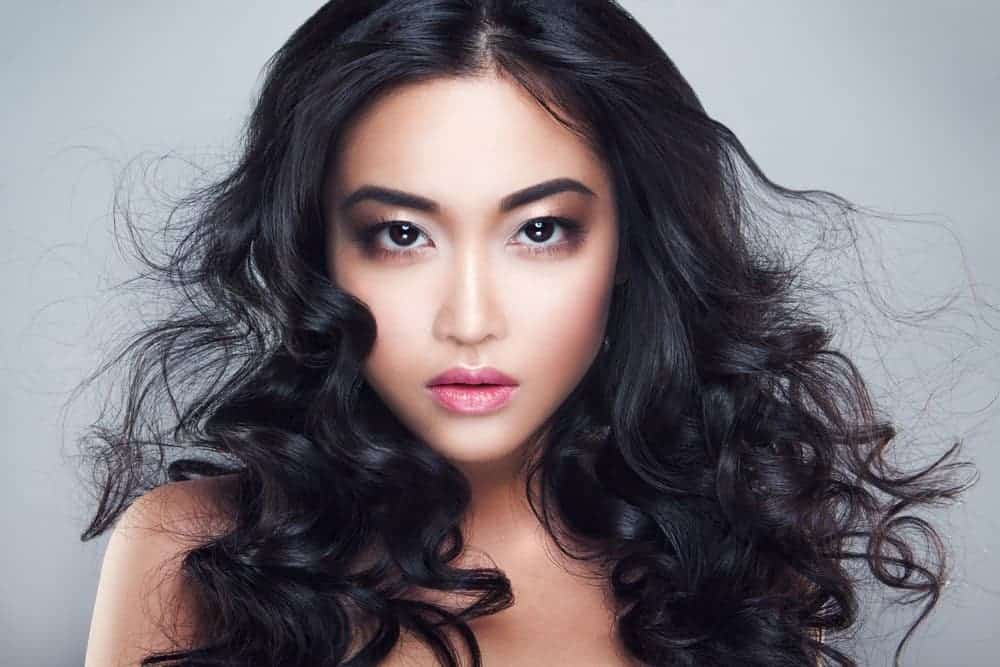 Chinese hair is another hair type that is often used for extensions. This type of hair has a thicker follicle than most European hair and has hardly any curl to it.
The natural color for Chinese hair is dark brown or black. For other colors, the hair must be bleached and then dyed. As long as the bleaching and dying processes are done correctly, it will not affect the overall quality of the hair extension.
Chinese hair is suitable for most women. This type of hair is sleek and very manageable. It generally does not look frizzy or become wavy in high humidity.
European Hair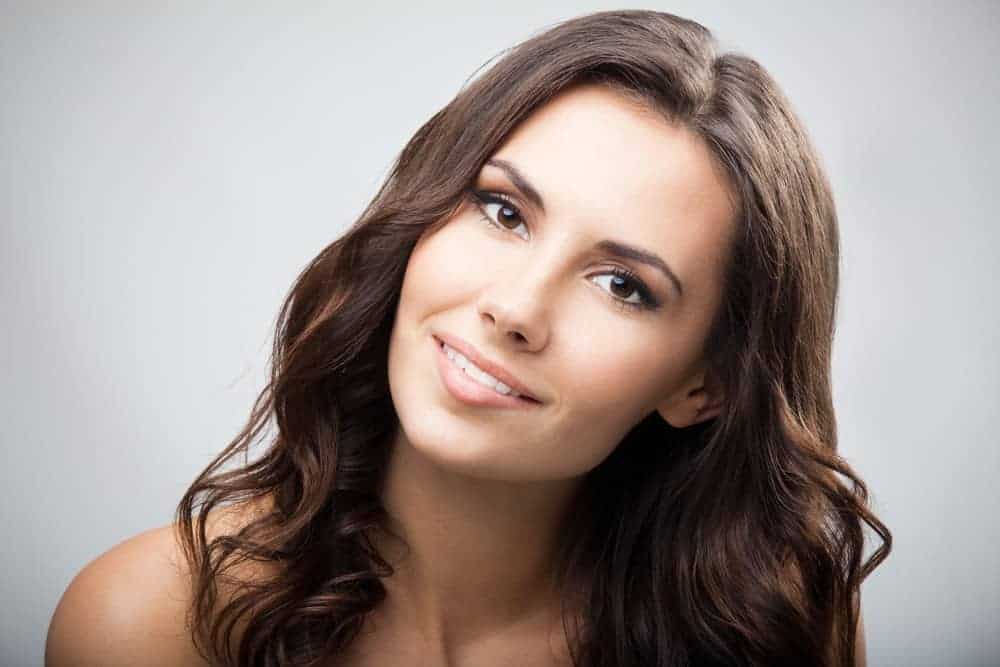 In Europe, very few women sell their hair. This creates a certain amount of scarcity for European hair.
From a supply and demand standpoint, the limited supply and high demand of European hair bundles result in higher prices relative to other hair types.
European hair is usually light brown or varies shades of blond. These light hair colors mean that the hair does not need to be processed as much, resulting in stronger, healthier hair extensions.
In this video,
Julia Havens
, who has fine, thin, type 1 natural hair, walks through her process of installing clip-in hair extensions.
When Do We Recommend Wearing Hair Extensions?
Wearing extensions as a temporary style can help protect your hair for a period of time while you transition.
Here are some potential scenarios to consider:
When you go natural, you may decide to big chop. If you're uncomfortable with the way your hair looks after big chopping, hair extensions are always an option.
Of course, you could also wear a wig, crochet braids, faux locs, or other hairstyles. Although, working on the mental transition associated with going natural is also an important component.
Often new naturals become frustrated with their hair for a period of time. If this happens to you, wearing hair extensions for a short period of time is a good option.
We generally don't recommend extensions for more than a couple of months.
Ultimately if you wear hair extensions for an extended period of time, longer than a couple of months, they can quickly become problematic.
Why?
In our experience, the longer you wear extensions, it becomes more and more likely that you'll eventually neglect to care for your natural hair.
Learning how to care for your natural hair, especially when you first go natural, is so important.
If you ever want to wear your own hair, we highly recommend that you start experimenting with your hair immediately. You need to understand what your hair likes and dislikes.
What are Remy Hair Extensions (aka Remy Human Hair)?
Remy Hair ensures that the root end of the hair is facing one direction and the tip of the hair is facing another direction. This helps to ensure that the hair extension maintains its cuticle direction and natural texture.
There is some light chemical processing done to Remy Hair, although as long as the cuticle remains intact during the manufacturing process, the hair will not easily tangle.
When the cuticle is intact, the hair will follow in the same direction. If the cuticle of the hair is damaged, the hair will appear lifeless, dull, and will tangle more easily.
Some companies soak the cuticle in a large acid bath. Once the cuticle is removed, the hair is covered with silicone to make it more difficult for the consumer to determine if the hair extension is made with 100% real Remy Human Hair.
Once the extension is washed a few times, the silicone is washed out. This will cause the hair extension to feel rough.
Other companies use 10 to 40 percent non-Remy hair yet still sell it as Remy Hair. So be sure to conduct some due diligence prior to purchasing hair extensions.
Longqi Hair Extensions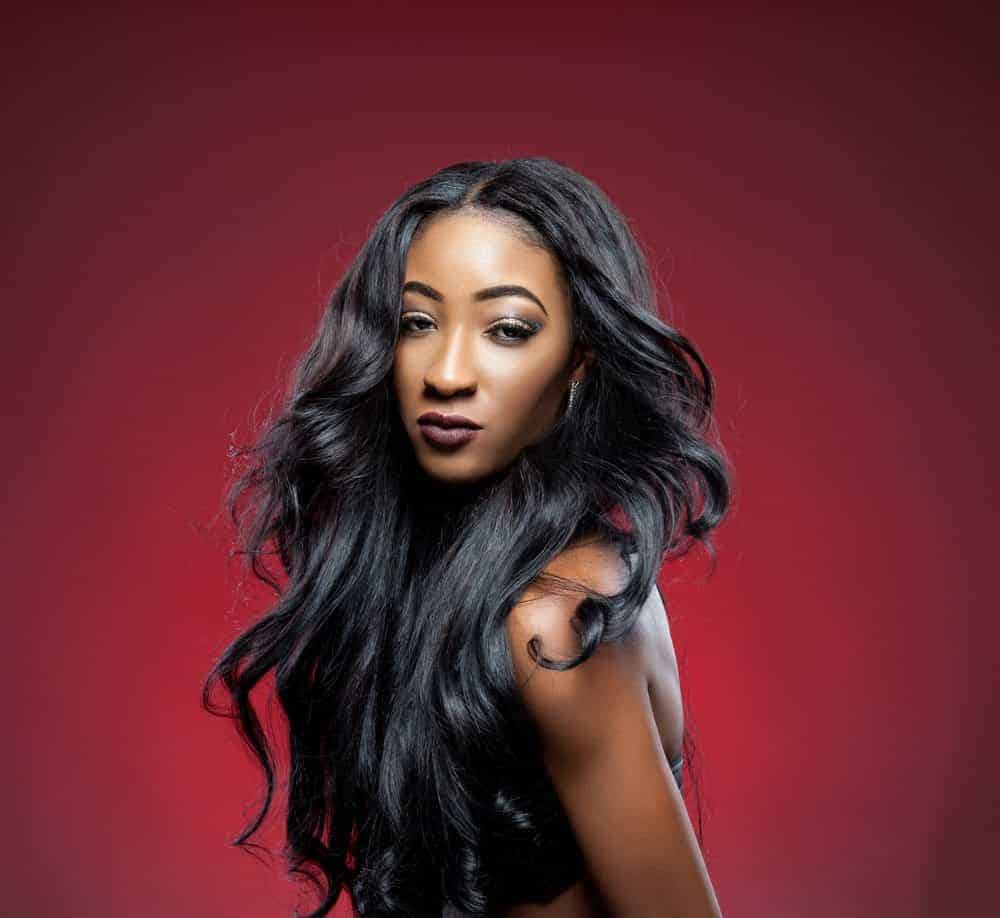 The company advertises that their human hair weave bundles are 100% unprocessed Brazilian human hair, and assures that it will withstand a variety of hair treatments including color and perming.
The bundles come in a wide variety of lengths, currently from 8 inches all the way to 30 inches.
You will receive multiple wefts per bundle, but there aren't many length combinations. There are various colors to choose from, including dark brown, medium brown and natural black.
Based on the color varieties offered, I wonder if the wefts are actually unprocessed. The red and medium brown colors appear to be professionally dyed.
Longqi is often praised for fast delivery, good packaging and price to value ratio.
Fani Beauty Grade Virgin Hair
Fani Beauty offers hair extensions that are 100% Virgin Brazilian hair. They also offer hair bundles can be dyed, permed, straightened, curled or bleached. The hair comes in several different lengths.
Cexxy Human Hair Extensions
Cexxy hair is another popular hair extension brand. Their extensions are 100% Brazilian virgin human hair.
Cexxy claims that their donors' hair is "washed twice with warm water and shampoo" and that their warehouse staff picks out any gray hairs before shipping. The company shows a lot of pride in the way they obtain and handle their hair bundles.
As you can see, you have many wonderful choices for human hair weave bundles from a wide variety of price points. All of these hair products are natural and unprocessed, allowing you to customize your color and texture.

Beautiful Hair Extension Hairstyles with Pictures
Hair extensions or hair weave hairstyles have been popular for a long time. Here are some of our favorite weave hairstyles.
1. The Natural Looking Sew-In Weave
If you are looking for a natural-looking, full head of hair using sew-in extensions, then you'll love this hairstyle. When trying to style your hair, consider giving extra attention to the natural hair around your hairline.

2. Braided Braids
These beautiful braids are a simple yet stylish hairdo that can very quickly become a chic formal hairstyle or even a casual hairstyle.
The great thing about these braids is that they can be gathered together into a thick yet loose over the shoulder style or ponytail that looks great anytime, anywhere, including on the red carpet.

3. Golden Highlights
Sew-in hairstyles are an excellent way of experimenting with vibrant hair colors that could, in the long run, represent a style unique to you alone.
The great thing about these weaves is that you could also try out new textures and styles like these cute golden highlights.

4. The Long Curly Weave
Long curly weaves are sewed in around the middle part, creating a soft yet feminine look. The idea is to go for waves and curls that are seamlessly imperfect.
To add some style, you could use a curling iron with a large barrel to curl the hair before separating the curls you just made with your fingers then brush and tease a couple of pieces randomly.
It's important to note that you'll need hair extensions that support heat styling if you would like to use a curling iron on your extensions.

5. The Curly, Voluminous Sew-In
Sexy, voluminous and camera ready, these extensions feature long black hair. Punctuated by mountains of curls, and a deep side part, this sew-in hairstyle is one that will leave you turning heads.

6. Curly Hair Extensions
If you are looking for a cute hairstyle with volume, then go for these beautiful curls. This hairstyle gives you a lot of fullness, plus the curls look amazing.
The Most Popular Methods for Human Hair Extensions
Tape-in Hair Extensions: These are known to last from approximately four to eight weeks. The hair can be combed gently and washed while the extensions are in place.
Additionally, these extensions should be treated using special shampoos, conditioners, and products for styling if you want to keep them in the best possible shape.
These extensions can easily be taken out with the application of a glue remover or easily installed with glue tape and liquid adhesive.
Clip-on or Clip-in Extensions: Clip-in hair pieces, also referred to as clip-in hair extensions, are easily integrated into your natural hair to add on length as well as volume.
These extensions can be purchased for a range of prices, all depending upon the quality that is desired. Clip-ins will be more commonly sold as a long piece that can be cut into several layers to give a layered effect.
When you buy these extensions, they will usually come with their own clips sewn into the hair. However, sometimes the clips will need to be added.
After the clips are sewn into place, it is recommended to just clip them into the hair or visit a hair salon and have a stylist create a look that is nice and natural.
Micro Rings: These are extensions that are sometimes called microbead or micro loop extensions. They use small beads or rings, generally aluminum, that can be lined up with silicone to help attach the hair extension.
They are fixed into small sections of your natural hair and then tightened by way of a special tool that will clamp the bead around your natural hair.
Microbeads are designed to be small enough so that they're visible when installed correctly. They will need to be repositioned as your natural hair is growing, as the beads will grow away from the scalp over time.
Seeing how they do not use adhesives or heat, these extensions should not cause as much damage as some of the other forms, as long as they are installed properly and maintained correctly.
There are a number of sizes that are available for the microbeads/rings, usually from 1.5mm to 5.5mm.
Sizing will make a difference in terms of weight of the actual extension, as well as the visibility and the feel. There are some microbeads that are tiny enough that they almost mimic a non-surgical hair transplant.
Stylists who install these extensions should make a determination as to the sizing of the microbeads/rings that are going to be best for the length and texture of the client's hair before installation.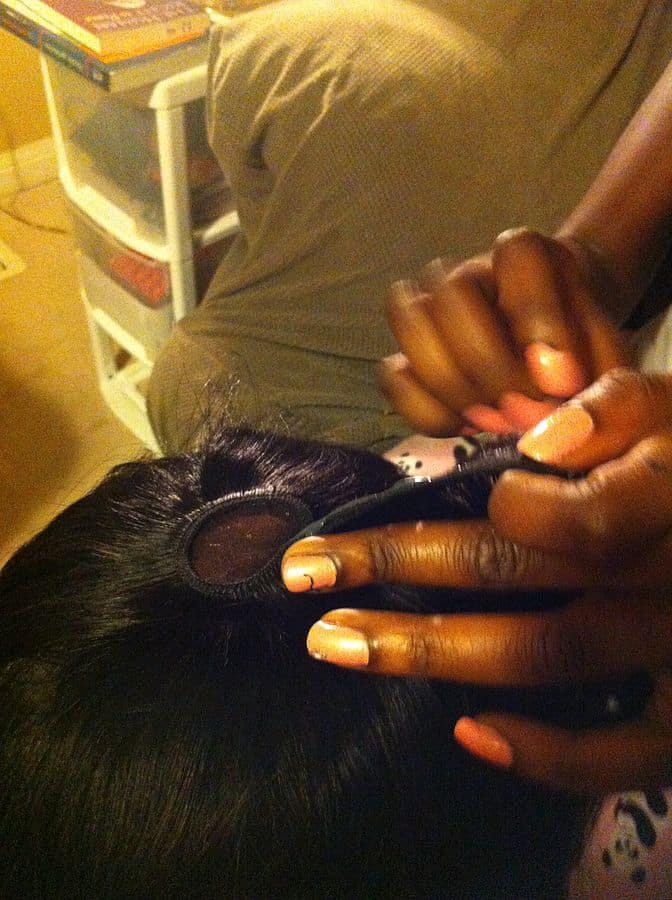 Netting: This is a technique that involves the braiding of natural hair underneath a thin, breathable net serving as a flat surface where the stylist is able to weave the extensions.
This is a method that will require the use of a cap or hair net that is placed over the person's head prior to braiding the hair.
The netting will offer flexibility that is more than a track placement, simply because the stylist will not be limited to only sewing the extensions onto the braid, and there is also the option of gluing or sewing the wefts directly onto the net.
This technique is usually not as time-consuming when you look at others, as it only takes between two and four hours to complete in many cases.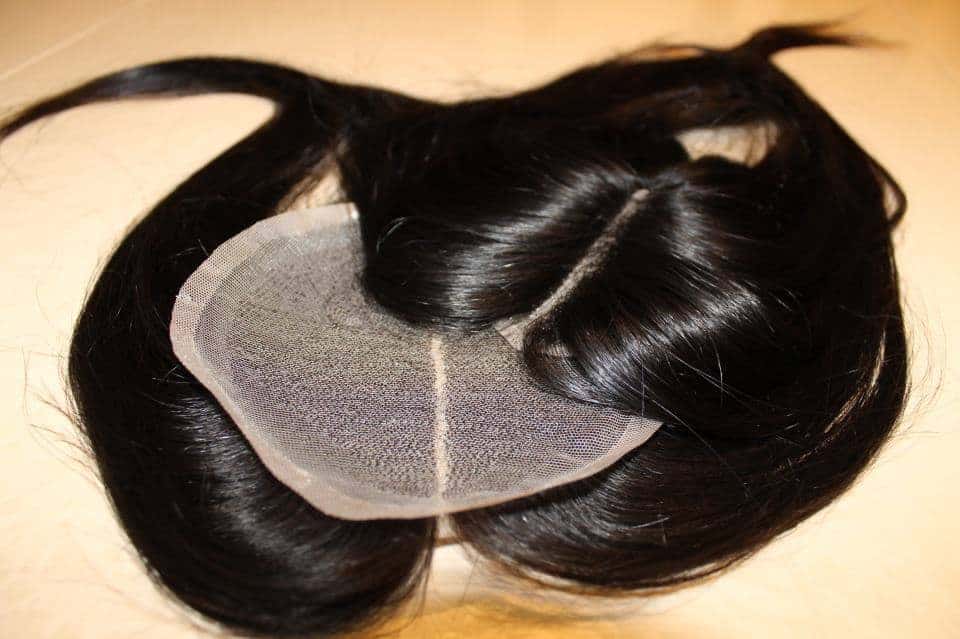 Lace Fronts: This is a recent development in hair extensions, and they are made from a cap that is formed from nylon mesh, which gets hand ventilated using knotting of the single strands of hair into tiny openings found in the cap.
It will give the hair a more natural look and feel over a traditional extension, and it comes with a few variations, such as curly, straight or wavy hair types.
The extension units may either be weaved into the hair or attached to the hairline with special adhesives.
For a proper fit, it is best to have measurements taken of the head. Lace front wigs and extensions are best placed by a professional since advanced techniques are generally used.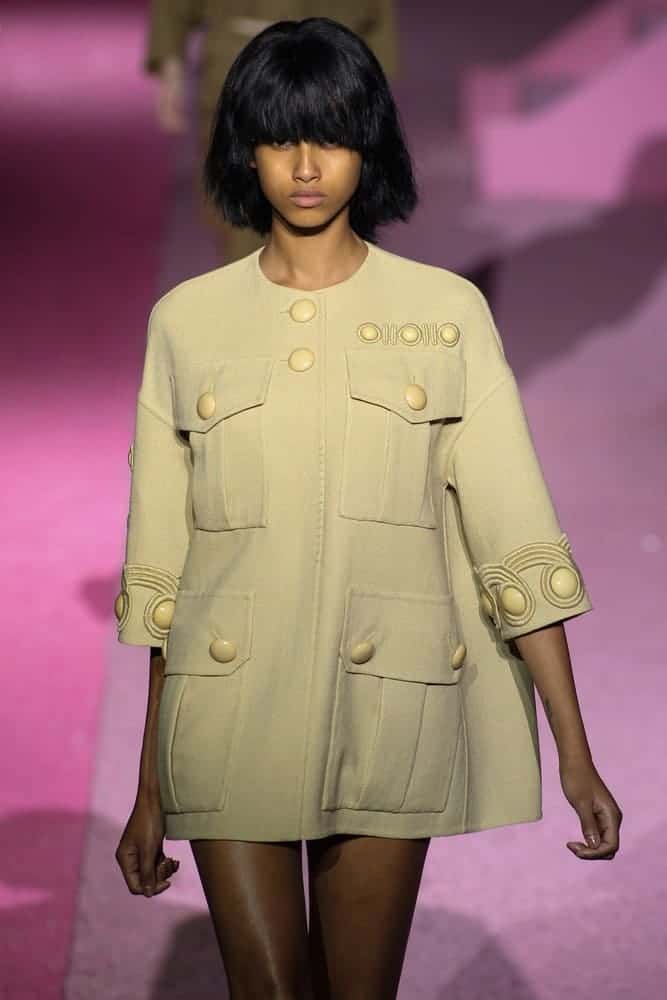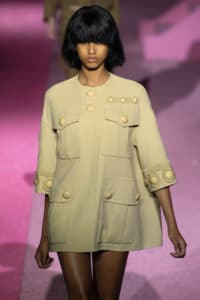 Popular Types of Hair Wefts
The type of human hair that is currently the easiest to find is referred to as premium hair.
It can be found online and in beauty supply stores. Due to being reasonably priced and widely available, it's one of the most popular hair wefts.
Unfortunately, premium hair tends to tangle more, because it's not assembled with all the hair strands oriented in the same direction.
When the cuticles of the hair shaft are allowed to run in opposite directions, they catch on each other, causing the hairs to cling together and get tangled, which makes the hair look worse and shortens the lifespan of the hair wefts.
Types of Premium Hair
Premium hair is available in two varieties:
Regular premium hair: This type of hair is usually the least expensive type of human hair, in which the cuticles run in different directions, potentially making the hair cling together and tangle.
Tangle-free premium hair: the hair is chemically treated in an acid bath to remove the hair cuticles, reducing the friction of the hair, and then the hair is treated with a laminate to restore the "healthy hair shine" that is lost during the acid bath.
Synthetic Hair Extensions
Synthetic hair is made of different types of synthetic fibers, instead of using human hair. It comes in two forms: weave (also known as weft) and single strands (often sold as bulk hair) to make braids.
Synthetic hair strands usually aren't as durable as human hair strands because they are prone to damage from heat and the friction of the hair rubbing against the body and other daily wear and tear.
Some synthetic hair brands look unrealistic and stiff, while some more expensive synthetic hair brands can appear more natural.
In most cases, you shouldn't use heat styling tools on low-end, inexpensive synthetic hair fibers. Although it's worth noting, some high-end synthetic hair brands claim to be heat-friendly.
There are also some newer hair blends on the market, which blend high-quality synthetic hair with human hair, to reduce the cost and provide a more natural look than synthetic hair alone.
Futura Hair
Futura fiber is a synthetic hair fiber that can be used with heat styling tools up to a temperature of 400 degrees F. If taken care of properly, Futura hair strands may outlast human hair.
Futura hair closely resembles human hair, with a natural-looking shine, and can be straightened or curled.
It does take more time to set, and Futura fibers can't be dyed like real human hair. Also, Futura is sometimes found blended with human hair.
The Properties of Human Hair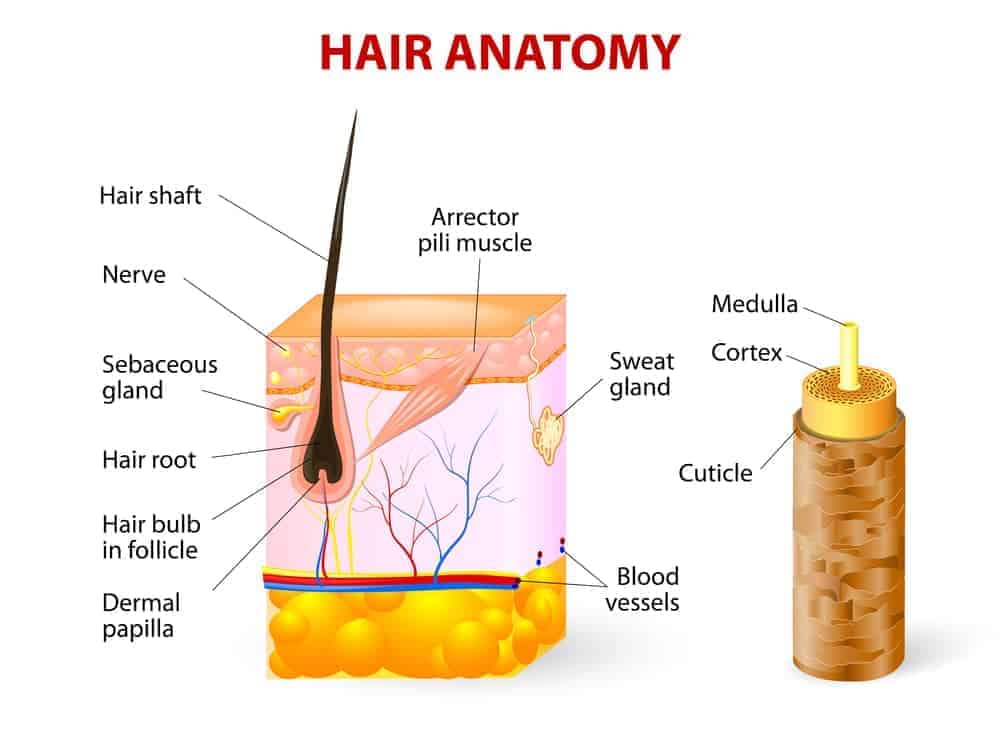 Human hair consists of three layers of a hard, dead protein called keratin. The hair's inner layer is called the medulla, which gives the hair its elasticity.
The middle layer, the cortex, gives the hair its color, texture, and strength, and makes up the bulk of the hair shaft. The outer, transparent layer of the hair is the cuticle.
The cuticle is made up of small layers of cells that overlap like shingles, which protect the hair shaft.
To get the very best human hair in the industry, you must purchase hair from "hair collectors" who take the hair directly from a person's head, then immediately bundle it into a ponytail so that the hairs never get separated or turned around.
This type of hair is often called virgin cuticle hair. Virgin cuticle hair will last the longest, be more durable, and will be easier to use and maintain because the cuticles have not been broken, stripped, or altered.
To maintain the quality of virgin cuticle hair, the hair must be kept together and wefted or sewn on a track in the same direction as it was collected, without any processing, chemical treatments, or steaming of the hair.
Familiarizing yourself with the types of hair available for hair extensions will help you choose the best quality hair and the right type of hair for your desired look and budget.
Integration Methods
The misnomer of using the word 'tracks' comes from the conventional method of integrating wefts, which is called the 'track and sew' method. Usually, the 'tracks' are cornrows, which are braided in whatever direction the hair falls.
Next, the wefts get sewn onto the braids. Normally a blunt-ended specially made needle is used. The needle may be either straight or curved.
Many different specially-made colors of thread are available, depending on what color the hair is that you are integrating.
A darker thread is used with darker hair. Another important thing to note is that whenever the hair gets braided with a high tension level (overly tight), the client is at risk for developing traction alopecia.
A special bonding glue can be used to bond wefts directly to the client's hair.
Care needs to be taken so that the weft is not bonded to the scalp directly, since in some customers that may cause sensitivities. Frequently a patch test is recommended.
Many different methods can also be used for bonding bulk hair to the hair. These methods range from adhesive to clips.
Debunking Common Myths About Hair Extensions
Myth 1: Hair Extensions Are Very Expensive
Although some celebrities spend thousands of dollars having hair extension installed, you can find high-quality extensions that are quite affordable.
Myth 2: Hair Extensions Cause Hair Damage
When hair extensions are installed correctly, and your natural hair is maintained while wearing the extensions, it's not a foregone conclusion that hair extensions cause hair damage.
However, if the extensions are installed in a way that puts stress on your edges, your natural hair can be damaged quite easily.
Additionally, it's important to learn how to care for your extensions and natural hair to help avoid damage.
Myth 3: People Will Be Able to Tell I Am Wearing Extensions
Hair extensions can look natural as long as you're using real hair extensions that has the cuticle intact (i.e., 100% Remy Hair) and they're installed correctly.
Myth 4: When You Wear Extensions, Your Hair Stops Growing
Hair extensions can help encourage length retention, which means you'll actually enjoy longer hair growth if your hair is properly maintained.
This is because you're presumably manipulating your natural hair much less while wearing extensions, which should lead to less breakage from this protective style.
Myth 5: I Cannot Use Hair Extensions Because I Have an Active Lifestyle
Hair extensions can be easily managed, even for someone who leads an active way of life; however, it may require a slight adjustment to your routine.
For example, for the first day or two after an application is completed, you should not wet your hair or sweat excessively to help ensure the bond adheres properly.
Once you have taken a break for a couple of days, you can resume your normal activities, including swimming, yoga and cardio workouts.
Natural Hair Weave Companies
The list below provides details about the top natural hair weave companies that provide sew-in extensions, hair weave closures, clip-in wefts, and wigs.
Heat Free Hair
Heat Free Hair was created to provide women with natural hair or those that are considering going natural with high-quality clip-in extensions, wigs, closures, and weft hair for protective styling.
This hair blends naturally with most hair textures ranging from 3B hair types, which are elongated s-curls, to 4C hair types, which are the tightly coiled kinky curls.
Haute Kinky Hair: Hair Extensions and Clip-in Hair Extensions
Many hair extension and weave product lines are either too curly or too straight. The hair doesn't resemble the kinky, curly texture of many African American women with natural hair.
Consequently, many women were unable to find natural hair weaves that matched their naturally textured hair.
Most of the available hair weave and extension product lines didn't resemble their natural hair.
Haute Kinky Hair sourced hair that resembled 3B to 4C hair texture. After plenty of research and testing, Haute Kinky Hair was able to provide women with a believable premium virgin kinky hair that resembles 3B to 4C hair types.
Curlkalon Hair: Pre-Curled Textured Hair
Curlkalon offers 100% pre-curled synthetic hair for women who want a cost-effective, low-maintenance alternative to human hair.
With Curlkalon, women can have effortless, bouncy, beautiful hair at an affordable price.
Bella Kurls: Clip-in Curly Hair Extensions
Bella Kurls offers 100% Mongolian, Brazilian, and Malaysian clip-in hair extensions.
This premium quality hair comes in various textures, including curly, wavy, and kinky hair types. This provides women with many options based on their hair textures.
Some Final Advice on Buying Hair Extensions
Clip-In or Flip-in Hair Extensions are Good for Beginners
If this is your first time using hair extensions, we recommend using clip-in extensions due to the short installation time and a relatively small investment.
This way, you'll start to get a good feel for the extra hair and figure out what style you want without having to commit something more permanent.
Conduct Due Diligence Before You Buy
We recommend doing your own research to figure out what really suits your personal taste.
You can take recommendations from your stylist, but you don't need to rely on them entirely. Network a bit and consider the input of everyone you know that wears weave.
Purchase 100% Remy Human Hair
100% Remy Human Hair is generally the most desirable, so there are some hair extension manufacturers rely on misleading marketing tactics that may trick some customers.
It's important to note that the cuticle will still be intact on the best hair extensions. Don't settle for anything else (i.e., cheap hair extensions), unless you have budget constraints.
Some Color Matching Advice
It's best to use natural light when matching extensions to your natural hair color.
Your hair will look different when inside under different styles of light bulbs, and they can easily throw you off when trying to get a decent match. Go outside and view the extensions using natural light if possible.
When do we recommend wearing hair extensions?
When you are transitioning to natural hair or after you've big chopped, you may want to change up your look. This is an excellent time to consider wearing hair extensions.
When do extensions become problematic?
Hair extensions should be used for short time periods. If you wear them for extended periods of time, they can negatively impact your hair goals.
Why?
When wearing hair extensions, many people forget to take care of their natural hair. You need to learn what works for your hair and what doesn't work.
We believe hair extensions are suitable for short periodic uses. However, we are not huge proponents of extensions as a permanent way to style your hair.
Concluding Thoughts
Finding hair extensions that match your natural hair used to be tricky if you have kinky or curly hair types. Your options were few and far between, but happily, that's starting to change.
Today's market for hair extensions is a lot friendlier to ladies who are looking for extensions that look and feel like natural hair.
Extensions and weave hair that closely mimic the look and texture of naturally kinky hair are much easier to find now compared to only a few years ago.
Of course, the new extensions and weave also allow you to experiment and try out brand new colors and styles.
Want to see what you'd look like with blonde hair or with dreadlocks? Now you can find out more quickly than ever before.