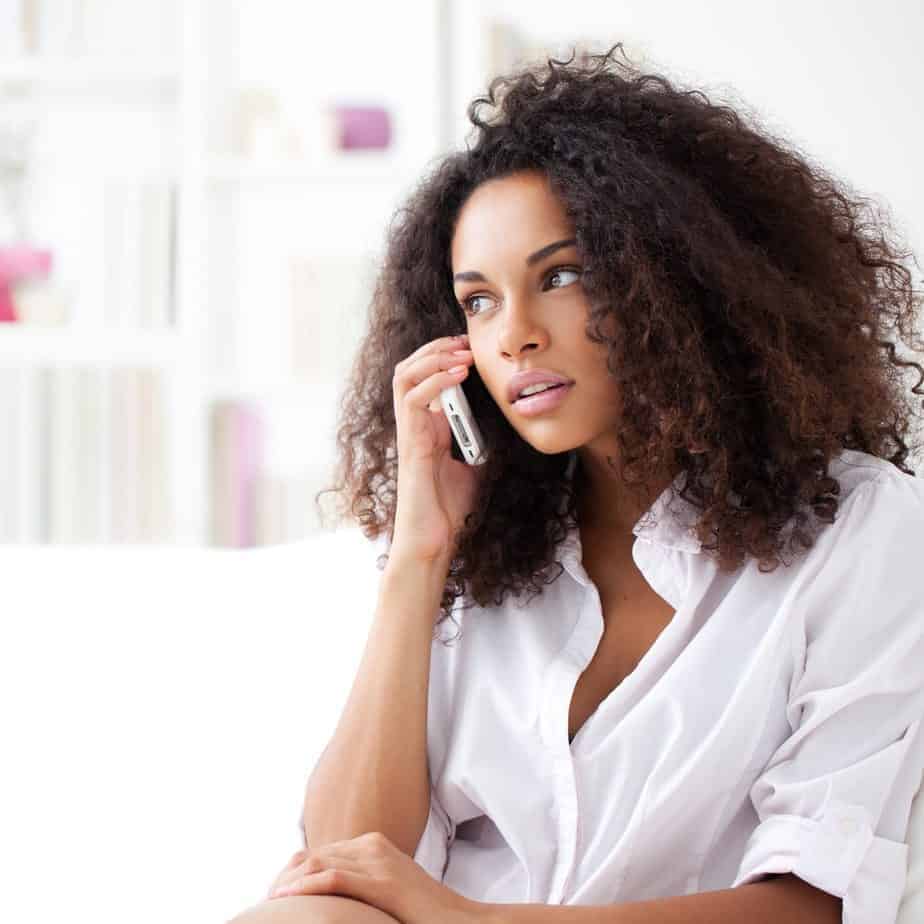 Crochet braids were very popular during the nineties and slowly lost popularity at the turn of the century.
Now, crochet braids and twists are gaining popularity again; however, these braids are different than the braids of the nineties.
The first thing you will notice is that the hair used for crochet braids is much more natural-looking. This means that the hairstyles that you can create with crochet hair look more like traditional natural hairstyles.
You have probably mistaken crochet braids for natural hair. If you've been thinking of exploring crochet braids, continue reading this article.
It will teach you everything you need to know about crochet braids, crochet twists, and other crochet hairstyles.
What Are Crochet Braids?
Crochet braids are a gorgeous, natural-looking protective hairstyle that involves braiding, weaving, or crocheting synthetic extensions into your natural hair with a crochet hook or latch hook.
These low-maintenance braids are often referred to as latch hook braids due to the braiding technique used. Crochet braids are also commonly confused with box braids.
Crochet hairstyles are associated with African American hair culture and have been popular in the black hair community for many years.
The name isn't specific to the type of hair that's used to create the braids, instead, the name refers to the method that's used to add the extensions to your hair (more about that later).
The crochet method is similar to getting certain types of weaves, in that you must first cornrow braid your hair before any extensions are added. However, unlike a weave that is a large section of hair that is sewn in, in this instance the hair is loose.
A crochet needle is inserted into the cornrow braid. Then, a small amount of hair is threaded onto the needle and pulled through the cornrow braid, and tied in a knot to secure it to the hair.
In this article, we will teach you how to crochet synthetic hair into your braided natural hair for a beautiful, voluminous hairstyle that will last as long as eight weeks! Keep reading for all of the details you'll need to complete this style perfectly, even if you're a beginner.
Don't worry, we provide video tutorials later in this article.
What Are the Benefits of Crochet Braids?
Almost everyone loves the look and feel of crochet braids. When properly maintained, they can be a protective style that offers many benefits, including:
Crochet braids are perfect for do it yourself people. As long as you know how to cornrow your hair, you can do crochet twists, braids, and other crochet styles.
Although, it's important to note that the cornrows do not need to be perfect as they will be covered by the crocheted braids.
Crochet braids are an inexpensive braid style and they can look very natural. Also, depending on the style you wish to create, you can install braids in only a few hours.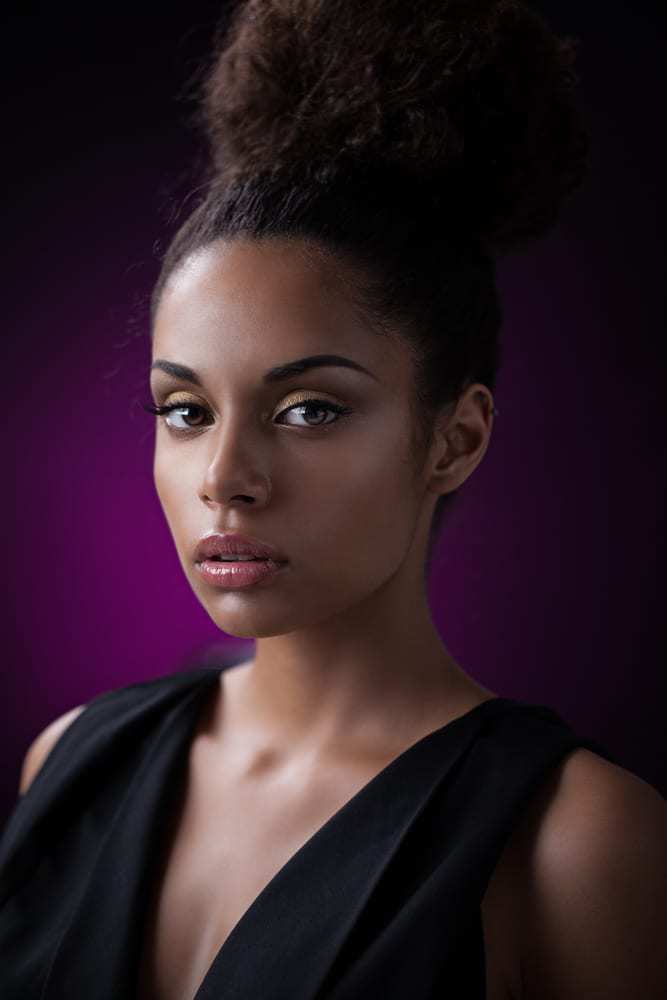 How to Do Crochet Braids
It's impossible to do crochet braids without the right supplies. And there's nothing worse than spending time on a hairstyle only to realize you don't have everything you need to complete it!
Plus, having the necessary supplies on hand will make the hair prep and styling processes painless.
Supplies for Hair Prep:
Pre-poo treatment
Deep cleansing/clarifying shampoo
Sulfate-free shampoo
Moisturizing conditioner
Leave-in conditioner, oil, or other moisturizing product of your choice
Supplies for Hair Stretching:
Ponytail holders or scrunchies
Blow dryer
Supplies for Hair Styling:
Wide-tooth comb
Rattail comb
Hair growth oil (optional)
Scissors
Two bundles of crochet hair
Crochet hook/ latch hook
What Type of Hair Is Best For Crochet Braids?
To do crochet braids, you'll need crochet braiding hair. Crochet hair is synthetic hair that comes in many different lengths, colors, and textures. The hair will be crocheted onto your cornrows. So, if you're going for a curly look, purchase crochet hair that has the curl pattern that you want.
PRO TIP: You can incorporate a small amount of synthetic braiding hair as you cornrow your natural hair (as a base for the crochet hair). This is especially helpful if your natural hair mats easily or is too short to grip without extension hair.
If you need synthetic braiding hair, we recommend using any kanekalon braiding hair. You can find extension hair at beauty supply stores, online, or even at department stores.
How Much Hair Is Needed For Crochet Braids?
You will need four or more bundles of crochet hair to complete a full head of crochet braids. You may use up to 8 bundles of crochet hair depending on the style of your hair and how voluminous you want the style to be. It's always a good idea to buy more hair than you think you'll need.
If you choose to incorporate braiding hair into your cornrows, you will need one pack of synthetic braiding hair, such as Xpressions Braiding Hair.
Prepare Your Hair
Protective styles, as the name suggests, are great for protecting your natural hair. However, these styles can have the reverse effect if you don't properly prep your hair before you begin styling.
Before installing a protective hairstyle, it is essential to properly cleanse and moisturize your hair first.
Pre-Poo Your Hair (Optional)
An optional step you can take before washing your hair is applying a "pre-poo" treatment. This is an oil or conditioning treatment that will soften and strengthen your hair before the shampooing process, which can strip your hair of its moisture.
It can also make your hair easier to detangle when in the shower. There are many simple DIY options for pre-poo treatments, such as olive oil or a coconut oil and honey mixture.
Here's a step-by-step guide on how to pre-poo your hair:
Dampen your hair with water.
Separate your hair into several sections using a wide-tooth comb or your fingers.
Work the pre-poo treatment into the first section of hair, and then gently detangle the section using a wide-tooth comb if needed.
Twist or braid the completed section to prevent tangles from returning.
Repeat for all sections until all of your hair is thoroughly coated with the pre-poo treatment.
Put on a shower cap and let the pre-poo treatment sit on your hair for at least one hour, or leave it on overnight.
Tip #1: If you are in a hurry, speed up the moisturizing process by using a heated bonnet. The warmth will open up your hair cuticles to absorb more moisture in less time.
Tip #2: If you don't have a heat bonnet, you can apply a plastic shower cap and then cover it with a towel or other fabric wrap for insulation. If you're feeling extra motivated, you can even work out while the pre-poo is in your hair to generate some heat!
Rinse out the pre-poo in the shower and follow up with the shampooing and conditioning steps listed below.
Shampoo Your Hair
Shampooing your hair is necessary to remove product buildup, excess oil, and debris from your scalp. Follow the below steps to ensure that you're doing it the proper way.
Begin by wetting your hair.
Apply a clarifying shampoo and work it into the roots of your hair. Be careful to avoid your ends.
*Tip: Holding the ends of your hair together while working in the shampoo can help prevent knots and tangles.
Thoroughly rinse your hair.
Apply a moisturizing shampoo. Again, work it into your scalp, focusing on the roots and avoiding your ends. The moisturizing shampoo will restore some of the moisture in your hair that may have been removed by the clarifying shampoo. The moisturizing shampoo also prevents tangles and promotes hydration in your hair.
Thoroughly rinse your hair and scalp and make sure no shampoo is left behind.
Condition Your Hair
The next step to preparing your hair for your braids is conditioning. Follow the steps below to properly nourish your hair with a conditioner.
Apply a moisturizing conditioner to your hair, focusing on your ends, as they need the most moisture.
If you have time, leave the conditioner in your hair for several minutes to allow your hair to soak in as much moisture as possible.
Rinse the conditioner out of your hair using cold water, which will cause your hair's cuticle to close up and lock in as much moisture as possible.
Moisturize Your Hair
In addition to the moisture achieved in the shower with your conditioner, it is important to apply moisturizing products. This can include styling cream, leave-in conditioner, oil, or mousse.
There are many different products out there to choose from, and each head of hair is unique. It might take some trial and error to find moisturizing products (and product combinations) that are right for your hair.
*Tip: While using the right products is an important way to promote moisture in your hair, hydration is also achieved from the inside out. Make sure you are drinking lots of water every day – your hair and skin will thank you!
Stretch Your Hair
While stretching your hair is an optional step, eliminating some of the shrinkage in your hair can prevent tangles and make it much easier to manage when styling.
Listed below are several different step-by-step methods to stretching your hair before installing this protective style:
Banding
This is a no-heat method of stretching coily hair, achieved using these steps:
Apply leave-in conditioner or oil to your hair.
Divide your hair into 2-4 sections.
Wrap the entire length of the section in rubber bands, from as close to the roots as possible, to the ends.
Wrap your hair in a bonnet or silk scarf and leave them in overnight.
In the morning, gently remove the bands and comb through your hair with a wide-toothed comb.
Braiding
This is another no-heat method to stretch your hair. This method requires just a few simple steps:
Divide your hair into as many sections as you'd like. More sections will give you a more stretched-out result.
Apply moisturizing products, such as leave-in conditioner and oil, to your first section of hair (if you haven't already).
Gently detangle the section with a wide-toothed comb.
Braid the section and secure the end with a small rubber band if needed.
Repeat the previous steps for each section until all of your hair is braided.
Cover the braids in a bonnet or silk scarf and leave them in overnight.
In the morning, gently undo the braids and comb your hair with a wide-toothed comb.
Blow Drying with Tension
This method of stretching requires less time than banding or braiding, but it does require heat.
Divide your hair into as many sections as you'd like. The smaller the sections, the easier they will be to comb through.
Apply a heat protectant spray to the first section.
Blow-dry the section while gently pulling and applying tension.
Repeat the previous steps for each section until all of your hair is sufficiently stretched.
Install Your Crochet Braids
Now that you've completed all of the above steps, your hair is ready for the styling process! Read below for a detailed guide on how to install crochet braids properly:
Cornrow Your Hair
The crochet braid style requires you to create multiple cornrows all over your head. These braids will be the foundation of the crochet braid style, giving the crochet hair a surface to attach to.
Part your hair in four equal sections (from front to back and then ear to ear).
Start with the front two sections.
Create two small straight-back cornrows on each side of your middle part. Make them about an inch in width.
*If you are incorporating braiding hair, follow these steps:
Take a small section of braiding hair and hold it at the beginning of your natural hair section. You'll use both halves of the braiding hair as two of your braiding sections and your natural hair as the third. Using the three sections, begin to cornrow.
Add sections of extension hair as needed to maintain the thickness of the braid.
Repeat this process for each braid.
Create two cornrows going downward along your hairline on both sides.
Create several more braids on both sides of your head, going downward toward your ear. When you are completing the braids going down the sides, combine the ends of the braids with the tail of the braid in front of it. Repeat this for both sides. This creates a curve around your ear that will make this hairstyle look natural once you install the crochet hair.
Once you complete the braids along the front of your hair, you will begin braiding the back of your head. Tie up your front section of hair so that it doesn't get in the way.
Beginning at the nape of your neck, create a braid that goes horizontally rather than vertically – it should start just behind your ear and continue along the nape of your neck. When you reach the other side, switch directions and continue to braid above the row you just completed. End this braid when you run out of hair in the back.
Using your crochet tool, tuck in the ends of your braids throughout your head, looping them over and under the braids, distributing the hair evenly. Repeat until all ends are neatly tucked away throughout your head.
Once the braiding process is complete, you can apply some oil to your scalp to ensure that your scalp won't dry out while it's in the style.
Install the Crochet Hair
PROTECETIVE STYLES Natural hair | CROCHET LATCH HOOK TREE BRAIDS
Now that your natural hair is braided and secured, you can begin installing the crocheting hair! Follow the steps below to complete this style:
You will begin installing your crochet hair at the back of your head along your bottom hairline, working your way across the horizontal braids.
Take a small piece of crochet hair and fold it in half. Place the hair onto the end of the latch hook, close the latch, and pull the crochet hair through your braid far enough to create a loop. Remove the crochet tool, put the ends of the crochet hair through the loop, and pull tightly to secure. If you need a step-by-step walkthrough, watch the video tutorial above on how to use a latch hook for crochet braids.
Repeat this process along the braids, leaving about a fingertip length between each crocheted piece of hair. Leaving space will prevent excess weight on your neck.
After you finish installing the crochet hair along the horizontal braids, install the hair along the front of your head, repeating the same process, but leaving less space between the strands. Skip the braids along your part for now.
Next, install the crocheting hair along your hairline. Pull the crochet hair through the braid using the crochet tool, but this time only put one end of the hair through the loop. Again, don't leave a lot of space between the strands.
Repeat this same technique for the braids along with your parts, pulling the strands away from your part. This will make your part more defined.
When completing the braids along your hairline and part, try to get the synthetic hair as close to your hairline as possible to achieve the most natural look.
Once all of your crocheting hair is installed, you should lightly and carefully trim the ends to clean up your look and achieve the desired shape.
Once you're finished trimming, your style is complete!
Pros and Cons
Pros:
Protective styles, including crochet braids, are a great way to preserve and grow out healthy and beautiful natural hair while also flaunting a gorgeous hairstyle!
Because crochet hair comes in so many different colors and styles, these braids are perfect for playing around with new hairstyles while also maintaining healthy natural hair that's free of damage from heat or color. It's the best of both worlds!
This protective hairstyle will last several weeks once it is successfully installed!
Cons:
If you are new to braiding, completing the initial braids may require several tries and lots of practice to perfect the technique.
Dos and Don'ts
Do:
Take your time when preparing your natural hair. These steps are essential to ensure that protective styles actually do protect your hair.
Ensure that your cornrows are not too large, as this can create extra bulkiness when the style is complete.
Don't:
Pull your hair too tightly when you're cornrowing. If you get headaches, your braids are probably too tight and may damage your natural hair.
Install crochet hair strands too close together, especially along the back of your head. This will cause too much weight and heat on the back of your neck, making the style uncomfortable.
Crochet Braids Hairstyles, Video Tutorials & Pictures
You can wear crochet braids in a variety of different styles. They look great straight, twisted, curled, or braided.
1. Beautiful Purple Updo
We love this cute braided updo hairstyle with exposed sides and purple tints. She's also rocking a purple nose ring and vibrant, green lipstick.
2. Twist Out Hairstyle With a Middle Part
This is a great, shoulder-length, twist-out hairstyle with a middle part. It looks elegant and polished. This hairstyle works well for casual events and formal, black-tie events. It's easily one of my favorite natural hairstyles.
3. Fabulous Ombre Hairstyle
An ombre hair color can make your braids look truly fabulous. It adds a whole new dimension to your whole appearance.
4. Cute Curly Braids With Thick Hair
These braids also look great with thick hair, and they offer a cute, elegant style that works for any occasion.
5. Traditional Curly Girl Style
These beautiful combed braids blend together nicely to create an elegant style.
6. Purple and Black Curly Braids
Pull your braids into an up-do hairdo and add some dye to a few strands of your crocheted hair. Purple makes a great statement, and it's ultra-modern.
If you're looking for a new hairstyle, enjoy these fabulous video tutorials put together by some of our favorite bloggers (i.e., video bloggers).
The BEST Crochet Braids Video EVER!!
YouTube Vlogger:
Jessica Pettway
Hairstyle: Jessica's rocking an afro (4C hair type) with light brown highlights and wearing a beautiful piece of jewelry from Hawas Boutique.
Products Used/Mentioned: 3 bundles of kinky blonde sugar hair by Xpress Your Kinks, beader, scissors, and hair clips.
The Best Curly Crochet Braids
YouTube Vlogger:
Kymberli Brenzell
Hairstyle: Highlighted medium sized afro
Products Used/Mentioned: The Hair Brand: X-Pression Kinky Curl Crochet Hair (5.5 packs), Trader Joes Organic Virgin Coconut Oil and Miss Jessie's Curly Meringue
Crochet Braids Tutorial with Cuban Twist
YouTube Vlogger:
BorderHammer
Hairstyle: Beautiful curls with light brown highlights and nice gold hoop earrings.
Products Used/Mentioned: Shake-N-Go Cuban Twist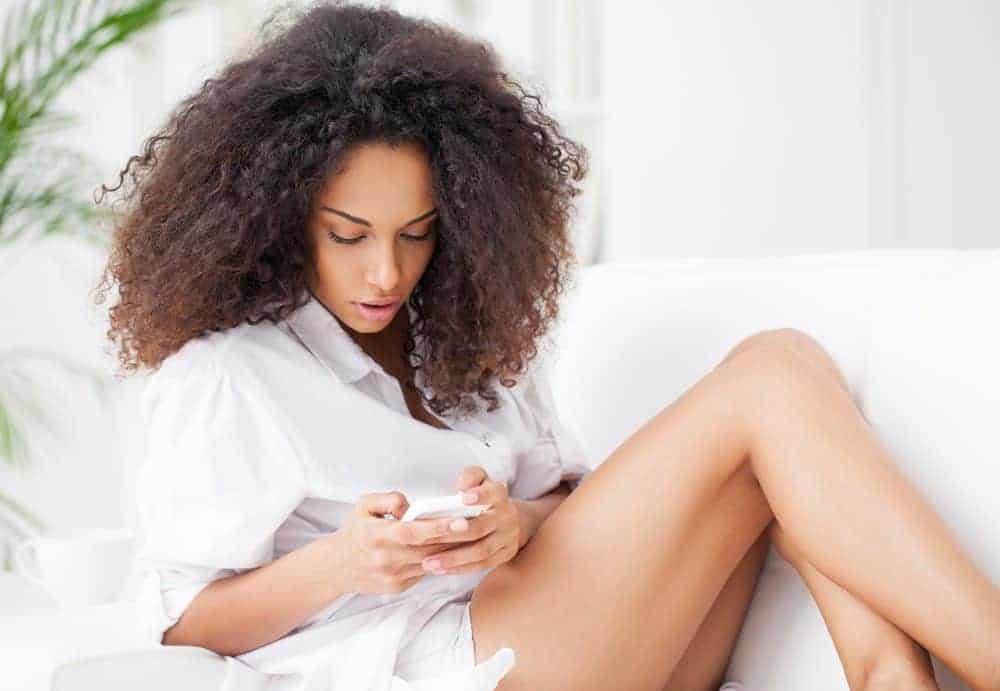 How To Do Crochet Styles with Marley Hair
Wash your hair before you start the process. Take the time to moisturize your hair before you get started, too.
You'll probably want to keep the braids in for at least a couple of weeks, and you don't want your hair to become excessively dry during this time.
Use your best judgment when spacing out the crocheted hair. Remember that you can always make adjustments and additions after most of the braids are installed.
You can remove braids that feel or look too thick and add braids in places where you want more volume.
As you work your way towards your hairline, we recommend using thinner strips of hair and keeping your knots small to minimize visibility.
In this tutorial, TheChicNatural uses Marley hair. She also provides an informative overview on curling the hair after installation (if needed).
Knotless Braids with Marley Hair (Beginner Friendly)
Keeping your knots out of sight with crochet braids is a prime concern for a lot of people.
Concealment of the knots is pretty easy if you've chosen to go with large, chunky curls; they usually provide ample coverage of the knots at your hairline.
However, it can be more difficult to conceal the knots when you choose more intricate styles. In the video below, AseaMae discusses a knotless, invisible installation technique.
Recommended Braid Pattern
The best braid pattern for crochet hairstyles is really an individual choice since you can get good results from several different braiding patterns.
However, we recommend braiding your hair to the back using cornrow braids.
You'll notice in the video above, courtesy of TheChicNatural, that she starts off with six thin braids (in the center part of her head) that merge into three braids as she works towards the back of her head.
It's important to note that she also has additional cornrows on the sides, as you can see from the video.
You should consider creating thinner braids wherever you intend on having a part.
Although, be sure to create the braids on either side of your part as close together as you can so that the part doesn't end up looking too wide open.
As TheChicNatural shows in the video, some ladies assemble the ends of their cornrows together into one final cornrow braid.
This method certainly works, but there are other options to consider also. You can, instead, simply tuck the ends of your cornrows away by laying them flat against another cornrow.
You can keep it secure by crocheting a little hair through the loose end and the cornrow next to it.
The Beehive Braiding Pattern
How To Do Beehive Braid Down on Your Natural Hair for Beginners NO LEAVE OUT Crochet, Sew In, Weaves
The beehive braiding pattern is also an excellent choice. Although, with all braiding patterns, always keep your edges in mind when you select your preferred braiding pattern.
It's important to avoid using techniques that tug on your hairline. These techniques can ultimately lead to female hair loss.
Daily Maintenance: Taking Care of Your Crocheted Hair
Keep both your natural hair and the added hair moisturized by using a light spritz. Water plus your favorite leave-in conditioner is always an option, but you have several options for moisturizing your hair.
With proper maintenance, your crochet style can last for several weeks. We don't generally recommend going much beyond four weeks, although you'll be able to monitor your hair to determine how much time is right for you.
Watch the Kiitanaxo video below for additional tips regarding the daily maintenance of crochet braids.
How to Wash Your Braids and Scalp
Washing crochet braids can be tricky because there is a good chance that you'll loosen the knots if you use standard shampooing techniques.
Due to this, many people avoid washing their hair while wearing crochet styles.
While we don't recommend this approach, if you're not going to wear the braids for too long it's a reasonable approach. Just be sure to wash your hair before installing the braids.
In the video below, tastePINK provides an overview of how to wash crochet braids and your scalp.
Crochet Styles at Bedtime
It's pretty common for women to pineapple their braids at bedtime, although most women just use a satin bonnet to cover them.
Removing Braids
Taking the braids out isn't hard. Step one is to cut the added hair out. Be sure to get as close to the knots as possible, don't cut your natural hair.
Step two is to unravel your cornrows, and the knots will fall away as you undo your braids. The video below provides a step-by-step overview of the process.
Frequently Asked Questions
How Do You Crochet Hair?
Crochet styles incorporate some traditional braiding methods, similar to weaves and hair extensions. Generally, your natural hair is braided in cornrows before incorporating the crochet hair extensions, but your hair can also be braided in other styles or twisted too.
Using either a crochet hook or a latch hook, the hair extensions are pulled through the underside of each cornrow, securing it to your existing hair. This is done by working from the front to the back at a 90-degree angle.
How Long Do Crochet Braids Last?
Crochet braids can last for several weeks with a proper hair care routine. Some women can wear crochet hairstyles for as long as eight weeks at a time. However, we don't recommend wearing the style beyond roughly four weeks. Although, by monitoring your hair, you'll be able to determine how long is right for you.
How Long Does It Take To Crochet Your Hair?
You will be able to install most crochet styles within 3 hours or less. However, the length of time required will vary depending on the braiding hair, hairstyle preference, and thickness of your final hairstyle.
With a bit of patience and practice, a beautiful crochet braid hairstyle can be achieved even by beginners. Once you get the hang of the crochet method, there are also so many fun variations to explore.
This style is so versatile and fun; the possibilities are endless. Done right, it's an inexpensive way to add volume and style to your hair, which also looks very natural.
While you're experimenting with braided hairstyles, we recommend trying micro braids, faux locs, Marley twists, and lace front wigs. These are great styling options for a woman on the go.