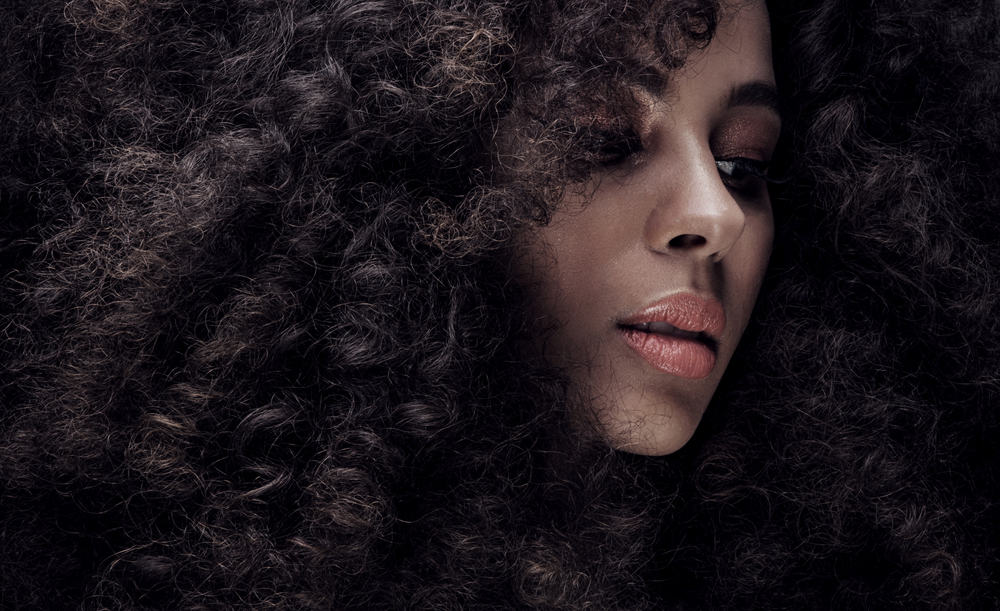 When it comes to hair extensions, there are plenty of factors to consider, like the length, the color, the texture. But one of the most important things to consider is the longevity of the extensions – how long do hair extensions last?
Since there are many different types of hair extensions on the market, there is no universal answer to this question. It depends.
How Long Do Hair Extensions Last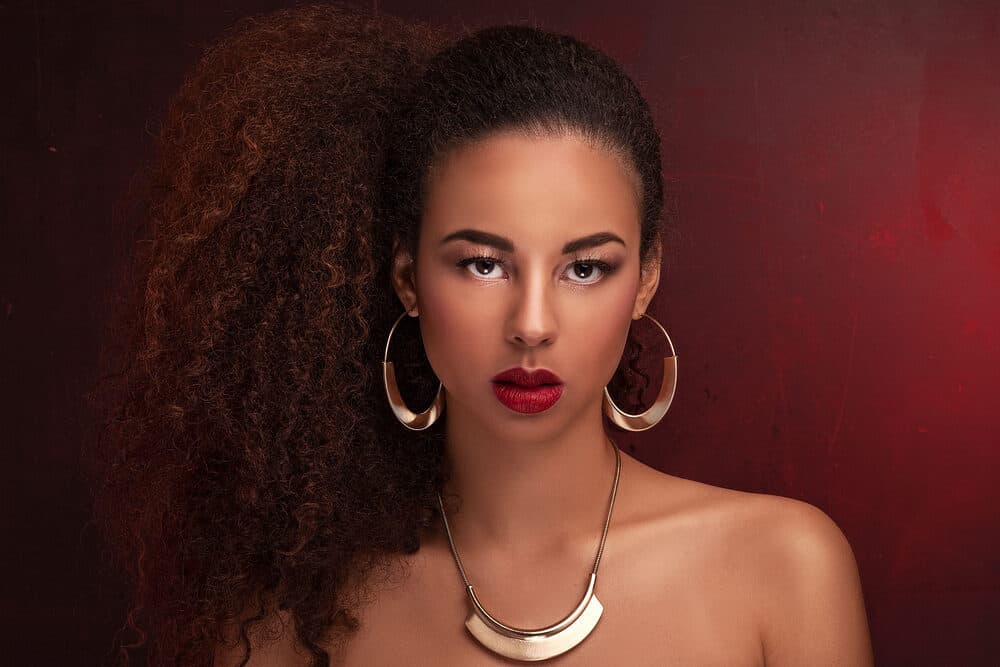 In this article, we'll fill you in on how long various types of hair extensions last so you can make an informed decision on which natural hair extensions are best for you.
Weft Hair Extensions
HOW TO APPLY WEFT HAIR EXTENSIONS | Step by step tutorial
Weft hair extensions are strands of hair sewn onto a weft, sometimes called a track. These extensions can either be machine-made or hand-sewn.
They are often used for sew-ins, wigs, faux ponytails, and more. The tiny wefts are attached in some way or another to the roots of your hair or the base of your ponytail.
How Long Do Weft Hair Extensions Last?
When used for a sew-in, you'll need to remove and re-install your weft hair extensions every 6 to 8 weeks. Other styles that use weft hair extensions may last for varying lengths of time. If you take good care of the hair and detangle it gently, the hair could last 6 months to a year.
Microlink Hair Extensions
EVERYTHING YOU NEED TO KNOW about MICROLINKS | MICROLINK and ITIPS Q/A | Simone Sharice
Microlink hair extensions are a very popular hair extension type that uses small flexible beads to attach extension hair onto your natural hair.
They are often used for straight hairstyles but are versatile enough to allow you to pull your hair up into ponytails, part it and wear it in pigtails, and much more.
Microlink hair extensions often look extremely natural but are not a good fit for everyone. They can be extremely damaging and can even get tangled or lost in super curly hair.
So, unless you plan on straightening your natural hair regularly, you should pass on micro link hair extensions.
How Long Do Microlink Extensions Last?
Perhaps one of the most significant reasons micro link hair extensions are so widely used is that they last a long time. When maintained properly, the hair extensions can last for 10-12 weeks at a time.
However, there will be times when they slip out, but this is usually due to poor installation or the use of slippery styling products. To ensure that micro link extensions last as long as possible, be gentle with them and make sure your hair doesn't get stuck in things as you go about your day.
You can only reuse the hair portion of micro link extensions. The bead used to secure the extensions can only be used once before it needs to be replaced. The hair may last anywhere from several months to a year before it needs to be discarded.
Fusion Hair Extensions
Keratin Hot Fusion Application | Cutting and BLENDING HAIR EXTENSIONS
Fusion hair extensions are small sections of extension hair that are glued to the roots of your natural hair to enhance your hair's length and thickness.
The keratin bond on the end of these extensions is what holds them in place. If you want a full head of fusion extensions, you may need 100 to 180 hair extension strands, which equates to at least 5 packs of hair.
If you're wondering whether fusion extensions are for you, think about your hair's health. Fusion extensions can make damaged hair worse by increasing the amount of tension your strands must support.
But if your hair is undamaged, feel free to give it a try. We also advise that you go to a seasoned professional for your installation.
How Long Do Fusion Hair Extensions Last?
After installation, you have to go to your stylist to have your extensions moved up every 2 to 3 weeks. On average, your fusion extensions should last from 4-5 months.
There's no way to determine precisely how long your fusion hair extensions will last since their longevity depends on the texture of your hair, the installation process, and how you care for your hair post-install.
If you have a healthy hair care routine and do not use abrasive hair products or lots of oils, the extensions will last closer to the five-month mark. You'll know that it's time to throw your extensions out when they begin to look dull, stringy, and unruly.
Tape-in Hair Extensions
UNDETECTABLE TAPE IN EXTENSIONS
Tape-in hair extensions are sections of extension hair attached to medical-grade tape. To attach them, you'd simply adhere them to the roots of your natural hair. Tape-in hair extensions are effortless to install, there are several quirks you have to keep in mind.
You have to make sure no conditioner or oils get on your roots, keep heat sources away from the tape, and brush the hair several times a day. These measures are recommended to keep the tape from wearing out and the hair from tangling onto itself. Note: When brushing we recommend using a hair extension brush.
How Long Do Tape-in Hair Extensions Last?
Tape-in hair extensions last for 4 to 6 months on average and can be reused during that time. Most people go to their stylist and get them reapplied every 4-8 weeks. If you follow the care instructions above, you can keep your tape-in extensions in for closer to 8 weeks than 4 weeks.
Clip-in Hair Extensions
How I Apply Clip-Ins To My Very Short Hair| #TWA| Sassina Hair
Clip-in hair extensions are weft extensions that come attached to clips that you'll secure to the roots of your natural hair. These extensions are incredibly convenient, as you can remove and reapply them whenever you want. And as a bonus, you can easily install them at home – no professional needed.
How Long Do Clip-in Extensions Last?
Clip-in hair extensions will last you a solid 3-6 months, depending on how well you take care of them. Just like your natural hair, the hair needs to be regularly cleaned, moisturized, and gently detangled to stay in good condition. They can even last an entire year if you don't wear them every day.
Braiding Hair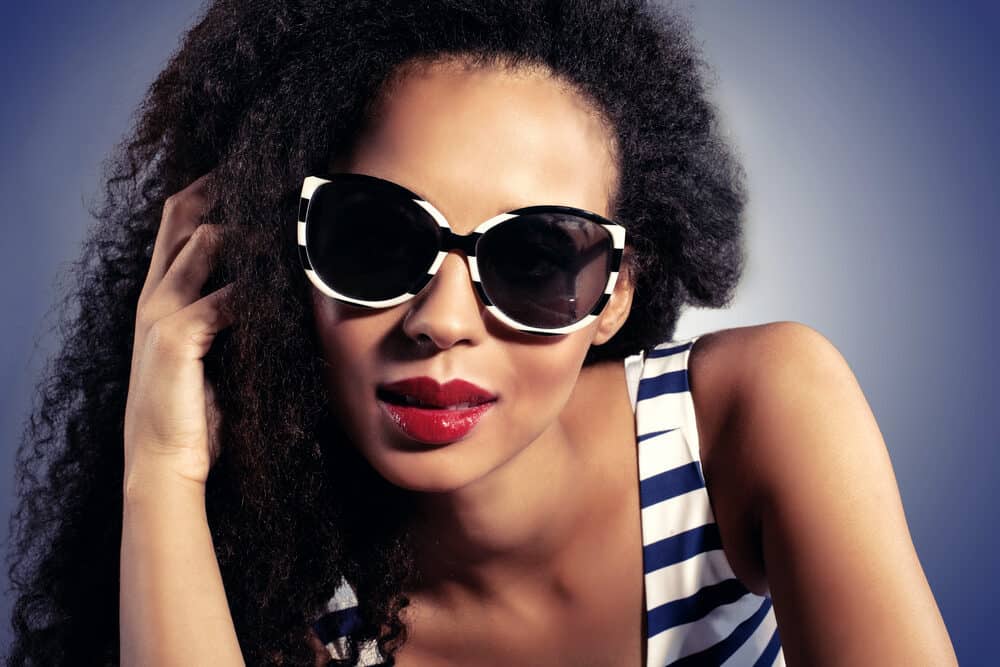 Braiding hair is a synthetic fiber specifically designed for braided styles. You'll find braiding hair in several varieties, including yaki, kanekalon, toyokalon, and more.
The best thing about braiding hair is that it comes in a ton of textures (curly, coily, kinky, straight, wavy, etc.) and every hair color you can think of. This gives you the freedom to create virtually any braided look you desire.
How Long Does Braiding Hair Last?
You can leave braiding hair in your head for about 8 weeks at a time before it begins to get matted and unruly. No matter how well you care for your braided styles, you shouldn't leave your natural hair braided for longer than 2 months. Also, you cannot reuse braiding hair because once it's been used, the texture will be permanently altered.
Synthetic Vs. Human Hair Extensions
Human hair vs Synthetic Hair Comparison! Which to buy? Aliexpress or Beauty Supply Store
Hair extensions come in both human hair (i.e., human extensions) and synthetic hair varieties, and there are clear differences between the two when it comes to longevity.
Human hair extensions (often called permanent hair extensions) last for months, or even up to a year, with proper care. This is why human hair extensions cost so much more than synthetic hair.
Most stylists consider human hair extensions the "best hair extensions" to use due to their longevity and versatility.
Synthetic hair, on the other hand, has much shorter longevity when compared to human hair extensions. It usually lasts for weeks rather than months and cannot be reused. Yet, many prefer synthetic extensions for their affordable price tag and widespread availability.
*Keep in mind that extension quality can differ widely based on the hair supplier and this has a direct effect on how long the hair extension lasts.
Conclusion
We hope that this article has clarified how long you should expect your extensions to last. This information should make it easier to choose the best extensions for you. Good luck!