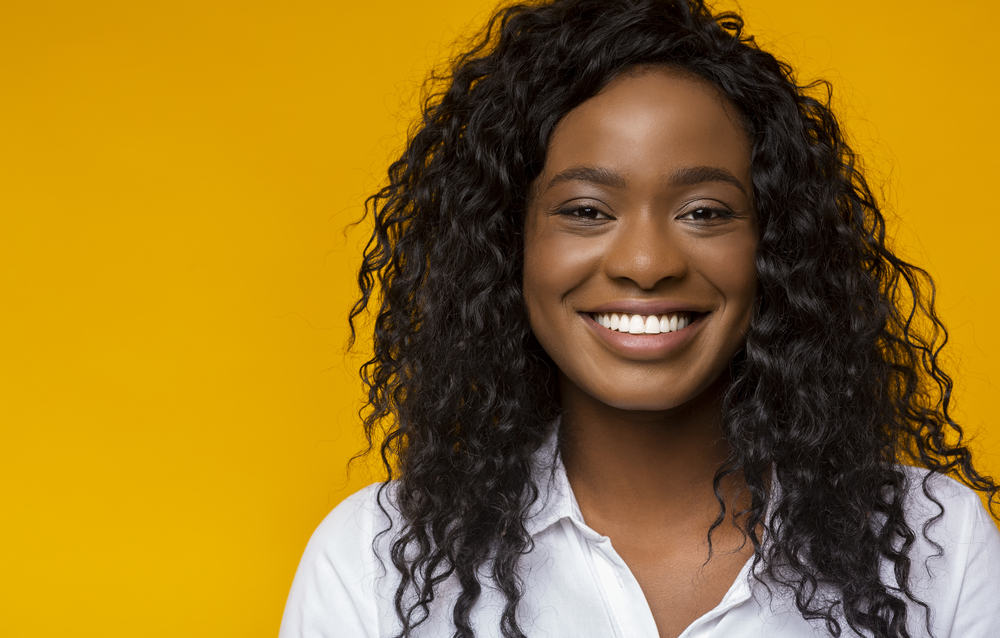 Wavy hairstyles are equally effortless and fashionable, and with weaves, anyone can achieve them. From bobs and half-up styles to ponytails and braids, there's no shortage of styles to try.
We've scoured the internet and compiled a list of the top 18 wavy weave hairstyles for black women – we guarantee your next best wavy hairdo is here!
The Best Wavy Weave Hairstyles for Black Hair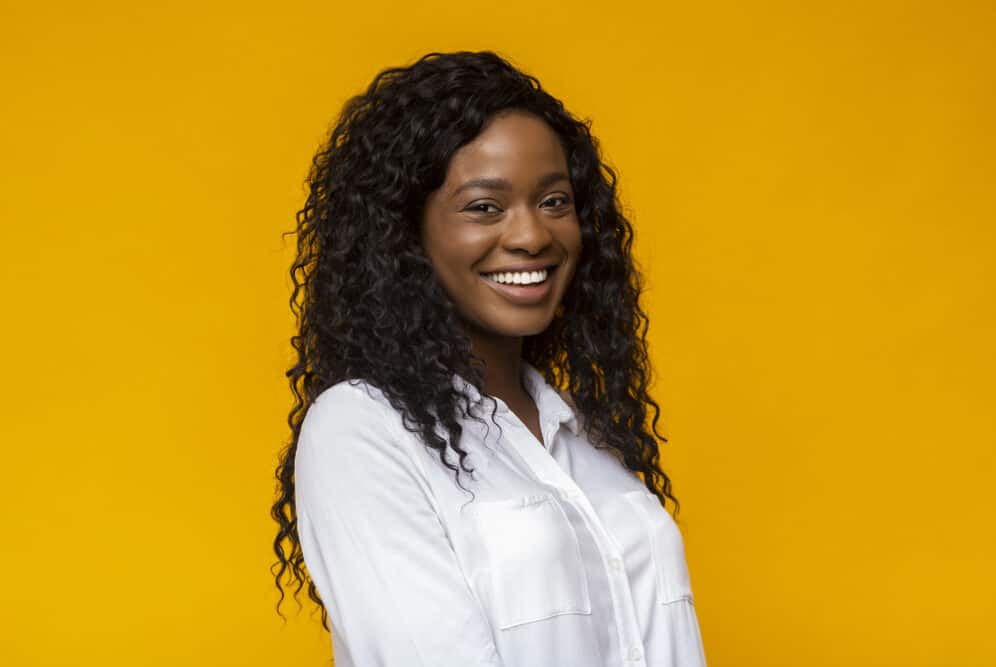 There are bobs, finger waves, ponytails, lobs, braids, and much more. We've included a hairstyle for all occasions.
Most of these styles are simple to execute and work for a variety of hair lengths, while others will take some practice to master.
1. Wavy Bob
HOW TO: Quick weave from start to finish
The wavy bob is a fun play on the ever-trendy classic bob. It's an excellent short weave for anyone who likes low-maintenance styles that wow.
The waves give off an effortlessly gorgeous vibe that goes well with both casual outfits and formal attire. This look pairs well with most face shapes and can be adapted to fit your style like a glove.
You can also experiment with different wave types, like beach waves, body waves, loose waves, and more. Also, if you'll be using human hair, feel free to switch up the hair color with bleach.
To see a professional do a wavy bob quick weave, watch this YouTube video. Just know that if you choose a quick weave, you won't be able to change up the style.
If you want a wavy bob that you can pull up into half-up half-down styles, go with a full lace wig. You can also use the same tutorial to create a curly bob if you purchase curly human hair bundles.
2. Super Long Waves
Quick Weave Tutorial W/ Wet & Wavy Hair | Anahya P.
Do long, sleek styles entice you? If so, then this super long wavy style is just what you're looking for. Yes, it's simple – but it's as sexy as waves can get.
Also, since the waves are long, you can restyle the hair in numerous ways. You can pull your hair into a low ponytail, chill out with a messy bun, or even get creative and experiment with a dainty updo.
Switch it up depending on your mood or the occasion. It's all up to you.
♡ The NEW Flip Over Method !! ft. Ondibu Hair | TUTORIAL
This YouTube tutorial will teach you all you need to know about creating super-long waves with a quick weave. Check out this tutorial to learn about the flip-over method of installing wavy hair (or other types of weave).
3. Wavy Ponytail
Quick & Easy drawstring Wavy Ponytail Transformation
The wavy ponytail is a simple yet stunning hairstyle for ladies who want their face to be in focus. It's also the ideal style for busy women who hate having hair in their faces.
You'll be glad to know that the wavy ponytail is one of the simplest wavy styles you can try. All you've got to do is pull your hair up into a bun and then attach a wavy ponytail on top.
Some wavy ponytails have combs, while others come with a drawstring. Either way, you'll be done in a snap – the wavy ponytail takes less than half an hour from start to finish!
If you want a more formal look, wrap your wavy ponytail around itself multiple times and make a bun.
Here's a YouTube tutorial that explains how to do a wavy ponytail.
4. Wavy Pixie with Finger Waves
How to do a partial quickweave with curly hair on natural short hair..
Sometimes you need a style with extra oomph, and this is it! The wavy pixie with finger waves is an edgy style that features defined waves in the crown and finger waves on the sides.
Whether you're going to a family barbecue, a girls' night out, or even date night, your hair will look bomb! It complements most face shapes but looks best on people who have heart, square, or oval-shaped faces.
If you want to learn how to do a wavy pixie with finger waves at home, watch this video demo. Creating the style could take a couple of tries, but you'll get it down soon enough.
5. Hollywood Waves
GRWM - Hollywood 70s Waves & Neutral Tones and Feat. ISEE Bodywave Hair | Shornell Stacey
If you want to go full-on glam, consider Hollywood waves. They're large, uniform waves that ooze luxury and vintage style.
You can rock this style with a t-shirt and jeans or a princess-style wedding dress – it's just that versatile. Though these waves may seem difficult to achieve, they're simple enough to complete at home with a bit of practice.
Check out this YouTube video tutorial to find out how to do Hollywood waves on yourself or a friend. The tutorial features a wig, so if you've got a wig you've been wanting to doctor on, this tutorial is just what you need.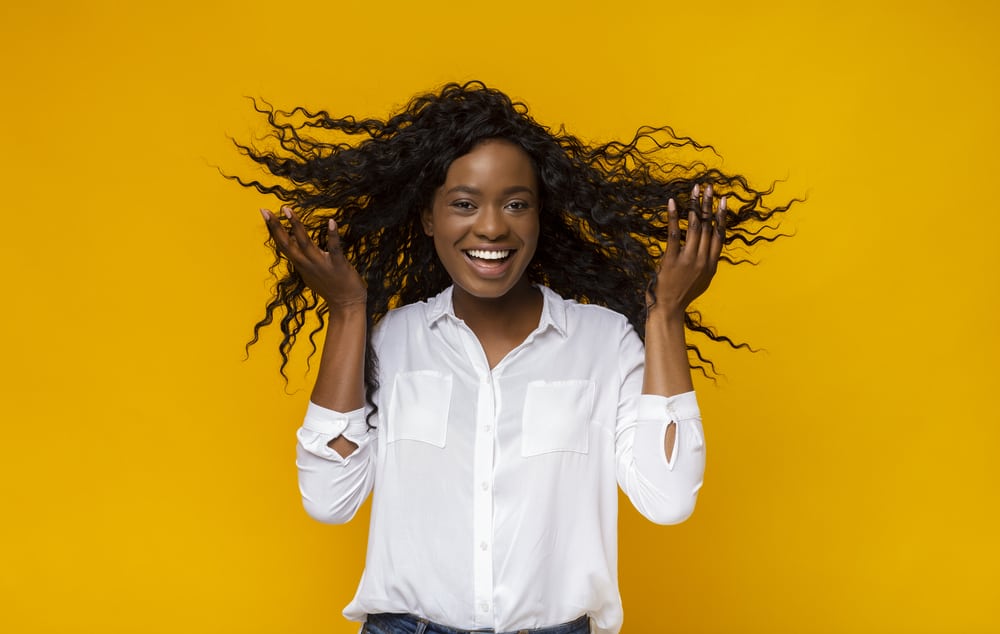 6. Waves with a Headband
I tried the HEADBAND WIG... Must Watch!! | Amazon Beauty Forever Hair
When you need a quick and easy wave style for everyday errands or lounging, headband waves are the way to go. Using a wavy headband wig is the best way to get this look.
However you can also slip a headband over your wavy sew-in, quick weave, or braided style. Watch this video to learn more about headband wigs and how to get this look.
7. Beach Waves
Beach Wave Curls On this Gorgeous Body Wave Wig Ft. Nadula Hair
Are you a trend-spotter? If so, you know that beach waves are all over social media, flaunted by top celebs and influencers.
The style exudes a dreamy boho vibe that pairs perfectly with a crew neck top and leggings, a neon jumpsuit, or even your Sunday best!
These beach waves look like professionals crafted them, but trust us, you can achieve them at home with a curling wand in just a few minutes.
Watch this video to find out how to achieve beach waves on your weave.
8. Deep Side Part Waves
Deep side part waves are super sexy; there's no other way to say it. They're great for a romantic date, a night out, or any errand where you want to look gorgeous.
The style compliments most outfits and face shapes, so if you feel like you want to give it a try – have at it!
Another great thing about deep side part waves is styling versatility. You can wear your deep side part waves down your back, cut them to shoulder-length, or go even shorter! Have fun your way!
This video tutorial will show you how to get these deep side part waves at home.
9. Half Up Half Down Waves
Half Up Half Down Quick Weave | Ft. Unice Hair
Half-up half-down waves are more playful than some of the other styles on our list. People love them because they make you look younger and more vibrant.
To get the look, you'll pull the front of your hair up into a ponytail and leave the back down. Make the style your own with wispy strands on each side of your head, or create intricate designs with your edges (i.e., baby hair).
Though doing a half-up style is pretty straightforward, a demonstration never hurts. Here's a YouTube video to walk you through the process.
10. Crown Braid with Waves
JAYDA AMOUR INSPIRED CROWN BRAID FT. BEAFAY LOOSE WAVE HAIR
When you want to look like a Queen, a crown braid with waves is the ideal style to rock. It features a crown braid, which is a large braid that wraps around your head, with waves that hang down in the back.
The style can be worn for semi-formal and formal occasions, like a work event or wedding. But if you're feeling it, you can wear it with more casual outfits.
The waves take just a few minutes to create. However, since the crown braid goes all around your head, you may find the style hard to achieve.
But trust us, after watching this video demonstration and practicing a few times, you'll get the hang of it!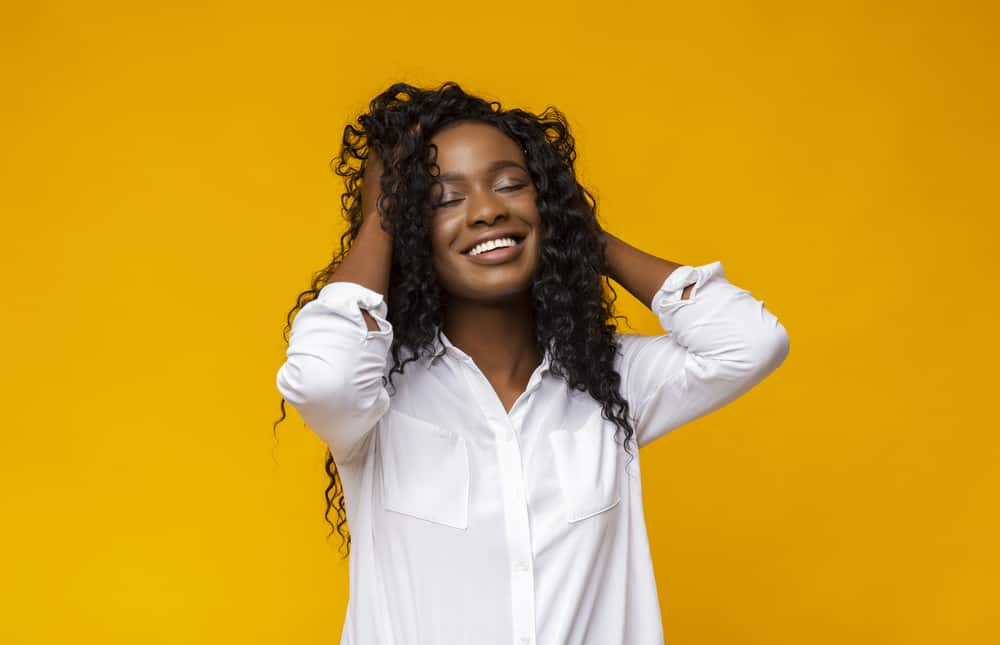 11. Bombshell Waves
LET'S GET BODIED & SCALPED! | LAYERS + BOMB CURLS | UNICE HAIR
You've seen bombshell waves on some of the top A-list celebrities. These waves scream glamour and luxury.
The style looks best with a middle part, but you can try it with a slightly off-center part or take it a step further with a deep-side part.
Certain parts look better on some face shapes – feel free to try multiple to see which best fits your facial structure.
To the surprise of many, these waves are easy to achieve using heat tools or heatless methods. This YouTube video will show you exactly how to achieve these gorgeous waves on your weave.
12. Wavy Lob
$$$ Simple Wavy Summer Bob Wig STARTING AT $96 ft. Omgherhair.com
This wavy lob is just gorgeous. It's got a middle part, a ton of volume in the crown, and a natural sheen that looks stunning.
The length is just right – long enough to frame your face and short enough not to be annoying or high-maintenance.
To get the look, you can buy a pre-styled wig, do a quick weave, or get a sew-in, among other options. This YouTube video features an affordable wig that comes pre-styled.
How To Cut Your Hair Short At Home! (Brad Mondo Guide)
To find out how to cut hair into a lob, watch this video demo.
13. Wavy Crochet Braids
$30 CROCHET BRAIDS NO HAIR OUT BEST 4C HAIR PROTECTIVE STYLE GREECE VACATION BACK 2 SCHOOL|TASTEPINK
Up until this point, we've featured several quick weave and sew-in styles. But another option you should consider is crochet braids.
These wavy crochet braids look natural and are much more straightforward to install than other weaving methods, provided you already know how to braid.
Crochet braids require you to cornrow your natural hair and then attach small sections of hair to the braids using a crochet hook.
Just like other types of weave, crochet braids can be pulled up into a high ponytail, low ponytail, or braided in various ways for styling versatility. You can also make the style as full or thin as you want.
Check out this video tutorial to learn from start to finish how to achieve wavy crochet braids at home. You'll learn what hair to buy, how to cornrow your natural hair, and how to attach the crochet hair. This style has no leave-out.
14. Wavy Goddess Box Braids
Goddess Braids *IN DETAIL* Bobbi Boss
Wavy goddess box braids combine waves with braids for a unique look that makes a statement. These braids are created by adding weave to sections of your natural hair, braiding down a bit, and then separating out some of the wavy extension hair.
Goddess box braids can be styled in a ton of ways – the only limit is your imagination. So, if you like to switch up your hairstyle often, these braids are a great option to consider.
When it comes to installation, these braids are on the more difficult side of the spectrum. But if you're patient with yourself and watch YouTube videos like this one, you will become a pro in no time!
15. Waves with Bangs
😍NOT THE BAYANG!? LOOSE DEEPWAVE BUNDLES BANG TUTORIAL FOR AT HOME BEGINNERS| QUICK WEAVE|WESTKISS
Who says that waves and bangs don't mix? Not us! These waves with bangs are every bit as bomb as bomb can be. They're not only light and airy, but they can easily take you from a play date with your kids to a night out with your partner.
This specific style is a homemade wig, but you can get this look via many other weaving methods. If you want to know how to get the look, watch this YouTube video for a step-by-step demo.
Bangs often fail for one main reason. In order for bangs to look right, they need to be cut to fit your unique face shape. So, use the above YouTube video only as a guide. Your bangs should be cut to a length that flatters your face shape and features.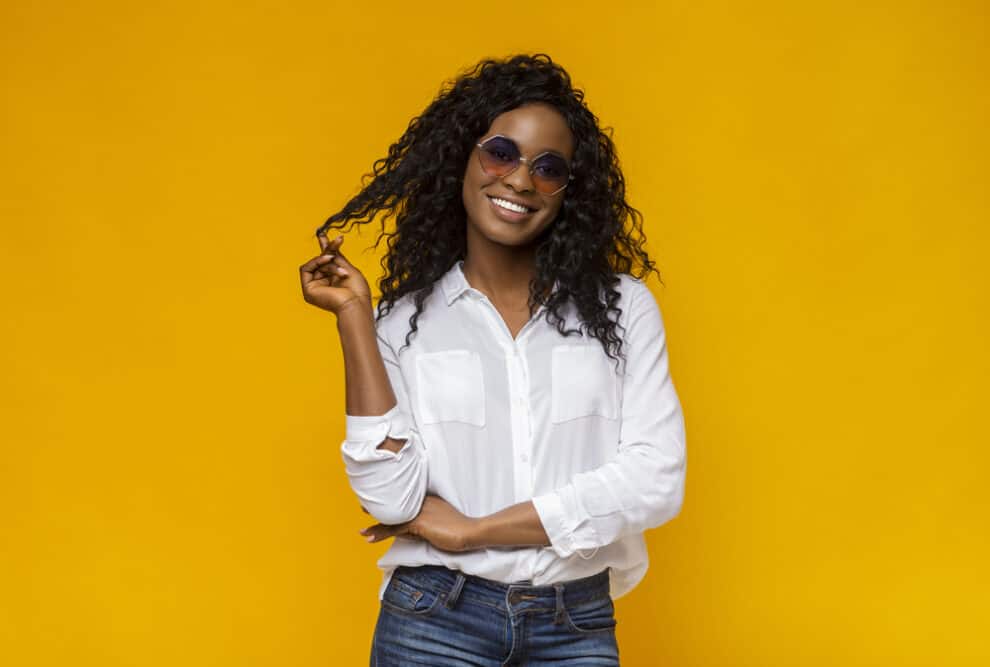 16. Sleek Wavy Low Ponytail
HOW TO | SLEEK LOW PONYTAIL TUTORIAL | STEP BY STEP
For when you want your hair to look snatched and sleek, a wavy low ponytail is just the thing. It requires you to brush and smooth your hair into a low ponytail and then attach some wavy weave to the ponytail.
You could use wavy bundles or go for a wavy ponytail attachment, which is much more convenient to use.
A sleek ponytail is the perfect style for a summer stroll through the park, a cookout with family, or running your usual errands.
Making curly hair sleek can take some finessing, smoothing products, and techniques you may not be used to. So, we encourage you to watch this video to see how it's done.
17. Wavy Individual Tree Braids
Individual Tree Braids Full DVD Tutorial
Wavy tree braids are another wavy look that we love. They are similar to goddess box braids but much smaller. They give the illusion of loose natural hair vs. a hybrid braided and wavy look.
Depending on the hair you use (human or synthetic), the style can last for weeks (synthetic) or up to a month or longer (human hair).
Style your tree braids however you want – put them in space buns, fishtail braids, French braids, or any other style you can think of!
This style can take hours and hours, so we recommend that you block out an entire day for styling your hair. That way, you won't have to stress out or rush through the styling process.
To create tree braids, you'll have to use a specific technique, and since the braids are small, it's easy to mess up. So, to make the process easier, we recommend watching this instructional video.
You may need to watch it a few times to get the technique down. Not only does the video show the tree braiding process in detail, but it also shows you how to do a couple of tree braid styles!
18. Asymmetrical Wavy Bob
HOW TO | WAVY ASYMMETRICAL BOB FT KLAIYI HAIR | LANI FELI
Do you like fun hairstyles? An asymmetrical wavy bob is a whole lot of fun. It's a bob that's longer on one side than the other.
Only the bravest of us try styles this quirky. But we shouldn't let that underscore the fact that this style is absolutely stunning and practically demands stares.
Cutting an asymmetrical bob is a bit more involved than cutting a regular bob. Though asymmetrical bobs are characteristically uneven, the taper line should still be clean, or else the style will look more unkempt than asymmetrical.
How To Cut an Asymmetrical Bob Haircut Full Class | Featuring Lucas Doney
Watch this YouTube video to learn how to cut an asymmetrical bob on your weave. For a more detailed tutorial on cutting the bob, check out this video.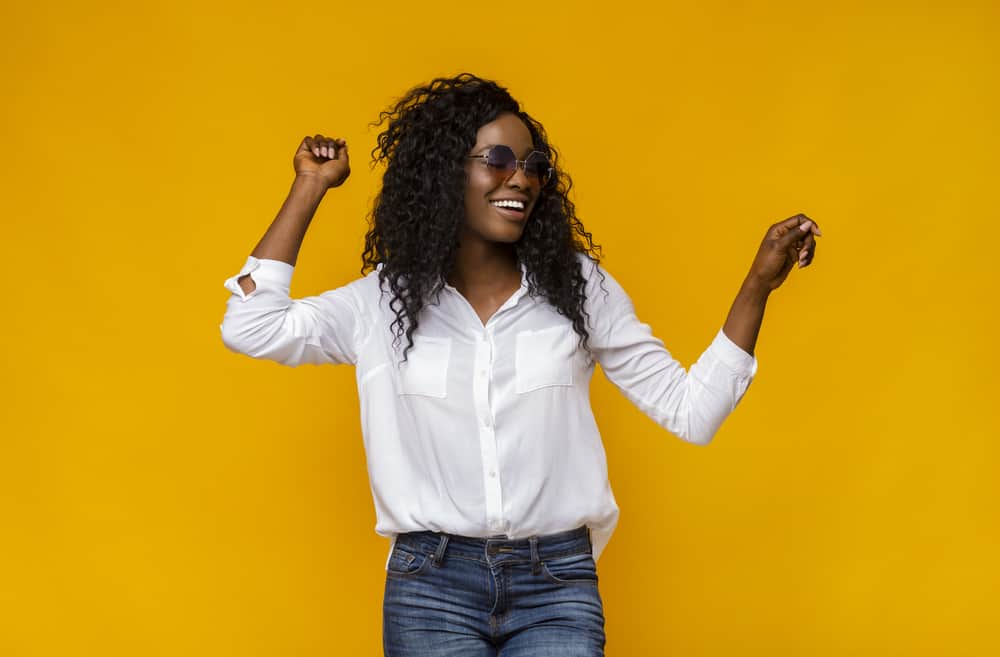 Tips for Wavy Weave Hairstyles
Some view weave styles as protective styles that are gentle on the hair, and that may be the case sometimes, but not always. At times, weave styles can cause considerable damage to your hair and scalp.
Here are some tips to keep your natural hair healthy while experimenting with the styles on this list:
Avoid skin reactions by washing your weave before installing it. Weave is made in factories and comes in contact with many chemicals that can irritate your scalp. Before synthetic weave comes anywhere near your hair, do an apple cider vinegar (ACV) soak. Soak your hair in a bowl of water and a cup of apple cider vinegar for a few minutes, rinse the weave thoroughly with water, and then let it air dry. Human hair weave can be washed with traditional shampoo and water.
Never style your hair too tightly. Doing any style too tightly could lead to traction alopecia, scalp pain, and headaches.
Give your hair a break between styles. Constantly switching up your style can cause many issues with your hair, from traction alopecia to increased breakage. Give your hair a couple of weeks to rest after taking down a style.
Don't do weave styles on unhealthy hair. If your hair is brittle or thinning or your scalp is irritated, adding weave will only make these issues worse. Wait until your hair is in good condition to add weave to it.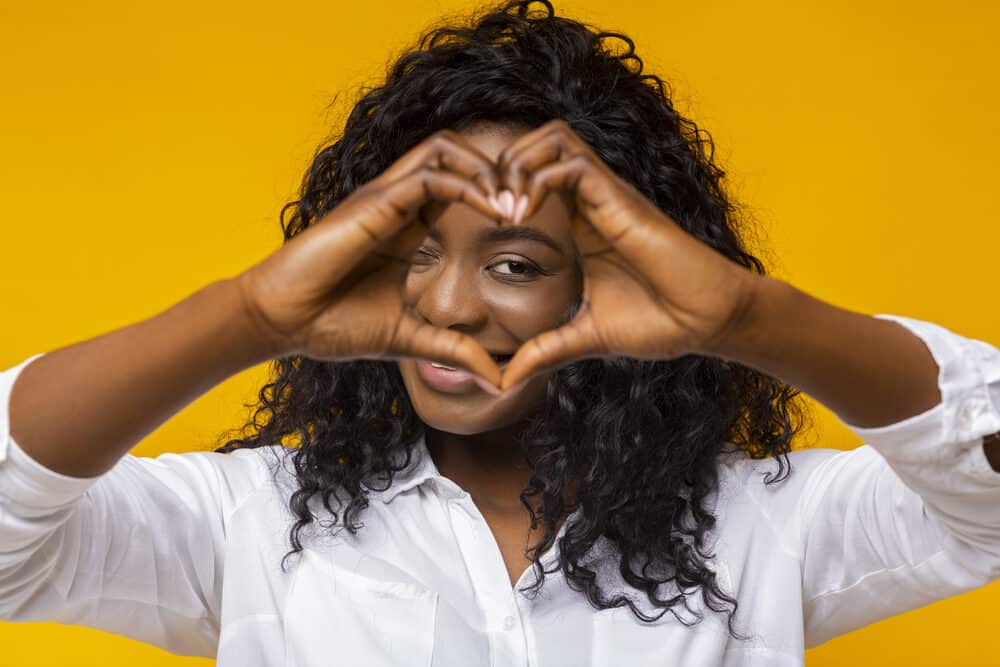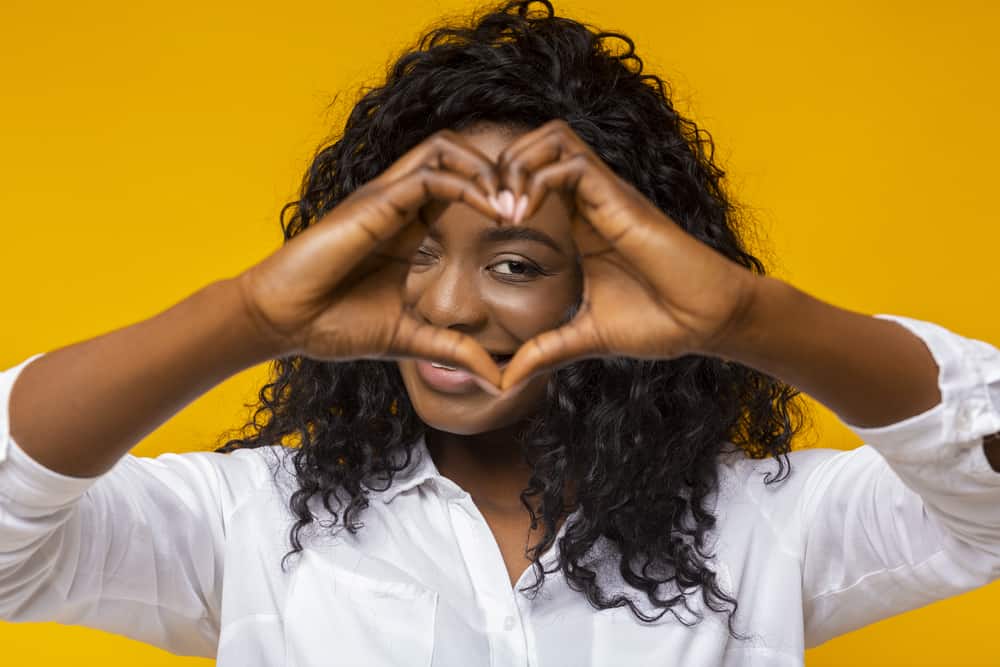 Conclusion
As you can see, there are tons of wavy hairstyles to choose from, each with its own unique appeal.
With all of the options presented in this article, you're sure to find your next wavy hairstyle. For more hairstyle inspiration, we recommend you check out social media outlets like YouTube, Instagram, and Pinterest.