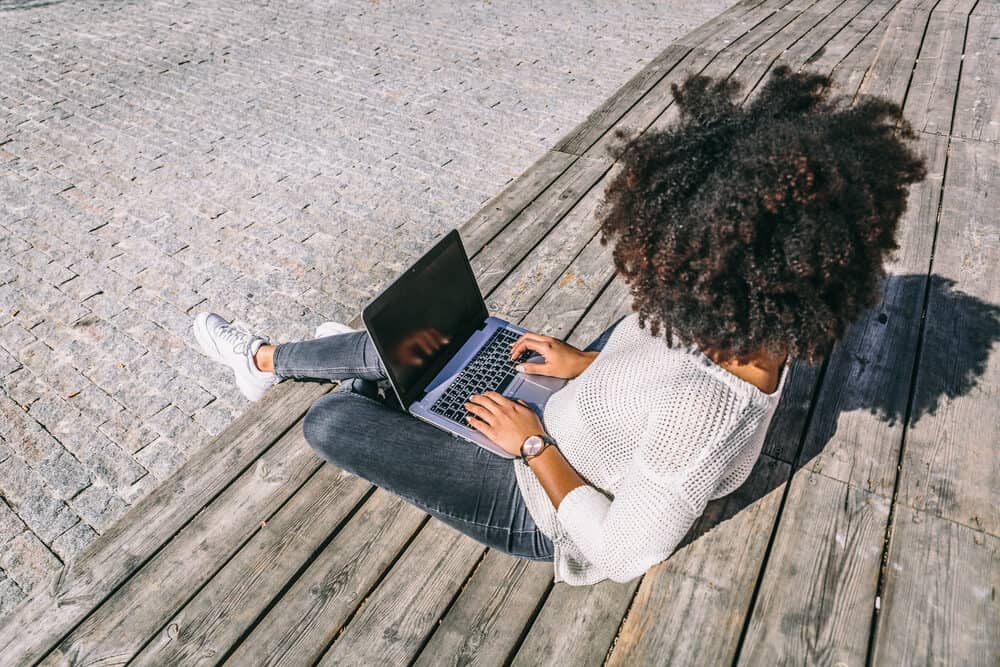 Upon being introduced to hair extensions, the first question you may have is, "How do they work?" There's more than one answer to this question since there are a ton of different hair extension options on the market.
How Do Hair Extensions Work
To answer the question, "How do hair extensions work?" we have to take a look at all of the different types. When it comes to choosing which type of extension is best for you, one thing that can help make your decision more manageable is understanding what each kind does and how they function.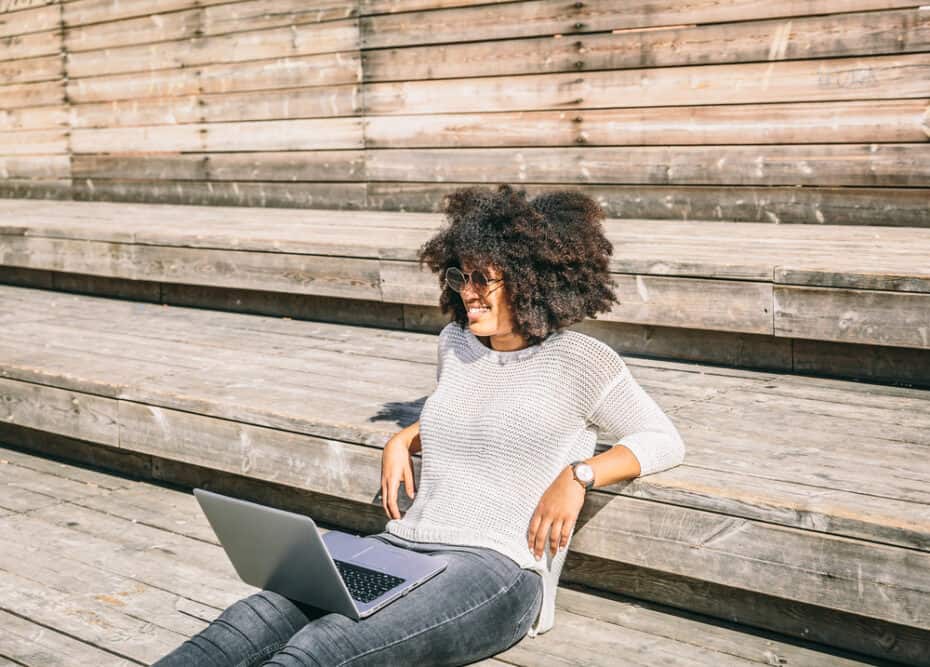 So, in this article, we'll introduce you to the most common types of extensions and fill you in on how they work. By the end of this article, you'll know how hair extensions work and have the information you need to decide whether you should try hair extensions.
How Do Tape-in Hair Extensions Work?
Tape-in extensions are weft extensions made with a long-lasting adhesive at the top. They are known to be very natural-looking, lightweight, and super easy to install. They are reusable and last up to 6 months on average, but you'll need to get them adjusted every 6 weeks or so.
EVERYTHING YOU NEED TO KNOW ABOUT TAPE IN EXTENSIONS | PRICE, MAINTENANCE, ETC. | HAIRTALK
How Tape-in Extensions Work
Tape-in extensions are a breeze to install, thanks to the adhesive on the end of each weft. To install tape-in extensions, a professional will part out a very thin section of your natural hair, place a tape-in extension weft on top of it, and then place one on its underside. Your natural hair will be sandwiched between the extensions.
Considerations for Tape-in Extensions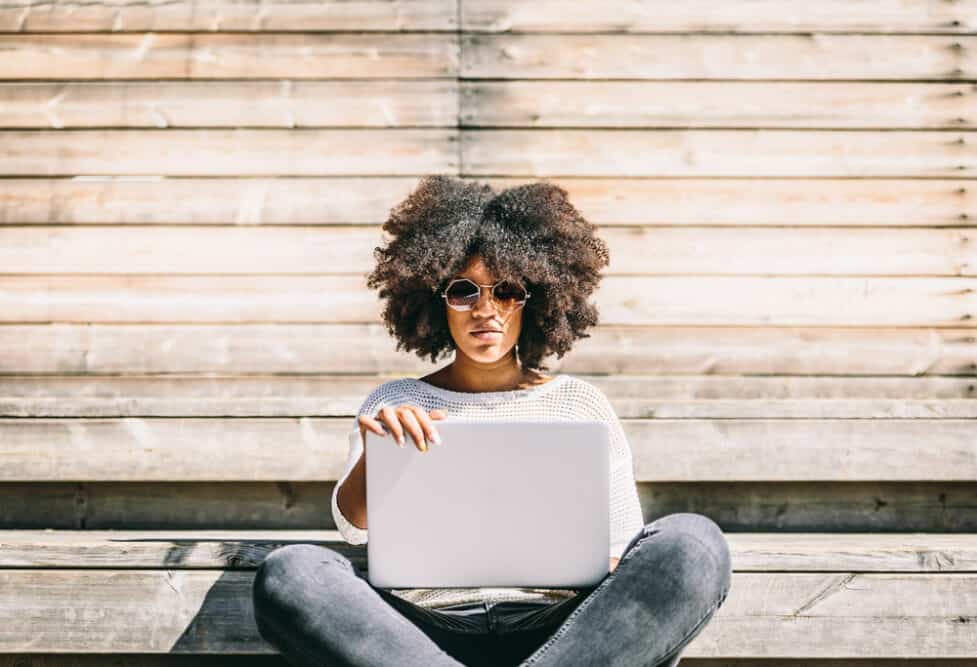 Tape-in extensions are some of the gentlest extensions available, and here's why. Tape-in extension wefts are extremely thin and lightweight, so you don't have to worry about them pulling on your roots and causing breakage.
Also, the tape used to adhere the extensions to your hair can be removed without damage using a specialized solution.
Are Tape-in extensions for You?
Many love tape-in extensions because of their low-profile look and how gentle they are on your strands. So, if you have thin or fine hair, this is a great extension type to consider. But keep in mind that you'll need to factor in the cost of extension maintenance every six weeks or so.
How Do Sew-in Hair Extensions Work?
Sew-in extensions are weft extensions or strands of hair attached to fabric. They are designed to be sewn into the hair.
You'll find sew-in extensions in straight, curly, kinky, and wavy textures at your local beauty supply store and online.
Human hair sew-in extensions last several months, or even up to a year, with adequate care. Sew-in extensions are reusable and should be removed and re-installed after 6 to 8 weeks in most cases.
My Natural Sew-in Tutorial | *EASY *
How Sew-in Extensions Work
It's easy to understand how sew-in extensions work – installation is relatively straightforward. To get a sew-in, you or a professional will need to cornrow your natural hair.
The cornrows will act as a base to sew the extensions onto. Once the braids are complete, you'll use a curved needle and thread to sew the extensions onto the braids. You can then style the extensions as desired.
Sew-in Extension Considerations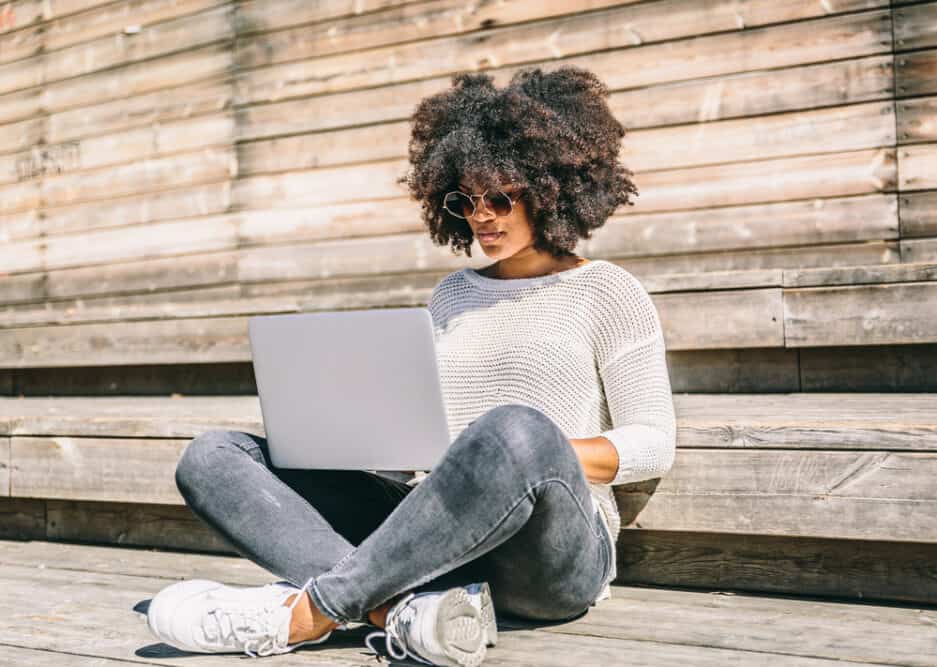 Sew-ins are associated with horror stories where wearers develop traction alopecia or hair loss.
This scares some people away from sew-ins, but as long as you're mindful of tension during the installation process, you won't have to deal with negative consequences.
If you need Tylenol after getting a sew-in, that means the braids are too tight. Be especially careful with the hair around your edges, as it is the most fragile.
Are Sew-in Extensions for You?
Sew-in extensions are for people who want a low-maintenance style with many styling possibilities.
If you have healthy hair of normal to thick density and money for professional installations (or the ability to do your own sew-ins), sew-in extensions are a great option to consider. But if your hair is damaged, you should definitely pass on this extension type.
If you're not too keen on sewing extension wefts to your hair, you can glue them in with hair bonding glue.
While glue-in extensions are easier to install, the glue can be tough to remove. So, if you decide to try this extension type, we advise that you use proper glue remover to minimize damage.
How Do Clip-in Hair Extensions Work?
Clip-in extensions are wefts of hair attached to clips. They come in various hair textures, colors, and densities. People praise them for their undetectability and ease of use.
Human hair clip-ins last for 3 to 6 months on average, but if you don't wear them often, they can last much longer.
Synthetic clip-in extensions last only a fraction of the time – you'd be lucky if they last longer than a few weeks. You should remove your clip-ins nightly.
How to Clip in Hair Extensions on Short or Natural Hair + Custom Purple Color ft. BELLAMI
How Clip-ins Work
Clip-in extensions are user-friendly, being that all you have to do is place the clips at the roots of your natural hair and clamp them down.
If your hair is free of oil and slippery substances, the clip-ins will stay put until you're ready to remove them.
These extensions are not meant to be left in for weeks at a time, as they can add considerable stress to your hair, especially if it's thin, fine, or damaged.
People who wear these extensions overnight may experience breakage and thinning from the tension, not to mention the fact that sleeping with clips in your hair is uncomfortable.
So, professional stylists recommend removing clip-in extensions every night and reinstalling them in the morning if desired.
It may seem like a drag to have to reapply clip-in extensions every day, but it's the best thing you can do for your natural hair if you opt for these extensions.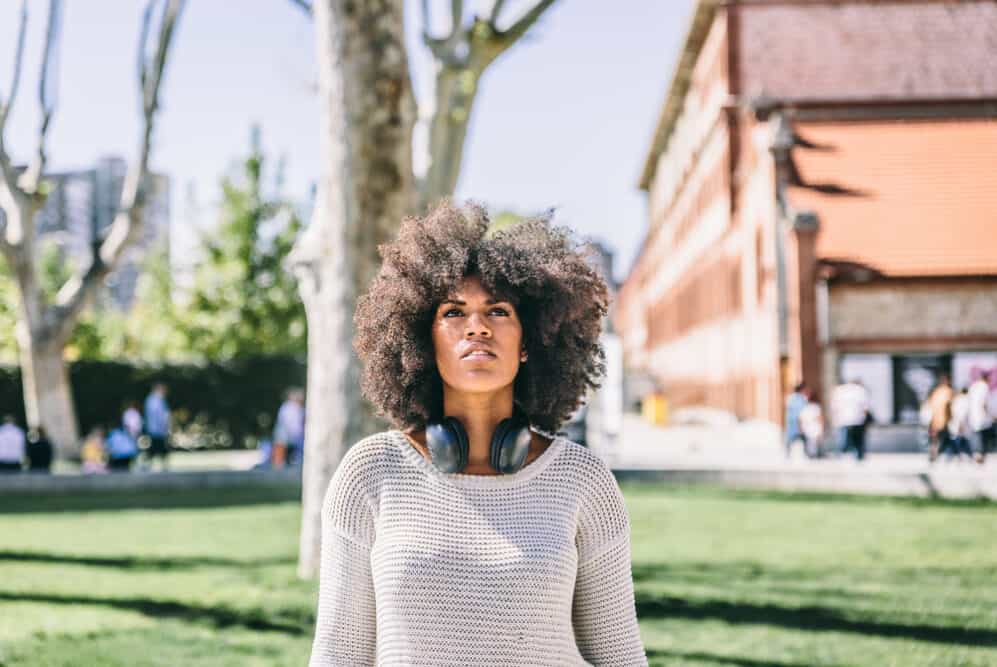 Are Clip-ins a Good Fit for You?
Clip-in extensions may be a good fit for you if (1) you have normal to thick hair without damage, and (2) you don't mind reapplying the extensions daily. Many swear by clip-in extensions since they allow them to transform their look whenever they want.
How Do Fusion and Pre-bonded Hair Extensions Work?
Pre-bonded extensions are a lesser-known extension type that is hailed for its seamless and natural look. They are groups of extension hair joined by a nearly invisible keratin bond.
The hair extensions last for several months, just like the other extension types mentioned above. However, you must go back to your stylist and have them refitted every month or two.
All About Keratin Bonded Hair Extensions | Before and After | Application | Sophie Milner
How Pre-bonded Extensions Work
Pre-bonded extensions require heat to fuse to your natural hair. During installation, the stylist will take tiny sections of your hair, place a pre-bonded extension strand on top of your natural hair section, and then use a melting tool to fuse the extensions to your natural hair.
After melting the keratin bond, mold the extension strand to your natural hair by rolling it in between your thumb and forefinger. Doing so will ensure that the bond is secure.
Are Pre-bonded Extensions for You?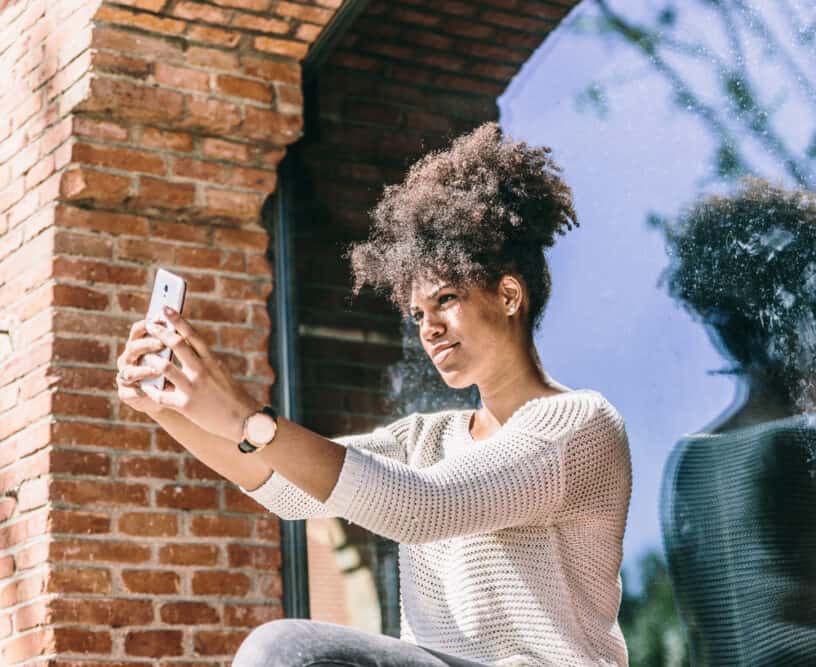 Since pre-bonded extensions require heat, you should consider the condition of your hair before giving these extensions a try.
The heat from the melting tool can cause direct damage to your roots and lead to brittleness and breakage over time. For people with healthy hair, this may not be an issue, but if your hair is compromised in any way, consider another extension option.
Other Extension Types and How They Work
This list would not be complete without mentioning halo extensions, micro ring extensions, and wigs. Let's take a brief look at each of them below.
Halo Hair Extensions – Halo extensions are thick extensions attached to a wire. To install these extensions, all you need to do is place the wire near the crown of your head (like you'd wear a headband) with the extension hair hanging downward. Then use your natural hair to hide the wire.
Micro Ring Extensions – Micro ring extensions are small extension hair sections with a ring near the top. To install micro ring extensions, you'd thread your natural hair and the extension hair through the micro ring and then clamp it shut to secure.
Wigs – Wigs are a type of extension that you wear like a hat. Wigs come in a wide variety of styles, colors, textures, and at virtually any price point. To wear a wig, put it on your head and go! You can sew or glue a wig down for extra security if necessary.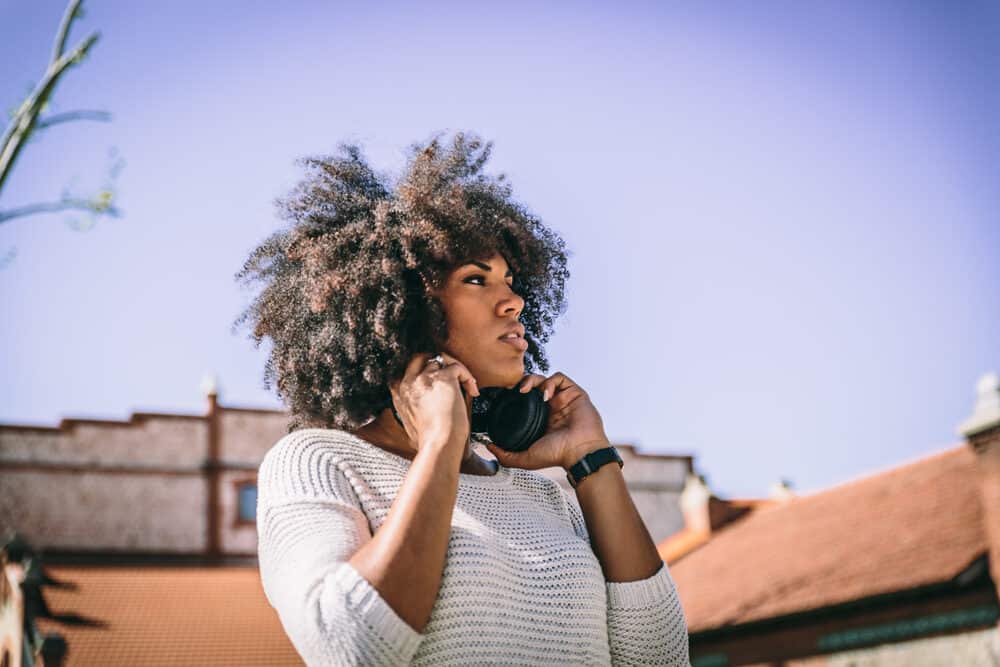 Conclusion
hair extensions, but synthetic hair (or synthetic extensions) are also less expensive options.
Also, the types of hair extensions are seemingly endless, including semi-permanent hair extensions, temporary hair extensions, micro bead hair extensions, Remy human hair, and much more. The list can go on and on.
By now, you probably realize why we couldn't give you a single answer for how extensions work. We hope that this article has given you some actionable information that you can use to choose the perfect extensions for you.