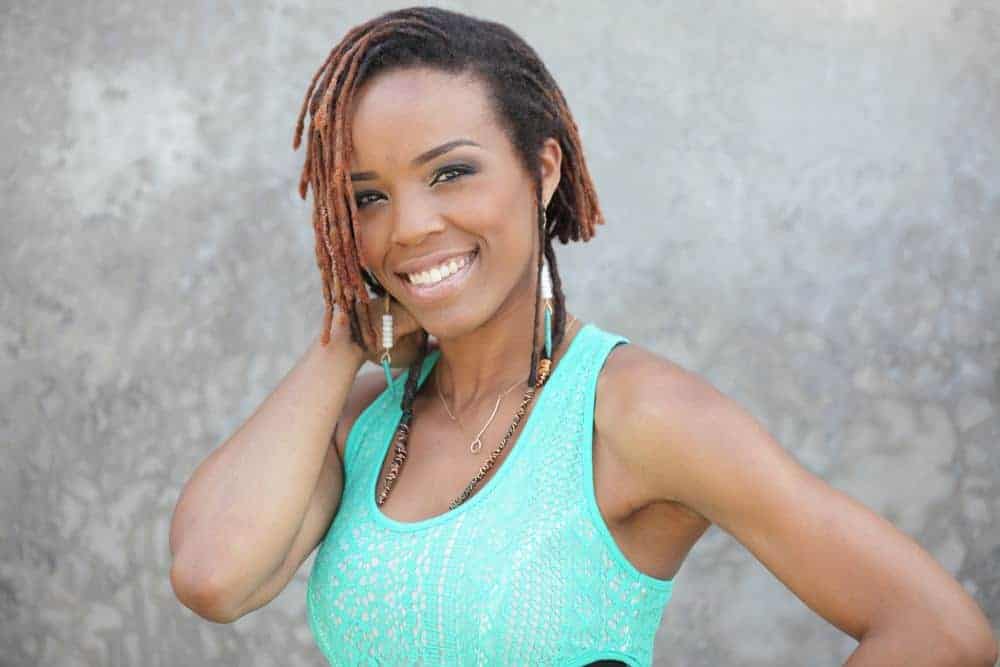 Have you ever wanted to see what you would look like with locs?
Well, if so, faux locs could be the perfect opportunity.
Faux locs are imitation dreadlocks (or artificial dreadlocks) that allow you to see how you would look if you decided to grow out real locs.
These locs create the illusion of real dreadlocks. They do so by adding weave hair or extensions to your natural hair.
​Whitney White discusses the process to install faux locs in the video below. Note that Whitney is a popular YouTube vlogger under the name Naptural85.
How to Install Faux Locs
These locs are growing in popularity, because many women like the idea of temporarily having dreadlocks.
Faux locs are known to damage some women's hair. This is primarily because the locs require a substantial amount of hair to install.
In most cases, nearly double the hair used for many braiding styles.
This extra hair is extremely heavy. Many women have struggled to deal with the extra weight on their head, neck, and scalp. Remember that longer loc styles will need even more hair, thus, those styles will be heavier to wear.
It's a faulty assumption, but many think they'll get used the weight of the locs after a couple of days.
Unfortunately, this usually isn't true. Plus, many women have suffered neck and back pain from prolonged faux loc styles.
Updo Hairstyle from Teeny Weeny Afro
In this video, Traeh, a natural hair vlogger on YouTube demonstrates how to create a faux locs updo from a TWA.
It's worth mentioning that extra strain on your scalp can cause excessive tension. This could lead to thinning edges or tension alopecia.
Be cognizant that the excess hair and weight can destroy your edges. So, it's critical that you don't neglect your natural hair while wearing these locs. Continue to moisturize and condition your natural hair.
Note that your hair could begin to naturally loc, if you leave the locs in too long. This is true with many other styles also, but it's worth mentioning for clarity.
If you already have damaged hair or thinning edges, be especially careful. Adding extra hair and stress to your edges may not be a good idea. I don't recommend faux locs for women with damaged hair.
Aside from those precautions, this is a beautiful hairstyle. Just be sure not to neglect your natural hair while rocking your faux locs.
How Long Do Faux Locs Last?
Several ladies have asked how long these locs last, but it's up to you. However, most women only wear the style for a couple of months at a time. If you're only interested in temporary locs, be sure that you continue to take care of your natural hair while wearing faux locs.
Alternatively, some women have used faux locs as an opportunity to start real dreadlocks. In these cases, the faux locs are essentially permanent. They're installed for as long as you wish.
Remove Faux Locs in Four Simple Steps
In our final video, Naptural 85 discusses the steps required to remove the locs.
The basics steps are:
(1) grab a faux loc
(2) trim off the burned end,
(3) unravel the loc and
(4) unravel your hair.
Repeat these steps until you've completely removed all the locs.
Goddess Faux Locs
When Meagan Good appeared wearing beautiful goddess faux locs, everybody wanted to know more about her look. The style is the brainchild of Dr. Kari Williams, hair salon owner, and stylist for many celebrities. This style has a softer look than traditional faux locs and it reminds us of the beautiful natural locs of Lisa Bonet.
If you're interested in learning how to create goddess faux locs at home, without the need for a professional hair stylist, Donedo's tutorial is easy and flexible.
Below are several frequently asked questions about goddess faux locs.
How long do these locs last?
We recommend wearing goddess faux locs for up to three months; however, a touch up may be needed after the first month.
What is the price?
The installation price can be influenced by the experience and skill level of the technician. If you are interested in getting this style, you should contact your hair salon to inquire about pricing or follow our DIY videos.
Is it possible to keep faux locs in while starting natural dreadlocks?
Yes, these hair extensions can be used as a starting point for natural dreadlocks. You should be aware that the installation method is often different if you're planning to transition to dreadlocks, so be sure to mention this to your stylist.
Can I still use shampoo to wash my hair in the style?
You should avoid using regular shampoo while wearing this style, as it may cause unwanted frizz or even cause the extensions to slip out of your hair. You can clean your scalp with a dry shampoo or astringent shampoo such as Sea Breeze. If you really need to shampoo your hair, you should have it done in a professional hair salon. This would make it possible to fix any problems with your extensions on the spot.
Is there any maintenance required?
This style requires very little maintenance. After four to six weeks, you might need a touch up around the hairline.
Are these locs heavy?
No, these locs aren't heavy.
Is my natural hair going to get damaged?
When installed and maintained correctly this style doesn't damage your natural hair.
How long does it take to have it installed?
The process usually takes between 8 and 12 hours, depending on the skill of your technician.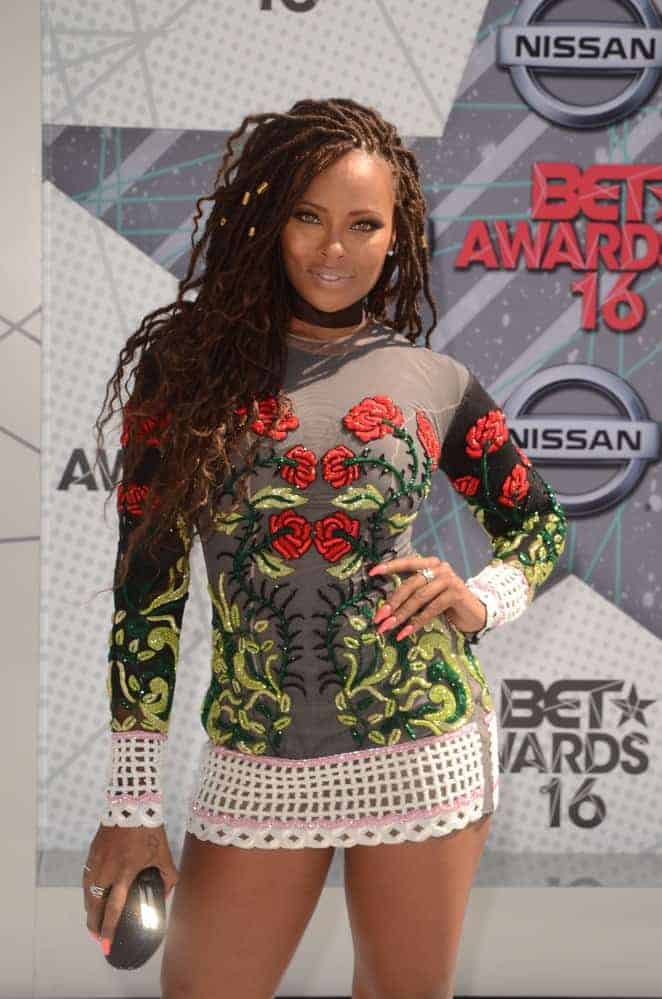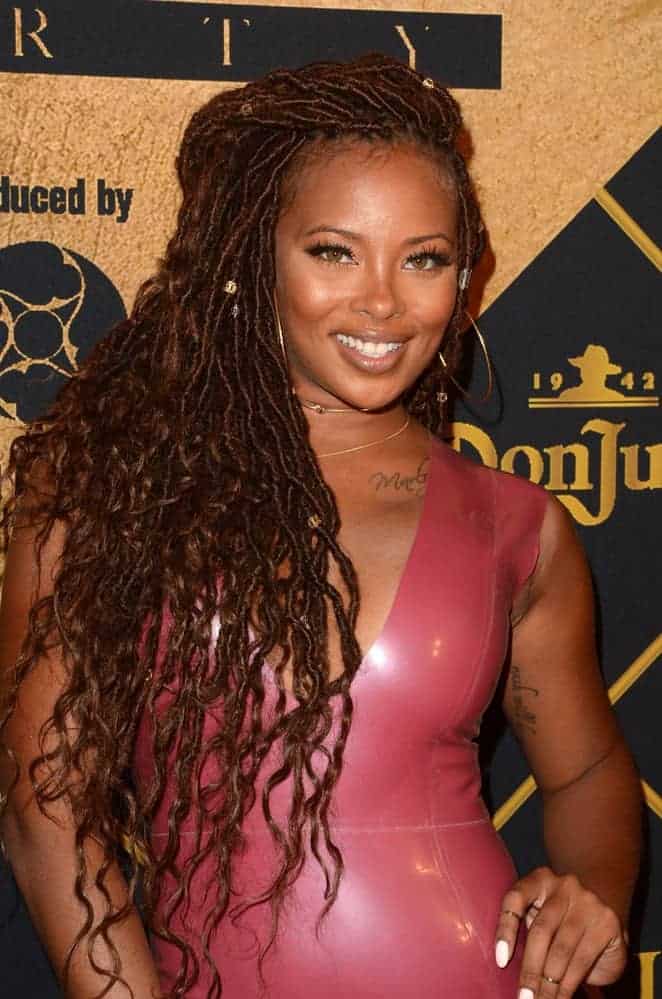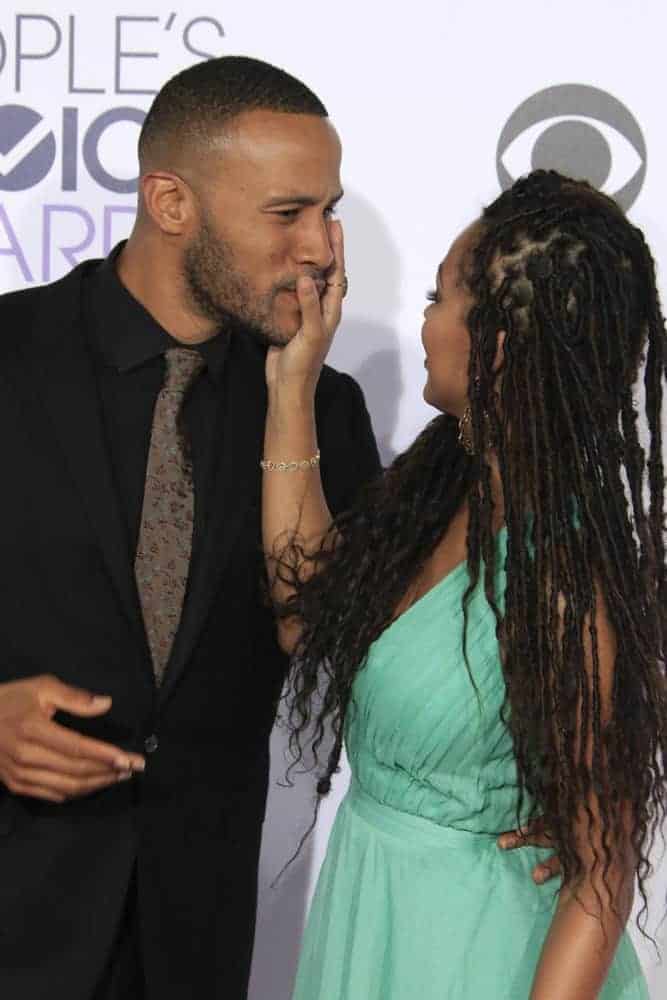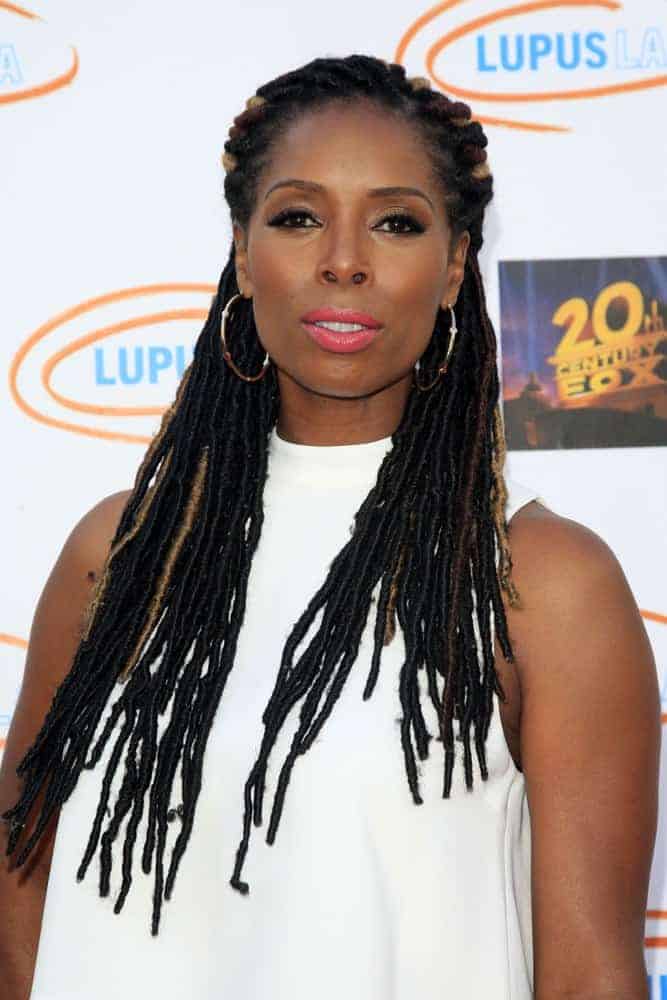 Using the approach within this article, you're going to enjoy flexible, light goddess locs. As you work through these tutorials, if you have any questions, please let us know.