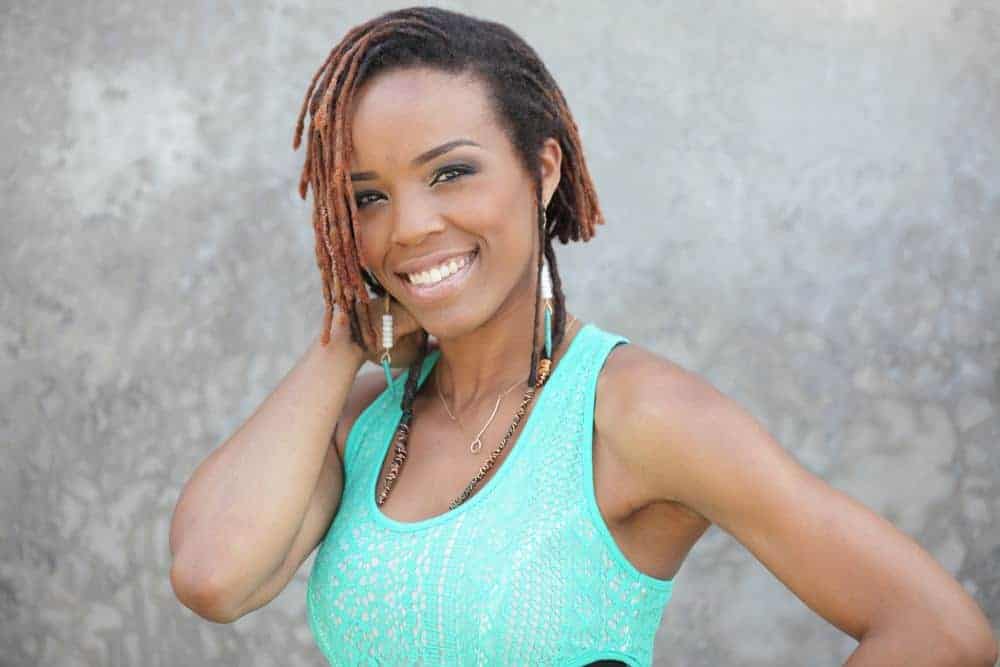 Have you ever wanted to see what you would look like with locs? If so, faux locs could be the perfect opportunity.
Faux locs are a trendy protective style loved by most. Celebrities like Rihanna, Meagan Good, Tyra Banks, and Eva Marcille have all rocked the carefree, boho hairstyle. Chances are you've seen a friend or relative wear faux locs.
To install faux locs, you'll have to do a specific technique with several steps. However, with complete instructions and patience, you'll be able to create your own faux locs. In this article, we will tell you exactly how to do faux locs step by step.
What Are Faux Locs?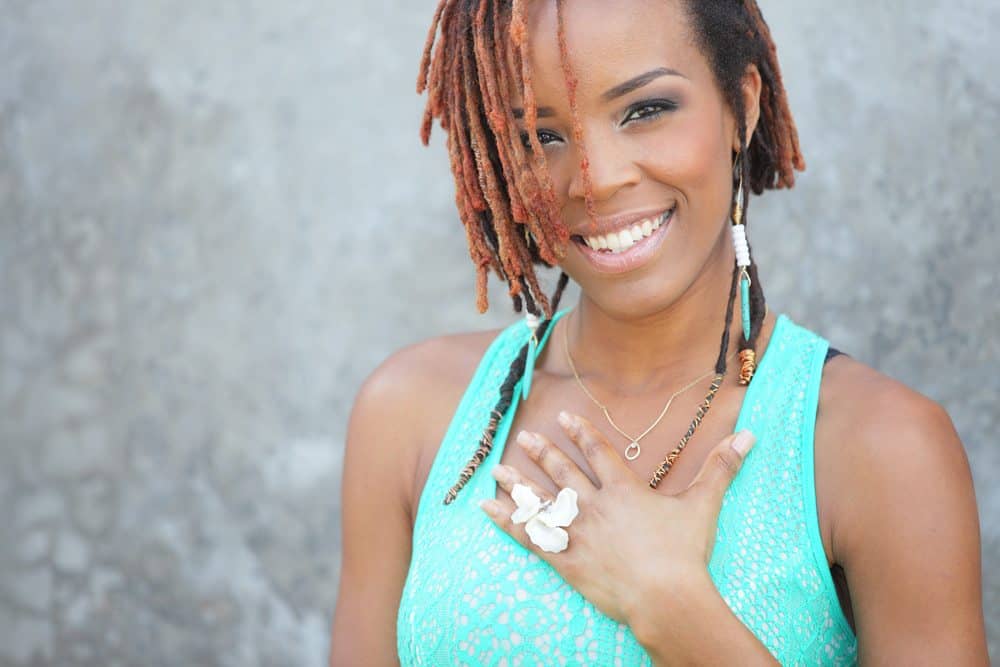 Before we get into the specifics of doing faux locs on your own head or someone else's, let's touch a bit on what faux locs are.
Faux locs are temporary locs created with human or synthetic extension hair. They are for people who want the look of dreadlocks/locs without any long-term commitment.
Natural dreadlocks can take months to years to fully mature, while faux locs take just hours to create from start to finish.
Now that you understand what faux locs are, you're ready to learn exactly how to do them.
How to Do Faux Locs: Step-by-Step Instructions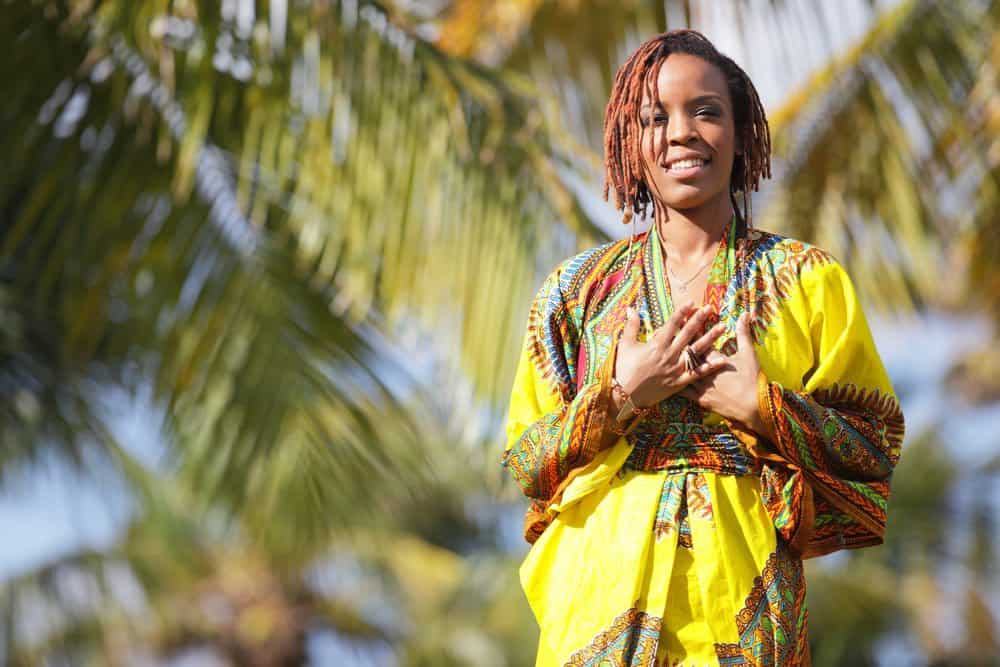 Even if you don't have a ton of hairstyling experience, you can do faux locs. Just follow the below instructions.
Gather the Necessary Hair Products and Supplies
Let's get right into the first step, which is to gather your materials. Faux locs require several materials that you may not already have at home.
Here are the materials you may need for faux locs:
Shampoo
Conditioner
Edge control
Extension hair
Wide-toothed comb
Rattail comb
Scissors
Latch Hook
Denman brush
Superglue (for the wrapping method)
You can find all of the above materials either at your local beauty supply store or online.
The Type of Hair You Need for Faux Locs Hairstyles
The type of hair extensions you'll need to buy for faux locs will depend on your desired result. There are a few options to choose from, and they include:
Kanekalon hair
Marley hair
Human hair
Crochet faux locs
Kanekalon hair is the most affordable and widely available extension hair type. It will give you very sleek and shiny faux locs. Keep in mind that faux locs hairstyles done with kanekalon hair will not look very natural.
How much to buy: You may need anywhere from 5-8 packs of hair to complete an entire head of faux locs with this hair type.
Marley hair costs around $6 or more per pack, which is considerably more expensive than kanekalon hair. It comes with a kinky texture that's perfect for faux locs, which have a naturally kinky, frizzy texture. If you want your faux locs to look natural, Marley hair is the way to go.
How much to buy: Since Marley hair has a frizzier texture, you will not need as much hair to complete an entire head. You should be able to get by with 4-8 packs of Marley hair in most cases.
Human hair is the most expensive extension hair to buy, but it gives you the most natural-looking faux locs. Yet, many opt for synthetic hair because of the high cost of human hair.
How much to buy: You will need at least five human hair bundles to complete faux locs in most cases.
If you don't want to be bothered with creating the faux locs via wrapping, you can purchase crochet faux locs. These locs are made to be crocheted onto your natural hair and can look pretty realistic.
How much to buy: To find out how many locs to buy, pre-part your natural hair and count how many sections you get – that's how many crochet locs you need to buy.
Prepare Your Natural Hair for Faux Locs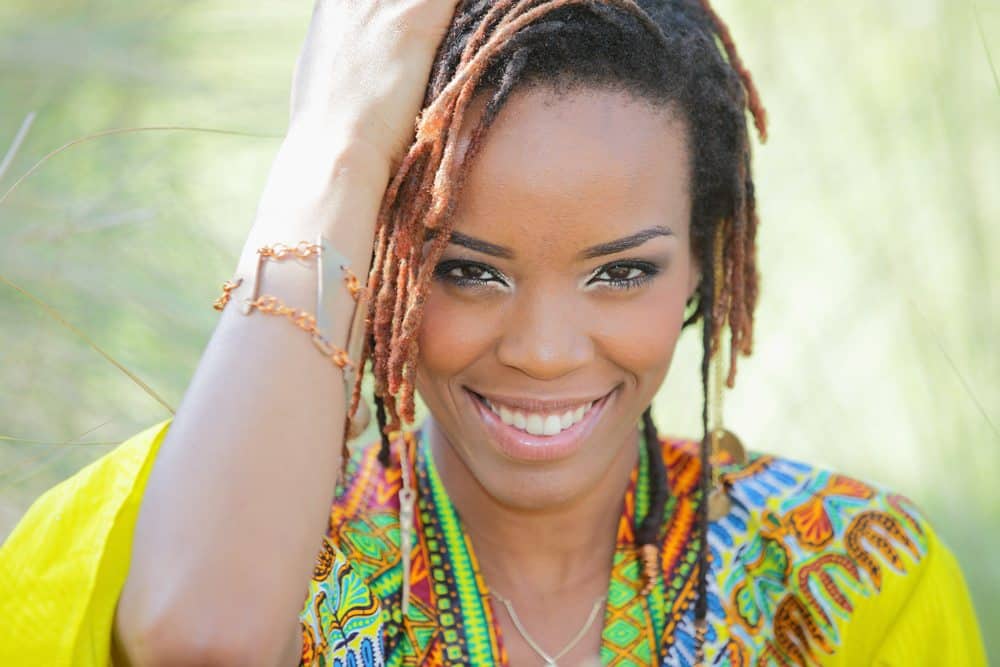 Now that you've got all of your supplies, it's time to get to work preparing your natural hair for your faux locs. We'll tell you exactly how to get your natural hair ready in the following sections.
Clean and Condition Your Hair
Before you get started with any aspect of protective styling, you should shampoo your hair. Protective styles turn out best on hair that is free of buildup and debris. Using a gentle but effective shampoo, wash your hair. If you need to wash it more than once to remove the buildup, feel free to do so.
Once your hair is clean, it's time to replenish the lost moisture with a moisture-rich conditioner. Apply the conditioner to your hair and leave it on for the amount of time indicated on the product label. If your hair is parched, give it a deep conditioning treatment to maximize its moisture level.
If you don't have a deep conditioner, apply the conditioner to your hair and then put on a heat cap – this will help the conditioner penetrate deeper within the hair shaft.
Note on detangling: The best time to detangle curly/kinky hair is when it's coated in a slippery product. If your conditioner/deep conditioner is slippery, go ahead and detangle your hair with the wide-toothed comb.
Moisturize Your Hair
Naturally textured hair can become chronically dry, so if you have curly/kinky hair, you should never skip the moisturizing step. Your hair will be tucked inside the faux locs for weeks (or months), and you won't be able to adequately moisturize it during that time.
Apply your favorite moisturizer to your hair, and then comb it through with the wide-toothed comb. If you would rather use an oil, reach for oils like olive oil, coconut oil, or grapeseed oil. Oils are great for sealing in the moisture and nutrients from the conditioner you just applied.
Stretch Your Hair
After you've cleaned, conditioned, and moisturized your hair, it's time to stretch it. Stretched hair is easier to style and conceal within your faux locs. You can stretch your hair using one of several methods, which we will briefly explain below.
Blow Dry: For a quick hair stretching session, all you need is a Denman brush and a blow dryer. While your hair is still damp, section it into four sections and then brush through each section while blow-drying. Use the "cool" mode on your blow dryer if you'd like to go the no-heat route. If you plan on using one of the heated settings on your blow dryer, apply your heat protectant before you get started.
Bands: If you want to stretch your hair without a blow dryer, try the banding method. Begin by sectioning your hair into four or more sections and wrapping ponytail holders down the length of each section from roots to tips. Once your hair dries completely, you can remove the bands and comb out your hair with the wide-toothed comb.
Braids: Perhaps the easiest way to stretch your hair is with braids – that is, if you already know how to braid. All that you need to do is section your hair into two or more sections and then three-strand-plait each section from roots to ends. Once the hair is completely dry, remove the braids and comb your hair out with a wide-toothed comb.
Install the Faux Locs
There are two main ways to create faux locs, and they have one thing in common – they get easier and easier with practice. In the following sections, we will take you through each faux loc installation process.
Crochet Faux Locs (No Wrapping)
24" Crochet Butterfly Locs| NO WRAPPING| Quick Method| Nala Tress Butterfly Locs by Janet Collection
If you're looking for the quickest possible faux loc installation method, you should consider crocheting ready-made faux locs. Here are the steps to follow for this method:
Using a rattail comb, part your hair into sections, apply edge control around the borders of the section, and then braid each section down to the ends. Make each section a little larger than you want your locs to be. Depending on your desired loc size, you could end up with 50 or more sections.
Apply oil to all of your parts to hydrate your scalp.
Insert the latch hook through the base of one of your braided sections.
Find the loop at the top of a crochet loc and attach it to the end of the latch hook.
Close the end of the latch hook and then pull the crochet loc through about 3 inches.
Remove the latch hook and then insert the end of the loc through the hole and pull it through.
Insert the latch hook through the middle of the faux loc until you get to your roots.
Open the end of the latch hook, and then attach your natural hair braid to the latch hook.
Close the end of the latch hook and pull your natural hair braid through. Your braid should be hidden within the loc.
Repeat steps 3-9 for all of the other braided sections.
Wrapping Method for Faux Locs
Faux Locs Quick Method!!! -UPDATE
The wrapping method of creating faux locs is another popular method for creating faux locs. Below are the instructions:
Part your hair into sections, apply edge control around each section's borders, and then braid each section down to the ends.
Hydrate your scalp by applying an oil of your choice to your parts.
Separate out a section of extension hair that's roughly as thick as your natural hair braid.
Crochet the extension hair at the root of your natural hair section. To do this, insert the latch hook through the base of one of your braided sections and attach the extension hair to the latch hook. Then close the end of the hook and pull the extension hair through a few inches.
Pull one end of the extension hair all the way through while you hold the other end of the extension hair with your other hand.
Pull one side of the extension hair down to the length that you want your loc to be. The other end of the extension hair will be wrapped into the loc in a future step.
Separate out another section of extension hair and crochet it at the root of your natural hair section and then repeat step number six.
Grab the longest side of the extension hair that you just crocheted.
Wrap it around the rest of the hair repeatedly until you get to the ends of the hair.
Use a dot of super glue to keep the ends secure.
Repeat steps 3-10 for the rest of your braided sections.
Cut away any stray hairs from the ends, and you're done!
Pros and Cons of Faux Locs
Faux locs come with many pros and cons, and you should know about each of them before trying the style.
Pros
You get to try locs without committing to the natural hair locking process.
The style lasts up to two months if installed correctly.
It's a low-maintenance style that requires nothing more than covering your hair up at night and reapplying oil as needed.
It's easy to install after you've gotten used to the process.
Cons
Faux locs can be very heavy, leading to neck pain and breakage in sensitive scalp areas.
Installation can take anywhere from 2 to 6 hours or longer, especially if you're doing the style on yourself.
For many, the pros of faux locs far outweigh the cons.
Dos and Don'ts of Faux Locs
If you've decided that you want to give faux locs a try, do yourself a favor and take a look at the below dos and don'ts for faux locs hairstyles. Understanding and following the dos and don'ts will help to ensure that your faux locs turn out great.
Dos
Do start on clean, moisturized hair.
Do take your time throughout the installation process to ensure that the faux locs are secure and will last.
When doing the wrapping method, wrap the hair around enough times to completely hide the braid underneath.
Don'ts
Don't braid your hair too tight. Braid loosely enough to be able to comfortably attach crochet faux locs or extension hair at the base of each section.
Don't attach too much extension hair to any single braid, as this can cause the locs to become uncomfortably heavy.
Updo Faux Locs Hairstyle from Teeny Weeny Afro
In this video, Traeh, a natural hair vlogger on YouTube demonstrates how to create a faux locs updo from a TWA.
TWA | Faux Updo Protective Style
It's worth mentioning that extra strain on your scalp can cause excessive tension. This could lead to thinning edges or tension alopecia.
Be cognizant that excess hair and weight can destroy your edges. So, it's critical that you don't neglect your natural hair while wearing these locs. Continue to moisturize and condition your natural hair.
Note that your hair could begin to naturally loc if you leave the faux locs in too long. This is true with many other styles also, but it's worth mentioning for clarity.
If you already have damaged hair or thinning edges, be especially careful. Adding extra hair and stress to your edges may not be a good idea. I don't recommend faux locs for women with damaged hair.
Aside from those precautions, this is a beautiful hairstyle. Just be sure not to neglect your natural hair while rocking your faux locs.
How Long Do Faux Locs Last?
Several ladies have asked how long faux locs last, but it's up to you. However, most women only wear the style for a couple of months at a time. If you're only interested in temporary locs, be sure that you continue to take care of your natural hair while wearing faux locs.
Alternatively, some women have used faux locs as an opportunity to start real dreadlocks. In these cases, the faux locs are essentially permanent. They're installed for as long as you wish.
Remove Faux Locs in Four Simple Steps
In our final video, Naptural 85 discusses the steps required to remove the locs.
4 Easy Steps to Remove Faux Locs - Naptural85
The basics steps are:
grab a faux loc
trim off the burned end,
unravel the loc and
unravel your hair
Repeat these steps until you've completely removed all the locs.
Goddess Faux Locs
When Meagan Good appeared wearing beautiful goddess faux locs, everybody wanted to know more about her look. The style is the brainchild of Dr. Kari Williams, hair salon owner and stylist for many celebrities. This style has a softer look than traditional faux locs, and it reminds us of the beautiful natural locs of Lisa Bonet.
If you're interested in learning how to create goddess faux locs at home without the need for a professional hairstylist, Donedo's tutorial is easy and flexible.
Best Goddess Locs (Easy, Flexible and Light)
Below are several frequently asked questions about goddess faux locs.
How long do these locs last?
We recommend wearing goddess faux locs for up to three months; however, a touch-up may be needed after the first month.
What is the price?
The installation price can be influenced by the experience and skill level of the technician. If you are interested in getting this style, you should contact your hair salon to inquire about pricing or follow our DIY videos.
Is it possible to keep faux locs in while starting natural dreadlocks?
Yes, these hair extensions
can be used as a starting point for natural dreadlocks. You should be aware that the installation method is often different if you're planning to transition to dreadlocks, so be sure to mention this to your stylist.
Can I still use shampoo to wash my hair in the style?
You should avoid using regular shampoo while wearing this style, as it may cause unwanted frizz or even cause the extensions to slip out of your hair. You can clean your scalp with a dry shampoo or astringent shampoo such as Sea Breeze. If you really need to shampoo your hair, you should have it done in a professional hair salon. This would make it possible to fix any problems with your extensions on the spot.
Is there any maintenance required?
This style requires very little maintenance. After four to six weeks, you might need a touch-up around the hairline.
Are these locs heavy?
No, these locs aren't heavy.
Is my natural hair going to get damaged?
When installed and maintained correctly this style doesn't damage your natural hair.
How long does it take to have it installed?
The process usually takes between 8 and 12 hours, depending on the skill of your technician.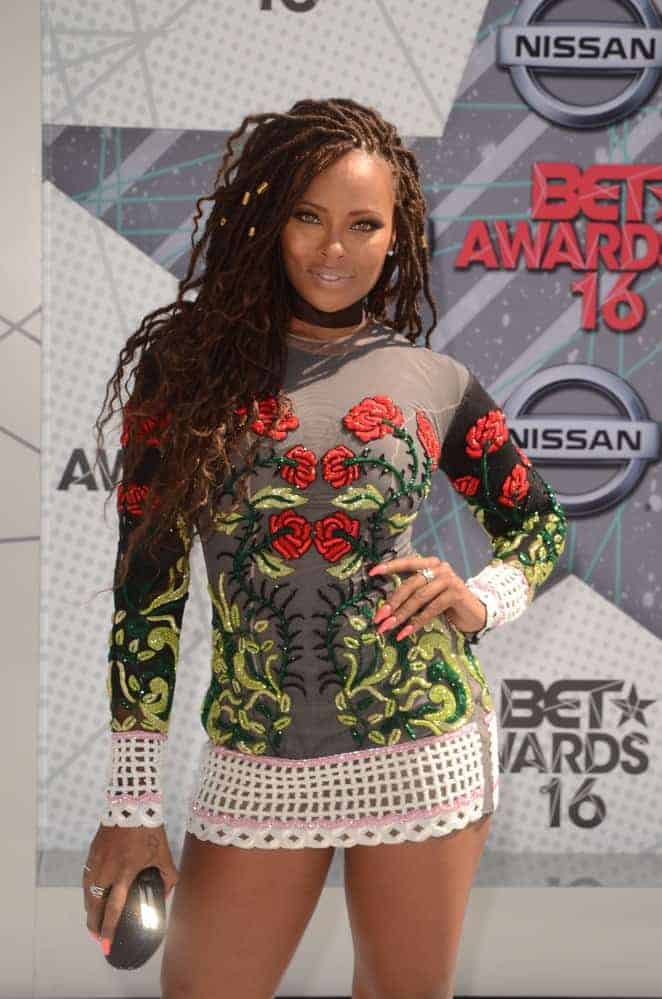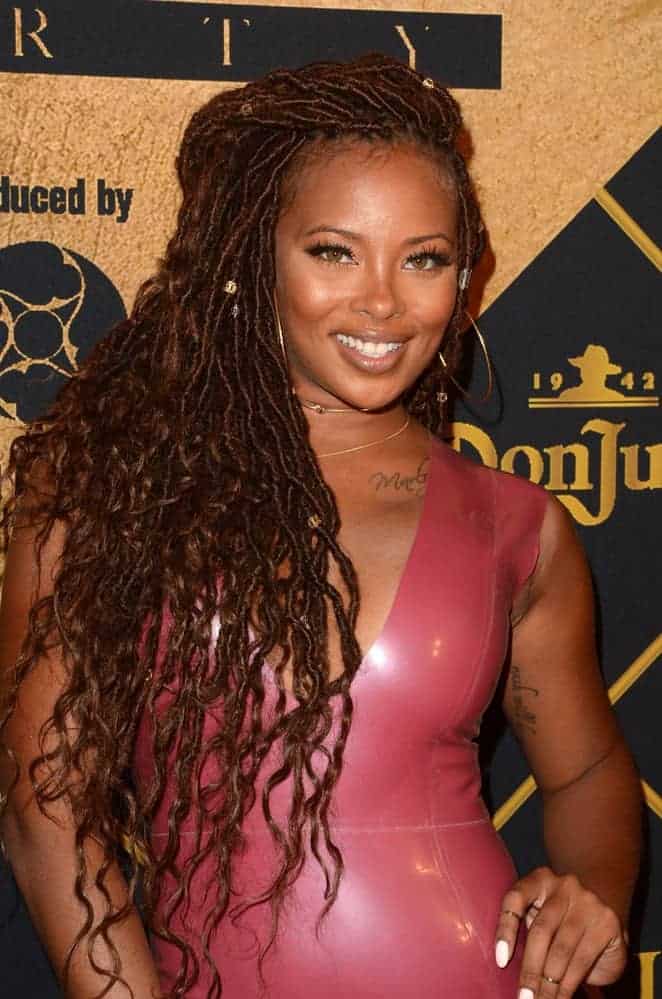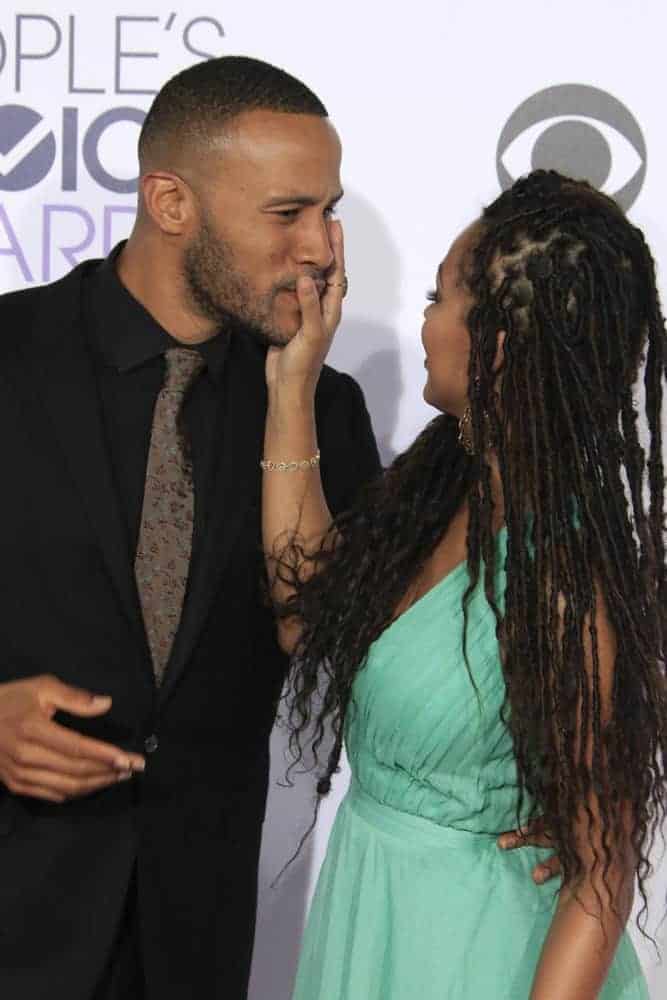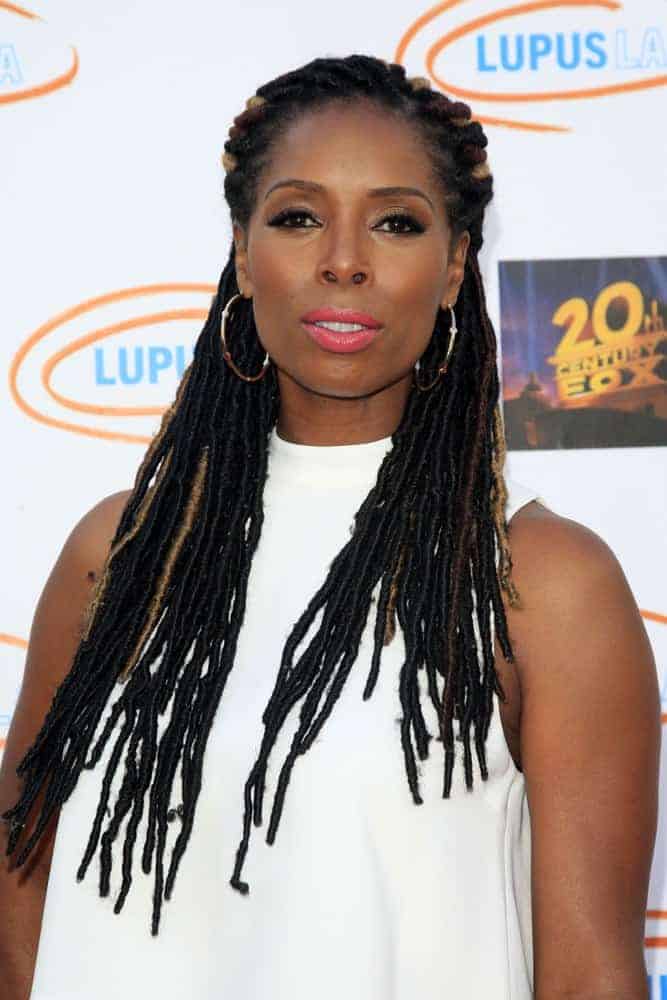 Now you know two ways to do faux locs. With the in-depth instructions given in this article, you're well-equipped to create this trendy style.