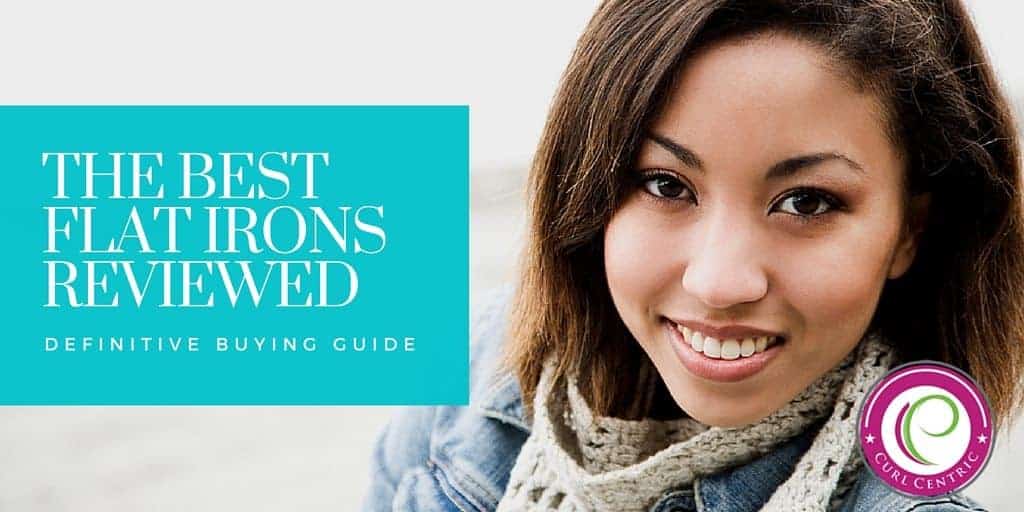 Our comprehensive buying guide covers the best flat irons on the market for different hair types, including a few surprises that you've likely never heard of before now.
We still love curly hair, but sometimes it's fun to switch it up with straight hairstyles.
With the latest advancements in flat iron technology and the numerous options available on the marketplace, finding the best flat iron for your natural hair can be quite difficult.
The Best Flat Irons for Natural Hair: The Definitive Buying Guide Covering the Top Flat Irons on the Market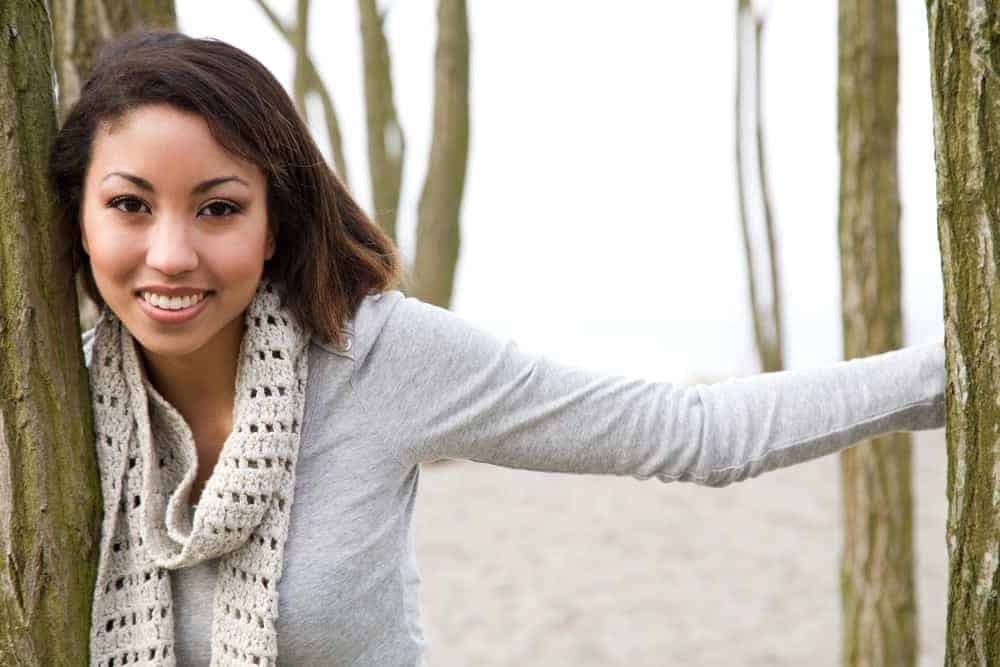 We constantly receive questions about the best irons for natural hair, so we've decided to create a comprehensive buying guide for hair straighteners.
Here is a quick overview of a few items that we'll cover within this buying guide:
How do you know which flat iron brands are the best?
Which hair iron works the best and doesn't damage your hair?
What are the best flat irons for African American hair?
What is the best hair straightener?
What do all the top flat irons have in common?
Since these devices are becoming more complex, we have done the work for you. We have reviewed every single detail to assist you in choosing the best flat iron for your hair type.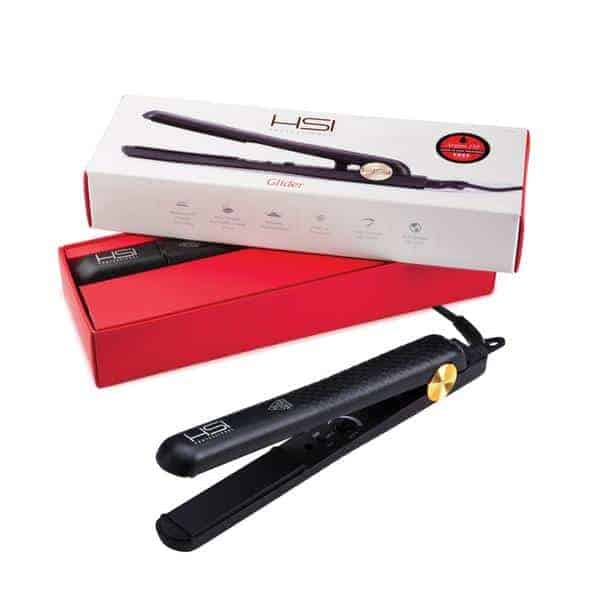 Possibly the best rated flat iron, this appliance is a lightweight, professional, affordable, salon-quality hair straightener with an LCD temperature control, 100% ceramic tourmaline plates, infrared heat technology, an automatic shut-off functionality. These premium features help you create gorgeous hairstyles with the flat iron.
This overview of the best flat irons on the market will help you decide which flat iron is best for you and your hair goals.
Note that it's important to understand that flat irons can cause heat damage and you should take preventive measures to mitigate the possibilities of sustaining irreparable heat damage.
Each head of hair is different; so it's natural for people to have different opinions on the best flat irons for certain hair types.
Some naturals will search for flat irons with temperature controls, auto shut-off features, steam, nano silver technology, ceramic or titanium plates, but which one should you purchase?
Regardless, the goal is to make sure that you purchase the best flat iron for your hair. This comparison guide has been created to help you make the best decision possible.
An Overview of the Best Flat Irons for Natural Hair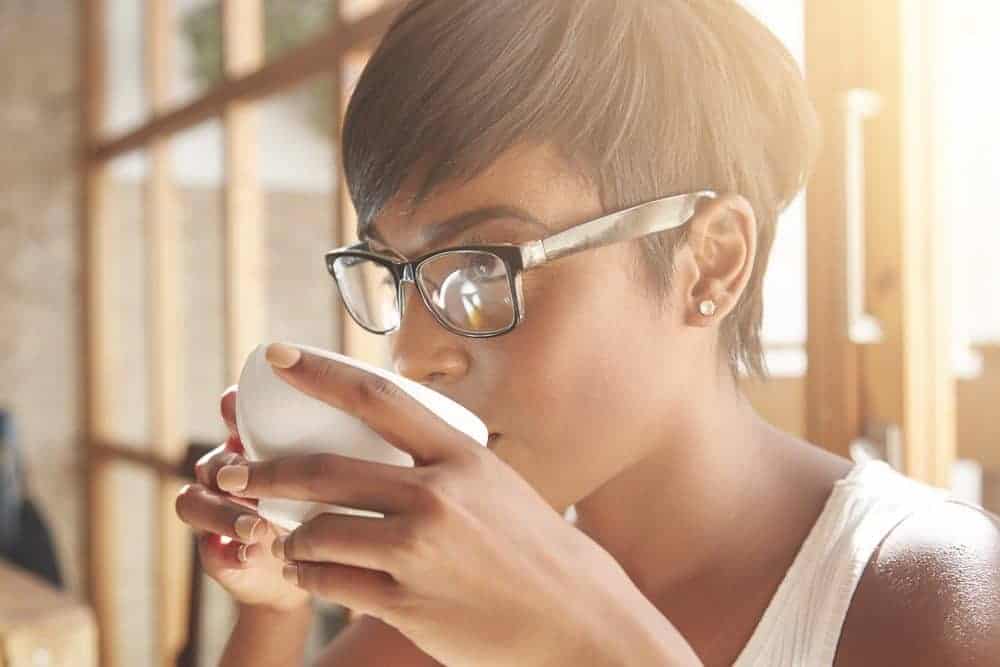 The flat iron comparison guide includes the following information:
Stock pictures or photos of the best flat irons
Brand, name, and descriptions, also note that we've added links to the article that will allow you to learn more information about the best flat irons or purchase a flat iron from our preferred retailers
Plate width (shown in inches)
Auto shut-off feature
Heat indicator
Temperature controls
Thoughts on ratings: Using social proof from genuine product reviews is how we generally recommend that you increase the chances of purchasing a flat iron that you'll be happy with over time.
At a minimum, it's usually much easier to understand the pros and cons associated with the product that you're buying when you study the social proof.
We can't insert product reviews from Amazon on the blog since it violates Amazon's terms of service, so we provide you with links to Amazon to read the reviews before purchasing if you decide to do so.
We have already studied the reviews from Amazon, Walmart, Target, and other popular outlets including several natural hair forums and Reddit. So, without further ado, let's dive into the comparison guide.
The Top Rated Flat Irons: Ultimate Comparison Guide

HSI Professional GliderPLUS Video Review
In this video, Faces by Stacye, discusses her experience using the HSI Professional GliderPLUS Tourmaline Digital Flat Iron to straighten her natural hair. This video was sponsored by HSI Professional, but Stacye does a good job of explaining what's included in the box with this flat iron. Although to learn more about the features, you'll want to read the
reviews
.
The HSI Professional Glider, a salon-quality ceramic tourmaline hair straightener, is a very popular flat iron thanks to its affordable price and salon-like performance.
It comes with angled ceramic plates that are designed to prevent the hair from snagging. Even at relatively low heat settings, this flat iron can straighten hair.
The straightener comes with a 360° swiveling power cord that's dual voltage compatible, making it functional worldwide.
The iron uses ceramic, tourmaline ionic 1-inch plates and the heat settings are adjustable from 240F° to 400F° (120C° to 200C°).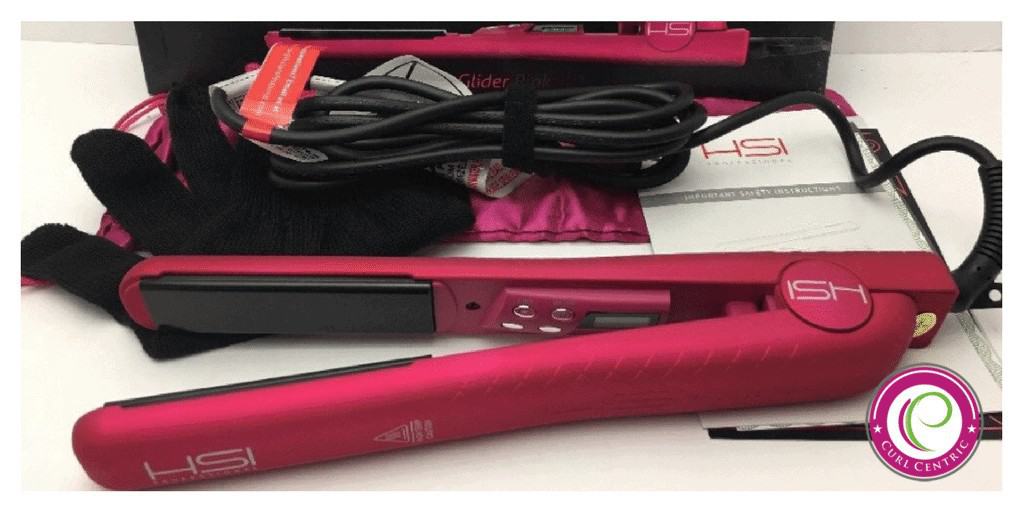 Equipped with a nine-foot swivel cord and digital display, 100% one-inch pure solid ceramic tourmaline plates with advanced infrared heat technology, the HSI flat iron can easily straighten, flip and curl even the frizziest of hair.
As an extra amenity, this iron currently comes with one free heat glove, 5ml of argan oil leave-in conditioner, and a heat pouch for storage. The HSI Professional Glider is usually available for relatively modest retail prices, compared to other flat irons on the market.
Obviously, price change periodically, but the combination of price and performance is why it's currently our top pick.
Hair Straightening Tutorial with the BaBylissPro Nano
This video, which was created by YouTube vlogger, Whitney White, also known as Naptural85, features Whitney flat ironing her type 4 natural hair with a BabylissPro Nano Titanium flat iron. The
BaBylissPro Nano
is a leading titanium-plated straightening flat iron with an ultra-thin design.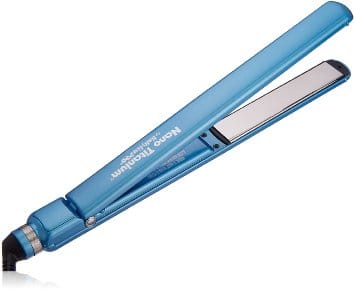 As far as titanium flat irons go, the BaBylissPro Nano Titanium is a premier unit of the highest quality.
This is our runner-up choice for two primary reasons: (1) it utilizes all the latest technologies, and (2) it improves on the problem areas of older style units.
Do-it-yourself stylists, natural hair enthusiasts, and other users of the BaBylissPRO Nano cite a myriad of positive reasons to use this straightener to style your hair.
Ladies with naturally thick, kinky-curly hair or hair with frizzy tendencies report the most benefit, praising the iron for the ability to not only straighten their hair but the ability of this iron to straighten the hair so that it is capable of thriving in humid climates.
The BaBylissPro Nano, which includes more than 50 heat settings and weighs roughly two pounds, is equipped with an extra-long swivel cord that allows for easy movement of the iron without restriction.
The five-inch-long titanium plates heat up to 450°F and allow for larger sections of the hair to be straightened at one time.
Slightly curved plates allow the BaByliss Nano to double as a curling iron, which is an added benefit if you plan to periodically curl your hair with the iron.
The outer casing of the flat iron is very compact, which allows users to easily straighten hair close to their scalp.
Negative reviews of the BaByliss Nano are often associated with user preferences, individual styling practices and differences in hair type and texture.
Women with thick, coarse, frizzy hair often consider this iron second to none, although those with fine hair do not report the same favorable outcome when using the iron at similar settings.
Individuals with fine hair textures reportedly need to use lower heat-settings to achieve the same favorable results, while avoiding heat damage.
For those seeking a heat-setting below 300°F, the BaByliss Nano may not be the best straightening iron option for them. Note that we recommend using a heat protectant whenever you're flat ironing your hair.
Next, since the five-inch plates do not extend all the way to the tip of the iron's casing, some users report inadvertently snagging their hair during the straightening process.
Therefore, instead of straightening your hair in large sections, some users may be forced to straighten their hair in smaller sections to avoid the snag.
Despite the ease of manipulation due to the lightweight of the BaByliss Nano and the long swivel cord, some users report struggling with deciding where to safely place their fingers while straightening their hair.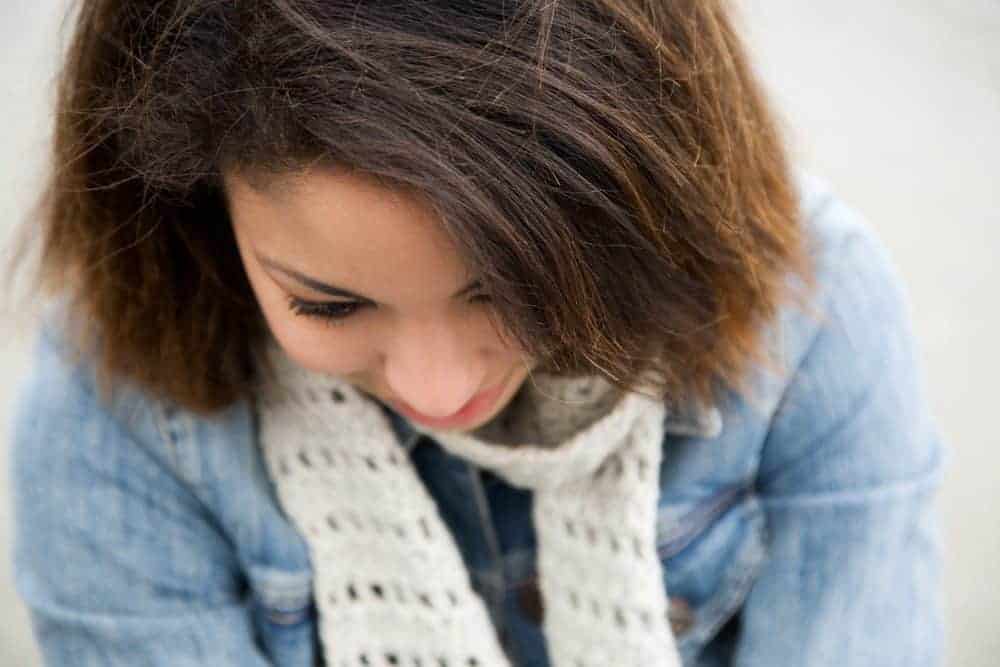 There is an ability to grab hold of the tip, however, if you're are not comfortable doing this due to the temperature of the plates, you might instead try using a heat glove or a styling utensil such as a rat-tail styling comb.
A rat-tail styling comb can be used to hold the hair as the iron moves over the hair, preceding the track of the iron. Another viable option is to use a tension-comb or tension-brush to hold hair while using the iron.
The BaByliss Nano, which is one of the best flat irons for thick hair, does not have an alert for when the iron reaches the desired temperature which can prove frustrating for some users who are more accustomed to irons that give a readiness alert, however, the speed at which the iron heats up more than makes up for this deficit.
Finally, extensive and excessive heat application to hair can prove damaging over time.
Given the heat range of this iron, users of the BaByliss Nano may need to consider using a good heat protectant in combination with the iron to protect their hair from the risk of heat damage.
CHI Pro G2 Digital, Titanium-Infused Ceramic Flat Iron
Melissa Denise, a popular YouTube vlogger, created this
flat ironing tutorial
using the CHI Air Classic, which is a 1-inch Tourmaline Ceramic Flat Iron. We're actually big fans of a newer CHI flat iron model called the CHI Pro G2. This newer
CHI straightener
is a digital, titanium infused, ceramic model.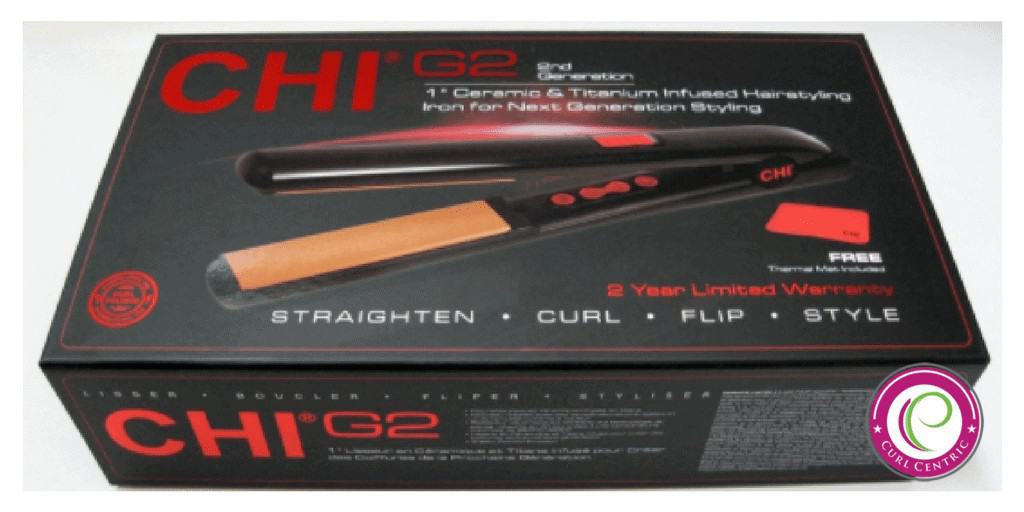 Many users of the CHI Pro G2 straightener claim that it is one of the best flat irons for natural hair, nicknaming the CHI Pro G2 "the Goddess of Flat Irons." Let's discuss whether it's really one of the best flat irons on the market.
This product has a 20-year-old reputation and a large consumer base of faithful followers that use CHI products exclusively and are reluctant to try other brands.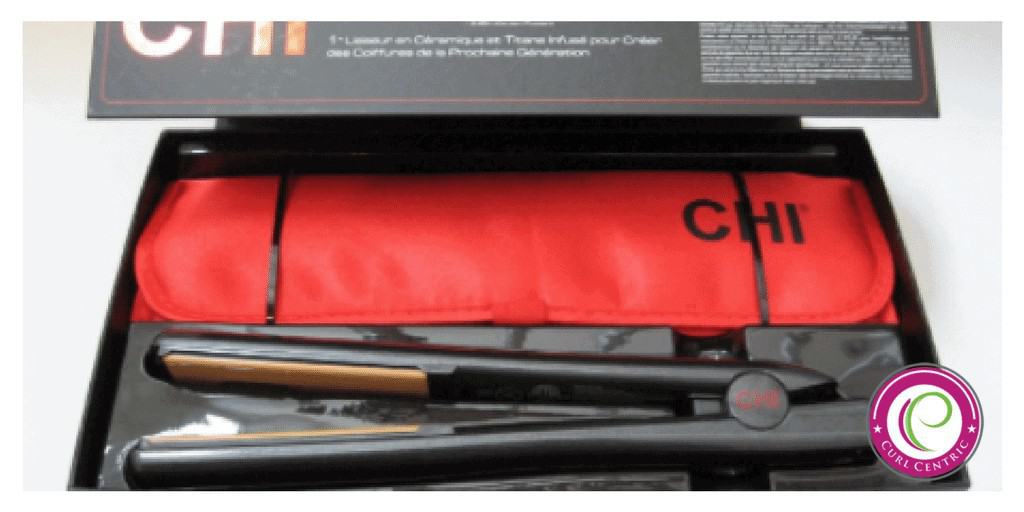 The CHI flat iron boasts an ability to distribute heat evenly, due to its use of tourmaline, ceramic technology which allows for the production of negative ions and far infrared radiation.
This CHI straightener lets you not only straighten your hair but to curl, wave, spiral, or flip your hair also.
Due to its versatility, you might hear people refer to the CHI Pro straightener as a wave iron. Equipped with a convenient swivel cord that is nine feet in length, users can freely move about during the styling process.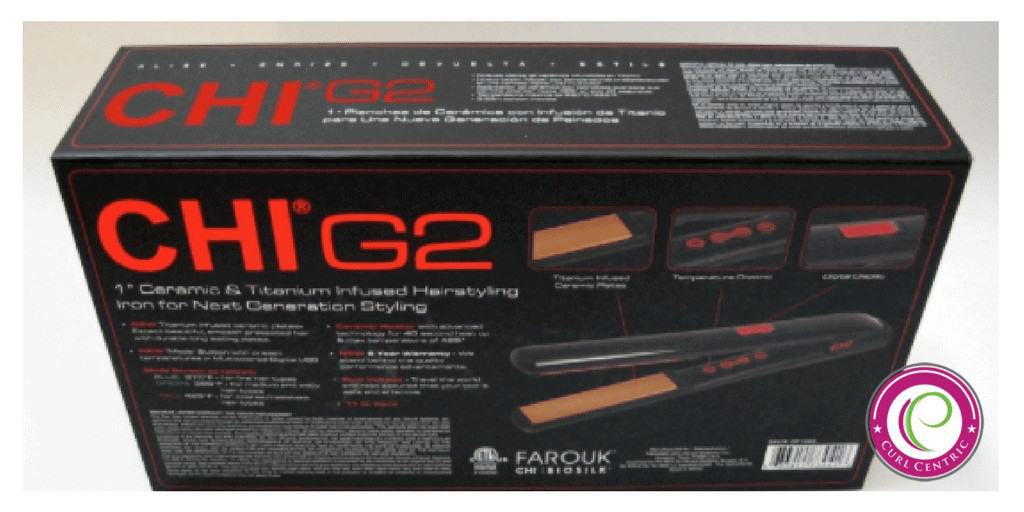 The iron does heat rapidly, and although actual max temperature capacities vary on this iron, it is indicated that this iron has a temperature range between 180°F to 410°F. CHI irons are often available in a variety of colors including blue, green, pink, purple and black.
You can often find some of the leading, highest-rated, best flat irons for less than $100, but I've seen some CHI irons around town (on sale) for less than $80. You're likely able to get a good deal on this flat iron if you shop around a little.
Some advantages of using the CHI Pro G2 Hair Straightener
Reduction of frizz and static electricity: The CHI Pro G2 mitigates frizz and static electricity, protecting your hair strands from humid environments. This is critical for women with naturally curly hair types.
Rapid heat: As noted previously, this flat iron can heat-up rapidly in as little as 10 to 15 seconds. The good news is that while using this iron, its ceramic plates do their job. They evenly distribute heat to the hair so that there are no essentially "hot spots". Also, unlike what is seen with cheaper, low-quality flat irons, many consumers find that they can straighten their hair in under an hour while using the CHI Pro G2.
Automatic shut-off: Sometimes we get distracted, let's face it; we might forget to unplug and turn off the flat iron. The automatic shut-off feature of the CHI Pro G2 is a very attractive feature that might be useful for certain people.
Some additional thoughts to consider
Many of the disadvantages identified with using this iron are closely tied to where you decide to purchase the iron and dysfunction over time.
Beware of fake CHI products: If you decide to purchase your CHI hair straightener outside of a reputable beauty distributor, beware of scams or fake CHI products. Many consumers have cried foul over the years of inadvertently purchasing a fake CHI flat iron that does not perform at the level of a real CHI. If a deal looks too good to be true, it usually is. CHI makes some of the top flat irons for natural hair, although there are several fake retailers – buyer beware.
Location of the on and off Switch: The on and off switch is located within the confines of the iron, close to the ceramic plates, which for some users creates fear and the risk of being burned.
Buy a protective heat glove: Be careful with this iron, because the casing on this iron isn't considered as user-friendly as other similar irons. The unit can get very hot, and if you're not careful, there is a real risk of you burning yourself. A protective heat glove, however, can reduce this risk significantly. Some consumers have also reported problems with their power switches frying as a direct result of the heat from the iron, leaving the iron unusable.
Malfunctions after a period of a few months: There are a few consumer reports that their CHI stopped functioning between four and twelve months after purchase. Issues such as one or both plates not heating are the most common complaints. Also, cord flaws such as fraying or "shorts" were reported a couple of years ago which CHI later informed consumers was a defect in their product's cord. Keep in mind that there are a number of fake CHI products on the market, so some of these negative user reviews are likely caused by users purchasing fake units.
The Process of Heat Training Natural Hair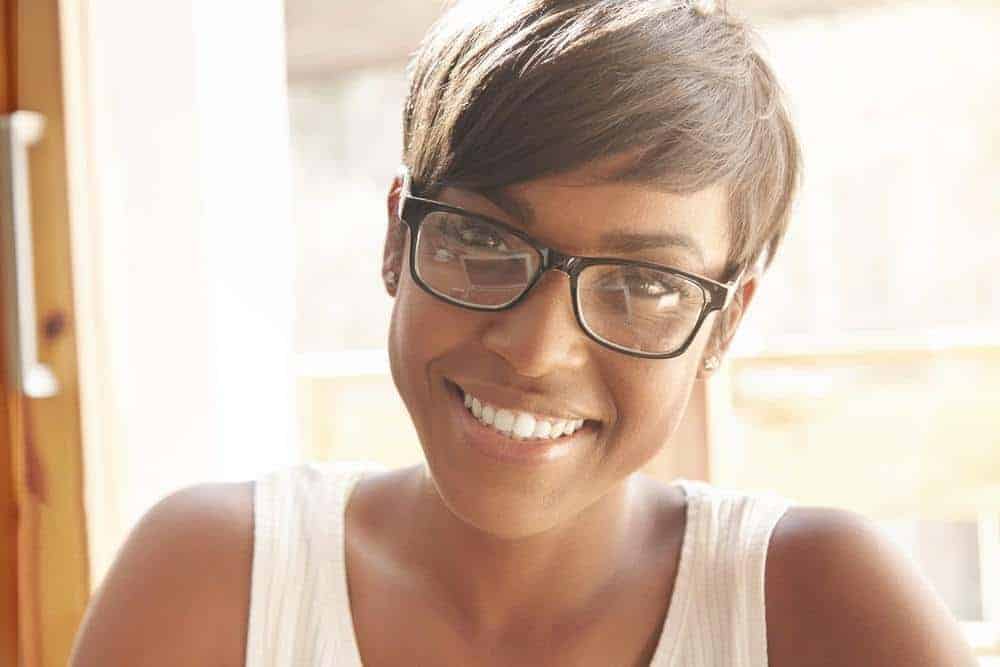 There are several YouTube videos where women recommend heat training their natural hair. This practice will eventually lead to hair damage, right?
Well, these women often have very thick, long hair that doesn't appear to be damaged to the naked eye. This is because we often think of damaged hair as thin and brittle hair with lots of split ends and breakage.
This begs the question, "Can hair be heat trained without damaging the hair?"
Unfortunately, heat training your hair will cause it to go through a physical and chemical change in order to become straighter.
This is very similar to the damage caused by color treatments and commercial hair bleach. Despite the fact that the person's hair may look fabulous, it's still possible that's sustaining damage.
The reason that some people are able to repeatedly "heat train" their hair with no apparent side effects, is that some hair types can tolerate more damage before succumbing to visible effects of heat damage.
The important thing to remember is that everyone's hair is different and has different tolerances.
Can anything be done to mitigate the harshness of heat training for sensitive hair?
Trust your hair!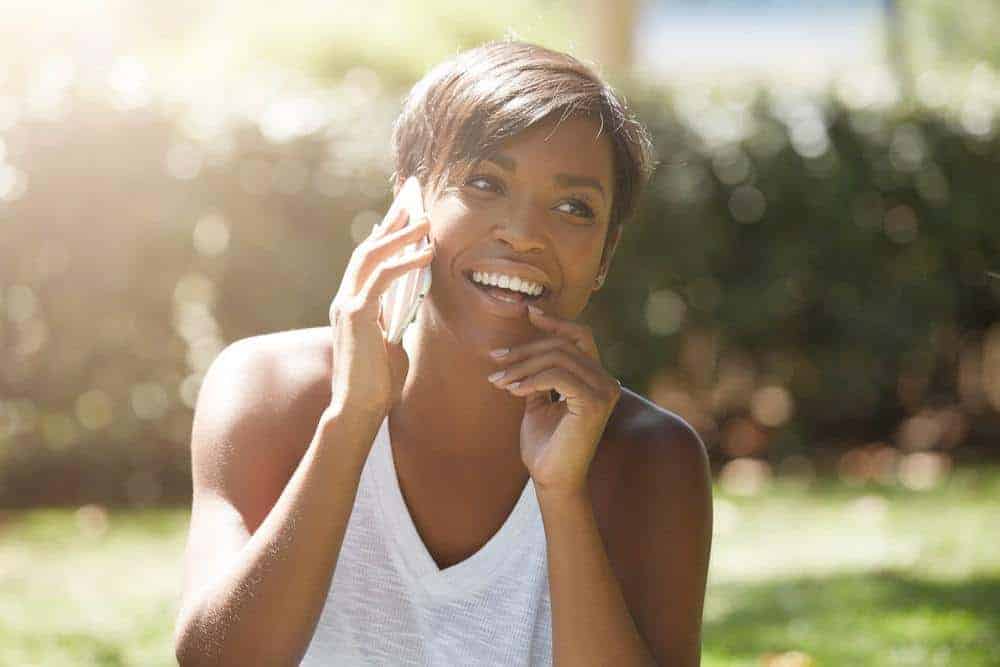 If you have attempted to heat train your hair and discovered that your hair has a particular aversion to heat, don't push it.
It is not likely that your hair has changed.
If you are still unsure and would like to try again, test the regimen on hair that has naturally shed from your scalp. This is effectively a do-it-yourself heat training test for natural hair.
Start with lower temperatures and see if you can create a flat ironing regimen that minimizes stress on the hair.
For example, you could heat train your shed hair once per week over the course of a month and see if your hair reacts differently than before.
It's important to understand and appreciate the uniqueness and tolerances of your hair.
For most women, it's uncommon for their hair to behave exactly like someone's hair on YouTube. You'll have to learn what works and what doesn't work for your hair.
While it's totally your decision, you don't recommend following a heat training regimen unless you truly understand and are willing to accept the associated risk of heat damage.
We've also noticed that many naturals straighten their hair for length checks or before a seasonal trim.
Can these periodic hair straightening episodes cause hair damage?
Yes, of course.
Although, if the heat is kept low, less than or equal to 150°C, the damage should be minimized. It's possible that you'll only lose moisture, damage to the cuticle layer is always possible when using heat.
For example, heat styling your hair while it's wet can cause hair bubbles to form. Our advice is to use caution when using heat styling tools.
Do Hair Straighteners Really Cause Hair Damage?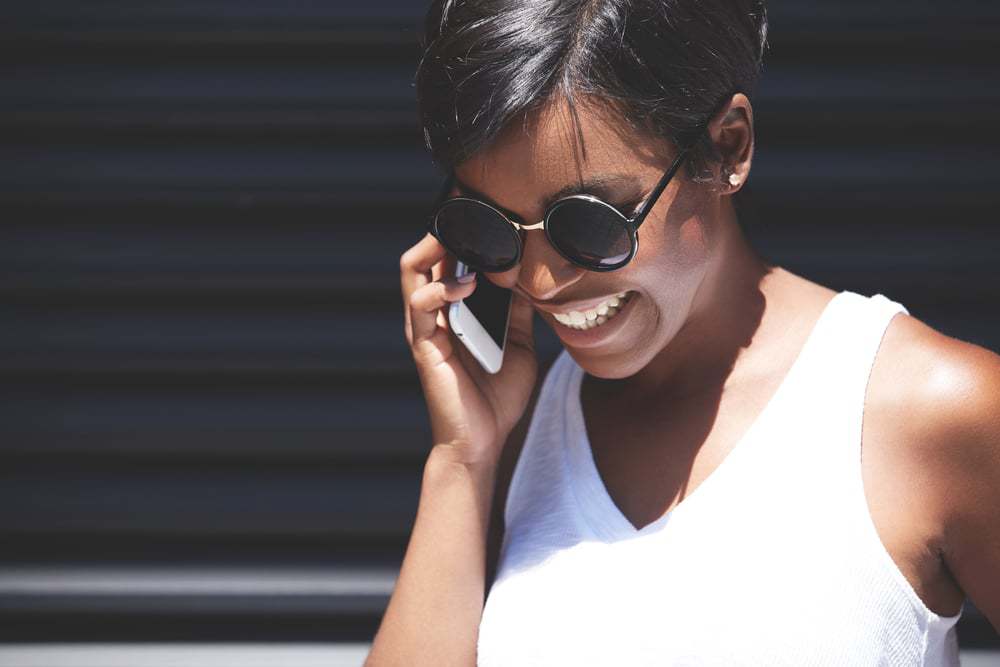 Yes, although to help you understand this better, it is important to recognize that many things can damage your hair, even some things that are required to promote healthy hair.
For example, using a comb or a brush to detangle your hair can cause damage. Even if you're gentle, it's possible to damage your hair strands leading to breakage.
Does Heat Damage Cause Irreparable Damage?
Some people believe that using a hair straightener even once can cause irreparable damage, which is unlikely, but technically possible especially at high heat settings.
However, the excessive use of flat irons, particularly at higher heat settings, can cause significant hair damage. However, moderate use at reasonable temperatures is usually fine.
How Can I Prevent Heat Damage?
This is a popular question, so we've written a complete guide on how to flat iron natural hair without causing heat damage.
Although, for your convenience, here's the summary of that article:
You can't completely eliminate the possibility of heat damage, however, you can minimize the possibility of heat damage with these tips:
Wait until your hair is dry, before using a flat iron. "Bubble hair" occurs when moisture and heat form bubbles within the hair shaft. This can cause serious damage to your hair and should be avoided.
When using a flat iron, always use a heat protection product. The silicone within the heat protectant will help to reduce the possibility of heat damage by increasing heat tolerance.
If you have very curly hair (e.g., type 4 hair), don't force a bone straight appearance if it requires multiple passes from the flat iron. Each additional time that you pass the flat iron through your hair, you're increasing your chances of causing permanent heat damage.
Is Heat "Ever" Good for Your Hair?
Yes, there are instances when you want to use heat on your hair. One example is using low heat from a hair dryer to improve the penetration of coconut oil (source). Although, when using heat, the worst possible outcome is usually hair loss (i.e., alopecia).
Often when ladies experience significant heat damage, the preferred option is to big chop and "effectively" restart your natural hair journey.
Best Flat Irons for Black Hair?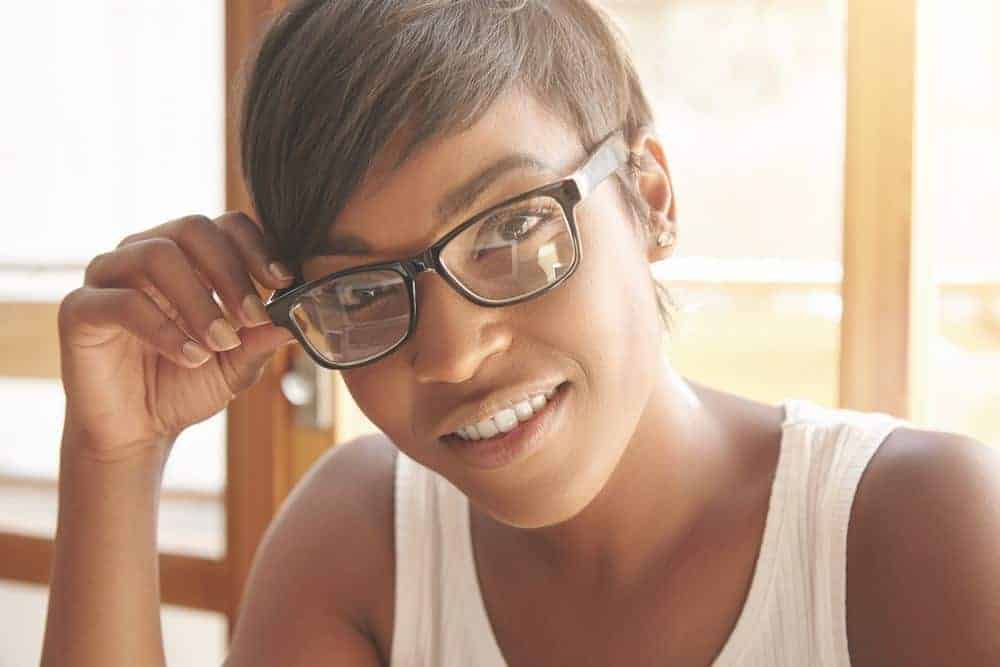 So, what is the best flat iron for black hair? The flat irons included in this comparison guide only begin to scratch the surface. There are literally dozens of brands and manufacturers creating flat irons, hair dryers, hair straightening brushes, and other hair straightening devices.
There is no way that we'd ever be able to list every product available on the market.
Whether you're looking for the best cheap flat iron or, regardless of cost, you simply want the top flat iron for natural hair, then our comparison table should help you make the right decision for your needs.
It's always important to remember that there are many advantages and disadvantages of hair straightening. Ultimately heat damage is a very real possibility even if you're using one of the best flat irons with countless safety features.
Heat damage isn't repairable, so this is easily the primary disadvantage of hair straightening. We recommend using a heat protectant and relatively low heat settings.
The Best of the Rest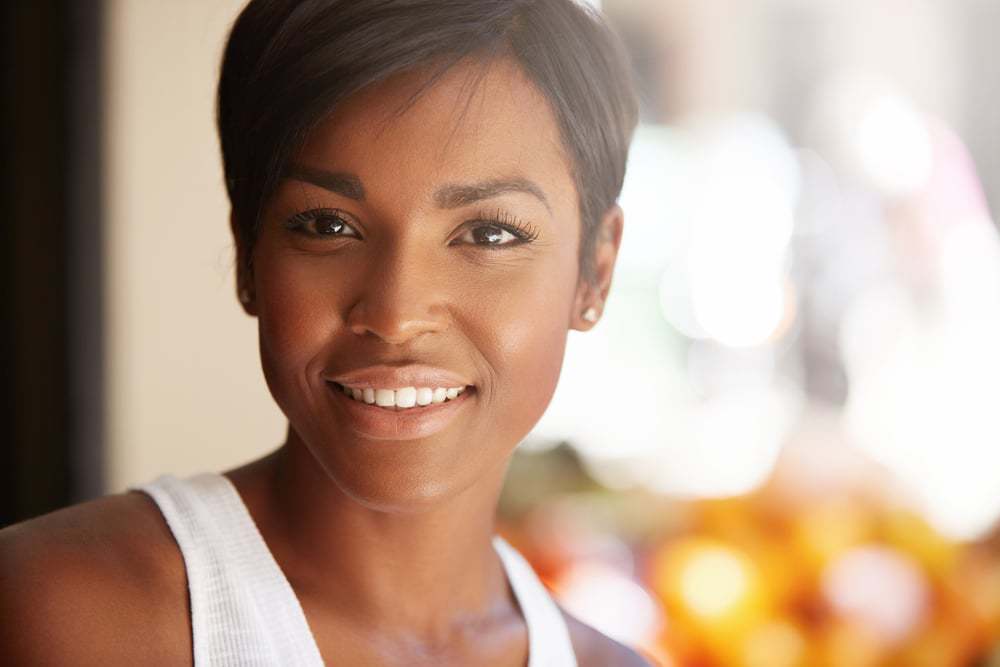 The Nano Titanium by BaBylissPRO is a wet-to-dry ultra thin straightening iron. It has 1.5-inch titanium plates and is often considered the perfect wet/dry hair straightener. If you're tired of blow drying your hair initially and then straightening it, you might consider the Nano Titanium by BaByliss Pro.
We think that the wet/dry feature is a huge plus! However, we don't recommend this flat iron because our preferred flat ironing method doesn't require a wet/dry feature and we think there are better overall units available. So we have decided not to link to this product.
Several top rated flat irons have titanium plates, as the technology has become very common in newer models. However, the best titanium flat iron might be the Izutech KTX450, a titanium, digital hair straightener with 1.25-inch plates.
The best straightener for thick, coarse hair might be the BIO IONIC Onepass straightening iron, which is also one of the leading flat irons available. The BIO IONIC Onepass straightening iron utilizes 1.5-inch silicon covered plates and includes features commonly found in the finest, top-rated units.
Finally, the top ceramic hair straightener for waves and curls is the CHI Pro G2 that we reviewed earlier.
The CHI Pro G2 has good heat controls, it's lightweight and relatively low-cost, this little device certainly gets our approval for one of the most impressive ceramic straighteners.
How Much Does a Flat Iron Cost?
This is very important! The prices included below were found during the holiday season, late in 2018.
Prices of these styling tools change frequently, so use this information as a directionally correct estimate of what you should reasonably expect to spend when purchasing a quality flat iron.
KIPOZI Professional Flat Iron – $37 (Street Price)
Neuro Smooth Flat Iron – $143 (Street Price)
Remington Anti-Static Flat Iron -$18 (Street Price)
BioSilk Titanium Iron – $105 (Street Price)
As you can see, the prices vary substantially depending on the brand, features, warranty and (in some cases) the quality of the device.
The Most Straightener Popular Brands
Most of the best flat irons in the world are made by John Paul Mitchell Systems, HSI Professional, Revlon, BabylissPRO, Remington, Conair, and CHI.
John Paul Mitchell Systems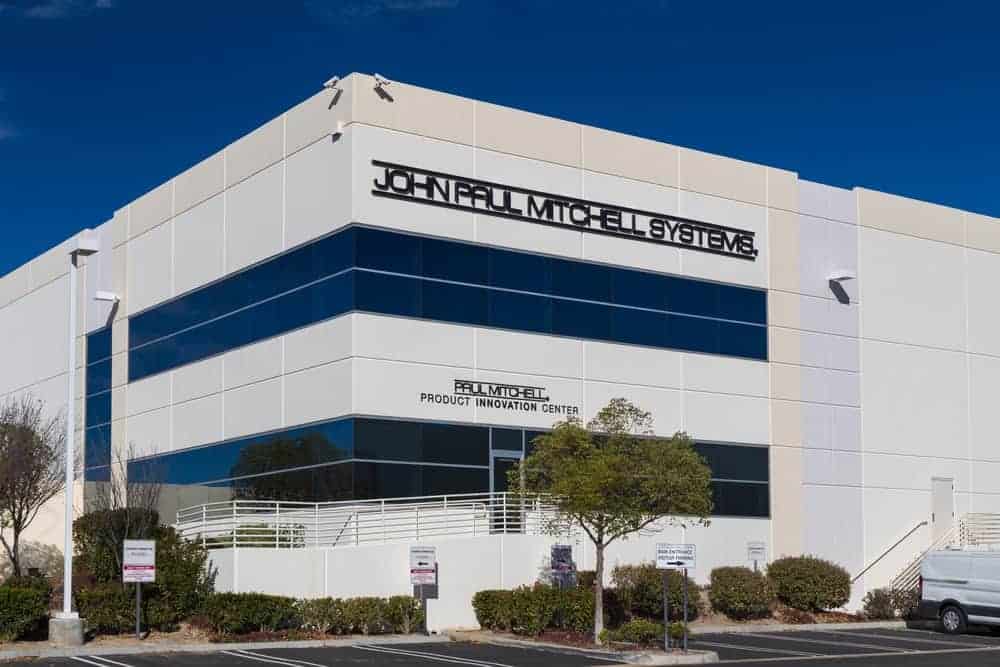 You can find Paul Mitchell flat irons in thousands of salons across the United States. They have budget priced units all the way to the high-end professional grade units.
These models offer a wide variety of features with the latest hair straightening technology. For example, ProTools Express Ion Smooth+, their best selling model, creates professional, salon-quality hairstyles.
HSI Professional
One of the most popular features of the HSI Professional is their ergonomic design. This gives the user more control and comfort during use.
HSI units come with dual voltage settings, adjustable temperature controls, and quick cool-down features for fast storage after use. Some models come with a travel pouch, heat-resistant glove, and argan oil.
Revlon by Charles and Joseph Revson
Revlon tends to offer affordable flat irons without all the bells and whistles of other brands. These are some of the best flat irons that often sell for less than $30.
Revlon flat irons are often fairly good models for those with budget constraints. Unless you're completely cash-constrained, we don't currently recommend any Revlon models.
BabylissPRO
With BabylissPRO, you get to choose from a variety of mid to high-end models. There appears to be a hair straightener for every hair type. There most model popular model is BaBylissPRO Nano Titanium.
Remington
Remington offers a wide variety of hair straighteners. Several models have digital controls, temperature lock settings, floating plates, and auto shut-off features.
They also have cordless dry and wet models. One of Remington's most popular irons is the Remington Pro S5500 Digital straightener.
Conair
The Conair brand is available at many retail outlets, offering a vast variety of wet and dry models.
The Infinity Pro by Conair, easily Conair's most popular, best selling flat iron, comes with tourmaline ceramic plates and 30 heat settings. Models are available in many sizes, colors, designs, and plate sizes.
Chi
The most popular feature of the Chi brand hair straighteners is the flash-quick heating feature, although we've noticed several mixed reviews lately on CHI straighteners.
The most popular CHI model is the CHI Original, although it's not currently recommended due to the number of women that we've seen complaining about the quality of this product.
Other Good Flat Iron Brands
Look online and you will find a vast assortment of different brands manufacturing flat irons that range from good to excellent. For low to mid-range budgets, consider KIPOZI, Revlon, Andis, GVP, PYT, Cortex, Herstyler, and Croc models.
On the high-end, consider Rusk, Amika, Jose Eber, Royale, and Brocato. The FHI brand is popular with certain celebrities and offered in the mid to high-end price range.
Good hair day, every day (also known as GHD) offers a professional line of flat irons. The GHD flat iron is quite popular in the natural hair community. The Solia flat iron (usually the Solia SuperHot Professional) is also gaining popularity.
Selecting Good Flat Irons Using Independent Research
Consumer Reports, an independent, non-profit research agency, recently conducted a test of several flat irons on naturally curly hair.
They used human hair swatches and live study participants to make sure that all scenarios were covered.
The goal was to identify performance variances in the flat irons and ultimately identify the best flat irons on the market.
The marketing claims that flat iron manufacturers make to differentiate themselves didn't hold true during the independent research study.
Factors like wattage, temperature settings, and flat irons with various technologies like nano silver, ionic, and tourmaline plates didn't perform better than flat irons without those features according to Consumer Reports.
Actually, there are some concerns with the increasing proliferation of nanosilver in the American economy.
Environmental Health Perspectives (EHP) posted an article titled Nano Silver: Weighing the Risks and Benefits that I suggest you read prior to purchasing a product with nano silver technology.
It's best to understand the facts and then make an informed decision about your purchase.
Finally, Consumer Reports also found that a flat iron with a higher retail price and a popular brand name doesn't necessarily mean that you're purchasing one of the best flat irons.
Although, you probably already knew that price and brand don't always have a direct correlation to quality.