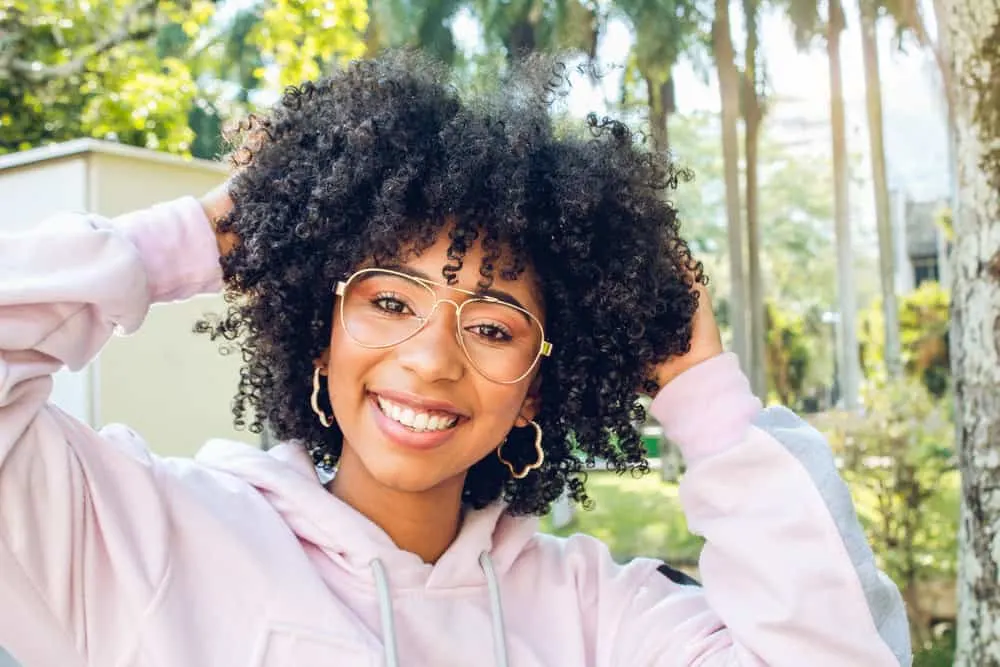 Contrary to popular belief, as a black girl, you've got a ton of hairstyle options to choose from. And it's because your mane can be molded, twisted, braided, and transformed into virtually any style you can think of.
Due to the vast number of available styling options, it can be incredibly difficult to choose the right style for you. But don't worry; we can help with that. Keep on reading to discover 10 black girl curly hairstyles.
DIY Black Girl Curly Hairstyles: Learn to Style Curly Hair Step-by-Step
This section includes wash-n-go styles, curly bangs, sexy loose curls, twist-outs, and many more curly styles. Regardless if you have short curly hair or long hair, there are styles for every occasion for ladies with black curly hair.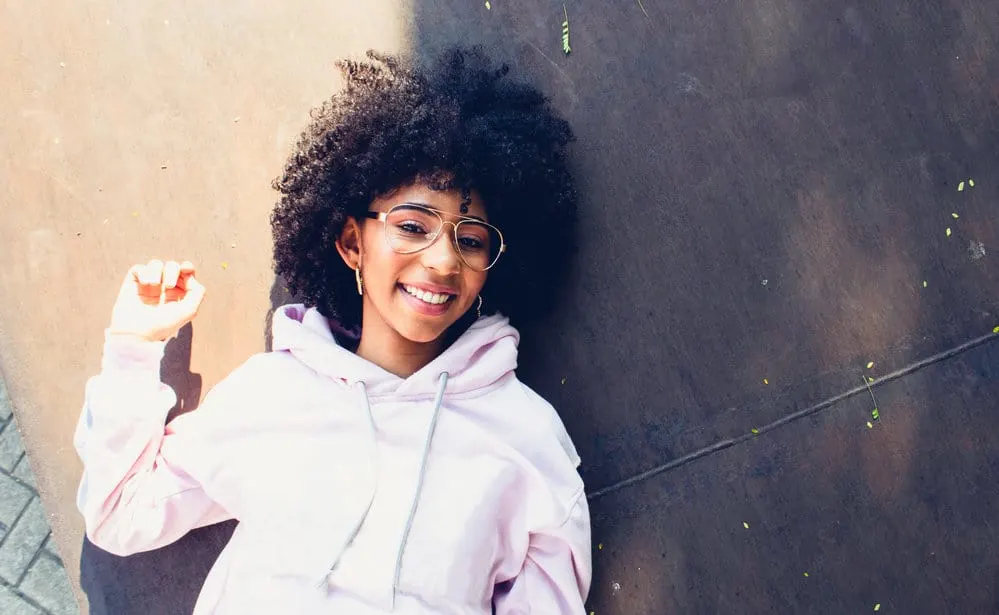 1. Wash n' Go
A wash n' go is a quick and easy way to style natural black hair. It involves washing your hair with shampoo and conditioner, then applying styling products and letting your hair air dry (or blow drying if you want).
MY TYPE 4 NATURAL HAIR WASH N GO ROUTINE... how to achieve the most defined wash n go ever!!
The result is voluminous, defined curls that are perfect for everyday wear, formal occasions, and everything in between.
Here are the steps to follow for a beautiful wash n' go:
Wash your hair with shampoo and conditioner. Detangle while the conditioner is in your hair.
Apply a leave-in conditioner to your hair in sections, coating every strand.
Detangle your hair with a wide-tooth comb, detangling brush, or your fingers.
Apply styling products, such as curl cream, gel, or mousse, to your hair.
(Optional) Plop your hair in a t-shirt or microfiber towel for 10-15 minutes.
Air dry your hair or diffuse it with a blow dryer.
Style your hair as desired.
Wash n' go styles can save you time on styling your hair on subsequent mornings – just add water and a little product as needed and fingerstyle.
Want to see for yourself how to do a wash n' go? Check out this YouTube video.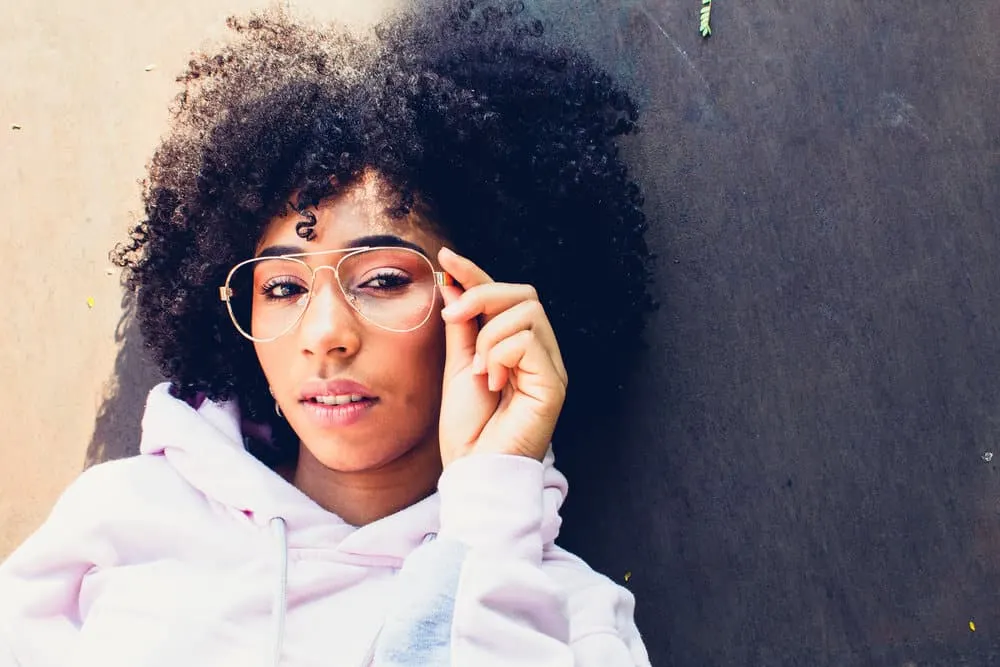 2. Regal Afro
The regal afro is a majestic hairstyle that has been popular for decades. It is characterized by voluminous, natural curls that are big and bold, making a statement wherever you go.
The Ultimate AFRO Tutorial | Quick & Easy for Beginners
The style exudes confidence and elegance, which is why it has caught on with many black women who want to showcase their most natural beauty.
To achieve the regal afro look, wash your hair with a sulfate-free shampoo and conditioner to keep it hydrated. Use a leave-in conditioner to soften your hair and make it easier to work with.
Next, section your hair into small sections and apply curling cream or gel evenly throughout each section, ensuring all strands are coated from root to tip. Then either allow your hair to air dry or diffuse it.
To finish things off, use a pick to fluff out your hair and achieve an afro texture.
Who should try this style? Anyone who has textured hair. And it doesn't matter if your hair is short, long, or somewhere in the middle.
All afros are beautiful so long as the hair is healthy. Want to see how one black beauty gets her afro on stretched hair? Watch this video tutorial.
3. Big Curly Ponytail
Are you looking for a style that makes you look put together without a lot of effort? The curly ponytail may be the style for you. It's a go-to choice for black girls who want to add some flair to their hair without the fuss.
The PERFECT #CurlyPonytail ft. Outre Amy
One of the best things about the curly ponytail style is that anyone with curly or wavy hair can wear it, and can be enhanced with extensions for added luxuriousness.
What's more, you can dress it up or down based on the occasion with accessories like headbands, bobby pins, and more.
To get the style, you'll begin by applying a gel or mousse of your choice to your hairline. Then, use a boar bristle brush to direct your hair toward where you want your ponytail to sit.
Once you've done that, secure the ponytail with a long ribbon, a ponytail holder, or ouchless elastic. If you want more volume, don't wrap the ponytail holder around your hair multiple times – just once.
It'll allow your hair to expand for more volume. Wrap your hairline in a silk or satin scarf and wait for 10 minutes. Then, take the scarf off and go!
Ready to try the look out for yourself? Don't do it without watching this informative tutorial. It'll make the styling process a lot easier and ensure you get the results you want.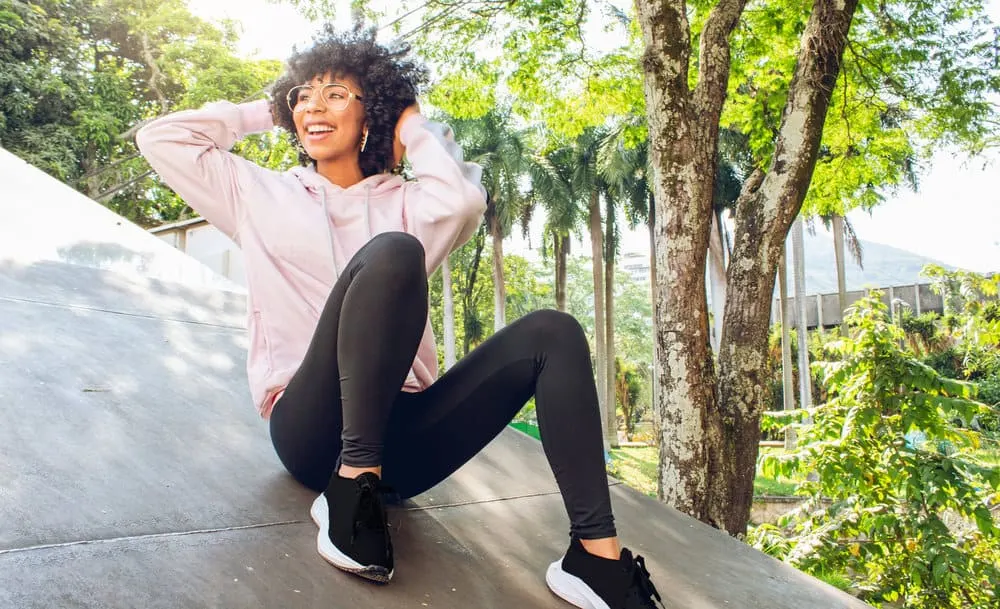 4. Curly Puff with Headband
Few styles are as fun and adorable as the puff with a headband. It's a style that most people have seen and yearned to try. The style features a high puff accessorized with a headband of your choice.
Low Puff w/ Headband Hairstyle #naturalhairstyles #curlyhairstyles
And the best part is that it's incredibly simple and easy for anyone at all to pull off.
To do a high puff with a headband, you'll start by laying down the hair around your hairline with gel or mousse. Then, begin to brush your hair toward the crown of your head (or elsewhere, depending on where you want your puff to sit).
Secure your puff with an oversized elastic or ribbon.
Finish things off by tying or slipping a headband around the front of your head. Dress up the look with a jeweled headband, or keep it casual with a patterned fabric headband.
Sometimes it's easier to learn things visually – if you'd like to see how the puff with headband comes to life, watch this video. You'd be surprised by just how easy it is to create.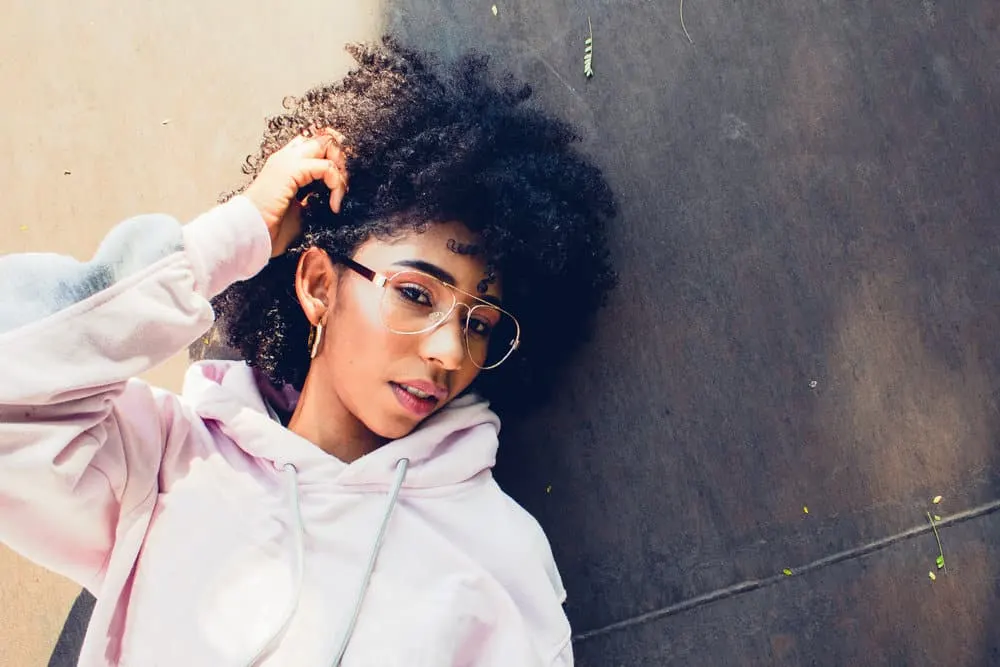 5. Twist-Out
Want to define your curls to the max? One of the most effective ways to do that is by doing a twist-out. A twist-out is a curl-defining style that involves setting your hair in two-strand twists.
THE PERFECT TWISTOUT TUTORIAL on Natural Hair| EASY & DETAILED | 2023
After the setting process, you'll be surprised and delighted at your defined texture. Twist-out curls usually look like stretched-out corkscrews but can look like Shirley temple curls if you use enough tension during the twisting process.
Literally, anyone with a few inches of hair can rock a twist out, and the look is incredibly versatile. Once your curls are nice and defined, you can style them however you desire. You have total creative freedom.
To achieve a twist-out on curly hair, you'll take a few defined steps:
Wash your hair. Twist-outs don't work well on dirty hair. After washing, condition and detangle to remove knots and tangles.
Apply a leave-in conditioner to all of your hair in sections. Apply a heat protectant as well if you plan on using heat to dry your hair later.
Grab a small to medium-sized section of hair and add mousse or gel to it. Smooth the product through. The larger the section, the looser your resulting curls will be.
Separate the section in half and cross one strand over the other repeatedly until you get to the ends of the hair.
Repeat the last two steps until all of your hair is twisted.
Wait for your hair to air dry or blow dry on low heat.
Coat your fingers in an oil of your choice and take the twists down one by one.
Fingerstyle and go!
If you've never done a twist out before, it can help a ton to see someone else do it. Watch this video to see a twist-out done step by step.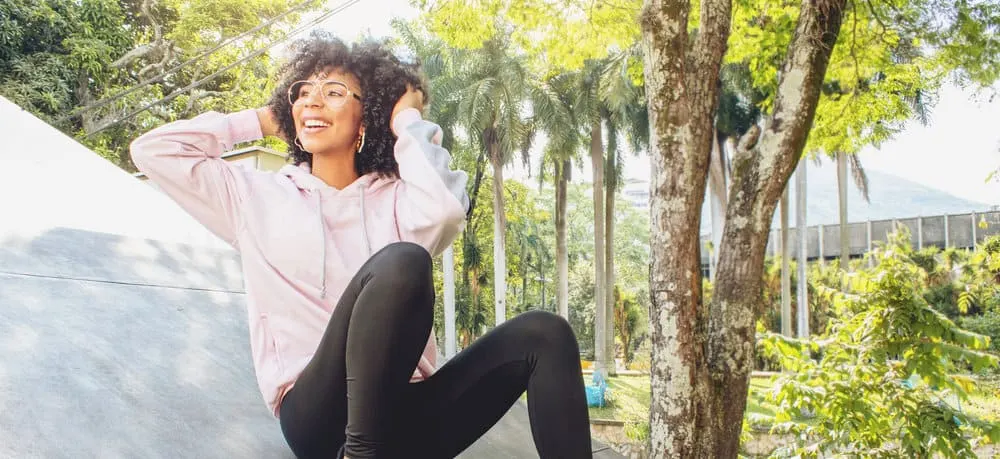 6. Braid-Out
Similar to a twist-out, a braid-out gives you ultra-defined curls that last for days. It requires you to three-strand braid your hair and then take it down when it's dry.
Voluminous Braid Out | The 8 braid Technique
The curls you get with a braid-out will have a more angular quality than those you'd get with a twist-out. Some people love the texture of a braid-out, and others prefer softer curls.
If you like the braid-out's crimpy curls, this could definitely be the style for you.
To do a braid out, you'll follow all of the steps above for the twist out with a single exception. Instead of twisting your hair, you'll three-strand-braid it.
If you're not well-versed in braiding, we urge you to do some research, watch some YouTube videos, and practice braiding until you feel comfortable. Then, you can try your hand at a braid-out.
Jumpstart your research with a YouTube video tutorial for braid-outs. It'll set you down the right path.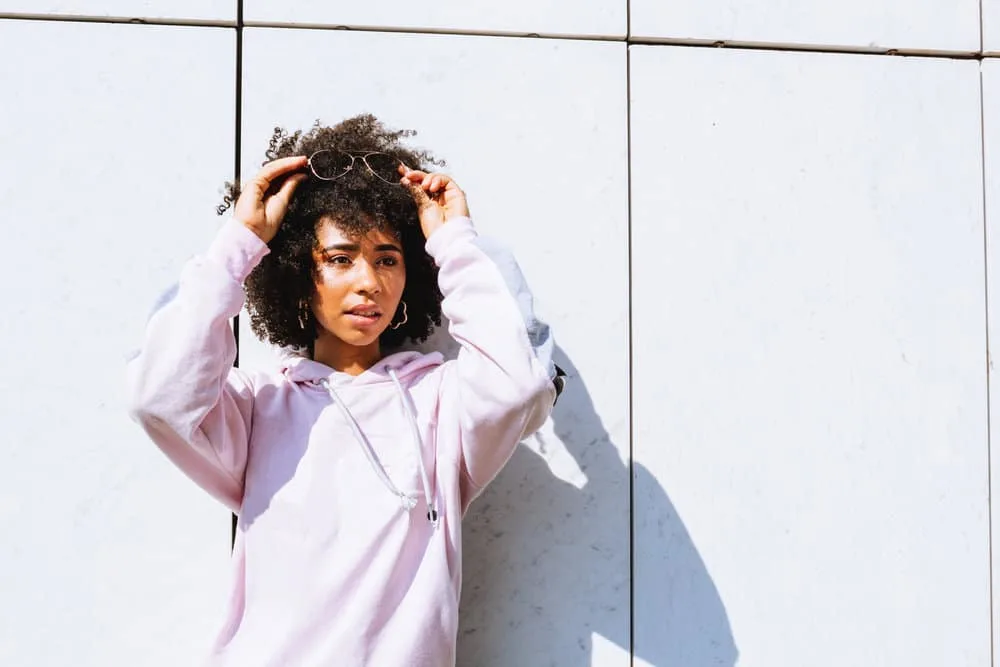 7. Half Up, Half Down
Sometimes, you don't have all day to get your hair looking right. On those days, you need a style that you can do in a minute or so. The half-up half-down look is all the rage and has been for a long while.
HOW TO: HALF UP HALF DOWN QUICKWEAVE WITHOUT LEAVE OUT
It features a ponytail at the crown of your head and hair hanging down in the back.
There's something romantic and playful about the half-up half-down look. So, it meshes well with any occasion where you want to look adorable or otherwise desirable.
But it can also be dressed down with the right clothing and accessories. Wear this style to a date, out with the girls, on everyday errands, or even to formal events. The possibilities are endless.
Half-up half-down styles are incredibly easy to execute.
You'll start by defining your curls however you'd like (you can also skip the defining part for a purposely disheveled look). Then, pull the top portion of your hair into a high ponytail and secure it with an elastic.
Allow the bottom portion of your hair to hang free. Fingerstyle as needed, and you're ready to go. Some of the best half-up, half-down styles have a little extra flair.
Take the look to the next level with accessories, tendrils, or even a cool headband. To see the look in action, you can watch this YouTube video.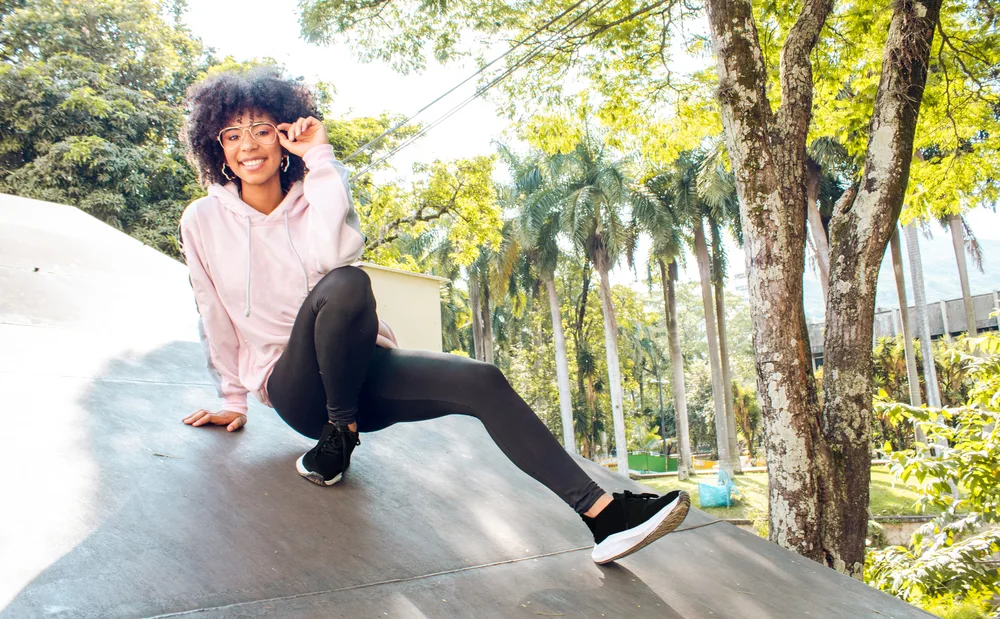 8. Messy Bun
The messy bun has been popular for a very long time, and it shows no sign of going out of style. The look features elements of both sleekness and frizz.
Along your hairline and nape of your neck, your hair will be sleek and laid, but the bun will contrast that with lots of volume and intentional frizz.
Quick Messy Bun Tutorial on Natural Hair
If your hair is prone to frizz (like curly hair tends to be), then you will love the fact that the style plays into the nature of your hair.
Could this style be right for you? It depends on your personal style and what you're looking for. If you like casual hairstyles, this one is a really good choice.
It is the quintessential casual hairstyle for working out, picking up the kids from school, or going out with your friends.
But just like many of the other hairstyles on this list, you can boost the formal factor of this style with some dainty earrings or a formal fit. Just don't expect to make a messy bun work at a wedding or graduation – it won't be that formal.
To get a messy bun, you'll first work on the sleekness around the perimeter of your head. You'll do that by slathering your hair in gel or mousse and then brushing your hair back with a boar bristle brush. Secure all of your hair into a ponytail.
Then, wrap the hanging hair around the base of the ponytail to make a bun.
At this point, it's time to make the style messy – pull up small sections of the bun to make it look more irregular. Do this all over until you're satisfied with the level of messiness you've achieved. You're all done.
As you can see, it's really easy to get a messy bun on your hair. But to get some insider techniques and tips, it'd be helpful to watch this YouTube tutorial. You'd be surprised by the knowledge you'll gather.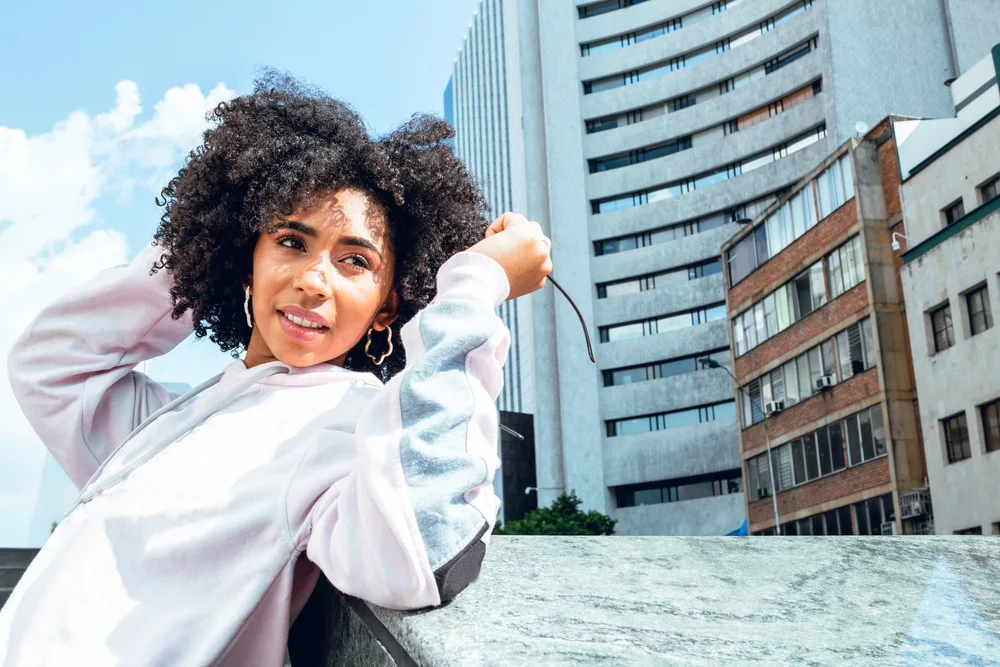 9. Halo Braid
If you want to look soft and dainty, the halo braid is the ideal way to do it. It's a style that has a whimsical, angelic vibe, and depending on how large the braid is, it can also look like a crown.
Easy HALO BRAID On Short 4C Natural Hair Using Braiding Hair Tutorial | Hair how-to
The halo braid features one continuous braid that wraps around your entire head. It can be a bit challenging to execute on your natural hair, but once you get it down, you're good to go.
Halo braids are not the most casual style of all.
In fact, they are considered more formal than anything else. Rock this style to a wedding, graduation, or black tie event. The style puts your face on display in the best way while giving you a clean silhouette that makes you look well put together.
To do a halo braid on yourself, you can take two potential routes. The first is braiding your natural hair in a spiral all around your head.
To do that, it usually makes sense to stretch your hair to make it easier to braid in this fashion. You'll then cornrow your hair and use your fingers to fan out every segment of the braid to make it more apparent.
The other route is to use pre-braided extensions.
Pre-braided extensions can be pinned onto your natural hair along your hairline in the nape of your neck. All you'll have to do is gel your hair back and hide it underneath the extensions.
How To| Halo Braid On Natural Hair | No Extentions | OKae Kaela
To learn how to do a halo braid on your natural hair without extensions, watch this video. To see how to get a halo braid with extension hair, use this tutorial.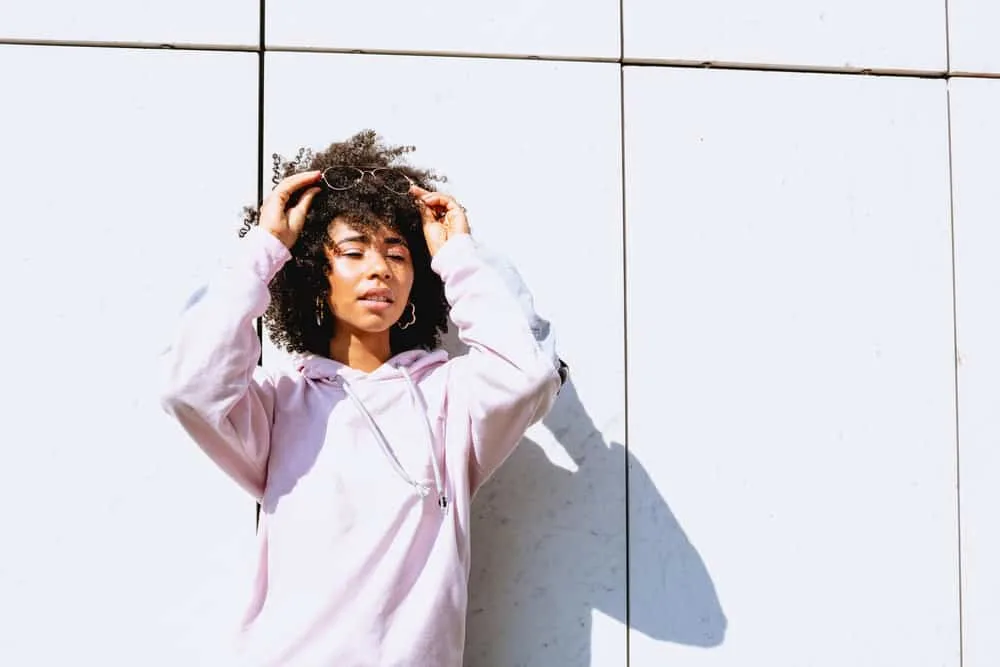 10. Curly Pixie Cut
For many black girls, longer hair is generally preferred, but that's not always the case. If you prefer short hair, for either practical or aesthetic reasons, the pixie cut could definitely be the best choice for you.
My New Favorite Short Haircut for Curly Hair | Curl Type 4a/4c
The pixie cut features very short hair all over, with the shortest hair in the back and along the sides of the head. Being that this style requires you to cut your hair to a very short length, we urge you to think long and hard about this before making your decision.
The main advantage of the pixie cut, aside from the fact that it looks chic and showcases your beautiful face, is its low-maintenance nature.
When you have a pixie cut, doing your hair in the morning becomes a few-second job versus a long, drawn-out process. The time you'll save on daily hair styling is extremely valuable and enables you to spend more time doing the things you like.
When it comes to getting your pixie cut, you have a couple of options. You can go to a salon in your area with professionals that are experienced in black haircuts, or you can do the cut yourself.
If you don't feel confident in your ability to cut your own hair, we recommend going to a salon. But if you know your way around some haircutting shears, you can definitely achieve it on your own.
Just ensure that the hair at the crown is longer than the rest of the hair. It also helps to cut your hair in the state that you'll be wearing the most. For example, if you'd like to wear your pixie cut in a defined state, cut your pixie while your hair is defined.
To see how to achieve a pixie cut on curly black hair, watch this tutorial on YouTube. It covers everything you need to know.
So there you have it, 10 of the top black hairstyles for curly hair. We hope you found all the information you were looking for, and then one of the styles on our list quickly becomes your go-to style. Good luck!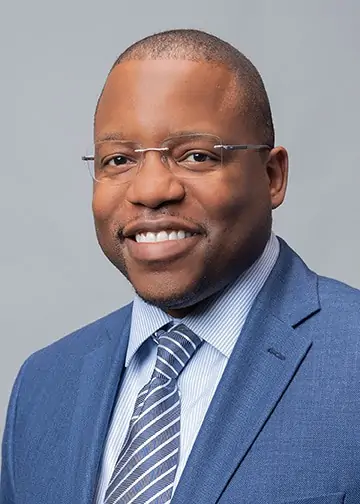 Kenneth Byrd holds a BS in Accounting and Management Information Systems and an MBA from the University of Alabama at Birmingham. With over 15 years of experience, Kenneth has been dedicated to hair care since 2008, when he co-founded Curl Centric® and Natural Hair Box alongside his wife. As a team, they promote healthy hair care practices through their comprehensive platform, Curl Centric. Curl Centric is a website operated by a husband and wife team that encourages healthy hair care. At Curl Centric, we aim to help our readers take control of their hair care journey and make good decisions about products, hairstyles, and maintenance techniques. We also have strict editorial integrity; here's an explanation of our editorial guidelines and how we make money.