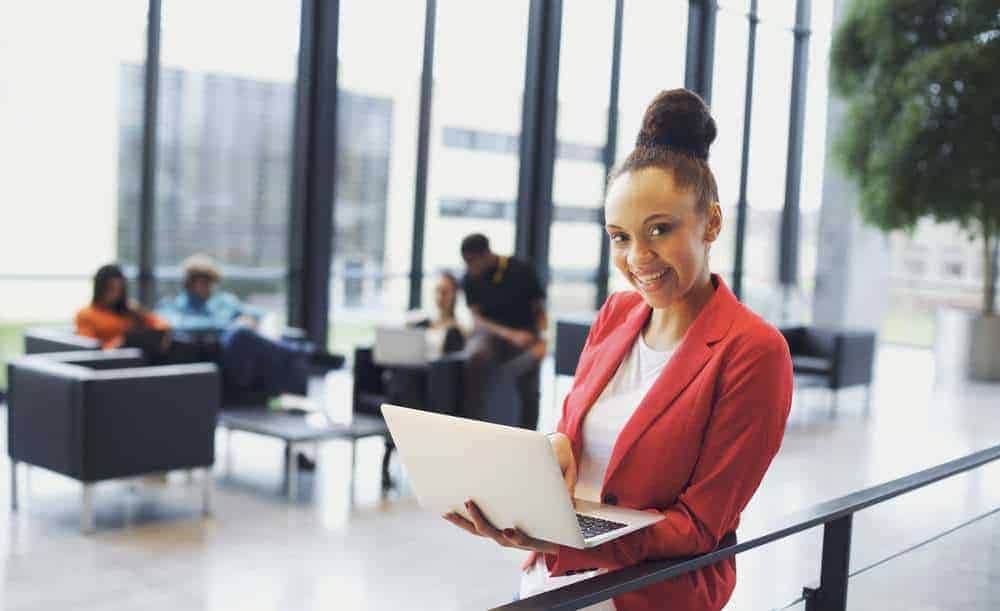 Do you wear protective styles to encourage length retention? Stay tuned, because today we're going to ask you to rewrite the rules around protective styling.
We believe that many ladies often limit the concept of protective styling to only wearing protective hairstyles, which we don't necessarily think is the best approach to natural hair care. Now, this isn't always true, so I'll explain.
The Goal of Wearing Protective Styles for Natural Hair
Life insurance is used to protect our families when we die. Sunscreen is used to protect our skin from the adverse effects of the sun. Alarms systems are used to protect our homes from potential burglaries.
Policemen carry firearms because they have a duty to protect society. This act of protecting things that are valuable to us is a common part of society.
The basic concept is to preserve "something valuable" from damage, injury or harm.
If one of your hair goals is to preserve your hair from damage, then you should incorporate protective styling into your natural hair regimen whenever possible.
Protective styling is a concept that reduces ongoing manipulation of your hair, encourages growth retention and protects the ends of your hair strands, reducing knots and tangles.
Now that you understand the concept of protective styling, it's important to understand a protective style shouldn't require much daily upkeep or constant manipulation.
Beautiful Braided Protective Style
This beautiful braided protective hairstyle basically involves parting your natural hair and twisting it towards the nape area of your neck.
The good thing about this sort of hairstyle is that it's cute, vibrant and youthful.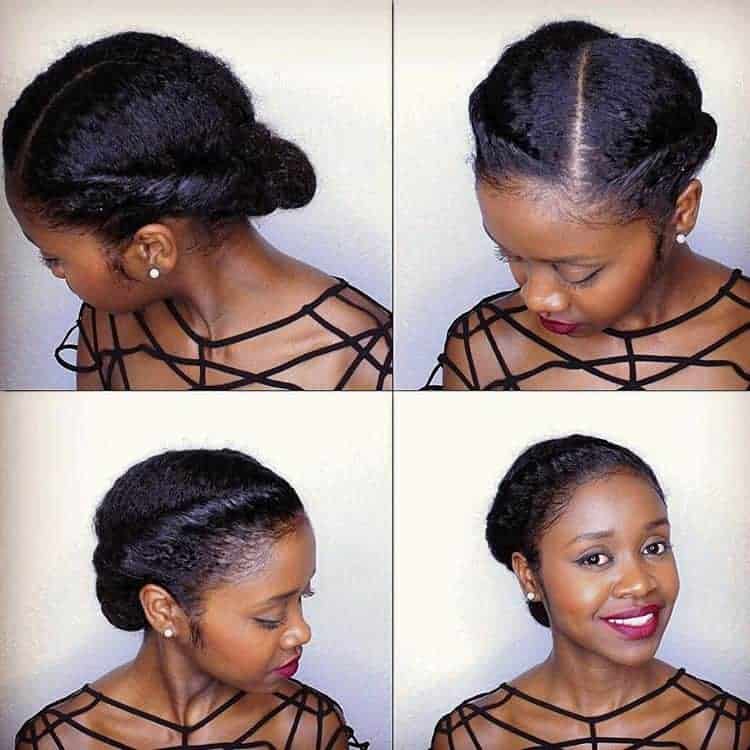 Image Credit: @Afroliciouswomen
Braided Crown with Low Bun in the Back
One of the most effective ways for you to give your basic low bun an edge is with a braid.
This braided crown style has the capability to immediately transform it from an informal look to a formal one.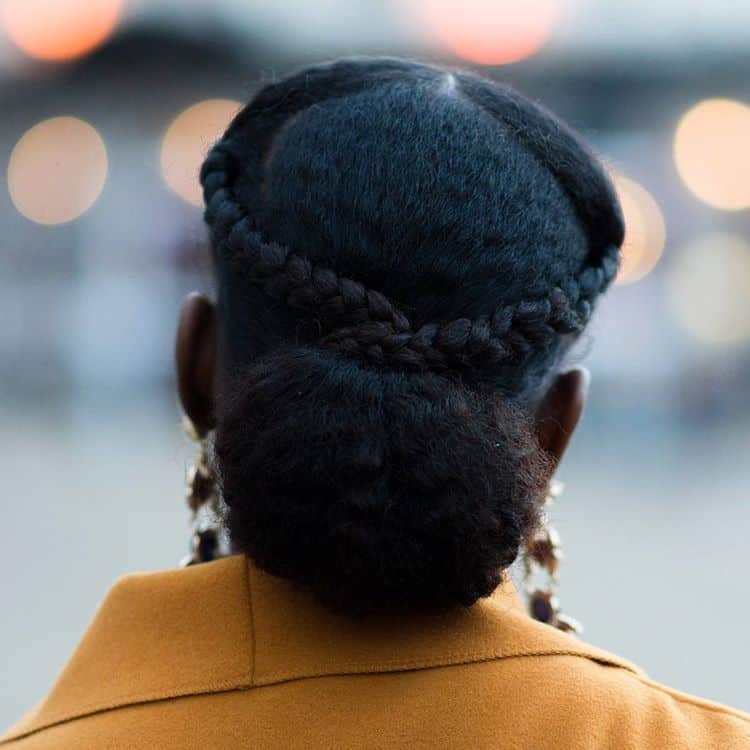 Image Credit: @sashabasha2
Chucky Flat Twist Protective Hairstyle Tutorial
Braided Twists
This is one of the most common protective styles when it comes to braided twists. This is because it often involves cornrows, but is much easier and faster to do.
If you would like a nice-looking hairstyle that can last for several weeks, this is definitely a good choice.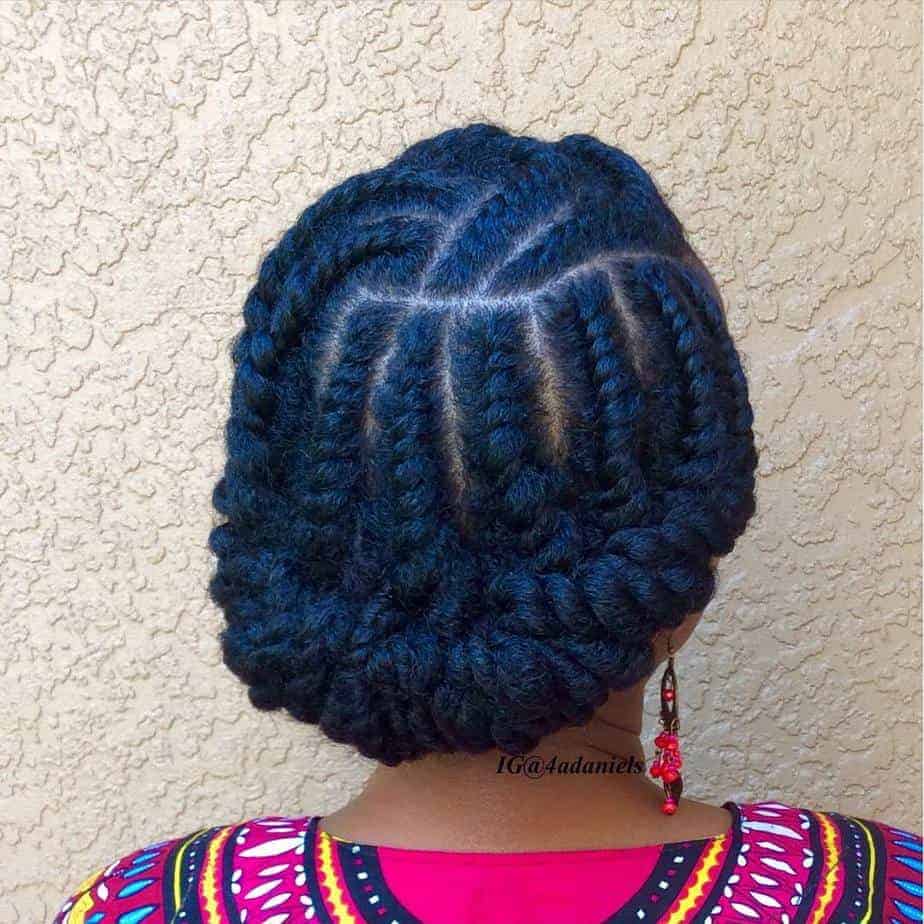 Image Credit: @4adaniels
Pineapple Updo
This is a gorgeous pineapple updo with the hair gathered towards the front of your head.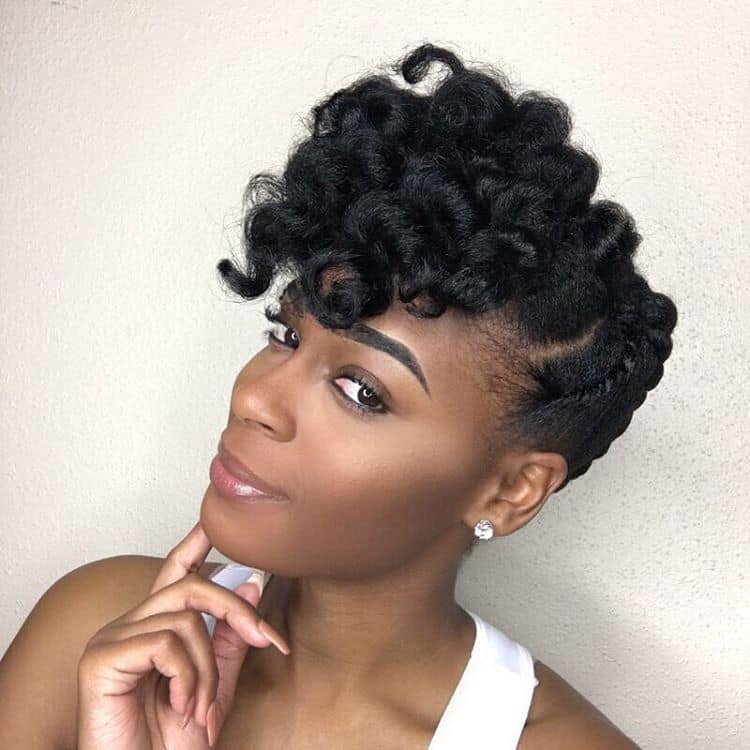 Image Credit: @jd_winters
Simple, Sweet Natural Style
This simple, sweet protective style works great on transitioning hair and relaxed hair.
It's also one of the easiest, beginner protective hairstyles for natural hair. Even though it's a relatively simple style, it has a very elegant appearance.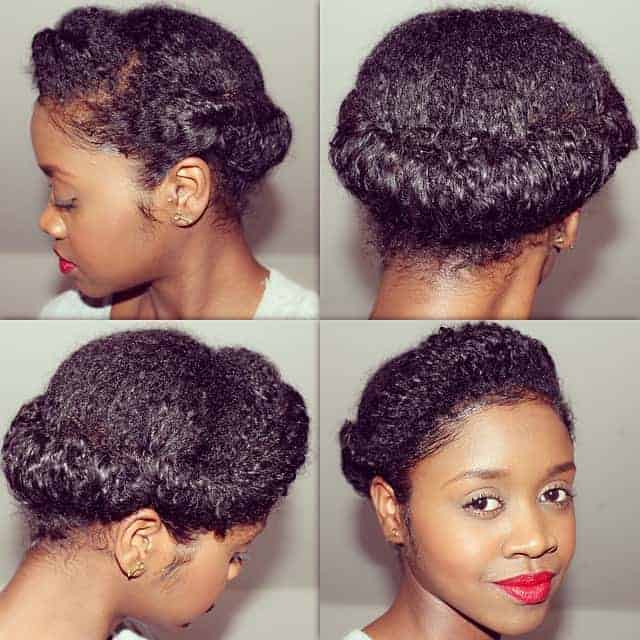 Image Credit: @flawlesshairstyle
High Natural Hair Bun
In some cases, a high bun is not viewed as a protective style.
However, any hairstyle that tucks the ends of your hair away, puts minimal stress on your hair edges and doesn't require constant manipulation can be viewed as protective.
This is often a great protective style for short hair.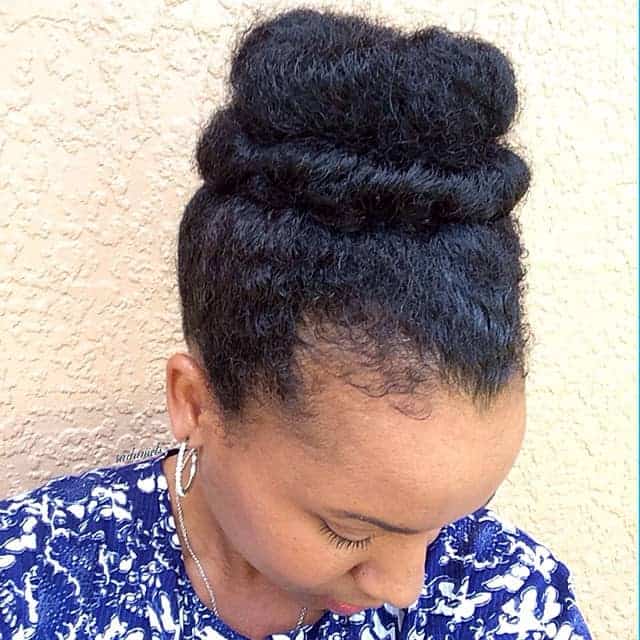 Image Credit: @4adaniels
Short, Natural Twist Updo
New naturals often think that protective styling significantly limits their hairstyle choices; however, there are plenty of beautiful protective styles. This style uses big twists to create a textured updo hairstyle.
Cute and Professional Protective Style
Protective styles are very popular nowadays, especially as more women embrace their natural hair. This is a simple updo with buns, but it's amazing. It's also perfect for a day at the office or school.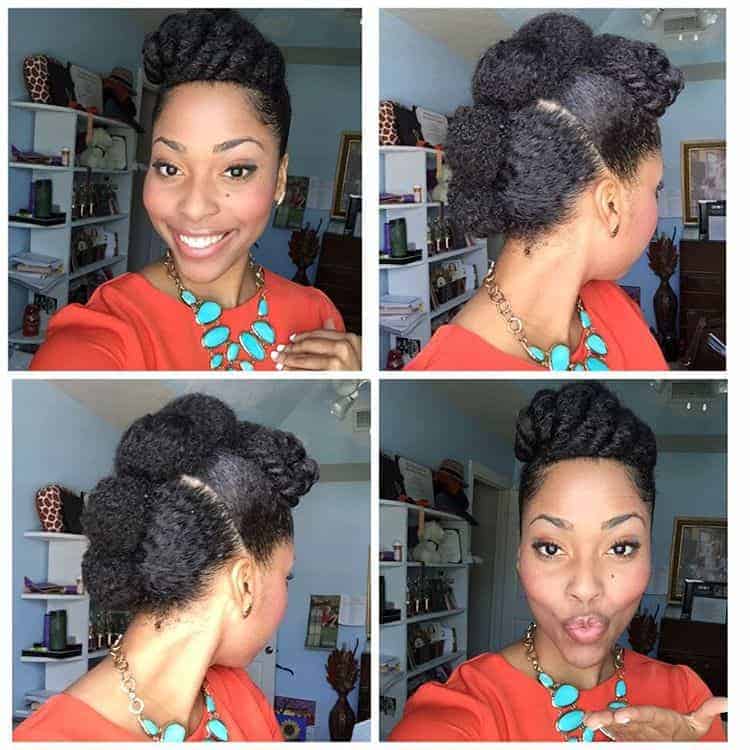 Image Credit: @ashleymoneet
Natural Protective Updo
Protecting short natural hair can be quite simple, but this updo works for a natural with longer hair. This style is cute, elegant and professional.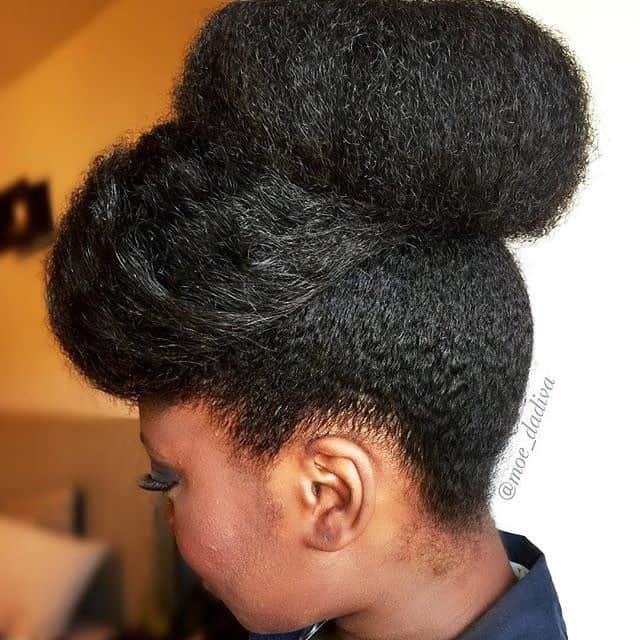 Image Credit: @koily2kurly
The Truth about Protective Styling
There is a lack of understanding within the natural hair community of exactly what protective styling really means. Let me explain why protective styling is so important.
Failing to incorporate protection into your natural hair regimen is one of the reasons that several women experience excessive hair breakage and fail to retain their desired hair length.
Furthermore, protective styling, which is an acceptable term within the natural hair community is admittedly limiting and leaves out a very important component.
Usually, when we refer to the concept of protective styling, we're speaking specifically about the various protective hairstyles that can keep your ends safe and tucked away – that is protected.
However, protective styling is only one component of your journey. You must focus on your entire natural hair regimen and look for ways to incorporate more protection across the board.
The term protective styling is often used in a limiting fashion. It should really refer to the process used to style your hair and not the actual style that you choose to wear.
The actual style that you decide to wear should be referred to as a protective hairstyle. It can be confusing when you think about it, but let me clarify why the distinction is so important.
Protective styling is really about increasing the number of good things that you do for your hair and decreasing the number of bad things that you do to your hair.
Let's look at an example of how you can incorporate more protection into your natural hair regimen.
If you fail to take your time and be gentle when combing your hair, it's relatively easy to stress your hair strands and cause unnecessary breakage.
To mitigate this potential cause of hair damage, you can incorporate more protective styling.
For example, use wide tooth combs, seamless bone combs, or incorporate finger combing into your regimen.
If you decide to incorporate finger combing as a protective measure, just be sure to remove any jewelry that you're wearing and make sure your fingernails are well trimmed.
Keep in mind that this is just one example of how you can mitigate potential hair damage when styling your hair by incorporating more protective styling into your natural hair regimen.