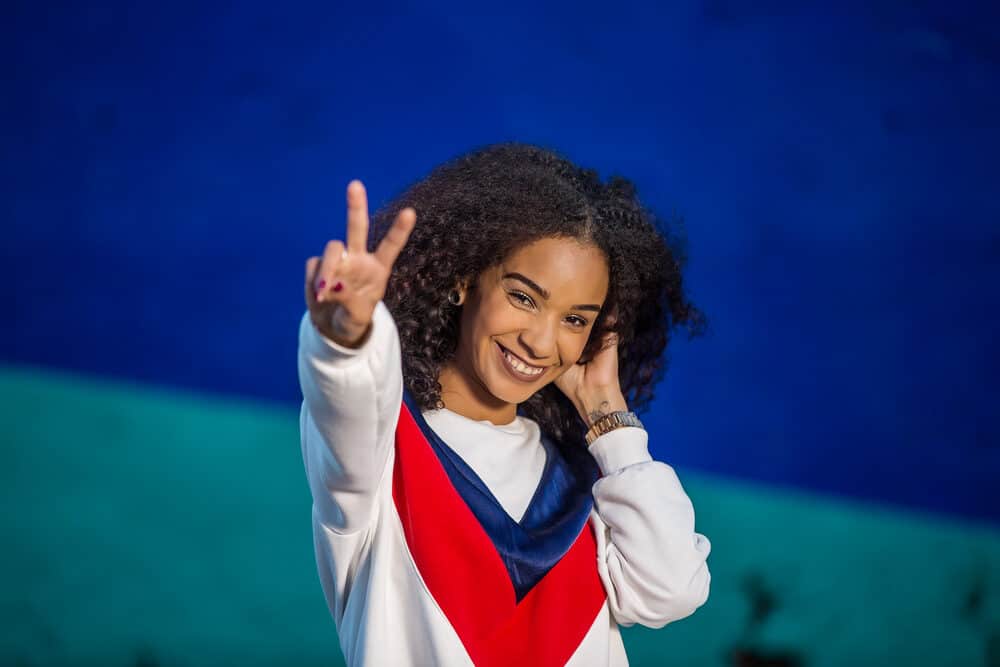 Are you looking for some natural-looking weave to up your hair game? If so, you're in the right place.
Unfortunately, it can be challenging to find the best weave to blend with natural hair depending on your hairstyle, texture, and more, and that's why we've compiled a list of the best options you'll find online. Let's get right into it!
1. Forawme Kinky Curly Human Hair Weave: Best Overall Weave for Blending Natural Hair
This Forawme weave is 100% virgin human hair in a super curly texture and a natural black color. It'll blend well with type 4 natural hair, giving you a seamless, natural look (i.e., same texture) that'll fool your friends and acquaintances.
Since this weave is made of human hair, you can expect it to look and behave like your natural hair. Its softness and smoothness also make it easy to maintain and style.
One thing you should always consider when buying a weave is whether it will tangle or shed.
This weave is machine wefted, meaning that the hair will be secured tightly to the weft and won't shed excessively. The manufacturer also promises that the hair won't tangle.
When it comes to versatility, you have many options with this hair. You can color it, straighten it, set it, bleach it, and more. Your styling options are limited only by your imagination.
Pros
You get three 100-gram bundles in this set.
It's quality 8A grade 100% human hair that pairs with the type 4 hair type.
The hair is unprocessed and in good condition.
No unpleasant smell.
Many hair length options are available.
Cons
The price is a bit steep.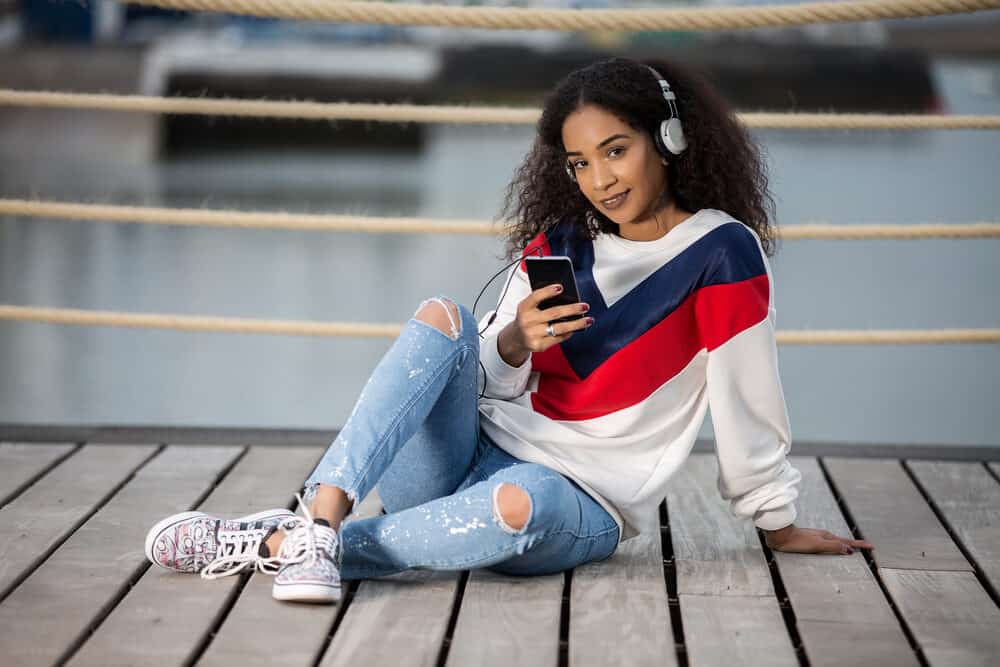 Luxnovolex Curly Hair Weave: Best for Loose Natural Curls
This human hair weave is another great option for you to consider. It's a set of four 50g bundles of 100% Brazilian human hair in a 10-inch length. It will blend perfectly with your curls if they are relatively loose and classified as type 3.
The hair is not only soft and smooth to the touch, but it is machine double wefted to reduce shedding, and the less shedding there is, the less tangling you'll experience.
Another plus that you'll experience with human hair weaves is that you can style it however you desire (bleach, color, straighten, curl, etc.).
Though the bundles are not thin, they are not extremely thick. This may seem like a disadvantage at first.
However, when you're trying to blend wefts with your own natural hair, you don't want them to look bulky at the root, especially if your curls are fine. Read this article to learn how to choose the best hair extensions for thin hair.
Pros
Realistic texture that's great for blending with natural hair.
Low to no shedding, which means the hair will last for years with proper care.
It is easy to manage and style since it doesn't tangle.
Soft and smooth appearance that looks natural.
Cons
According to reviews, there isn't enough hair for a full head, and the curls may loosen after the hair is bleached.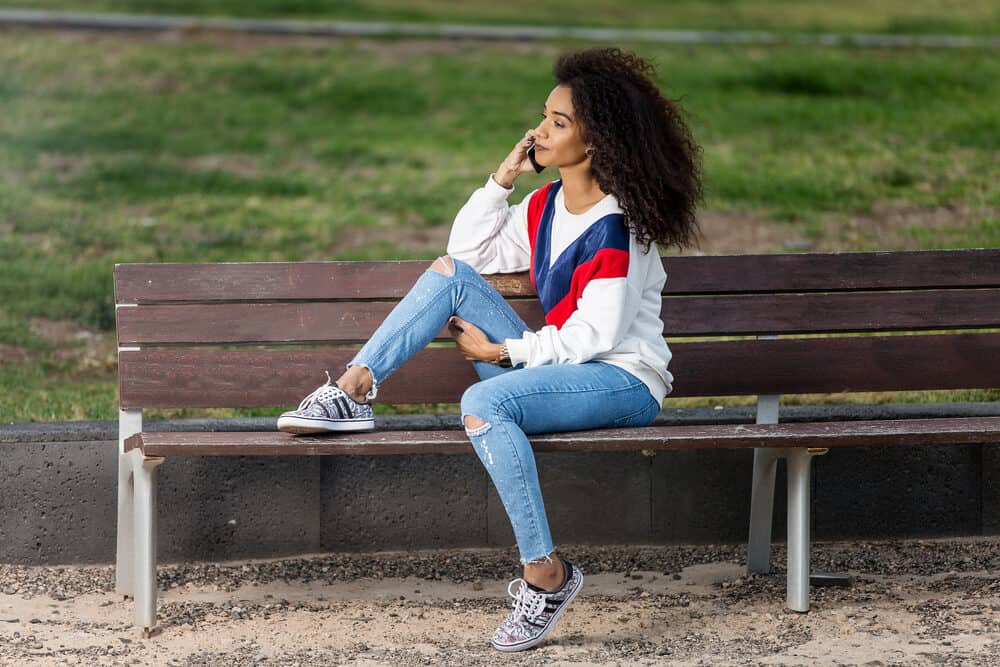 Meiyou 9A Kinky Straight Hair Bundles: Best Weave to Blend Natural Hair Blow-out Hair Styles
This weave is made entirely from 100% Virgin Remy human hair, which originates from young girls and has not been damaged or weakened by processing. Therefore, you can rest assured that the hair is of superior quality.
The softness of the hair bundles makes them ideal for blending with your natural hair. Once you blow your hair out, it'll blend naturally with the weave. You can also do twist-outs and braid-outs with this hair.
Being that this is Remy hair, all the cuticles run in the same direction. This reduces tangles and matting and makes the hair easy to manage.
The manufacturer promises that you can expect silky, shiny hair that'll last for years to come. To get a full look, you may need 3 to 4 bundles of this hair.
While you can style this hair however you want, you should limit potentially damaging bleach sessions, color processes, and heat styling. Once weave is damaged, it's near impossible to repair.
Pros
The hair is attached securely to a double weft to limit shedding.
The hair stands up well to moderate manipulation and chemical processing.
It comes from a manufacturer that has more than a decade of industry experience.
You can straighten this hair every now and again without fear of ruining the hair.
Cons
Some reviewers complain that the hair is not thick enough and sheds more than they expected.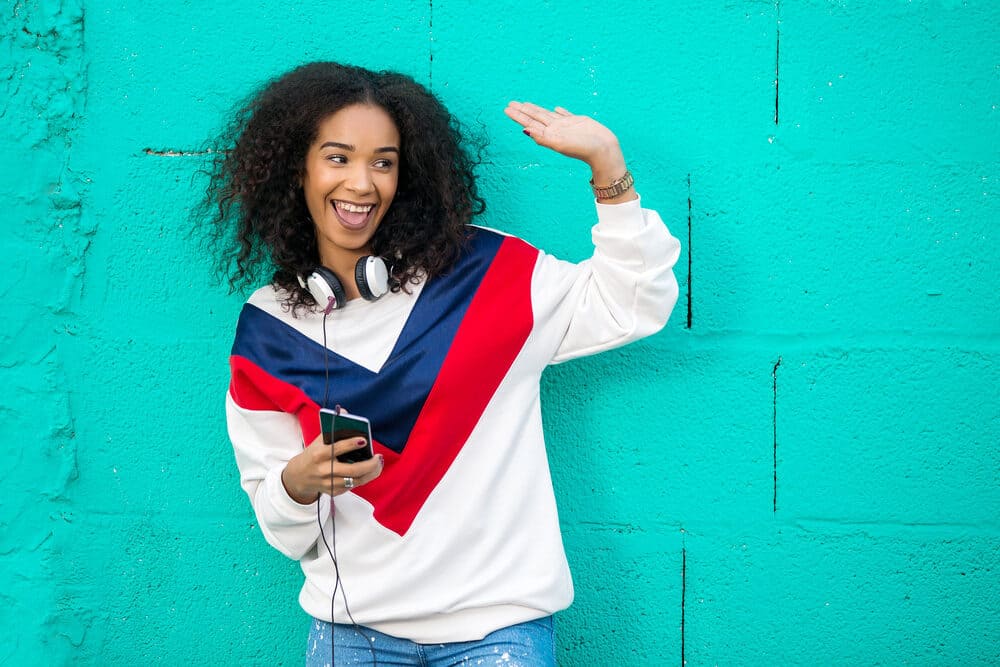 Tongda Afro Kinky Curly Clip-in Human Hair Extensions: Best for Super Kinky Tighly Curly Hair
This 8-inch afro-kinky curly weave is one of the best choices on the market today for blending with extremely kinky hair. Each set weighs 70 grams and is made entirely of Brazilian human hair.
Each set has seven pieces, and you'll need two to three sets to cover your entire head. Combs should be avoided on this hair since they can easily damage the curls. Alternatively, you may run your fingers through the hair.
The hair also comes in a 12-inch length.
Pros
Cons
Dyeing and bleaching do not work well with this hair. According to the manufacturer's description, it is not recommended to color this weave as it may damage the quality of the hair.
Some customers state that one set of this hair is not enough for an entire head.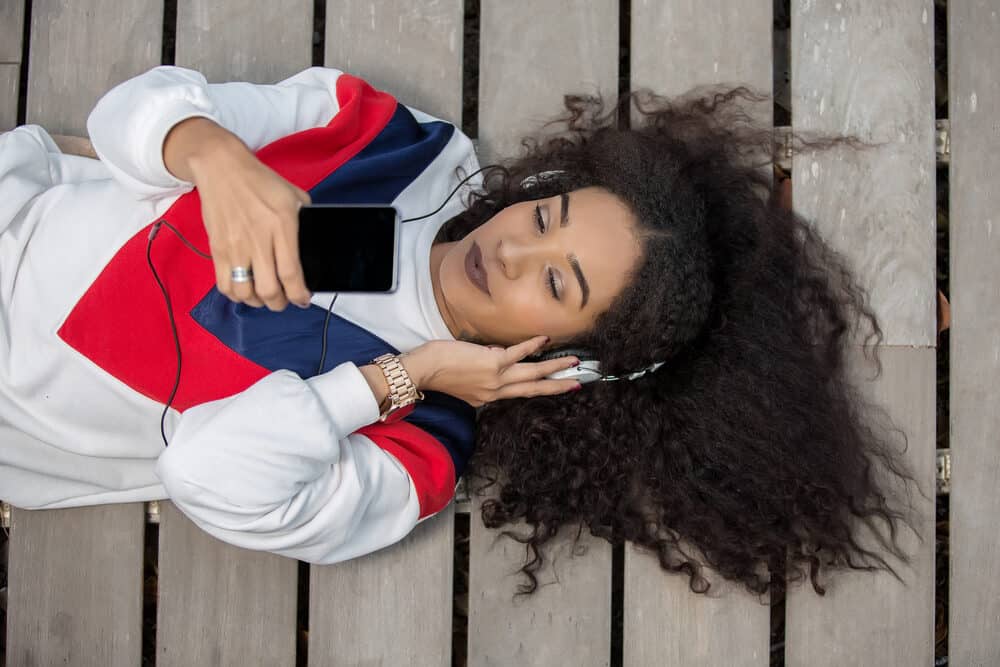 MercyDesignedMe Virgin Brazilian Kinky Curly Hair Bundles: Best Human Hair for Coily Curls
This weave is made entirely of 100% Brazilian human hair that has not been chemically treated. It has a coily texture that'll match your hair perfectly if your coils are the size of drinking straws. The hair is soft and easy to blend with your natural hair.
It has a natural dark brown hue and a net weight of 95-100 grams per bundle. In addition, it has a secure double weave and comes in several lengths, from 12 inches to 20 inches.
Pros
Excellent texture. This weave features the highest quality weave hair, virgin texture hair that is unprocessed and can be styled and colored just like your real hair.
It's simple to maintain. The hair is soft, full, and has healthy ends free of split ends and damage.
Cons
Regular moisturizing is required. Because of the curly nature of this hair, you must keep it moisturized for it to mix in with your real hair and look beautiful.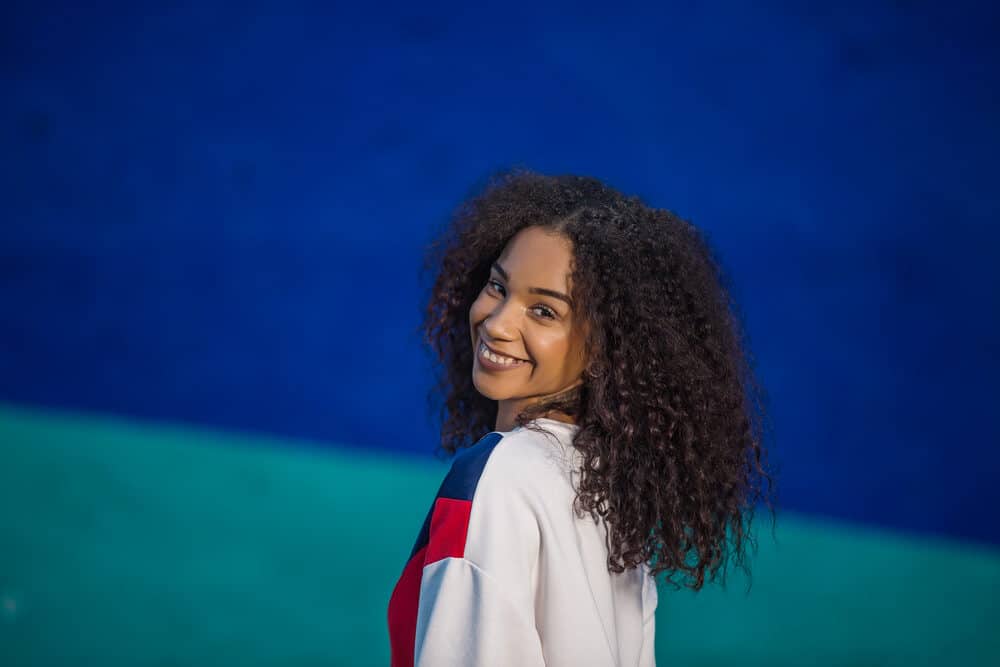 The Best Weave To Blend With Natural Hair Depends on Several Factors
The hair texture you choose is the most significant aspect in determining how well your hair blends with your weave.
So, choose a texture that most closely matches your own natural hair. Straight virgin hair extensions are the most difficult to blend with textured hair, while curly, coily, and kinky straight ones are the easiest.
Another important aspect to keep in mind is that getting the exact color match is essential. Make an effort to select a color that's close to your natural hair color.
We hope that this guide is helpful to you in selecting your next weave.