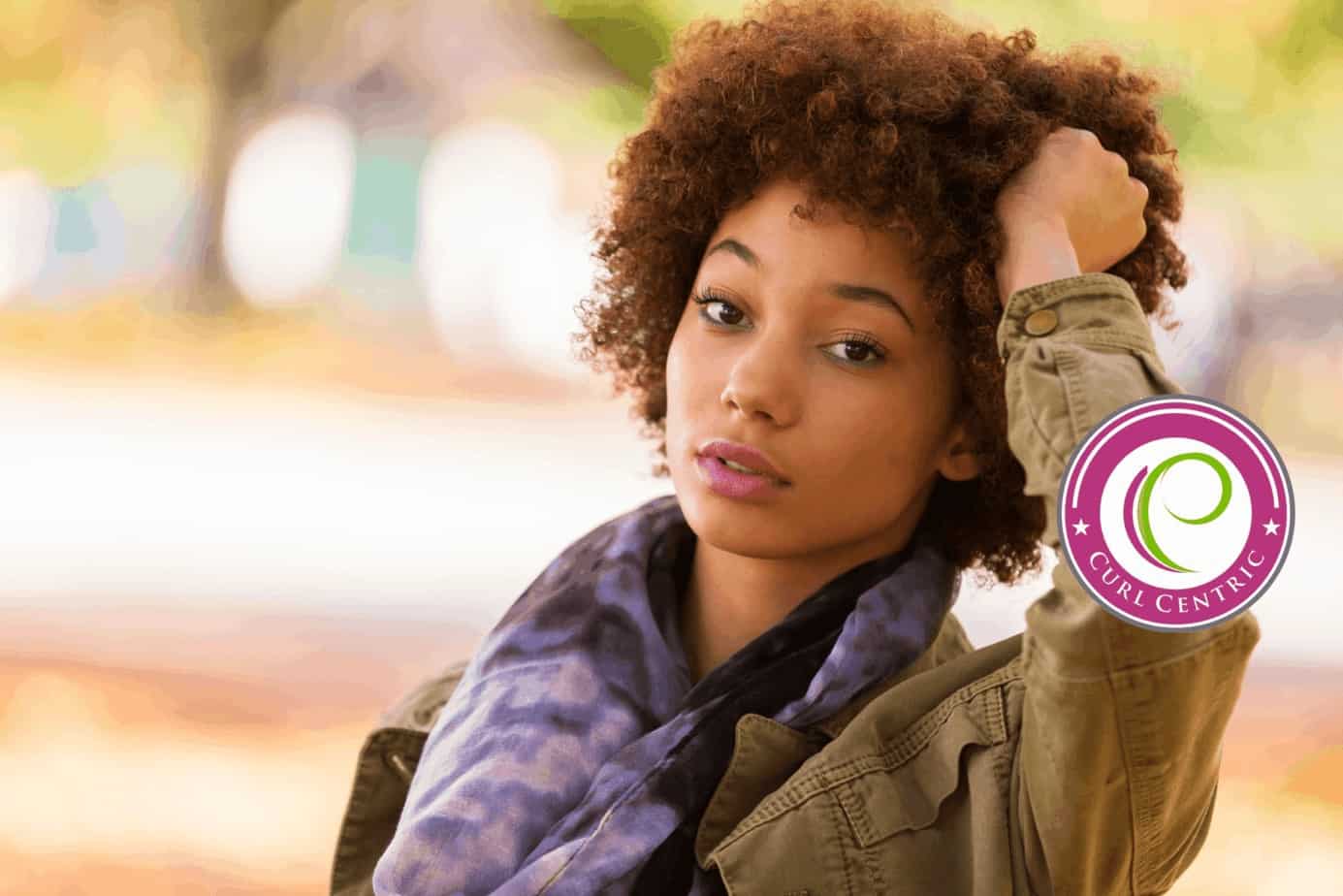 Curl Centric is a curly hair blog owned and operated by a husband and wife team, Kenneth and Kira Byrd, to teach you proven hair care techniques for naturally curly hair.
If you want to grow long healthy natural hair, you're in the right place.
If you're looking for natural hair recipes, natural hairstyles, or if you're a new curly girl looking to create a hair regimen, you're also in the right place.
Even if you're a newbie considering going natural or an experienced hair care veteran looking for new hair products, we've got you covered.
The Truth About Natural Hair
You must learn how to care for your hair individually because no two heads of hair are exactly alike.
Once you learn the basics of natural hair care and build a solid foundation for your natural hair journey, it's easier to create a natural hair regimen that works for your hair, which includes selecting the best hair products for your hair.
What do we recommend for natural hair care?
We utilize a proprietary natural hair blueprint that simplifies many complex natural hair topics into simple, actionable steps that can help you improve your natural hair journey.
Sound interesting?
There is enough stress in life without having to worry about your hair. So we want to help you make your natural hair journey an enjoyable experience.
You can look forward to learning about and experimenting with different natural hairstyles for everyday wear because it's an opportunity to add some fun to life, and the fun of creating your look will give you something to look forward to on a daily basis.
You don't need to do it alone.
All of the information on Curl Centric is available for free. You can choose to stay silent and treat Curl Centric as a natural hair resource, or participate in discussions and help other members of the community with their natural hair journey.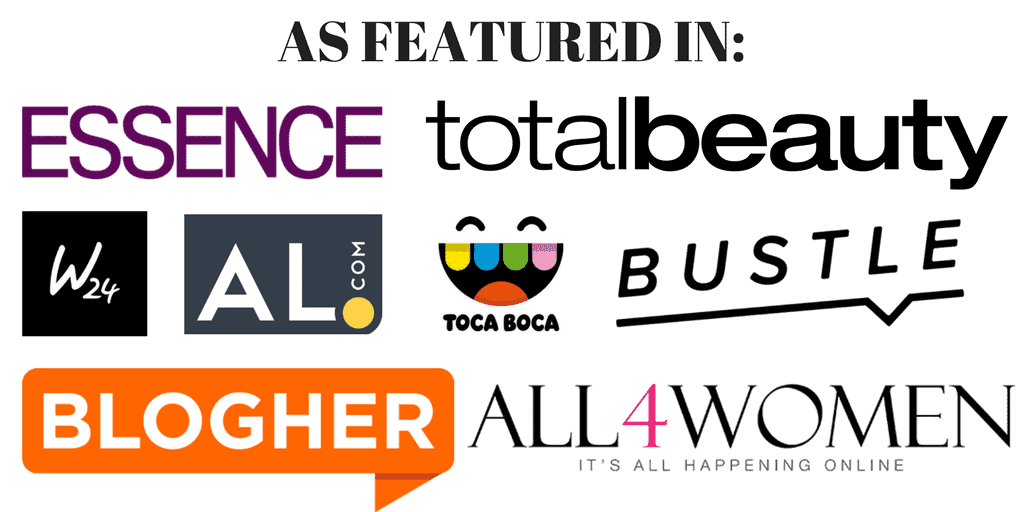 Who are we?
Curl Centric is a website operated by a husband and wife team that encourages healthy hair care. Our goal is to offer the natural hair community the total package of natural hair resources.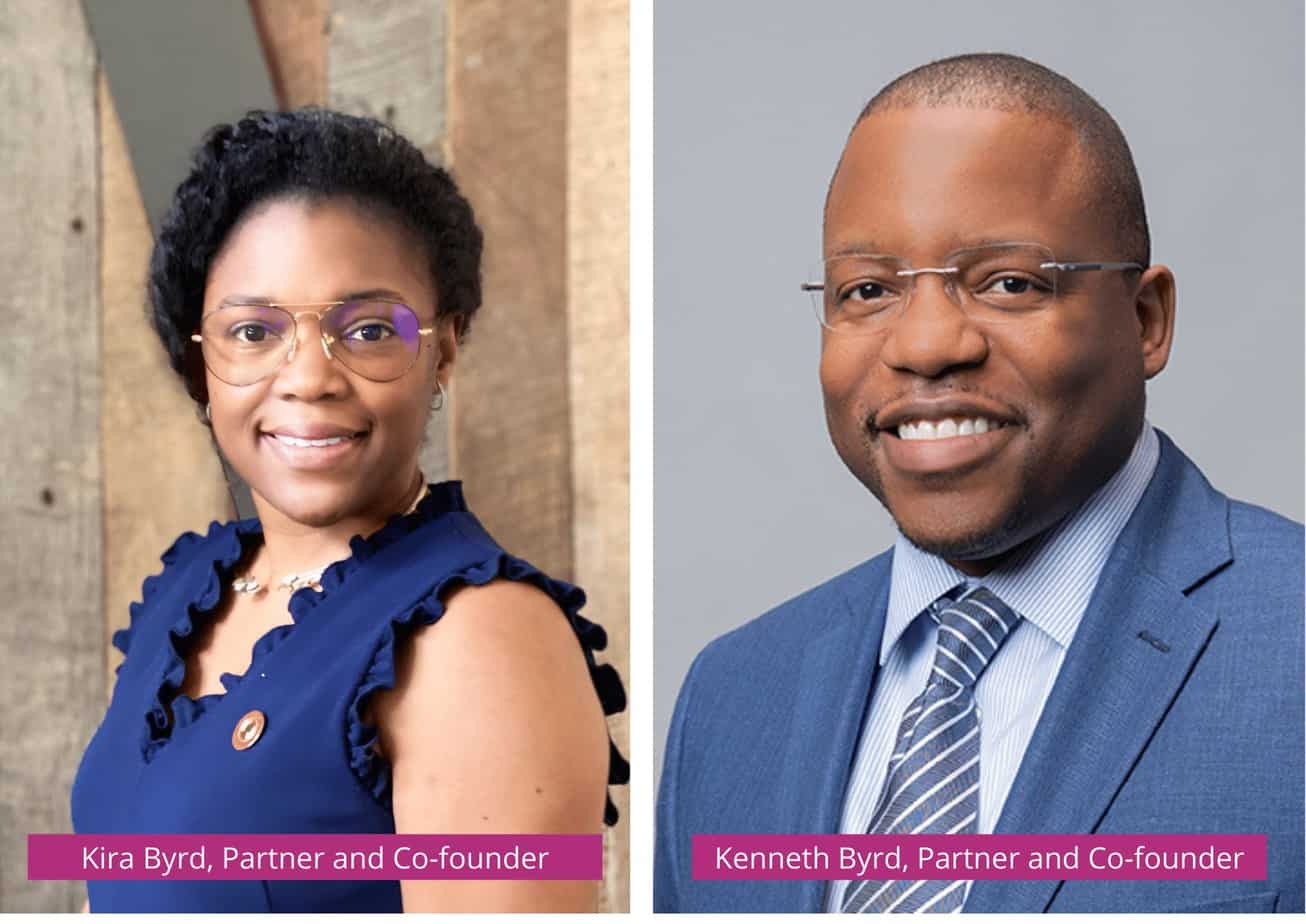 We will bridge the natural hair information gap by providing a service to the community – researching those topics that people have struggled to find answers to and providing the community with the information that it craves.
Our site will not focus on a particular type of natural hair; we welcome all textures.
We plan to add value to the entire community by providing substantive updates about the latest happenings in the natural hair community through a variety of distribution methods including articles, eBooks, newsletters, videos, and podcasts.
If you want to know even more about us, please subscribe to our email newsletter. We're also available on the most popular social networks. At times, we provide information that is not available on the blog.
You Can Have "Good Hair" Too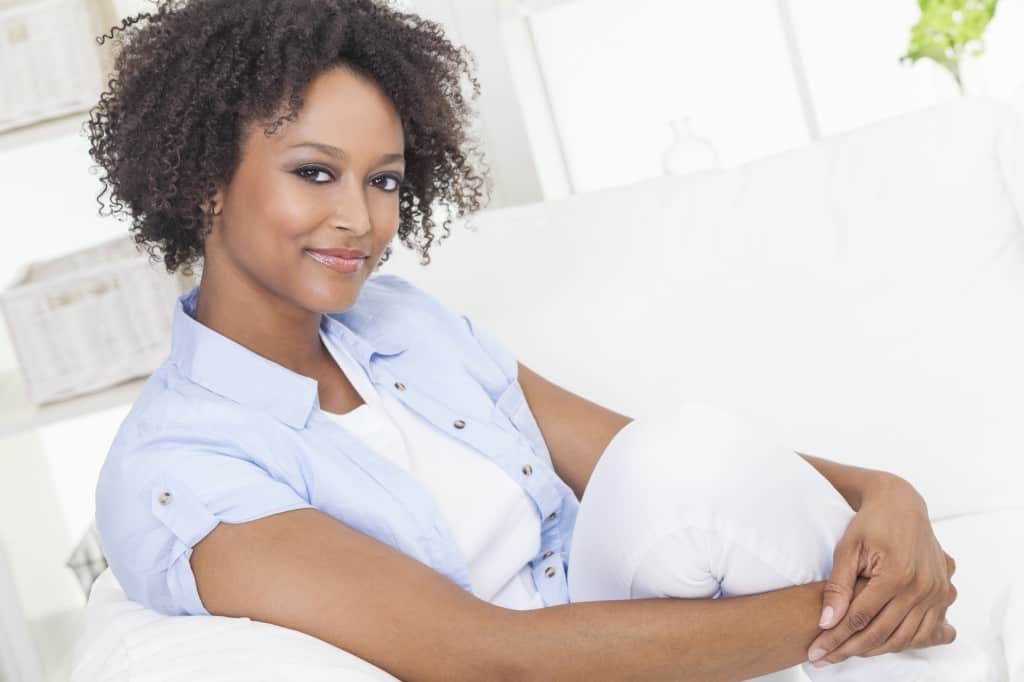 "If you think your hair is ugly and nappy or if you think have good hair, you are right." Kira, Curl Centric
I am all for redefining beautiful. I know it starts with what I think. Back in 2006, I helped my oldest daughter through her mental transition.
One fact that I continually reinforced with her was, "Regardless of what anyone else says, you have to believe that you have good hair. Period."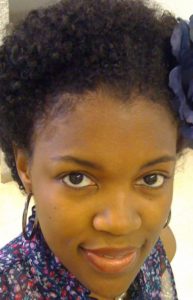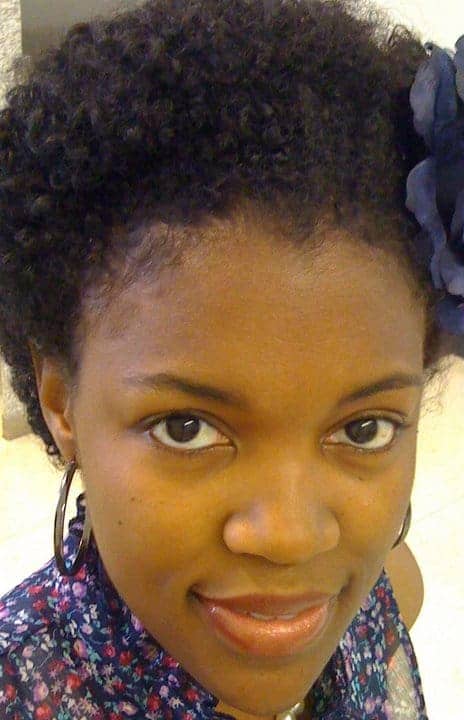 When I was in transition and would see women with looser, shinier curls, the negative self-talk would begin.
I had to constantly repeat to myself, "Regardless of what anyone else says or my negative thoughts, there is nothing wrong with my hair. I will not be ashamed of it."
Even though the negative thoughts didn't stop immediately, I found a comeback and way to disarm them.
"We all have a choice to decide what we accept as truth. I've decided that all hair, regardless of its texture and curl pattern, all hair is good hair." Kira, Curl Centric
My relationship with Jesus Christ allowed me to dig down, redefine, and fortify my beliefs about my natural hair. In order for my mental transition to be successful, it required that I put a stake in the ground.
Ultimately picking a side and defining what my natural hair means to me, including how I perceive it – positively or negatively.
I believe the Bible and it says that I am fearfully and wonderfully made. So, I put the negative talk up against what the Word of God teaches us about ourselves and they were polar opposites.
Would I continue to view my hair as dirty, ugly, nappy, unmanageable, unprofessional, and shameful? Or, I could remember that each strand of hair has been numbered and counted and view my hair as being fearfully and wonderfully made.
The transition wasn't accomplished in three easy steps or from clicking a button for instant access to good hair. It was a process that I was willing to go through. My daughter needed me.
Through helping her, I was able to help myself. Now, I hope to help others (including you). The journey was so worth it!
What are some of your negative "self-talk" conversations? How do you silence the chatter?
The Confessions of a Male Natural Hair Blogger (I'm Guilty Too)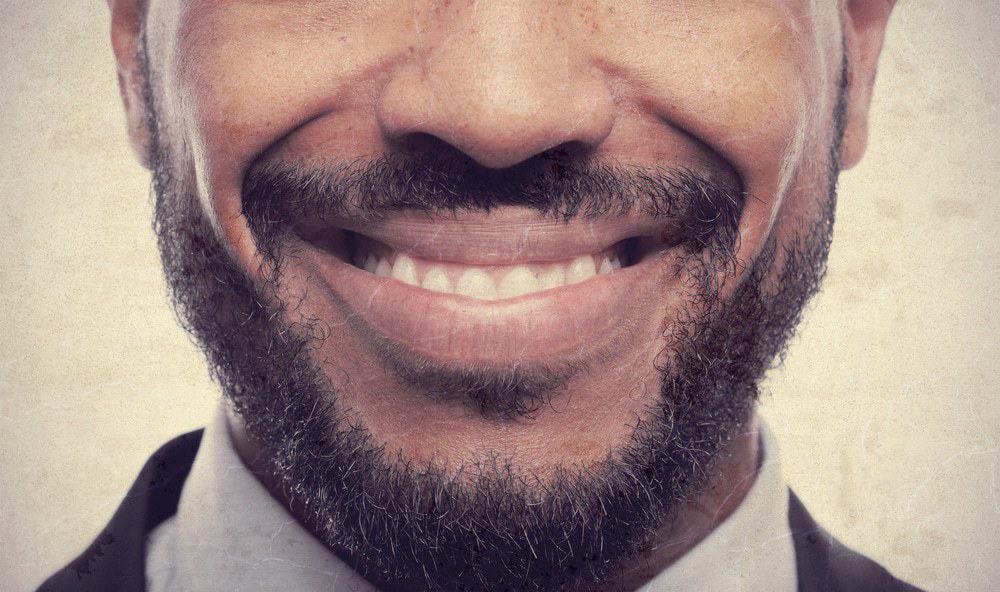 I hesitated to include these comments, but as a male natural hair blogger, I want to set the record straight about several things within the natural hair community.
Please note that several of the things that I discuss here are not popular things to say in public, meaning they are not politically correct.
Honestly, I won't discuss many of the things addressed in this section in complete detail because it's not about creating controversy.
All I ask is that you don't share this information with anyone. Wink! Wink!
It's also important to note that you may disagree with some of these comments, and that's perfectly fine.
Remember, these are my confessions as a natural hair blogger. You're more than welcome to disagree and have your personal opinion. These are my opinions.
Actually, I like to use different phraseology. These are my confessions, and afterward, I promise progression.
This article will serve as my journal (or diary) of events. After writing this, I plan to move on to other things immediately.
The Path to Becoming a Male Natural Hair Blogger
First, let's talk a little bit about who I am for those who don't know me. I'm Kenneth Byrd, one of the founders of Curl Centric.
I've been writing offline and online, in a freelance capacity for many years, but only recently became a hair blogger.
My previous writing experience was mostly obtained while working for a local newspaper, where I wrote product reviews.
I also have some experience writing online for various websites using my real name, but mostly pen names.
Believe it or not, my most often used pen names are Shirley and Sally, but I'm not providing other details just in case folks start searching on Google.
I'm married to a woman named Kira, who has been an advocate of natural hair long before I got involved in blogging about hair care.
Several years ago, my wife would stay up late at night researching various hair topics.
This was many years ago, and I'm not good with dates, so less just stick with it was many years ago.
I didn't know at the time that she was building the base for a future business that would help support our family.
Who knew?
I knew very little about natural hair at the time. Actually, I still wouldn't consider myself a natural hair guru (even though most gurus are phonies).
Just to make sure I'm clear, I consume quite a bit of natural hair information each week because there is so much to research and learn.
It takes consistent effort, and it's important to learn about my niche continuously.
Within the last few years, I've been diving into the science behind hair care, and the amount of information to consume can be mind-boggling, but I really enjoy it.
Before I dive into some of my thoughts about being a natural hair blogger, remember that these comments and the content herein remain our little secret.
Cool?
Confessions of a Male Natural Hair Blogger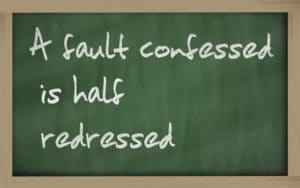 There is a big difference between running a business and managing a blog.
Unfortunately, many people don't know the difference.
I studied business for several years in college. I was a double major undergrad, majoring in Accounting and Management Information Systems.
I then went out in the "real world" and got a job.
I worked for a few years, then went back to college and successfully obtained a Master of Business Administration (MBA) degree from a well-known University in Alabama.
I'm not telling you this because I think it's some grand accomplishment, but because I want to make a legitimate point.
I have studied multiple business models and analyzed what makes businesses successful and what makes them fail.
Having said that, I continue to be surprised that there is very little collaboration in the natural hair community, and I'm not talking about having meetups.
Okay, maybe just a little, but the competition among the natural hair bloggers and "real" businesses is crazy.
This hair care game is so competitive.
It's disappointing that more hair bloggers and businesses don't work together.
Let's Work Together and Help Each Other
Surely you've heard the saying, "together we stand, divided we fall."
While it may sound like an overly used cliche, look at the Fortune 500 and tell me how many of those companies haven't used a well-crafted acquisition and merger strategy as a part of their growth plan.
You'll have a tough time finding a business that doesn't utilize an acquisition and merger strategy because that's one of the primary business strategies that leads to rapid business growth.
The Fortune 500 contains the top 500 U.S. corporations ranked by gross revenue for those who don't know. Said differently, this is an annual list of the 500 US companies that generated the most income.
Weirdly, so many people say they're in business to make money but avoid many of the most profitable money-making tactics readily available to help them be more successful.
Building relationships with other businesses and working together as a community would really be beneficial for the growth of several small hair or beauty related businesses.
Economies of scale are almost a given, but there are many other benefits also.
I don't intend to turn this into a macroeconomics article, so I'll say I'm baffled by the lack of true partnerships within the hair care community.
Now, before anyone gets their feelings hurt, this really isn't meant to be a shot at anyone in particular because I'm also a hair blogger.
It's just that I see so many opportunities to improve the relative value of the services offered by hair care businesses and would like to extend my hand openly.
Kira and I are always interested in business partners with mutual benefit, which collectively adds value to the hair care community.
So, if you have an idea or want to chat about an opportunity – don't hesitate to contact me directly.
So, these are some of my confessions. There might have been some things that surprised you. At any rate, that's the truth (or my opinion) from deep inside the beauty blogger community.
The Best of Curl Centric
We post quite a bit of content on the blog and it's pretty difficult to filter through and figure out what you should read, so we decided to do the hard work and organize our very best content for you below.
Find the topic or topics that interest you the most and enjoy!
Some of Our Best Natural Hair Advice and Tips
Often times, a successful natural hair journey will require you to continue learning about your hair and how it reacts to various situations and products.
Some people would even say that it takes a lot of constant work to create a successful natural hair journey. However, this community is a great platform for you to use as you launch your journey.
Here are the links to our best posts containing natural hair advice and tips that you can use to improve the quality of your natural hair journey and experience as a natural.
I just want to finish off by saying that we're here for you, not only as a guide while you begin or continue your natural hair journey but also as a friend.
We do our best to respond to all emails (although, it's has gotten tough lately as this site continues to gain popularity, but we will always do our best to respond!), and we do not hold ourselves above anybody.
We're not special.
We're a normal husband and wife team that likes to work hard, work smart, and use the leverage we have online to make the world of natural hair a better place.
If you're interested in working with Curl Centric. You can call us for business inquiries at 1 (844) 424-CURL or email us admin @ curlcentric.com.
Thank you so much for your support, and we'd love for you to join our free email list. We look forward to meeting you. Welcome to the Curl Centric community!