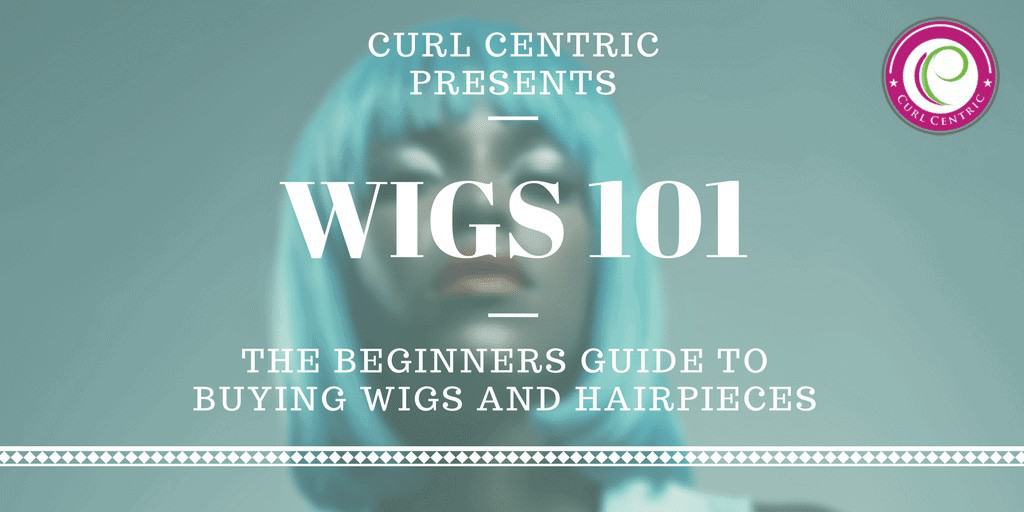 With so many different styles of wigs on the marketplace, picking a wig can be pretty confusing.
There are lace front wigs, human hair wigs and several other wig-like hairpieces for women.
Just like choosing a diamond, picking a wig requires a certain level of understanding details. In this buying guide, we take you from A to Z of buying wigs.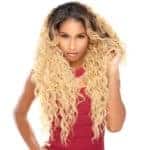 What Is a Wig?
A wig is a head covering that's typically made from either human hair or animal hair, although some wigs are made with synthetic fibers.
The root word 'wig' is derived from the word 'periwig'. The term first showed up in documented English literature around approximately 1675 AD.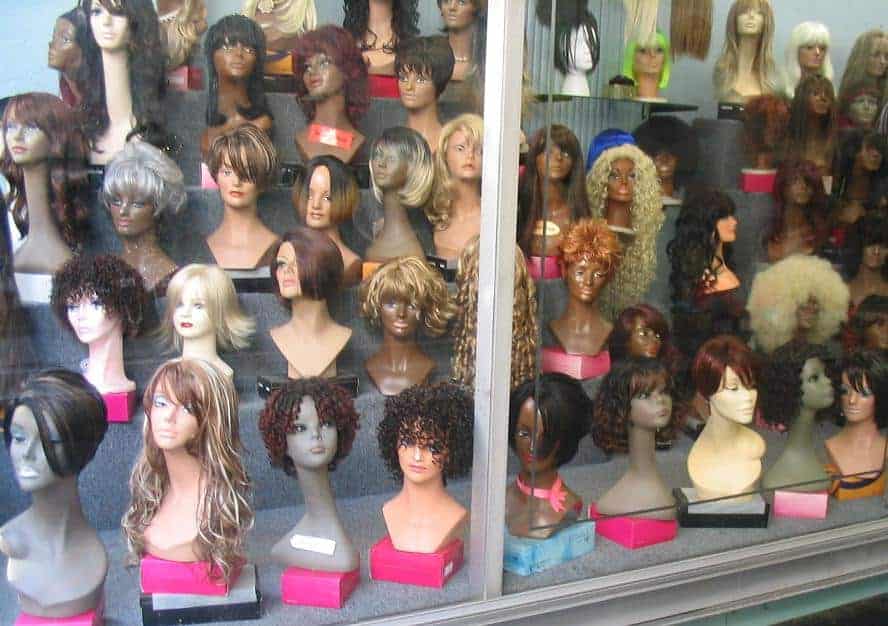 Wigs are worn for many reasons. Some people simply want to hide their hair loss, as wearing a wig can be far less intrusive (and cheaper) than restoring hair through surgery or even installing hair extensions.
Wigs for cancer patients are also very common. Some women use wigs like apparel, as an opportunity to periodically change-up their appearance.
In film, it's common for actors and actresses to use wigs to suit the characters they portray.
A Historical Perspective on Wearing Wigs

In ancient Egypt, men and women often had their heads either shaved clean or cropped close to their scalp and they would often use wigs.
In fact, it is theorized that ancient Egyptians created the wig itself so they could protect their heads from the rays of the sun.
Some Egyptians wore wigs on top of their hair, using resin and beeswax to keep the wig in place.
Rich Egyptians had elaborate wigs that sported scented cones of various animal fats on top. Other ancient or classical cultures that used wigs in daily fashion included Israeli Jews, Assyrians, Greeks, Romans, and Phoenicians.
How Are Wigs Used In the 21st Century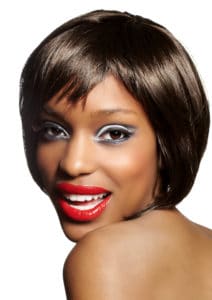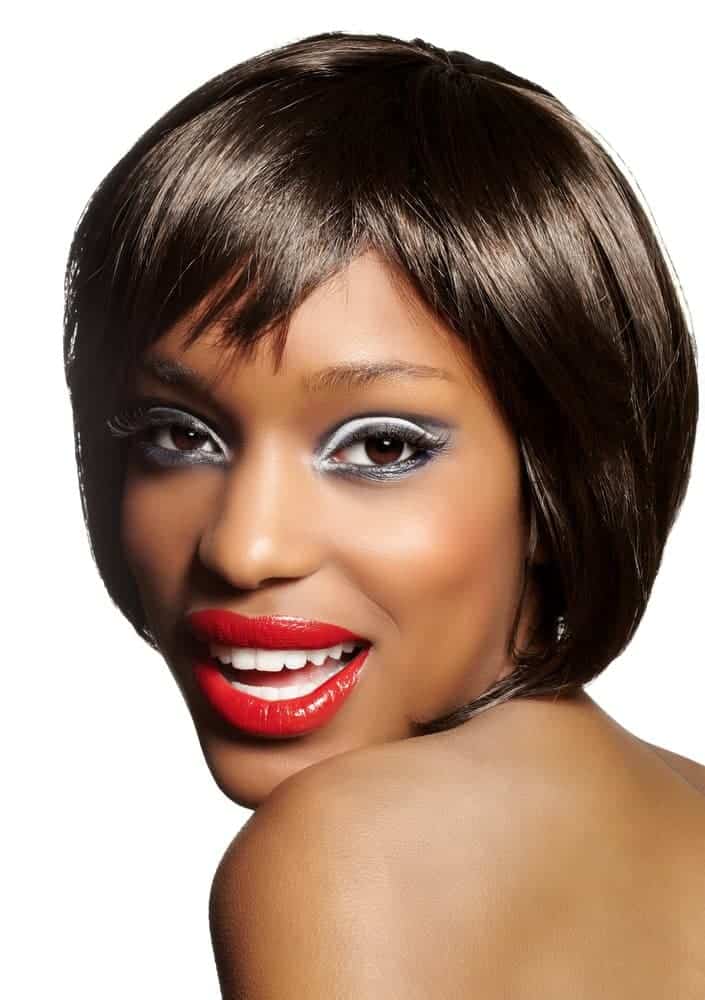 Wigs have been popularized in American society lately due to use from celebrities such as Tina Turner, Diana Ross & The Supremes, Lady Gaga, Katy Perry and Dolly Parton.
Cher is also known for wig wearing over four decades, and Cher's wigs have ranged from curly to straight, and from black to blonde.
Many individuals also wear them just for fun, as an article for fancy dress apparel, such as a costume party.
These might even be made from things like tinsel and contain outrageous colors. Halloween is a time of year that sees a lot of wigs. Television, theater, and film also use wigs a lot.
Wigs are worn by many people, sometimes daily, sometimes just situationally.
Convenience is often a reason behind their use, as wigs can get styled in advance.
Wigs are also used by those suffering hair loss, be it genetic pattern baldness in middle age, or someone going through chemotherapy while undergoing cancer treatment.
Do Wigs Cause Hair Loss?
Dr. Amir Yazdan Helps Celebrity Countess Vaughn on The Doctors
Wearing wigs for extended periods of time, especially when you neglect to properly care for your hair, can lead to all sorts of hair related issues including hair loss.
Although, just to be clear, hair loss isn't exclusively attributed to wearing wigs. It's simply that wigs can contribute to hair loss. Actually, anyone can suffer from hair loss.
According to the American Hair Loss Association, up to 40 percent of hair loss sufferers in America are women.
It is not easy to understand the emotional toll that hair loss can have on you if you haven't previously experienced it first-hand.
It can be absolutely devastating.
Hair, especially for women, is a vital part of who you are and also a sense of femininity for women.
The American Academy of Dermatology reports that on average, a person will lose 50-100 strands of hair in just one day.
However, it becomes noticeable when the shedding rate exceeds the regrowth rate or when the rate of regrowth becomes thinner relative to the past.
Excessive hair loss is known medically as alopecia. The condition may be triggered by a wide range of factors, like side effects of chemotherapy and radiation effects, stress, genetics, age, autoimmune disorders, and poor nutrition among other things.
Androgenetic alopecia is genetically predisposed and causes 95 percent of hair loss – often pattern balding for men and diffuse thinning for the women.
Alopecia areata, as well as other kinds of lesser known alopecia, refer to autoimmune disorders that result in hair loss and may range from tiny patches to total hair loss. This condition can be permanent or temporary.
Synthetic Hair Wigs and Human Hair Wigs: The Difference?
Which wig type is the best for you?
Synthetic hair wigs and human hair wigs have their own advantages and disadvantages that make them each an ideal choice at different times.
Both are great options depending on your needs and budget. Below is a comprehensive comparison of human hair wigs and synthetic hair wigs.
It's important to note that some women prefer to have a custom wig created, although we think that the marketplace offers enough variety that a custom wig is rarely needed. We consider custom wigs a luxury purchase.
An Overview of Human Hair Wigs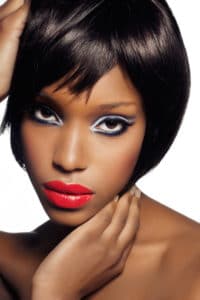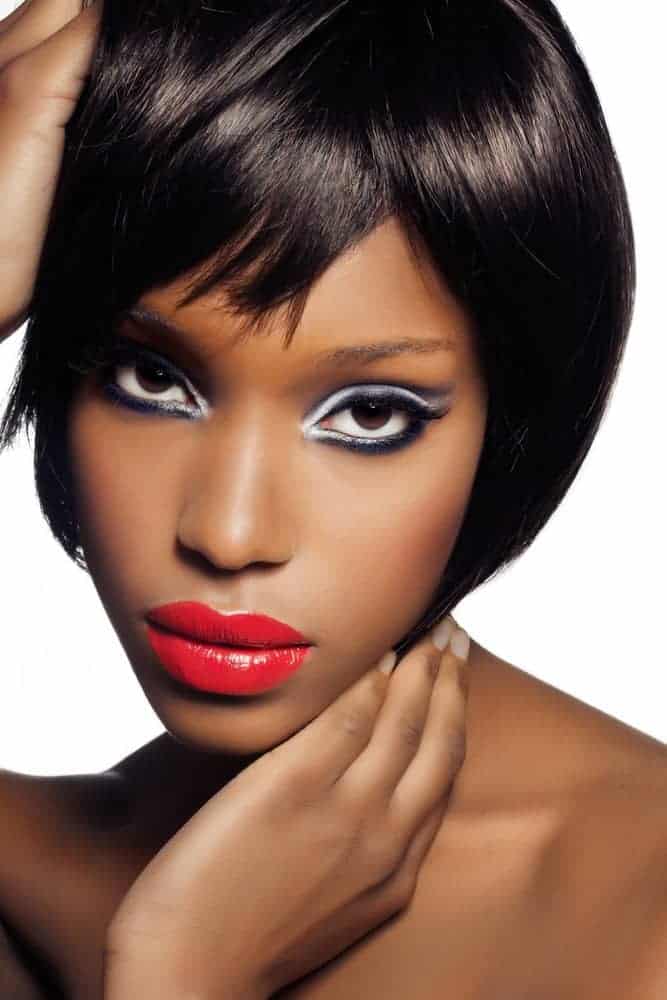 One advantage of human hair wigs is they provide the most natural feel and look.
This type of wig is very soft with movement and shine that cannot be matched with synthetic hair.
Human hair wigs are also very versatile. They can be easily cut and also styled in a way that suits your personal taste.
Although they are the more expensive of the two types of wigs, they are also more durable, especially if properly cared for.
Generally, there are four kinds of human hair that are used in wigs: Chinese, Indian, Indonesian and European.
Obviously, most wigs are manufactured using Asian hair. Most hair extensions also come from this same part of the world.
The next section of comments are generalizations that are "generally" true in most cases.
Chinese hair is extremely straight due to the fact that it has thicker denier. Also, Chinese hair happens to be more resistant to curl and as a result, it's more difficult to style.
Indonesian hair is the most abundant. And, if you're familiar with the economic principle of supply and demand, you'll understand that increased supply drives generally demands lower prices.
So, Indonesian hair is usually relatively inexpensive.
Indian hair has thinner denier, almost similar to European hair, although it has a little bit more texture.
European hair is known for its fine denier and often the most sought after. But, because its supply is becoming limited in the market, it is more expensive.
If your only consideration is quality, human hair is by far the superior choice. This isn't only because of its origin (being "human hair").
Another important factor that affects the quality of the hair is the processing technique.
The chemicals used during production, which are required to sanitize the hair, as well as strip away the initial color, can give rise to different colors and curl patterns.
Not only are these chemicals very strong, but they can also change the integrity of the hair depending on the method used.
When chemicals of higher quality are used, coupled with a more artful production process, the resultant wig is of higher quality and therefore costs more. Experts consider Remy human hair a premium option.
When crafting or manufacturing a hairpiece, hair follicles are usually made to run in the same direction.
Given that human hair cuticles normally all run in the same direction, there is a significant reduction in tangling. Be careful not to buy fake human hair, which is considerably low-priced and won't meet most quality standards.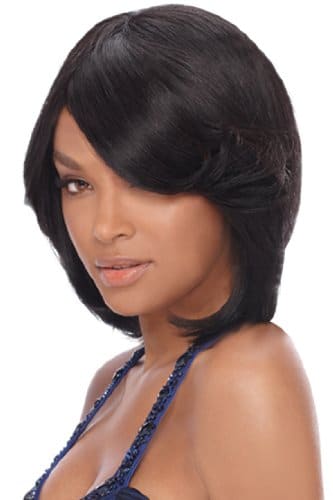 100% Human Hair Wig
Caring for Human Hair Wigs
It's very important that you only use hair care products formulated specifically for highly processed human hair.
You also need to note that wearable hair doesn't benefit from the naturally occurring oils on the scalp. You need to condition and hydrate human hair wigs.
However, human hair also has some shortcomings of its own. For instance, it requires a lot of maintenance. Just like with natural hair, you need to put in a lot of effort to care for it.
Most women seem to prefer daily styling as it gives them more control over their appearance and also a sense of normalcy, which is derived from a daily hair styling routine.
An Overview of Synthetic Hair Wigs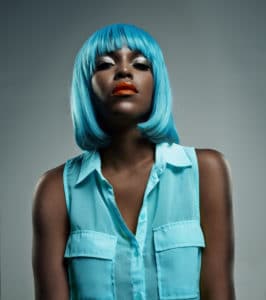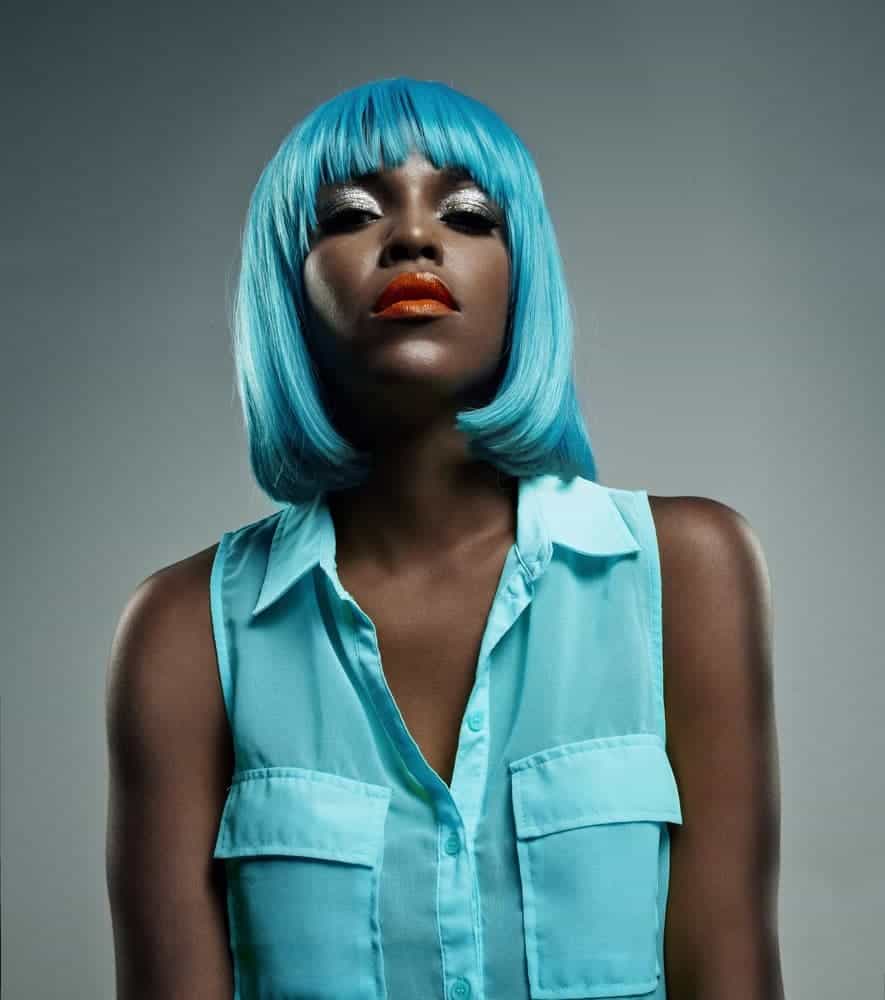 Thanks to numerous advancements in technology, lots of improvements have been made to synthetic hair.
Actually, some synthetic hair wigs look so good that it takes a trained eye to tell the difference between the wig and actual human hair.
In fact, with certain high-quality synthetic wigs, you cannot tell that they are synthetic if you don't have real human hair to compare it with.
One of the most significant advantages of synthetic wigs is that they can usually be worn straight of the box without minimal styling or non-styling at all.
The synthetic fiber contains a "memory" component for curls, waves, and volume which enable the hair to bounce back in place with minimal effort.
Synthetic hair is even able to hold up quite well in bad weather without much frizzing or drooping (if any).
However, the downside is that synthetic wigs generally lack in the adaptability department. Human hair wigs can generally be worn in a multitude of styles, synthetic wigs are often much more limited.
Note that there are some heat-friendly synthetic wigs on the market. Heat can be used to alter the wigs' curl pattern, however, the synthetic fibers are still somewhat change-resistant.
Our research shows that, when properly cared for, generally last about 4-6 months on average. For heat-friendly wigs and hairpieces, you should expect a shorter average duration of around 2-3 months.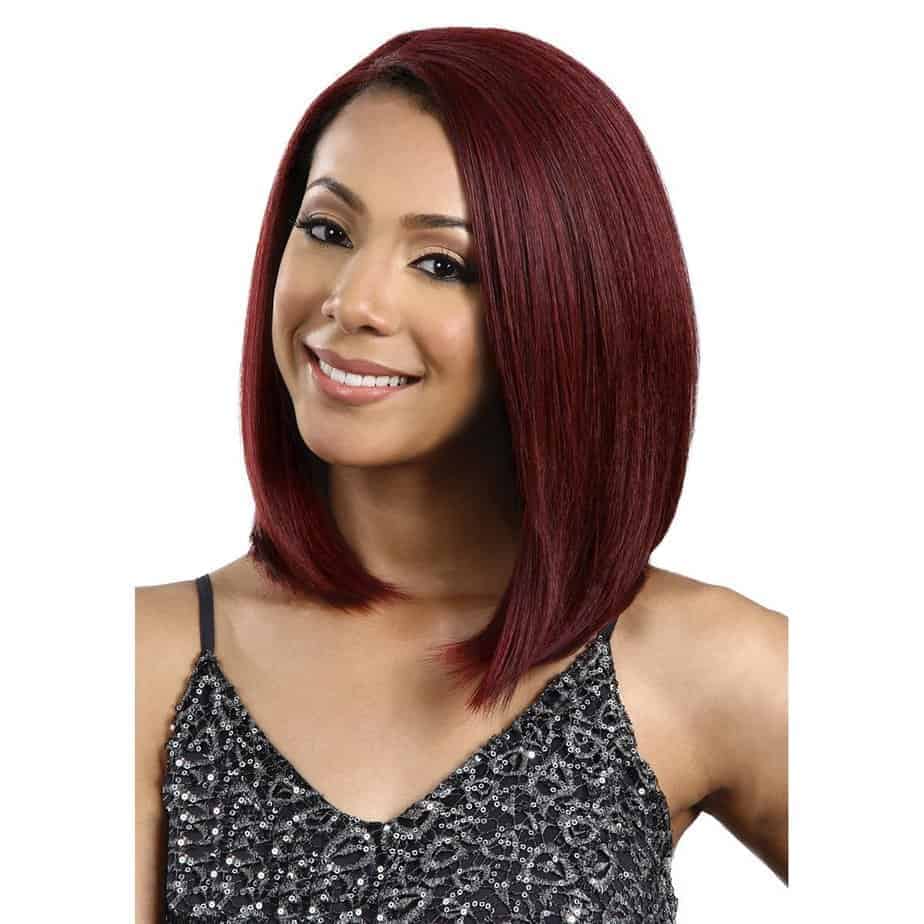 Machine-made, synthetic lace front wig with heat tolerance.
How to Pick a Wig
Wig Cap Construction Types
The technological advancements made in manufacturing wigs have transformed them from what we used to know as our grandmothers' hairpieces to pretty amazing, realistic looking hair products.

The base or the cap is the material onto which the prepared hair is attached in order to create the complete wig. Modern caps are a lot lighter, durable, and natural looking compared to earlier ones.
The cap's construction is one of the most important features to consider when choosing a good wig. Different caps are designed with different methods of attaching the hair strands.
Each one of these methods also offers its own set of advantages.
The 100% Hand-tied Monofilament Design
This type of monofilament design (think individual pieces of thread or fishing line) gives the hairpiece a more natural look by allowing each strand of hair to move freely.
A number of designs that are referred to as "hand-tied" designs, actually combines a set of hand-tied and machine-attached hair strands to create balance.
In these designs, areas like the crown are hand tied, while the remaining areas are machine attached. If you are looking for a 100% hand-tied design, make sure that the wig you pick is labeled as 100% hand tied.
The Monofilament Design
This type of design offers a more natural look. The mesh material used on the cap creates the illusion of hair growth on the scalp.
Monofilament wigs can be monofilament at the part, crown, or on the entire top of the wig. This allows the hair to be parted or combed in different directions.
Note that 100% hand-tied cap is largely the most comfortable of all the monofilament caps.
Lace Front Wigs
Lace front wigs attempt to create the illusion of natural hair growth along the hairline.
This illusion generally improves the natural appearance of the hair and allows the wearer to style the wig away from their face without revealing that the fact they're wearing a wig.
Some lace front wigs can be bought pre-trimmed while others may require some styling for personalization.
2 Reasons Many Women Love Lace Front Wigs

They Provide a Natural Looking Hairline: Lace front wigs are excellent when you want to keep your wig a closely guarded secret.

The invisible sheer lace front is designed to blend with your skin's complexion to create the illusion of natural hair growth along the hairlines. Lace front wigs are among the most popular wigs available today. It's easily one of the most popular human hair wigs for black women.

They Are More Affordable Than Ever: Due to their production costs, these lace front wigs were previously reserved for celebrities, actresses, and other professional television and movie personalities. However, due to technological advancements, there has been a paradigm shift leading to significantly reduced costs. Lace front wigs have become quite affordable and more common among those with middle class incomes. More and more wig manufacturers today offer lace front wigs as their lead product offering. This means that your choices just keep growing with each day.
3 Tips to Get the Best Out of Your Lace Front Wig
1. Hide Your Natural Hair: We recommend that you pull back your hair and secure it before you wear the wig. This will ensure that none of your hair is accidentally exposed under the lace front.
If for whatever reason you don't have hair, simply align the lace front with your natural hairline to create a seamless transition from your skin to the wigs artificial hairline.

2. Match It To Your Skin Tone: If your skin tone happens to be darker than the lace material, you can use a damp tea bag to darken it to match your skin's tone.
The longer you dab the tea bag onto the lace, the darker it will get. You can also use your ordinary makeup kit to match the lace to your skin tone. This is how many women have done it for years.
3. Handle The Wig With Care: The lace on the wig is made out of a very delicate material. Ensure that you handle it with care every time you take it off or wash it.
If you feel that you need to trim your wig, we recommend that you take it to a professional. The lace may unravel if you try to trim it yourself.
A Few More Things to Consider Regarding Your Wig

Basic Caps
Basic Caps are the most affordable and most common wig designs available. They feature a closed lace layer at the crown. In basic caps, wefts of hair are simply sewn onto the cap and styled to a specific style.
The crowns of these wigs are often crimped or teased to keep people from seeing down through the cap. Ultimately, basic caps often feature an increased hair volume at the crown.
Some wigs that have a cap have been mistakenly called cap-less wigs before.
This misnaming usually happens because, instead of the closed lace layer usually present at the crown of these wigs, they feature vertical lace strips that create open spaces between the wefts of hair.

Average sized wigs normally fit up to 95% of all customers. Many wigs also come in large and petite sizes to cater to other customers.
Some wigs have also been designed with adjustable straps to allow for up to 1/2" of space for a more secure and comfortable fit.
How to Determine Your Wig Size
To determine the appropriate wig size for you, measure your head's circumference from the front hairline, just behind your ear, along the back of your neck, to the other ear, then back again to the front hairline.
Record the measurements to use as your shopping online (or in stores) for wigs.
However, you should note that sizes can vary slightly based on the wig's brand. You should also note that some wigs are not available in all wig cap sizes.
What Is the Best Place to Buy Wigs?
For those who prefer to shop in-person, local beauty supply stores and wig boutiques can be a great place to start. These locations often have a wide selection of wigs in various styles, colors, and materials. Additionally, you can try on wigs before making a purchase, which can be helpful in finding the right fit and style for you.
What Is the Best Place to Buy Wigs Online?
If you prefer to shop online, there are many reputable websites that offer a wide selection of wigs at affordable prices. Some popular online retailers for wigs include Amazon, WigOutlet.com, and Wigs.com. When shopping online, it's important to read reviews and do your research on the retailer before making a purchase to ensure that you're getting a quality product.
What Are the Best Wigs for Thinning Hair?
For those with thinning hair, try Monofilament wigs which feature a thin, breathable mesh material at the crown of the wig. This creates a more natural-looking scalp and hairline. Additionally, lace front wigs can be a great option, as they feature a lace material at the front of the wig that mimics the appearance of natural hair growth.
What Is the Best Brand of Synthetic Wigs?
When it comes to synthetic wigs, there are many great brands to choose from. Some popular options include Raquel Welch, Jon Renau, and Estetica Designs. These brands offer a wide selection of synthetic wigs in various styles and colors and are known for their quality and durability. A synthetic wig is made from synthetic fibers rather than natural human hair.
What Is the Best Brand of Lace Front Wigs?
If you're in the market for a lace front wig, there are many great brands to choose from as well. Some popular options include Sensational, It's A Wig and Outre. These brands offer a wide selection of lace front wigs in various styles, lengths, and textures and are known for their quality construction and natural-looking hairlines.
Who Has the Best Full Lace Wigs?
When it comes to full lace wigs, many great options are available from various brands. Some popular options include Zury Hollywood, Vivica Fox, and Bobbi Boss. These brands offer a wide selection of full lace wigs in various styles, textures, and colors and are known for their quality construction and comfortable fit.
Which Cap Is Best for Wigs?
Some popular options include traditional caps, which feature a closed crown and are typically the most affordable option. Additionally, monofilament caps and lace front caps can provide a more natural-looking scalp and hairline, while full lace caps can provide maximum comfort and breathability. Ultimately, the best wig cap depends on your budget, level of coverage, and personal preferences.
How to Buy an Appropriate Wig for Your Face Shape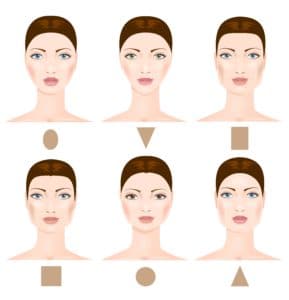 While you consider and compare different wigs that interest you, take some time to think about the styles that might be flattering based on the shape of your face. Below are a few guidelines you might find helpful.
Oval: An OVAL-Shaped Face is longer rather than wide while the jaw is narrower than the cheekbones.
Since an oval-shaped face doesn't have any dominant areas and is largely proportional, the face will look good with almost any hairstyle, length as well as texture.
Round: A ROUND-Shaped Face has a wide hairline and fullness beneath the cheekbones. Some women with round faces may be obese with the neck appearing short.
Round-shaped faces look pretty good with a linear or geometric style. Add height, if you can, and long, thin side areas for the cheeks to appear narrow.
Then comb the hair close to the head both on the side and at the back of your neck.
Square: A SQUARED-Shaped Face has a wide hairline and jaw. Such a face needs height on top while the sides should be narrow.
To add height to the face, comb the hair off your forehead. Curly texture and wisps of hair close to the face break the wide, straight lines commonly found on square faces.
Heart (or Diamond): HEART-Shaped Faces have wide foreheads and narrower chins. To hide its width, bring some hair onto your forehead.
You should also keep the hair close to the head, on the area close to your eyes, but make it somewhat full around the jaw as well as beneath and at the fore of the earlobes.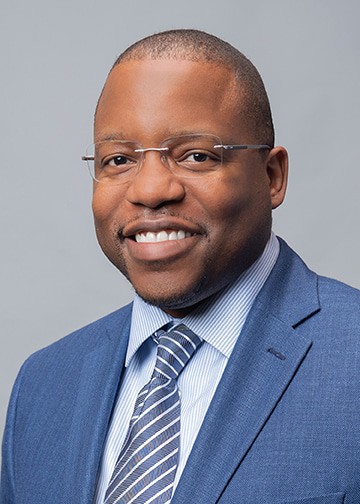 Kenneth Byrd holds a BS in Accounting and Management Information Systems and an MBA from the University of Alabama at Birmingham. With over 15 years of experience, Kenneth has been dedicated to hair care since 2008, when he co-founded Curl Centric® and Natural Hair Box alongside his wife. As a team, they promote healthy hair care practices through their comprehensive platform, Curl Centric. Curl Centric is a website operated by a husband and wife team that encourages healthy hair care. At Curl Centric, we aim to help our readers take control of their hair care journey and make good decisions about products, hairstyles, and maintenance techniques. We also have strict editorial integrity; here's an explanation of our editorial guidelines and how we make money.