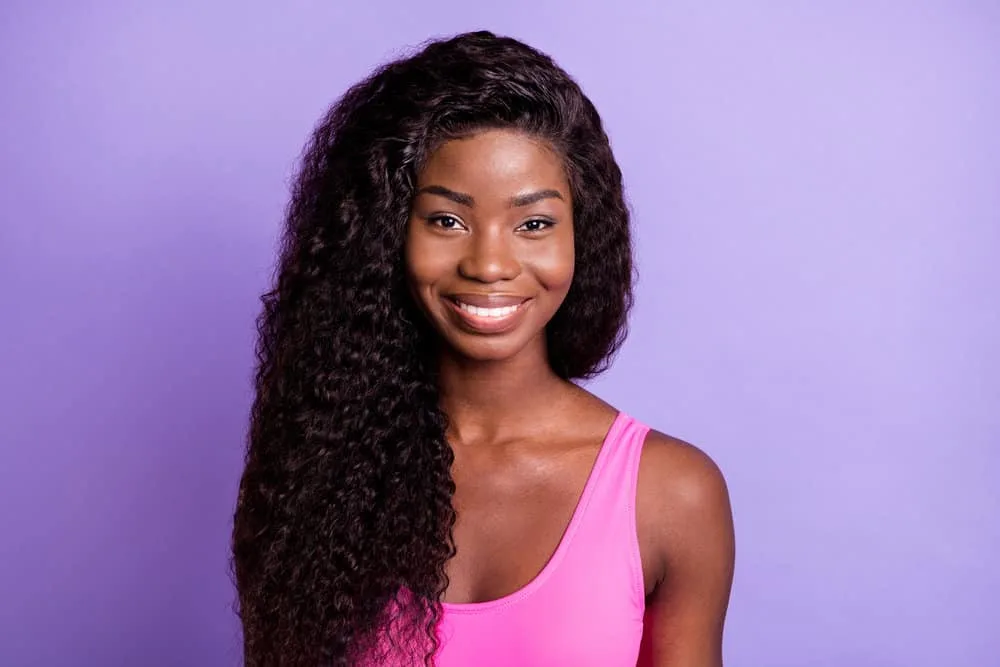 Wigs come in a ton of different configurations, from lace frontal wigs to half wigs to 360 wigs and more. But one lace wig type keeps newbies in the dark, and it's the 4×4 lace wig.
If you're wondering what a 4×4 lace wig is, why people wear them, and how they can transform your wig game, this is the article for you. We'll cover all of that and answer any lingering questions you may have. Let's get right into it!
What Is a 4×4 Lace Wig?
A 4×4 lace wig is known as a lace closure wig. It's a wig that incorporates a 4×4-inch piece of lace in the crown. It has strands of human or synthetic hair attached via ventilation to give the illusion of natural hair growing from the scalp.
The rest of the wig is composed of a wig cap with hair wefts sewn in. This portion of the wig isn't nearly as natural-looking as the lace portion.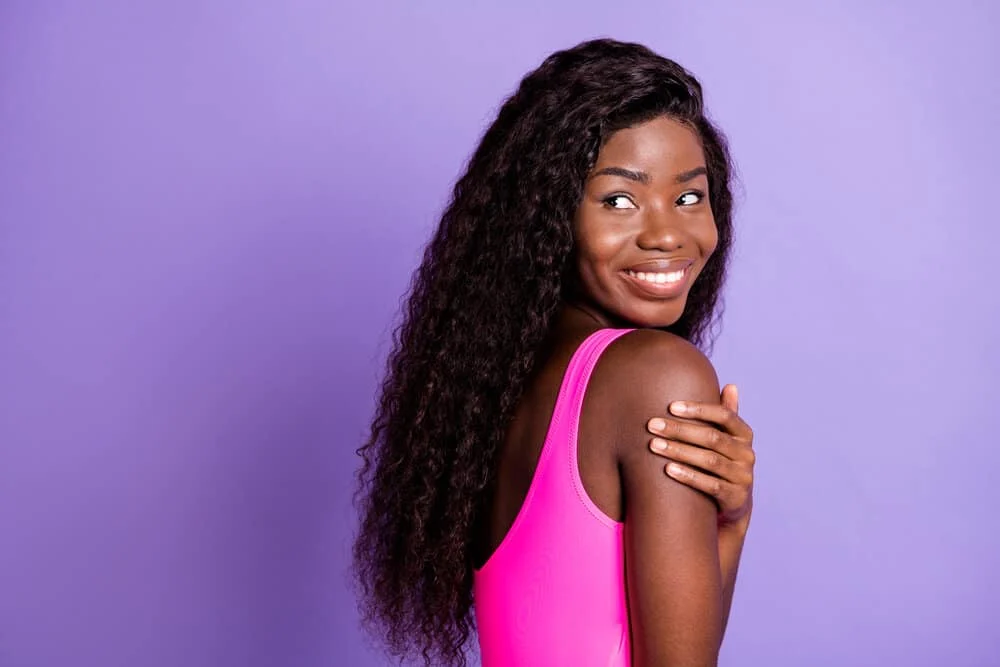 4×4 lace wigs are often compared to lace front wigs. They are similar, but they differ in size. Lace front wigs have a 13×4 inch piece of lace that goes from ear to ear in the front.
On the other hand, 4×4 inch lace wigs have a lace closure that only extends from temple to temple. Lace fronts are meant to give a wig a natural-looking front hairline and free parting capabilities from ear to ear, including at the crown of the head.
The main purpose of a 4×4 closure is to essentially "close" off the wig and give the wearer a natural finish with a middle or off-center part.
Is a 4×4 Closure Good?
Whether a 4×4 closure will be a good choice for you depends on how much styling versatility you're looking for in a wig. Since 4×4 lace closures only extend from temple to temple, you'll only be able to part your hair in the middle or off to the side.
You won't be able to do any deep side parts, pull your wig into a ponytail, or style your wig in an updo. If you do that with a 4×4 lace wig, some of your wefts might show. And when that happens, others will quickly see that your wig isn't natural.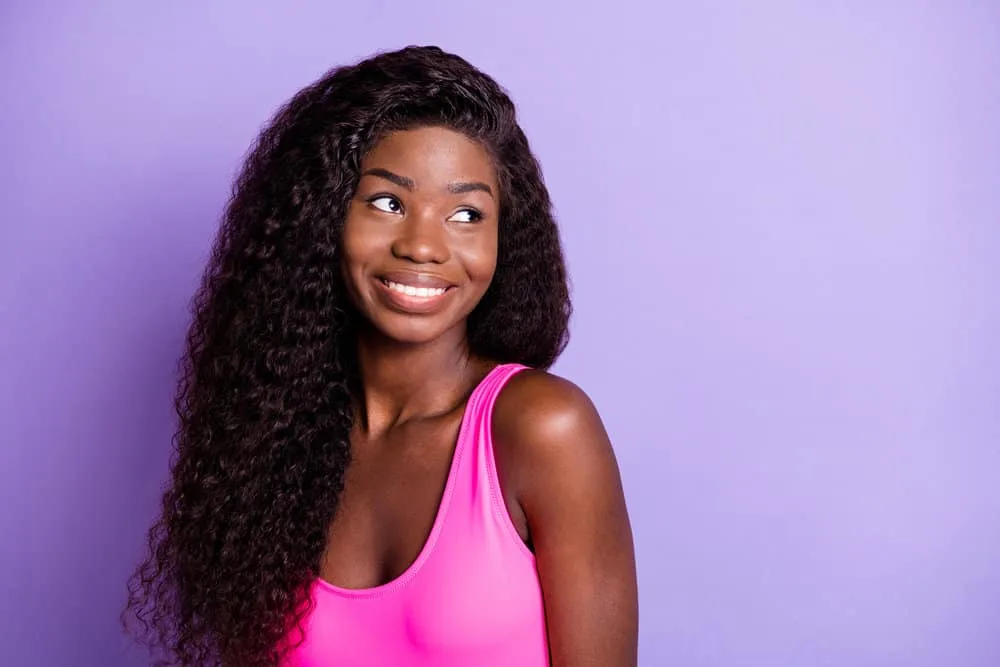 Other than that one drawback, 4×4 closure wigs come with a ton of significant benefits wearers love. We'll get into them below:
They Last a Long Time
When compared to alternative lace wigs, like lace frontals, lace closures last longer. That's because you don't have to secure lace closure wigs with glue.
Lace frontals, on the other hand, are usually secured with some kind of adhesive which could eventually cause some damage to them. That's not a concern for lace closures in most cases.
So, you get to use your 4×4 lace closure for quite a long time – up to a year or longer in some cases. But we should stress that the way you maintain your closure will ultimately determine how long it lasts.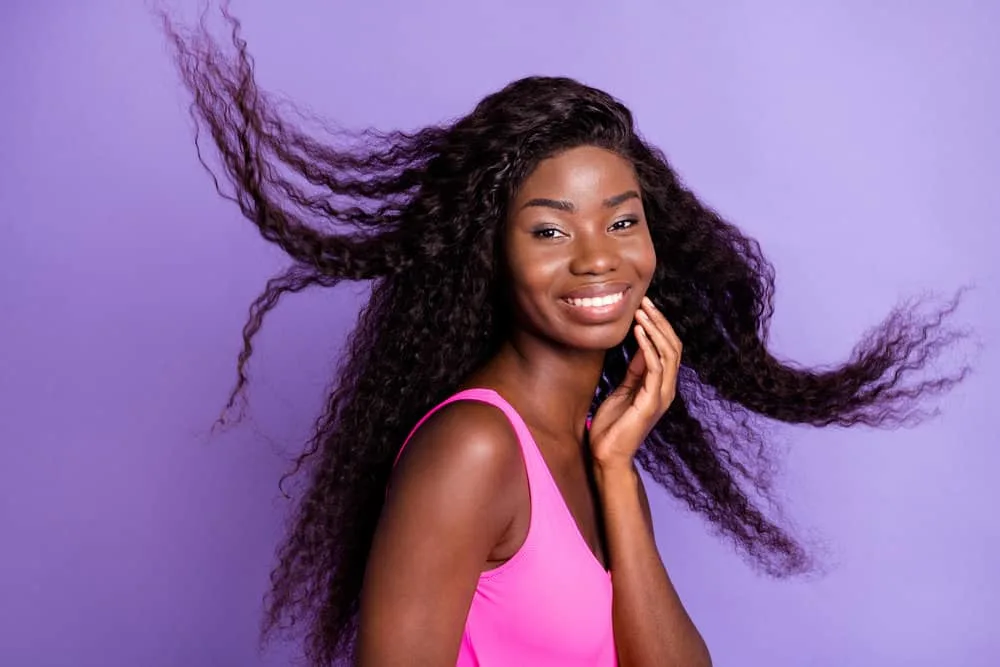 They Are Suited to the Summer Months
If you're looking for a wig type that works for the summer, a 4×4 lace wig might be exactly what you need. Wigs that require a lot of glue or adhesives don't mesh well with hot weather.
The wig will be stuck to your skin and could make you feel even hotter and more uncomfortable. Since lace front wigs don't require adhesives, you'll be able to rock your wig without overheating.
But that's not all – you'll also appreciate the fact that you can take your closure wig off here and there to give your scalp a breather on the hottest summer days.
The Lace Portion Is Breathable
Though lace closure wigs have a small 4×4 inch lace portion, that lace still provides airflow to enhance the breathability of the wig. Wigs that don't have lace feel very hot – sometimes to the point that they're unwearable. Because of the lace portion, you shouldn't have this issue with a 4×4 lace wig.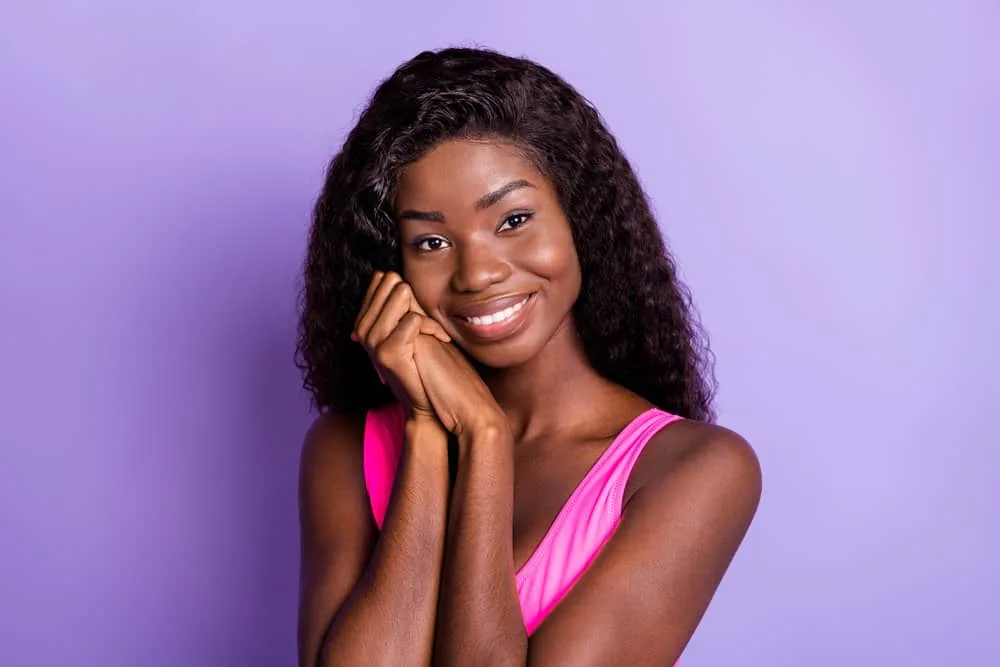 They Protect Your Natural Hair
Half wigs, and other wigs that leave your hair out, can be damaging. Why? Because, in order to blend your natural hair with the wig hair, you have to repeatedly style the natural hair that's been left out. And if you choose a straight wig, you'll need to use a flat iron; heat damage then becomes a concern.
They Are Affordable
4×4 lace closure wigs are among the most affordable, natural-looking wigs you can get. They are affordable on almost any budget – you could find a cheap closure wig for as little as $50 to $100. Though, higher quality ones will run you around $100 to $200 in most cases.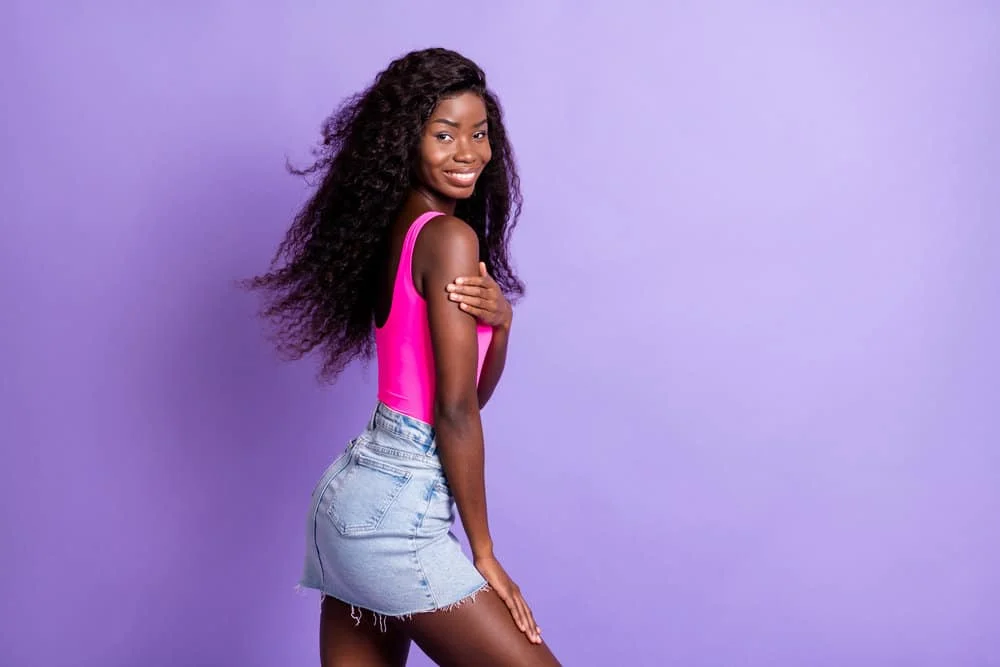 They Are Easy to Install
4×4 lace closure wigs are as easy to style as wefted wigs (which don't have any lace). You simply put them on and secure the wig's elastic strap and clips as needed. You can melt the lace at the front of the wig if you want to, but that's not necessary to make the wig look natural.
BEGINNER FRIENDLY 4x4 LACE CLOSURE WIG INSTALL IN 5 MINUTES USING GOT 2B FREEZE SPRAY
What's the Difference Between a 4×4 and a 5×5 Wig?
4×4 lace closures are the standard of all closure wigs, but in your search for your next wig, you'll probably come across 5×5 wigs as well. The difference between 4×4 and 5×5 wigs is the size of their closure.
4×4 wigs have closures that are 4 inches long and 4 inches wide, and 5×5 wigs have closures that are 5 inches long and 5 inches wide.
5×5 lace wigs give you a little more styling versatility, comfort, and breathability than 4×4 lace wigs. But, you may not notice a vast difference between the two since their sizes are so similar.
NEW CLOSURES!!! LEARN THE DIFFERENCES & HOW TO USE DIFFERENT 4 TYPE CLOSURES CORRECTLY | DSOAR HAIR
How to Choose a 4×4 Wig
Have you decided that a 4×4 wig is for you? Then, it's time for you to choose your wig. There's a lot to consider when choosing a wig, so you'll want to take your time with this step.
Here are some things to keep in mind:
Select a Texture
4×4 wigs come in every texture under the sun. You get to choose from wigs that are straight, wavy, curly, kinky, coily, and literally any other texture you can think of. Choose a texture that you personally gravitate toward.
Consider the Density
Wig densities range from 60% to 250%. Here are some things to know about wig density:
60% density wigs are the thinnest looking.
250% density wigs are the thickest looking.
The higher the density percentage, the thicker the wig will look.
If you want a wig that looks natural on most people, go with a 120% density wig.
For a dose of glam, go for a thicker density – something from 180% to 250% density.
Lower-density wigs may be the best choice for older women and people with naturally thin hair – 110% density or less.
Choose Your Hair Type
Human or synthetic? Human hair will look the most natural and last the longest, but it comes with an expensive price tag. Synthetic hair is more affordable but often looks artificial and shiny.
Be Selective with Your Wig Vendor
The person or business you buy your wig from makes a big difference in the quality of the wig you'll receive. No matter where you decide to purchase your wig, always check customer reviews beforehand. It also helps to ask questions about how the hair is sourced and processed.
The Type of Lace
Swiss lace is the standard for 4×4 lace wigs. This type of lace works well for most people, but if you want your wig to look hyper-realistic, go for HD lace.
So, there you have everything you need to know about 4×4 lace wigs. We hope that you found all the information you need to decide whether this wig type is a good fit for you. Good luck!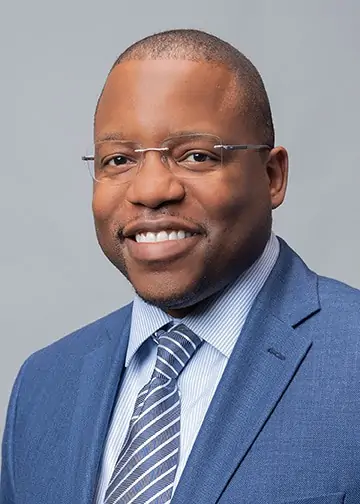 Kenneth Byrd holds a BS in Accounting and Management Information Systems and an MBA from the University of Alabama at Birmingham. With over 15 years of experience, Kenneth has been dedicated to hair care since 2008, when he co-founded Curl Centric® and Natural Hair Box alongside his wife. As a team, they promote healthy hair care practices through their comprehensive platform, Curl Centric. Curl Centric is a website operated by a husband and wife team that encourages healthy hair care. At Curl Centric, we aim to help our readers take control of their hair care journey and make good decisions about products, hairstyles, and maintenance techniques. We also have strict editorial integrity; here's an explanation of our editorial guidelines and how we make money.