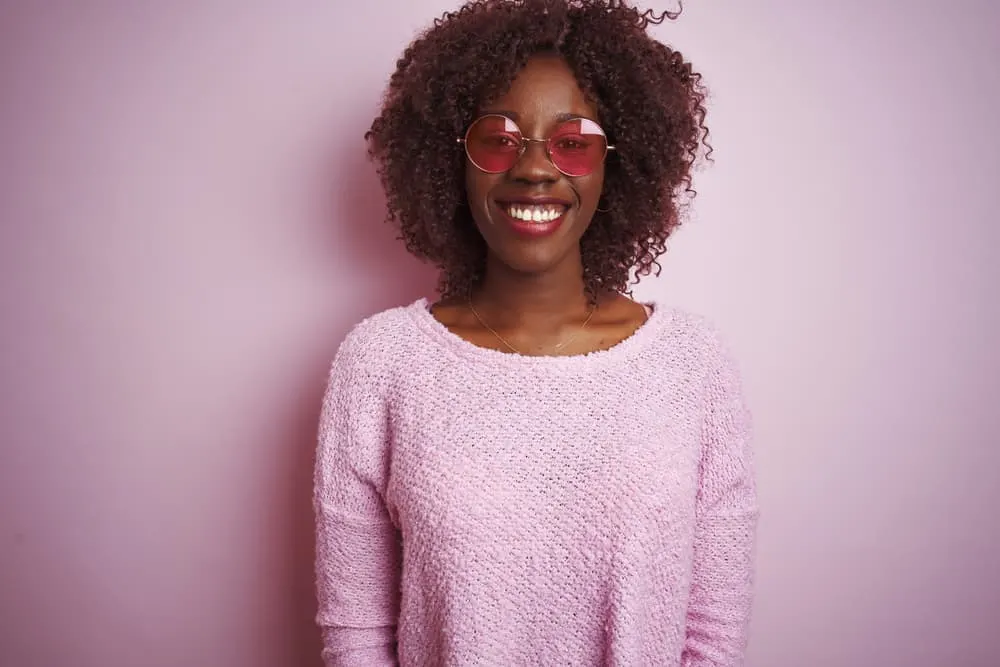 Wigs and weaves are versatile styles that allow you to experiment with the trendiest hairdos while giving your natural hair a break.
Whether you're transitioning from relaxed hair or are just ready for a hairstyle revamp, both wigs and weaves are viable options, but should you choose a wig or weave?
This article will break down the differences between wigs and weaves to help you figure out which is best for you and your hair.
What Are Wigs and Weaves?
A wig is very much like a hat with hair attached to it. A wig completely covers most, if not all, of your natural hair and can be removed as you please.
Weaves, also called sew-ins, are a lot like hair extensions. They are designed to add length or fullness to your natural hair through the use of sewn-in hair bundles and can last up to 2 months at a time.
Depending on the installation method, a portion or all of your hair may be concealed and protected with a weave installed.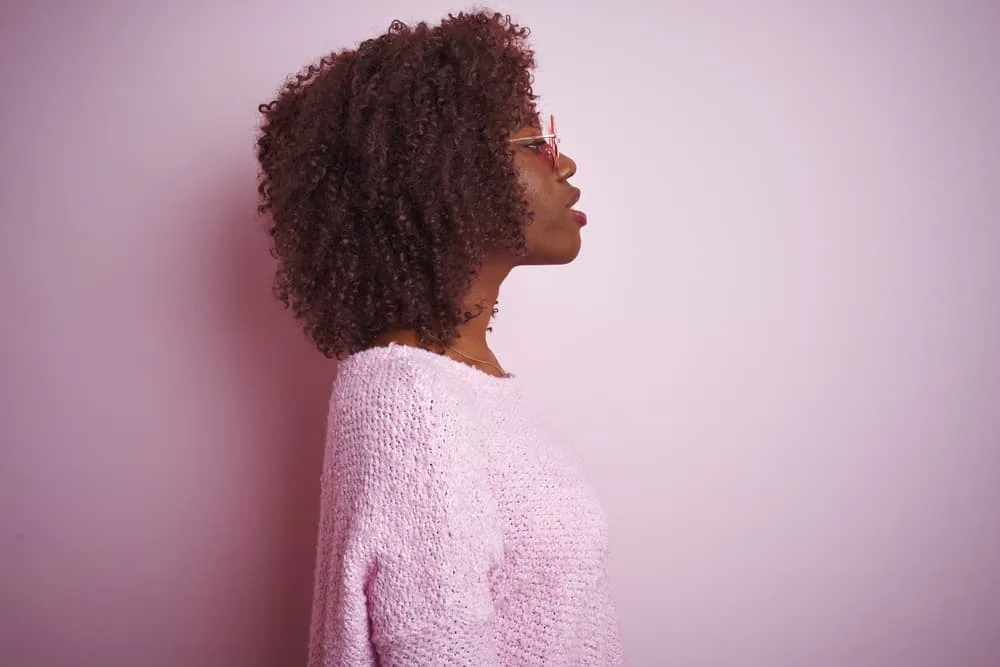 Weaves vs Wigs: The Main Differences
Weaves and wigs are very different, and knowing these differences can make choosing one easy. In this section, we'll look at what differentiates wigs from weaves.
Installation methods. Wigs and weaves require different installation processes. To wear a wig, all you need to do (in most cases) is cornrow or slick your hair down to create a flat base, put a spandex wig cap on, and then put on your wig. Hair weaves are a bit more complicated and take more time to install. The first step is to braid your hair into small to medium-sized cornrows to create a flat base. Then hair bundles are attached to the cornrows with a curved needle and thread. The sewing is what takes the most time, and requires more of a long term hair commitment.
Security. Wigs and weaves are secured in different ways. With a weave, the thread secures the wefts tightly to the cornrows. Wigs may require multiple layers of security, like glue, wig combs, an elastic band, and more. Even after doing all of that, your wig could still shift.
Removal. Wigs are generally easy to remove, especially when they aren't secured to the hairline with glue or tape. Weaves take a bit more effort to remove – you'll need to carefully cut away all of the thread and remove each hair weft. It can take quite a bit of time, and you'll need to be careful not to accidentally cut your natural hair or the hair wefts (just in case you want to reuse them).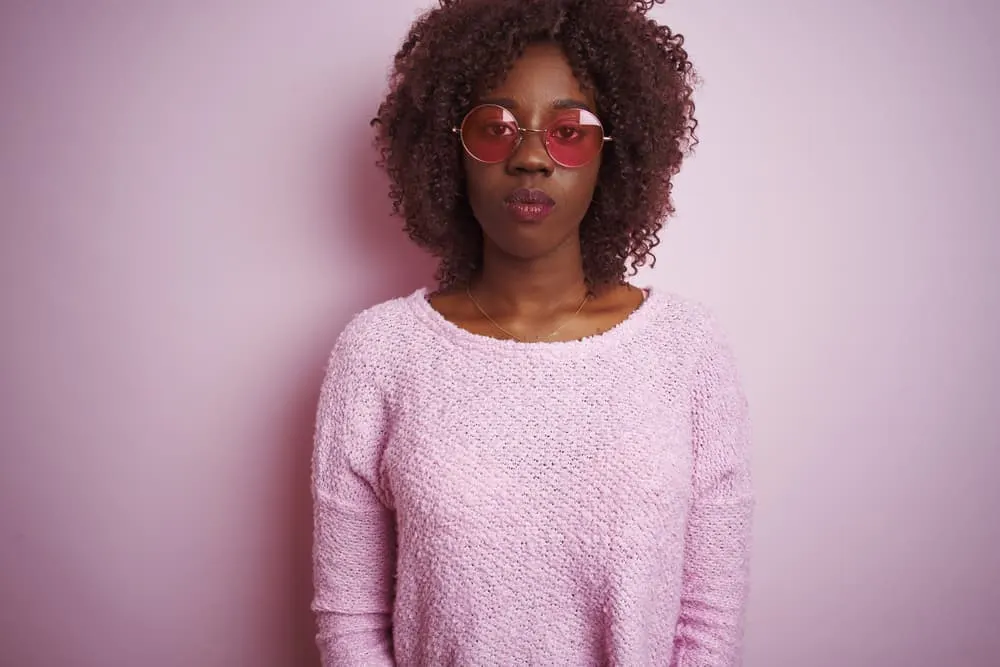 Pros and Cons of Wigs
Now that you know some of the differences between wigs and weaves, let's take a look at some of the pros and cons of wigs to yield some additional insight.
Wig Pros
Wigs are protective. While wearing one, your natural hair will remain undisturbed underneath it.
They are ideal for anyone experiencing hair thinning or bald spots.
They are much easier to install than weaves.
They come in many styles, colors, and lengths, enabling you to try virtually any style without making a long-ter commitment.
Wig caps come in many different sizes, so you won't have a hard time finding one that fits you.
Wig Cons
They need to be reinstalled daily unless you take steps to secure them for a longer period using glue/wig adhesive or long-wear wig tape.
There is also the risk of a wig falling off or shifting. Wigs aren't the most secure, so if you plan on going swimming or doing any strenuous exercise for the day, you are better off going with another style.
Many people who wear wigs complain that they get hot and uncomfortable after extended wear.
Depending on the type of wig you choose, the final look can appear unnatural. Human hair wigs often look more natural than synthetic wigs.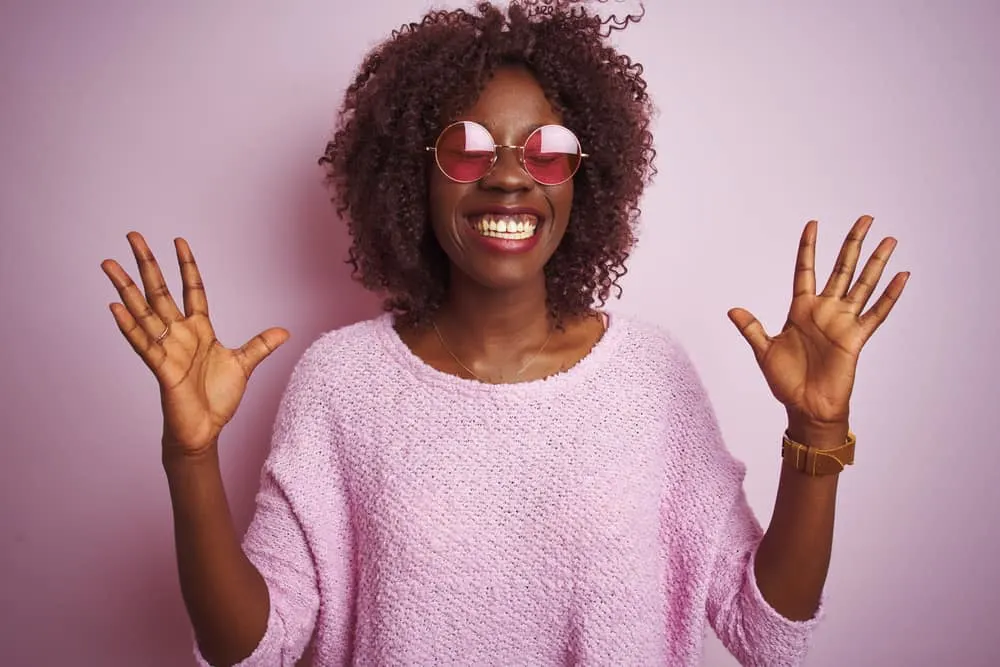 Pros and Cons of Weaves
Just like wigs, weaves come with their fair share of pros and cons. Let's look at them below!
Weave Pros
They are very secure. Since weaves require bundles to be sewed onto your natural hair, you don't have to worry much about losing wefts.
They blend well with your natural hair for a seamless look (when installed professionally).
They are a lot more convenient for a vacation or a long weekend road trip than wigs.
Weave Cons
They don't work for people with complete hair loss, being that they require hair bundles to be sewn onto natural hair.
They don't pair well with active lifestyles. The sweat combined with the weave and braided hair can lead to a bad odor.
In an effort to create a secure base, stylists often cornrow the hair too tightly, resulting in headaches and hair loss. Wearing tight weaves too often can even lead to traction alopecia.
Washing a weave can be a monumental task, as it requires you to wash the extensions as well as the natural braided hair underneath.
How Long Does It Take to Install Wigs and Weaves?
Depending on the length and style, weaves may take anywhere between three and six hours to install. This includes the washing, drying, cornrowing, sewing, and styling processes.
Wigs take much less time to install, with an average time of under an hour.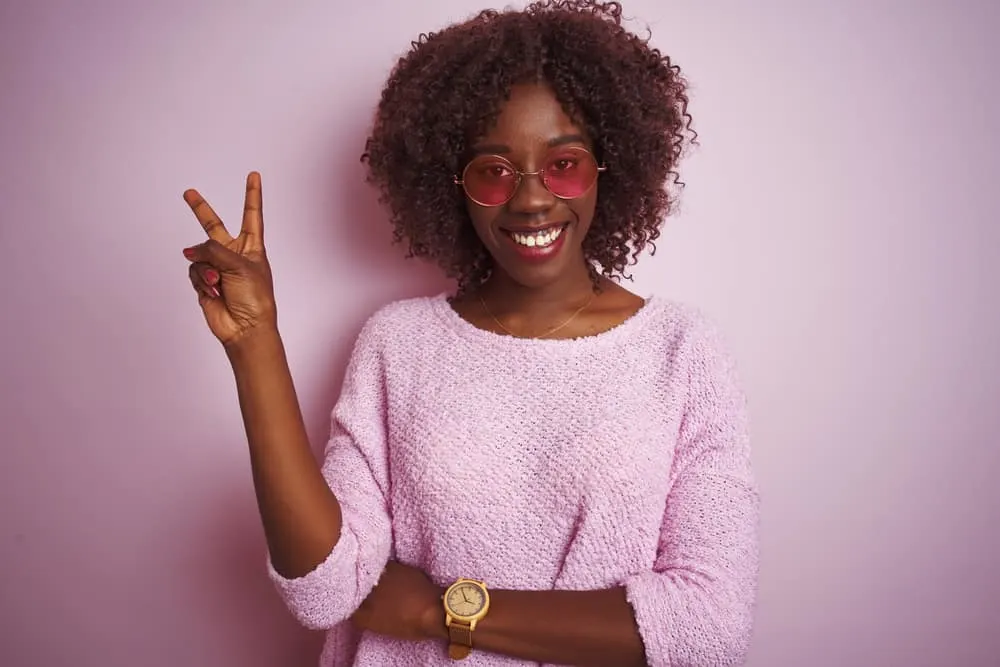 Wig and Weave Costs
Quality human hair for weaves can cost anywhere between $200 and $600 for a full head of bundles. After buying the hair, you'll have to pay an installation fee (usually around $150).
With continuous upkeep and repeated installations, the cost of a weave over a year is usually well over $1,000. Weave experts recommend buying new hair every year. Wigs may cost as little as $10 and as much as several thousand dollars.
The cost will depend on:
The type of hair used to make the wig (synthetic hair, human hair, virgin hair, etc.)
Whether it's a lace wig (lace wigs are more expensive than other wig types)
How long the wig is (longer wigs cost more)
The brand of the wig (well-known wig brands charge a premium)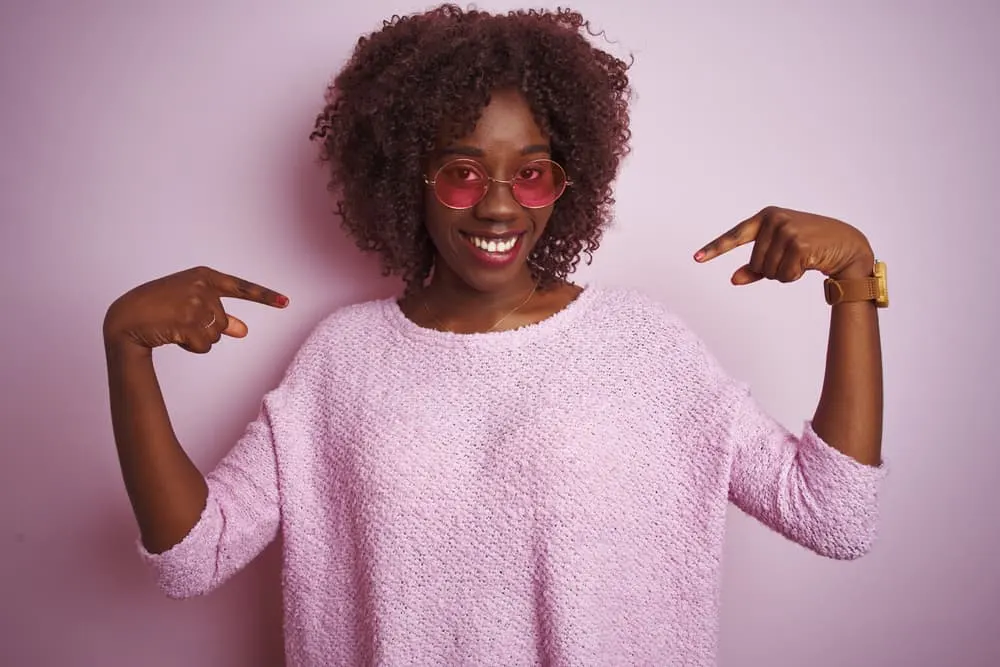 Both Wigs and Weaves Can Lead to Hair Damage
While weaves and wigs are a great way to protect your natural hair, both can lead to breakage if you are not careful. Weaves can lead to natural hair loss, especially as a result of braiding your hair too tightly before sewing in the weave.
Also, the braids underneath the weave do not allow for free airflow to the scalp. This can lead to dirt, dandruff, and sweat buildup and can ultimately lead to hair loss and breakage.
With wigs, hair glues can cause tension along the hairline, leading to hairline recession and hair loss. Wigs can also force you to develop a habit of slicking your natural hair down all the time, which can trigger traction alopecia along your hairline.
Which Is Best for You: Wigs or Weaves?
Deciding whether a wig or a weave is best for you depends on your hair's condition and personal needs.
Choose a weave if:
You want a long-term style that you don't have to uninstall every day.
You have enough money to purchase hair wefts and pay for the installation.
You have relatively strong hair that's in a healthy state – the stress of a sew-in can break fine, fragile hair.
You want a style you can swim with.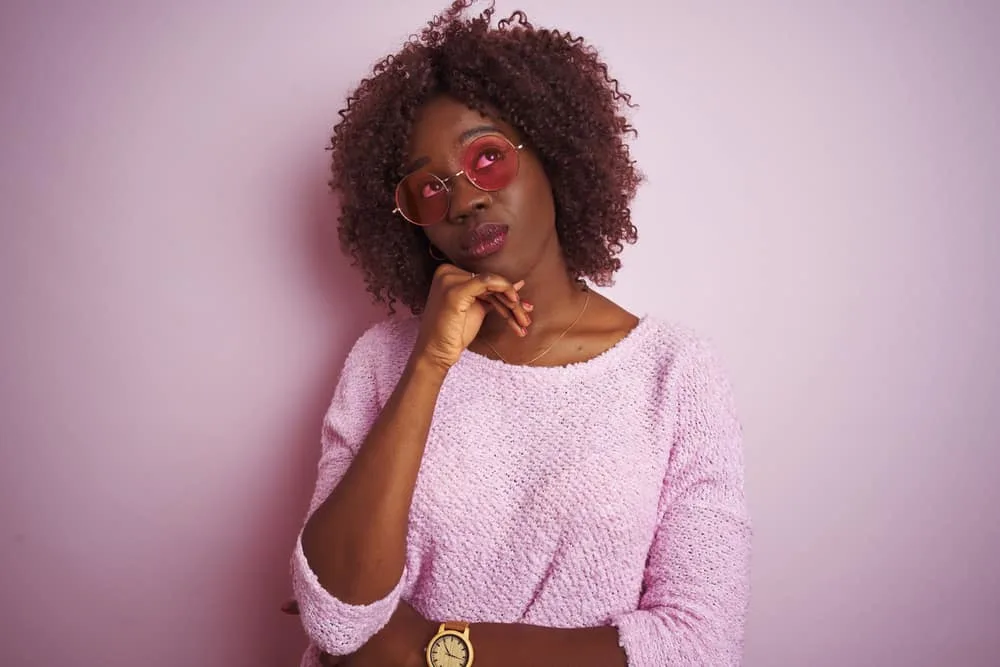 Choose a wig if:
You want a style that you can switch out at the drop of a hat.
Your hair has been balding or breaking off, and it needs a break.
You have a lot of styles you want to experiment with.
What's great about both wigs and weaves is that they give you the freedom to style your hair in ways that would be more difficult to do with your natural hair.
They have their share of pros and cons when it comes to cost and maintenance, but they both allow you to feel more confident about your hair.
We hope that this article helped you decide whether a weave or wig would be the best option for you, and we wish you the best with your hair!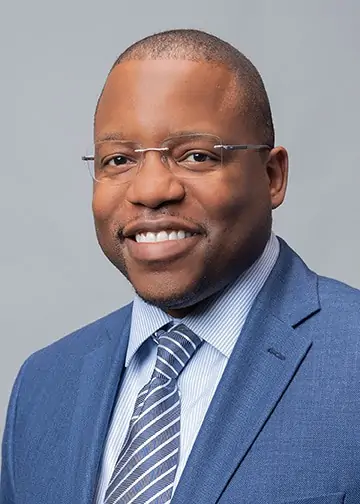 Kenneth Byrd holds a BS in Accounting and Management Information Systems and an MBA from the University of Alabama at Birmingham. With over 15 years of experience, Kenneth has been dedicated to hair care since 2008, when he co-founded Curl Centric® and Natural Hair Box alongside his wife. As a team, they promote healthy hair care practices through their comprehensive platform, Curl Centric. Curl Centric is a website operated by a husband and wife team that encourages healthy hair care. At Curl Centric, we aim to help our readers take control of their hair care journey and make good decisions about products, hairstyles, and maintenance techniques. We also have strict editorial integrity; here's an explanation of our editorial guidelines and how we make money.