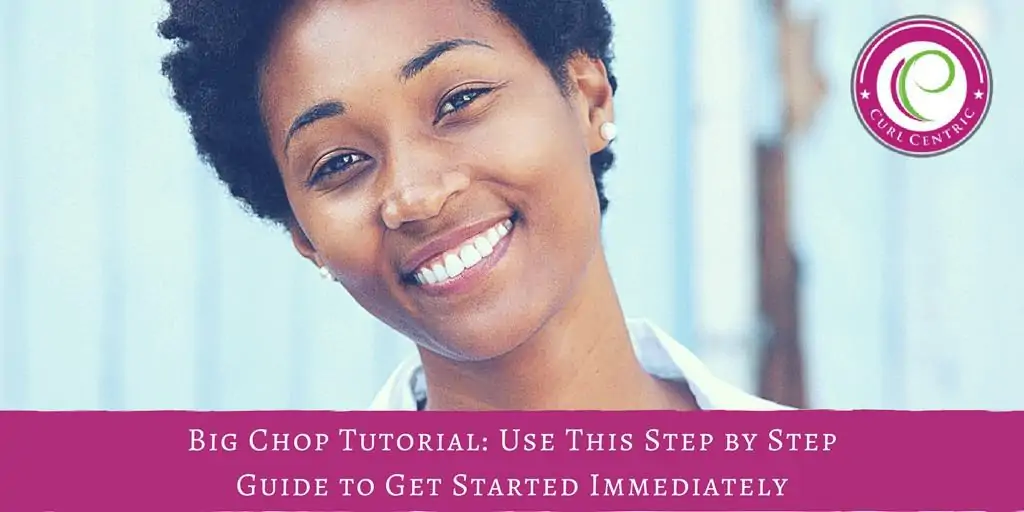 If you haven't heard the term big chopping before, let me explain exactly what it is. The big chop is the act of taking your natural hair journey from transitioning to officially 100% natural in a matter of minutes.
Curl Centric defines the term big chop as the act of cutting off all of your relaxed hair, leaving only your beautiful new growth, which is natural hair.
Big chopping is the quickest way to go natural and, unlike the alternative, transitioning from relaxed to natural hair. It's not only different in physical approach, but it's also different mentally.
To big chop, you have to emotionally detach yourself from your hair's length.
There are a lot of misconceptions when it comes to a women's hair length. Clearly, one length does not fit everyone. For those of you who decide to take the plunge and big chop – there are many benefits to a big chop journey.
The Big Chop 2016: Starting My New Natural Hair Journey
Throughout this article, we have included a series of videos from popular YouTube video blogger Chrissy Cousins. She discusses the beginning of her big chop journey, four-month post big chop update, and hair growth at the one-year mark.
Throughout the series, Chrissy discusses using biotin for hair growth, hair typing, and big chop hairstyles. If you enjoy the videos, please subscribe to Chrissy's YouTube channel at this link.
Kira's (My) Spontaneous Chopping Experience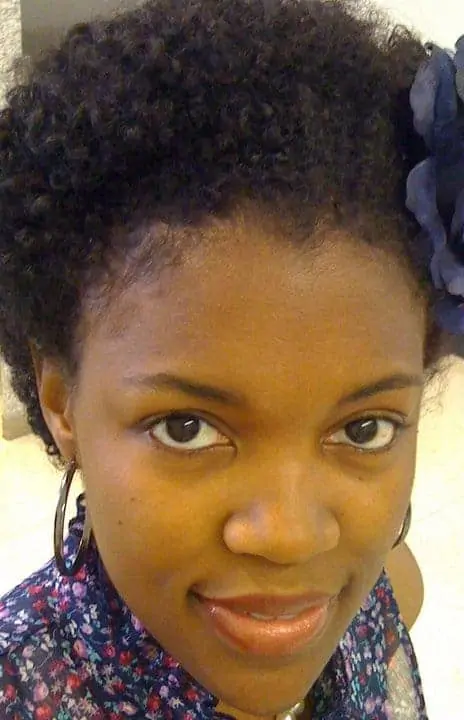 When I spontaneously big chopped, I chopped off a chunk of my hair on the left side of my head. My logic was to cut my hair in an even afro. However, once I started cutting my hair, I felt the urge to cut more and more.
I was cutting chunks from the same area, and there was a dent in the front when I picked out my natural afro. To make the chunk of hair that I cut out less noticeable, I patted my afro down extra tight.
I also wore afro puffs. My mistake can make your journey easier.
Spontaneity can be an excellent quality to have, but in hindsight, I needed a plan that explained how I was going big chop. I needed to understand what tools to use and a visual guide to ensure that I didn't cut off more hair than necessary.
So, I needed a gauge that helped me determine when I had chopped off enough; so I could put the scissors down and back away. After giving it much thought, I came to the determination that I could've used rubber bands to aid in the big chopping process.
Below I'll explain how to use rubber bands for your big chop.
You will need the following:
Freshly washed hair that has been allowed to air dry. We don't recommend blow-drying, flat ironing, or stretching your hair before big chopping because you will need to clearly see the line of demarcation. The line of demarcation is where the natural hair and relaxed hair intersect.
Rubber Bands are needed so that you can easily mark the line of demarcation.
It's important to use quality hair-cutting shears. Please do not cut your hair with dull scissors. Dull scissors or low-quality hair-cutting shears may damage your hair.
It's helpful if you can see your hair from different angles, so I recommend using two mirrors. Having one handheld mirror and a wall-mounted mirror is optimal to achieve the viewing angles needed to easily big chop.
You'll need a wide-tooth comb to make parts as you section off your hair.
Butterfly clips or duckbill clips will help keep your hair together as you create sections throughout your hair.
Items:
How to Do the Big Chop Your Own Hair
Step 1. Using the comb, section off your freshly washed hair into four large sections using the diagram below as a guide.
Part or section your hair from ear to ear. Use the blue line starting with 1 and ending with 2 in the diagram below as a guide.
Next, using the orange line starting with 3 and ending with 4 in the diagram, part your hair down the center from your forehead to the nape of your neck.
Use butterfly clips or duckbill clips to keep each section separated.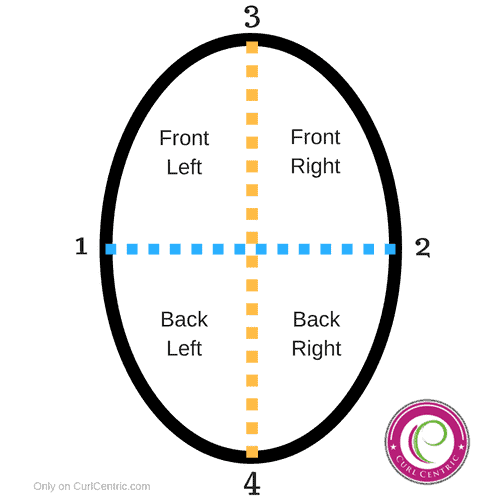 Step 2. After the hair has been separated into four sections, working from the right front section just above your ear, make two parts so that you will have three equal sections. Use the diagrams below as a guide.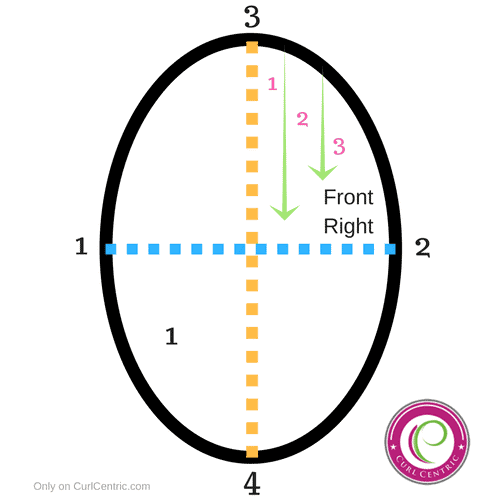 Step 3. Working within the three sections, starting on row one, section your hair into square parts and place a rubber band right above the new growth. The new growth represents your natural hair.
The size of each square is determined by the amount of new growth you have. If there is very little new growth, the squares may be smaller. If there is a lot of new growth, the squares may be larger.
The goal is to have each square sectioned off with a rubber band so that the line of demarcation is exposed above the rubber band.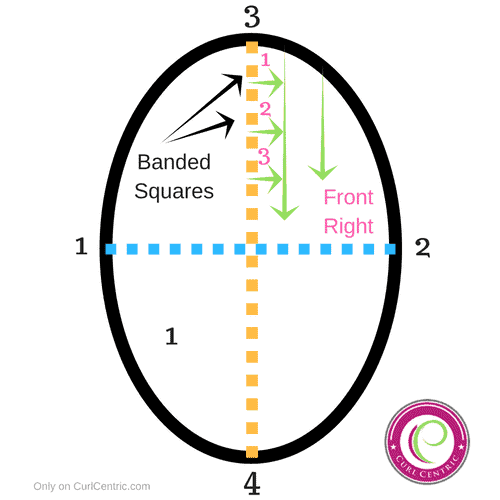 Having the line of demarcation visible allows you to use it as a guide as you cut the relaxed ends off of your hair.
Step 4. Continue to rubber band the entire right front section. Keep in mind two things: (1) If you want uniform hair, align each rubber band with the one beside it. This will make all the rubber bands even.
When banding a new section, be sure to use a previously banded section as a guide. (2) If you are not concerned about having even hair, then rubber band the hair just below the line of demarcation.
This way, you have the greatest chance of cutting off all of your relaxed ends. Once you finish, there may be a need to go back and snip a little.
Step 5. Repeat steps 2 through 4 for the remaining sections of your hair. Remember to use the mirror so you're able to see the back of your head as you create sections.
Once your entire head has been sectioned off into banded squares, cut off your relaxed hair, including the rubber band.
4 Month Post Chop Update: Hair Type, Biotin, Coloring My Hair?
4 Month Post Big Chop Update! | Hair Type, Biotin, Coloring My Hair?
Chrissy's four-month post-big chop update video discusses the benefits of biotin, hair typing, and other natural hair-related topics.
Would You Rather Use a Stylist or Big Chop Yourself?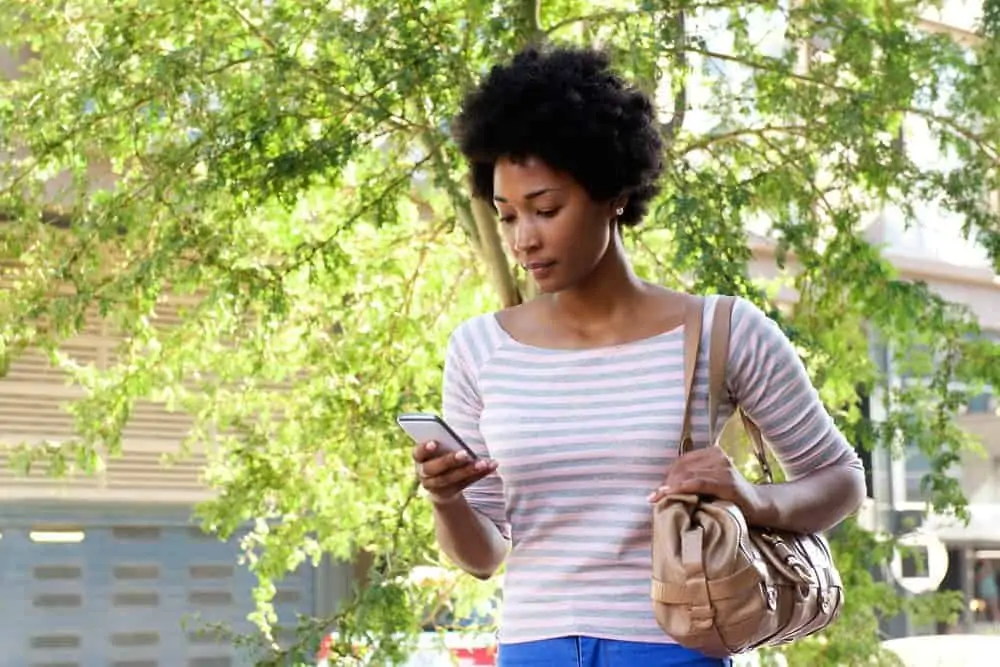 If you're not comfortable with big chopping your hair or haven't found the time to big chop on your own, maybe you should consider hiring a stylist for your big chop.
If you're like most people, you have already invested time in learning how to transition to natural hair.
At some point, you will become fed up and disinterested in dealing with both your relaxed hair and natural hair since you're currently managing multiple textures.
With a combination of thick new growth and stringy relaxed ends, it's easy to become frustrated. Please don't big chop while you're frustrated.
You really want the big chop to go as smoothly as possible. Also, you want it to be a positive, memorable experience.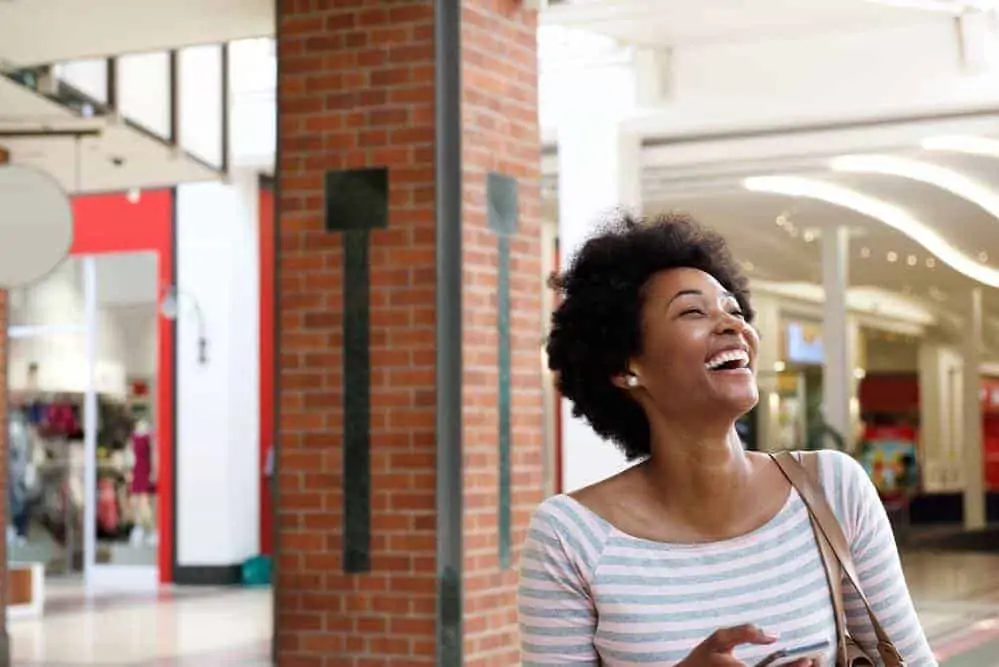 Choosing a Stylist for Your Big Chop
The best thing you can do is to figure out exactly what you want. Begin with the end in mind, thinking about what you want your hair to look like when you get out of the chair.
Big chopping can be downright scary. If you decide to allow someone else to cut your hair, the person that you chose, depending on their experience, can add a level of comfort.
Read the reviews of their other clients. Visit their website and look for testimonials. Check out their social media pages for photos and additional client feedback.
This research will give you a good idea of what to expect from your experience, and oftentimes you'll see real results from other clients.
Communication with your stylist is key. You should be able to describe your style or provide a sample photo of the style you want so they are able to create the look you expect.
Keep in mind that the person you pick may not have a lot of experience with handling natural hair. Their understanding of natural hair lingo may be limited.
So make sure you are able to explain what you want in clear, simple words instead of using natural hair lingo. We recommend finding a picture online to show your stylist the exact look that you're expecting.
By doing a bit of footwork at the beginning and by asking the right questions, you can help ensure that you get the service and results that you want.
I transitioned for 17 months before big chopping. On the day I big chopped, my goal was to cut off the relaxed ends only! I had no desire to cut my hair in a style. My only goal was to be 100% natural. I was fully aware that this meant that my hair might be uneven. However, I didn't wear my hair straight, so the unevenness wasn't noticeable in my puff. A year later, my hair was cut even.
Wash n Go on Curly Hair: 1 Year Post Chop
Wash n Go on TWA | 1 Year Post- Big Chop!
Chrissy, who is wearing a wash & go hairstyle, shares her post big chop story "one year later". This video also shows you what you should expect from a hair growth standpoint one year after your big chop.
Big Chop Hairstyles vs. Only Cutting Off the Relaxed Hair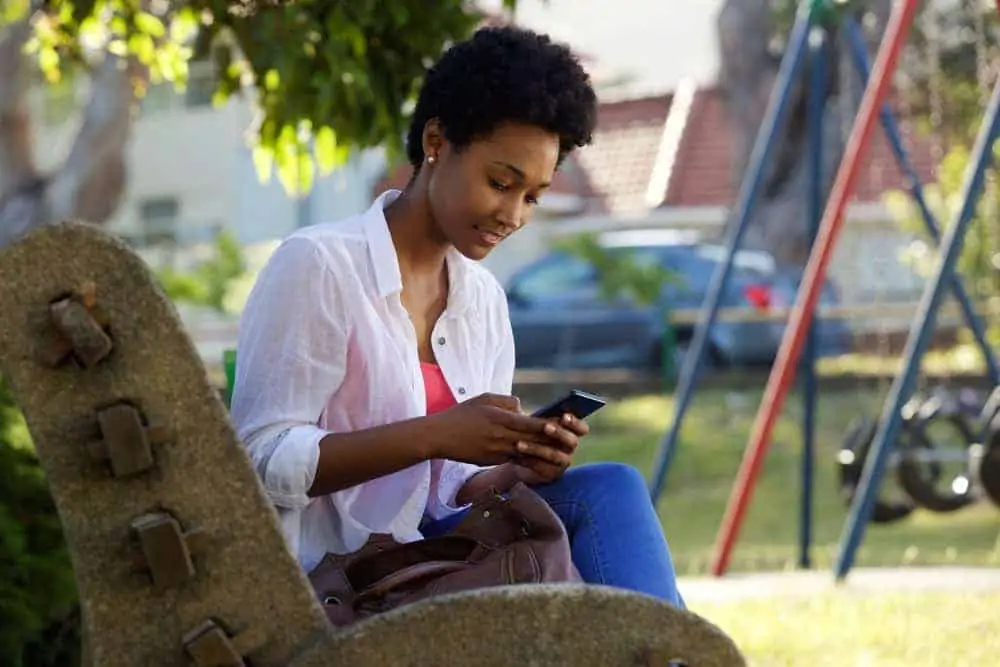 When you big chop, do you want your hair cut into a style, or do you want the relaxed ends cut off?
Option 1 – Getting a Big Chop Hairstyle: If you decide to have your hair styled, your hair shouldn't be uneven, plus you'll have a cute, new natural hairstyle.
On the flip side, it's likely that you'll lose some of the hair growth progress that you've achieved since your last relaxer.
If you decide to grow your hair longer, you will likely go through that awkward stage that occurs when growing out most hairstyles.
Option 2 – Only Cutting Off the Relaxed Hair: If you decide to have the relaxed ends cut off, this will allow you to keep the new natural hair growth that you have achieved since your last relaxer.
With this option, your hair will not be cut into a particular style or shape, except the automatic shape that your natural coils retract to all by themselves after the relaxed ends are cut off.
Note that you can manually shape your natural coils with the help of styling products and a little patting or stretching as needed. Whatever you decide, spend some time weighing your options for what works best for you and your lifestyle.
A quick note about me: My last relaxer was in January 2007. I have never had my hair cut into a style. Personally, I need to be able to wear a bun or a puff. That's my default style. Plus, the length of my hair is an important factor to me. By not cutting my hair into a specific style, I've been able to grow my hair to middle back length (MBL) since I big chopped.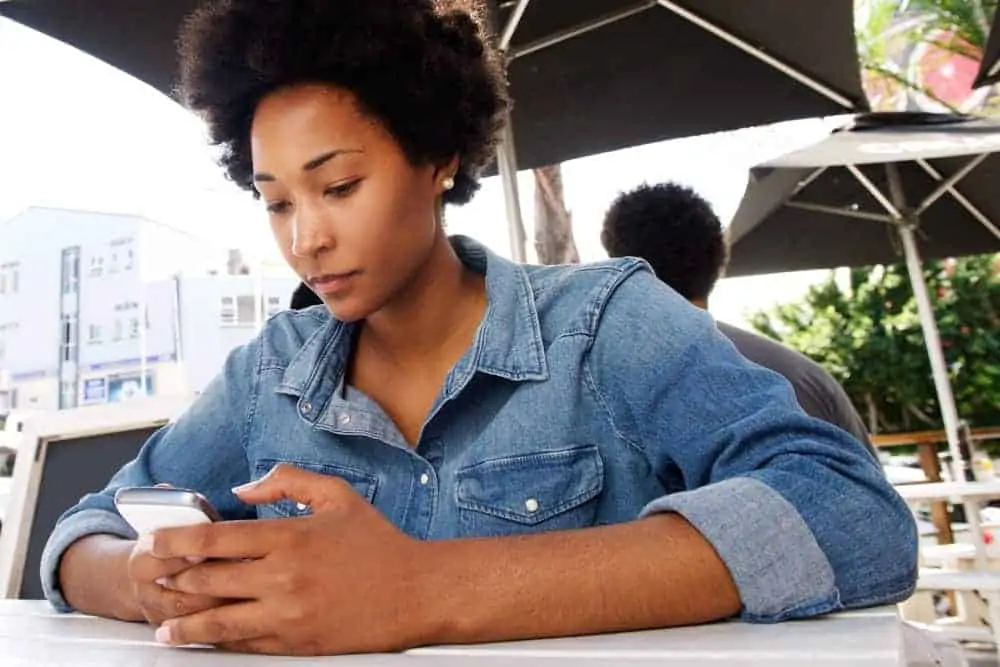 Who Should Do Your Big Chop?
Many women choose to allow their spouse to cut their hair, which is a great option. Also, if you prefer to have your hair cut by a stylist, there are some things to consider.
I highly suggest having a conversation with the prospective stylists and discussing what you want. You are not obligated to use anyone and should choose the person that you determine will do the best job on your hair.
Often your regular stylist or the "homegirl" that maintained your relaxed hair won't be the best fit for big chopping your natural hair. The person that you choose should have experience with natural hair.
The real decision isn't necessarily between a stylist or barber but who you think, based on your conversations, can best deliver what you want.
Be as clear and thorough as possible, so you have a good understanding of their abilities. Watch their body language, the tone of their voice, and the words they choose.
If they are speaking negatively about natural hair, they may not be the right fit.
Is the conversation inviting?
Are they professional?
How do they interact with their other clients?
Are they distracted as they work with their other clients?
Did they schedule multiple clients at the same time, resulting in a lot of clients waiting to get service?
All of these things can impact the quality of service you receive.
The Conversation With Your Stylist: "The Interview"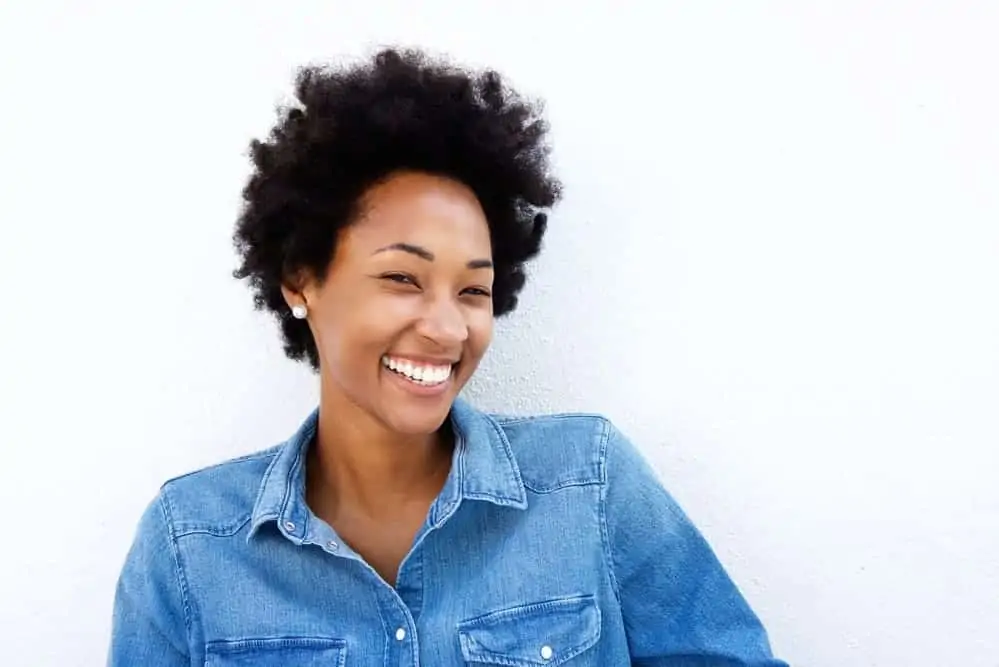 The conversation with your stylist should really be viewed as an interview since you have a service that you would like to have performed. You're looking for the best fit based on your needs and your confidence level.
Having this conversation with the person you have in mind is the best thing for them and for you. You want someone who is comfortable doing your big chop, plus you want someone who shares the same enthusiasm as you.
The best way to know if the person you are considering has the same mutual enthusiasm as you is by asking questions like the ones I have provided.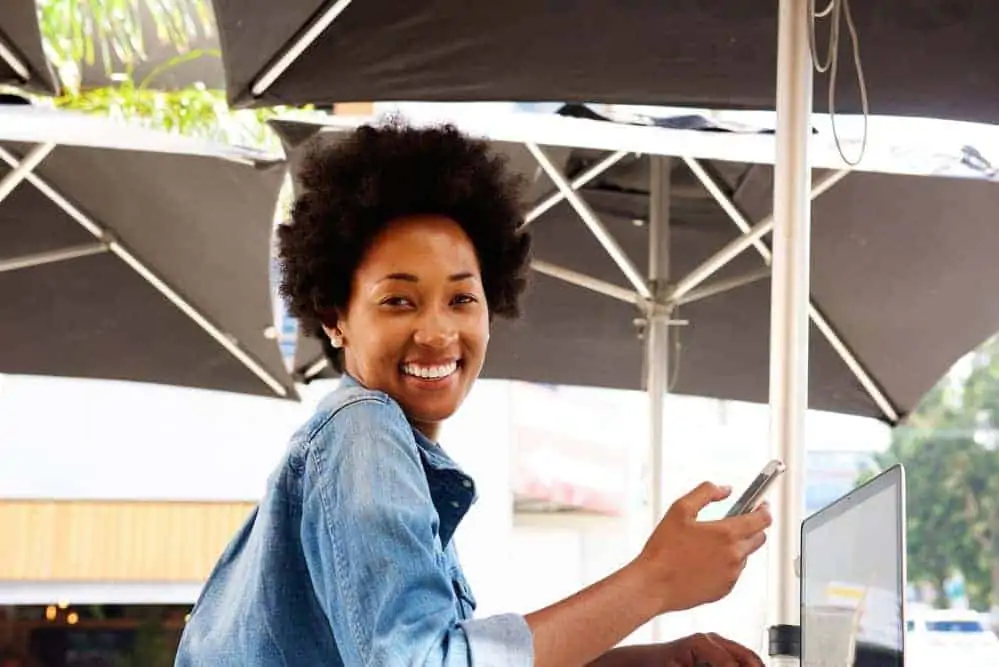 Here are several questions that I suggest you ask:
Can you explain your process of big chopping? Walk through the entire process step by step.
Due to a variety of reasons that are mostly outside the scope of this article, we recommend that you big chop your hair while it's dry.
For example, potential damage to your hair, the fact that wet hair often appears longer than dry hair, and differences in porosity are a few reasons why we recommend drying your hair before you big chop.
Although we have seen women successfully big chop both wet and dry hair, it's really more of a personal preference. Based on the information they provide, you should have a solid idea of what to expect at your appointment if you decide to make one with them.
How long have you been a natural hair beautician?
Is natural hair care your specialty?
What are some of the natural hairstyles you can create once my relaxed ends are cut off?
What is the typical waiting period from the appointment time to actually seating in your chair?
Should I expect to be seated immediately after arriving?
Should I arrive with my hair already shampooed, conditioned, and damp (wet)? Or should it be dry?
If I arrive with my hair dry, should I plan for you to shampoo and condition it?
What products do you use?
What are your thoughts on using customer-requested products?
Do you use shears or clippers to cut the relaxed ends off?
I often recommend that you ask to see the entire process in the mirror as they are cutting. You might decide that you want to have a few pictures snapped as well.
That way, you can track the transformation.
If it makes you comfortable to get the relaxed ends cut off and set a hairstyle appointment later, feel free to do that. Give yourself time to go home, wet your strands, and see what your hair looks like after the big chop.
Think about what you want to happen to make this big chop experience memorable.
There are several big chop hairstyles (i.e., TWA styles) that you can wear immediately and many natural hairstyles to choose from after your hair start to grow out.
Our Final Thoughts, Plus the Top 5 Benefits of the Big Chop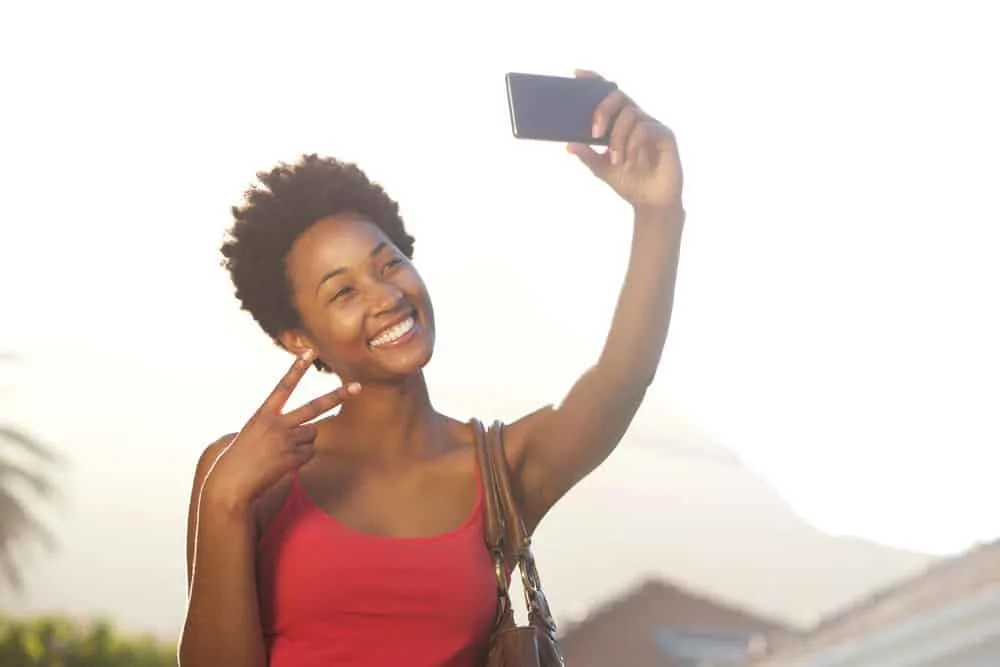 Going natural can be a great experience. I've been natural for more than ten years, and have thoroughly enjoyed my natural hair journey.
I couldn't even imagine relaxing my hair again. If you're still considering the big chop, I highly recommend it. Big chopping has been an incredibly rewarding experience for me.
What Is a Big Chop?
The "big chop" is when you cut off all of your relaxed or chemically-treated hair to start fresh with your natural hair texture. This can be a big decision for many people, often involving significant hair loss. But, it's usually seen as a way to embrace and celebrate one's natural hair texture.
What Does a Big Chop Do for Your Hair?
The big chop allows you to start fresh with your natural hair texture. This is a great way to remove damage or breakage caused by previous chemical treatments, and it can also give you a better idea of your natural hair type and texture. Additionally, cutting your hair short can make it easier to manage and style.
Is the Big Chop Good for Your Hair?
For some people, cutting off all their chemically-treated hair is a great way to give their hair a "reset" and promote healthy growth. However, for others, it can lead to a lot of anxiety and stress. Ultimately, it's up to you to decide whether the big chop is the right choice for your hair and your desires.
Does Your Hair Texture Change After Your Big Chop?
Generally, your hair texture will remain the same after the big chop, as natural hair texture is determined by your genetics. However, some people may find that their hair feels very different after the big chop. They've probably become used to the feel of chemically-treated hair, and after cutting it off, they can feel their natural texture again.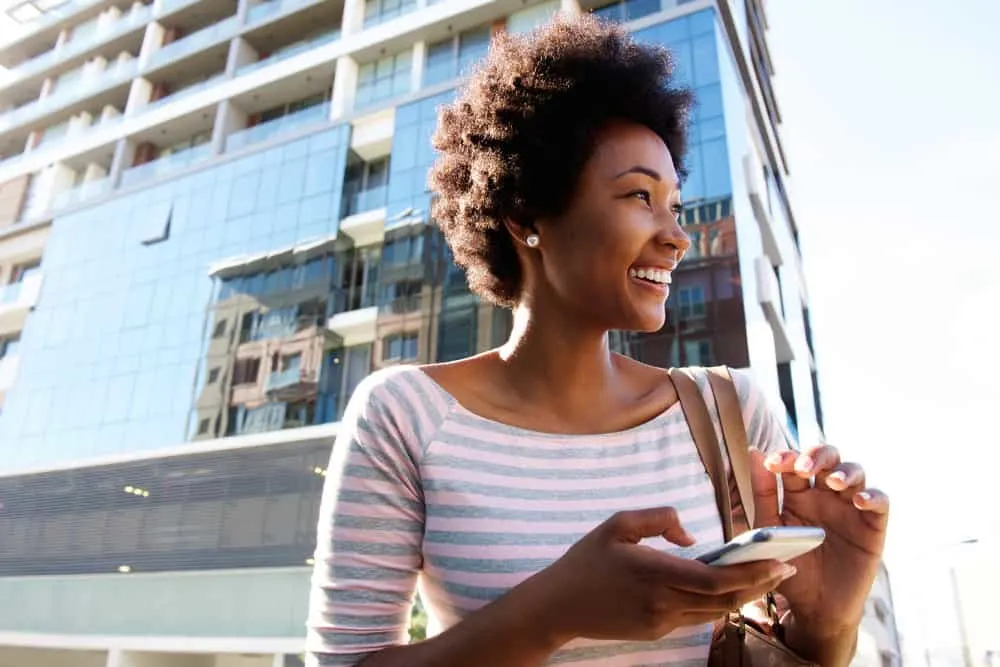 Does the Big Chop Help Hair Growth?
While the big chop itself doesn't necessarily make your hair grow faster, it can help promote healthy hair growth in several ways. First, cutting off damaged or chemically-treated hair can help remove split ends and breakage, which can prevent further damage and breakage from occurring. This can promote healthier hair growth over time.
Does Hair Grow Faster After You Big Chop?
While cutting your hair with the big chop may create the appearance of faster hair growth because you're starting with shorter hair, it doesn't necessarily make hair grow faster. But, by embracing your natural hair texture and avoiding harsh chemical treatments, you can improve the overall health of your hair and scalp, allowing faster, stronger hair growth.
How Long Does It Take for Natural Hair to Grow After the Big Chop?
On average, hair grows about half an inch per month, so it can take several months or even years to grow out your natural hair after the big chop. If you want your hair to grow faster, make sure you're eating a healthy, balanced diet rich in vitamins and nutrients. Avoid harsh chemicals and heat styling to prevent breakage.
Is the Big Chop Worth It?
For some, the big chop can be a transformative and empowering experience that helps them embrace their natural hair texture. For others, it may be a difficult and emotional experience that they regret. Ultimately, it's up to you to weigh the pros and cons and decide whether the big chop is the right choice for you and your hair.
Here is a brief overview of some of the things that I experienced:
5. Immediate Gratification
As you know, we now live in a world where many people want immediate gratification. We no longer want to wait for our hair to grow and would rather install extensions to have immediate length.
If you want immediate gratification (like I did), then the big chop is definitely for you.
When you big chop, your natural hair journey starts immediately. You begin your natural hair journey with whatever new growth you have at the time.
4. You're a Superstar
Have you ever wanted to feel like a celebrity or superstar? If so, you should definitely big chop.
Even though big chop hairstyles are somewhat limited, everyone who knows you will want to discuss your new teeny weeny afro (TWA) hairstyle. People you know will be amazed at your new cut and will probably view it as a badge of courage.

3. Products Work Better
Listen up – product junkies. One of the biggest benefits of big chopping is that you only have to deal with the texture(s) of your natural hair instead of your relaxed hair texture also.
It's very difficult to cater to both relaxed hair and natural hair textures.
Many women decide to big chop because of this issue since dealing with multiple textures can be frustrating to many women.
With only natural hair on your head, you will have a better understanding of how products actually work for you and your hair.
2. Girl Power
Don't you just love accessories? What about headbands, hair scarves, slinky earrings, eye-catching lip gloss, and cute eyeshadow?
Big chopping allows you to accentuate your natural beauty, which can be covered up by your hair at times.
1. Gain Confidence
To big chop, a woman needs to carry a great deal of confidence and fierceness. Need I say more? If you found this information helpful, be sure to share it so that it can help someone else that's considering the big chop.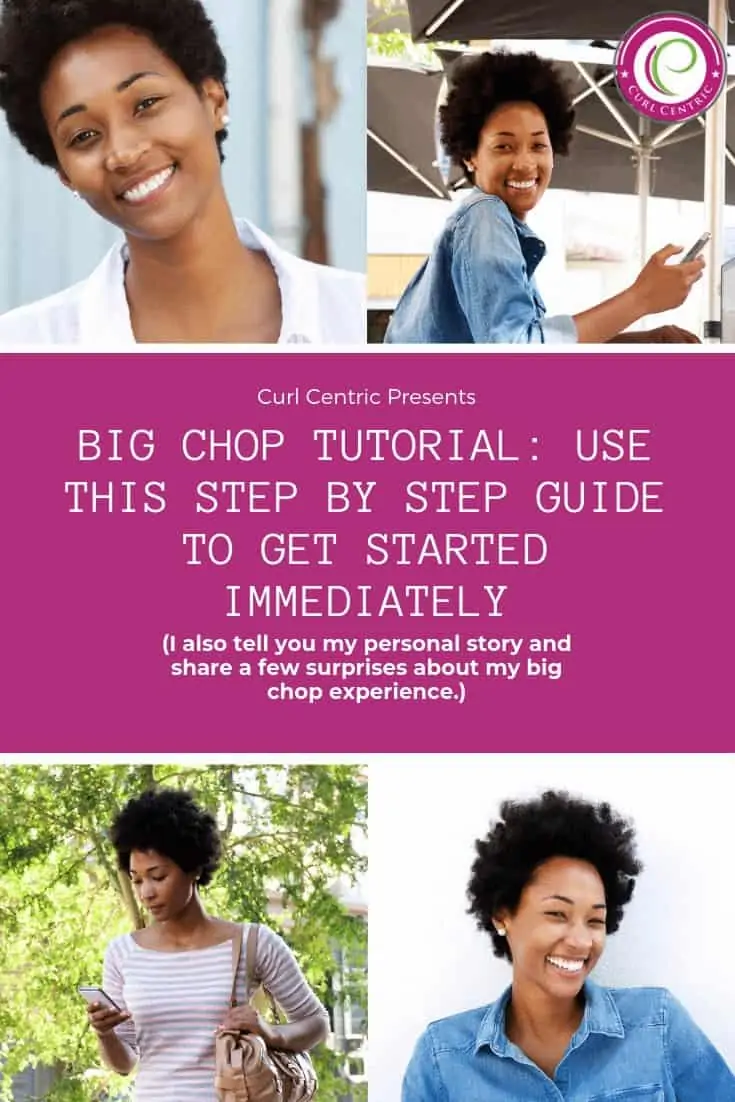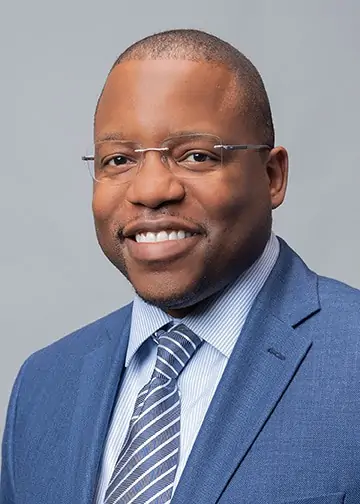 Kenneth Byrd holds a BS in Accounting and Management Information Systems and an MBA from the University of Alabama at Birmingham. With over 15 years of experience, Kenneth has been dedicated to hair care since 2008, when he co-founded Curl Centric® and Natural Hair Box alongside his wife. As a team, they promote healthy hair care practices through their comprehensive platform, Curl Centric. Curl Centric is a website operated by a husband and wife team that encourages healthy hair care. At Curl Centric, we aim to help our readers take control of their hair care journey and make good decisions about products, hairstyles, and maintenance techniques. We also have strict editorial integrity; here's an explanation of our editorial guidelines and how we make money.