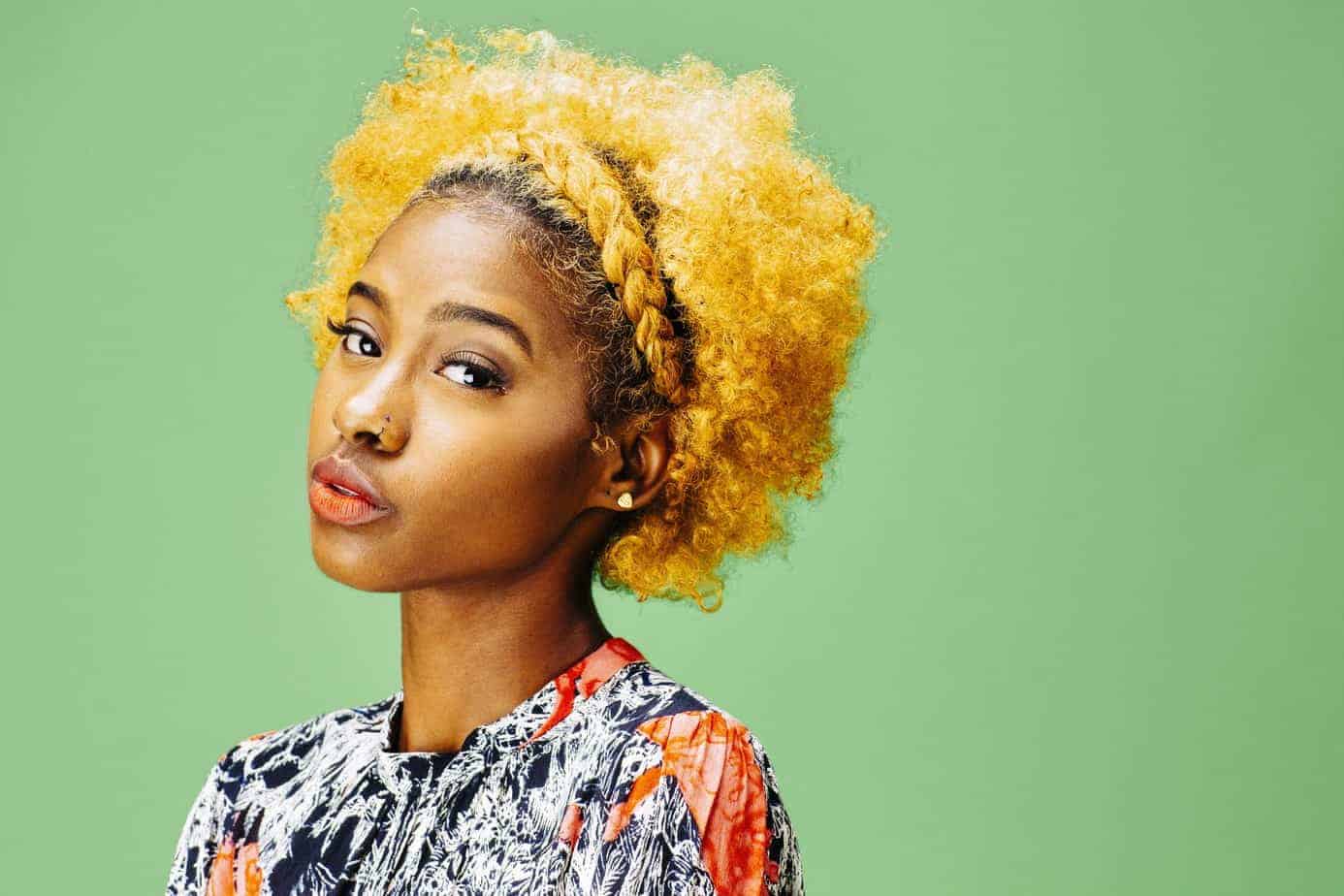 Have you fallen in love with halo braids?
We certainly have, mostly because it's a beginner friendly, elegant and versatile hairstyle.
This hairstyle dazzles those who see it, and its become pretty high profile since celebrities like Tracee Ellis Ross, Ciara, and Beyonce have been seen wearing halo braids over the past few years.
They've all shown how halo braids can work well for a variety of hair types.
Frankly, halo braids look good on straight, wavy, curly and kinky hair. It's really a versatile style that can work well in many circumstances, including weddings.
If you're looking for step-by-step tutorials on how to create halo braids, then keep reading.
1) Easy Halo Braid Tutorial
TUTORIAL| Easy How To- Halo/Crown Braid on Natural Hair
This classic hairstyle, demonstrated by Tola Revamps, is one that you will need to master before you can create the other styles shown in this article. This basic halo braid tutorial is fundamental to the remaining hairstyles.
Whether you want to use this style as a building block to learning more complex techniques, or you only want to learn how to create a basic halo braid, this short tutorial is where we recommend you get started.
During the tutorial, Tola uses jumbo Kanekalon braiding hair, beeswax, edge control gel, argan oil, heat protection spray, Pump It Up Spritz, Gorilla Snot Gel and hair pins.
2) Simple Beaded Halo Braid on 4C Hair
Easy Beaded Halo Braid on 4c Hair | Cosmopolitan Inspired Fumi Braid Hairstyle
If you liked the basic halo braid but would like to put a unique twist on the hairstyle, then you should check out this fresh beaded look by Asea Mae. We're big fans of
Asea Mae's YouTube channel
, plus she has two sweet twin babies that periodically join her videos.
The basic conventional halo braids will keep your hair strands protected, tucked inside of the braid, but this style will help you frame your face adding accessories and texture to your appearance.
Asea starts this style on freshly washed, stretched hair. It's 100% air-dried and she slept in twists overnight. To begin she parts off the middle center braid.
Now, this braid is only gonna go as far back as your halo starts, so keep that in mind when parting. Once she has nice clean parts, she starts creating the halo braid.
Asea mentions that her hairline is unique, so take that into consideration as you start your halo braid. Some women won't be able to create a perfectly straight line, you have to take your hairline into account for the first braid.
Once you have your first couple of sections, go ahead and create the middle braid. This is just to get it out of the way, we're gonna make it look nice at the end. Then part the right side, and make sure that the line matches up with the left side. You want to make sure that the style is symmetrical.
Now that you've completed the first two sections, go ahead and part another section. To switch it up and be a little different, Asea decided to do a design on the sides instead of the traditional straight down braids.
Although, the crossover should be easy for you to recreate. The most important tip we can give you is to be patient and gentle with your hair.
If you're patient, your style will usually look a lot better, but you'll also mitigate the possibility and causing unnecessary hair breakage.
3) Halo Braid on Short Natural Hair
Halo Braid on short natural hair| Protective Style
One thing that we really like about the halo braid hairstyle is that it can be done on nearly any length of hair.
Now there are exceptions, but unless you have a short tapered TWA, then most ladies can easily supplement their natural hair with extensions.
In this video, Danesha, from the YouTube channel DaneshaB Danesha, provides a detailed halo braid tutorial, which doubles as a protective style for those with short natural hair.
Additional Tips and Considerations
1. Preparation
You should start with hair that has been freshly washed and conditioned. Once it's approximately 90% dry, move to step two.
Note that we have written a comprehensive article on how often you should wash your hair and whether using shampoo is required. I highly recommend using this article, if you don't have a structured hair washing schedule.
This next step will depend on your personal preferences. The videos that included show several different ways to dry your hair. Some women choose to allow their hair to air dry, while other women choose to use a blow dryer with a diffuser attachment. Read this article to see our favorite hair dryers.
Depends on what works best for your hair, you'll need to determine how you want to dry your hair.
2. Part and Section Your Hair
Use a rattail comb, like the wide tooth rake comb from Tearsheet, to part your hair from ear to ear, right across your crown.
This comb is made from a heat resistant, carbon-based plastic that can be used while blow drying your hair. Of course, if you decide to let your hair air dry, having a heat resistant comb is less important.
3. Use a Styling Product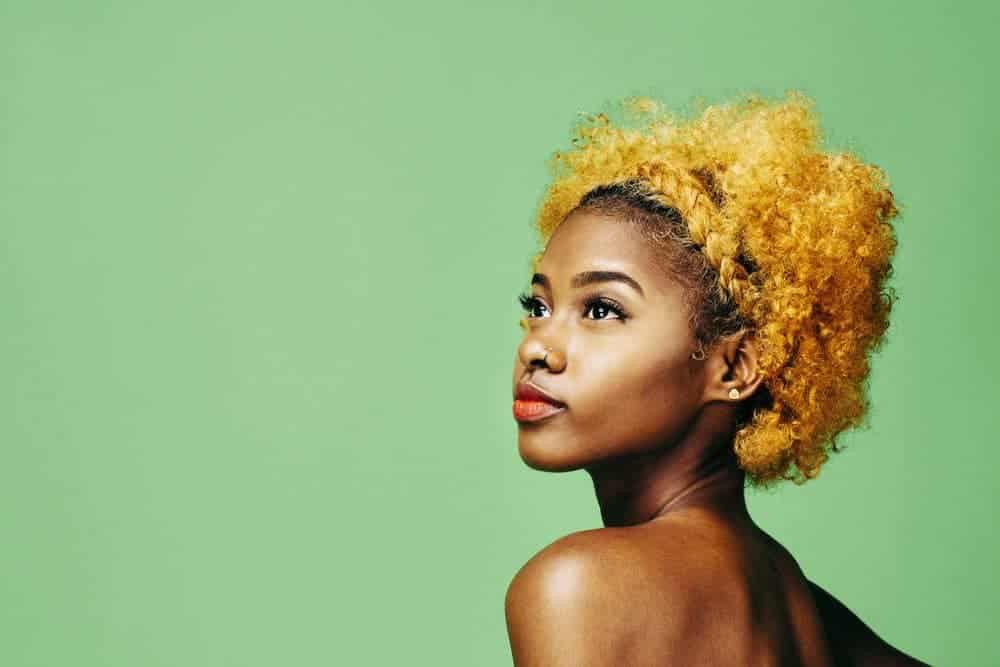 This step is where many naturals use their favorite styling product prior to braiding their hair, for example using a leave-in conditioner.
One product that we've been loving recently is the Coconut Oil Hair Serum by Hair Chemist. This hair serum contains sweet almond oil, olive oil, argan oil, jojoba oil, and coconut oils.
It's important to call out that the Coconut Oil Hair Serum by Hair Chemist contains dimethicone, which is popular silicone used in many hair products. If you're avoiding silicons, check out this creamy silicon-free leave-in hair butter by OGX.
If you're on the fence regarding whether you should use silicones, read this article.
4. Braiding Your Hair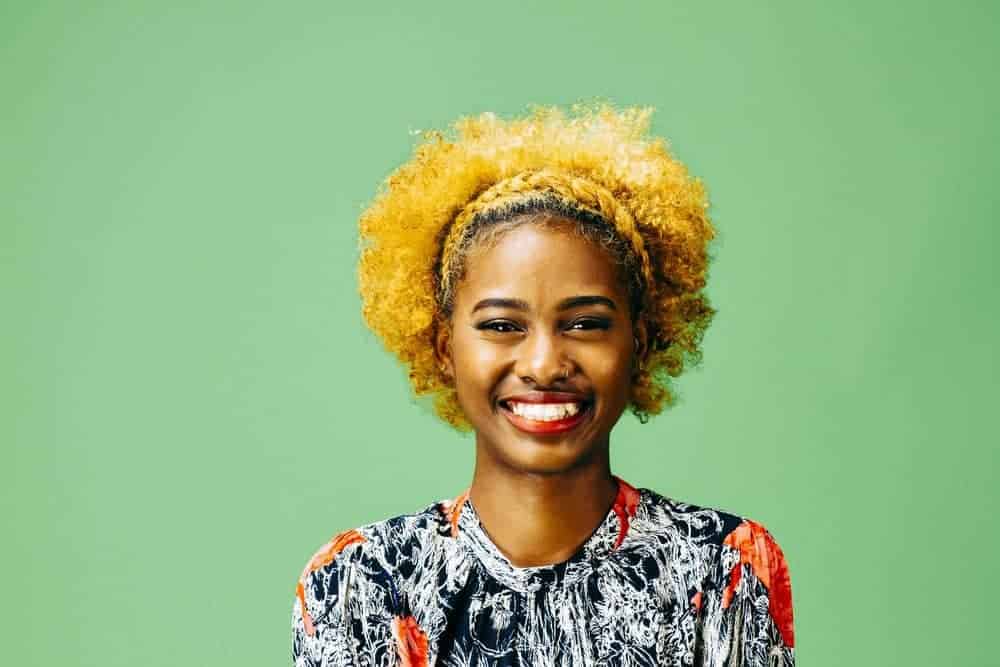 The next several steps involve braiding your hair or creating the halo braid. We recommend watching the videos included in this article to see the braiding technique used step-by-step for your particular hair type.
For a finishing touch, use you can use the Natural Honey & Shea Edge Tamer from Design Essentials. We've fallen in love with how well this one holds up without getting flaky or sticky. It's got a combination of shea butter, honey, and castor oil that conditions with a firm hold.
If you'd like to add just a bit more shine, then use the moisturizing coconut oil leave-in hair mist by Hair Chemist. This hair mist includes sunflower oil, olive oil, argan oil, and coconut oil. It smells wonderful and it's very lightweight.
Faux Halo Braid for Short Natural Hair
Faux Halo Braid & Bun for Short-Medium length Natural Hair
In this video, Erica, from
Absolutely EricaTV
, creates a faux halo braid hairstyle for short to medium length natural hair. Usually halo braids form a circle around the crown of your head; however, you can create a unique look by having a braided bun in the back.
This is a very attractive hairstyle for professional occasions or special events where you want to wear a unique style that's sure to turn heads.