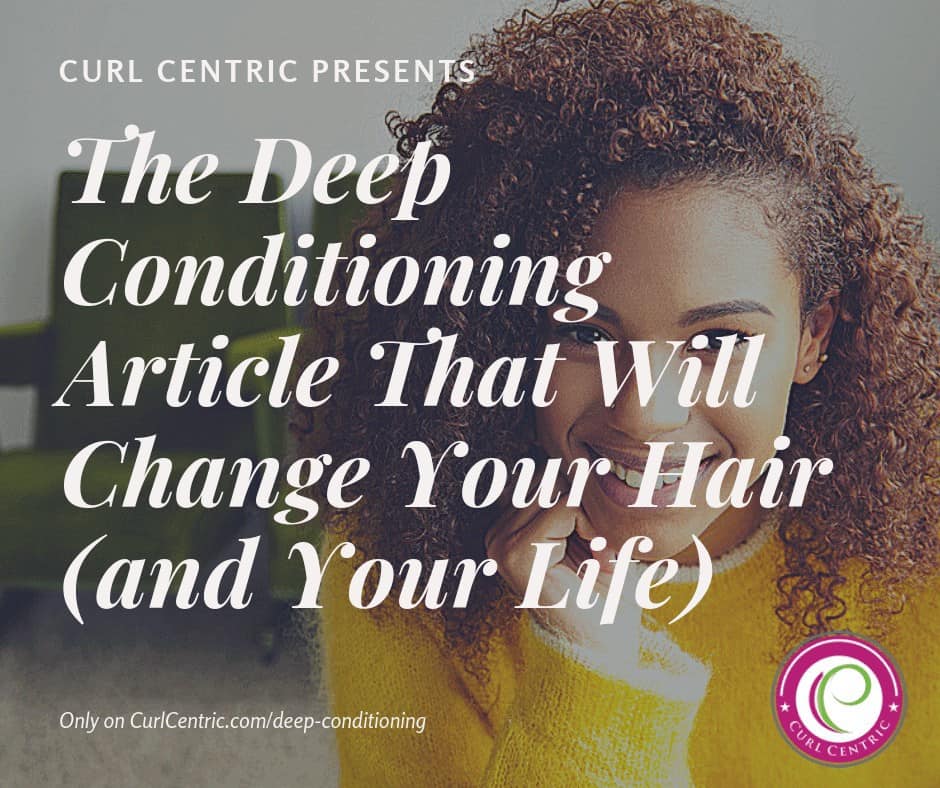 Can you really deep condition your hair?
There are mixed opinions in the natural hair community on whether leaving a conditioner on your hair for an extended period of time is helpful.
Some people say that the maximum effects can be achieved in 5 minutes time, but others argue that hair conditioner should be left on for 20 minutes, once a week.
To take a step back, let's look at what's happening to the hair when it's being conditioned.
The shampoo is used to remove excess oils and grease from your hair, cleaning the hair shaft. However, shampoo does not open the cuticle.
The Best Deep Conditioners for Natural Hair
Before we dive into the details of deep conditioning, if you're in a hurry or simply want a few recommended products that you can use for deep conditioning treatments, we've included a few products that we really like:
It's important to note that these are only examples of some deep conditioners that we've personally tested with good results. There are many different products that you can use beyond what we've included on this list.
What Will Open the Hair's Cuticle?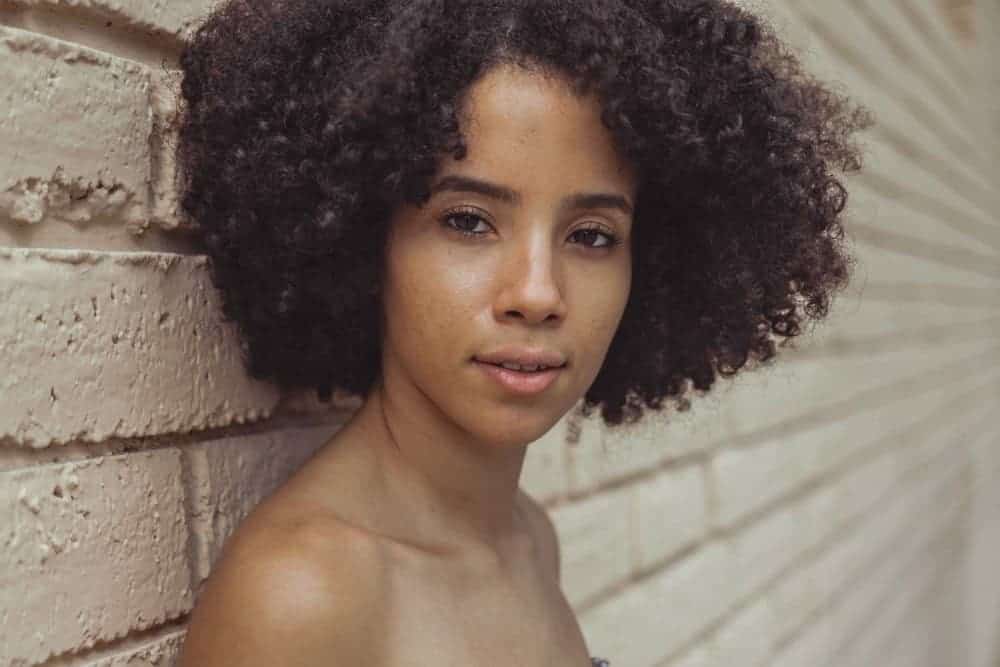 Shampoo is typically mildly acidic to neutral on the pH scale (usually in the neighborhood of 6-7, however, 8 is also acceptable).
Since shampoo has the potential to end up on your face and in your eyes, cosmetic scientists generally target a neutral pH level. For comparison, the pH level of the skin is around 4.5-5.5.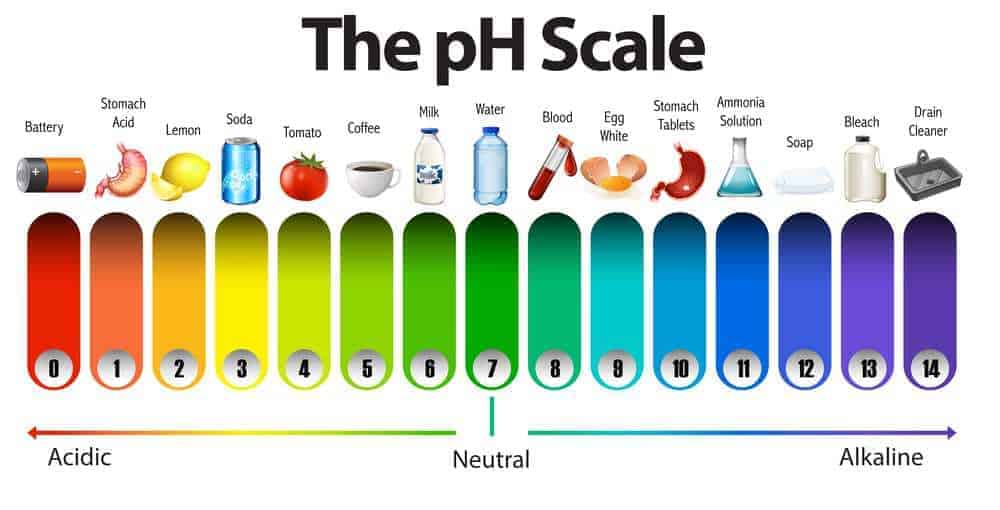 Things that open up the hair cuticle include chemical processing of the hair, such as coloring, bleaching, or relaxing the hair (i.e., creamy crack).
So, if you have natural hair, it's likely that your hair cuticles are closed; water and some oils are able to get in, but that's all. Certain oils are able to penetrate the cuticle, including coconut oil and olive oil, according to the International Journal of Trichology (source).
Now that you understand these facts, you might be wondering what's the point of using a deep conditioning hair treatment. Let's discuss this in detail.
Most ordinary conditioners work on the outside of the hair shaft by softening the hair, smoothing the cuticles, minimizing static, and in some cases helping water stay in the cortex. When conditioners are rinsed away, some conditioning agents are left behind, which keeps hair soft.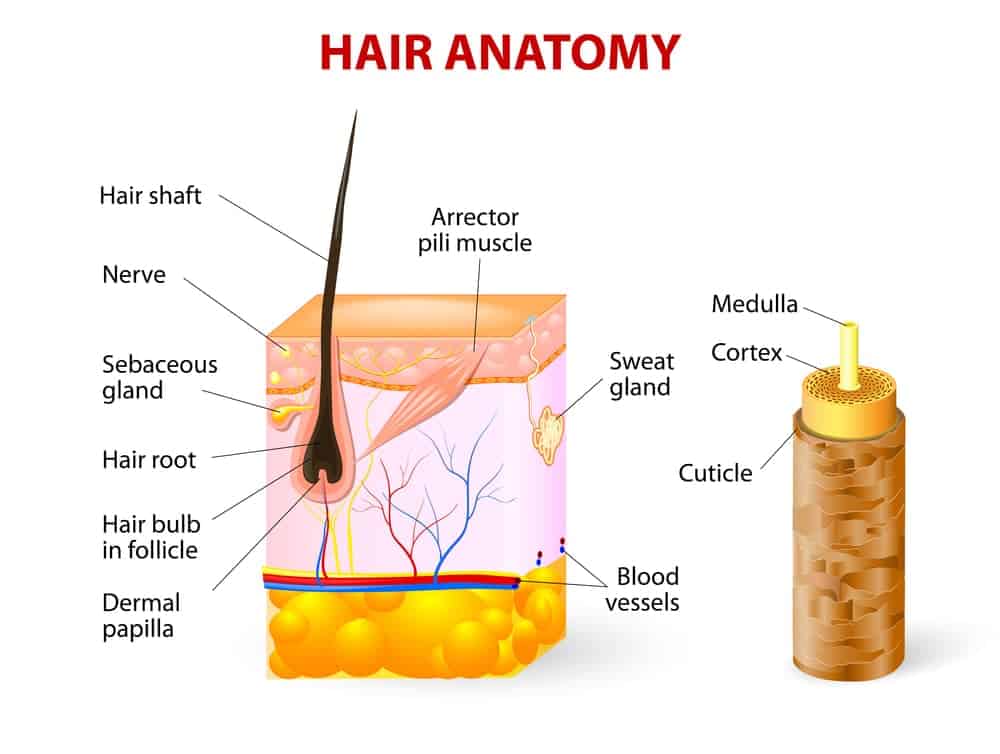 To improve the effectiveness and efficiency of your deep conditioning treatment follow these tips:
Your hair should be wet and the conditioner that you use should have either coconut oil or olive oil on the ingredients list. However, if the conditioner being used does not have these ingredients, they can be easily added.
Conditioner should be applied throughout the hair evenly. This is best done by taking the time to part the hair and apply the conditioner to small sections.
Heat can be added using warm water. It only takes 15 minutes for "pure" water to fully saturate hair, whereas steam takes at least 18 hours to fully saturate the hair. This would imply that adding water directly to your hair is likely more helpful than using a hair steamer for this purpose.
The length of time that the conditioner is left on the hair is a personal preference.
Our advice: Use your favorite conditioner for deep conditioning treatments. If it doesn't include an oil that will penetrate the hair strand, simply add some coconut oil or olive oil.
Should You Deep Condition on Wet Hair, Dry Hair, or Freshly Washed Hair?

We usually recommend that women start with freshly washed hair, using a process of (1) shampoo, (2) rinse, and (3) condition. So, you're ultimately deep conditioning wet hair if you follow this method.
Although, there are many different ways to deep condition. Some women deep condition their dry hair and then shampoo it (more about that later).
Our advice: Ultimately, for newbies, we recommend starting with freshly washed hair. Then deep condition your hair after rinsing out the shampoo.
However, as you become more familiar with how your specific hair type responds to various hair treatments you'll eventually develop a regimen that works for your needs.
Although, keep reading as we'll discuss some additional considerations depending on what you're trying to accomplish by deep conditioning.
Using Olive Oil or Coconut Oil as a Conditioner (Pre-Wash Treatment)
When using olive oil or coconut oil as a conditioner, it is important to apply the treatment to dry hair. It's important to understand that water repels oil.
So if you apply an oil-based treatment to wet hair, it won't be as effective. However, there are instances where you might want to wet your hair first or mix your oil with a conditioner such as:
If you want to limit the amount of water that penetrates your hair
You don't like the way oil feels on your dry hair
You are using the oil to seal in moisture
The purpose of using the oil is to reduce the damage that may occur after washing your hair
Using a Water-based Conditioner
When using water-based conditioners (i.e. hair masks, deep conditioners, or rinse outs), these conditioners coat the hair to repair the damage, smooth the cuticle, and soften and moisturize the hair.
For water-based conditioners, it is important to find products like a shampoo that contains anionic (negative) surfactants or a rinse off shampoo, and a hair conditioner that contains cationic (positive) surfactants.
By using these types of products, the conditioner will have the maximum potential to penetrate the hair strands.
Which Hair Conditioner Ingredients Penetrate the Hair Cuticle?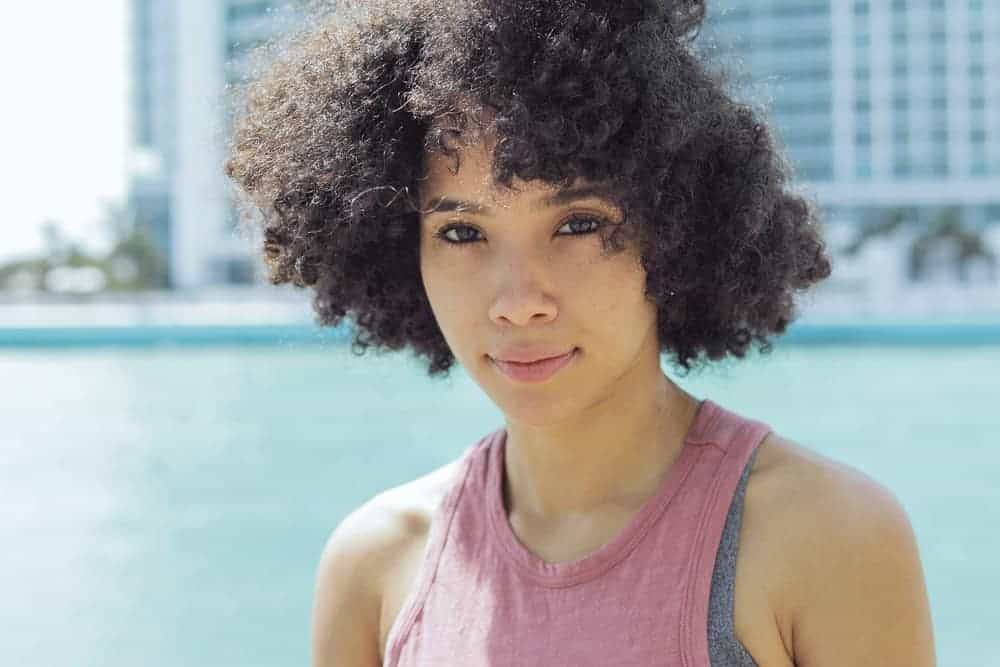 When choosing a deep conditioner, it is important to check the ingredients to ensure you are getting one that will penetrate the hair's cuticle.
When tests are done to determine how well a conditioner will penetrate the hair, the temperature is typically set to around 95°Fahrenheit (35° Celsius).
This temperature aligns with your body temperature or the temperature of your hair if you were to apply the conditioner and put on a plastic shower cap.
The type of deep conditioner we recommend depends on the type of hair (really the condition of your hair) that you have, whether natural hair, damaged hair from bleaching, coloring, styling with heat, or from using chemical relaxers or perms.
Once you finish reading this article, we encourage you to read our insider's guide to preventing and repairing heat damage if you're using heat styling tools. It includes a very interesting story from the point of view of someone who experienced heat damage.
Below is a list of conditioner ingredients that will penetrate the hair's cuticle.
Choosing the Best Conditioners for Natural Hair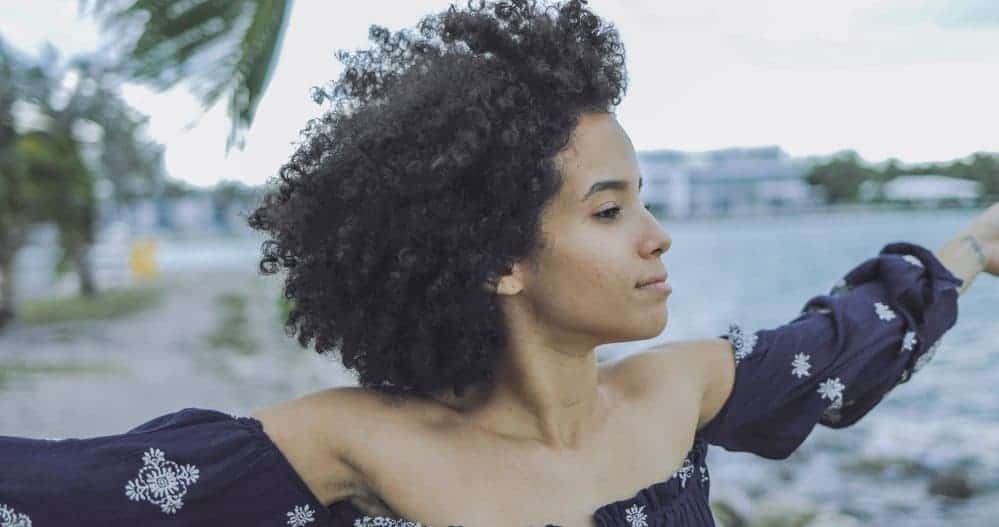 If you have natural hair, you will want to look for the following ingredients within your hair conditioner: water, coconut oil, hydrolyzed wheat protein, caffeine, cetrimonium bromide, and panthenol.
In the upcoming sections, we've provided details about how each ingredient interacts with your hair.
Hydrolyzed Wheat Protein
According to the International Journal of Trichology (source), hydrolyzed wheat protein needs to be left on for at least 30 minutes at 95° Fahrenheit for penetration to begin, but it should be kept on for 16 hours for maximum penetration.
The protein will penetrate the cuticle layers, and into the cortex for unprocessed natural hair. For damaged hair, it will only penetrate to the cortex.
The ingredient was uniformly tested on natural, bleached, colored, and chemically relaxed hair. When applying hydrolyzed wheat protein for test purposes, it was dissolved into water.
The results showed some form of penetration for all hair conditions.
Coconut Oil
In order for penetration to occur with coconut oil, it needs to be left on overnight. The Journal of Cosmetic Science published a research study that showed that there was penetration between the cuticle layers and in the cortex. Coconut oil was only tested on natural hair and found to penetrate within dry hair.
Cetrimonium Bromide (N(CH₃)₃)
In order for penetration to occur with cetyltrimethylammonium bromide (CTAB), it needs to be on the hair for six hours at 98.6° Fahrenheit (or 37° Celsius).
It was found that the cetrimonium bromide penetrated between the cuticle layers and also the cortex. CTAB was tested on natural hair and dissolved in water before application.
Caffeine and Panthenol
According to the British Association of Dermatologists, in an article titled "A novel cosmetic approach to treat thinning hair", details on the penetration of caffeine and panthenol are not completely clear.
The study suggests that caffeine and panthenol could be used as a leave-in treatment.
Choosing the Best Conditioners for Damaged Hair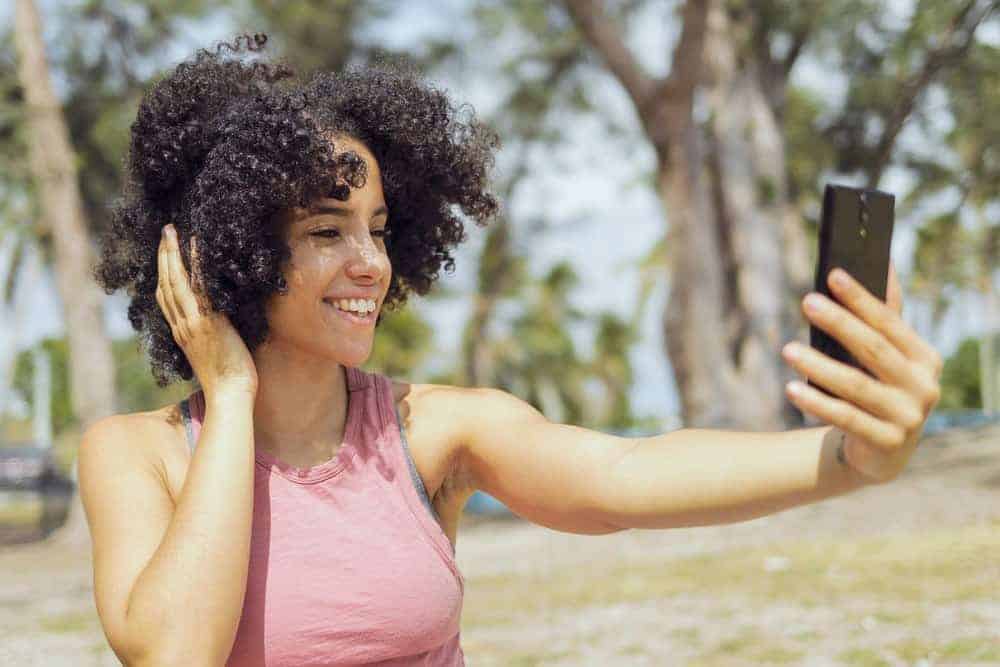 Women with hair that has been bleached, colored, overly styled using heat tools, permed, or relaxed, will need to look for additional ingredients in their conditioners.
Similar to our recommended ingredients for those with natural hair, women with damaged hair will need water, hydrolyzed wheat protein, coconut oil, cetrimonium bromide, caffeine, and panthenol.
They will also need amino acids (i.e. arginine, glycine, glutamic acid, phenylalanine, histidine), artificial peptides (these are similar to hydrolyzed protein), some form of silicones or amodimethicone (i.e. trimethylsilylamodimethicone), hydrolyzed palm oil, and 18MEA.
Below are additional details explaining how each ingredient interacts with your hair.
Amino Acids
For most amino acids (not all) to penetrate, they need to be left on the hair for at least 3 to 10 minutes at 95°Fahrenheit. Studies show that amino acids are only likely to penetrate the cortex.
Tests on the amino acids were conducted on bleached, colored hair, not untreated natural hair. The study found that mixing the amino acids within the hair conditioner increased penetration.
Arginine, an amino acid, was found to penetrate colored hair when mixed with water or hair conditioner. However, other amino acids, for example, glutamic and glycine acid were found to penetrate the hair only when mixed in hair conditioner.
Histidine and phenylalanine penetrated the hair, but only when mixed with water.
Silicones
For most silicones (not all) to penetrate, the silicones need to be left on the hair for at least 20 minutes. These silicones will penetrate between the cuticle layers and the cortex.
The studies were conducted on bleached hair and concluded that trimethylsilylamodimethicone can penetrate bleached hair when combined with a conditioner.
Artificial Peptides
For the artificial peptides to penetrate they must be left on the hair for approximately 5 hours at 98.6° Fahrenheit. They will likely penetrate the cuticle layers.
Artificial peptides were tested on both bleached hair and natural hair without chemical processing, and there was no penetration found on natural hair. However, for bleached hair, there was some cuticle layer penetration.
Hydrolyzed Palm Oil
For hydrolyzed palm oil to penetrate, it should be left on the hair for 30 minutes at 104° Fahrenheit; it will penetrate to the cuticle layers and outer cortex. Hydrolyzed palm oil was tested on bleached hair and penetration was found in the outer layers of the hair.
18-MEA
18-MEA is a fatty acid/lipid or oil found in the hair. The time required for 18-MEA to penetrate the cuticle layer is only 1 minute and 30 seconds. Studies conducted on bleached hair confirmed that penetration will occur in the outer cortex.
Do You Need Heat for Deep Conditioning?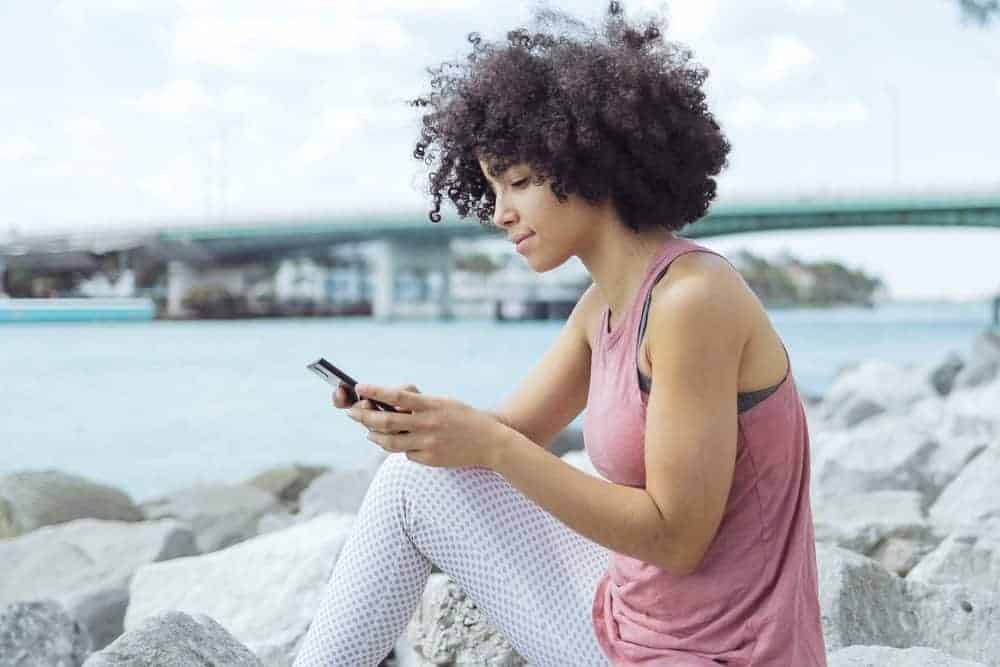 Yes, an increase in time and temperature do, in fact, increase the amount of conditioner absorbed. We recommend a time and temperature of 20-30 minutes and 95° Fahrenheit, respectively.
It's important to note that 20-30 minutes might not be the perfect time for everyone. So, start with this temperature and experiment based on your results.
It's difficult to pinpoint an ideal time and temperature because each ingredient has its own unique properties that may change when combined with other ingredients.
However, there are some similarities that are important to keep in mind when deciding on an ideal time for conditioning.
The main ingredients found in good deep conditioners (examples: surfactants, hydrolyzed proteins, silicones, and polyquats) will stick to the hair within seconds of application. If the conditioner is left on the hair for 10 minutes the amount of penetration will double, and continue to increase up to 30 minutes.
However, after 30 minutes, no additional penetration is expected from the initial application of the conditioner, and absorbance is at its max. There is an increase in penetration up to the 30-minute mark, but as time goes on after that there is no additional penetration.
It's also important to note that body temperature is typically around 95° Fahrenheit and testing for ingredients is done using temperatures between 90° and 104° Fahrenheit to prevent skin burns.
Other influences:
pH: The ideal pH level for hair absorption is between 6-7. If the conditioner's pH is below 6 or above 7, the performance (absorption of the conditioner) cannon be accurately predicted. Click here to learn more about potential hydrogen (pH) for natural hair.
Ingredient qualities: Since all hair products are different, the amount of each included ingredient will be different and thus the products will perform differently.
The quantity of ingredients within a hair conditioner will have a direct impact on your hair, such that a product with 0.2% hydrolyzed protein will leave 20% more protein on your hair compared to a product with 0.1% hydrolyzed protein.
It's usually very difficult to determine the exact formulaic make-up of hair products, so, unfortunately, you'll need to experiment a little to determine what works best for your hair.
Although, if you're a product junkie, buying products and trying them out can be lots of fun.
How to Heat up Hair Conditioner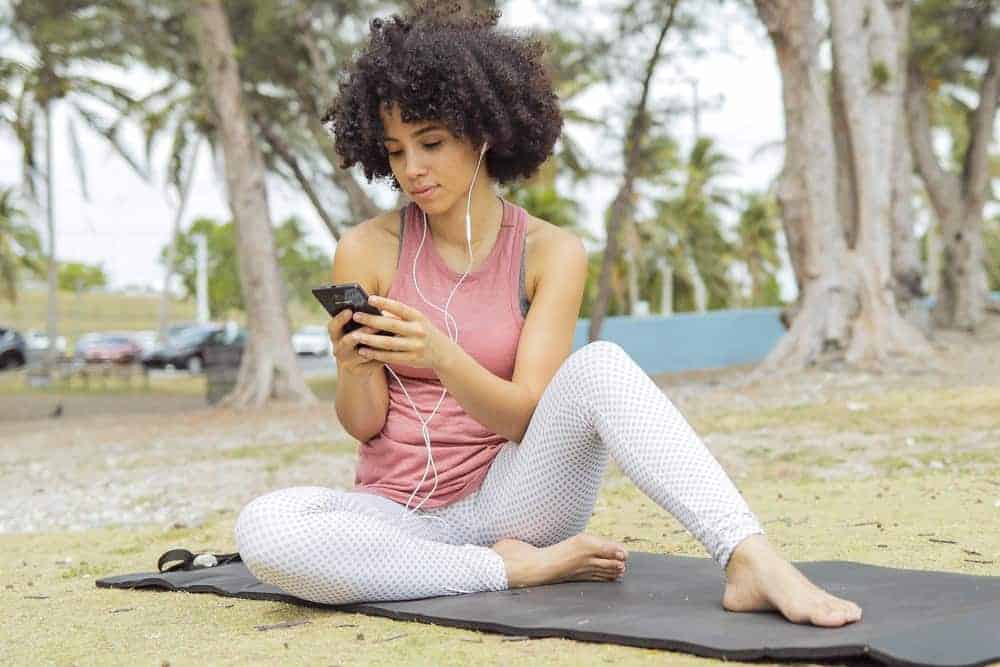 There are several ways to heat up your hair conditioner, including using a hairdryer. Although, we like to warm up hair conditioner by simply using your bath water.
This method only takes about 5-10 minutes to accomplish.
You will need:
Small container either made of glass or heat-resistant plastic
Large bowl filled with hot water (sink, bathtub, etc.)
The conditioner you will be using
Towel
Plastic cap
Timer
How to Apply Deep Conditioner to Natural Hair
Place the desired amount of hair conditioner that you will use in the small container.
Fill the large bowl with hot water from the tap, or you can also use boiled water.
Place the smaller container within a large bowl of water and cover the bowl with a towel.
Set a timer for 5-10 minutes. Then come back and stir the conditioner. The ideal temperature of the conditioner is warm to the touch, but not too hot. You want to ensure that the temperature is comfortable, but not overly hot as too much heat can burn your scalp. If the temperature is not warm enough when you stir the conditioner, you can leave it in the water for a longer period of time until it is warm enough.
Once the hair conditioner reaches the desired temperature, apply it to your hair. After the application is complete, you can use a plastic cap or a towel to hold in the heat. It will be easy to maintain the heat when it's against your skin.
For a more comprehensive description of this method, click here to read our article on the baggy method.
Things to avoid:
Don't heat up the entire bottle of conditioner as this could create adverse effects such as bacteria growth or impact the ingredients.
Don't overfill the large bowl as it can spill over when you add the small container. Make sure there's enough room so you can add or remove the small container without getting water into the container.
When Deep Conditioning, Is It Really Necessary to Go for 20-30 Minutes and Target 95°

Fahrenheit

?
We don't think it's necessary for everyone. Experimentation is important. Although, if your hair is "more damaged" you're likely going to need to deep condition for 20-30 minutes.
The length of time needed to leave the conditioner on your hair is directly related to your hair's damage (i.e., overall condition). The conditioner will work better on damaged hair because it gets stuck in the flaws and cracks of damaged hair.
If your hair is healthy overall, then there won't be much need for a lengthy conditioning session as there won't be as many flaws and cracks in the hair shaft.
A good way to tell if you are leaving the conditioner on too long is if your hair gets overly soft, or curls don't hold well after conditioning. If this situation applies to you, then 5 -10 minutes should be enough time.
Although I can't emphasize enough that each person's hair is difficult, so you should be willing to experiment to tweak our advice for your specific needs.
How Can You Tell If Your Hair Is Damaged?
If your hair has a lot of breakage or several split ends is it considered damaged. Also, hair that is very fragile and easily snaps or breaks has a high potential to become damaged. In most cases, damaged hair would benefit from 20-30 minutes of deep conditioning.
How Do You Know When Your Hair Is Over Conditioned?
I wasn't sure about this one at first, initially thinking that it wasn't possible to over condition your hair. Although, too much conditioning can actually lead to "over conditioning" and that's not a good thing.
A study was conducted on fingernails (which have the same keratin protein as your hair) to determine why nails become weaker after chronic exposure to water.
The results indicated that nails exposed to water for over 15 minutes led to the keratin coiling abnormally, thus softening and weakening the nail.
Someone who conditions frequently because they like the softness conditioning produces is likely to be over conditioning their hair. The softness is a result of the keratin shifting and softer hair is much weaker.
It is important to be careful when handling hair that is extremely soft as it is in a fragile state and will need time to become strong again.
Do You Use Conditioner Before or After Shampoo?
You should wash your hair before you start your deep conditioning treatment. Your hair contains a slightly negative charge and applying shampoo will enhance this negative charge.
A conditioner with a positive charge will then be attracted to the hair's negative charge and absorption will improve.
Examples of the best negatively charged shampoos are gentle sulfate shampoos that contain SLES (sodium lauryl ether sulfate), or a mild sulfate-free shampoo that contains Cocamidopropyl betaine or coco betaine.
Does Shampoo Need to Be Rinsed Off?
Yes, we recommend rinsing the shampoo out of your hair before adding the conditioner. This is ideal to ensure that your hair receives the maximum benefit (i.e., penetration) from the conditioner.
However, some women choose to add their conditioner before rinsing off the shampoo and others add conditioner to their shampoo while washing their hair.
The issue with this method is that the negative charge within the shampoo will negatively impact the conditioner's ability to stick to the hair's surface.
By doing this there are two potential outcomes, either the conditioner will not stick to the hair and become washed off with the shampoo or the combination of the shampoo and conditioner will build upon the hair's surface.
We don't recommend this approach, but we do advocate for experimentation. If it works for your hair, then continue doing what works.
Should I Condition First and Then Shampoo?
It is possible to do this, however, not advised. We don't recommend this approach. The conditioner will be washed off once you shampoo, so you'll need to condition your hair again after shampooing to smooth the cuticle.
Although, if you prefer to condition your hair before shampooing, we've outlined the steps below that we would follow:
Deep condition
Rinse
Shampoo
Rinse
Condition your hair, again (you can use a rinse-out conditioner)
Rinse
Add styling products, oils, and leave-ins.
As always, do what works best for you. As you become more experienced with natural hair, you'll ultimately develop a natural hair regimen that works for your personal needs.
Can You Deep Condition on Dry Hair? Should My Hair Be Dry or Wet When I Apply the Conditioner?
Yes, you can deep condition dry hair, but it's not the approach that we recommend.
Washing your hair with a gentle sulfate shampoo or a mild sulfate-free shampoo, rinsing it out, and then applying conditioner immediately gives the best results based on our research.
HOW TO DEEP CONDITION DRY NATURAL HAIR! | My Routine!
However, if you choose to deep condition dry hair, we really like the approach and techniques used by
Natural Neiicey
, also know as Shaneice Crystal. In this video, Shaneice uses Shea Moisture Resilient Growth Protein Masque, As I Am Pomegranate Strengthening Shampoo and Conditioner, peppermint oil, apricot oil, castor oil, and
almond oil
.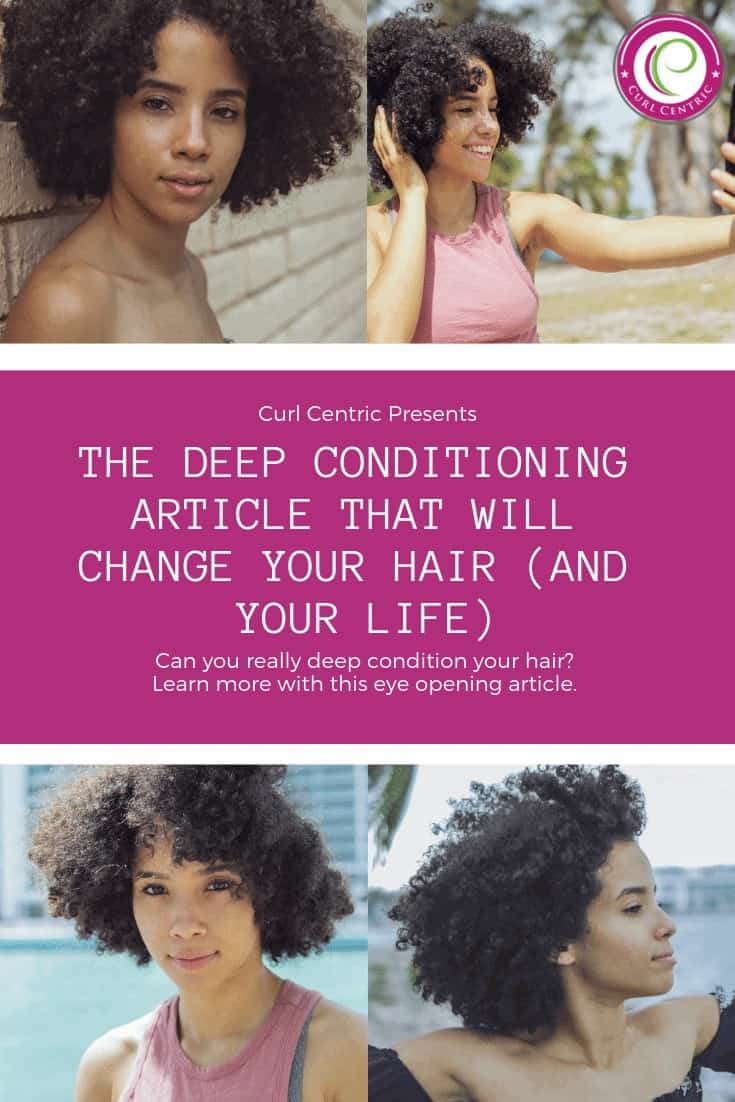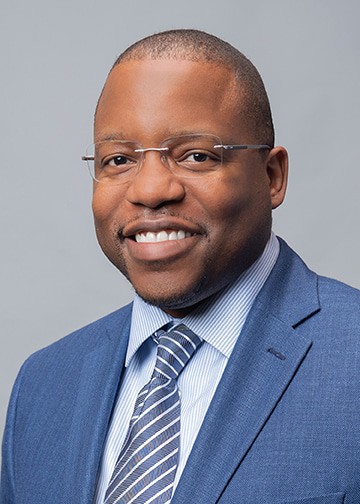 Kenneth Byrd holds a BS in Accounting and Management Information Systems and an MBA from the University of Alabama at Birmingham. With over 15 years of experience, Kenneth has been dedicated to hair care since 2008, when he co-founded Curl Centric® and Natural Hair Box alongside his wife. As a team, they promote healthy hair care practices through their comprehensive platform, Curl Centric. Curl Centric is a website operated by a husband and wife team that encourages healthy hair care. At Curl Centric, we aim to help our readers take control of their hair care journey and make good decisions about products, hairstyles, and maintenance techniques. We also have strict editorial integrity; here's an explanation of our editorial guidelines and how we make money.