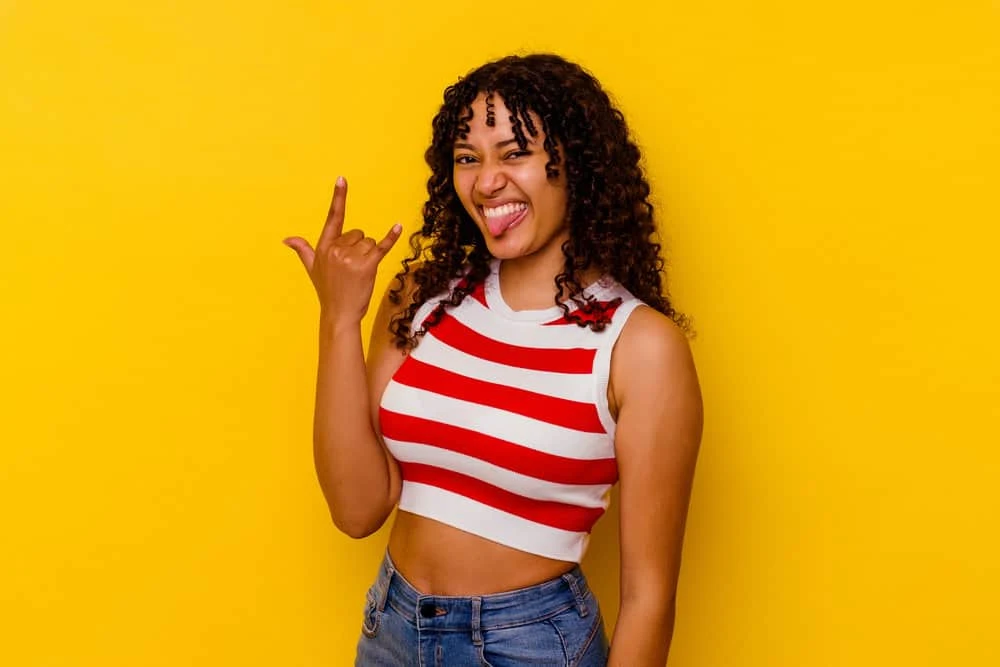 If you have textured hair, you've probably come across the terms "kinky" and "curly." While these two classifications seem straightforward, there are a few key factors that you should be aware of when caring for curly vs. kinky hair strands.
In this article, we'll break down the differences between curly and kinky hair.
We'll also give you a quick rundown on everything else you need to know about the textures, so make sure you read all the way down to the end!
What Is Curly Hair?
Curly hair is a well-known hair type classification. It's reserved for hair that's more textured than straight and wavy hair and has a pronounced curl pattern.
When you have curly hair, your strands loop around themselves and create spirals. Curls can take various shapes, including coils, ringlets, and corkscrews.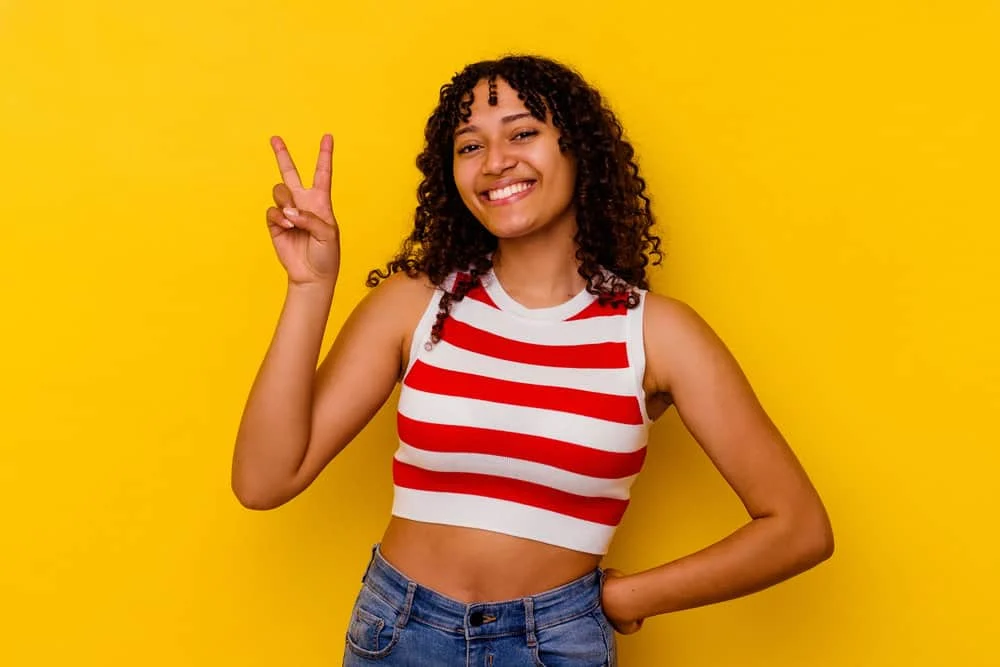 Although your curl pattern can vary in different sections of your head, the strands tend to stick together and create clusters. Because of its loopy shape, curly hair is significantly drier than straight and wavy hair.
That's because your natural scalp oils cannot travel down the length of your strands, so the ends become dry and brittle. Additionally, each loop creates a weak point that is more likely to break.
What Are the Curly Hair Types?
Hair types are usually discussed using The Andre Walker Hair Typing System. This system breaks down hair textures and types into several major categories.
The number 3, according to this hair typing system, denotes curly hair, while the letters specify the shape and size of the curls. We'll break down the curly hair types below.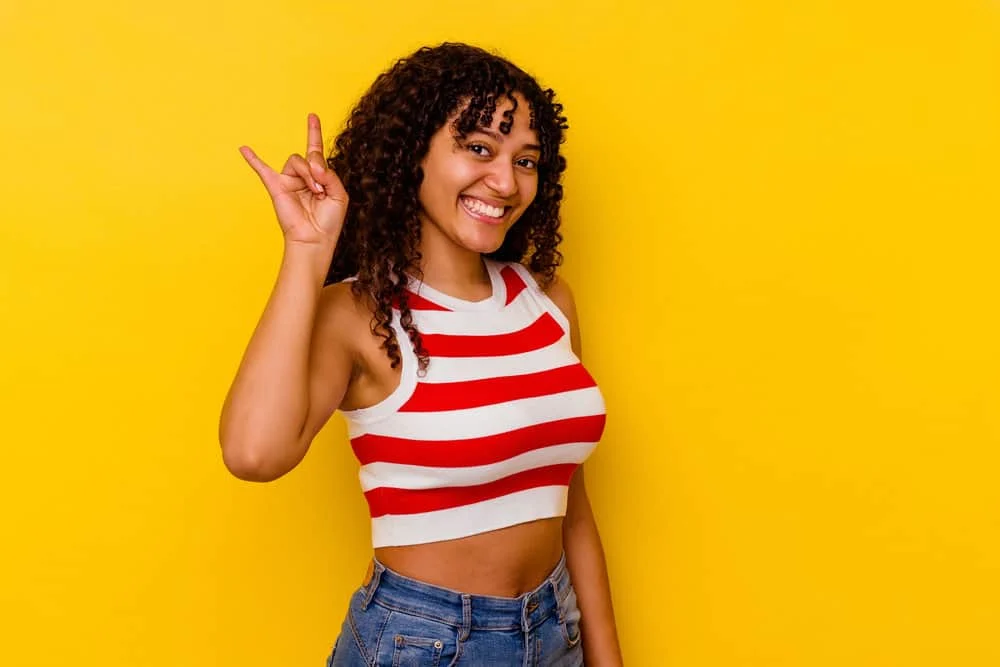 3A – The curls that make up 3a hair are loose but well-defined. They're about the width and thickness of a piece of sidewalk chalk and have an easy-to-see "S" shape.
3B – 3b hair is comprised of small, ringlet-shaped curls. It's typically fuller than 3a hair and can have a variety of loose, spiral, and corkscrew curls. These curls are typically around the size of a large marker. Although 3b hair can be any texture, it is usually medium to fine.
3C – 3c hair has small, compressed corkscrew-shaped curls that are similar in size to a standard pencil. It has a ton of volume and is springier than type 3a or 3b hair. 3c is the coarsest type 3 hair texture and the most likely to exhibit breakage and dryness.
What Is Kinky Hair?
Kinky hair is a subcategory of curly hair. It can have a variety of coil, "S" and "Z" shaped curls. Kinky hair is usually coarse and wiry and is much more compacted than true curly hair.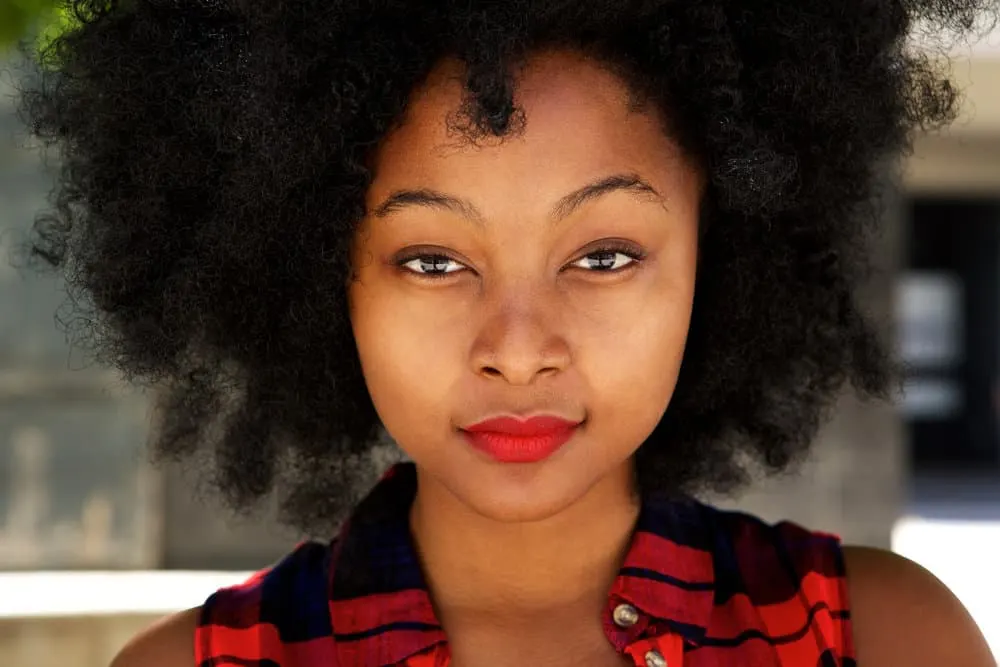 It also tends to shrink more than curly hair types and has a ton of fullness and volume.
Like other curly hair types, people with kinky hair tend to struggle with moisture retention. This makes kinky hair extremely dryness prone and much more fragile than looser hair types.
What Are the Kinky Hair Types?
Like curly hair, The Andre Walker Hair Typing System separates kinky hair into several subcategories. While curly hair is categorized as type 3 hair, kinky textures fall under the number 4.
We'll walk you through those below. Keep in mind that there is some overlap, and kinky hair types also fall under the curly hair umbrella.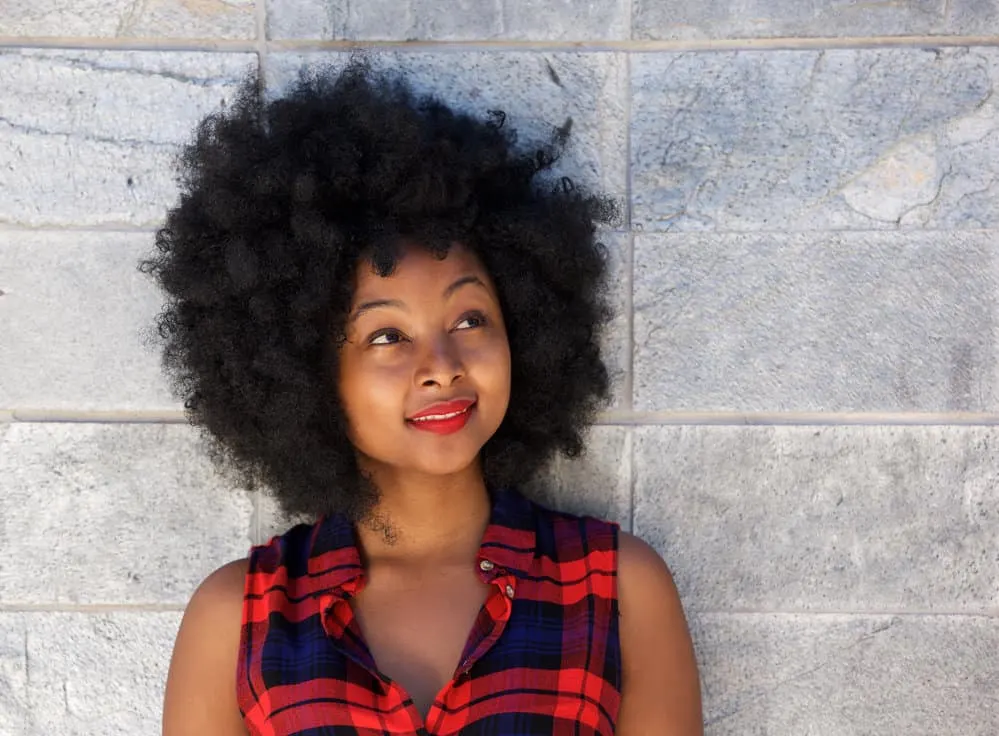 4A – Out of all the kinky hair textures, 4a hair has the most well-defined curl pattern. 4a curls are medium-sized coils and have a pronounced "S" shape or coil. Compared to other kinky hair textures, 4a hair is significantly less susceptible to breakage, dryness, and shrinkage. And that's because it has the loosest curls of the kinky hair types.
4B – 4b coils are dense and tight and form a unique zigzag shape that looks like the letter "Z" from the side. 4b hair also has a moderate amount of shrinkage and tends to fall halfway between 4a and 4c hair.
4C – 4c is the tightest kinky hair type and lacks a well-defined curl pattern when dry. Another thing that defines 4c hair is its shrinkage. 4c has the most shrinkage of all hair types – each strand can shrink by up to 90% of its length!
What Is the Difference Between Kinky and Curly Hair?
Although people use them interchangeably, there are some subtle differences between kinky and curly hair. Also, kinky hair is curly, but not all curly hair is kinky.
Kinky hair tends to be coarse, spongey, and wiry. It's much denser than curly hair, both in texture and appearance. Kinky hair is also much more likely to shrink due to the compactness of the coils.
Although both kinky and curly hair is more fragile than straighter textures, kinky hair is the more delicate of the two.
The sharp angles in the "Z" shaped curl create weak spots that snap easily. By comparison, "S" shaped curls are more forgiving and less likely to be dry and brittle.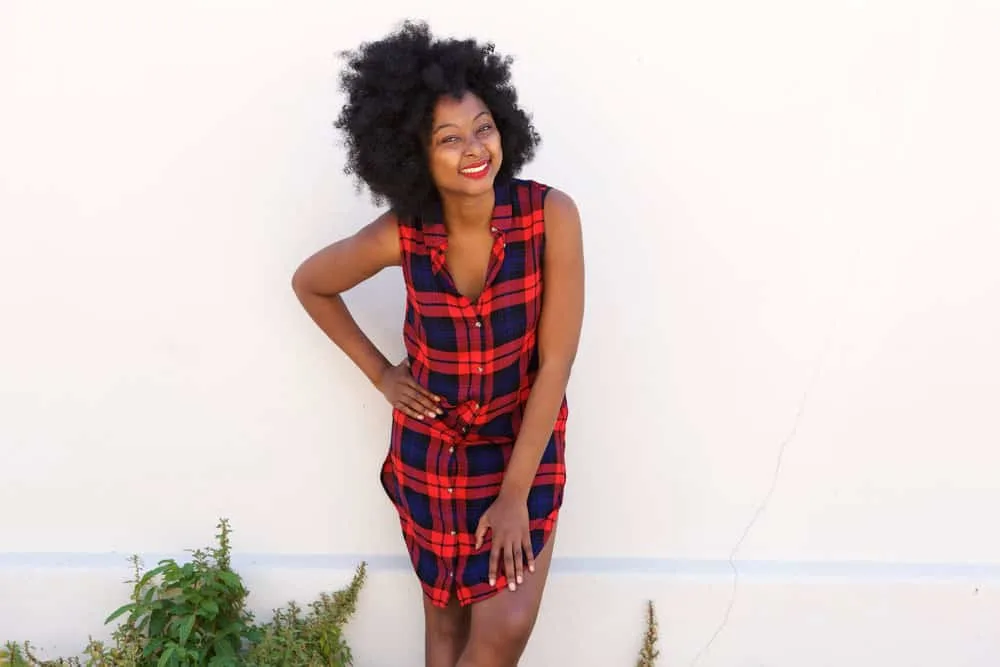 Curly vs. Kinky Hairstyles
Kinky and curly hair have plenty of gorgeous texture and volume. So naturally, you want your hairstyle to put those features on display. Here are some of our favorite hairstyles for doing just that!
Space Buns
PERFECT DOUBLE BUNS - CURLY HAIR | jasmeannnn
Tired of your regular, boring old bun? Space buns are a fun and simple way to update your go-to look and hop on the millennial fashion trend.
Want to know the best part?
This style is super easy to recreate! Simply part your hair straight down the middle. Pull each side into a ponytail, and wrap the length of your hair around itself into a bun.
Lock everything in place with a few bobby pins, and that's it! You can either stop there or pull out a couple of face-framing tendrils to give the look an extra chic vibe.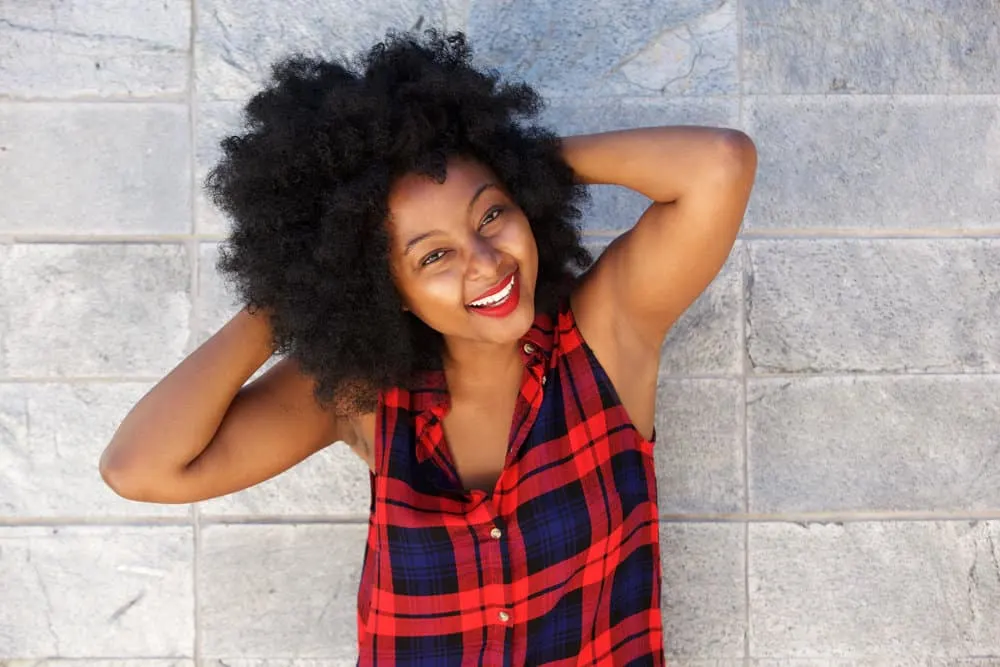 Twist Outs
Twist Out on Naturally Curly 3B Hair
This low-manipulation hairstyle is perfect for your fragile strands. It also takes just minutes to master! Simply apply your favorite curl-enhancing product to freshly washed hair.
Part your hair into multiple sections, with each section representing one twist.
Divide the section into two or three smaller pieces and twist them around each other, from root to tip. After you finish twisting your hair, you'll have to wait for your hair to dry completely.
Even the slightest bit of moisture will throw off your definition and leave you with frizz.
So, either let your hair dry overnight or speed things up with a blowdryer. Once you're certain, apply a little oil or serum to your fingertips and gently unwind the twists. Use your fingers to fluff and perfect your curls, and enjoy your new 'do!
Messy Bun
The Perfect Curly Bun // Groom edges
A messy updo is a quick and easy way to show off your natural curls. It's also gentle on your hair, so you don't have to worry about tension and breakage.
To start, apply a curl-enhancing cream or gel to freshly washed hair. Then, gather your hair into a loose ponytail that sits at the crown of your head.
Wind the ponytail around the hair tie, and secure it with two or three bobby pins. And don't worry about getting everything perfectly neat. A few flyaways add to the look's delightfully disheveled quality!
While there are plenty of similarities between kinky and curly hair, it's essential to differentiate between the two. That way, you can ensure that you're giving your strands all the pampering and TLC they need to thrive.
We hope this article has helped illustrate those differences and given you all the tools you need to help those gorgeous kinks or curls thrive!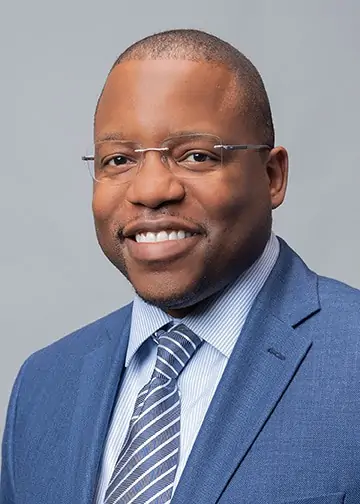 Kenneth Byrd holds a BS in Accounting and Management Information Systems and an MBA from the University of Alabama at Birmingham. With over 15 years of experience, Kenneth has been dedicated to hair care since 2008, when he co-founded Curl Centric® and Natural Hair Box alongside his wife. As a team, they promote healthy hair care practices through their comprehensive platform, Curl Centric. Curl Centric is a website operated by a husband and wife team that encourages healthy hair care. At Curl Centric, we aim to help our readers take control of their hair care journey and make good decisions about products, hairstyles, and maintenance techniques. We also have strict editorial integrity; here's an explanation of our editorial guidelines and how we make money.