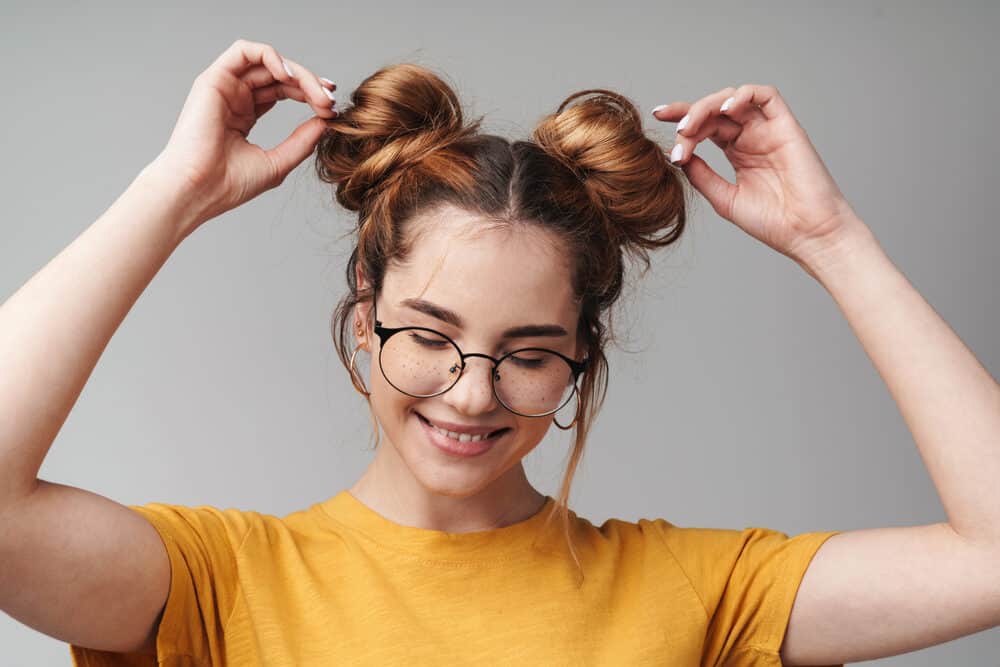 Whether you are trying to grow out your hair or need a low-maintenance style to keep your hair away from your face when you're on the go, consider a protective style!
A protective style is any style that groups your hair strands together or tucks away your ends to reduce tangles, preserve moisture, mitigate split ends, and prevent damage.
In this article, we highlight the best protective hairstyles for white girl's hair. While many of these hairstyles will work for anyone, we're specifically focused on ladies with type 1 and type 2 hair types within this article.
The Best Protective Hairstyles for White Hair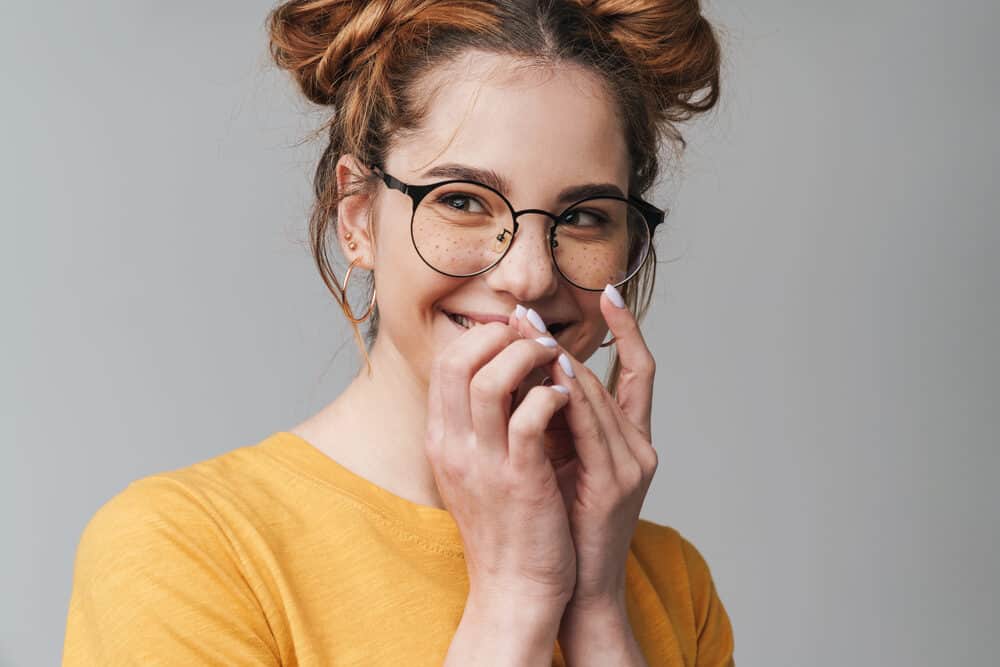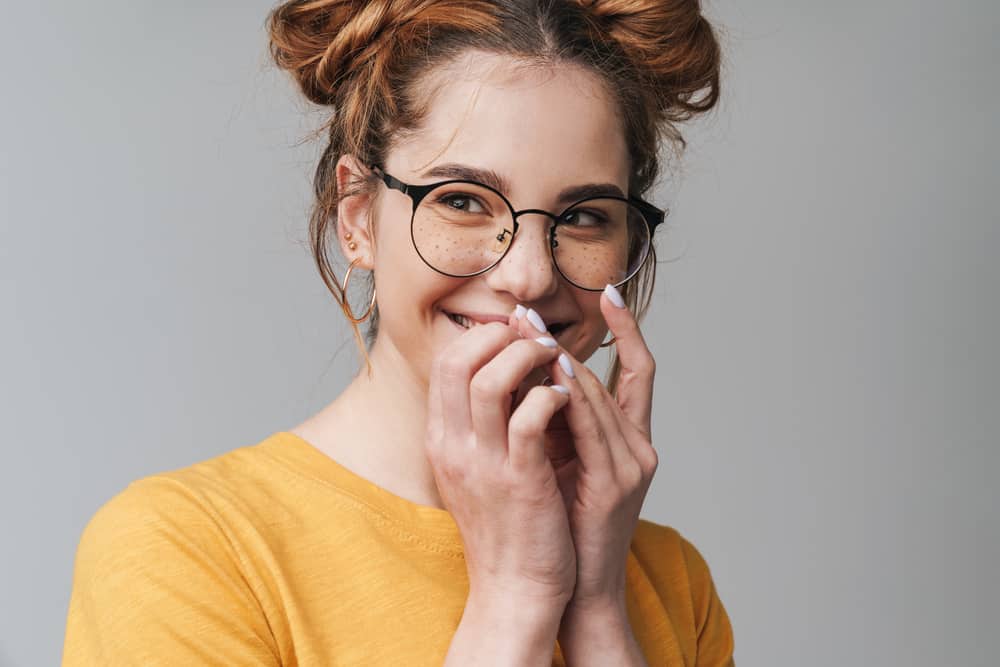 There are buns, pigtails, braids, ponytails, updos, and much more. There's something for every occasion! The majority of these styles are straightforward to achieve for various hair lengths, while others will take some practice to master.
1. Classic Low Bun
HOW TO: 3 EASY Low Bun Hairstyles 💕 Perfect for Prom, Weddings, Work
The classic low bun is a low-maintenance protective style for everyday wear. It's ideal for ladies who prefer simplicity and elegance. Some think buns are boring, but in reality, they're super versatile!
You can add texture to the style by braiding the ponytail before forming the bun, or you can go for a messier look – fluff the bun by hand and pull out random sections of hair for volume and character.
You can even switch up the style by creating a side bun just behind your ear! For a more feminine touch, pull out some small pieces in the front to frame your face.
Watch this video tutorial to learn how to do the classic low bun.
2. Low Chignon Bun
Hair Tutorial - Simple and Romantic Low Chignon
The low chignon bun is like a classic low bun, but it's more elevated. Rather than wrapping your hair into a donut-shaped bun at the nape of your neck, roll your hair upwards and secure it with pins.
This creates a sleek look that gives the illusion of added volume, making this style a perfect choice for ladies with thin hair. A chignon bun can be paired with a formal gown or professional work outfits.
Complete this style with an embellished headband, an intricate clip along the top of the bun, or curl a few face-framing pieces with a curling iron. Just be sure to use a heat protectant if you decide to use any heat styling tools.
This YouTube tutorial will make the styling process easy!
3. Double Low Buns
Double Low Buns | Simple Hairstyle
Double low buns are a quick and easy way to pull back your hair and protect your ends for a day or two. Not to mention the fact that they look totally cute!
To create the style at home, divide your hair into two equal sections and create two buns near the nape of your neck.
For added texture and dimension, you can braid your hair before wrapping it around the base of each section to create the buns. Double low buns look great on straight, wavy, or curly hair – so you can't go wrong with this style.
Learn how to do this gorgeous style at home with this video tutorial.
4. French Twist/ French Roll
Fast & Easy French Twist Method (Secured 3 Different Ways)
French twists are a simple updo style perfect for a playdate, grocery run, or a girls' night out. They are created by rolling your hair in an upward direction – it keeps your hair out of your face and trucks away your ends.
And, contrary to what some may think, there are several different ways to wear this style. Secure your hair with a statement claw clip, or go for a seamless effect using bobby pins that can be easily hidden under your hair.
You could even create a unique look with some chic hair sticks! No matter how you choose to create the style, it will be effortless and beautiful.
Check out this tutorial to learn how to do the French twist.
5. Twisted Headband Updo
Easy Headband Roll Hair Tutorial
Take your regular updos up a notch with a twisted headband updo. The style is achieved by wrapping a section of hair from the front hairline around an elastic headband to create a halo effect.
You can just wrap one section and secure the rest of your hair into a low bun or wrap all of your hair around the elastic for a seamless look.
The headband will keep this style securely in place, and when you take your hair down, you'll be greeted by stunning heatless waves!
This tutorial will make the styling process painless.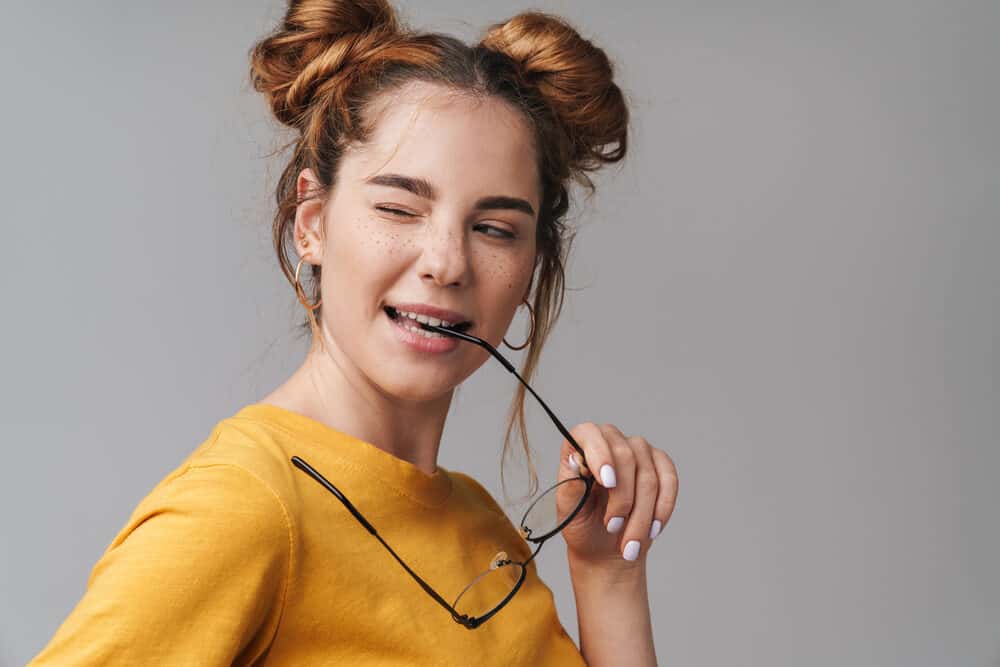 6. Side Braid
Side Braid Hair Tutorial For Beginners
A side braid is a romantic style that's well suited for formal events, date nights, or even job interviews. To create this style at home, sweep your hair to one side and do a simple three-strand braid.
Or consider adding detail to the style by creating a French braid, Dutch braid, or twist along the back of your head near your hairline. Keep it casual, or add intricate pins, clips, or even flowers to dress it up as you please!
This side braid tutorial is catered to beginners – check it out.
7. Braided Pigtails
How to Braid Pigtails | Braid Tutorials
Braided pigtails are an adorable style for young girls, but they're also a fun and youthful style for women. You could create a couple of French or Dutch braided pigtails or gather your hair into two ponytails and braid them to the ends to complete the style.
Watch this tutorial to make your braids flawless.
8. French Braids
How To French Braid Your Own Hair For Beginners | EverydayHairInspiration
French braids are not only stunning to look at, but they're also a great protective style to foster hair health. Try double French braids for a casual, athletic look, or a single French braid with loose pieces to frame your face for an everyday look.
Once you get the hang of French braiding, it'll only take you a few minutes to do a French braid. Sleep on a silk pillowcase or wrap your hair in a scarf to make this style last for a few days.
French braids will even work on hair as short as chin or shoulder length, but also looks great on long hair. This tutorial will turn you into a master braider!
9. Rope Twist French Braid
How To French Rope Braid Step by Step - Full Talk Through | EverydayHairInspiration
The rope-twist French braid is a fun twist on the standard French braid. It looks best when you double it up – we'll call it a double rope twist French braid.
This style is inspired by the double French braid style; however, the 'braids' are twists (e.g. Senegalese twists), and they're formed with two sections of hair rather than three.
This braiding technique creates a unique rope-like look. Here is a great tutorial on this style. This is another style perfect for girls or teens, but who says it's got to be just for kids? It's a cool style for women of all ages.
Whether you're running errands or lounging around on a relaxed Saturday, this style is fit for the occasion. Also, since the style leaves your ears exposed, pair the style with statement earrings for a touch of glam!
10. French Fishtail Braid
How To French Fishtail Braid Step by Step For Beginners [CC] | EverydayHairInspiration
A French fishtail braid is a more intricate version of the French braid style. It looks best as a single braid down the back of your head. Once you do the braid, it'll stay put all day, whether you're running errands, going to work, or spending time with family.
This tutorial will tell you step-by-step how to create this unique braid. Once you get the hang of it, you'll finish it in no time at all.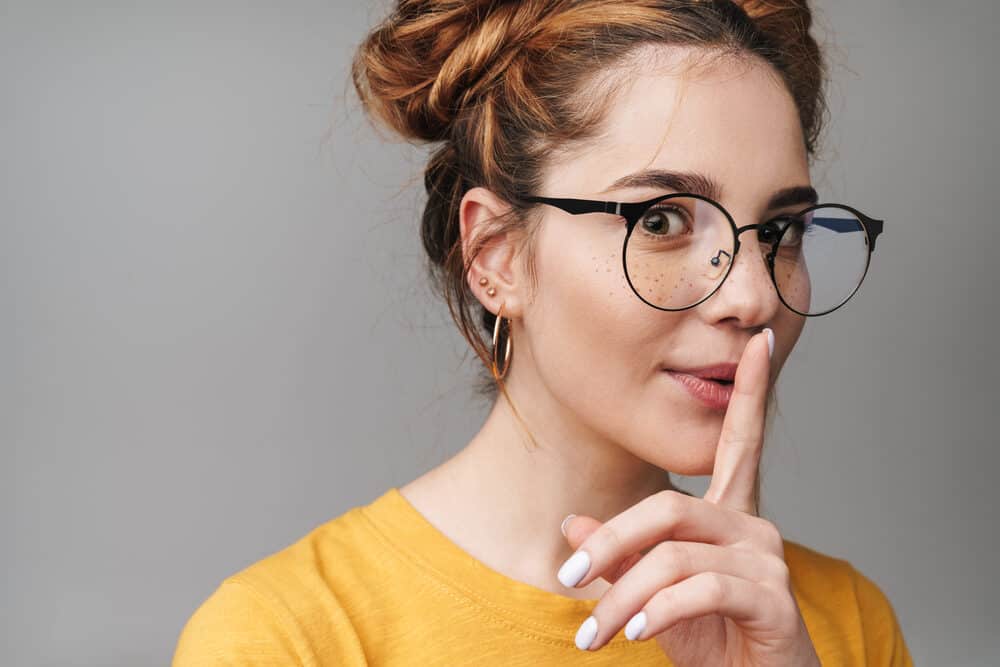 11. Fishtail Side Braid
How to Fishtail Braid - Beginner Friendly Hair Tutorial
The fishtail side braid is a combination of the elaborate fishtail braid and the casual side braid mentioned earlier. It's perhaps one of the most beautiful jumbo braids you'll ever see.
The texture created by fishtail braiding creates a boho look perfect for any outdoor or beach outing. This braid isn't the simplest braid you will ever do, but a helpful video tutorial is all you need to master it.
12. Single Dutch Braid
How To Dutch Braid Your Own Hair Step By Step For Complete Beginners - FULL TALK THROUGH
A single sleek Dutch braid started high on top of your head is a simple yet sophisticated look for anybody who wants a quick, cute style to get them out of the door.
This style is unique because it creates the silhouette of a faux-hawk style, depending on the thickness of your hair. Wear your single Dutch braid in various settings, from work to school and even to semi-formal events.
A single Dutch or French braid looks powerful paired with a stylish pants suit. Learn how to do a single Dutch braid in this video demo.
13. Double Dutch Pigtails
Double Dutch Braid pigtails - Coachella hair inspo
Dutch braiding creates a defined look that is extremely versatile. One of the hottest ways to wear Dutch braids is to double them up. Double Dutch pigtails are achieved by creating two Dutch braids on either side of your hair.
Once you get to the nape of your neck, add a scrunchie and allow your hair to hang freely. Here's a tutorial to make the installation process a breeze.
14. Box Braids
How to make box braids on Caucasian/straight hair
If you thought that box braids were only for women of color, think again! Box braids are one of the most popular protective hairstyles in existence, and it would be a shame for you to miss out.
Box braids are three-strand braids with extension hair – they're worn in various lengths, sizes, and colors.
You can play with different types of box braids until you determine which ones best fit you. Here's a tutorial on how to do box braids on your hair.
15. Cornrows
Cornrows for Beginners | LEARN TO BRAID | How to Hair DIY
Cornrows are highly protective for your hair, as they group your strands together to make them stronger and more resistant to the elements. They also enable your hair to retain moisture better.
Doing cornrows can be difficult, especially if it's your first time trying. So, we encourage you to watch this tutorial and practice to get the technique right.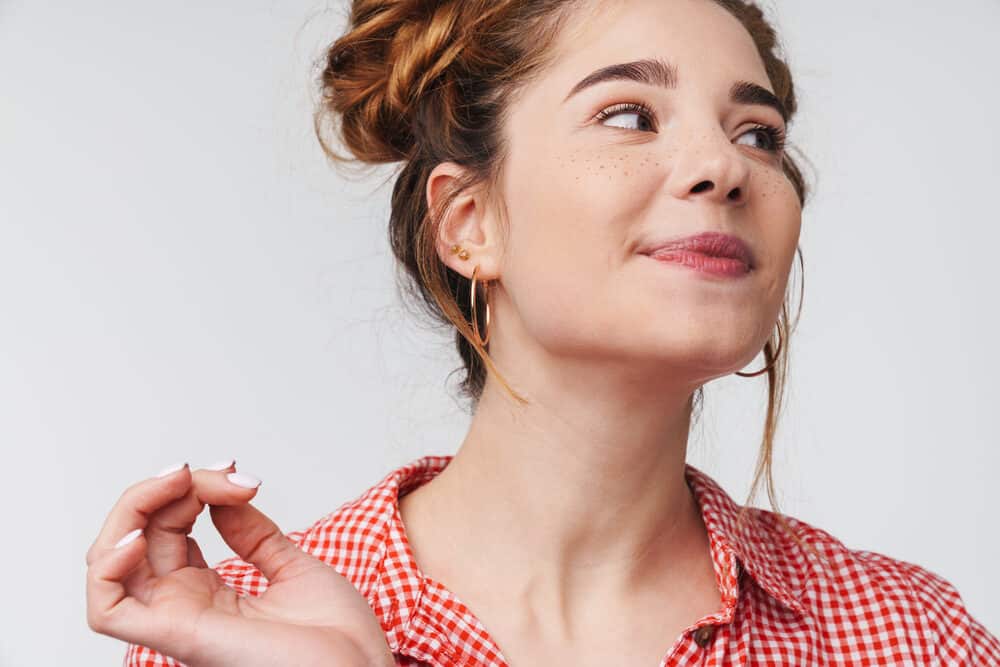 16. Halo Braid
TUTORIAL | Halo Braid Tutorial
The halo braid is a protective style that features a Dutch braid encircling your entire head. The style is called a "halo braid" because it looks like it should be floating above the head of an angel! It's also called a "crown braid" because it resembles the same.
Either way, it's a style fit for a queen! This style can be dressed up with formal accessories or a gown, and it can also be dressed down with some sweatpants and a t-shirt.
Since the braid goes all about around your head, it could take quite a bit of practice to create a clean halo braid. Watch this video tutorial to learn how to do a halo braid.
17. French Milkmaid Braids
Milkmaid Braids With No Parting | Quick Tutorial
This protective hairstyle is similar to the halo braid but with a more straightforward installation process and a slightly different result. French milkmaid braids feature braids that go around your head, just like a halo braid.
However, the look features two pigtail braids wrapped around the front of your head and secured with bobby pins. Watch this tutorial to learn how to do French milkmaid braids like a pro.
18. Dutch Braid into A High Bun
5 Dutch Braids High Bun | Missy Sue
If you like top knots and high buns but want a little more flavor, try a Dutch braid into a high bun. Instead of pulling all of your hair back into the bun, create one to two small Dutch braids at the top of your head and then gather them into a bun.
This style will have you looking beautiful for any occasion, from a casual summer day to a concert in the fall or even a semi-formal event. Watch this video tutorial to learn how to do the style step by step.
19. Bubble Braids / Ponytail
HOW TO : BUBBLE BRAID | iluvsarahii
The bubble ponytail is a playful, fresh take on the regular ponytail. It's a ponytail with bubble-like sections down the length of the hair.
To complete this style, gather your hair into a sleek high ponytail and then add small clear elastics down the ponytail.
Gently pull at the hair between the elastics to create a 'bubble' look. Feel free to do the bubble technique on low or high pigtails for a totally new look! Here's a tutorial to help you get started!
20. Braided High Ponytail
To prevent a high ponytail from getting frizzy or tangled, braid it up! The braided high pony is a style that's both simple and on-trend. Wear it when you're exercising, relaxing at home, or hanging out with friends.
Just gather your hair at the top of your head, wrap an elastic around it, and then braid the remaining hair down to the ends.
Complete the look by wrapping a strand of your hair around the base of the ponytail to hide the elastic. Use a clear elastic at the ends to keep the braid from unraveling.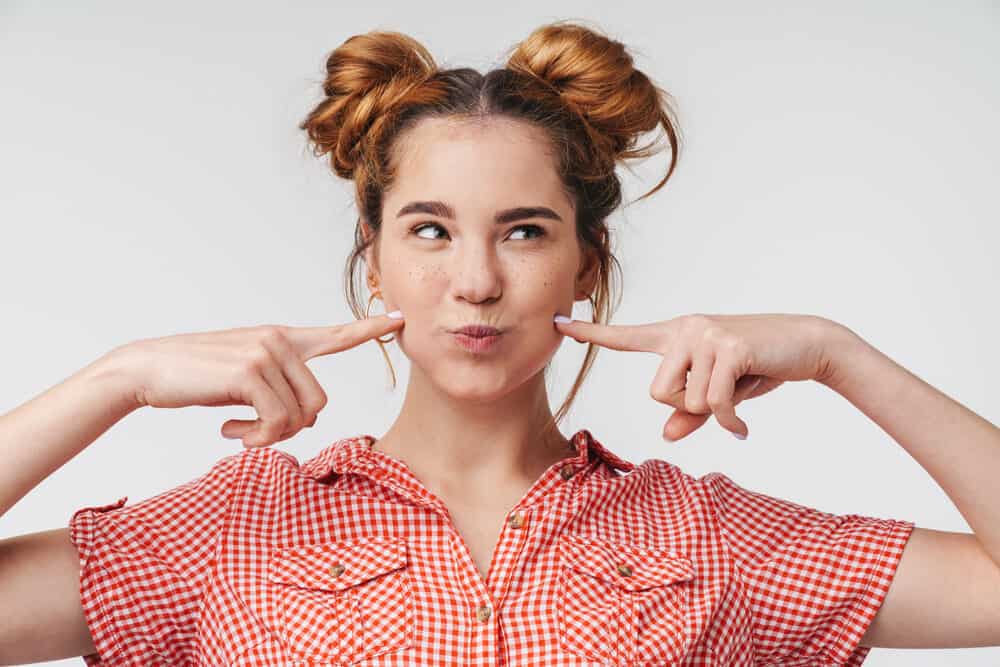 21. High Bun
OLIVIA PIERSON Hair Tutorial | Two quick & easy buns
If you're looking for an effortless DIY protective style to keep your ends protected and out of your face, the high bun is a good choice. Not only does it make you look put-together, but it accentuates your facial features.
Just like with the low bun, you can add texture to the high bun by braiding the ponytail before you wrap it into a bun, or even braid one section of hair to wrap around the base of the bun for a gorgeous added detail!
Here's a tutorial that'll give you detailed information on how to achieve a sleek and fabulous high bun.
22. Upside Down Braid to Bun
Looking to add a pop of style to your sleek high bun? Consider adding an upside-down braid in the back to add some interest and quirkiness.
Hint: The easiest way to complete this style is to turn all of your hair upside down. To do this, lay face down at the end of your bed and let your hair hang over or bend over while sitting in a chair.
While creating a braid like this may seem like a difficult task, there are video tutorials (like this one) to help you get the job done.
23. Glam Wigs
Most people know that wigs are a fun way to experiment with new hairstyles, cuts, and colors to see which ones you like best. But what many don't know is that wigs are outstanding protective styles.
Why?
Your hair will be fully protected underneath the wig, shielded from sunlight, and free of manipulation. This enables your hair to retain more length and look and feel healthier. You can find a wig online or at your local beauty supply store.
24. Space Buns
SPACE BUNS/DOUBLE BUNS hair tutorial
Space buns are a trendy 'Gen Z' hairstyle for fun summer days and casual events – think concerts, festivals, or a picnic in the park with friends.
To create this young, fresh style, create two small buns high on your head on both sides of your part (this style works best with a middle part). Learn how to do space buns in this video tutorial.
25. Triple Bun Updo
Triple Bun Updo | Homecoming Hairstyles | Easy DIY Hairstyle | Cute Girls Hairstyles
The triple bun updo is a style that really makes a statement! It's the ideal style for special gatherings and events where fashion-forwardness is a must.
This high updo pulls your hair away from your face and off of your shoulders, making it an excellent choice for a high neck dress or formal gown.
To do this style, you'll have to secure your hair into three vertical sections, gather each section into a ponytail and form it into a bun.
Complete the look by pulling out a few face-framing pieces. As you can see in the video, this style is also great if you have a little girl.
Frequently Asked Questions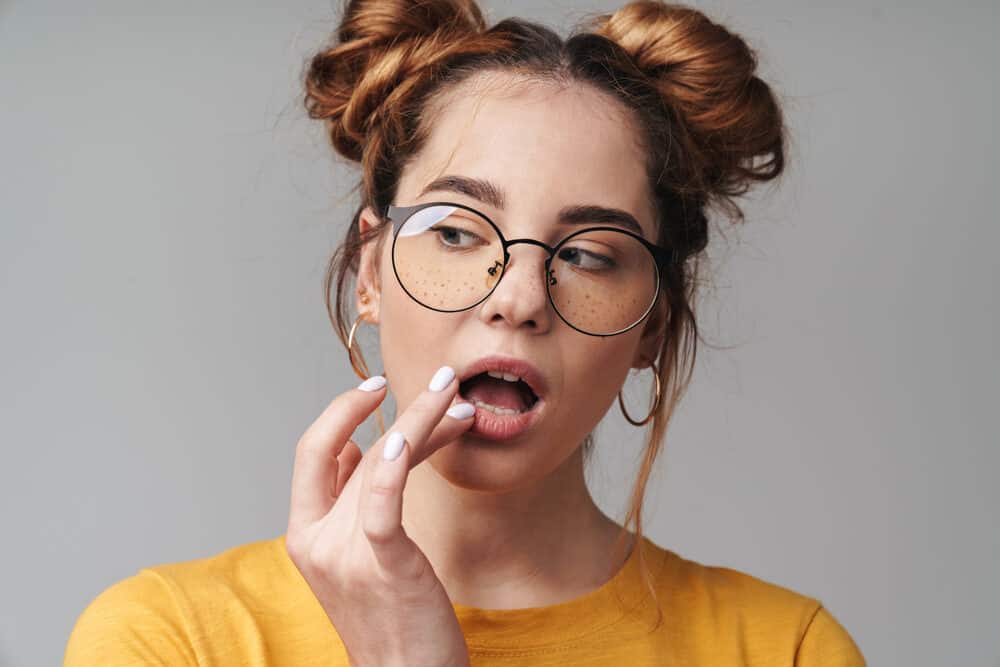 Why Are Protective Styles Important?
Protective styles help protect your hair from frizz, breakage, and damage from extreme hot or cold temperatures and excessive manipulation. Protective styles are pretty common for ladies with curls, although they can be worn by all hair types, races, and genders.
Also, putting your hair in a protective style usually means pulling it away from your face, which is perfect when you're on the go or at an event where your hair needs to look flawless all day or night long.
Do Protective Styles Help Hair Grow?
Protective hairstyles keep the ends of your hair tucked away to discourage pulling, tugging, and manipulation. However, these protective hairstyles are also meant to encourage hair growth. Protective styling is typically promoted as the key to hair health.
Do Braids Protect White Hair?
Box braids are a great protective hairstyle for Caucasian hair because they don't cause any damage. Regardless of your hair type, box braids offer a number of benefits.
Conclusion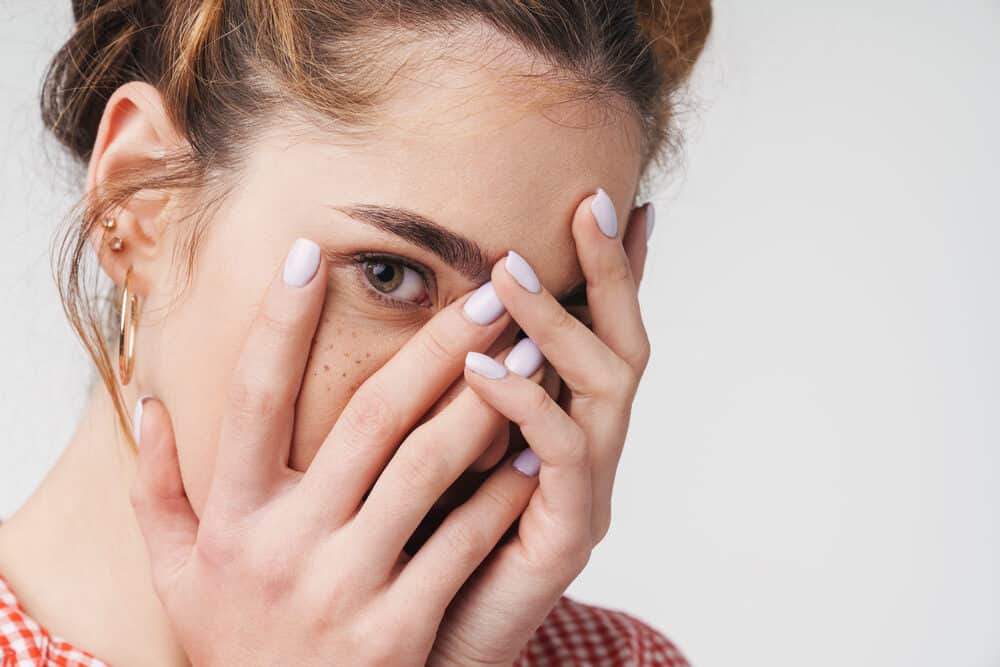 For more ideas, Pinterest, Youtube, and Instagram are great places to browse. If you download the Pinterest app to your mobile device, you can browse thousands of hairstyles for various occasions within a matter of minutes.
You can also pin your favorite hairstyles to a personal board to save the styles for later. Youtube and Instagram are a bit more involved, so I prefer to use their website instead of their mobile apps.
Finally, whether you're interested in a simple sock bun, braiding hairstyles, or human hair extensions, we hope this provides some hairstyle inspiration for Caucasian women.
Even if you're not working on improving your hair's health, or trying to grow your hair, many of these styles are simply fun ways to change up your typical hairstyling routine! Give them a try next time you're bored with your typical hairdos.