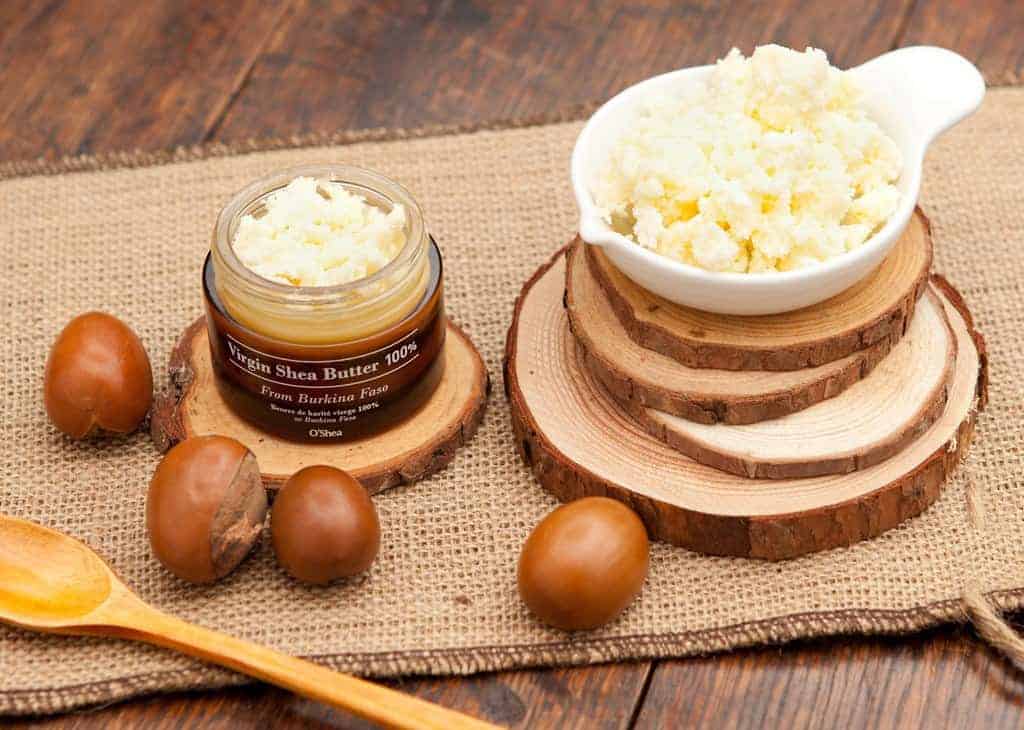 Women have been using shea butter for natural hair care for many years. However, one question we hear often is should the butter be refined or unrefined (raw) when used for natural hair care.
In this article, we'll answer this frequently asked question and several other common questions. Let's begin with a definition to ensure that everyone understands how shea butter is derived.
What Is Shea Butter and How Is It Used?
Shea butter, vitellaria paradoxa, is an off-white triglyceride derived from the shea nut. The triglyceride or fat is substantially derived from oleic acid and stearic acid.
The shea nut is the seed that comes from the fruit produced by the shea tree.
Shea butter is most commonly used in cosmetic products, especially in skin care formulations as a moisturizer or body lotion.
In recent years, as the natural hair community continues to grow in the United States, using shea butter for natural hair care is also pretty common.
According to the National Research Council, shea butter is also edible. Some communities in Africa use it to prepare their food, much like we use butter or cooking oil in the United States.
Shea butter has even been used as a substitute for cocoa butter while manufacturing chocolate in the European Union.
Shea butter can be dated back to ancient Egypt and Africa. It was a trading commodity many years ago, that was carried in clay jars in the trade caravans.
During this time, it was used primarily for beauty and cosmetic purposes like it is today. Even then it was a precious and valuable commodity.
Roughly 1,000 years ago, the Ancient Egyptians and Africans used the butter to protect their skin from the sun and from the hot temperatures of their native climate.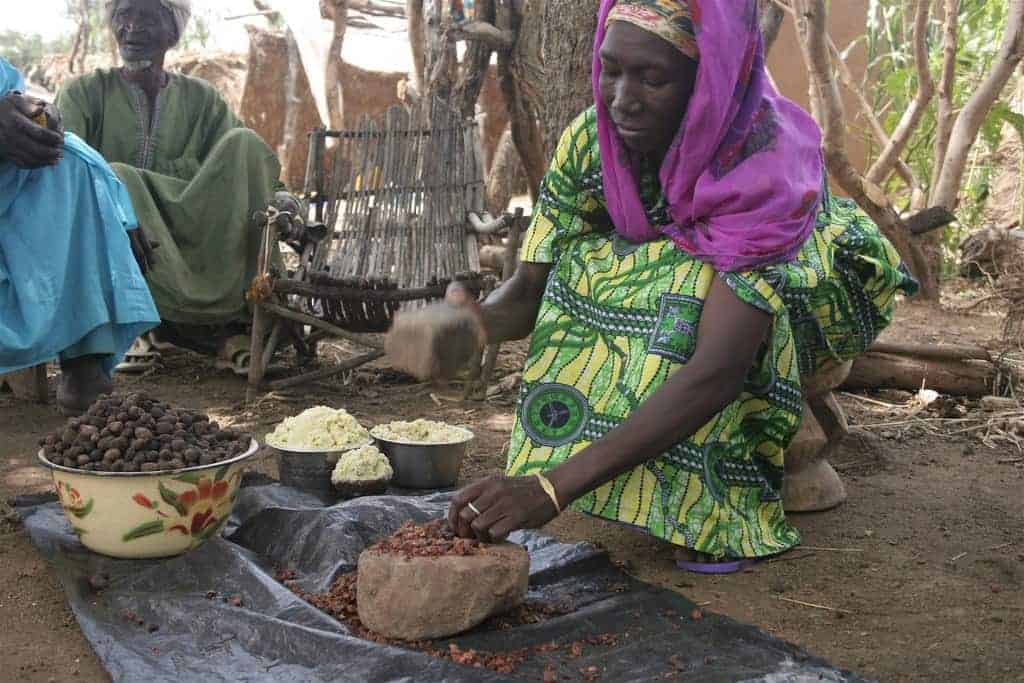 As you know, today shea butter is widely used in the cosmetics industry mainly for hair and skin-related products.
Using Shea Butter for Natural Hair
In the video below, Whitney (aka Naptural85) describes several techniques for keeping dry hair moisturized during the year. Within the video, Whitney uses shea as a sealant for her natural hair.
Moisturizing Dry Natural Hair | Retaining Moisture - Naptural85
Other Common Uses
Hair Sealant: Shea butter seals the hair shaft and encourages moisture retention.
Medicinal Ointments: Shea butter is thought to have anti-inflammatory properties. So, it's used to soothe irritated scalps in many communities.
Sun Blocking Lotion: Shea butter is used to protect people's skin from the heat. It is also believed to have a limited ability to absorb ultraviolet radiation.
Emollient/Moisturizer: Shea butter is believed to be a good moisturizer for people who suffer from dry skin conditions. It is not a cure for dry skin, but it eases the pain caused by itching and tightness.
Soaps: Some soap makers use shea butter in the manufacturing of soaps. If used in very high amounts, it may end up making soft soaps that are not efficient in cleaning. Not many soap makers use it because it is expensive, so they prefer substituting cheaper oils such as palm oil and olive oil.
Note: Several of these purported uses are derived from historical use cases and community research. In many cases, these claims haven't been verified with credible scientific evidence. To the extent that science supports these claims, the information will be included as this article is periodically reviewed and updated.
Using Shea Butter vs Cocoa Butter for Your Hair and Skin
This is an interesting question because shea butter and cocoa butter are very similar. Although, if you have sensitive skin or deal with acne, I would recommend using shea butter over cocoa butter.
Cocoa butter is comedogenic, which means it's more likely to cause your skin to break out. Since the skin on your face and scalp have the most oil-producing, sebaceous glands, using cocoa butter on your face and scalp may cause irritation.
Shea Soap Made In Eastern Burkina Faso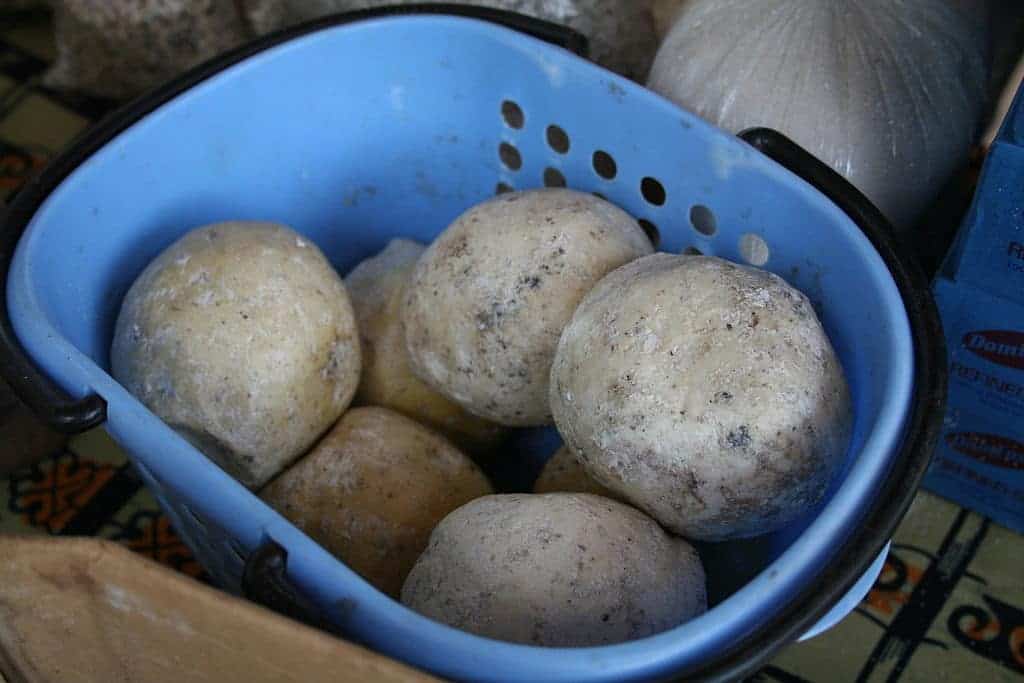 Some African countries especially those in West Africa use it for more traditional purposes, for example:
Cooking oil
Waterproofing wax
Candle making
Raw materials
Increase the durability of wood
Increase the durability of leather tuning straps
Several companies use a classification or grading system for shea butter quality. The most commonly used classification system has been separated into five categories (A, B, C, D & E):
Grade A: raw or unrefined, extracted using water
Grade B: refined
Grade C: highly refined and extracted with solvents such as hexane
Grade D: lowest uncontaminated grade
Grade E: contains contaminants
Among all these categories, only extractions receiving a grade of A, B, or C are the ones primarily used for commercial purposes.
Grade A ranges from a creamy, ivory color to a grayish-yellow color, while Grade C is generally white. Grade A also has a nutty aroma that is not present in all the other grades.
Where Can You Buy Shea Butter?
Shea butter is widely used as a sealant for natural hair. It is, therefore, frequently found in beauty supply stores that cater to black hair. It can also be purchased from online retailers. We recommend the Yellow Brick Road 100% Raw Unrefined Shea Butter. You can check the current price on Amazon using this link.
Pure, Unrefined Shea Butter (The Ingredients List)
The ingredients list for raw shea butter is simple. It doesn't contain any ingredients other than those derived naturally from the shea nut. So, we recommend using raw shea butter for hair care.
Pure, unrefined Shea butter is non-comedogenic, although it is high in oleic acid. It is beneficial for dry skin but might prove too much for acne-prone skin due to its high level of oleic acid.
If you're not using grade A butter, it's important to understand that the product may contain other ingredients. The difference in the formulation of what the butter is mixed with matters quite a bit.
Study your skin carefully for any reactions to the product, since everyone's skin is different. It's always better to be safe and patch test on your skin with the butter before you apply the butter all over your scalp.
Image credits:
1. The photo of the West African female processing shea tree nuts was taken by Marco Schmidt[1] (Own work) [CC BY-SA 3.0], via Wikimedia Commons
2. Raw, unrefined butter photo was taken by TREEAID (Burkina's gold) [CC BY 2.0], via Wikimedia Commons
3. The photo of the shea soap was taken by Hopkinsuniv (Own work) [CC BY-SA 3.0], via Wikimedia Commons