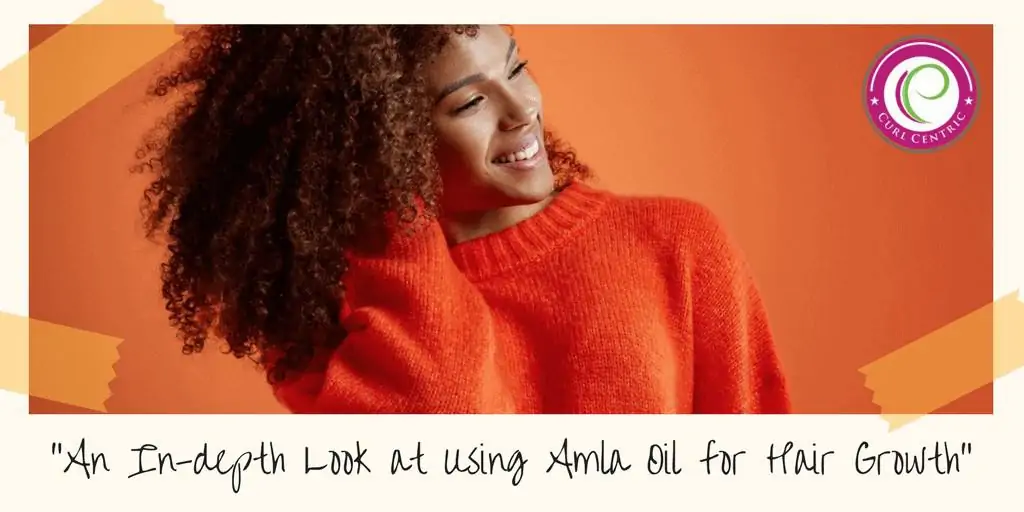 Amla oil is a naturally occurring substance that has been used for centuries to promote healthy hair. Derived from the Indian gooseberry "Phyllanthus Emblica," this oil is thought to prevent hair loss, stimulate hair growth, and fight off the advancement of graying hair.
According to most anecdotal reports, this is done through direct application to the hair or scalp. Using ayurvedic therapeutic techniques, amla oil was created by soaking the dried amla fruit in a suitable oil.
Sesame oil, coconut oil, and even mineral oil can be used for this purpose.
After a few days of soaking in oils, the dried fruits are removed, and the oil is strained and purified. Sometimes a fragrance or preservative will be added to improve the smell and the longevity of the concoction.
The Benefits of Using Amla Oil on Your Hair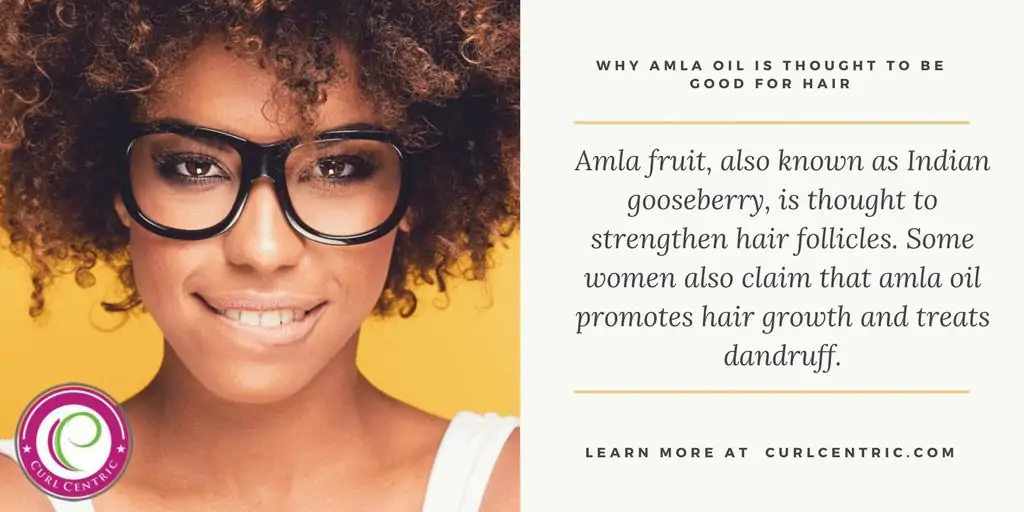 Pure, organic amla oil contains some important fatty acids. Due to containing these nutrients, the oil is believed to be effective at strengthening the hair at the root and conditioning the strands from the roots to the tips.
Those who have tried amla oil also claim that the oil mitigates hair loss, mitigates dandruff, and soothes itchy scalps.
The Scientific Research on Amla Oil Benefits
The many benefits of AMLA for your hair (+ Science and Recipe)
Does amla oil make your hair grow faster? Indian researchers recently tested a variety of hair care products, one of which was amla oil. Their research showed that amla oil was most effective at killing parasites (e.g., head lice) commonly found in human hair.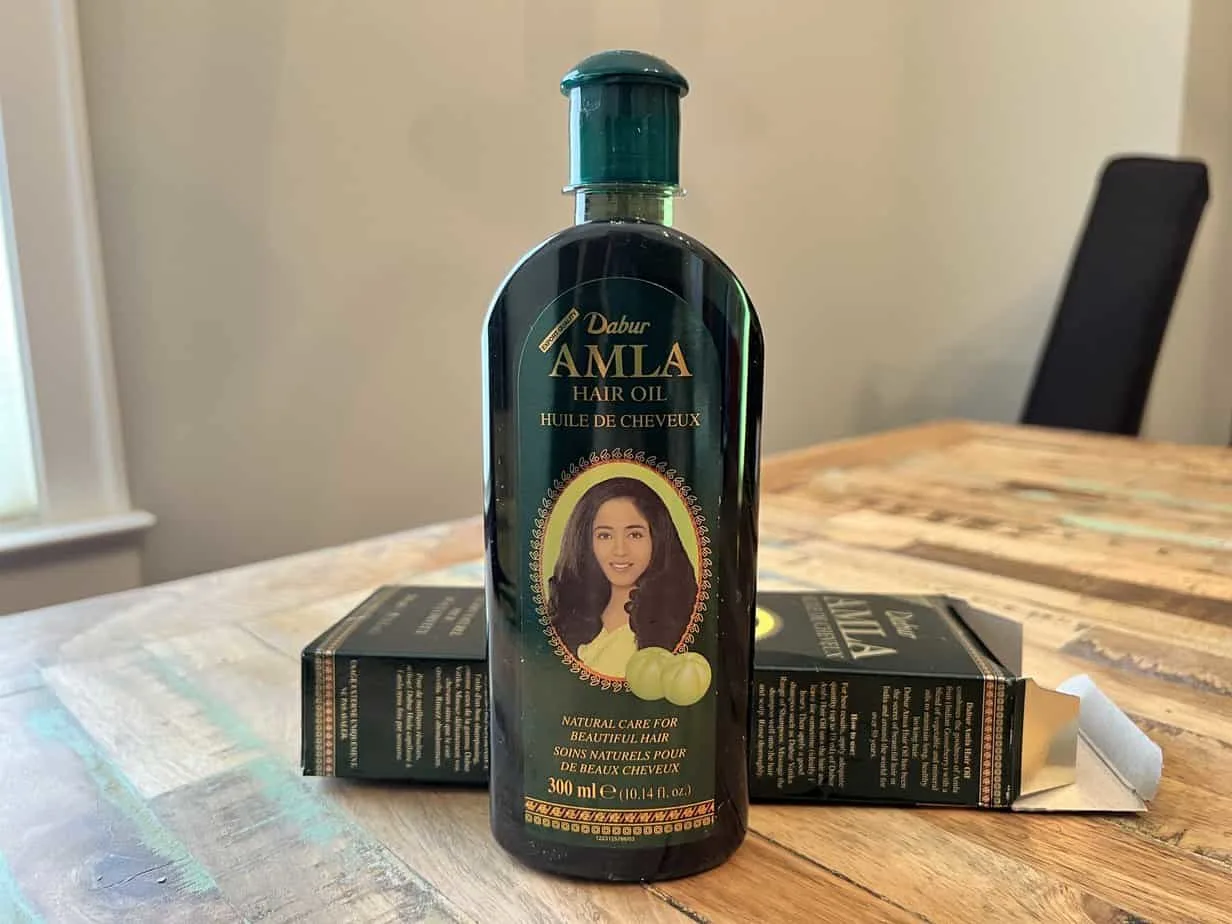 In a related study on rabbits and rodents, Indian researchers studied the effects of amla oil and other herbal hair oils to see how well they improved the health of your hair strands and if they encouraged hair growth.
Amla oil was placed on the animal's fur during the study. The animals were then monitored for 15 days to see if additional fur growth occurred.
Researchers discovered that fur, which had been exposed to amla oil, experienced faster growth than fur that wasn't exposed to hair growth.
Pakistani researchers were able to duplicate this effect in rabbits in a separate study.
Strangely, however, the researchers were not able to reproduce the hair growth results in sheep.
Upon further study, researchers concluded that sheep didn't experience similar fur growth because they lack a fat layer within their skin that is common in other mammals such as rabbits, rodents, and human beings.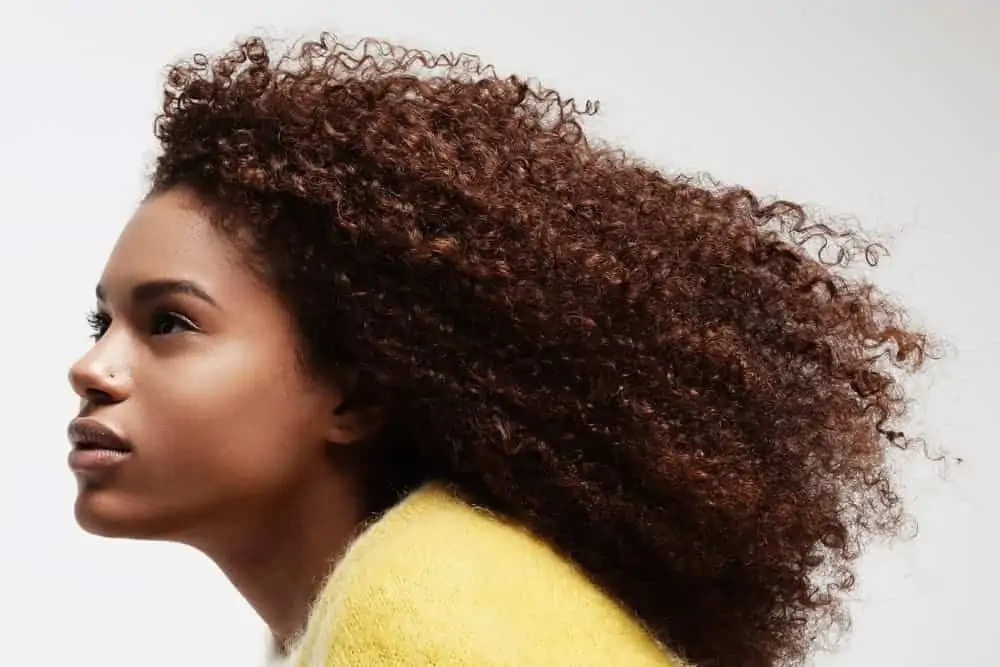 Amla oil is available in several different concentrations.
However, it's often diluted with water to lower the concentration of oil in certain hair products, making it weaker than higher-concentrated products with less water.
Using a weaker formulation isn't necessarily a bad thing. According to the various studies carried out on amla oil, the best concentration has a 7.5% oil-to-water ratio.
That's why it is important to pay attention to the concentration of any amla oil product you are considering. Amla oil is one of the more well-known Ayurvedic hair growth treatments.
Consequently, some people believe that amla oil is effective in improving hair growth and overall hair health, and now there are a few small studies that provide evidence.
One caveat, however, is to understand these studies were conducted on animals and not people.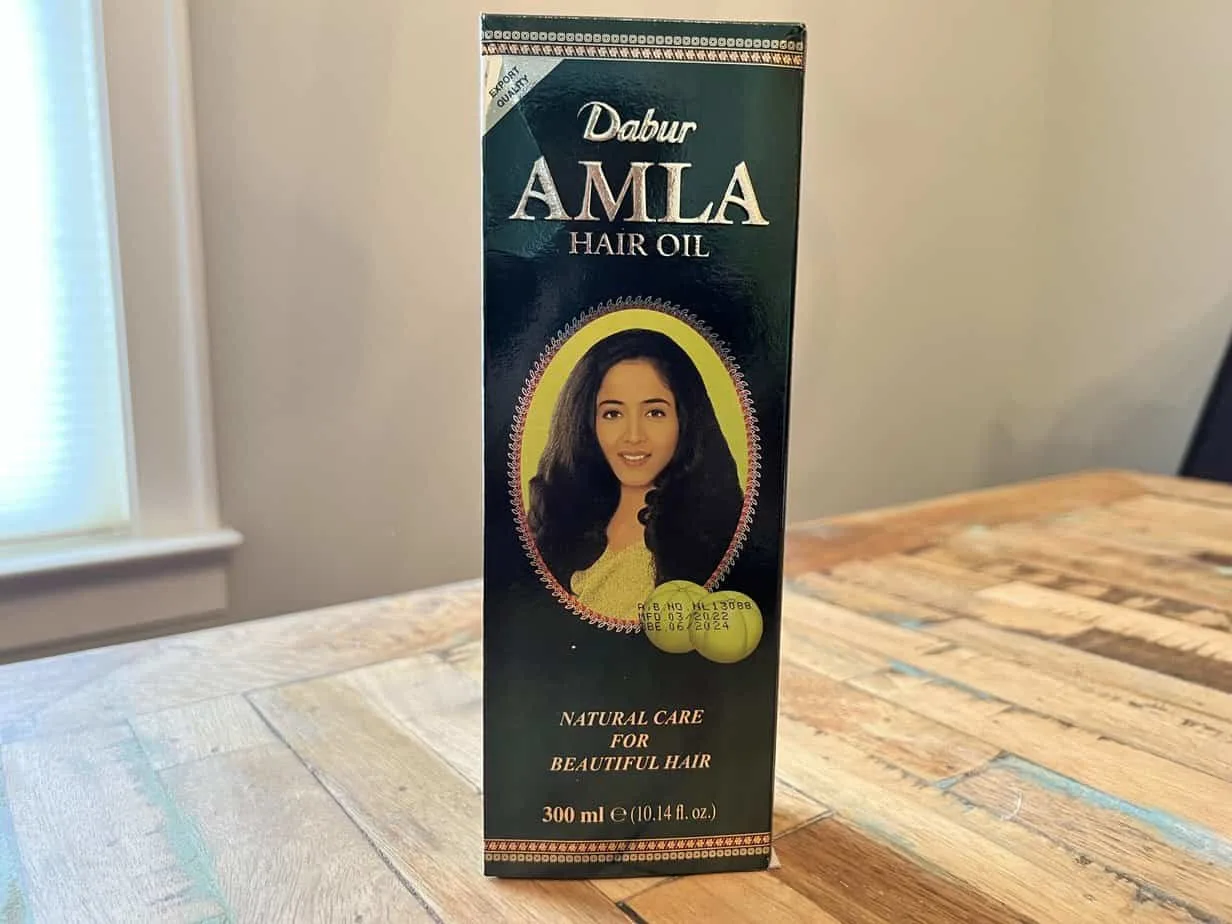 As is often the case in the hair care market, there are anecdotal claims with before and after pictures touting the benefits of using pure amla oil for hair growth and a variety of hair and skin-related issues.
The true scientific research that we've seen with control groups doesn't completely support these hair growth claims, so you're left trusting small studies conducted in foreign countries, social proof, and anecdotal evidence.
For example, there was a 2012 study mentioned in the Journal of Ethnopharmacology.
This study was performed on animals being tested with 17 plants native to Thailand, one of these being extracts from the alma plant. Based on the test results, the amla extract is thought to be effective in preventing hair loss, but more tests need to be done.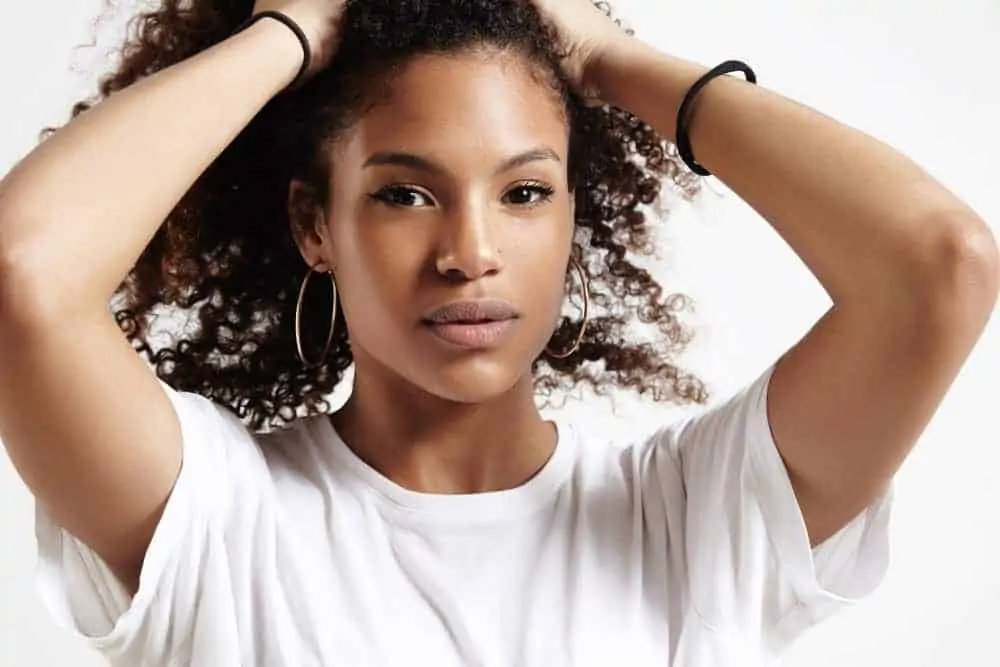 How to Use Amla Oil On Your Hair?
Many women apply amla oil to their hair in place of conventional hair conditioners. The idea is to slowly work the oil into the hair and continue massaging till all strands are oiled.
Amla Oil for Hair Growth | Dabur Amla Hair Oil
Then the head is usually covered with a shower cap to allow the oils to work (follow directions on the package) and subsequently washed away.
Most people don't like the smell of the oil, so it's uncommon for people to leave the oil for an extended period of time.
It's possible that you find the oil that has been scented, which may afford you the opportunity to wear the oil outside of the house. It can also be applied before sleeping and left on the hair and scalp overnight.
It would be a good idea to wear a nightcap while using this treatment option to avoid staining your pillowcase with the pungent oil.
According to Ayurvedic tradition, amla oil is an effective treatment for dry, itchy scalps and those suffering from mild to extreme dandruff conditions.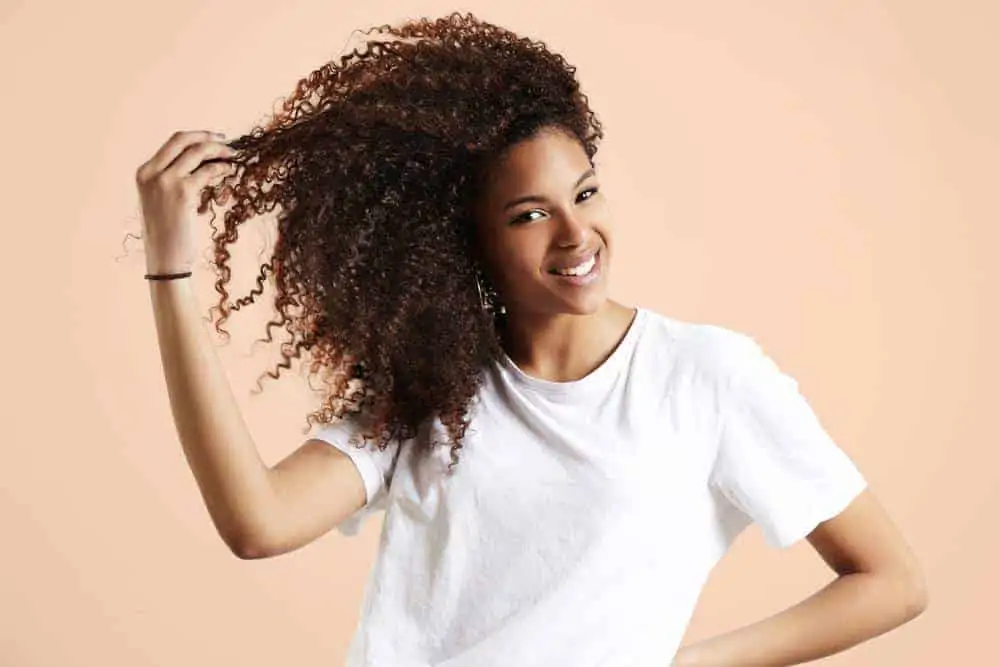 Amla Hair Oil Products
While amla oil is often used in its pure form on the hair and scalp, this oil is also one of the primary ingredients in many shampoos that aim to prevent hair loss. You can also find amla extracts in various hair powders.
If you're looking to buy amla oil, it can commonly be found in a wide variety of health and beauty stores.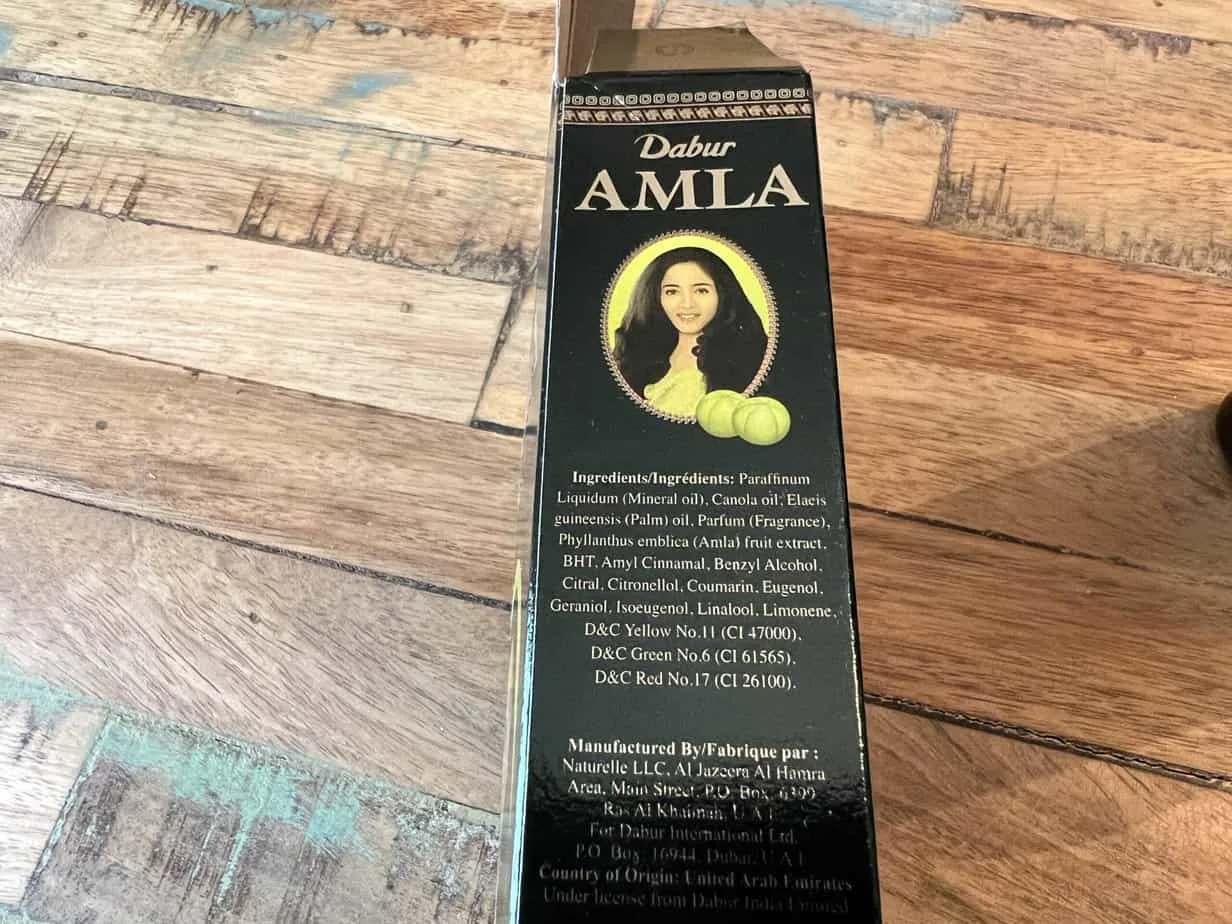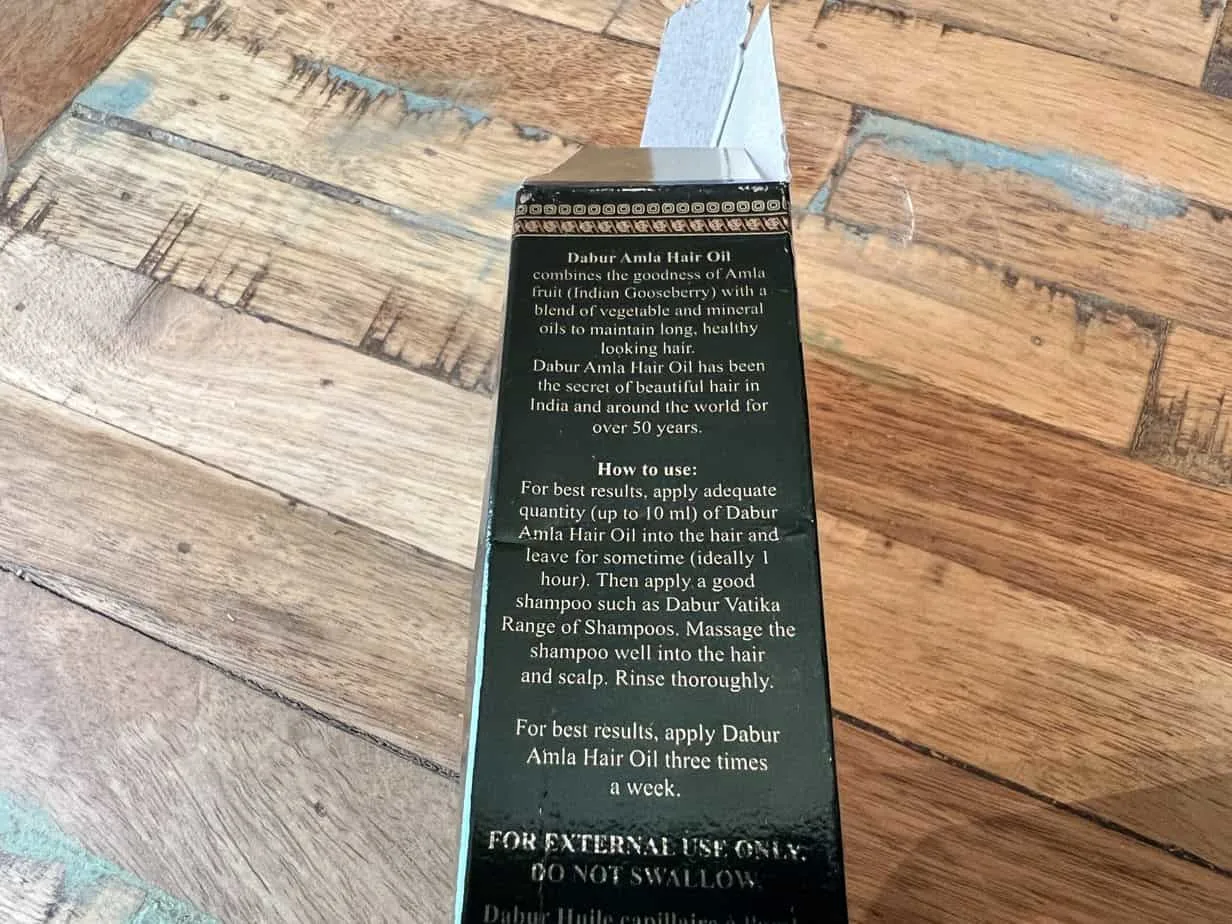 Possible Side Effects
We haven't seen any research on the prolonged use of amla oil and any potential adverse side effects. Some side effects that have been noted through anecdotal evidence are skin irritations and allergic reactions.
Getting the oil in your eyes may cause irritation. Those who use the oils as an after-washing conditioner should be very careful as the oil makes the shower stall a slippery location and can cause a nasty fall if traction mats are not firmly in place.
It is also important to know that amla supplements have not been fully tested by any regulatory board, which means that prolonged supplement use could have unexpected results.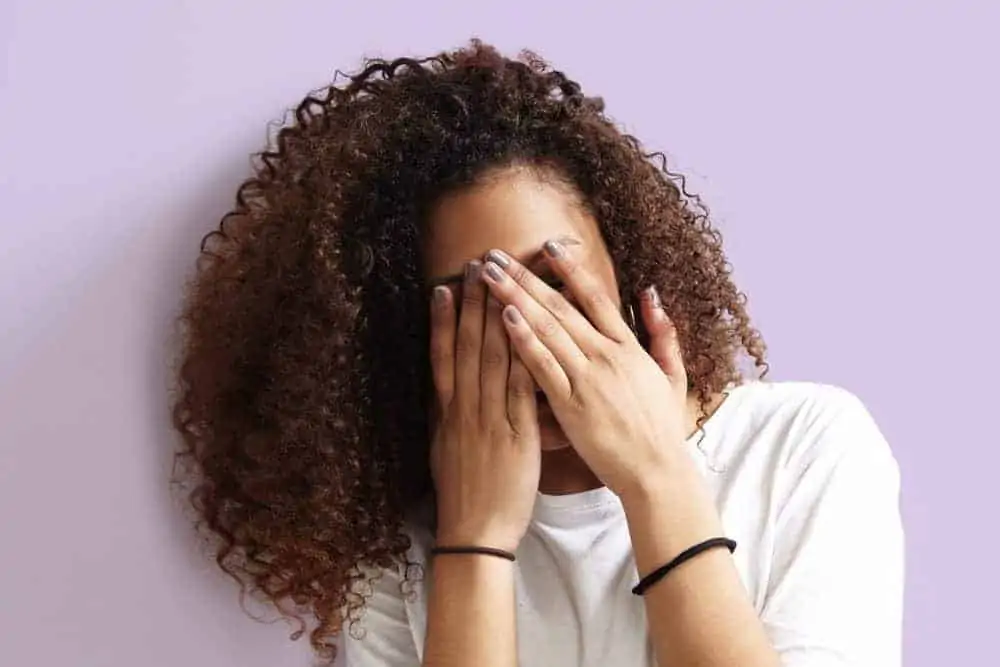 Some Popular Alternatives to Amla Oil
Some alternative hair oils for promoting healthy natural hair include rosemary oil, safflower oil, lanolin oil, emu oil, argan oil, jojoba oil, tea tree oil, neem oil, and castor oil.
Is Dabur Amla Oil Good for Hair?
Dabur Amla oil is a hair oil made from Indian gooseberry that is believed to nourish, promote growth, prevent dandruff, and strengthen hair due to its high levels of vitamin C and antioxidants. While it can be a good choice for improving hair health, it is important to patch test and consult with a healthcare professional before use.
Is Dabur Amla Oil Good for Hair Growth?
Because of its high levels of vitamin C and antioxidants, Dabur Amla oil can stimulate hair growth and prevent hair loss. Amla, also known as Indian gooseberry, is a key ingredient traditionally used in India to grow hair and improve its health. Still, individual results may vary because of your genetics and overall health.
How Can I Use Amla Oil for Hair Growth?
Amla oil can be used for hair growth in various ways: Massage the oil into your scalp for 10-15 minutes to stimulate blood circulation and nourish hair follicles. Use it as a pre-shampoo treatment by leaving it on for 30-60 minutes to moisturize and strengthen hair. Also, use it as a leave-in conditioner to protect your hair from damage.
How Long Does It Take for Amla Oil to Grow Hair?
Amla oil is not a "quick fix for hair growth" because it takes several weeks or months of consistent use to see results. It varies depending on your hair type, current hair health, and frequency of use. Regular use of Amla oil, combined with a healthy diet and lifestyle, promotes hair growth and improves hair health over time.
Is Amla Oil Bad for Your Hair?
Amla oil is generally considered safe for most people to use on their hair. However, it is important to note that everyone's hair is different, and some people may have an allergic reaction. Patch test any new product before using it on your entire head of hair, and stop using the product if you experience itching, redness, or swelling.
Which Amla Oil Is Best for Hair?
The best Amla oil for your hair depends on your individual needs and preferences, but here are some tips for finding one that's great quality: Look for an Amla oil that is 100% pure and does not contain any additives or synthetic fragrances. Additionally, ensure it is cold-pressed so it retains most of its natural nutrients.
Key Takeaways Based on Anecdotal & Scientific Evidence
Science doesn't confirm the effectiveness of using amla oil for hair growth, hair loss, or to prevent premature graying of the hair.
Many essential oils, like argan oil, olive oil, coconut oil, and many of the other aforementioned oils, can be used within your natural hair regimen. Amla oil can also be used in this capacity.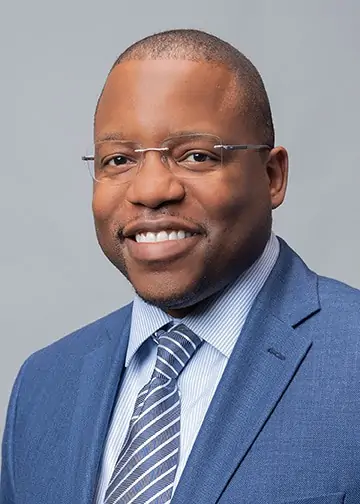 Kenneth Byrd, with a BS in Accounting and Management Information Systems and an MBA from the University of Alabama at Birmingham, has over 15 years of experience and is a recognized authority in hair care. Co-founder of Curl Centric® and Natural Hair Box, Kenneth has dedicated himself to promoting ethical and scientifically-backed hair care practices. Rigorous editorial guidelines, industry recognitions, and features in numerous media outlets evidence his expertise. Kenneth's commitment to transparency, quality, and empowerment has positioned him as a trusted voice in the field, empowering readers to confidently embrace their natural beauty.