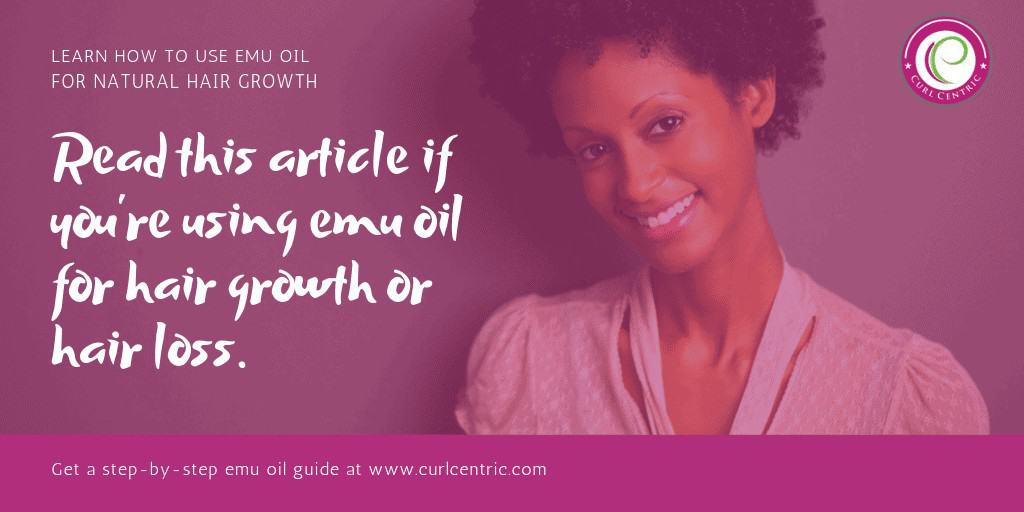 While most people have heard of the emu, a large and flightless bird that is usually found in Australia, not everyone has heard of the benefits of emu oil, especially as it relates to using emu oil for hair growth and hair loss.
Over the past several years, there has been a tremendous amount of anecdotal evidence about the benefits of using emu oil, including pain relief, skin care (ex. acne, eczema, scars), burns, and psoriasis.
Although, other benefits of using emu oil have been discovered, including claims that emu oil has the power to revitalize your scalp, stimulate hair growth, and mitigate hair loss.
Since natural emu oil is an emerging treatment within the natural hair community, we want to provide an update on evidence of the claimed hair benefits and discuss the anecdotal benefits that are often discussed on natural hair forums.
In this article, we will provide a comprehensive overview of emu oil treatments and our recommended approach if you're planning to apply emu oil to your hair to achieve maximum benefits.
Emu Oil Benefits for Female (and Male) Hair Loss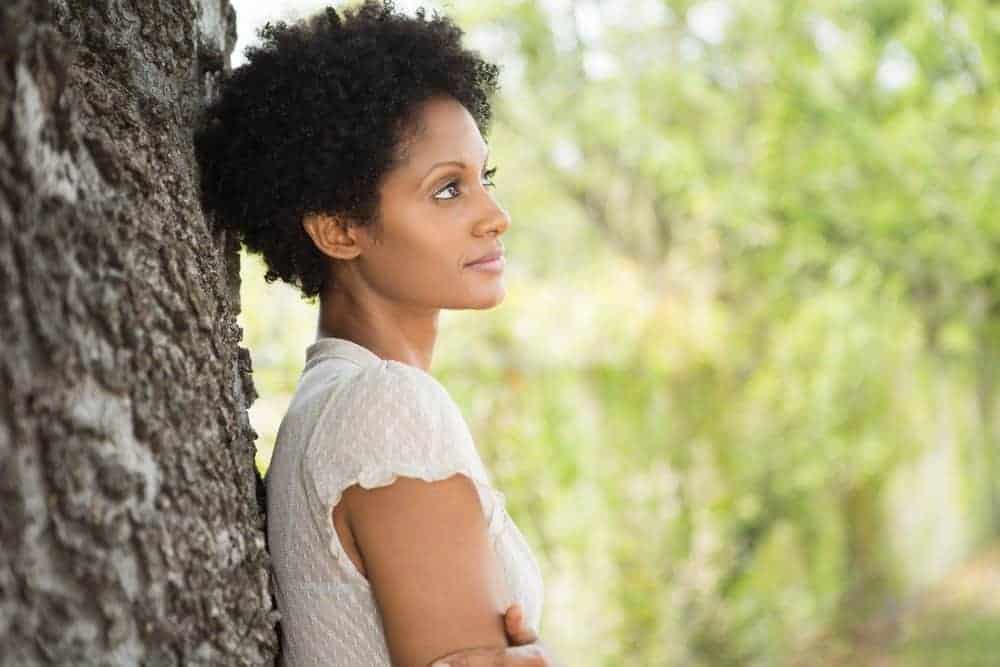 Are you using emu oil for hair loss? One of the many touted "benefits" of emu oil is its use for preventing hair loss in males and females. I wasn't able to find any scientific research that substantiated this claim as a fact.
Hair loss, in and of itself, can have many causes, including hormonal changes, family history, and aging. One common reason is that during hair loss the active phase of the hair growth cycle (i.e., the anagen phase) shortens.
Because of this, more hairs are shed, but there doesn't appear to be any evidence that emu oil can help counteract this process.
Emu oil does have anti-inflammatory properties and it's absorbed easily according to the Journal of the American Society of Plastic Surgeons (link).
Over the years, since we started Curl Centric, we've seen several women struggle with thinning edges and bald spots.
In fact, the American Academy of Dermatology suggests that roughly 40% of all women with visible hair loss by the time they reach age 40.
If you're hoping to grow your edges back with emu oil, Zig Beswick has outlined a natural hair regimen that you might want to experiment with on your hair.
Plus, it's pretty basic, as she basically applied 100% pure emu oil, and castor oil, every night until her hair grew back. To learn more, watch Zig's video.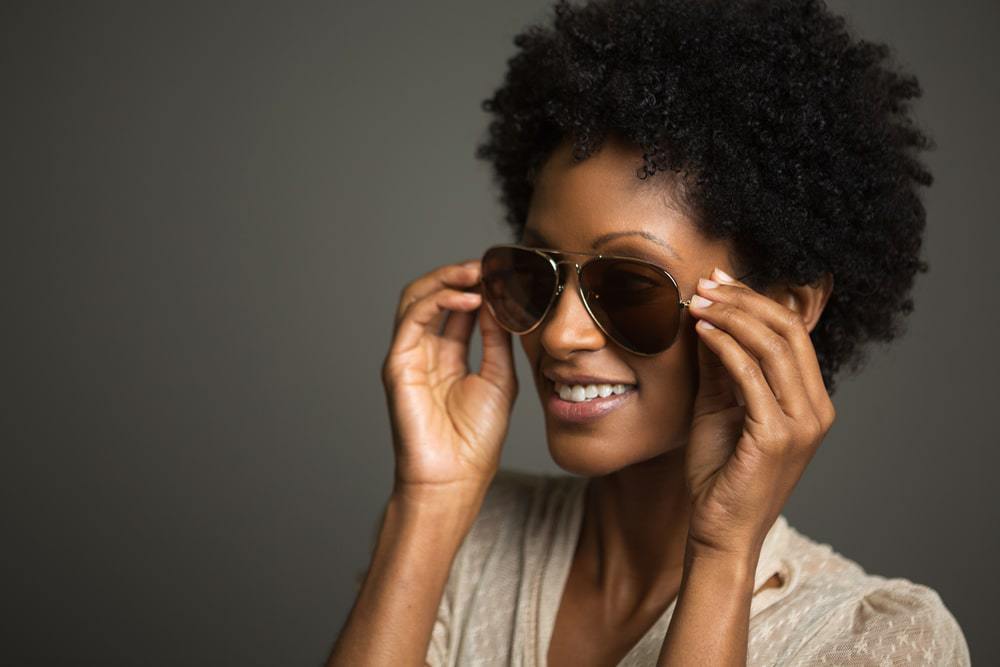 Does Emu Oil Stimulate Hair Growth?
Are you using emu oil for hair growth? There has been speculation that emu oil works during the anagen phase when the hair follicles are "living".
Some individuals purport that emu oil provides stimulation to the scalp, particularly close to new hair follicles and this encourages them to develop and grow.
As mentioned previously, I can't find any scientific research that supports this specific claim. Therefore, Curl Centric cannot confirm that using emu oil for hair growth provides any actual benefits.
The same is true if you're planning to use emu oil for hair loss.
EMU OIL FOR TRACTION ALOPECIA, BALD SPOT AND THIN EDGES: HOW TO GROW BACK YOUR EDGES
This oil is a by-product of the slaughter of emus for meat and is gaining in popularity due to its numerous benefits. Emu oil is a popular oil for improving the health of hair, as well as skin, although most vegetarians are hesitant to use it.
The side effects of using pure emu oil on your skin and hair are largely unknown, but some women have reported itchy skin after continued usage.
Grow Nape Hair & Edges Naturally (Emu Oil & Derma Roller)
Pure premium emu oils are derived from all-natural sources and shouldn't cause any harmful side effects to the skin when applied. Although, this hasn't been proven, only purported by product manufacturers.
Pure emu oil is also completely non-comedogenic, which means it won't clog your pores. The oil is also odorless and should not stain any bedding, clothing, pillows, hats, scarfs, bonnets, or towels.
Emu Oil vs. Mineral Oil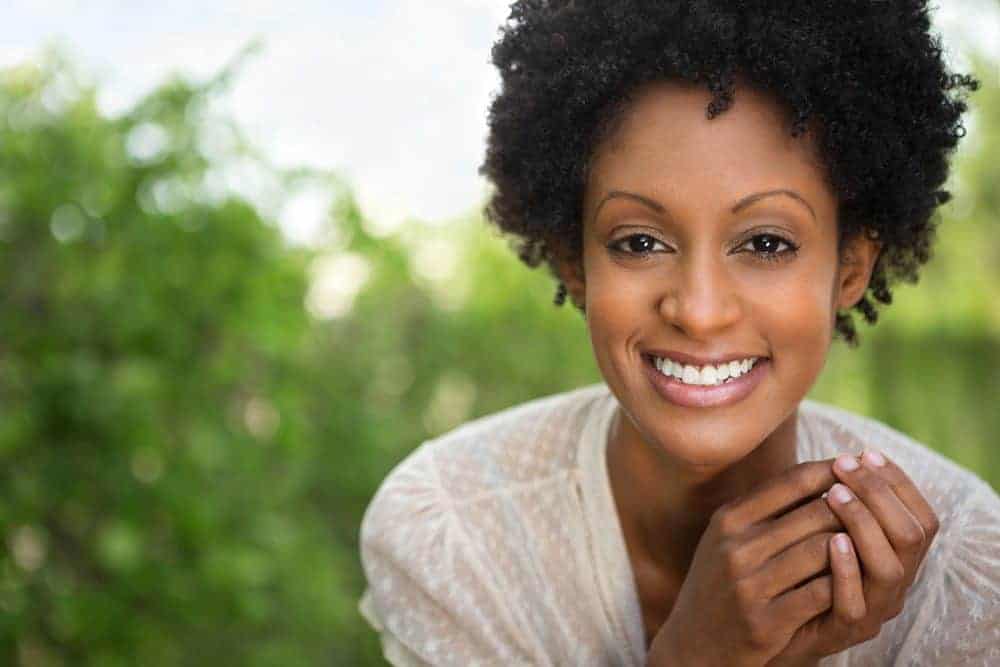 According to the Australasian Journal of Dermatology, one scientific study titled 'Moisturizing and Cosmetic Properties of Emu Oil' investigated the topical use of emu oils by having eleven participants (nine women and two men) residing in the state of Texas provide feedback on their experiences with the moisturizing and cosmetic properties of emu oil.
Within the study, emu oil was compared to mineral oil as an emulsifier and lubricant.
To ensure that the study met the necessary standards of the scientific community, the study was conducted as a double-blind study where all eleven participants had healthy skin.
During a double-blind study neither the participants nor the researchers (i.e., experimenters) observing the results knew which participants were a part of the group being studied versus those that were a part of the control group (i.e., the group needed for comparison purposes).
Each participant was screened for pre-existing conditions, such as eczema, acne, psoriasis, and other skin conditions, and the participants were asked to discontinue the use of other topical agents and skin-related products.
The conclusion was that a majority of the participants claimed that emu oil was better at improving their skin texture and moisture levels than the group using minerals oil.
The Health Benefits of Emu Oil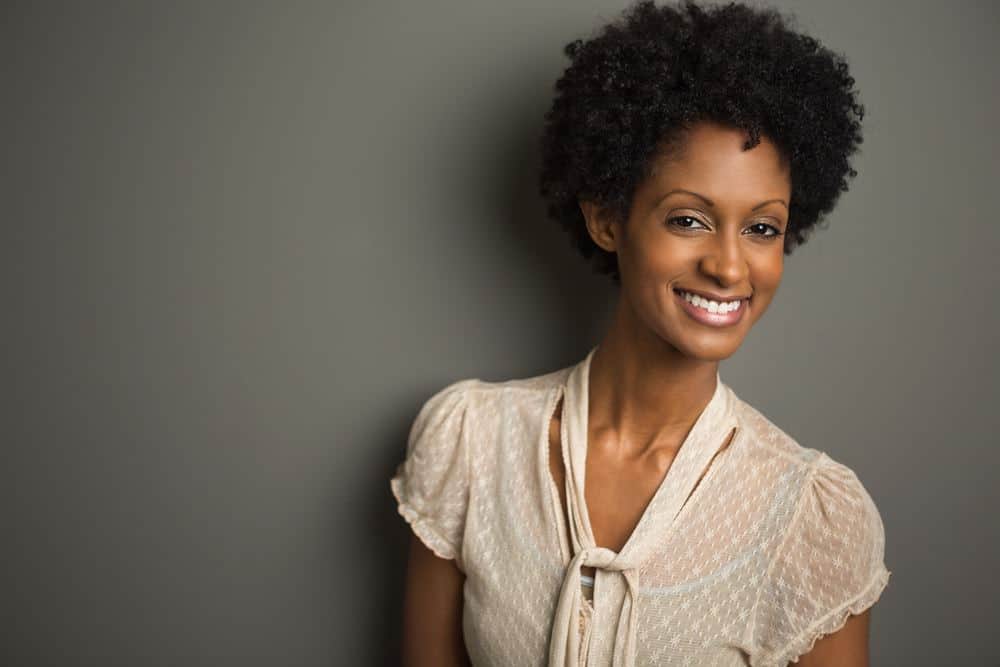 The American Emu Association (AEA), which was formed in 1989, has the goal of promoting public awareness of emu products and fostering research.
AEA, which operates as a non-profit organization, supports findings that emu oils make excellent carrier oils for delivering medications and other OTC treatments to the skin.
They also support claims that emu oil lowers cholesterol, has transdermal properties, and anti-inflammatory properties and it's completely non-comedogenic so it won't clog your pores.
Unlike synthetic beauty products, emu oil is an all-natural, omega-rich substance and an environmentally friendly product.
Note that emu oil is a by-product of the slaughter of emus for lean red meat and it's gaining in popularity due to its numerous benefits.
Emu oil is a popular oil for improving the health of your hair and scalp, as well as the health of your skin, although many vegetarians are hesitant to use it since it's an animal by-product.
What Does Emu Oil Do for Your Hair?
Dr. Michael F. Holick, a famous professor, and researcher from Boston University's School of Medicine received a patent (PDF) for his discoveries related to using emu oil as a topical treatment that encourages healthy hair growth and improves certain skin conditions, like reducing the presence of wrinkles.
Since emu oil is slowly becoming one of the most popular treatments for hair regrowth (i.e., growing back your edges) in the natural hair community, this is good news.
Emu Oil Institute
Studies conducted at the Emu Oil Institute, founded by Joanne Long, the author of 'Why Emu Oil Works', suggest it could be the oil's unique bond chain formation that makes it such a versatile, multi-use substance.
Should Women with Natural Hair Use Emu Oil?
It depends on if your current natural hair regimen is adequately meeting your needs. If your current natural hair regimen consistently produces the desired results, I don't recommend making any changes.
However, if your current regimen isn't meeting your needs, and you're struggling with hair loss or thinning, it's worth giving emu oil a try to see if your results improve.
We've written extensively on the reasons that women experience hair loss and the recommended treatment options (including the best shampoos for hair loss).
However, for a quick refresher, there are medications, infections, illnesses, and other conditions that can cause female hair loss. Really anything that impacts your hair growth cycle (learn more here) can ultimately cause hair loss.
While it's been reported by the curly girl community (i.e., anecdotal reports) that emu oil will not only encourage hair growth, it will also effectively treat a wide range of skin conditions.
These conditions include dry skin, female baldness, psoriasis, alopecia, and skin inflammations.
We recommend consulting your medical doctor if you're dealing with one of these issues, instead of using an unproven do-it-yourself (i.e., DIY) hair treatment.
If you're willing to experiment, it's probably worth testing emu oil to see if the benefits are as reported.
How Much Emu Oil Should You Use on Your Hair?
For optimal results, we recommend using 100% pure natural emu oil topically on the area of the skin affected by hair loss.
A few drops of the oil can be massaged into the scalp and the hair each night. The following morning the treated areas can be washed and this process can be repeated every night.
If you purchase a product that provides different directions, then be sure to follow the instructions as intended.
As usual, results will vary from person to person as no two conditions are exactly the same.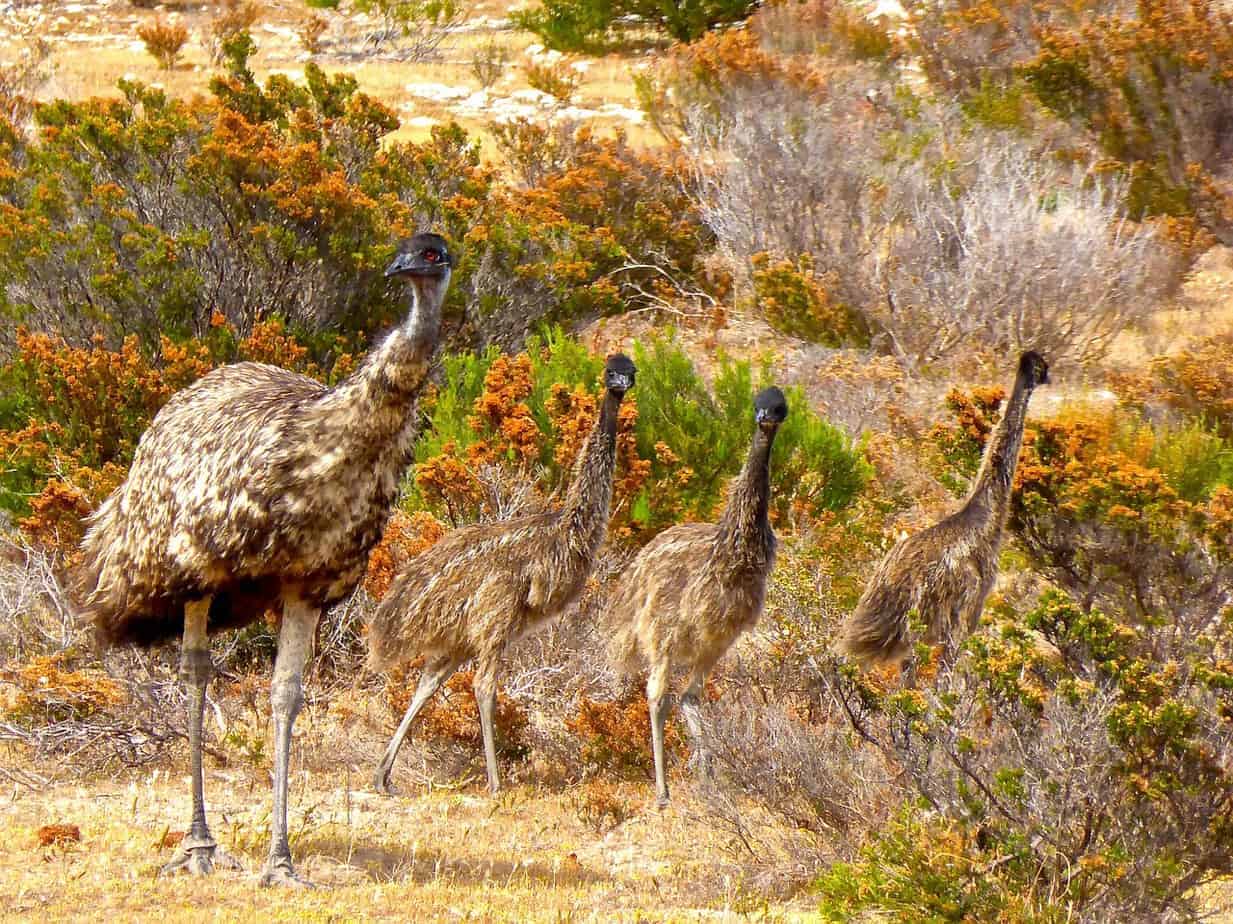 Emu Oil Extraction & Manufacturing Processes
Emu oil is a by-product of emu meat and the specific process involves using the fat from the emu to produce the oil. Emus have thick padding located on their backs in a manner similar to camels.
It is this fatty area that provides the necessary resources to create emu oil. After the emu is slaughtered, oil producers separate the meat from the fat. They then separate the skin, grind, and melt the fat. After this point, they are able to remove the emu oil.
Some emu oil is completely natural with no further steps involved in its production and in this case, it may contain bacteria or contaminants. Most of the time, however, the oil is filtered and then refined before being sterilized and deodorized.
There is a decent amount of existing historical evidence (some evidence is anecdotal) and emerging scientific evidence that supports the hair, scalp, and skin-related benefits of using emu oil as a treatment for hair growth, hair loss, and thinning edges and bald spots.
Since some of the evidence is still based on anecdotal feedback and some women experience itching, I would encourage you to patch test the oil before you apply it all over your hair, scalp, and skin.
Purchasing 100% premium pure emu oil is also recommended. Only buy from a reliable, reputable retailer. Note that even the FDA has warned consumers about false, unproven emu oil claims (source).
As always, we encourage you to experiment with your natural hair regimen to determine which products work best for your hair. If you decide to use emu oil, leave a comment and let us know about your experience.