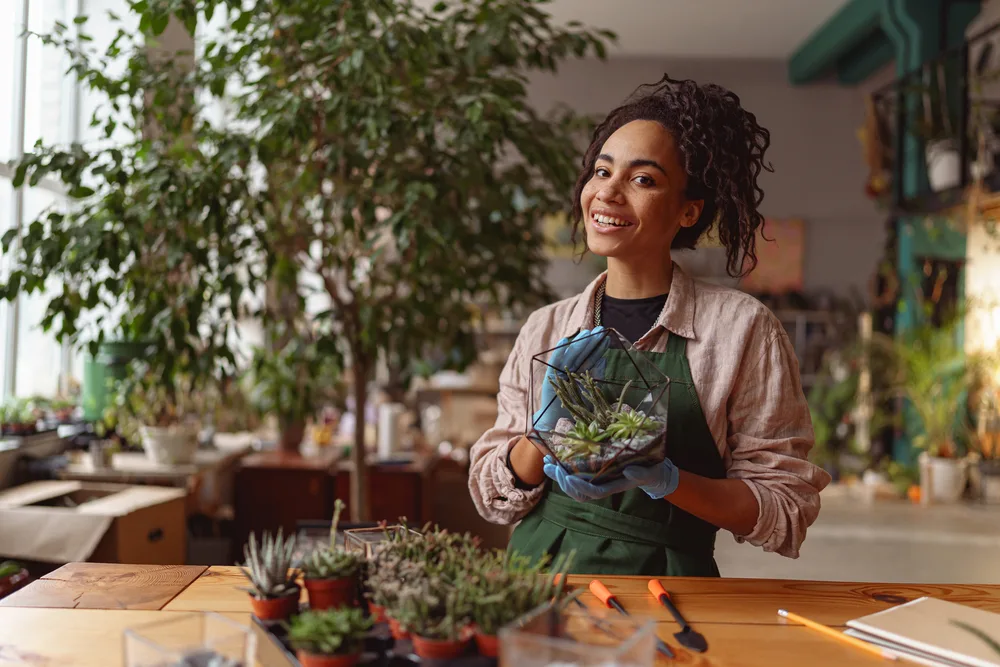 Are you looking for ways to supercharge your hair growth? If so, you've probably done loads of internet research to find worthwhile remedies.
The truth is that, though there are so many herbal remedies promising to help you reach your hair growth goals, very few remedies work, as well as African herbs.
Interested in learning more? In this article, we'll introduce you to several amazing African herbs you can use to stimulate hair growth and maximize length retention. That way, you can reach your loftiest hair growth goals.
African Herbs for Hair Growth
In the next section, we'll explore the potent benefits of African herbs such as African Henna, Chebe Powder, Ginger Root, Hibiscus Flowers, and Ambunu Herb for hair growth and health. This guide will provide practical steps on how to use these herbs effectively for stronger, longer, and healthier hair.
African Henna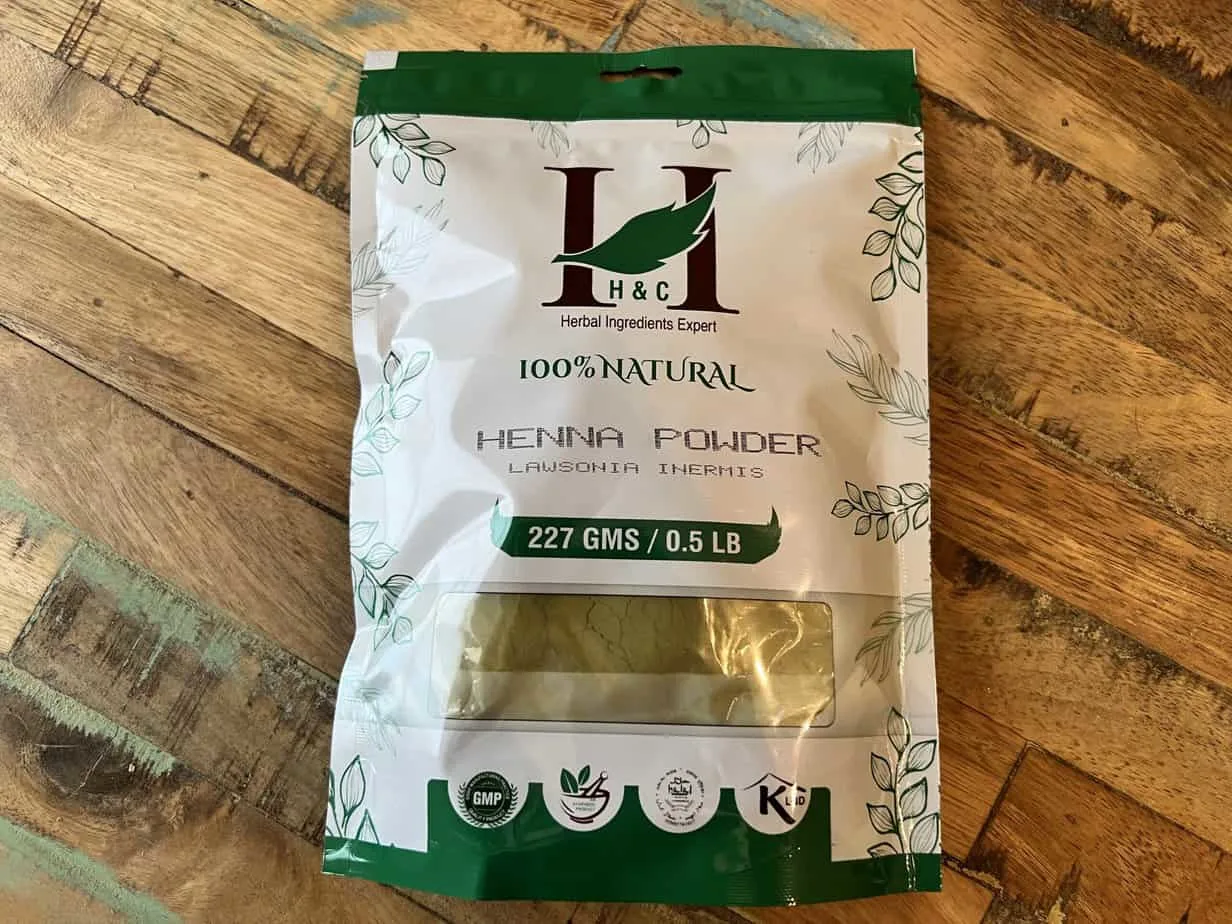 African Henna could very well be the African hair growth remedy that you've been looking for. It comes from the African henna tree (Lawsonia inermis) and boasts some fantastic benefits.
One of the most influential is the ability to bind to your hair's existing proteins, thereby strengthening each strand. Stronger hair is better able to handle the stress of hair care and styling and won't break as easily.
But that's not all – henna is also a fantastic hair conditioner that leaves your hair more manageable and hydrated. The result is longer hair!
How to Use Henna for Hair Growth
HENNA FOR EXTREME HAIR GROWTH
If you want to give henna a try, that's great! You'll be glad to find out that it's effortless to use. Here's how to do a henna hair mask for longer, stronger hair:
Get your hands on your supplies. You'll need the following:
Protect your hairline with Vaseline. Try not to get any of it on your hair – the purpose of using it is to protect your skin from staining.
Put on your gloves to protect your hands from getting stained. Rubber gloves, latex gloves, or any other gloves you have on hand will do.
Prepare the henna mixture according to the information on the henna packaging. In most cases, you'll be required to add some warm water to the powder and then mix until the mixture is smooth and lump free. Allow the mixture to sit at room temperature for about 8 hours to ensure it's ready to apply.
Part your hair into several sections. The sections should be small enough to get the mixture onto all your hair in one go. Start with at least 5 sections and add more if needed. The sections will make your hair easier to work with.
Apply the henna to your hair with your fingers or an applicator brush, whichever is best for you. Just know that you'll be able to get a more precise application if you use an applicator brush. Take your time to ensure that no strands are left uncoated.
Pile your hair on top of your head, then use a little henna to hold the hair in place.
Put on a shower cap and wait for at least 2 hours for the paste to work.
Shampoo your hair with a gentle, sulfate-free shampoo to remove all the henna from your hair. Shampoo twice if you notice that there are remnants left in your hair.
Condition your hair with your favorite hydrating conditioner or deep conditioner to replenish any moisture that you lost during the shampoo session—the more hydrating the conditioner, the better.
You can repeat this henna treatment up to twice a month. But you don't have to do it that often if your hair is thriving without it.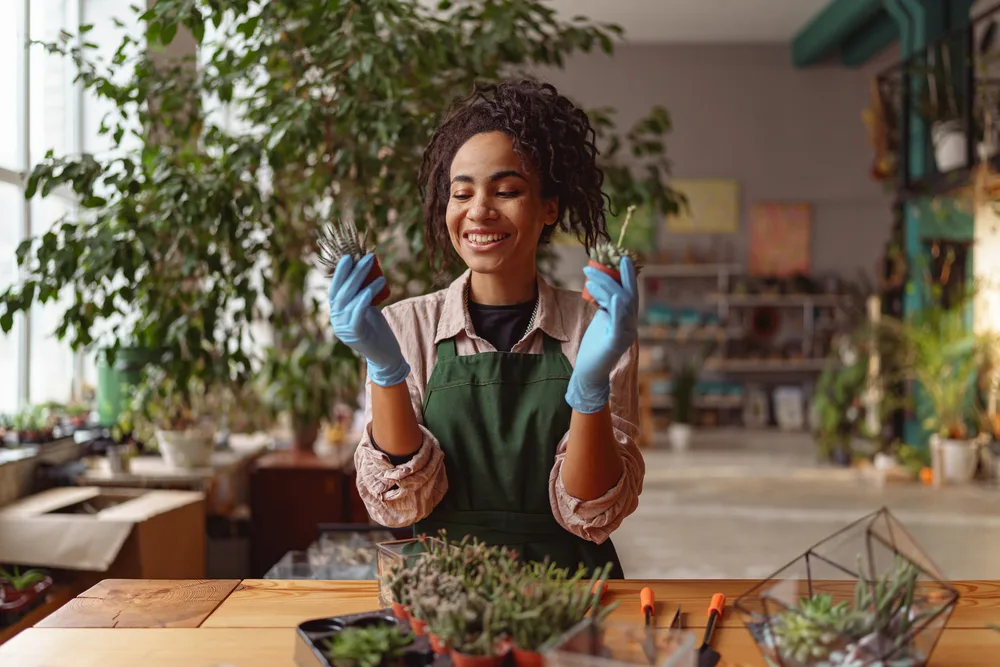 Take Your Henna Treatments to the Next Level
To take your henna hair growth treatment to the next level, you can add a few more ingredients to the henna mixture before applying it to your hair.
Some great hair-loving ingredients to try include castor oil, coconut milk, and mustard oil. All of these will give your hair a boost of hydration and strength, further increasing the henna mask's benefits.
Chebe Powder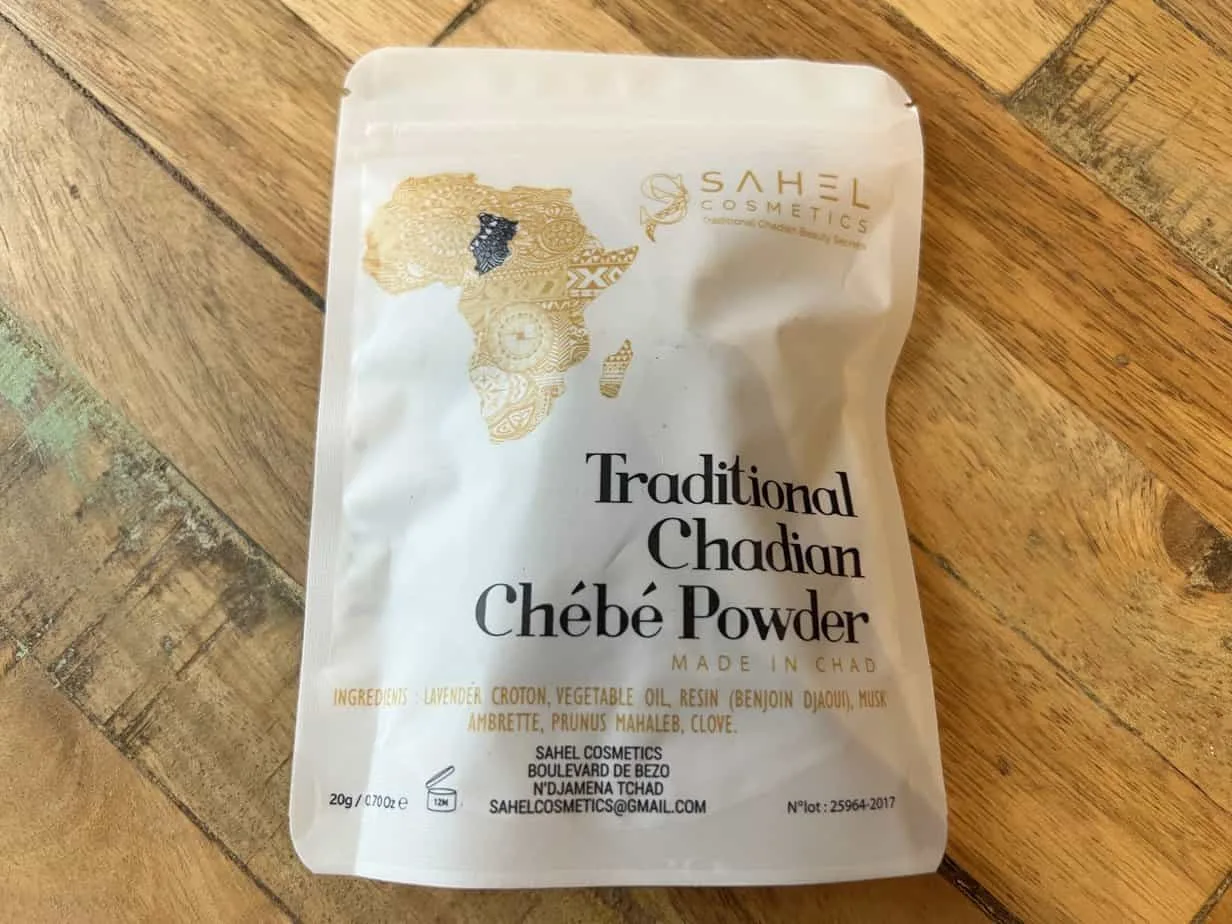 One of the most popular African herbs for hair growth is chebe powder. It's a combination of herbs targeted to combat many issues that people with textured hair experience. But the most critical problem that chebe powder solves is dry hair.
The combination of herbs originated in Chad and includes lavender, clove, and more. The women of Chad regularly use chebe powder to promote length retention and protect their hair from the harsh climate they live in.
The primary mode of protection that this powder provides is moisture retention, which makes the hair less likely to break from dryness or manipulation from styling.
How to Use Chebe Powder
CHEBE POWDER for super long and fast natural hair growth + Length check ( after 6 months) WOW😱
You'll be glad to know that chebe powder hair masks are extremely easy to make and use. Here are the step-by-step instructions you should follow for the best results.
Gather your materials. You'll need the following:
Mix some of the powder with some of your favorite butter or oil to make a paste. There's no universal recipe for the mask, so you'll have to judge how much paste and oil to mix. You want the paste to be slightly thick and not runny.
Apply the paste to your damp hair in sections. The key is to make sure that all of your hair is covered, focusing intently on the ends of your hair. Why? Your ends are the oldest part of your hair, so they're more prone to breakage than the mid-lengths and roots.
Braid each section up into a protective style (a few braids or twists).
Start a timer for 2 hours at least. You need to wait this long to ensure that the mixture penetrates each of your strands and can do its magic.
Once the time is up, it's time to remove the product from your hair. To do this, you'll need to wash your hair with a mild, hydrating shampoo. Focus the shampoo all over your hair so you won't leave any of the chebe powder behind. If you've got one available, it's a good idea to use a sulfate-free shampoo, as it will be gentle enough to cleanse your hair but won't undo the benefits of the chebe powder.
After your hair is nice and clean, follow up with your favorite conditioner. It'll impart even more moisture to your hair for increased hydration.
Rinse the conditioner from your hair, and you're all done!
Note: Don't apply the chebe powder to your scalp. It's not for scalp use.
Ginger Root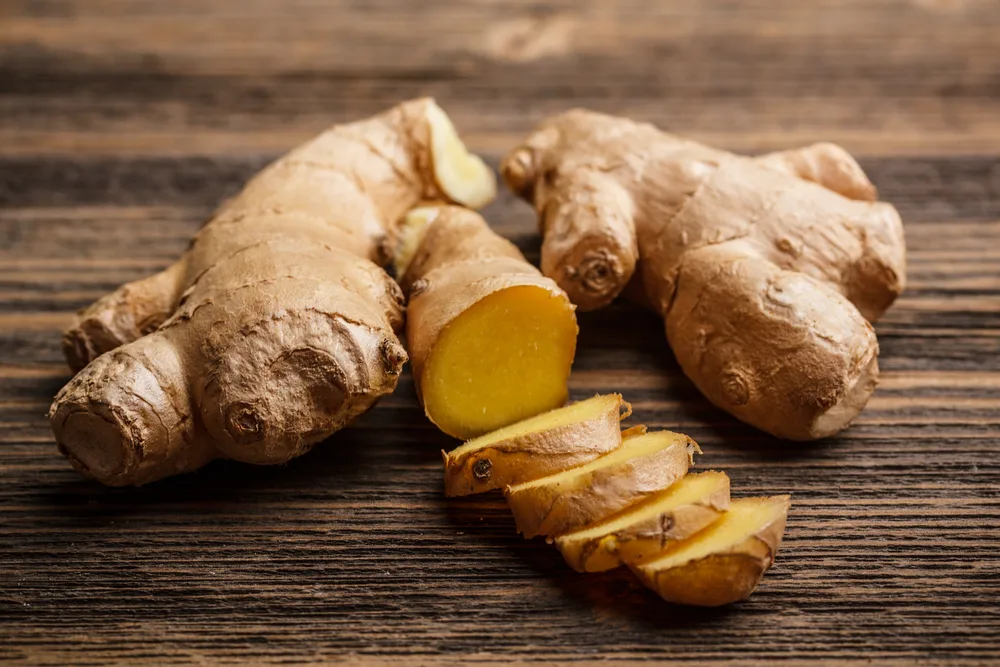 African ginger root is another secret African herb. It's credited with increasing blood circulation in the scalp, supporting hair growth. With healthier hair follicles, you'll be in better shape to reach your hair growth goals.
But that's not all; ginger has impressive antiseptic and antifungal properties that can help with issues like dandruff and other scalp infections. Pertaining to the physical appearance of the hair, ginger root can help transform dull, dry hair into a more lustrous mane.
How to Use Ginger Root for Hair Growth
Ginger Juice to Cure Baldness & Regrow New Hair | Sushmita's Diaries
Using ginger root for hair growth is more involved than you might think. Adding ginger to your diet won't give you the results you're looking for. It needs to be applied topically for the best results. We'll cover how to do that in this section step-by-step.
Gather your materials. For a ginger root hair and scalp treatment, you'll need:

4 ounces of ginger root
A bowl
A strainer or cheesecloth
A couple of spoons of a hair growth oil of your choice
An applicator bottle
A grater

Grate all your ginger as finely as your grater will allow.
Put your ginger on top of your cheesecloth, and then twist the top portion of the cheesecloth to squeeze the juice out of the shredded ginger. Keep a bowl underneath the ginger to catch the juice.
Add your oil to the ginger juice and mix the two thoroughly.
Put the mixture in your applicator bottle. It's all ready to use.
Use the tip of the applicator bottle to apply the ginger/oil mixture to your scalp. Ensure that your hair is dry and unwashed. If you have scalp buildup, wash your hair and scrub your scalp and then wait at least 48 hours before doing the treatment.
Take the time to massage the mixture into your scalp. Use the pads of your fingers and use circular motions. Doing so will increase your scalp's ability to absorb the goodness from the mixture.
Leave the mixture on your scalp for at least a half hour. You can leave it on your scalp for longer than that if you'd like. But 30 minutes minimum should give you the results you're looking for.
Once the time is up, wash your hair to remove the ginger mixture. Use a shampoo that's free of harsh ingredients. You don't want to undo the effects of the treatment with a too-harsh shampooing session.
As always, follow up on your shampoo session with a conditioning session. Your hair always loses some degree of moisture after a shampoo session, and you'll want to replenish that. You don't have to apply the conditioner on your scalp, though.
For anyone who doesn't want to make their own ginger juice, you can buy ginger powder from your local health food store or online retailer.
All you'll need to do with the powder is add a little water and oil before applying. Though fresh ginger will be a bit more potent, you can still reap the benefits from the powder as well.
Hibiscus Flowers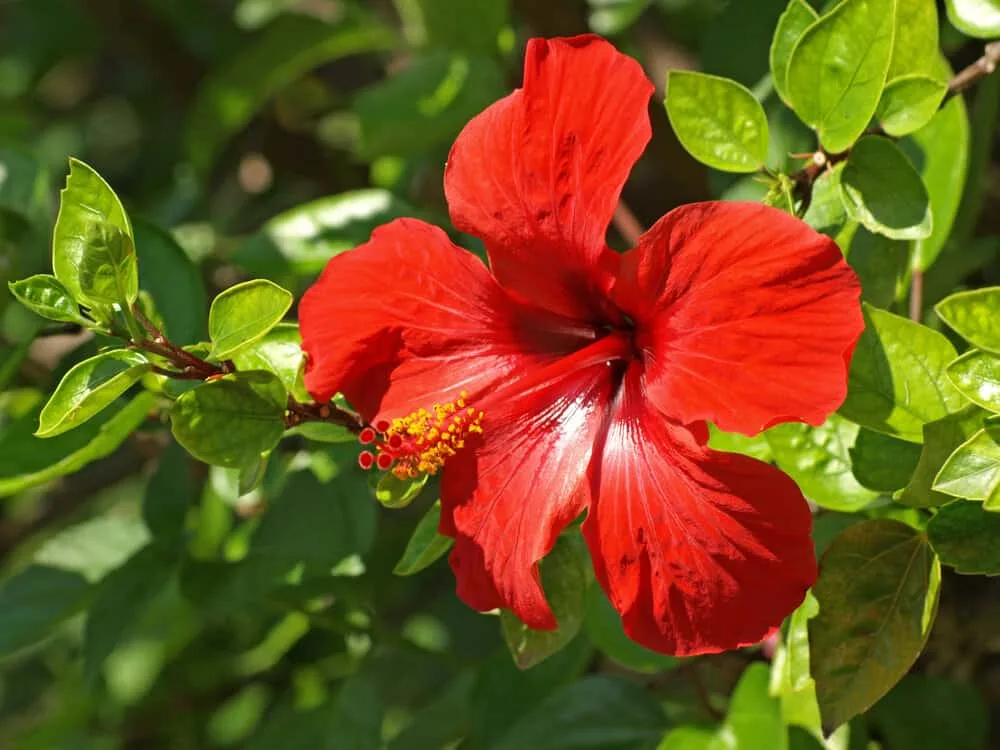 Most people who use Shea Moisture products have heard of hibiscus. It's a beautiful pink flower that originates all over Africa.
The plant and leaves boast numerous benefits that can transform your hair's health and give you the boost you need to reach your hair growth goals. Here are a few benefits of hibiscus that you need to know about:
It's high in vitamin C, which reduces hair loss.
It helps to stimulate follicular function.
It increases your root's strength for less shedding and hair fall.
It also supports scalp health by balancing out its pH. This often leads to less scalp irritation and less of a chance of hair loss.
How to Use Hibiscus for Hair Growth
HOW TO: use cloves & hibiscus for HAIR GROWTH in 2 weeks#simplychisom #naturalhair #cloves
One of the best and easiest ways to use hibiscus for hair growth is to use the leaves and flowers in a hot oil treatment.
Here's how to do so right at home:
Gather your ingredients. For the hot oil treatment, you'll need:

A half cup of your favorite hair oil.

If you don't have a favorite hair oil, you can do the treatment with castor oil or coconut oil.

Stove
Pot
Colander
Heat-safe metal bowl

Put the hibiscus into a bowl and crush it all up.
Transfer the crushed hibiscus flowers and oil to a heat-safe metal bowl that's larger in diameter than your pot.
Pour about 2 cups of water into the pot and turn on the heat.
When the water starts boiling, place your bowl of crushed hibiscus flowers and oil on top of the pot.
Let the boiling water heat up the oil mixture, and then let it cool a bit.
Use a colander to strain the mixture. Then transfer the infused oil to a different bowl. It's ready for use.
Do your hot oil treatment. Detangle your hair lightly with a wide-tooth comb, and then apply the mixture to your hair and scalp. Use your finger pads to massage your scalp in circular motions to really let the treatment soak in. If you have a lot of hair, you can separate your hair into sections before applying the mixture. Your hair can be damp or dry for this treatment – it's up to you.

Note: If you prefer to use hibiscus powder to save time, you can. Just add oil to the powder, heat it up for a few seconds in the microwave, and then let it cool down.

Allow the oil treatment to sit for at least 30 minutes. Some people wash the treatment out as soon as the timer runs out, but you don't have to do that. Some swear that they get better results by leaving the treatment in their hair overnight. Use your judgment when it comes to how long to leave the treatment in.
Once you're ready, shampoo your hair as usual with a moisturizing shampoo that's free of drying ingredients. Then, follow that up with a hydrating conditioner for even more moisture.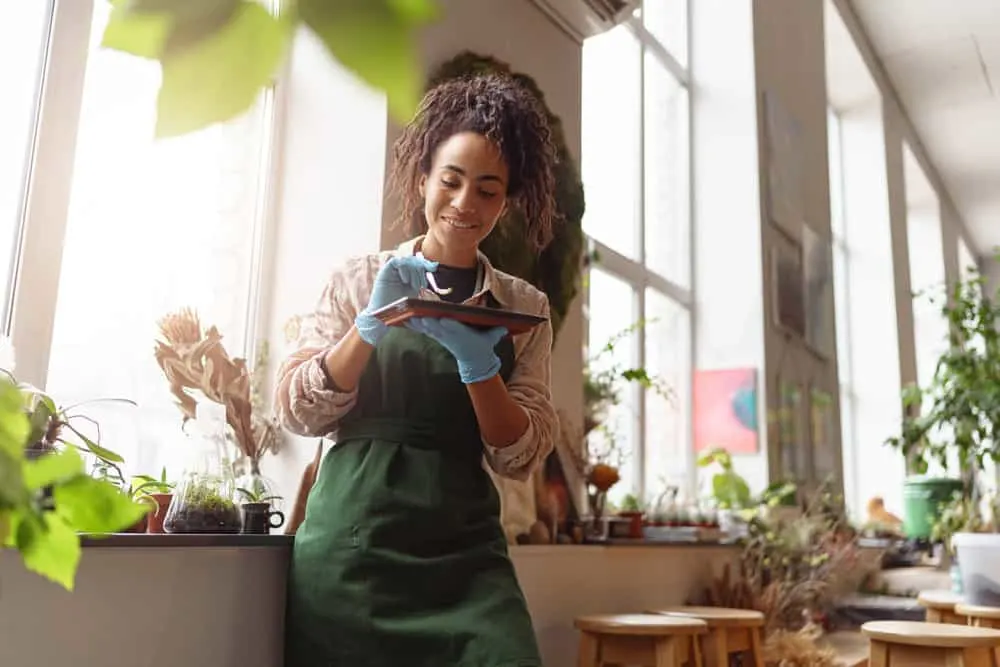 How Often to Do a Hibiscus Hot Oil Treatment
The frequency at which you'll do this treatment will depend on just how damaged your hair is. If your hair is already in relatively good condition, you shouldn't need to do it too often.
A good baseline is to do it once a week. But if your hair is significantly damaged, you can treat it up to twice a week. Always keep an eye on how your hair responds to each treatment and adjust the frequency accordingly.
Ambunu Herb
DIY HERBAL SHAMPOO | "AMBUNU" African Herb to CLEANSE, DETANGLE, & SOFTEN | Sahel Cosmetics
Ambunu is an African herb used for centuries to aid in detangling and cleansing hair. It also helps to strengthen hair and prevent scalp dryness. How does this help with hair growth?
When your hair is easy to detangle, you won't experience as many split ends as you normally would, so you'll see less shedding. Also, strong strands are much less likely to break and snap during routine hair care and styling.
How to Use Ambunu for Hair Growth
One of the most popular ways to use ambunu for hair growth is to apply it to the hair like a mask. Here's how you'll do it.
Get your hands on some ambunu and accompanying ingredients. You can find ambunu online or at a health food store. It's a bit on the expensive side, but its benefits justify the price in most cases. You'll also need the following:

A bowl
A spoon
Hot water
Wide-tooth comb

Mix up your treatment. You'll follow the instructions on the ambunu's packaging for the best results. In most cases, you'll be instructed to mix a tablespoon of the ambunu powder with one liter of hot water. After mixing, you'll wait about 10 to 15 minutes for the mixture to thicken up and become slimy. That's the texture you want.
Apply the mixture to your damp hair in sections. Detangle each section with a wide-tooth comb or your fingers. Then, let the mixture sit for up to 15 minutes. Set a timer, to be exact.
Once the timer is done, you can rinse the ambunu away with cool water or leave it on your hair for extra softness and manageability.
So, there you have it–everything you need to know about the most promising African herbs for hair growth. As you can see, there are African herbs that tackle hair growth issues from several fronts. We encourage you to try multiple herbs, though not all at the same time.
Try one of the remedies for a month or so and see how you feel about it and how your hair responds. If you don't get the results you want, move on to another herb. We hope that you found this article helpful, and we wish you the best with your hair growth goals!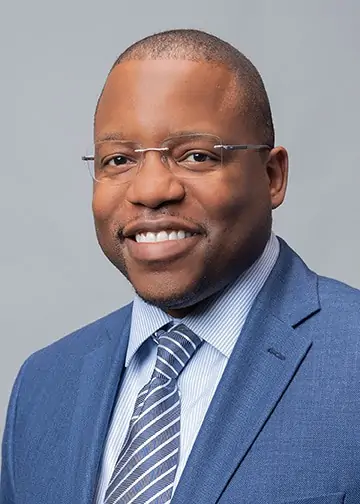 Kenneth Byrd holds a BS in Accounting and Management Information Systems and an MBA from the University of Alabama at Birmingham. With over 15 years of experience, Kenneth has been dedicated to hair care since 2008, when he co-founded Curl Centric® and Natural Hair Box alongside his wife. As a team, they promote healthy hair care practices through their comprehensive platform, Curl Centric. Curl Centric is a website operated by a husband and wife team that encourages healthy hair care. At Curl Centric, we aim to help our readers take control of their hair care journey and make good decisions about products, hairstyles, and maintenance techniques. We also have strict editorial integrity; here's an explanation of our editorial guidelines and how we make money.