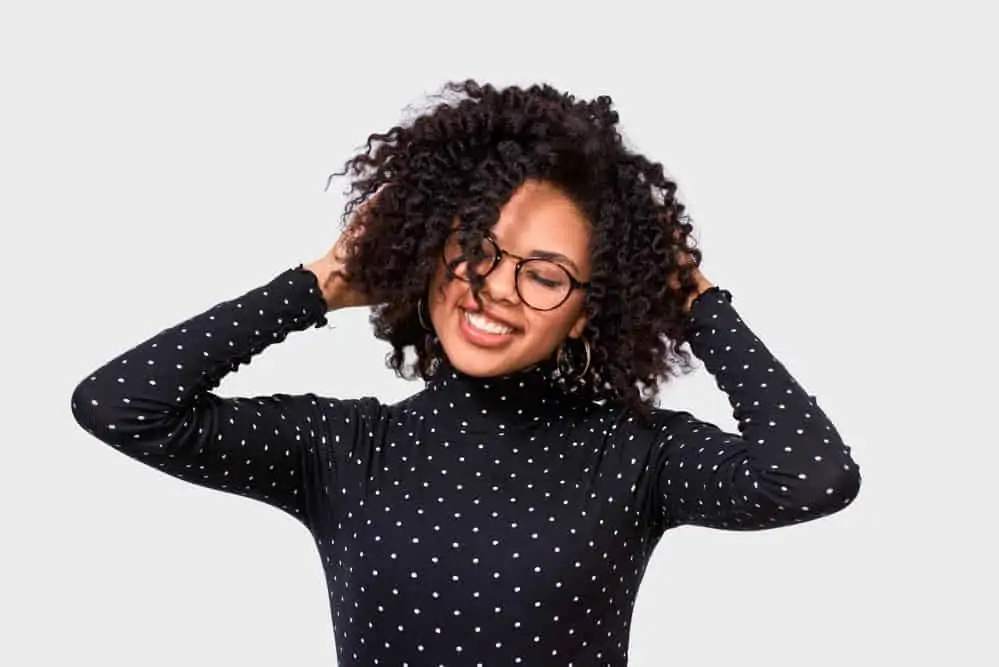 As you create your natural hair regimen, if you're looking for a holy grail natural hair product, you might consider the many hair care benefits attributed to tea tree oil.
We've seen women use tea tree oil for hair growth, dandruff, thinning (i.e., hair loss), scalp maintenance, and other beauty-related uses, like skincare.
As a result, tea tree oil is one of the most popular essential oils in the natural hair community.
However, if you're a frequent reader of the Curl Centric blog, you know that we do our best to substantiate hair care benefits, so you can make an informed decision on whether to use tea tree oil within your natural hair regimen.
Quick note: If you're looking for a product recommendation, this is one of my favorite tea tree oil products. It's 100% pure and natural, therapeutic-grade tea tree oil.
So, without further ado, let's get started.
How to Use Tea Tree Oil for Hair and Scalp Health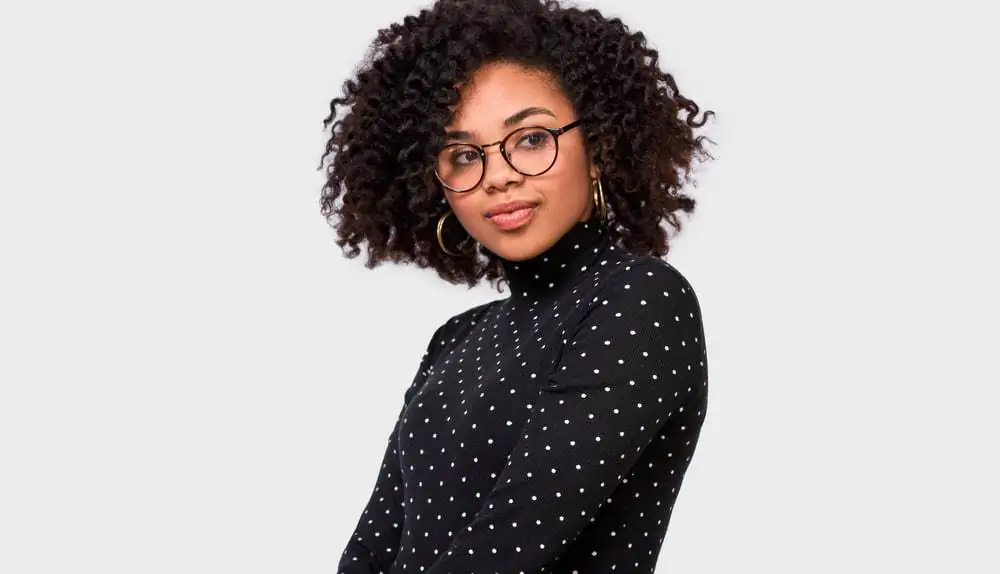 The oil also goes by the name of melaleuca oil due to its source: the leaves of the Melaleuca alternifolia shrub (i.e., tea tree).
This plant's common name is the narrow-leaved tea tree, and is native to New South Wales, Australia.
It has proven effective in treating a range of complaints due to its anti-infective, antiviral, antibacterial, and anti-fungal properties.
If this is your first time trying it, start by performing a patch test to ensure that you are not allergic to tea tree oil.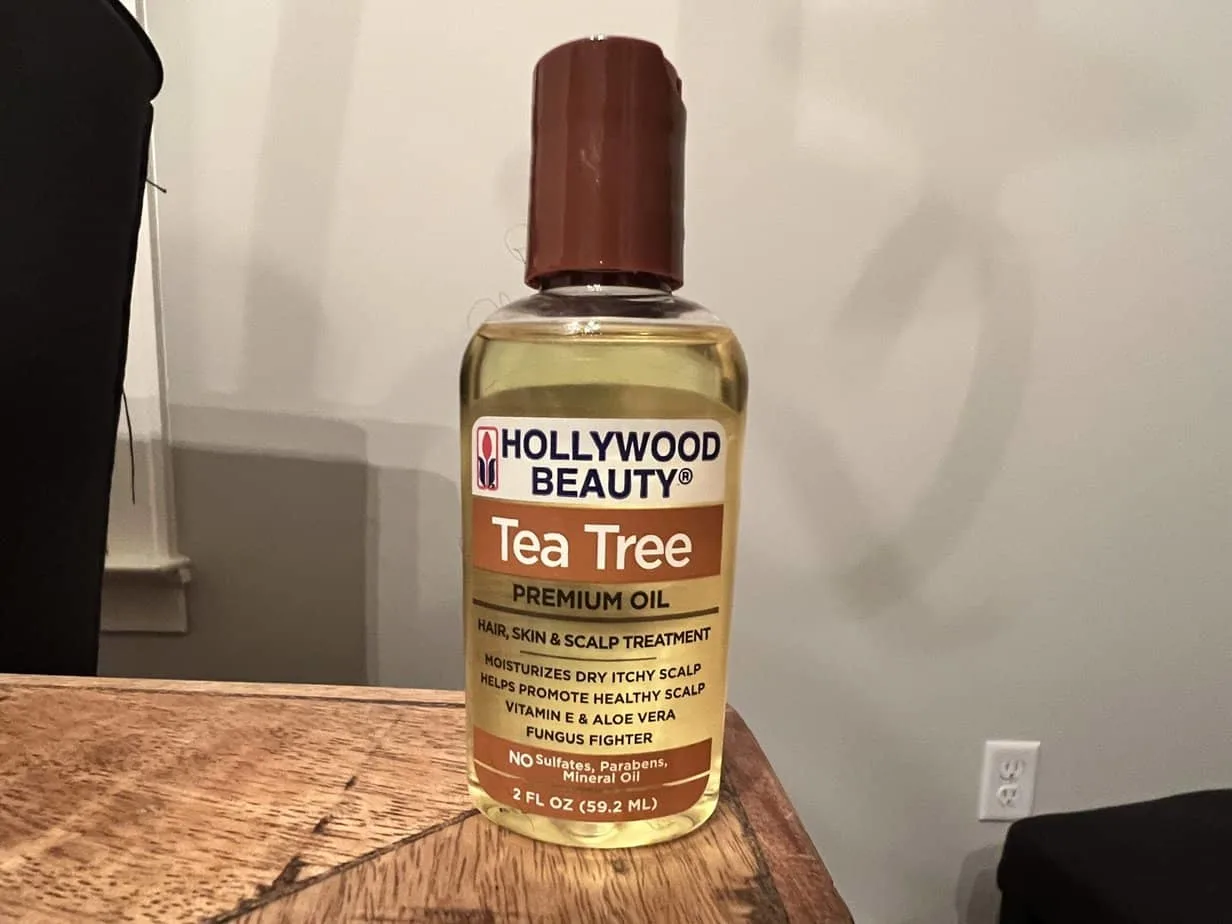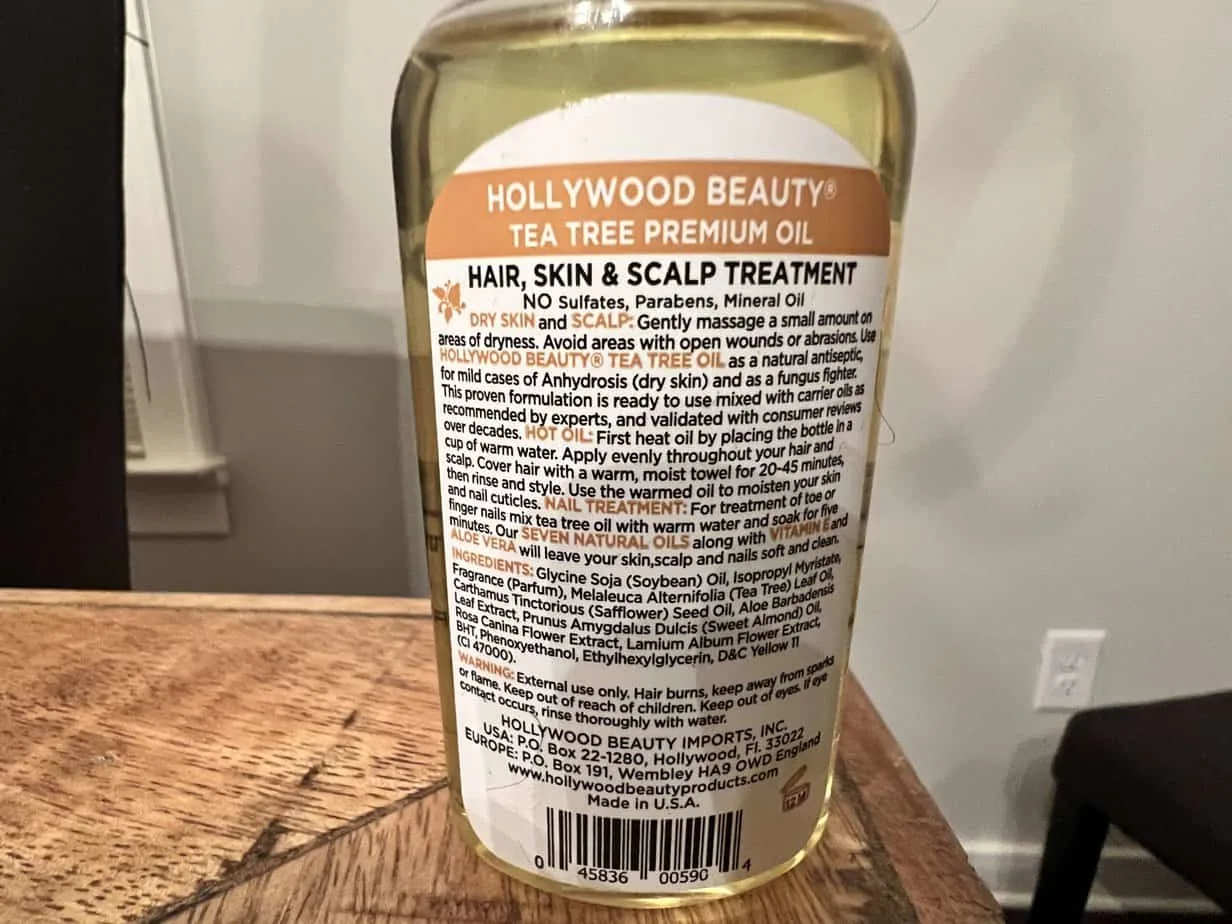 Apply 2 drops of tea tree oil to a hidden patch of skin and watch it closely for 24 hours for any signs of irritation. Proceed if you don't have any signs of irritation the next day.
Before applying tea tree oil to the scalp, we recommend diluting it first by mixing it with a carrier oil, such as coconut oil, olive oil, or jojoba oil. You can also add tea tree oil to your favorite shampoo.
If you choose to make your own tea tree oil mixture, we like to use a concentration of 5%, meaning 5 milliliters (ml) of tea tree oil for 100 ml of the carrier oil.
In addition to providing numerous benefits for the hair and skin, the oil is also used to soothe the symptoms of conditions such as bronchitis (as a natural home remedy).
You might ask if tea tree oil is actually good for hair care; there are a number of scientific studies that provide reasonable evidence that the oil can be used as a legitimate hair treatment.
So, let's discuss some of the most common uses.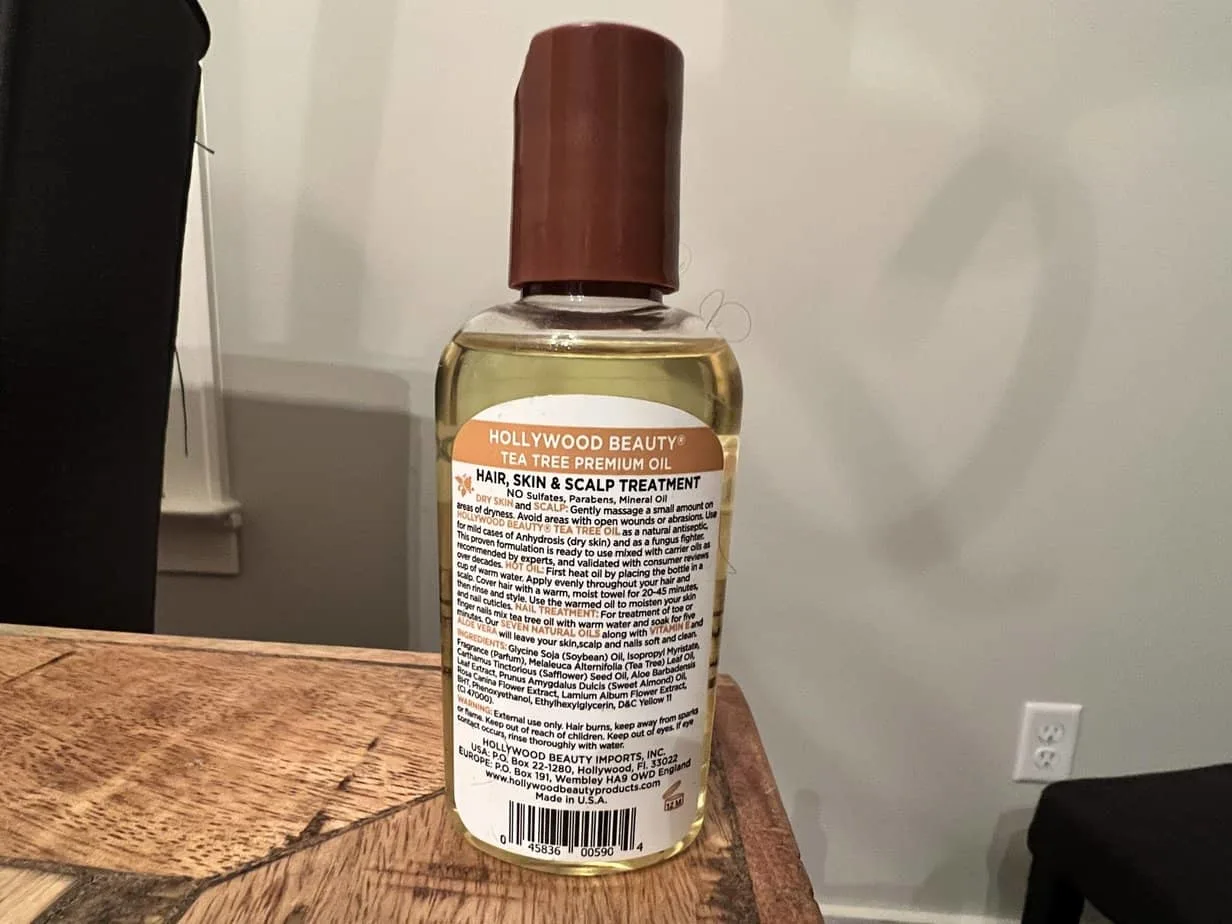 Using Tea Tree Oil for Dandruff
Dandruff, or seborrhoeic dermatitis, is one of the most widespread scalp problems. It can cause skin flakes, greasy patches, scaly skin, and redness of the scalp. Men with thick beards may also have a dandruff problem on their faces.
It's interesting that one of the most misdiagnosed hair and scalp conditions is dandruff. Actually, dandruff impacts most people at some point during their curly hair journey.
The good news is that dandruff isn't contagious. It's a common scalp condition (i.e., "reaction") causing the skin on your scalp to flake away.
We've written extensively about the causes of dandruff, although the causes (based on existing research) indicate that the causes are associated with individual susceptibility, sebum, and fungus.
As it relates to individual susceptibility, experts have not been able to pin down why dandruff seems to plague some curly girls more than others.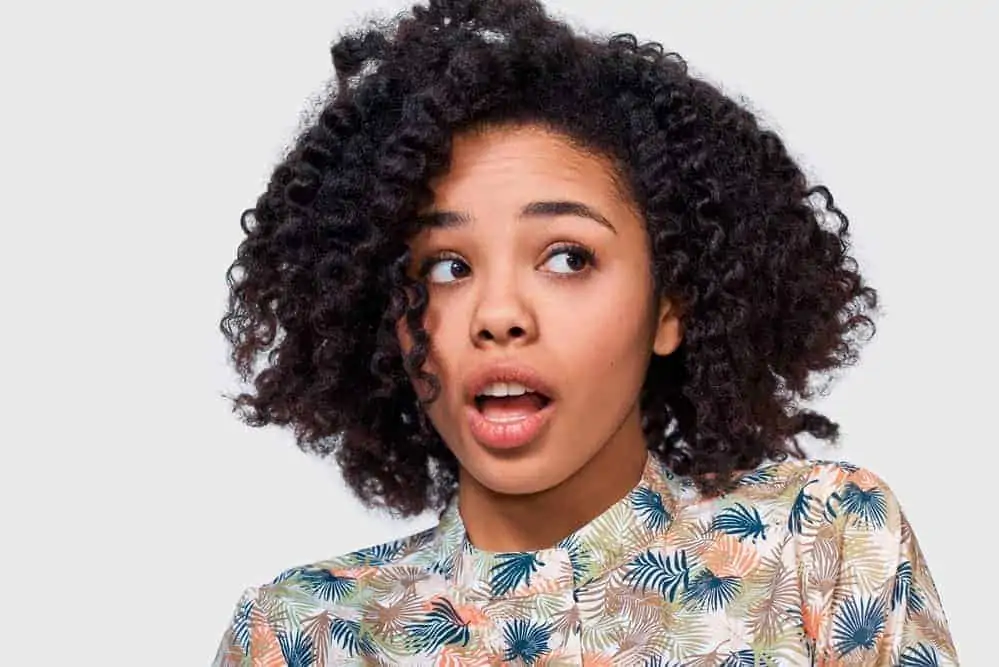 Some researchers have drawn a link between Malassezia, a fungus your scalp naturally produces, and dandruff. They predict that your scalp could be producing dandruff because it becomes too sensitive and irritated by Malassezia.
While we don't have any studies directly pointing to Malassezia, we do have research that directly links tea tree oil to a reduction of dandruff over time.
The Journal of the American Academy of Dermatology published a study in 2002 following 126 men and women who suffer from dandruff.
Instead of using pure, undiluted tea tree oil, they had the research subjects use a shampoo with 5% tea tree oil daily for 4 weeks.
Almost half of the participants reported a 41% reduction in dandruff. Researchers concluded that a 5% application of tea tree oil appears to be an effective treatment for dandruff without any known side effects (i.e., it's well tolerated by humans).
Ultimately because of the anti-fungal and antibacterial properties of the oil, it is an effective method of treating scalp conditions such as dandruff.
These properties allow the oil to fight the presence of bacteria and other agents that can cause skin cells to be generated overly fast (leading to dandruff), therefore eliminating current problems and preventing them from returning in the future.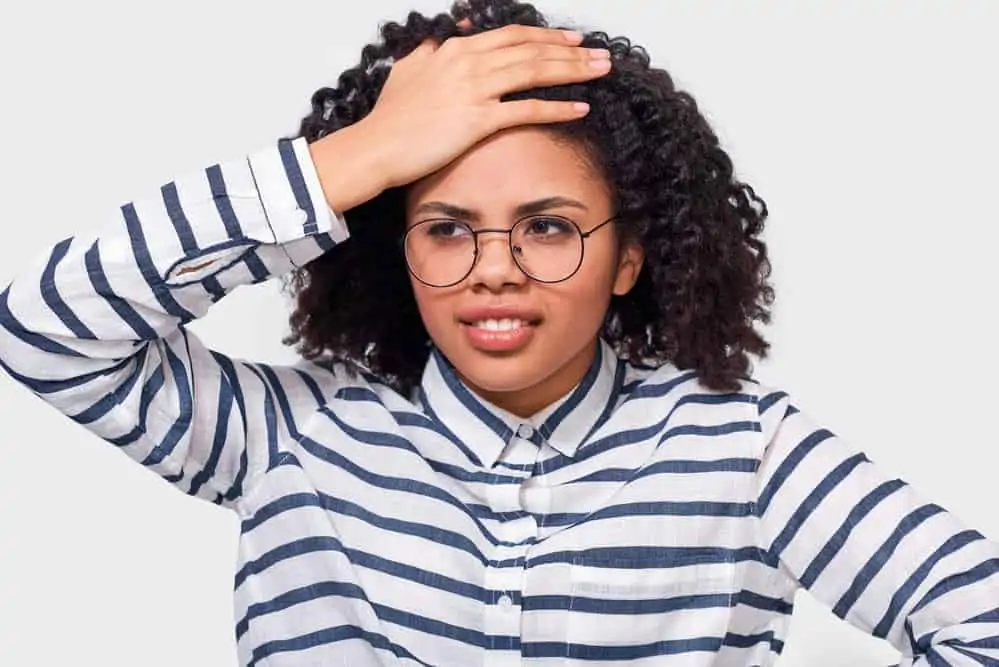 Treating Dandruff
You can incorporate tea tree oil into your hair regimen to treat dandruff by following the same basic plan the research participants used for four weeks.
The easiest method (in my opinion) is to purchase a shampoo that already has about 5% of infused tea tree oil.
You can also add a few drops of pure tea tree oil to your favorite shampoo and wash your curls just like you would during your normal wash day routine.
However, instead of applying the shampoo and washing it out immediately, massage the infused shampoo on your scalp for several minutes, like a regular scalp massage.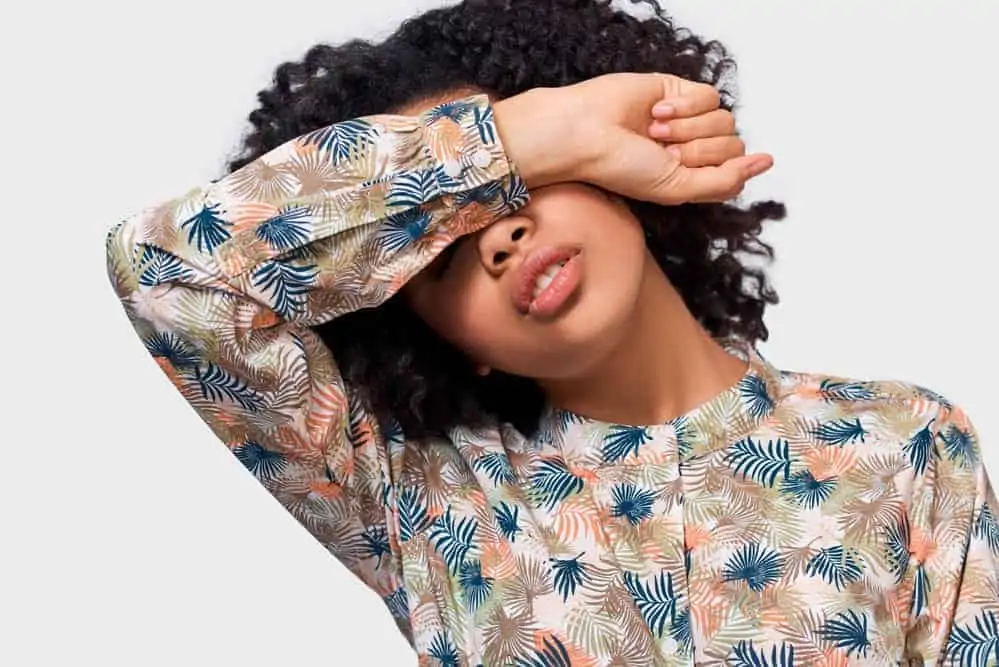 Tea Tree Oil for Psoriasis
This is another scalp condition that causes red, raised, and scaly patches of the skin. The National Psoriasis Foundation has backed anecdotal evidence supporting the use of tea tree oil to treat psoriasis, even though we are yet to see much research on the subject.
Tea tree oil has anti-inflammatory properties that help reduce irritation and inflammation caused by psoriasis.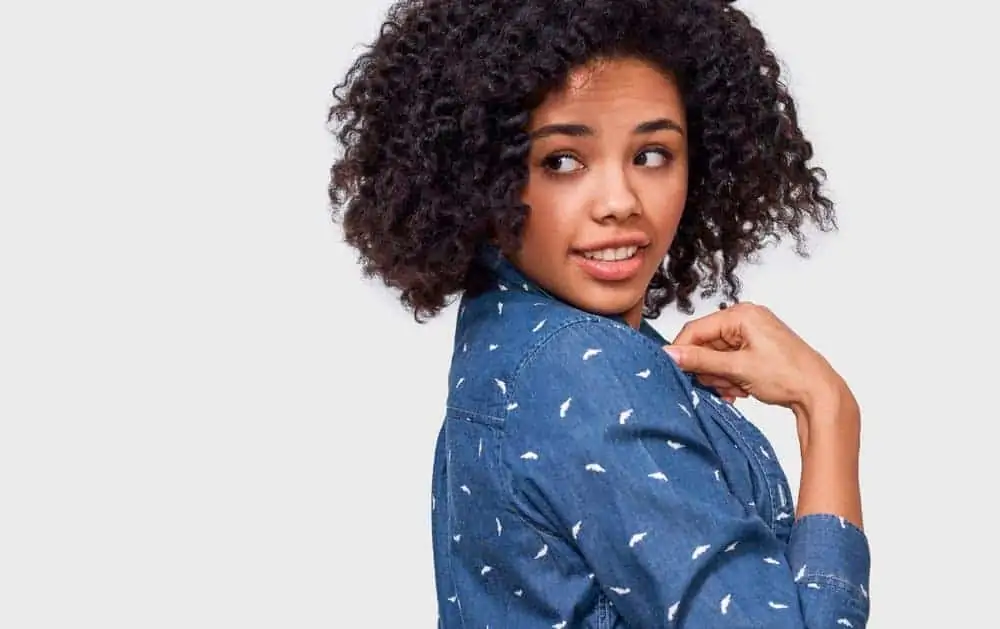 Does Tea Tree Oil Grow Your Hair?
We're commonly asked if tea tree oil can be used for hair growth. Tea tree oil is one of the many essential oils that have been linked to promoting hair growth because it is thought to stimulate hair follicles.
Currently, there are no studies that can identify a direct link between tea tree oil and speeding up your hair growth cycle. However, keep reading because we've identified a cool trick that can improve hair growth.
Encouraging Hair Growth
In a previous article discussing the benefits of scalp massages for hair growth, we mentioned that scalp massages are effective at increasing the thickness of your hair.
Ultimately if your goal is to grow long hair, you should incorporate regular scalp massages into your hair care regimen. The key is to stimulate blood circulation in the scalp. Using tea tree oil during your scalp massages adds an extra benefit, like dandruff mitigation.
Using Scalp Massages for Hair Growth
Dilute Your Oil Before Use
Remember, tea tree oil is a potent antiseptic, so anytime you want to apply it to your skin, scalp, or hair, you'll want to dilute it first with a carrier oil or another hair product, like shampoo.
We like to dilute tea tree oil with jojoba oil, argan oil, avocado oil, almond oil, coconut oil, and neem oil.
A Little Goes a Long Way
When diluting essential oils, you only need 1-3 drops of the essential oil combined with roughly one-half a teaspoon of the carrier oil.
Part Your Hair into Small Sections
To make sure that you evenly distribute your tea tree oil blend, section your hair into 4-6 sections. The thicker your curls, the more sections you'll want to make.
Once you've made your sections, make sure you massage your scalp with the balls of your fingertips.
Set It and Forget It
Once you've thoroughly massaged every section of your scalp, you'll need to allow the tea tree oil to work its magic.
We encourage ladies to pull their hair to the top of their heads in a high ponytail, like a pineapple. Learn more about how to pineapple your hair with this article.
Then put on a shower cap. Wrap a towel on top of the shower cap for ten minutes. The towel is an added boost because it helps to trap the heat in that your scalp naturally produces.
Once the time is up, wash your hair with your favorite moisturizing shampoo.
Frequency
There is no exact science on how often your curls can benefit from a scalp massage. We suggest starting off slowly, with one or two times a week.
All you need to do is pay attention to your curls after each treatment and then adjust the frequency depending on how your curls respond.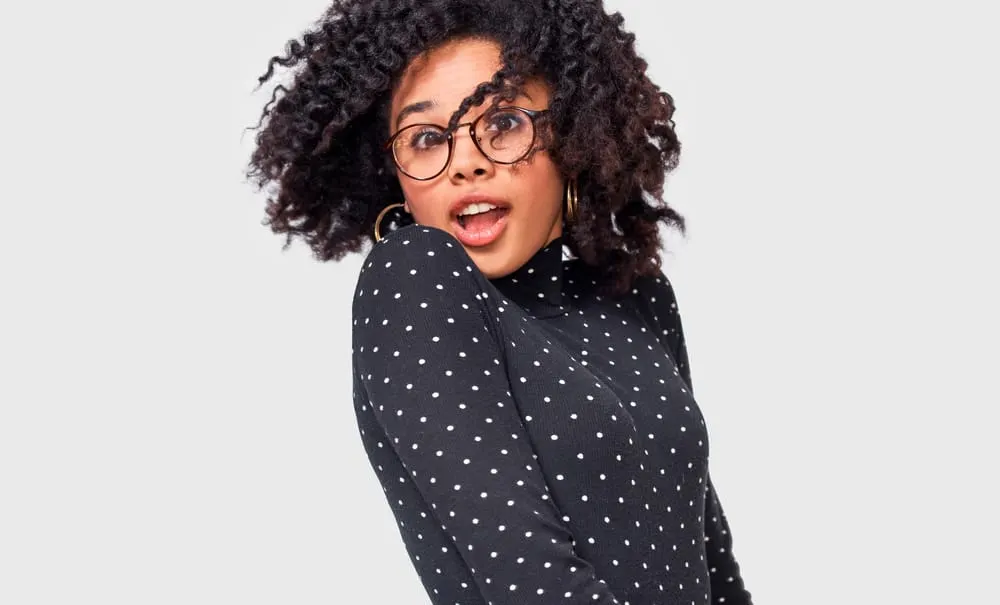 Other Hair Benefits
In addition to fighting dandruff and potentially encouraging the growth of new hair (note: I'm skeptical), tea tree oil can also help general conditions related to dry scalp.
Additionally, the oil can help fight bacterial infections that may be responsible for irritations in the scalp. It has even been helpful in treating lice in the past.
There are multiple options for using tea tree oil on your hair, and the easiest option is to simply add several drops of the oil to your favorite shampoo.
This will allow you to continue using your preferred product but still enjoy all the benefits associated with tea tree oil.
Another option is to use the oil as an individual treatment. To do this, combine several drops of tea tree oil with a larger quantity of carrier oil, such as jojoba oil.
DIY Tea Tree Oil Shampoo
To make your own DIY tea tree oil shampoo at home, add a few drops of tea tree oil to your favorite shampoo. This enhances the therapeutic properties of the shampoo.
Simply apply the mixture to your scalp and massage it in gently for a few minutes before rinsing thoroughly with warm running water.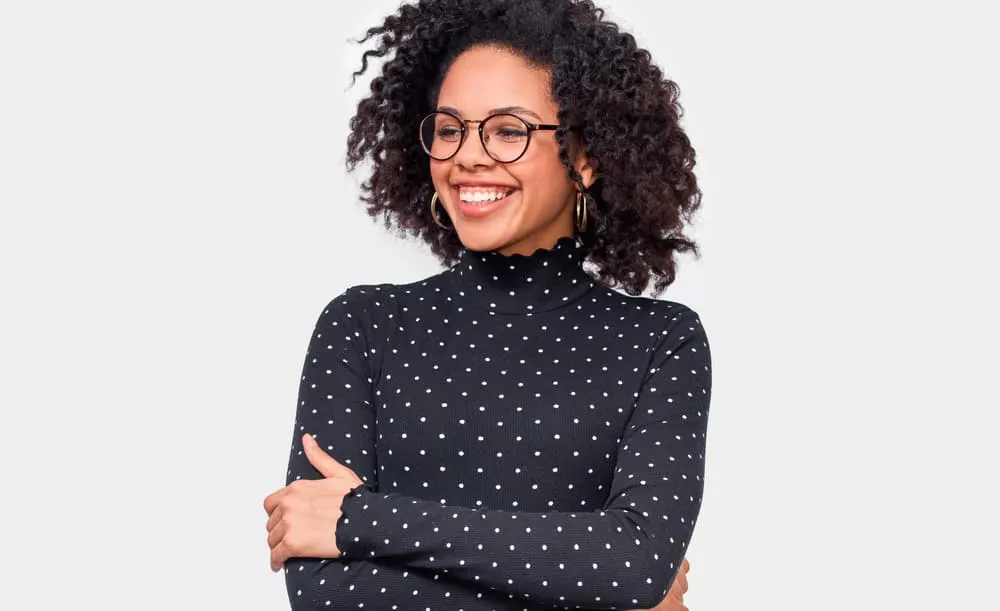 Healthy Hair Growth Massage
If you want to boost your hair growth using tea tree oil, mix a few drops of tea tree oil with your favorite carrier oil, such as coconut oil, jojoba oil, or almond oil.
Mix it well and massage the mixture onto your scalp. Try not to go to sleep during the massage.
Once the massage is finished, rinse thoroughly to experience a refreshing, tingling effect on your scalp. Note that scalp massages are key to encouraging hair growth.
If you're planning to use this technique, we highly recommend reading this article on scalp massage for hair growth.
Dry Scalp Treatment
HOW TO USE TEA TREE OIL FOR A DRY & ITCHY SCALP | DISCOCURLSTV
Tea tree oil can also be used for ladies facing a dry scalp problem since it helps to clear any blockages in skin pores reducing itchiness and dryness.
To use tea tree oil as a dry scalp treatment, mix a few drops of tea tree oil with jojoba oil. Gently massage the mixture onto your scalp for about 15 minutes before rinsing thoroughly and washing out your hair as usual.
Do this regularly, maybe once or twice per week, depending on the needs of your hair. You can also add a few drops of tea tree oil to your conditioner to relieve the itchiness that arises as a result of a dry scalp.
Just shampoo your hair as usual, then add some drops of tea tree oil to the conditioner. Apply the mixture to the hair and scalp. Let the tea tree oil and conditioner mix work its magic for a few minutes, then rinse thoroughly.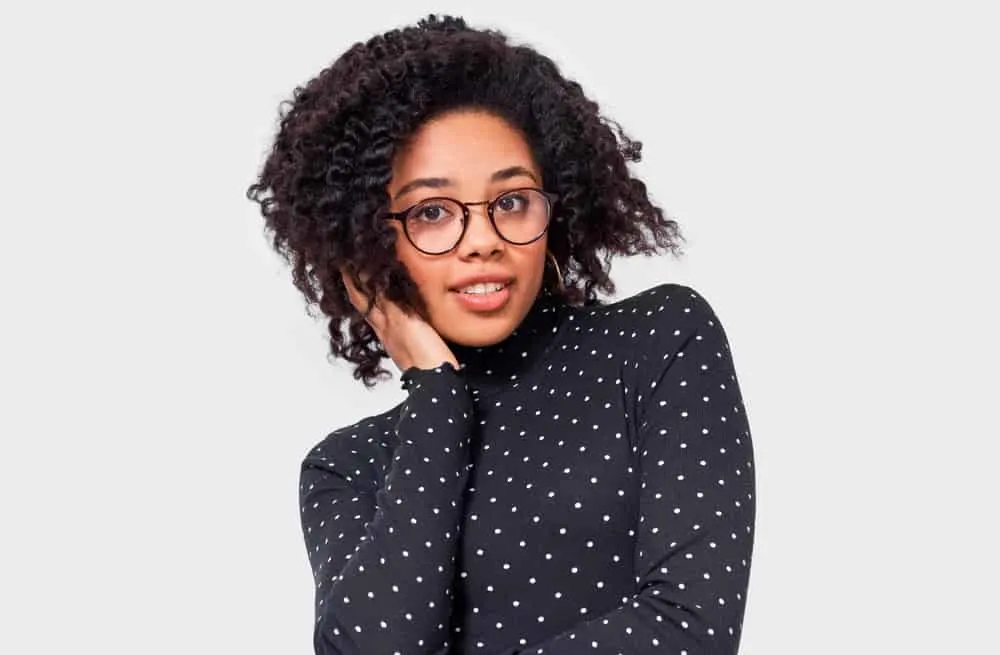 Argan and Tea Tree Oil Hair Mask
Tea tree oil hair masks are highly effective in eliminating dandruff, itchiness, and dryness of the scalp.
The first thing you need to do is to choose a good base for your mask. We often use a whole avocado mashed up or a cup of plain yogurt.
We then add 2 tablespoons of honey, 10 drops of argan oil, and about 5 drops of tea tree oil to the base. Mix until it's smooth and creamy.
Put on some gloves and apply the mixture to your hair and scalp while massaging your scalp gently using your fingertips. Leave it on for about 15 minutes, then rinse thoroughly with warm water.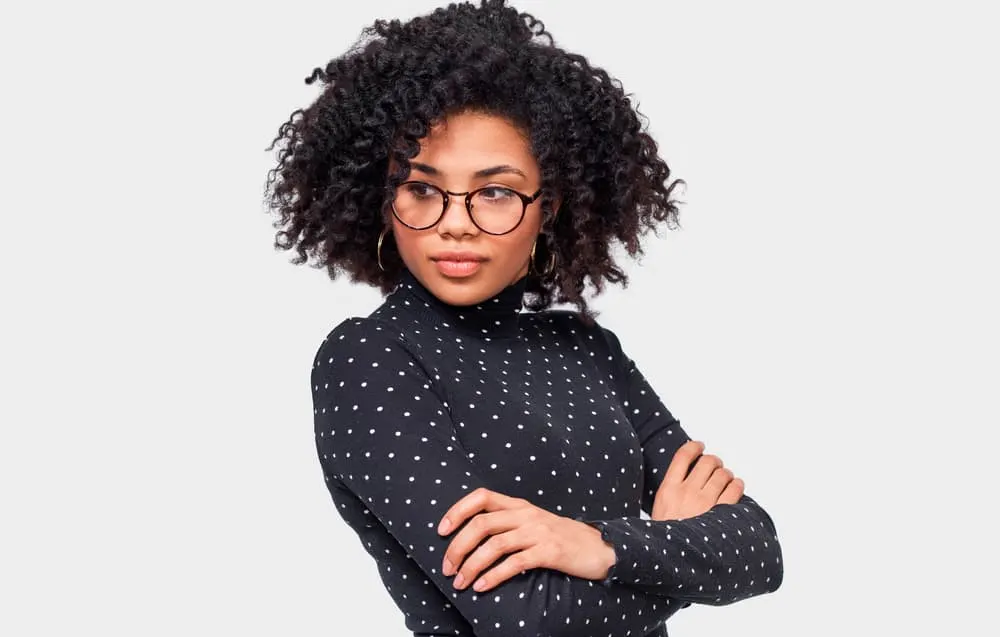 Hot Oil Treatment for a Dry Itchy Scalp
Another potential remedy for dryness and itchiness on your scalp is to add tea tree oil to any hot oil treatments that you use. Hot oil treatments are great for adding a bit of moisture to your scalp to prevent dryness or that irritating itching sensation.
Choose your preferred carrier oil, such as almond, sesame, jojoba, coconut, castor, or olive oil. Add 2 drops of tea tree oil to about 1/2 cup of your preferred carrier oil (use more if your hair is more prone to dryness and less if it's more prone to oiliness).
The next step is to warm up the mixture. Since we don't recommend warming the mixture directly, you can use hot water as your warming agent. Heat some water on your stove or in the microwave until it's just about to boil.
Put your oil mixture in a container, then dip it into the hot water until the oil is nice and warm. You may test the temperature of the oil by adding a drop to your wrist. Make sure that it's not too hot, or you may burn yourself.
The next step is to distribute the oil mixture evenly throughout your hair and scalp. To make this easier, particularly for those with more hair volume, you may divide your hair into four sections before applying the oil.
Once the oil is evenly distributed, cover your hair with a shower cap and let it sit for 60 minutes. Shampoo, then condition as usual.
Choosing the Best Tea Tree Oil Products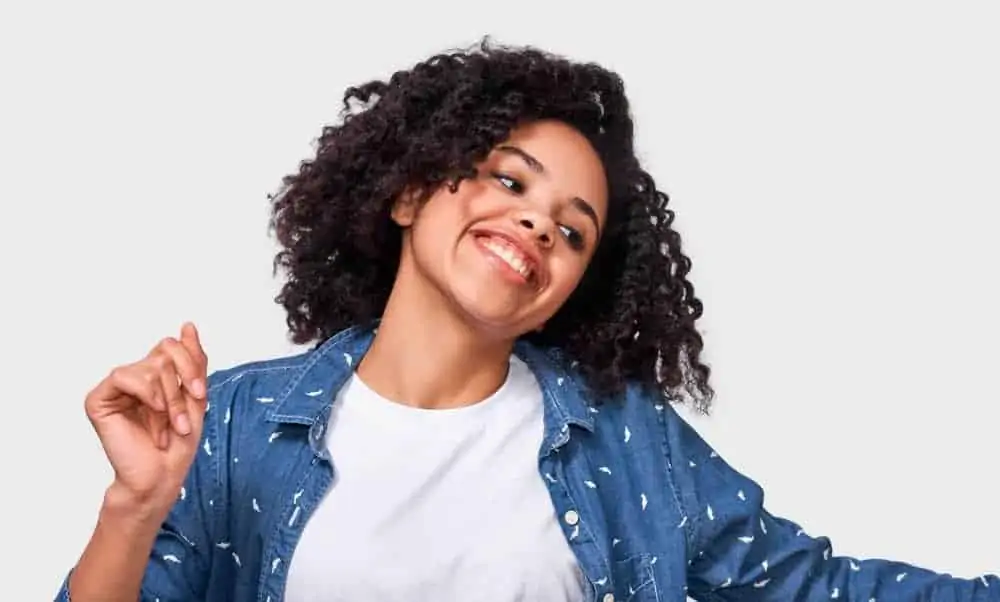 When buying any commercially available tea tree oil products, always pay close attention to labels, particularly where they list the ingredients.
Some manufacturers only add a small amount of the oil to add fragrance and entice customers, even though it has no therapeutic benefits.
We usually buy hair products with about 5% of tea tree oil. If you want to buy pure tea tree oil, make sure that it mentions the Latin name for tea tree oil (i.e., Melaleuca alternifolia), which contains 100% tea tree oil and originates from Australia.
Risks Associated with Using Tea Tree Oil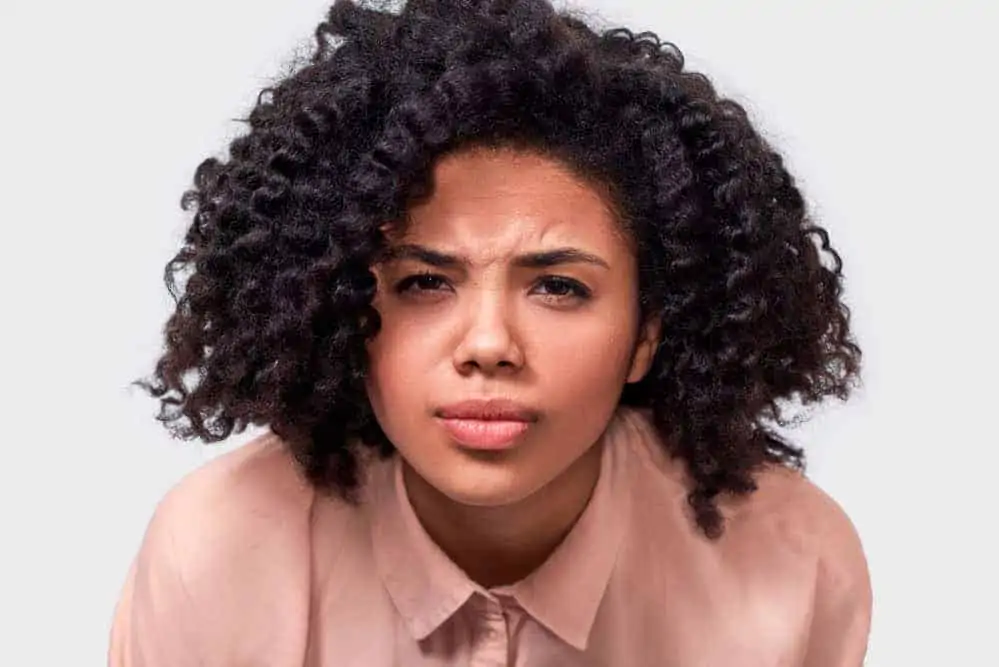 Tea tree oil has many benefits, but you have to be careful when using it.
For instance, you should never ingest tea tree oil as it can be very dangerous. One research study discusses severe injuries incurred by a toddler after swallowing tea tree oil.
Some people use tea tree oil as a chemical-free mouthwash, but we don't recommend any oral use of tea tree oil.
We only recommend using tea tree oil for topical treatments. Plus, it should be kept far out of the reach of children.
When using it topically, to avoid irritation, always use fresh tea tree oil as it is less likely to cause an allergic reaction than the oxidized tea tree oil.
If you've never used it before, make sure you conduct the aforementioned patch test.
If you are already allergic to benzoin, Balsam of Peru, eucalyptol, colophony tinctures, or any plant from the myrtle family, there's a significant chance that you are also allergic to tea tree oil, so it's best to avoid it.
The most common side effects of using tea tree oil include diarrhea, depression, fatigue, drowsiness, itching, muscle tremors, and rashes.
Pregnant or breastfeeding women should talk to a doctor before they start using tea tree oil.
In addition, recent studies show that there could be a connection between tea tree oil exposure and breast growth in boys, a condition referred to as prepubertal gynecomastia. As such, you should consult a pediatrician before using the oil on kids.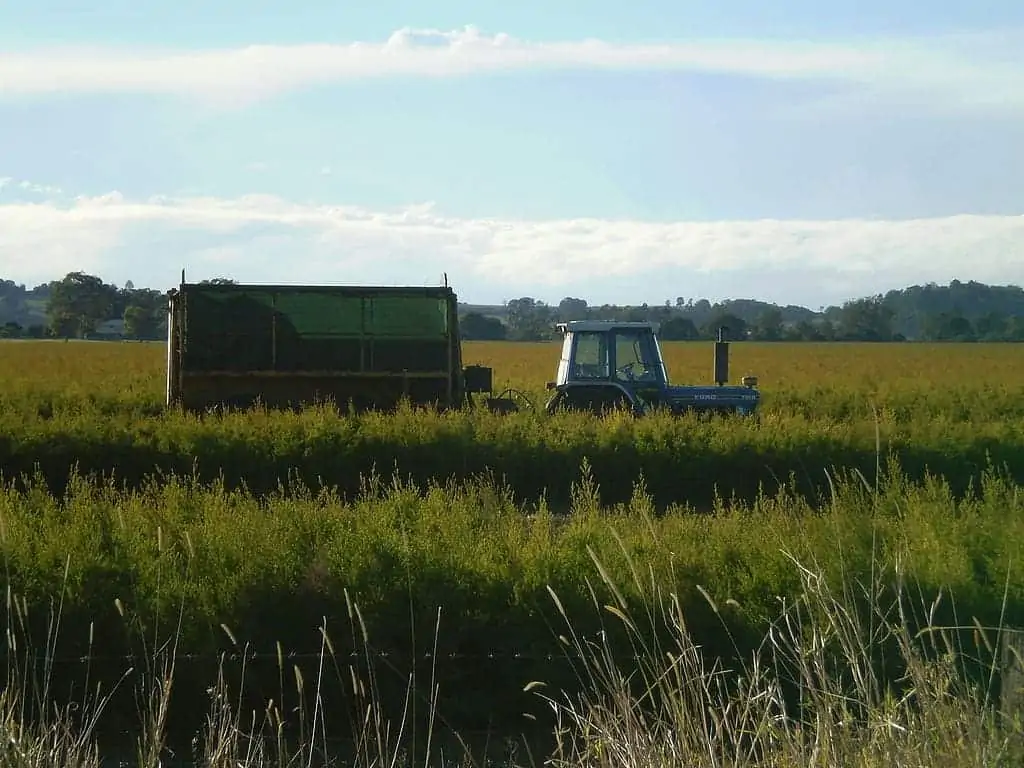 The History
Tea tree oil has been used by Aboriginal Australians for hundreds of years. Aborigines depended on tea tree oil as a powerful antiseptic. They would crush the leaves and apply the paste to wounds to quickly cure infections.
It wasn't until the 1920s that the potency of tea tree oil started to gain notoriety outside of Australia. We can thank the chemist Arthur de Ramon Penfold for his role in researching and publishing information on tea tree oil as an antiseptic and for spreading his findings to the world.
Although methods for extracting the oil have varied in the past, today, commercial oil is extracted using steam distillation on the leaves and twigs of the narrow-leaved tea tree.
With time tea tree oil has become even more diverse than its Australian origins. Health and beauty product lines will include tea tree oil in products meant to cure athlete's foot, get rid of acne, cure sinusitis, and various viral and bacterial infections.
The use of tea tree oil goes back many generations. In fact, the Aboriginal communities found on Australia's east coast have used this oil for centuries in order to treat skin conditions as well as for other uses.
From the Aboriginal Australians to the naturally curly YouTubers, tea tree oil plays a major role in skin and hair care.
Science is gradually producing more and more research proving that tea tree oil has the antiseptic power to improve scalp conditions and naturally cleanse your hair and scalp from dirt, oil, dead skin, and maybe even head lice.
When used correctly, tea tree oil is a highly effective way to get rid of dandruff and treat psoriasis leading to healthy, beautiful hair.
Tea tree oil may be irritating for some people, so make sure you do a patch test before you use it on your hair or scalp. If you experience an allergic reaction after using tea tree oil, seek medical attention as soon as possible.
As long as you are not allergic, you can incorporate tea tree oil into your hair care routine; just make sure to dilute the oil instead of applying it directly.
If you don't have any negative reactions, add tea tree oil to your hair and scalp care routine and enjoy the benefits!
Do you have your own tea tree oil recipe that you use to revitalize your curls and cleanse your scalp?
If so, share it below! We would love to know more about how you use tea tree oil within your natural hair regimen.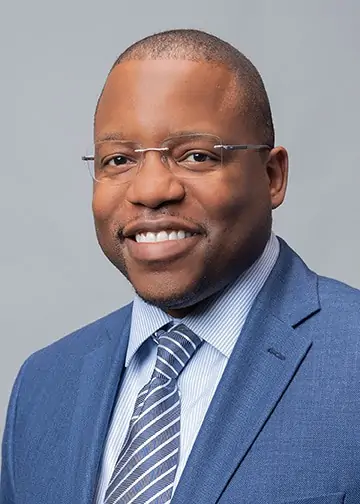 Kenneth Byrd, with a BS in Accounting and Management Information Systems and an MBA from the University of Alabama at Birmingham, has over 15 years of experience and is a recognized authority in hair care. Co-founder of Curl Centric® and Natural Hair Box, Kenneth has dedicated himself to promoting ethical and scientifically-backed hair care practices. Rigorous editorial guidelines, industry recognitions, and features in numerous media outlets evidence his expertise. Kenneth's commitment to transparency, quality, and empowerment has positioned him as a trusted voice in the field, empowering readers to confidently embrace their natural beauty.