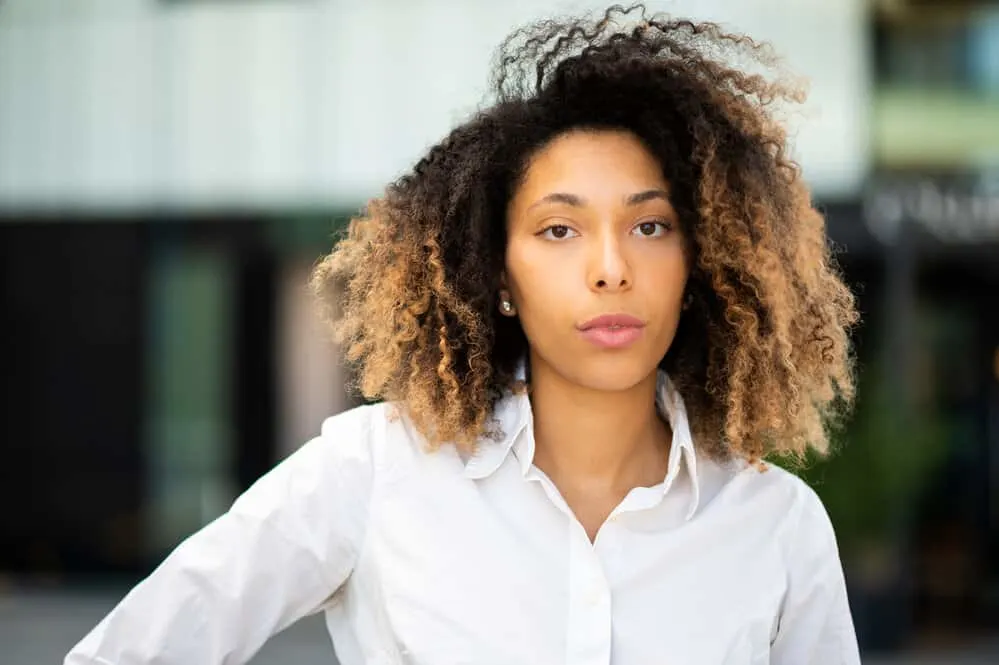 Are you considering using Shikakai for hair growth? Natural approaches to hair care, like using Shikakai shampoo, have become popular among beauty and health enthusiasts.
It is not only a cheaper alternative, but it is also an effective way to encourage healthy hair follicles without exposure to hazardous chemicals in many commercial hair care products.
While there is no shortage of natural herbs for skin and hair care, Shikakai has been used to nourish and protect the hair and scalp for hundreds of years.
Shikakai contains vitamins A, C, D, E, and K, which are great for nourishing your hair and promoting healthy hair growth.
Also, high levels of micronutrients and antioxidants keep the hair moisturized to prevent damage. If you are still wondering if Shikakai is great for hair care, this article will look into the benefits and ways of using this natural remedy for healthy, beautiful hair.
What Is Shikakai?
Scientifically, Shikakai is known as Acacia Concinna, and its common name is soap pod. The plant is a thorny climbing shrub native to Asia and has been used in Ayurvedic medicine as a natural cleanser for hair problems. The leaves, bark, and pods contain adequate saponins, giving them cleansing and foaming properties.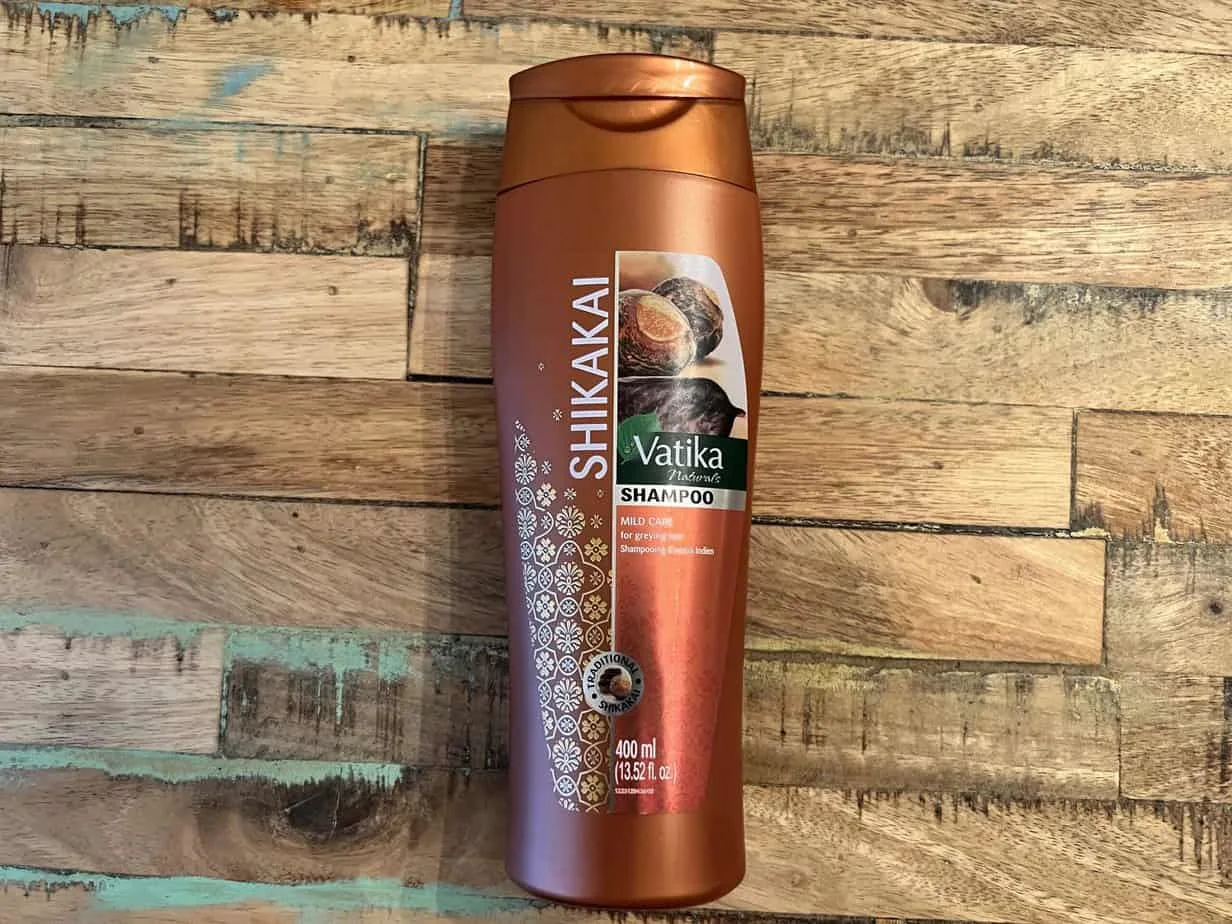 While Shikakai natural shampoo does not lather like commercial sulfate-based chemical shampoos, its low PH helps cleans the scalp without stripping the scalp of its natural oils.
For hair care, the Shikakai pods are sun-dried and ground into a powder. Traditionally, Shikakai means "food for hair" because it has been used as a natural shampoo for decades.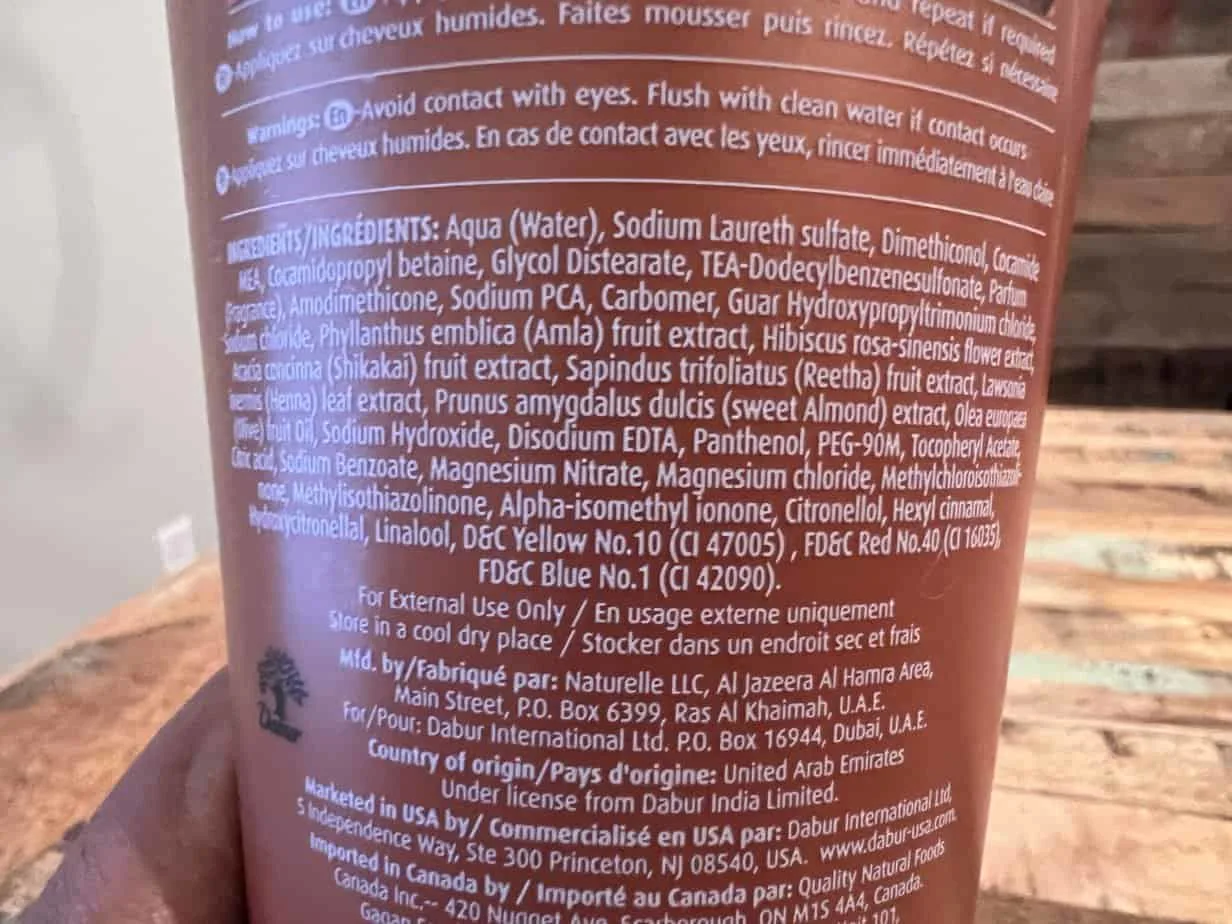 Shikakai shampoo has mild ingredients and a naturally low pH (potential hydrogen).
It won't strip the hair of natural oils like a clarifying shampoo. Since shikakai shampoo doesn't strip the hair of natural oils during the washing process, it's usually not necessary to use a conditioner after use.
The shampoo can also be used as an effective detangler.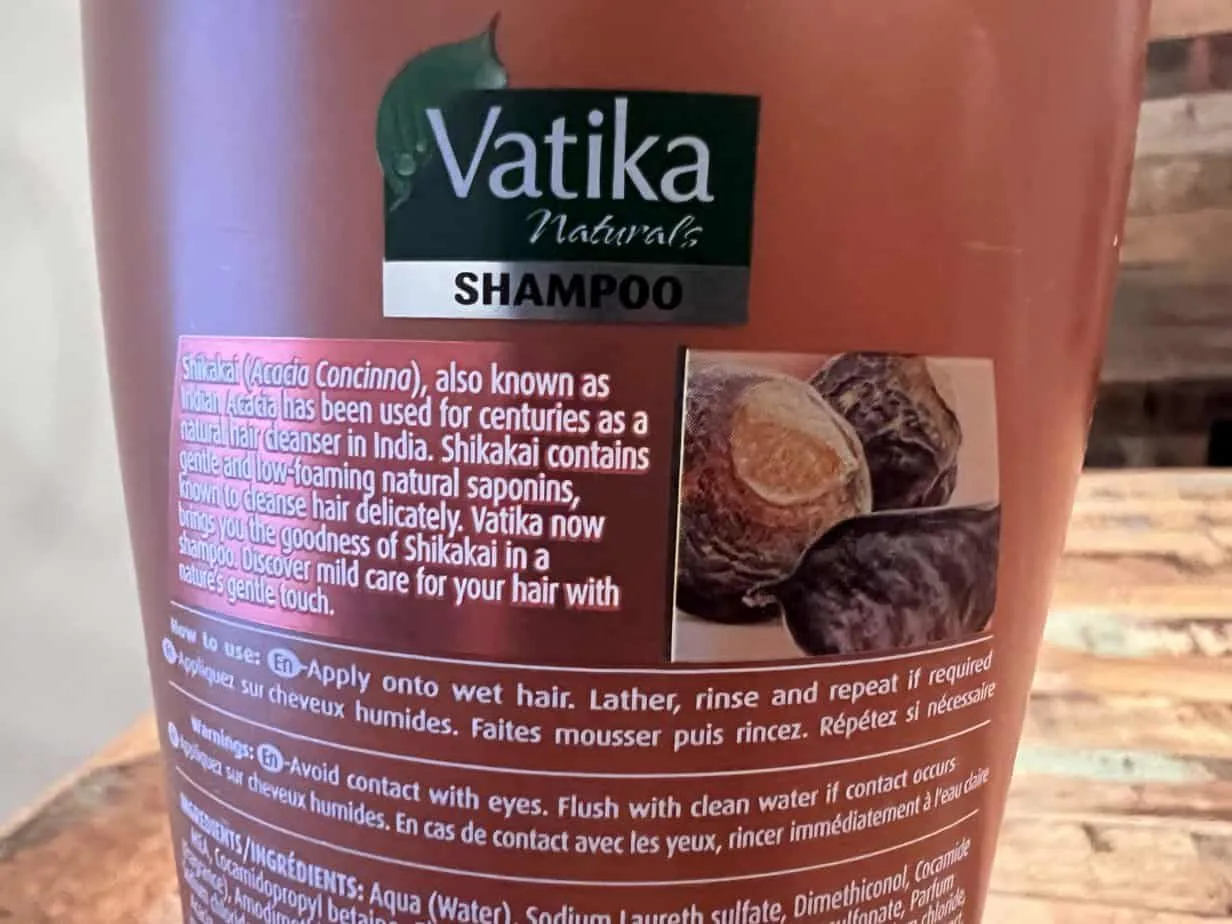 Also, the infusion of plant leaves has been used in fighting dandruff. To prepare the fruit pods for use as a shampoo, the bark and leaves of the plant are first dried. Then the bark and leaves are ground into a fine powder and made into a creamy paste.
Finally, early research suggests that certain Ayurvedic plants may offer potential therapeutic value. Using plants to treat diseases is common among non-industrialized societies. It's cheaper than buying modern pharmaceutical drugs.
The World Health Organization estimates that up to 80% of the people in Africa, Latin America, and Asia use herbal medicine for primary health care.
What Does Shikakai Powder Do for Your Hair?
The many benefits of SHIKAKAI for your hair (+ Science and Recipe)
Shikakai has a long history as a hair cleanser and as a natural conditioner, thanks to its vast benefits. However, there are additional benefits, like slowing down premature graying of hair and preventing hair loss (i.e., hair fall issues in certain cultures).
1. Shikakai Nourishes Hair Follicles and Reduces Hair Fall
High levels of vitamin C and antioxidants in Shikakai can improve collagen production in the scalp. As a result, regular use of the herbal remedy can lead to faster hair growth.
Shikakai Hair Mask | Increased Hair Growth + All Natural Shampoo | Natural Hair
Shikakai contains antioxidants, saponins, and vitamins that nourish the scalp and follicles to make your hair soft and lustrous.
The natural cleanser is effective for detangling your hair, making it more manageable while avoiding unnecessary breakage. The essential oils in this natural hair remedy strengthen the hair from deep inside the scalp to ensure thicker, healthier hair.
2. Soothe the Scalp and Prevents Dandruff
A healthy scalp ensures optimum hair growth and fewer hair problems. Shikakai contains antiseptic properties that help soothe the scalp, reduce inflammations, and make your hair smooth; its alkaline nature helps balance the pH of your hair and scalp to restore its natural health.
Best Shampoo for DRY Hair and Scalp- Shikakai Powder for hair
With a high level of nourishing vitamins, Shikakai restores hair nutrients keeping the scalp healthy. With high levels of antifungal and antibacterial properties, Shikakai is effective against eczema, dandruff, and other scalp infections.
The essential oils present in this natural hair treatment help keep your scalp hydrated to ward off problems associated with a dry scalp.
3. Shikakai Prevents Premature Graying of Hair
Premature greying of hair is prevalent among many young people today. This hair problem may result from stressful lifestyles, exposure to pollutants, and overuse of harmful hair care products.
Shikakai is loaded with high antioxidant properties known to reverse the effects of pollution and harmful chemicals. Once the natural powder restores your scalp and hair to the optimum state, it will keep the hair nourished to ensure healthy growth.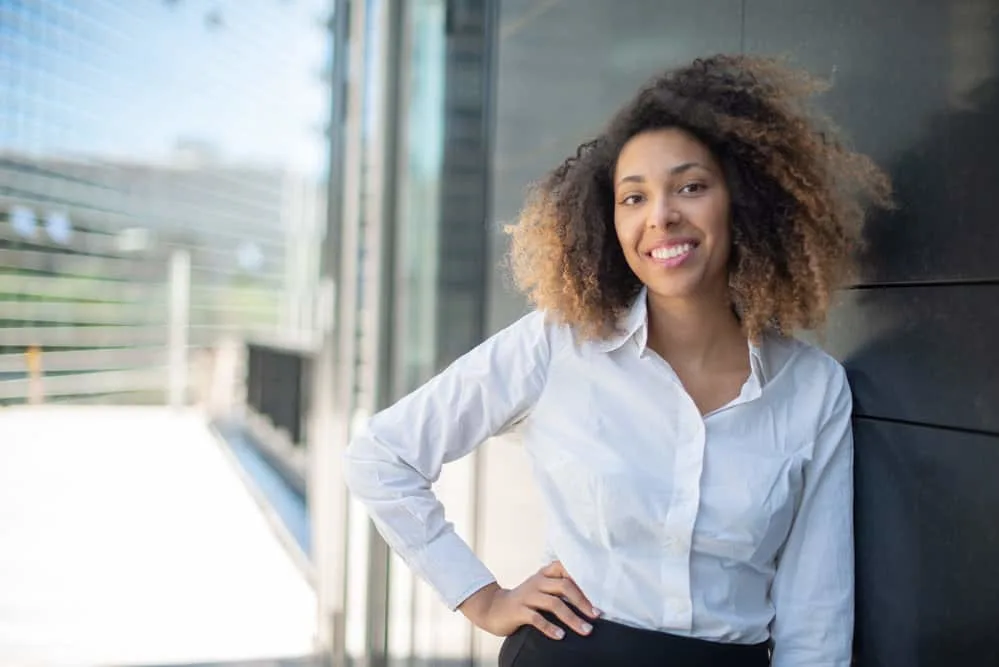 4. Prevents Hair Loss and Damage
Rich in antioxidants, Shikakai acts fast to reverse the effects of free radicals that are notorious for hair damage. Split ends can be a troublesome hair problem and often a result of prolonged use of harsh commercial hair products.
Also, the effects of pollution and free radicals can aggravate the problem. The nutrient profile found in Shikakai nourishes and restores the scalp and hair. With continuous use, this natural hair product can repair split ends and reduce breakage.
Over time, a buildup of grime, dirt, and oil can lead to blocked pores in the scalp, which can weaken the hair. Regular use of Shikakai shampoos cleanses the scalp without stripping off its protective oils to ensure unclogged hair follicles.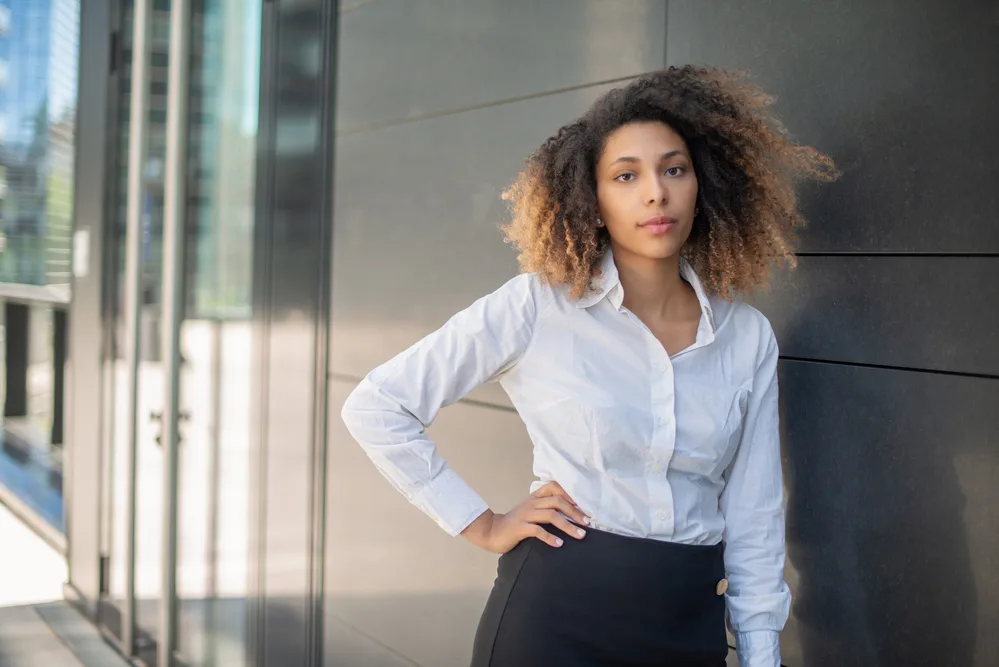 How to Use Shikakai for Hair Care
There are numerous ways of using Shikakai for hair care, including creating a hair mask or natural shampoo. However, you can combine it with other natural ingredients to make a more effective blend.
The most common method is using it as an all-natural hair-washing powder mixed with water to make a paste that can be applied to the hair and scalp.
How To: Shikakai Powder Shampoo (DIY Natural Shampoo For Hair Growth)
a) Shikakai Cleansing Powder
Shikakai powder is a perfect natural alternative for cleaning your hair without risking exposure to toxic and harsh chemicals. The powder is a must-have ingredient for beauty enthusiasts since you can add it to regular conditioners, shampoos, or even prepare various hair masks.
Required Ingredients
500 g of Shikakai powder
250 g of fenugreek seeds
100 g of soapnut
1 bunch of fresh basil
1 bunch of fresh curry leaves
250 g of Moong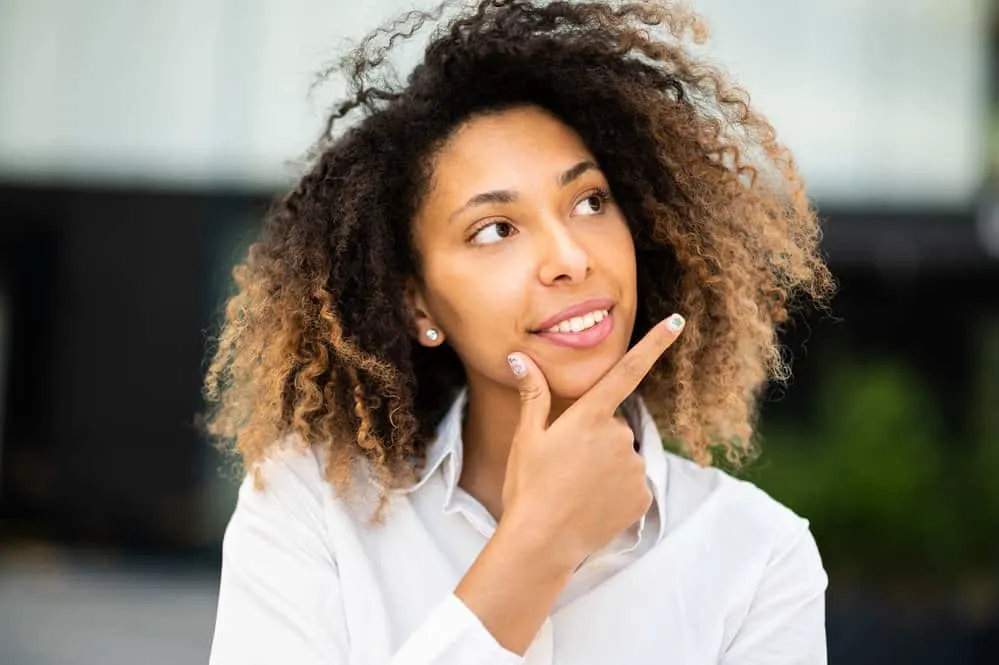 Preparation Directions
Wash the ingredients and leave them in the sun for at least six hours per day over a two-day period. Grind them into a powder and store them in a clean airtight jar.
In the absence of moisture, the powder can be stored and used for several months.
To wash your hair, put a small portion of Shikakai hair wash powder in a clean bowl and add some water while stirring to get a smooth, uniform paste.
Let the paste sit for at least two hours before using it on your scalp and hair. Alternatively, prepare the mixture in the evening if you want to wash your hair in the morning.
Divide your hair into smaller portions and use your hands to apply the paste to your scalp and hair. Massage the scalp for at least 5 minutes to allow the paste to penetrate and cleanse the scalp, then rinse off the paste with clean water.
b) Growth Enhancing Shikakai Shampoo with a Blend of Amla and Reetha
Shikakai is an inexpensive and healthier substitute for commercial shampoos that often contain harmful chemicals.
AMLA SHIKAIKAI REETHA POWDER FOR SHAMPOO (INSANE) NATURAL HAIR GROWTH
Combining Shikakai with effective hair care ingredients like Amla (Indian gooseberry)and Reetha (Sapindus mukorossi) results in a potent natural shampoo.
Research shows that Amla can enhance hair growth by inducing a more prolonged anagen phase during the hair growth cycle.
On the other hand, Reetha reinforces the shampoo's ability to dislodge dirt and oil buildup on the scalp. Besides cleaning the scalp, this shampoo provides proper nourishment for your hair.
Ingredients
10 g of Shikakai pods or powder
5 g or Amla
10 g of Reetha
750 ml of water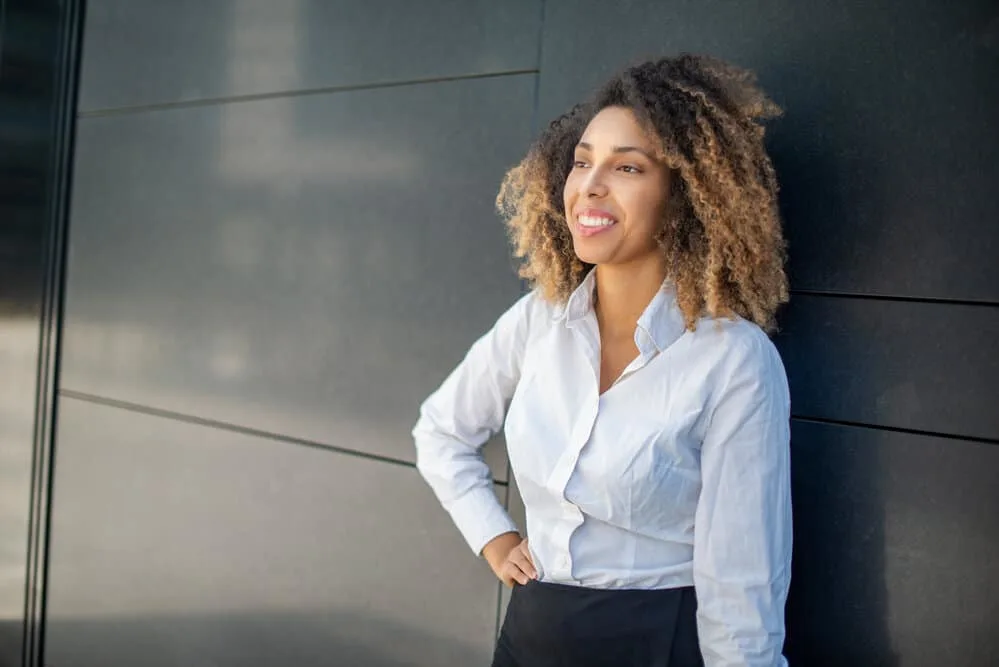 Preparation Directions and Use
In a clean bowl, mix all the ingredients, add the water, and let them soak for 12 hours. Alternatively, you can allow the ingredients to soak in water overnight. Boil the soaked ingredients until the pods are soft and tender.
Turn down the heat and let them cool, then mash all ingredients to extract beneficial components. Using a strainer or piece of cotton cloth, strain the liquid into a clean bottle.
To use the shampoo, wet your hair with warm water and apply the Shikakai solution as you would a regular shampoo. It's important to note that Shikakai shampoos will not lather as much as traditional shampoo, so you might need to apply it twice before it lathers.
Once you see a small amount of lather, it's a good indication that your hair and scalp are clean, and it is time to rinse with water. To get maximum hair benefits, use the shampoo 2-3 times per week.
c) Shikakai Mask for Healthy Hair
DIY Shikakai Hair Mask | INCREASED Hair Growth, SHINE, Detangles + Strengthens
Loaded with several Ayurvedic ingredients and egg proteins, this is among the most nourishing natural hair masks for enhanced hair health. Besides ensuring your hair is strong and healthy, this hair mask is excellent for combating hair loss. It's also one of our favorites for women with curly hair.
Ingredients
2 teaspoons of Shikakai powder
2 teaspoons of Amla powder
2 teaspoons of Brahmi powder
2 teaspoons of fenugreek powder
2 whole eggs
Shower cap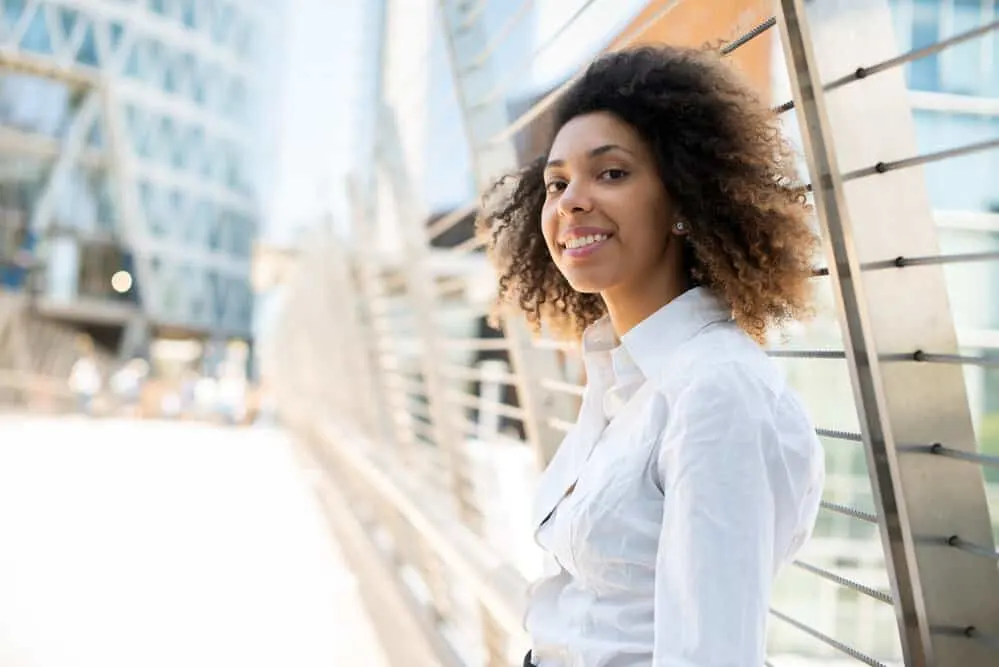 Preparation Directions and Usage
In a bowl, mix all the ingredients and whisk continuously to get a smooth, even mixture. To use the hair mask, divide your hair into smaller portions and use your fingers to apply the paste on the scalp, and work your way to the ends of your hair strands.
Once you have your entire head covered in the paste, put on the shower cap and leave the paste on your hair for at least 40 minutes.
Rinse off the paste with cold water and natural shampoo and follow up with a regular conditioner. For best results, use the hair mask once per week and avoid rinsing your hair with hot water to avoid "cooking" the egg.
d) Shikakai Cleanser and Honey for Soft and Shiny Hair
Regular use of this natural shampoo will add a beautiful shine to your hair. And if you've been struggling with dry hair, this blend can be an excellent replacement for regular commercial shampoo.
Honey contains emollient properties, and it is a good hair conditioner that improves luster and texture. This shampoo strengthens hair roots and shafts while making your hair healthy, soft, and shiny.
Ingredients
1 tablespoon of Shikakai powder
1 teaspoon of olive oil
2 tablespoons of honey
1 cup of distilled water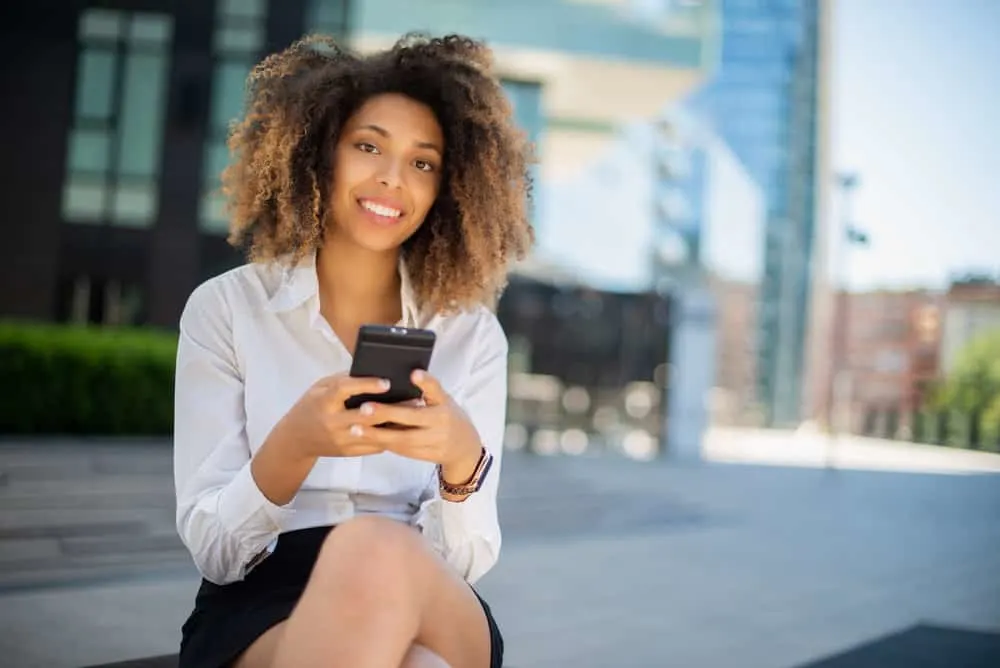 Preparation Directions and Use
In a heating bowl, pour in the distilled water and heat to a boil, then add the olive oil and Shikakai powder. Cover the bowl with a lid and let the mixture boil for at least 15 minutes.
Turn down the heat and strain the liquid, then add the honey. Let it cool down to room temperature.
If you want to make an exfoliating rinse, skip the straining step and instead add the honey directly to the boiling mixture. However, this may not be a good option for people with dry or curly hair.
To use the Shikakai solution, pour on your hair and massage thoroughly into the scalp and hair for at least five minutes, then rinse with water. It can be used after shampooing your hair, or you can use it in place of a shampoo.
e) Anti-Dandruff Shikakai Mask for Dry Hair
This hair mask combines several natural ingredients like fenugreek, yogurt, and neem to help soothe the scalp and combat hair problems like flaking and stubborn dandruff.
The antifungal and antibacterial properties of Shikakai, as well as the beneficial bacteria in yogurt, helps mitigate scalp infections.
Notably, neem is an excellent detoxifier that helps with the removal of toxins from the hair and scalp.
Ingredients
2 tablespoons of Shikakai powder
½ cup of yogurt
1 tablespoon of neem powder
1 tablespoon of fenugreek powder
2 drops of Vitamin E oil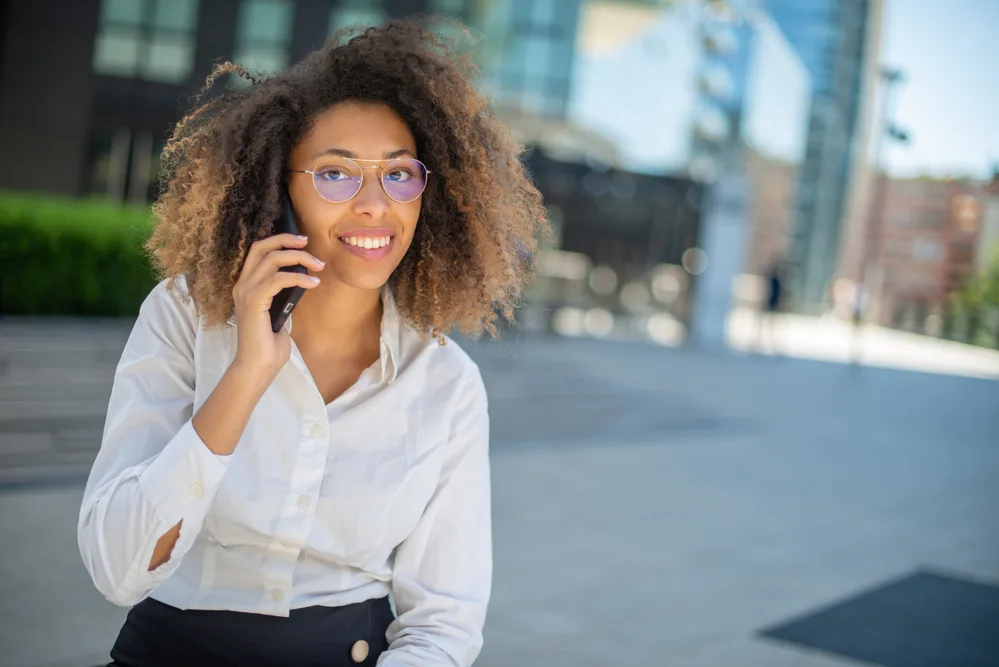 Preparation Directions and Use
In a clean bowl, add yogurt and mix with the Shikakai powder, fenugreek powder, and neem powder. Whisk the ingredients continuously until you get a smooth blend, and ensure there are no lumps in the thick paste.
If handy at the moment of preparation, add vitamin E oil to enhance the protective properties of the hair mask. To use the paste, divide your hair into manageable portions and use your palm to apply the mask on the scalp and hair roots, working down to the hair ends.
After the entire scalp and hair are covered with the paste, put on a shower cap and wait for at least 20 minutes to allow the mask to penetrate the hair. Rinse off the mask with water and a mild organic shampoo.
Amla Aritha Shikakai Shampoo
The video below of Duchess Gabrielle demonstrates how to use Amla, Aritha, and Shikakai powder to wash your hair.
Is Shikakai Safe for Hair Care?
Unlike most commercial products, Shikakai is a natural, chemical-free hair care product that doesn't dry out your hair. On the contrary, Shikakai has hydrating and moisturizing properties to remedy dry scalp and hair by promoting sebum production.
However, if you are just starting to use Shikakai powder wash, you might experience mild dryness if you wash your hair multiple times a week.
Use a Hair Oil to Prevent Dryness
To prevent dryness, massage your scalp with your favorite herbal oil (e.g., coconut oil, argan oil, castor oil) one hour before using Shikakai powder.
Because Shikakai is a mild cleansing agent, you can use it daily for hair care without adverse effects. It doesn't rob your hair of protective natural oils, and regular use makes your hair soft and shiny.
Compared to commercial detergent-based shampoos that damage your hair, Shikakai shampoos provide more benefits.
While there are no known safety concerns for using Shikakai for hair care, doing a patch test would be ideal just in case you want to confirm it's safe to use. That's because people have different hair types, and what works for most people may not be the best for everyone.
Trying to grow shiny, healthy hair can be daunting, especially if you are already struggling with various hair-related problems.
Some commercial hair products promise overnight results, but many are loaded with harsh chemicals that, over time, could damage your hair.
Shikakai has been used for hair care for a long time, and that's because it works for many people. Whether you want to deal with dry scalp, dandruff, or frizzy hair, Shikakai can be an excellent choice for natural hair care.
Regular use will mitigate premature graying and ensure your hair is healthy. To reap the hair benefits of Shikakai, try out one of the recipes discussed in this article or purchase a commercial shampoo that includes Shikakai.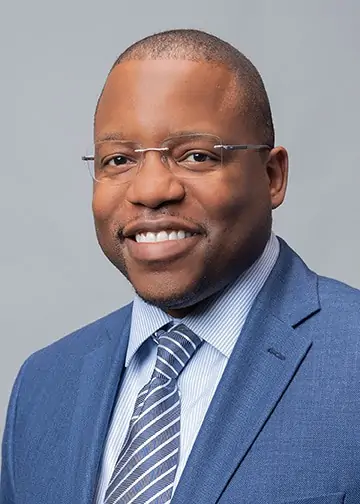 Kenneth Byrd holds a BS in Accounting and Management Information Systems and an MBA from the University of Alabama at Birmingham. With over 15 years of experience, Kenneth has been dedicated to hair care since 2008, when he co-founded Curl Centric® and Natural Hair Box alongside his wife. As a team, they promote healthy hair care practices through their comprehensive platform, Curl Centric. Curl Centric is a website operated by a husband and wife team that encourages healthy hair care. At Curl Centric, we aim to help our readers take control of their hair care journey and make good decisions about products, hairstyles, and maintenance techniques. We also have strict editorial integrity; here's an explanation of our editorial guidelines and how we make money.