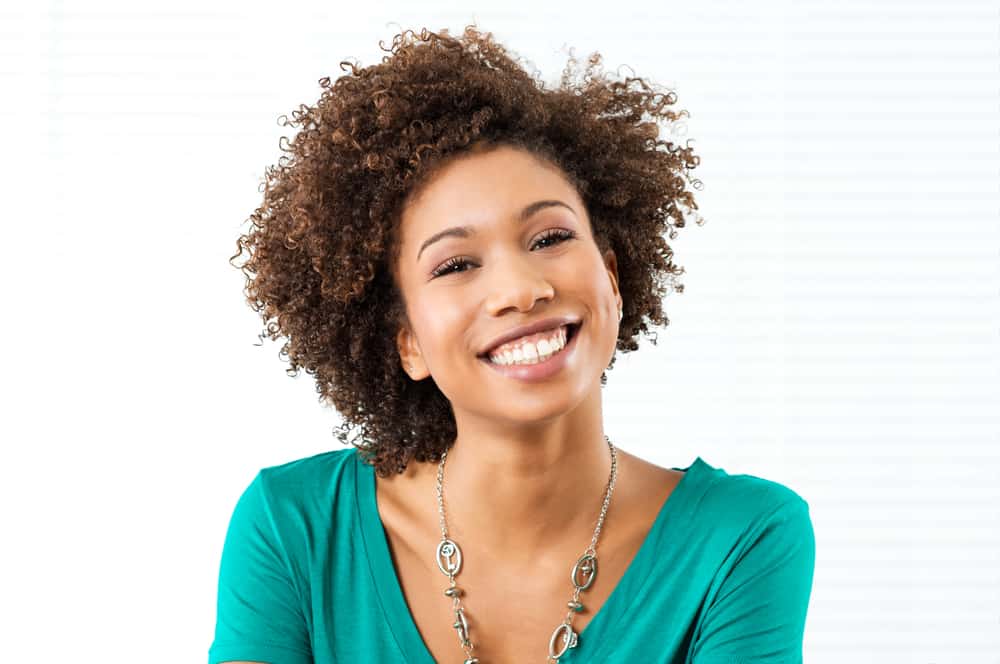 There have been lots of discussions lately regarding the use of neem oil for hair growth, hair loss, and a variety of skin-related conditions.
Before reading through several forums and social media discussions, we were not very familiar with the many benefits of using neem oil for hair and scalp-related conditions.
So, we've done our research. Let's discuss what we've learned.
The Benefits of Neem Oil for Natural Hair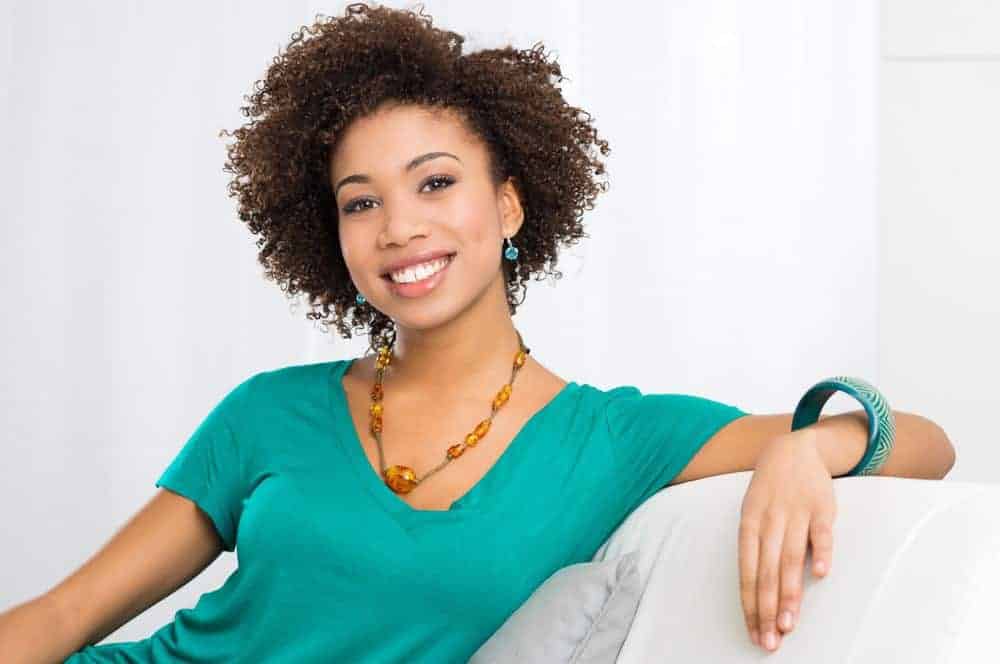 Anecdotal reports suggest that there are many benefits to using neem oil for your daily hair care needs, including:
sealing your hair follicles temporarily
removing frizz
However, the overall accuracy of these claims is unclear, as they are yet to be studied through proper clinical research.
Scientific Research: Does Neem Oil Really Work?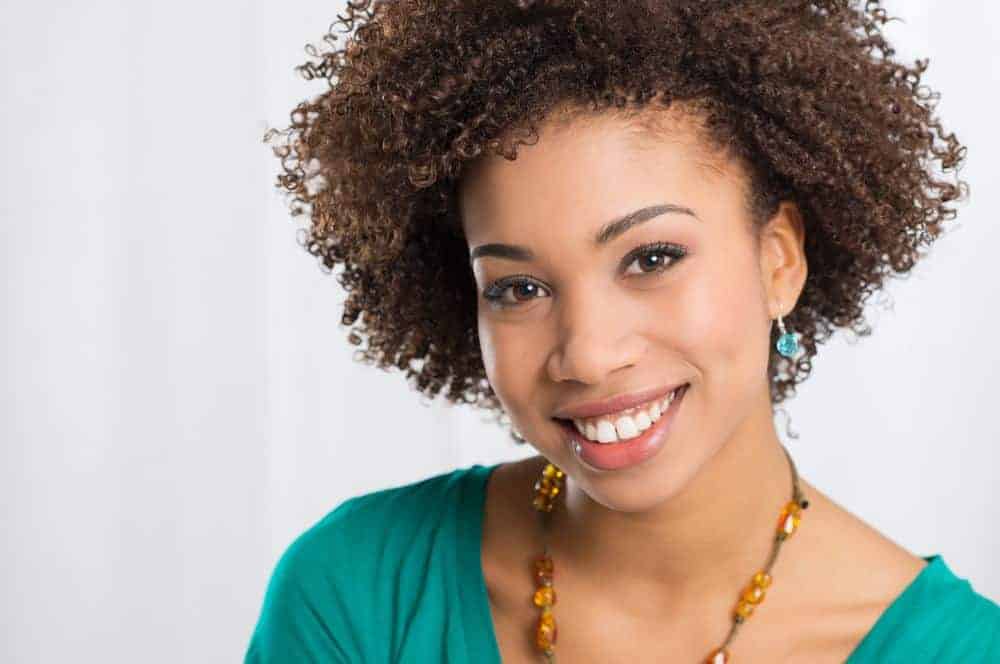 Unlike most natural plant oils, neem oil should not be used for cooking purposes. However, it is utilized for the preparation of a wide range of cosmetic products, including hand creams, soaps, body creams, and hair products.
It also purportedly treats various medical conditions, formulated both in traditional and modern medicines.
Perhaps the most documented use of neem oil in ancient Indian and Ayurvedic history is for the treatment of fevers, skin diseases, inflammations, and rheumatic disorders.
So, does neem oil really provide all of the purported hair care benefits?
We've scoured the web, and the scientific research into the benefits of using neem oil for natural hair care is limited.
However, neem oil has been proven to be helpful in the following ways:
1. Overall Health Benefits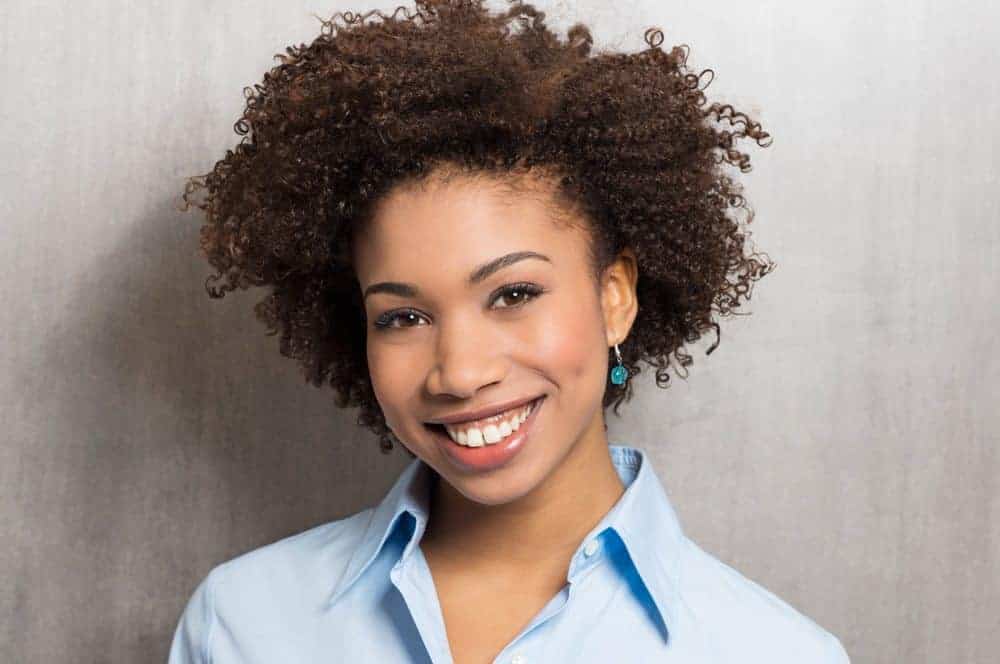 Neem oil is known to be rich in:
Vitamin E
fatty acids
limonoids
triglycerides
calcium
antioxidants
The topical application of neem oil delivers all these nutrients directly onto your hair and scalp.
On top of that, the vitamin E and antioxidants help skin cells to regenerate more quickly, resulting in a healthier scalp, reducing dandruff, dryness, and itchiness.
We're proponents of using vitamin e on your hair and have published our approach for using on how to use vitamin e for hair growth, breakage, and thinning.
2. Fights Fungal Infections
Fungal infections such as athletes' foot and nail fungus are quite common. Neem is a powerful anti-fungal agent and has been used widely to replace over-the-counter anti-fungal creams.
The compounds responsible for the anti-fungal properties are nimbidol and gedunin. They destroy the fungi responsible for these infections.
According to a study published in Current Science (Vol. 82, No. 11, 10 June 2012), neem oil is effective against more than 15 different cultures of infectious fungi.
3. Helps Skin Fight Aging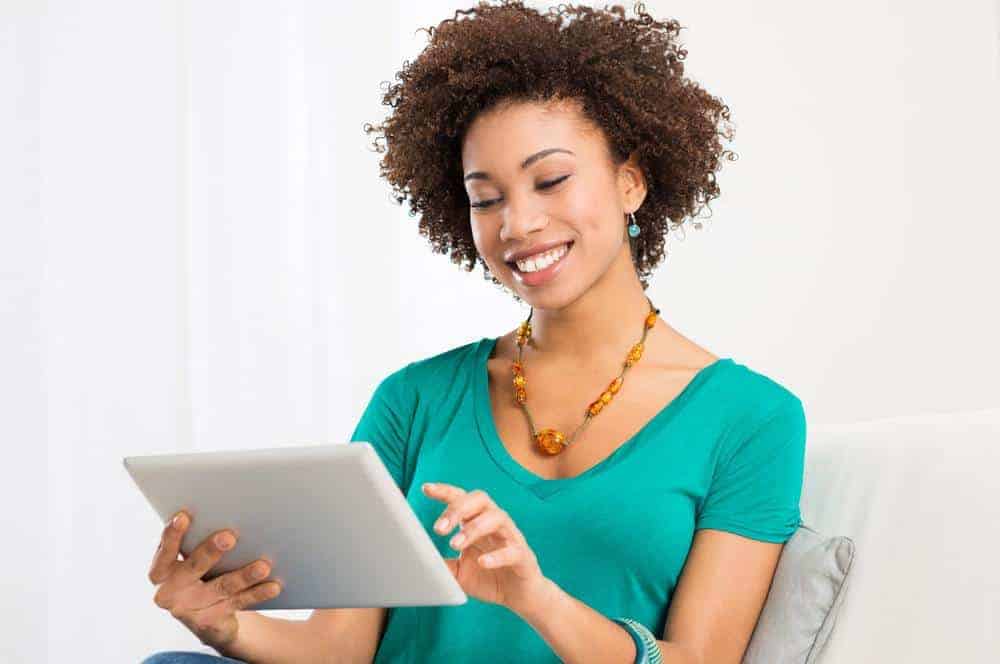 Neem oil contains antioxidants that can protect the skin against environmental damage. The carotenoids in antioxidants safeguard the skin from age-promoting free radicals.
Neem also contains high levels of vitamins and fatty acids. It quickly gets absorbed by your skin and restores and improves its elasticity.
Regular usage of neem smoothens fine lines and wrinkles, thus fighting early signs of aging. Neem oil is also thought to be effective against acne and eczema.
4. Dandruff
Neem oil contains an active ingredient known as nimbidin which, according to older research, can be used to suppress inflammation. This makes neem oil useful in treating psoriasis, dermatitis, and other types of scalp irritation.
Neem oil is also anti-fungal which makes it a powerful weapon against dandruff. Although, we think that there needs to be more research done on the effectiveness of neem oil on dandruff.
However, there is a reason to believe that the topical application of neem oil can help alleviate such symptoms.
5. Effective Against Head Lice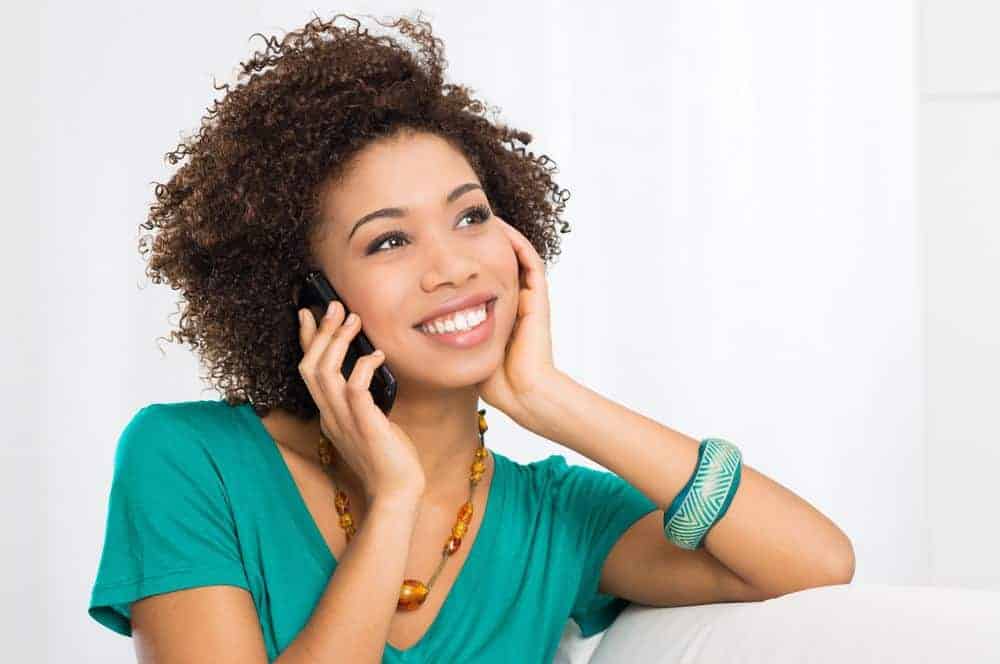 Neem is also considered a safe, effective way to get rid of head lice. Some people are allergic to many over-the-counter treatments for head lice, neem oil is another option to consider.
However, it's important to note that it's also possible to be allergic to neem oil as well. We also recommend discussing these types of issues with a medical professional.
Although, to date, we're not aware of any allergic or adverse effects during the use of neem oil for lice control, and it is thought to be effective against dandruff too.
In a 2011 study, neem seed extract was used to kill head lice larvae barely 5 minutes after treatment and 10 minutes for the adult lice.
According to the researchers, this was due to neem oil's azadirachtin content which makes it hard for insects to grow or lay eggs by messing with their hormones.
Anecdotal reports suggest that applying neem oil topically is the way to go. Although, some people prefer oral supplements which also work but might take longer.
Using both methods simultaneously might work, experts suggest that you try one method first to see if your body has a negative reaction. We recommend that you first consult your doctor before using topical or oral neem.
How to Use Neem Oil Topically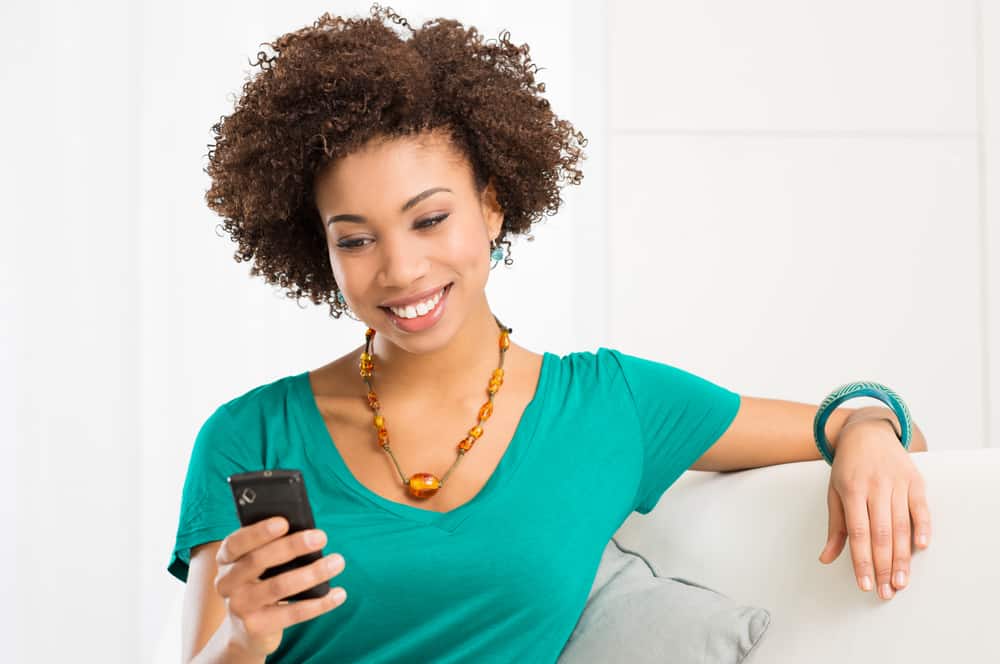 The best way to prepare to use neem oil topically is by first diluting pure neem oil with your preferred carrier oil, such as olive oil, jojoba oil, or coconut oil before topical application.
For every ounce of your carrier oil, you should add about 12 drops of pure neem oil. Before you start, it is really important to first do a patch test on a hidden part of your skin to identify any signs of sensitivity, irritation, or allergic reactions prior to full application.
Here's How to Do It
Apply a small amount of diluted Neem oil to the inside of your forearm.
Cover it with a bandage and leave it on for 24 hours.
If everything is fine after 24 hours, you can consider using a full application.
However, if you experience hives, redness, and other signs of irritation, rinse the area thoroughly and discontinue use.
You can leave diluted neem oil on for about an hour or so before washing your hair with your favorite shampoo and rinsing thoroughly.
If you're not interested in the standard oil treatment, mix a few drops of your neem oil with your favorite shampoo, then massage the solution thoroughly into the scalp.
You can apply the diluted oil regularly. Some women use it daily. However, the oil can result in irritation, so we recommend using it sparingly and slowly increasing your usage over time.
Pre-made solutions, or over-the-counter products, may have different guidelines so check the labels for directions. We always recommend following the directions on products labels.
The Best Neem Oil Hair Products
Whether you're looking for over-the-counter, commercial products or looking to use diluted neem oil, it all comes down to personal preference.
You can also use neem supplements:
The neem oil research available today is mainly based on topical application, so it remains unclear how effective neem oil supplements are for hair care.
You should also note that neem oil supplements are yet to be regulated for safety by the FDA. As such, only buy products from manufacturers you trust.
Talk to your doctor or other trusted health care professionals before adding neem oil supplements to your hair care routine. They will help you assess how much you are at risk of side effects.
They can also recommend a good supplement or suggest more effective therapy alternatives.
The Best Neem Supplements
Using Neem Oil for Hair Growth Doesn't Seem Plausible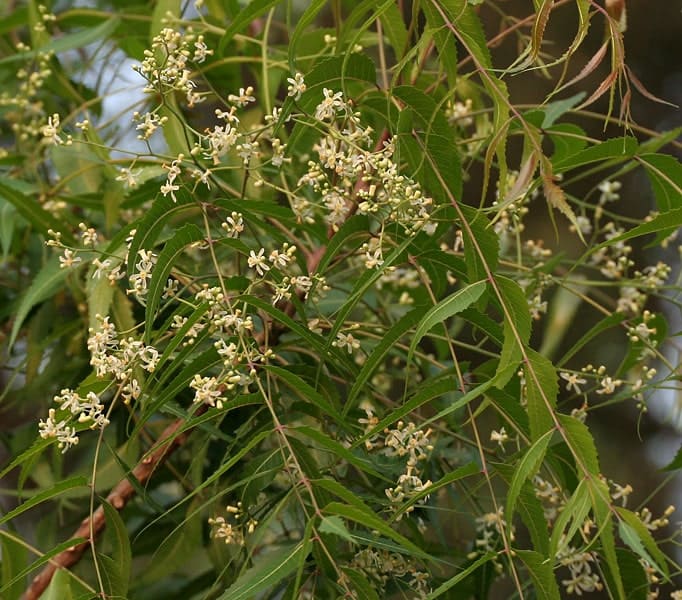 The insecticidal, anti-fungal, antiseptic, and antihistamine properties of neem oil have been mostly attributed to azadirachtin and nimbin, two of the most studied triterpenoid compounds.
Neem oil is also packed with several sterols namely beta-sitosterol, campesterol, and stigmasterol.
Other traditional uses of neem oil and powder in ancient Indian and Ayurvedic cultures include the treatment of fever, acne, leprosy, ophthalmia, malaria, and tuberculosis.
Other folk remedy uses include emmenagogue, antiseptic, antifeedant, anthelmintic, febrifuge, and insecticide.
However, using neem oil for hair growth seems unlikely based on our research, but many people disagree. It's worth trying the oil and seeing how well it works on your hair.
For example, using neem oil, Maryam Hampton has seen good hair growth results. See the video below for Maryam's step-by-step process.
Neem Oil for Super Long Natural Hair, Fast Growth and Scalp Stimulation Treatment
In organic farming, products with neem formulations have been widely used as a biopesticide for biological pest control.
It acts as a repellant to a wide range of pests, including mites, beetles, thrips, cabbage warm, fungus gnats, moth larvae, locusts, caterpillars, nematodes, and mushroom flies.
Multiple safety tests have indicated that Neem oil is not harmful to mammals, earthworms, birds, or beneficial insects. Neem oil is also widely used in agriculture to control powdery mildew, black spot rust fungi, and anthracnose.
What is Neem?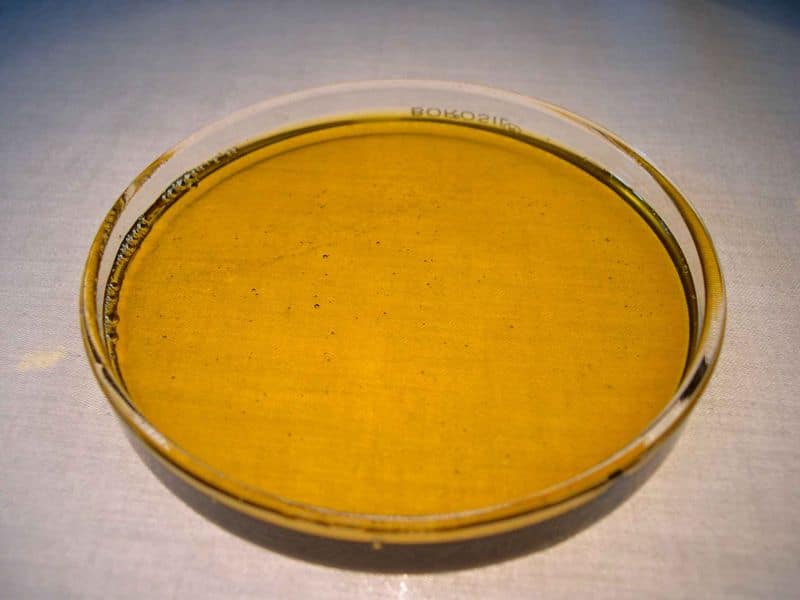 Neem oil, a type of vegetable oil, comes from the seeds and fruits of the Neem Tree (also commonly referred to as the Nimtree or Azadirachta Indica). The Neem Tree is classified in the mahogany family (Meliaceae).
It is native to the country formerly known as Burma, which has been renamed Myanmar, bordering India, China, and Thailand.
The Neem Tree has also grown naturally in other Asian subcontinent regions, including Pakistan, Nepal, and Sri Lanka.
Due to its extensive benefits and application in pest control, medicine, and cosmetics, the Neem Tree has been introduced to many other regions of the world.
The extracted neem oil is predominantly golden yellow or yellowish-brown in color. It has a robust sulfur-like odor, almost like a combination of garlic and peanut smells.
It has a bitter taste courtesy of its compounds, which are a combination of triterpenoid and triglycerides. Neem oil is often formulated with surfactants for ease of application (due to its hydrophobic properties).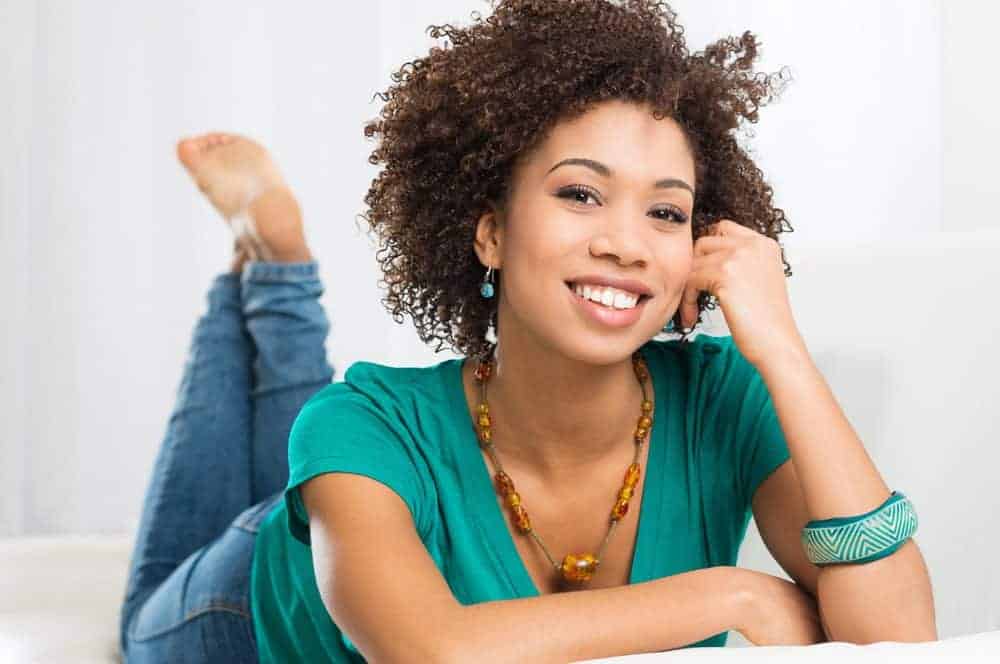 Potential Risks and Side Effects
The studies we've seen indicate that diluted neem oil is considered safe for topical application. People with sensitive skin are more likely to experience some itchiness and other signs of irritation.
Usually, diluting pure neem oil with essential oils or using a pre-made solution can minimize irritation. Don't forget to consider a patch test first to minimize irritation.
More research must be done to truly determine how beneficial neem oil is for your scalp and hair health. Before using neem oil to treat head lice, chronic inflammation, irritation, and other underlying hair and beauty-related conditions, always consult a health professional.