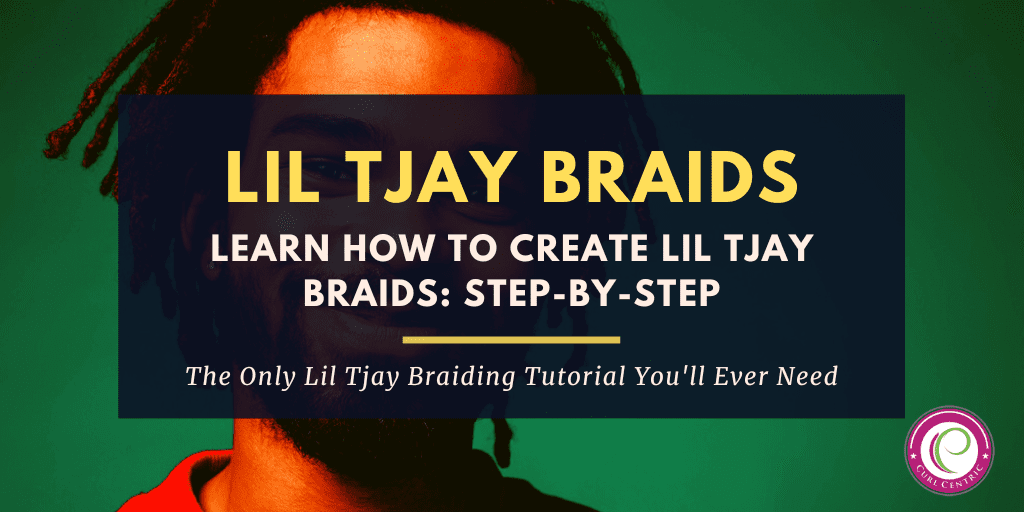 As a rapper and social media personality, Lil Tjay's braided hairdo has become a source of inspiration for thousands of his fans.
It's easy to recreate, super long-lasting, and looks great!
If you want to learn how to get this look at home, this article is for you! We'll dive into everything you need to know to get and style Lil Tjay's signature braids, so make sure you read until the end.
What Are Lil Tjay Braids?
Lil Tjay is a well-known American rapper and singer from The Bronx, New York. With over 7 million Instagram followers, Lil Tjay has skyrocketed in popularity over the last few years.
As a result, social media users are trying out his unique hairstyle on their own.
Although he frequently experiments with different looks, Lil Tjay's signature hairstyle is a braided hairdo, in which his short to medium-length hair is partially cornrowed and then twisted or braided in neat, horizontal rows.
lil tjay shows everyone his new box braids 2022
How to Get Lil Tjay Box Braids
In order to get Lil Tjay braids, your hair will have to be at least 2 inches long. This style also works better with kinky or curly textures.
It can be recreated on straighter hair but may not last as long or look as polished. Now that you know the basics, here's what you need to do to get the look.
💋 Men's Box Braids | Medium Box Braids on a Man
Cut Your Hair
Although Lil Tjay's hair is longer on top, the sides of his head are shaved close in a burst fade.
If you want to try out his hairstyle, start by getting the sides of your head faded with a pair of clippers. Taper the section of hair right above and behind your ears and leave the tops and back of your hair long.
Prepare Your Hair
Start your Lil Tjay braids with clean, freshly washed hair. That will get rid of the shed hair from your cut and create a clean base for your braids.
Use a hydrating shampoo and conditioning treatment. Once your hair is cleansed and conditioned, finger detangle or use a comb to work out all the knots and tangles.
Then, work a small amount of braiding gel into your damp hair and get ready to braid.
Part Your Hair
Use a rattail or wide tooth comb to part your hair straight down the middle and gather one of the sections into a loose ponytail. Then, map out your braids.
Lil Tjay's hair is first parted down the middle and then parted horizontally in neat, half-inch rows that fall down both halves of his head. Section the hair and use hair clips to keep the sections you aren't working on from getting in the way.
Braid Your Hair
Pick one section to start with and double-check your part to ensure everything is neat and even. Then cornrow the hair from the center part towards your ear.
Once you've finished the cornrowed portion, braid or twist the rest of your hair until you reach the ends. Repeat the process until you've completed the rest of your hair, and then enjoy your finished style!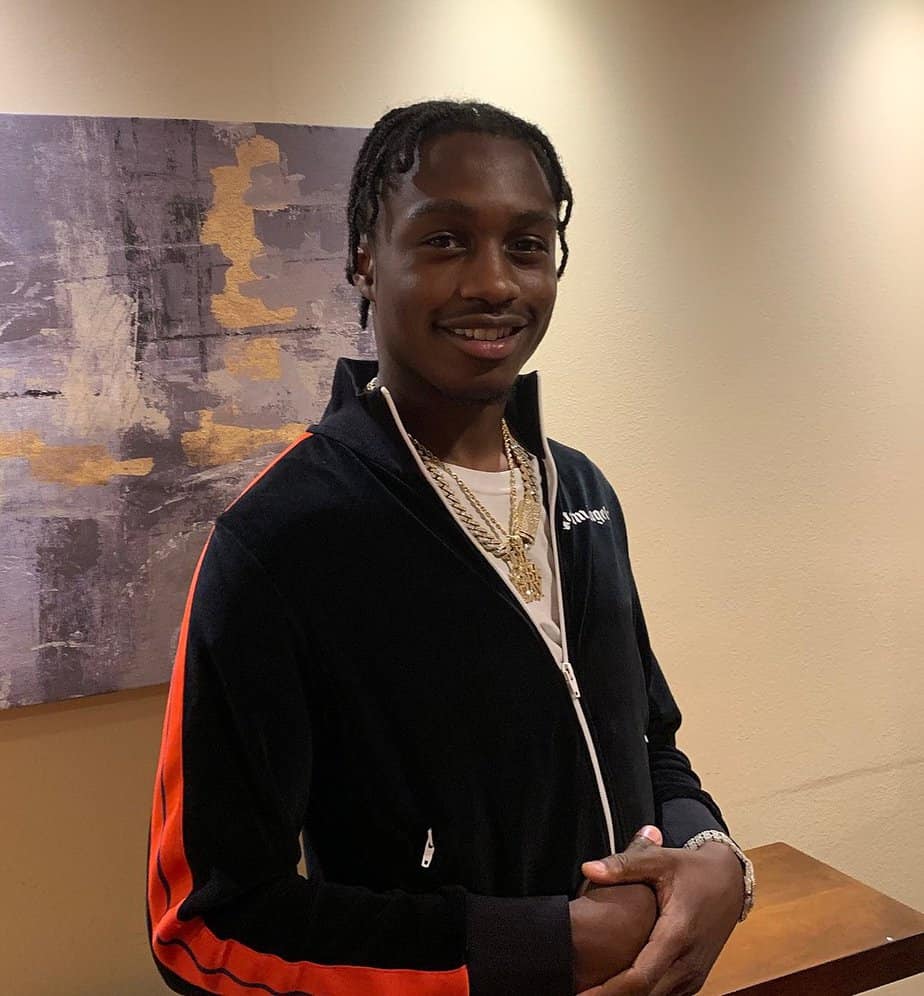 How to Style Lil Tjay Braids
One of the best things about Lil Tjay's hairstyle is that the braids do pretty much all the work. The cornrows help keep your hair in place, although the braids themselves may need a little more help to look the way you want them to.
Spritz your braids with warm water, so you'll have more control over the direction that they fall in. Then, lock the hydration in with your favorite cream or sealing oil.
After moisturizing your hair, use your fingers to ensure each braid falls the way you want it to. Once satisfied, put on a durag or silk scarf and wait for 15 to 20 minutes.
That will compress your hair, so your braids come out looking neat and refreshed. Remove your head covering, and you're finished!
How Long Do Lil Tjay Braids Last?
When properly cared for, Lil Tjay braids should last up to four to six weeks. Try not to keep your braids in any longer, or they may become matted, dirty, and damaged.
Every 4 or 6 weeks, remove your braids and comb out all of the shed hair. Then, wash and condition your hair with hydrating products.
Although you might be tempted to braid your hair again right after taking it down, we recommend waiting for two to seven days before reinstalling your Lil Tjay braids.
That way, your hair and scalp have a chance to breathe and recover from being in braids. While you wait for time to pass, use this time to pamper your hair with plenty of strengthening and moisture-enhancing products so it looks and feels its best.
How to Take Care of Lil Tjay Braids
Now that you know how to get and style your Lil Tjay braids, the next step is learning how to care for them. So, in this section, we'll walk you through some of our top tips for taking care of Lil Tjay braids.
Oil Your Scalp Regularly
Even though your hair is in braids, it still needs plenty of care. Oils help seal in moisture and strengthen your hair and scalp with a number of vitamins, minerals, antioxidants, and fatty acids. Not all oils work well with braids, so here are some of our favorite braid-friendly oils.
Wash Your Braids Once or Twice a Week
How To Wash Braids With No Frizz ( For Men )
Regularly washing and conditioning your braids is crucial if you want healthy, great-looking hair. Luckily, coarse, kinky, and curly hair doesn't need to be washed as often as straighter strands.
Try to wash your hair once or twice a week with a hydrating shampoo for the best results. Then, follow it up with a nourishing deep conditioner or hair mask.
Get Your Ends Trimmed
Dry, damaged, or fuzzy ends can make your braids look unpolished and put the rest of your hair at risk. To keep your Lil Tjay braids looking fresh, make sure you're getting trims once every 6 to 8 weeks, and dust your ends with hair shears as needed.
Cover Your Hair at Night
If you want your Lil Tjay braids to last longer than a day, you'll have to protect your hair before heading off to sleep. Cotton pillowcases suck moisture from your hair, leaving it dry and damaged.
Cotton also generates friction, which creates frizz and breakage and can unravel your braids. Before you head to bed, put on a silk or satin head covering to keep your hair safe and preserve your style.
There are a number of different head wrapping options, including:
Scarves
Durags
Bonnets
Sleep caps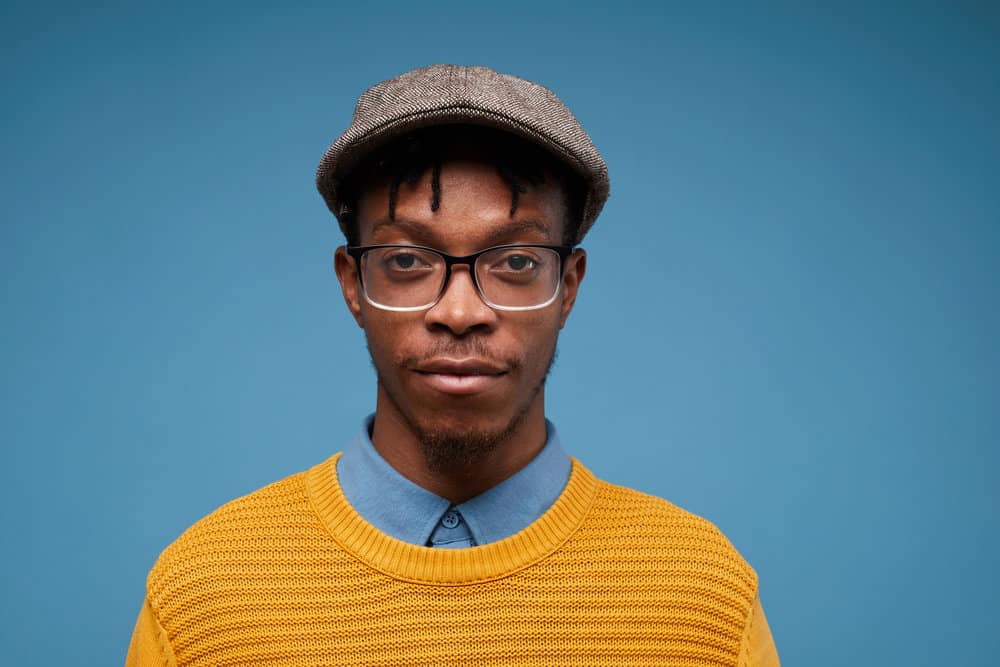 Avoid Sleeping With Wet Hair
One of the worst things you can do is sleep with damp braids. Braids take a long time to dry, and a dark, warm, moist scalp can lead to an overgrowth of fungus and bacteria.
In addition to leading to itchiness and flakes, many strains of bacteria and fungus give off an unpleasant smell. Make sure you give your hair enough time to air dry or use a blow dryer to ensure your hair and scalp are fully dry.
Can't avoid it? Instead of wearing a scarf or bonnet, sleep with your hair uncovered so the moisture won't be trapped against your scalp.
Lil Tjay braids are an excellent choice for anyone with medium to long hair. It's also a protective style, so it can help keep your hair healthy as you grow it out.
As with any braided hairstyle, it can take some time to get the hang of creating it.
But once you do, you'll be tempted to make this your go-to style. We hope this article has given you all the information you need to install and style your Lil Tjay-inspired braids!