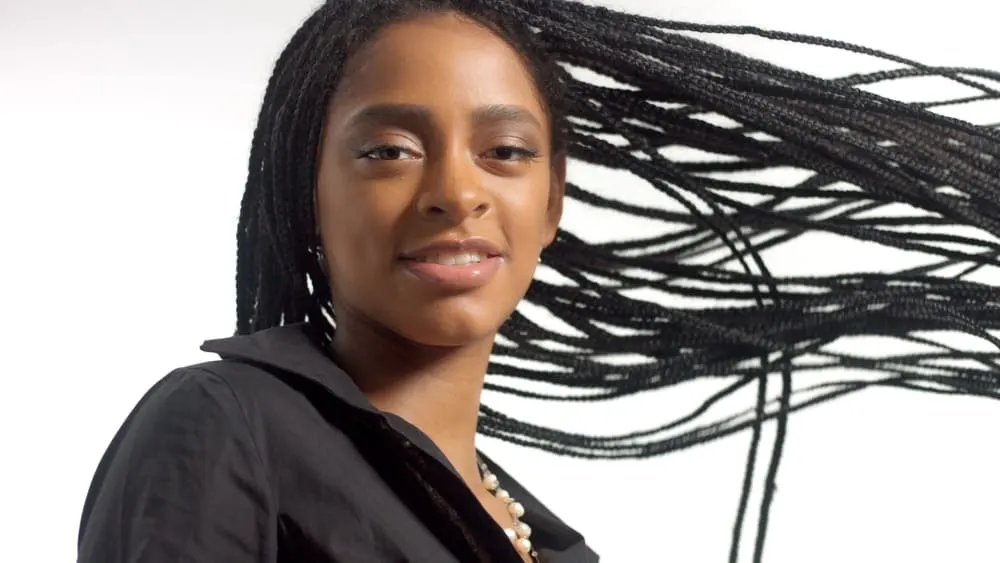 Braid styles are both stunning and low-maintenance, and that's why naturals love them so much. If you're looking for a trendy, chic braided hairstyle for your next outing, we've got you covered!
In this article, we'll share with you 33 of the hottest types of braids for black women. So, without further ado, here are the hottest braided hairstyles for black women:
Key Takeaways
Variety of Braided Styles. A diverse range of braided hairstyles emphasize versatility and appeal as protective hairstyles. Several styles, like Box Braids, Crown Braids, and French Braids, are highlighted. Each style can be catered to different preferences and occasions.
Hair Health and Maintenance. Braids have a low-maintenance aspect. They can be used to preserve your hair's health and encourage growth. Knotless Box Braids and Yarn Braids are two popular styles that meet these criteria.
Trendy and Traditional Options. Braided hairstyles, like Lemonade Braids, can be trendy. We also have classic styles, like cornrow hairstyles and Goddess braid hairstyles. They are options for both trendy young women and those preferring traditional looks.
Styling and Customization. Customization options are available with various hair colors, accessories, and lengths. For example, you can choose long braids, jumbo braids, short box braids, and many other options. This versatility allows you to create a unique look for special events or everyday wear.
DIY Tutorials and Professional Advice. We include tutorials and tips for self-styling at home. This should make it easier for you to try out styles. Alternatively, you might decide to use a professional for more complex designs.
Keep reading for step-by-step tutorials showing cute braided hairstyles for black women.
Box Braids
How To: EASY DIY Box Braids (BEGINNER FRIENDLY) | Medium Sized
Box braids are a long-term protective style that originated thousands of years ago in South Africa. It was not until the 1990s that the style gained popularity among black teens and women in the U.S.
The name "box braids" simply refers to extension braids parted in a box shape. Box braids are among the most versatile braided styles out there.
You can wear them long, short, large, small, and even with curly ends. The most popular styles are small box braids and jumbo box braids.
If you're thinking about trying this style yourself, read our full tutorial.
Crown Braid
Effortless Crown Braid for Natural Hair | Protective Style
A crown braid, also known as a halo braid, is an elegant hairstyle where there's one braid that wraps around the head to form the shape of a crown.
It's an easy updo that looks great with casual outfits, but it also compliments outfits for weddings and formal events. You can easily customize your braid with hair jewels and beads to add an extra layer of fun.
Check out this tutorial to learn how to create this look at home! Also, keep reading to learn how to create a crown bun later in the article.
French Braids
HOW TO: French Braid Tutorial on Natural Hair
French braids are a type of inverted braid. While traditional cornrows are defined and outward-facing, french braid sections go inward and look flatter.
You can create various styles using the classic French braid, but the most common ones are simple – two french braids going down the sides of your head, for example.
You can adorn your french braids with elegant barrettes, cowrie shells, or other accessories. Read this tutorial to learn how to do French braids.
Feed-in Braids
How To Do Feed In Braids | For Visual Learners
If you're someone who doesn't like knots at the start of your braids, consider feed-in braids. Feed-in braids are a variation of the cornrow protective style.
The technique requires you to start braids with a tiny amount of braiding hair and gradually add larger extension sections as you go.
This method ensures that there's no knot at the beginning of the braid and creates a more natural-looking transition of hair thickness throughout the braid.
If you'd like to try this style at home, check out this tutorial for a detailed visual demonstration of feed-in braids.
Yarn Braids
How To Do Yarn Braids/Genie Locs Step By Step Tutorial Part 2
As the name suggests, yarn braids are a protective style created with yarn. You can three-strand plait or two-strand twist yarn into your natural hair to create a wide variety of styles.
Yarn braids allow you to express your creativity, as yarn comes in virtually every color there is. The style is low maintenance, only requiring you to cover your hair up at night and oil your scalp as needed.
Read this tutorial for step-by-step instructions for how to install yarn braids.
Cornrow Updo
Protective updo Cornrow style on natural hair. How to so sleek braided Cornrows. elegant braids
Cornrow updos are protective styles where cornrow braids are angled toward the crown of the head. Stylists often do several braids around the perimeter of the head, but the styling options and parting types are endless.
This style is perfect for formal events, like weddings and graduations, but you can also dress it down for casual outings.
This YouTube video demonstrates how to do a beautiful cornrow updo.
Individual Braids
Small Individual Braids Tutorial
Individual braids are small extension braids with loose ends. They are often done with human hair extensions, as loose synthetic hair gets matted quickly.
A full head of individuals may have anywhere from 150 to 250 braids. Individual braids are not to be confused with micro braids, which are much smaller.
Watch this video tutorial to learn how to do sleek, long-lasting individual braids.
Micro Braids
How To: MICRO BRAIDS For Beginners! (Step By Step)
Micro braids are the tiniest extension braids you can get. The braids are so small that the braid pattern may not even be visible.
The main advantage of micro braids is their versatility – you can pull micro braids up into a ponytail, twist them up into an up-do, do braid outs and twist outs, and more.
The smaller your micro braids are, the longer the installation time will be. On average, micro braid installs take around 12 hours, or even longer.
Learn how to do micro braids in this 20-minute video tutorial.
Lemonade Braids
How To: Lemonade Braids | Small Feed in Braids | Dopeaxxpana
Lemonade braids are cornrows parted in a side-swept formation. The style became popular in 2016 when Beyonce wore the style in her Lemonade album.
Initially, people imitated Beyonce's small lemonade braids, but over time, the style has evolved to include larger braids and numerous parting systems.
If you're looking for lemonade braid inspiration, an internet search will reveal endless styling options.
If you'd rather forego professional stylists and learn how to do your lemonade braids yourself, read this tutorial.
Poetic Justice Braids
Poetic Justice Inspired Look! Hair, Makeup + Outfit!
Poetic justice braids are essentially large box braids. They gained popularity in the 90s when Janet Jackson rocked the style in the "Poetic Justice" film.
Poetic justice braids are great for beginners because of their size. Depending on your braiding skills and speed, you may be able to finish a whole head of poetic justice braids within a couple of hours.
Poetic justice braids are often worn down, in a ponytail, or half-up half-down. Due to the large size of poetic justice braids, their styling options are relatively limited.
Read this article for a detailed visual demonstration of how to install poetic justice braids.
Braided Bob (or Bob Braids)
Box Braid Bob - BRAIDED BOB (HOW TO/BEGINNER FRIENDLY)
The braided bob has an air of sophistication and looks great on teens, young adults, and mature ladies. Not only does it frame the face beautifully, but it's perfect for anyone who hates to feel hair on their neck or experiences neck pain when wearing long braided hairstyles.
We encourage you to have fun with your braided bob – add some dimension with colored braiding hair or get playful with some hair accessories.
To learn how to do a sleek and clean braided bob, watch this video tutorial.
Fulani Braids
How to do fulani braids | EZ braid #spetra hair
Fulani women popularized Fulani braids hundreds of years ago. Today, you'll see Fulani braids in various sizes, but the style typically features a single braid going down the middle of the head and one or more braids going from the top of the ear towards the face on each side.
This is one of the top braided hairstyles in recent years, as you'll also see Fulani braids adorned with many types of hair jewelry, including wooden beads, string, and loc beads.
This YouTube video gives a step-by-step demonstration of the Fulani braid installation process.
Straight Back Stitch Braids
13 million Small stitch braids/ 10 straight back stitch braids.
If showing off your facial features is your goal, straight-back stitch braids are the style for you. Stitch braids require you to use a special technique to create a stitch-like effect in between each braid.
You can create this style easily at home within an hour or two, but if you aren't good at braiding, we recommend consulting a professional stylist.
You can wear the single braids as large or small as you'd like, but keep in mind that the smaller the braids are, the longer they last.
Watch this YouTube video to learn how to do straight backstitch braids.
Goddess Box Braids
How To - Goddess Box Braids
If you've never seen them before, goddess box braids may take you by surprise. But there's no denying that braids and curls go great together. The style features box braids with small cascading tendrils of extension hair.
Though the style may look a bit complicated, anyone who knows how to braid can DIY it at home. This style is one of the hottest braided styles as of late, and we encourage you to give it a try.
This tutorial will help you create professional-quality goddess box braids. Goddess locs are also very popular.
Curls with Side Braids
ChellisCurls | Wash & Go with 3 Side Braids
Curls look beautiful on their own, but you can take your style to the next level with some braids on one side. This style can be as easy or complex as you want it to be.
You can do one or two braids on one side and let the rest of your hair hang loose. If you're up for a challenge, go for a more elaborate braid pattern incorporating different sizes and curvy partings. Watch this video to learn how to do curls with side braids.
Braided Mohawk
Take your glam game up a notch with a braided mohawk. The style is created by braiding the hair on the sides of your head upward toward the middle of your head.
You can style the middle section however you desire. You can keep it simple with a few braids on each side and your natural texture down the center, or you take it further by adding box braids, twists, or even goddess braids down the middle.
The only limit is your imagination. This can be a classy, simple style, or very intricate, depending on your creativity. This step-by-step tutorial will show you how to do a gorgeous braided mohawk.
French Braid Updo
FRENCH BRAIDED CURLY UPDO ➟ Natural Hair Tutorial
A french braid updo is a formal style that allows you to tuck away and protect your ends for up to a week. The style is typically created by doing a single french braid going from back to front.
The best part about this style is that it is easy to DIY and takes as little as 10 minutes to complete! Also, you can wear this style down your back for a rapunzel-esque twist to your hairstyle.
Check out this YouTube video to learn how to do a trendy French braid updo, or check out this tutorial for a traditional french braid style.
Half Braided Half Down
Best EASY #BraidStyle HALF Cornrows HALF Curly | Hair Makeover #6| Feat. Young Head Beats
When it comes to braided styles, there are no rules. Who said you have to braid all of your hair? Switch things up and tap into your edginess and with a half-braided half-down style (also called a half-down hairstyle).
It's a style where you'll braid the top half of your hair and wear the bottom half down. Experiment with the bottom half of your hair using flexi rods, perm rods, side-swept braids, or add extensions for more length.
Once you've finished the initial installation process, feel free to accessorize with some cowrie shells, beads, or colorful string to enhance your overall look.
Don't go into the installation process blindly – watch this YouTube video for a visual demonstration of the half-braided half-down style.
Cornrows with Space Buns
Stitch Braid Space Buns | The Braid Up | Cosmopolitan
If you're on the lookout for a quirky protective style, we encourage you to try cornrows with space buns. The style is great for any casual outing.
The best thing about this style is its versatility – you can do the style with or without extensions and make it look as simple or elaborate as you want. No matter which route you decide to take, you're guaranteed to turn heads.
Watch this video tutorial to learn how to do cornrows with space buns. For a more traditional hairdo, read this space buns tutorial.
Knotless Box Braids
HOW TO DO KNOTLESS BOX BRAIDS | BEGINNER FRIENDLY | VERY DETAILED | Tiffani Renae
Knotless box braids are essentially box braids without a knot at the roots. Many love knotless box braids because they look more natural than traditional box braids.
They also aren't as painful during and after the installation as box braids. When done well, knotless box braids look like they're coming right from your scalp!
However, box braids can often feel heavy on your scalp leading to unnecessary tension on your tresses and potential damage. Anyone can do knotless braids – learn how with this video tutorial.
Braided Ponytail
Feed in Braids Ponytail Made EASY- Ft Outre's Pretty Quick Wrap Pony
The high pony is always on-trend, and the braided version is no exception. The braided high pony features cornrows or feed-in braids braided toward the crown of the head with a ponytail.
When stylists use extensions, the braids are gathered at the crown to create the ponytail. If you want to go extension-free and don't have enough hair for a full ponytail, try a faux ponytail.
Ponytails are also fun, so give this style a try for date night, girls' night, or any other casual occasion. We've written a tutorial on creating a curly ponytail, but for this specific style, watch this YouTube video to master the braided high ponytail.
Classic Fishtail Braid
A fishtail braid is one of those styles that demands a double-take. Its pattern is unlike any other. You can wear one large fishtail braid or rock a pair of them (one on each side).
The fishtail braid is one of the most challenging braiding techniques to learn, but the final look is well worth the effort.
If you're new to fishtail braids and need a tutorial, watch this YouTube video.
Crochet Braids
Crochet braids are a protective style that allows you to experiment with different hair textures, colors, and lengths. The crochet braids style is so versatile – it can be big and curly, sleek and straight, or short and wavy.
Many look at crochet braids and wonder where the braids are because they can appear to be hidden. Cornrows are used as a base to crochet extension hair onto.
When crochet braids are done well, the braids will be completely hidden underneath the extension hair.
This tutorial will make the crochet braid installation process a breeze.
Individual Tree Braids
Individual Tree Braids Full DVD Tutorial
Tree braids, also known as invisible braids, are individual braids that feature loose pieces of extension hair. Some may confuse tree braids with goddess box braids, but goddess box braids are usually much larger than tree braids. Tree braids also have more styling options than goddess box braids due to their smaller size.
Learn how to do individual tree braids fast with this YouTube tutorial.
Snake Braids
LONG CREATIVE SNAKE CORNROWS + ALOE/HOT OIL TREATMENT| BATTLE OF EDGE CONTROL| MILLENNIUM TOUR INSPO
Snake braids are an adventurous type of cornrows that follow an "S" shape. As with virtually every braided style, you can make the braids as large, small, short, or long as you prefer.
If you are looking for cornrows with some extra oomph, we encourage you to give snake braids a try.
Watch this YouTube video to learn how to do snake braids.
Ghana Braids
How to install Ghana Cornrows / Invisible Cornrows on Natural Hair
Ghana braids, also known as banana braids, invisible cornrows, or Cherokee braids, originated in the African Country of Ghana.
These braids are known for their unique appearance – they usually feature straight back cornrows done with the feed-in braiding technique. Often, these braids are larger than other cornrows, so if you're interested in thin braids, check out the mini twists tutorial.
After reading this tutorial, you'll be ready to do your own Ghana braids at home.
Braided Low Bun
FEED IN BRAIDS INTO A BUN/ jayda cheaves inspired
The braided low bun is a gorgeous, protective style perfect for semi-formal occasions, like work. The style features cornrows braided to the back and gathered into a low bun.
If you want a statement-making bun to add interest to the look, add some gold beads or colored extensions to the braids or bun. Here's a video tutorial on how to do a low braided bun.
Kinky Twist Braids
Afro Kinky Twist Tutorial | Short Twist |
Kinky twists are a lovely braided style worn by black women. They are two-strand twists braided with afro kinky bulk hair extensions. Due to their frizzy, disheveled texture, kinky twists get better as they age.
Watch this YouTube video to learn how to do kinky twist braids on yourself.
Mini Twists
I Did Mini Twists, because procrastination (Vlogmas Day 3) | Bri Hall
If you're looking for a long-term protective style that you can wear in many different ways, consider mini twists. Mini twists are two-strand twist braids created with or without added extension hair.
The purpose of adding braided hair is to create extra length or to create different styles more easily.
The twists are often so small that the twist pattern may be undetectable. So, if you're a fan of small braids, you'll definitely want to check out mini twists.
While mini twists are great for a casual look, they can also be worn to a formal event, like a red carpet appearance. This article will show you step-by-step how to do mini twists.
Jumbo Twists
🔥How To: DIY JUMBO TWIST RUBBER BAND METHOD / Beginner Friendly / Protective Style / Tupo1
Jumbo twist braids are a cute protective style that you'll see all over social media. They are thick two-strand twists installed with braiding hair.
The style is great for anyone who prefers the look of thicker braids or wants a fun style that doesn't take all day to install.
If you want to try installing jumbo twist braids on yourself, watch this YouTube video.
Twist Braid Updo
5 MINUTE TWIST BRAIDED UPDO | Natural Protective Hairstyles
If you're looking for an easy, fun way to style your natural curls, the twist braid updo is a good option. When installed on naturally curly hair, twists braids have a soft, puffy quality that lends itself well to updos.
With a few well-placed bobby pins, you can manipulate your twists into a beautiful updo. Watch this video tutorial for more information on how to do a braided updo in 5 minutes.
Rope Twists (Senegalese Twists)
EASY/ SIMPLE Rope Twist Tutorial
The classic rope twist style has been around for quite a while, and even after several decades, it's still a go-to protective style in the natural hair community.
Rope twists have a sleek, rope-like look that demands a second look. You can use colorful extensions or stylish adornments to put your unique spin on the classic style.
For step-by-step instructions on how to do rope twists, read this tutorial.
Marley Twists
STEP BY STEP MARLEY TWISTS TUTORIAL | EASY TYPE 4 PROTECTIVE STYLE
Marley twist braids are a variation of traditional two-strand twists. They are two-strand twists created with Marley hair, which has a very distinct texture.
Marley twists don't have the sleekness that some twist braid styles do – instead, they give the illusion of dreadlocks. Find out how to do Marley twists fast by reading this step-by-step tutorial.
Passion Twists
How To: EASY Passion Twist Tutorial on Natural Hair | Step by Step | Beginner Friendly | Bri Hall
Passion twists are similar to Marley twists, as they are a more rugged version of traditional two-strand twists. Although, what's different about passion twists is the twisting technique and braiding hair used during installation.
The result is a frizzy, carefree, eye-catching boho style that looks great on black hair. If you want to try this style on yourself or a friend, read this passion twist tutorial.
The Most Popular Braids for Black Women
Many of these styles are easy to achieve and beginner-friendly, so don't be afraid to try them out at home. Braids are also a preferred way for many black girls to go from short hair to long hair seemingly overnight and really change up their appearance.
Whether you're planning to wear one of the many braiding styles on our list or you opt for tribal braids, rock braids, chunky braids, dutch braids, braided bantu knots, curvy cornrows, faux locs, pigtail braids, or a long ponytail braid, the options are nearly endless.
As you can see, there are numerous black braided hairstyles. Just remember that practice makes perfect, so be patient with yourself if you're new to braided hairstyles. Hopefully, this article has given you some inspiration for your next braided hairstyle!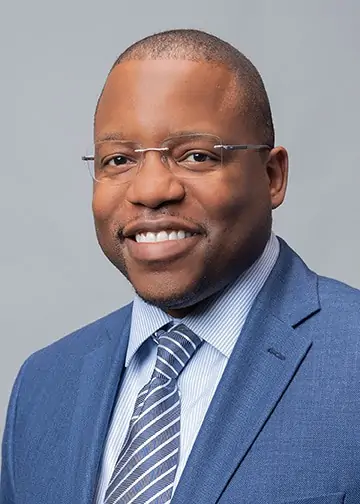 Kenneth Byrd, with a BS in Accounting and Management Information Systems and an MBA from the University of Alabama at Birmingham, has over 15 years of experience and is a recognized authority in hair care. Co-founder of Curl Centric® and Natural Hair Box, Kenneth has dedicated himself to promoting ethical and scientifically-backed hair care practices. Rigorous editorial guidelines, industry recognitions, and features in numerous media outlets evidence his expertise. Kenneth's commitment to transparency, quality, and empowerment has positioned him as a trusted voice in the field, empowering readers to confidently embrace their natural beauty.