1B hair is one of the most misunderstood hair types out there. In fact, most people have no idea that the hair type exists. Whether you've been blessed with beautiful 1B hair or are just curious about the hair type, this article will be super helpful.
We will discuss the characteristics of 1B hair, its benefits, how to take care of it, the best products to use, and much more. Let's get started!
What Is 1B Hair?
Type 1B hair is part of the "straight" hair type category. It is halfway between 1A, the absolute straightest hair type, and 1C, the most textured of the straight hair types. Therefore, 1B hair is straight with a bit of volume and bounce.
When we mention 1B hair, we're talking about a curl pattern, not a hair color. If you've come here for the former, you're in the right place.
Andre Walker's hair type chart is the standard for natural hair typing. On the chart, you'll notice that there are 12 different hair types.
There are four main hair categories: Type 1, Type 2, Type 3, and Type 4. Type 1 hair is straight, type 2 is wavy, type 3 is curly, and type 4 is coily or kinky.
Each hair type has three subcategories: A, B, and C. A is the least textured of a given category, B is moderately textured, and C is the most textured of that category.
If that's a bit difficult to visualize – that's okay. Here's a layout of all of the hair types per Andre Walker's hair typing system:
Type 1 hair types (Straight hair) – 1A, 1B, 1C
Type 2 hair types (Wavy hair) – 2A, 2B, 2C
Type 3 hair types (Curly hair) – 3A, 3B, 3C
Type 4 hair types (Coily, kinky hair) – 4A, 4B, 4C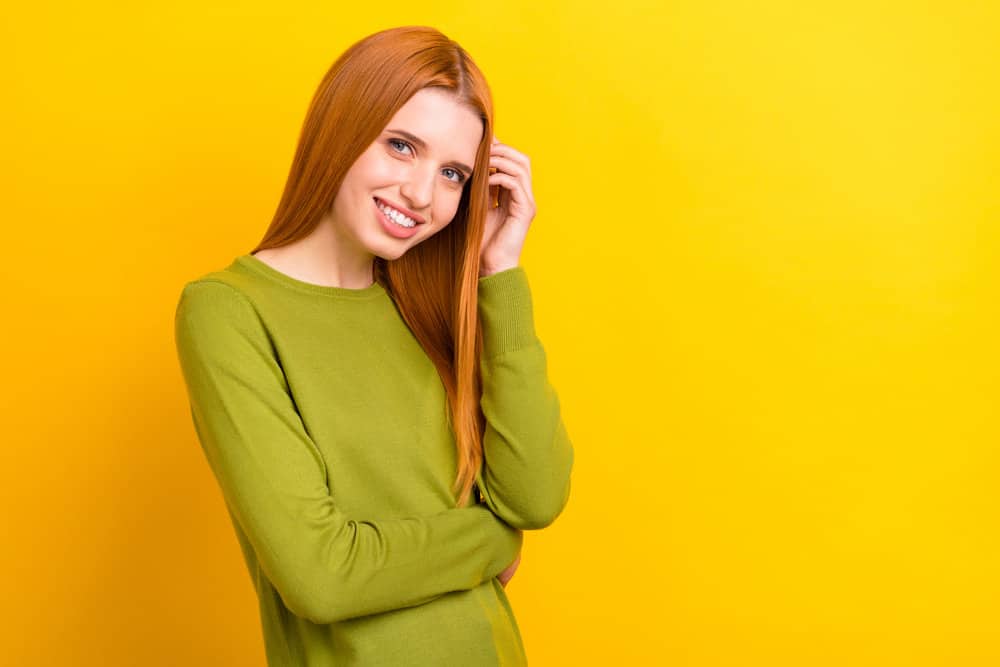 What Does 1B Hair Look Like?
If you have ever seen a head of naturally straight hair, chances are it was 1B hair. Type 1B hair can be described as straight with a hint of body and volume that can be further coaxed out through a targeted hair care and styling regimen.
Usually, the strands are neither thick nor thin and may have some texture at the ends. The hair at the roots often lies flat against the head.
Note: Keep in mind that all hair textures are different, and two people with 1B hair may have different hair experiences. Still, knowing what your hair type is can help a ton as you craft your hair care regimen.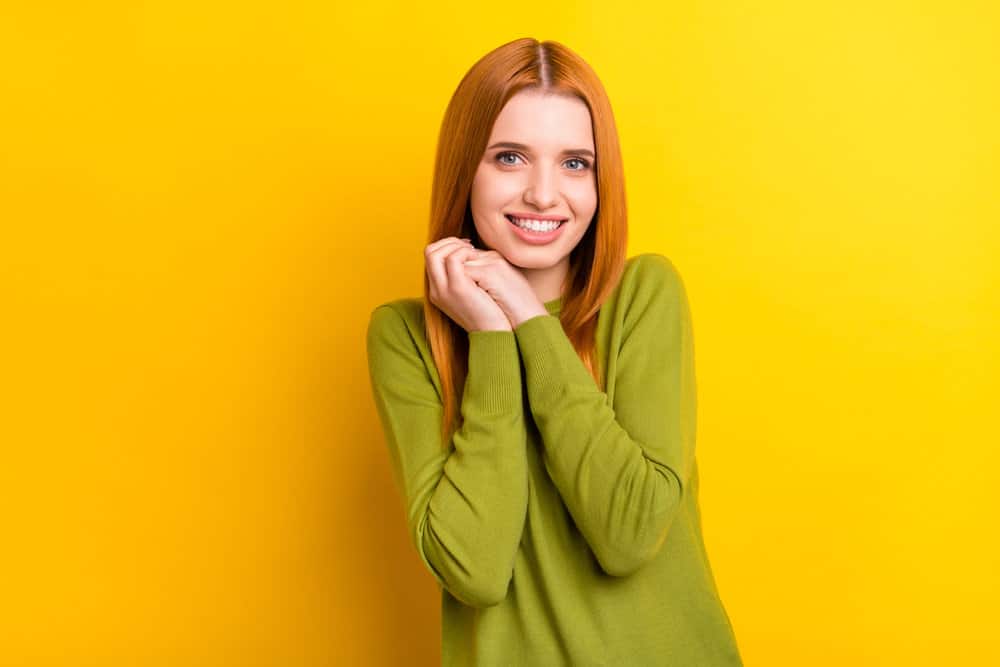 What Are the Benefits of Having 1B Hair?
There are many benefits of having 1B hair – some of these you may be aware of, and others will be new to you. Knowing about all of them can help you appreciate your hair type a little bit more.
Low maintenance. 1B hair doesn't require much time or effort to style, making it perfect for busy people who are short on time. Most straight haired women and men can enjoy this benefit.
Sleek styles are easy to create. Styling 1B hair in sleek, elegant styles is a cinch since the hair is naturally sleek and straight.
Does not require heavy moisturizers. People with hair types 3 and 4 have to use heavy-duty moisturizers, deep conditioners, or leave-ins to guard against hair dryness, brittleness, and breakage. Unlike those hair textures, 1B hair is more likely to be oily than dry and fragile. So, heavy moisturizers are not necessary.
It rarely gets frizzy. 1B hair is less likely to get frizzy than other hair types, which is a huge plus. Since the hair is straight, without twists and turns, the scalp's oils can easily travel down the strands and moisturize them. As a result, 1B hair is usually relatively smooth and tame.
No shrinkage. 1B hair has virtually no curl or wave pattern, and that means no shrinkage! This means that your hair will never look shorter than it is – unless you style it that way, of course.
It's strong and resilient. 1B hair is less likely to be damaged than other hair types due to its texture. Why? 1B strands are inherently strong, and since they get regular moisture from the scalp, they can handle heat styling and chemical processing with resilience.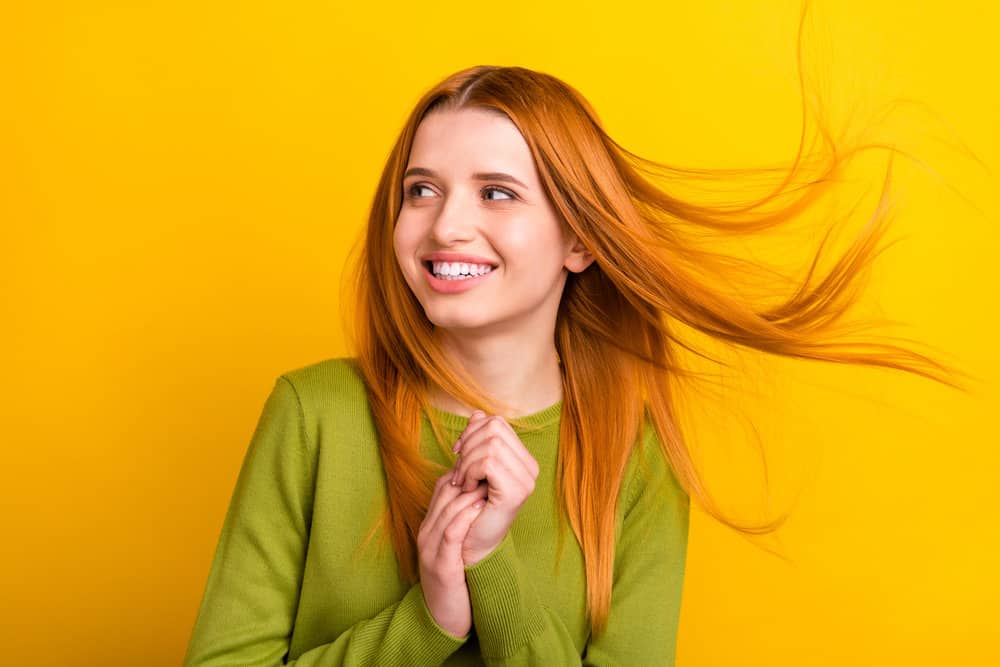 What Are the Challenges of Having 1B Hair?
1B hair is not the easiest hair type to manage, and those who have it will attest to that fact. The truth is that every hair type has its own unique set of challenges, and 1B hair is no different.
In this section, we'll talk about some of the challenges of having 1B hair.
It can get greasy quickly. 1B hair has a tendency to get greasy quickly since the hair lies flat against the head, and the scalp's oils can easily travel down each strand. It can be a pain because it makes your hair look unkempt and gives off the impression that you don't wash it enough. If you have 1B hair, you may find yourself needing to wash your hair more often than people with other hair types.
It can be hard to volumize. 1B hair can be difficult to volumize since it naturally hangs down and can look lifeless. If you want to add volume to 1B hair, you may need to use targeted volumizing products and styling techniques (more on that later).
It often looks dull. 1B hair often looks dull since they lack texture and can appear lifeless. This is a battle that those with 1B hair fight on a regular basis.
It doesn't hold a curl well. 1B hair is stuck in its straight ways, meaning that it doesn't hold a curl very well. Immediately after curling it, you may find that your 1B hair reverts back to its straight state.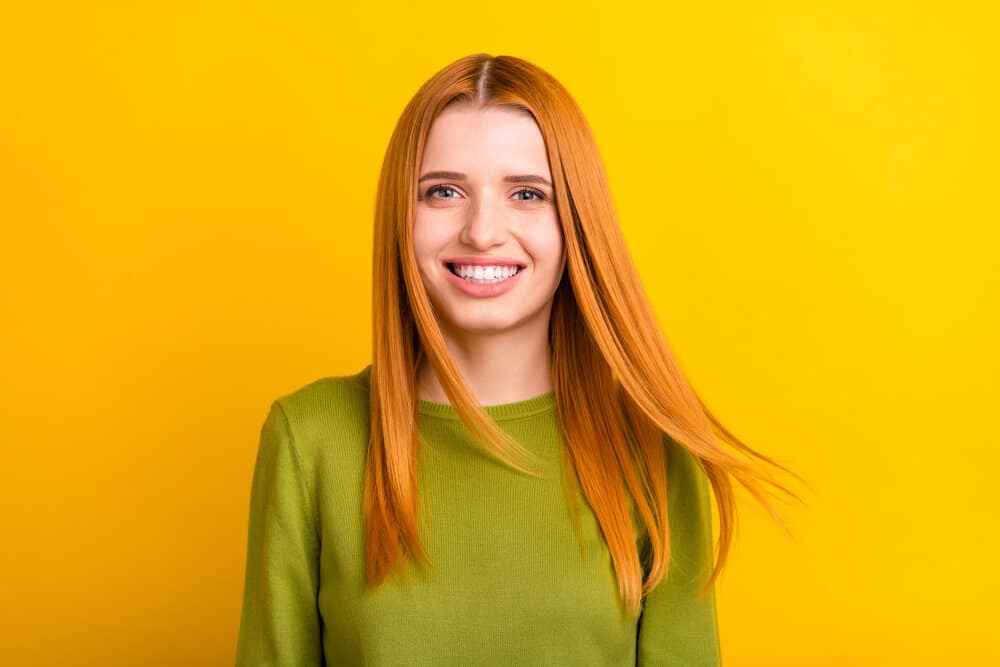 How to Care For 1B Hair
If you have 1B hair, you don't have to worry much about breakage or length retention. It rarely gets dry and can take a lot of abuse before it taps out. Still, 1B hair can always use a little extra help to look and feel its best.
Here are some tips on how to take care of 1B hair:
Find a Balance Between Underwashing and Overwashing
The key when it comes to 1B hair is finding a happy medium between overwashing and under washing your hair. If you overwash it, your scalp will produce too much oil (greasy roots), and your mid-lengths and ends will feel dry.
If you don't wash your hair often enough, your hair will always look slick and feel heavy. 1B hair needs to be washed every two to three days.
If you currently wash your hair every day and reduce the frequency abruptly, you'll initially start to notice your hair feeling greasy and weighed down. But after sticking to your more conservative wash routine, your scalp will adjust, and its oil production will slow a bit.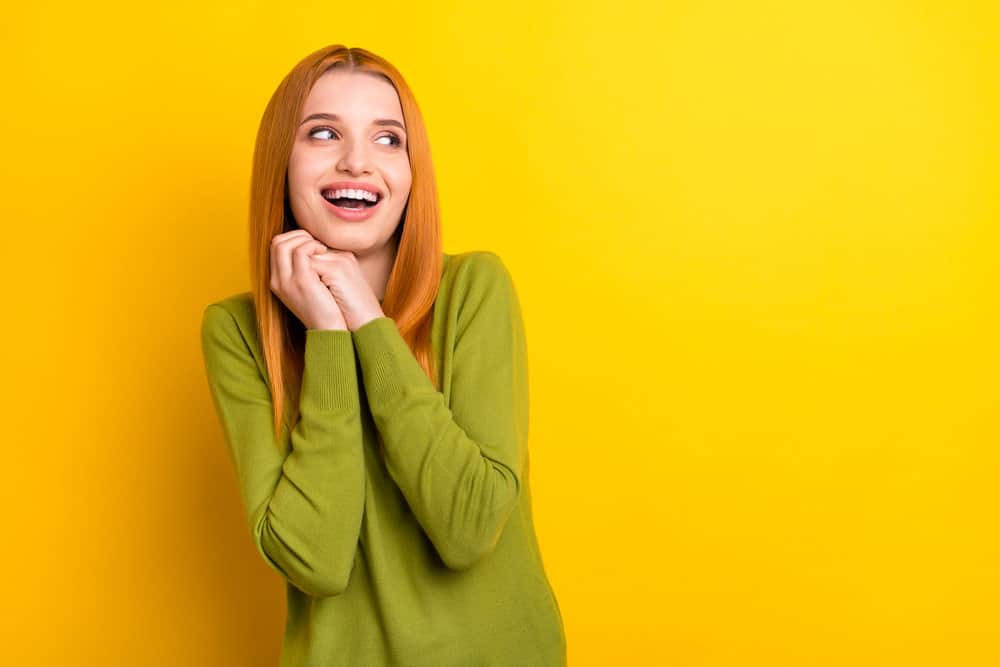 Use Conditioner Correctly
With 1B hair, it's important to avoid applying conditioner to your scalp. The reason is that 1B hair is already prone to greasiness, and adding more moisture to the scalp will only make things worse.
Instead, apply conditioner to the mid-lengths and ends of your 1B hair, which are more likely to be dry. And be sure to rinse your conditioner out thoroughly.
If you don't, you'll have some greasy strands on your hands.
Keep Your Ends Hydrated
The ends of 1B hair are prone to dryness, as they are the oldest part of the hair. As such, it's essential to keep them hydrated with a good conditioner and/or hair mask.
Once a week, apply a deep conditioning mask to your 1B hair and let it sit for 15-20 minutes before rinsing it out. Keep the deep conditioner off of your scalp.
You can also try using a leave-in conditioner on the ends of your 1B hair to help keep them hydrated throughout the day.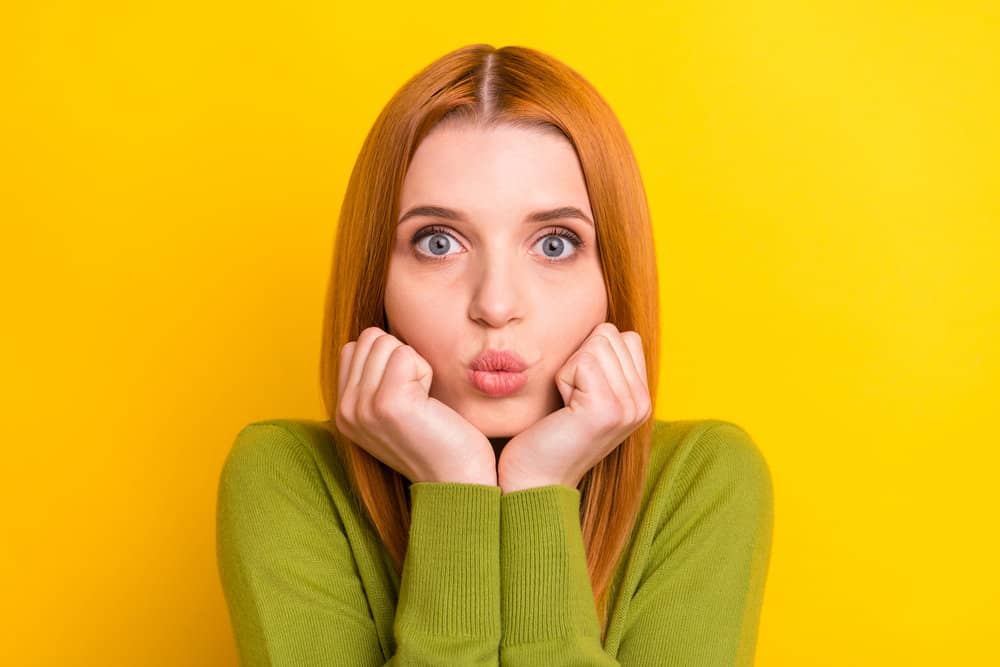 Use a Heat Protectant
If you use heat styling tools on 1B hair, be sure to use a heat protectant beforehand. This will help keep your 1B hair from becoming damaged and dry. Heat protectants work by creating a protective barrier between your hair and the heat styling tool.
Use Volumizing Products
If you want to add some volume and lift to your hair, use a volumizing shampoo and conditioner. These products can help to add some texture and body to 1B hair. You can also use a volumizing mousse or root lifter to give it a boost.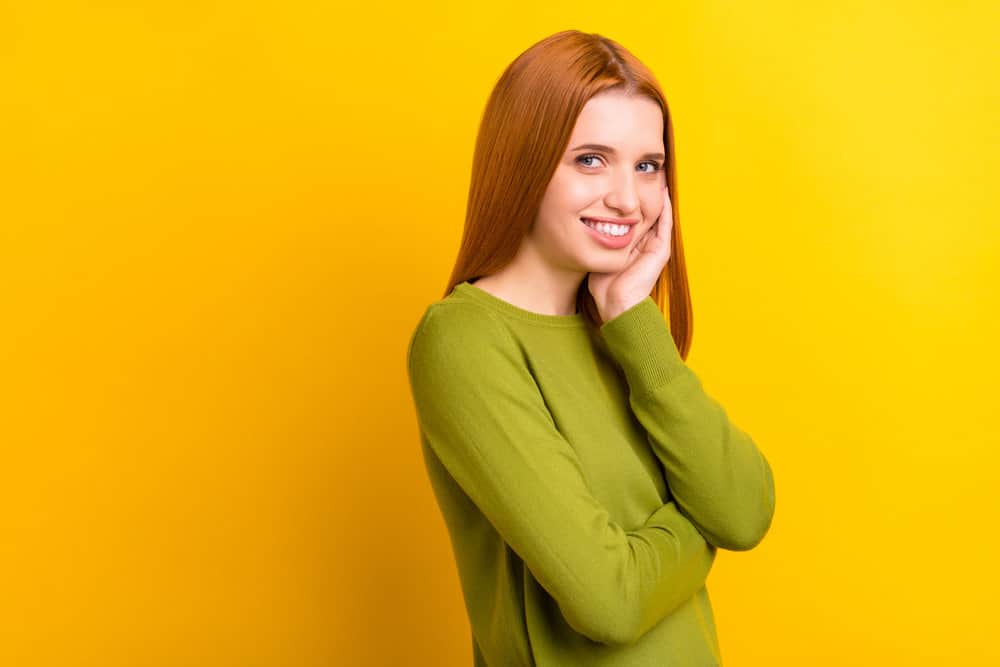 Use Chemicals and Heat in Moderation
If you use chemicals or heat on your hair, it's important to do so in moderation – better yet, limit them as much as possible. Overdoing it can damage and dry out your hair, making it brittle and prone to breakage. When using chemicals or heat, be sure to up your deep conditioning and leave in treatments.
How to Style 1B Hair
If you're looking for a style that will suit your 1B hair, you're in luck. There are plenty of styles to choose from, and most of them can be easily adapted to work with your natural texture. Here are a few ideas to get you started:
Ponytail Styles
Celebrity Inspired Sleek Low Ponytail
Among the easiest ways to style 1B hair is in a ponytail. You can go high or low, sleek or textured – the options are endless.
If you want to add some extra volume and lift to your ponytail, try using a volumizing shampoo and conditioner. And don't forget about accessories – a pretty headband or scarf can take your style up a few notches.
Braids
9 Amazing Braids and Hairstyles 😍 DIY Tutorials by Nina Starck
Braids are another excellent option for styling 1B hair. They can be simple or intricate, casual or dressy. If you're not sure how to braid your own hair, there are plenty of tutorials online that can help guide you through the process.
Note: If your 1B hair is fine, we don't recommend putting it in box braids, as they can put too much tension on your roots and pull them out.
Buns
6 OF MY FAVORITE MESSY BUNS! Medium & Long Hairstyles
Buns are a go-to for anyone with 1B hair – they're sleek and super easy to do! If you're looking for a bun that will last all day, try a sock bun. Just put your hair up in a ponytail and then put a sock around its base.
Wrap your hair around the sock until you've formed a bun, and tuck the ends under. This style is perfect for days when you want your hair out of your face but still want to look put together.
Waves and Curls
HOW I CURL MY HAIR 2021 *quick & easy, long lasting, HIGHLY requested!!*
If you're looking to add some texture and movement to your hair, try waves or curls. This can be done with a curling iron or wand in just a few minutes.
Starting with washed, conditioned, and blow-dried hair, wrap a section of your hair around the curling wand for a few seconds, and release.
If you want to use a curling iron, clamp the iron down on a section of your hair, twist it upward, and hold it for a few seconds before releasing it. Repeat this process until you've curled all of your hair.
Note: If you want your curls or waves to last, hold each freshly curled section in your hand until it cools down. Only then do you let the curl go and move on to the next section.
Want to skip the heat?
You can get curls or waves overnight by braiding your damp hair before bed. You'll have beautiful, natural-looking waves or curls when you take your braids out in the morning.
Updos
😍 8 EASY DIY Elegant Hairstyles Compilation 😍 Hairstyle Transformations
Updos are ideal for formal get-togethers or events. There are tons of updo styles out there, so it's easy to find one that suits your personality and style. Most updos are created by twisting and pinning up your hair in sections. Watch this video for some ideas.
Dos and Don'ts of Caring for 1B Hair
If you are one of the millions of people with 1B hair, then you know that it can be a bit of a challenge to take care of. In addition to the haircare and styling tips mentioned in the previous sections, it's wise to follow the below dos and don'ts of caring for your hair type.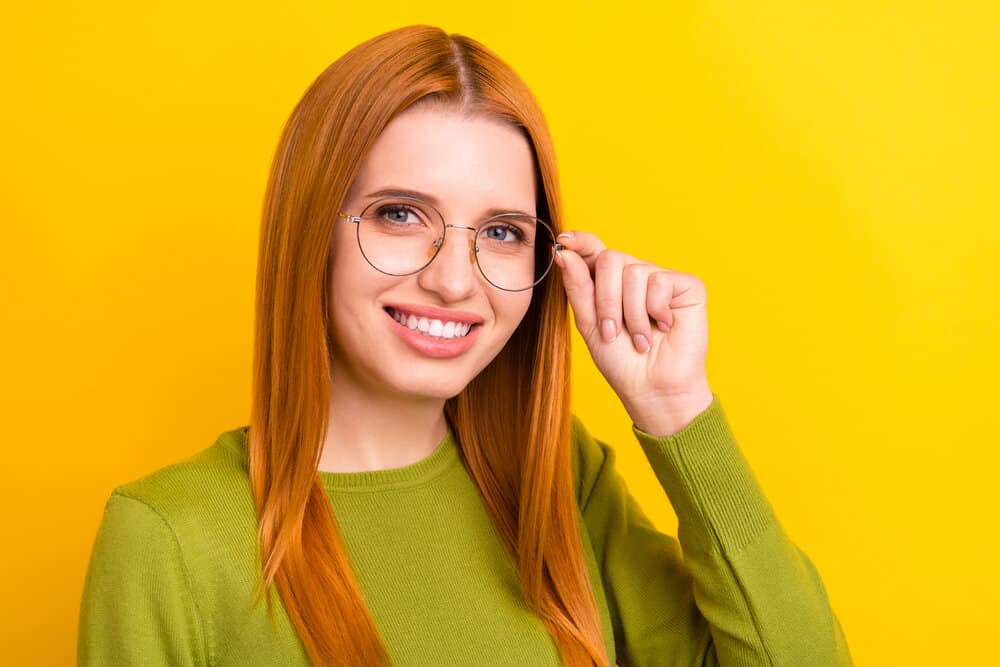 Dos
Do deep condition your hair at least once a month. This will help to keep it hydrated and healthy.
Do use a heat protectant before using any heat styling tools.
Do let your hair air dry whenever possible. Heat damage is healthy hair's worst enemy.
Don'ts
Don't use a brush on your hair when it's wet. This can cause breakage and split ends.
Don't wash your hair every day. Overwashing promotes excess scalp oil production.
Don't use products with drying alcohols in them. Fatty alcohols are okay.
Don't use hot tools on your hair more than twice a week, and try not to do more than one pass on a given section of hair.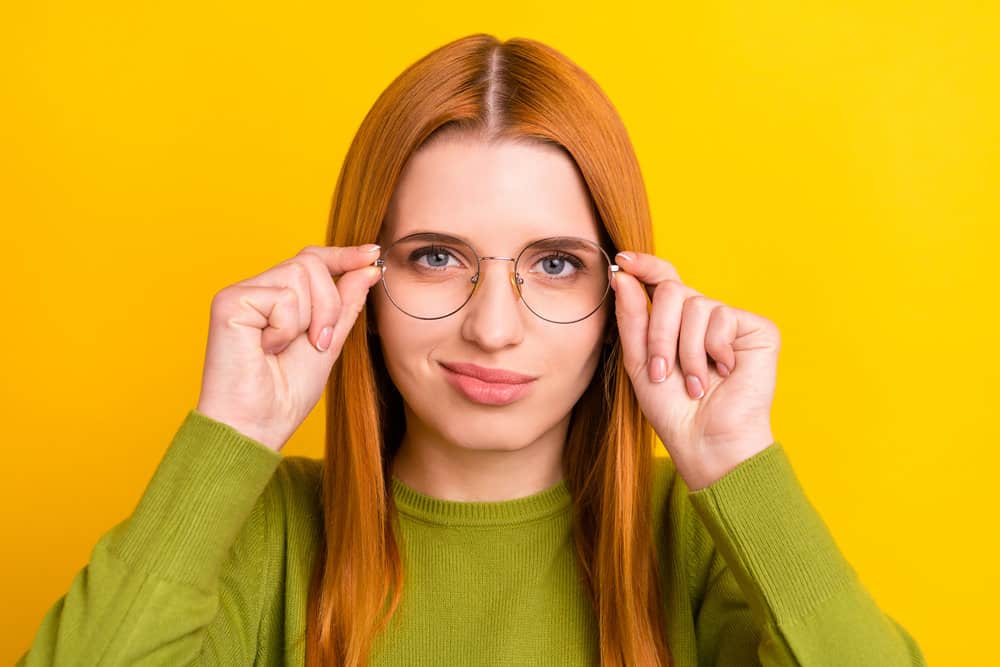 Best Products for 1B Hair
Though 1B hair tends to retain moisture and length better than other hair types, it can still benefit from the use of some essential products. Below are some of our favorites:
Davines VOLU Shampoo
This shampoo is perfect for adding volume to thin, lifeless hair. It's fortified with turnip root extract and gentle cleansers to leave your hair clean, light, and fluffy!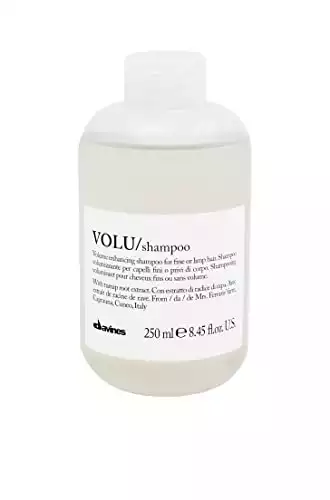 It's also free of parabens and sulfates. Just apply it to your wet hair, massage it in, and rinse thoroughly for bigger, better hair.
R+Co Dallas Biotin Thickening Conditioner
This conditioner gives life to dull 1B strands. It's formulated with biotin, glycerin, and other hair-loving ingredients to nourish and thicken your hair.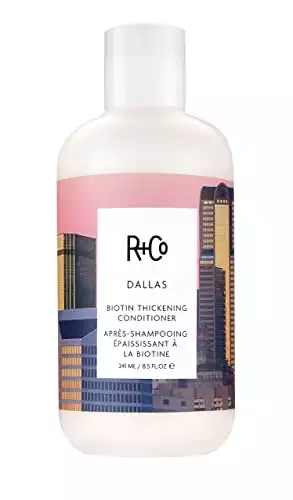 Just apply it to wet hair after shampooing, leave it on for a few minutes, and rinse thoroughly.
Living Proof Perfect Hair Day Dry Shampoo
This dry shampoo comes in handy whenever you don't have time to wash your hair. It absorbs oil and refreshes your hair in seconds.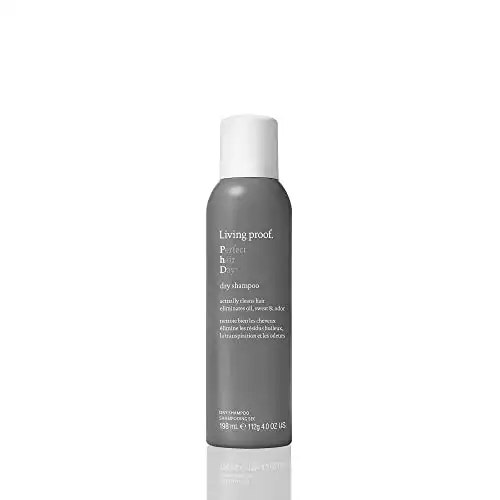 Just spray it on your roots, let it sit for a few minutes, and brush it out for clean, volumized hair.
Milk_Shake Leave-in Conditioner
This ultra-lightweight leave-in conditioner is a godsend for dry ends. It's chock full of milk proteins and fruit and honey extracts, which nurture and hydrate the hair.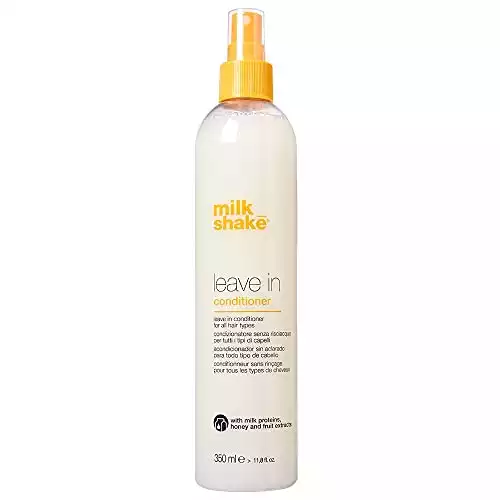 Apply it to wet or dry hair, comb through, and style as usual.
HSI Professional Argan Oil Heat Protector
This heat protector is a must for anyone who uses heated styling tools on their hair.

It's infused with argan oil and other nutrients to nourish and protect your hair from heat damage. Just spray it on your damp or dry hair before using any hot tools, and style as usual.
Lanza Healing Smooth Smoother Straightening Balm
For those days when you want your hair perfectly sleek from roots to tips, this straightening balm will do the job.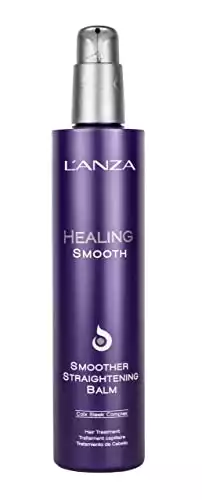 It's formulated with amino acids, shea butter, and cactus extract to make your hair sleek and smooth. Just apply it to your damp hair and comb it through. Then proceed with the rest of the styling process.
That's it – everything you need to know about 1B hair. In this article, we've outlined the basics of how to take care of 1B hair, as well as some popular styles and products that work well with this texture. With all this newfound knowledge, we hope you've found a new appreciation for your 1B tresses!