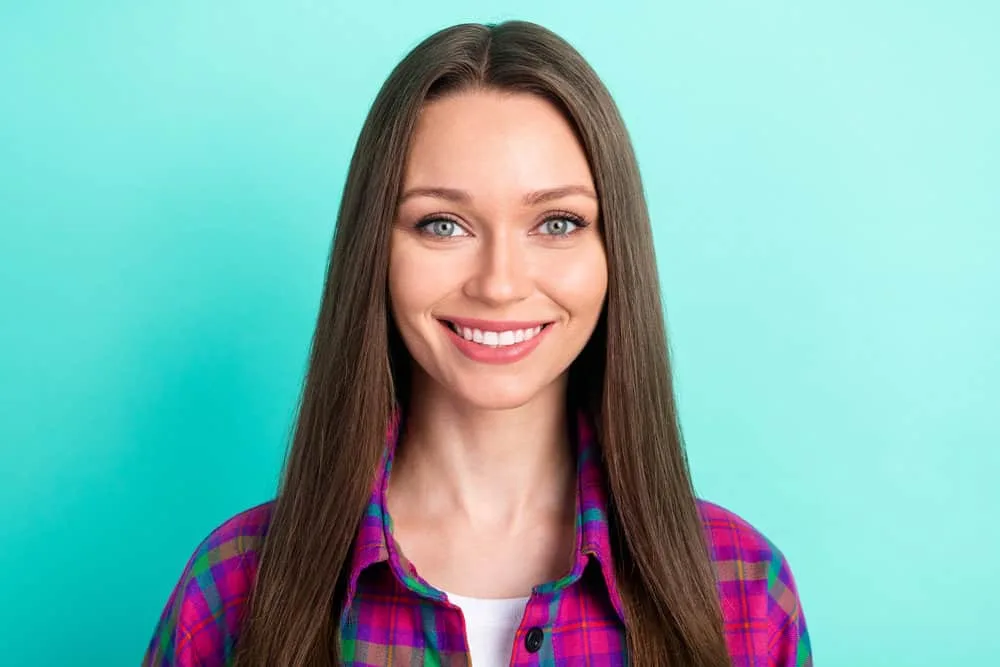 If you're anything like most natural-haired girls and guys, you've probably spent way too much time Googling things like "What is 1C hair?" and "How do I take care of 1C hair?"
Trying to figure out your hair type can be confusing, and taking care of it is extremely challenging. But there's no need to struggle. In this article, we'll tell you absolutely everything you need to know about 1C tresses so you can give them the utmost care.
What Is 1C Hair?
1C is a hair classification from the Andre Walker Hair Typing System. According to the Andre Walker Hair Typing System, 1C hair is the coarsest and most textured form of straight hair.
Within this system, hair is broken down into four main hair types. Type 1 hair is completely straight, or mostly straight. Type 2 hair is naturally wavy, type 3 is curly, and type 4 indicates kinks and coils.
As you may have noticed, the Andre Walker Hair Typing System also includes letters (A, B, and C). Those letters reflect the size of the curls or the amount of texture (for hair types without curls).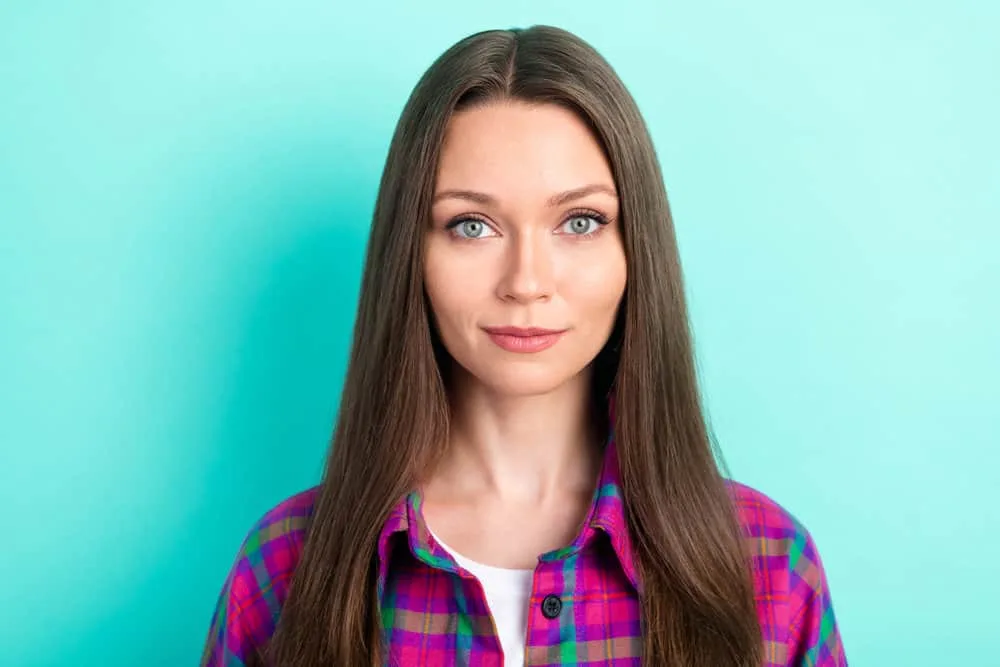 What Does 1C Hair Look Like?
As you now know, 1C is a type of straight hair. Although 1C hair is straight, you may notice the slightest hint of a wave at the ends of your strands, especially when you let your hair air dry.
Out of all the straight hair types, 1C hair is the thickest, coarsest, and most textured.
Although coarse hair is typically associated with curly and kinky hair, it refers to each strand's thickness. Coarse hair has a wider circumference than other hair types, with a rough texture that you can feel.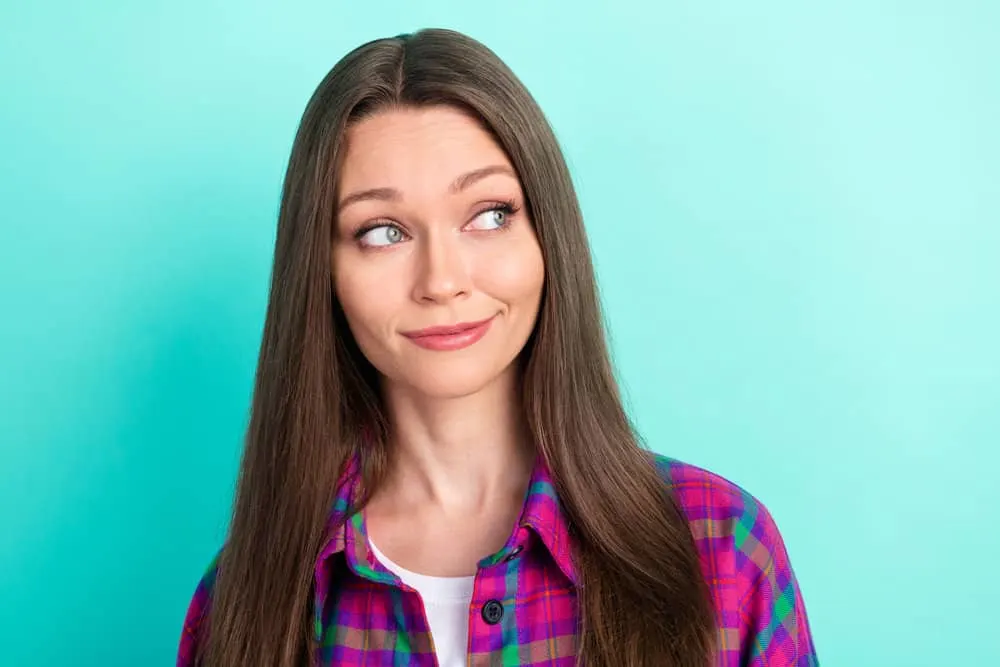 What Are the Benefits of Having 1C Hair?
If you want to know precisely what makes 1C hair so special, this is the section for you! We will break down some of the advantages of having type 1C hair below.
Length retention is not a problem– While other textures may struggle with length retention, 1C hair is incredibly easy to grow to extreme lengths. The thickness of your strands and availability of scalp oils means your hair is less likely to become dry or brittle.
Type 1C hair is damage resistant – Because your strands are straight, well oiled, and thick, 1C hair is significantly less prone to damage. So, you can use hot tools like flat irons, curling wands, and blowdryers with just a fraction of the risk. There's always some potential for heat damage, so make sure you're still taking protective measures before applying heat to your strands (a heat protectant).
2C hair is easy to style – If you prefer to wear your hair straight, your 2C hair will make styling super simple. All you'll need to do is apply a little frizz-tamer and blow dry your hair.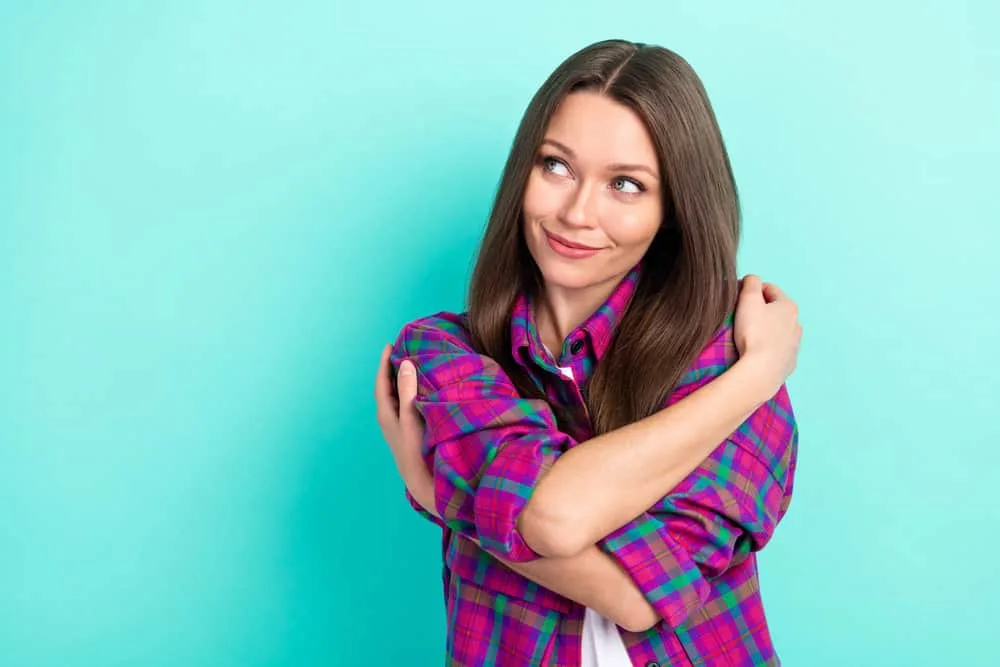 What Are the Challenges of Having 1C Hair?
Despite all of the positives, there are some downsides to having 1C hair. Here are some unique challenges that people with 1C hair may face.
1C hair is prone to greasiness – Type 1 hair is much more likely to get oily than type 2, 3, or 4 strands. 1C hair doesn't have many waves or curls, so your scalp oils are able to travel down to the ends of your hair without a problem. While this helps keep your hair strong and moisturized, it can make your locks look extra greasy shortly after washing them.
1C hair has various needs – One unique thing about 1C hair is that it changes depending on how far down the strand you go. While your roots and scalp are greasy, the ends of your hair are more likely to become dry and brittle. This can make finding a product that addresses your needs more difficult.
Your hair is more likely to develop frizz – Type 1C hair is the coarsest type of straight hair, and it's very likely to develop frizz in humid conditions. Because of its texture, coarse hair is inherently dryness prone. As a result, it reacts with the moisture in the air and develops frizz.
Your hair can be hard to manage – Because type 1C hair is thick and coarse, it can be much more challenging to style and care for than 1A (the rarest hair type) or 1B hair. Although your hair lies flat towards your scalp, it can transform into poofy tangles as you move toward the mid-lengths and ends of your hair.
Type 1C hair gets tangled easily – Despite knots and tangles being strongly associated with curly hair, straight hair also becomes knotted and intertwined. This is the most noticeable towards the ends of your hair.
How to Care For 1C Hair
Now that you're familiar with 1C hair and its strengths and weaknesses, it's time to consider what you need to do to keep it healthy. Here are some of our top tips for taking care of 1C hair.
Embrace Dry Shampoo
Even though your hair is prone to getting greasy, you want to be careful not to overwash it. Overwashing can make your hair follicles produce even more oil, compounding the issue.
Instead of washing your hair daily, try to leave one or two days in between wash days.
In the meantime, sprinkle a little dry shampoo onto your scalp and roots anytime it starts to look greasy. That will suck up the excess oil and refresh your hair and scalp.
Get Trims Regularly
Although the oils produced by your scalp can moisturize the majority of your hair, they can get stuck as they make their way to your more textured ends. As a result, you will likely notice more dryness and breakage toward the ends of your hair.
Split and damaged ends can travel upwards, so make sure you're eliminating the damaged portions with regular trims. Ideally, you should aim to get your hair trimmed once every ten to twelve weeks.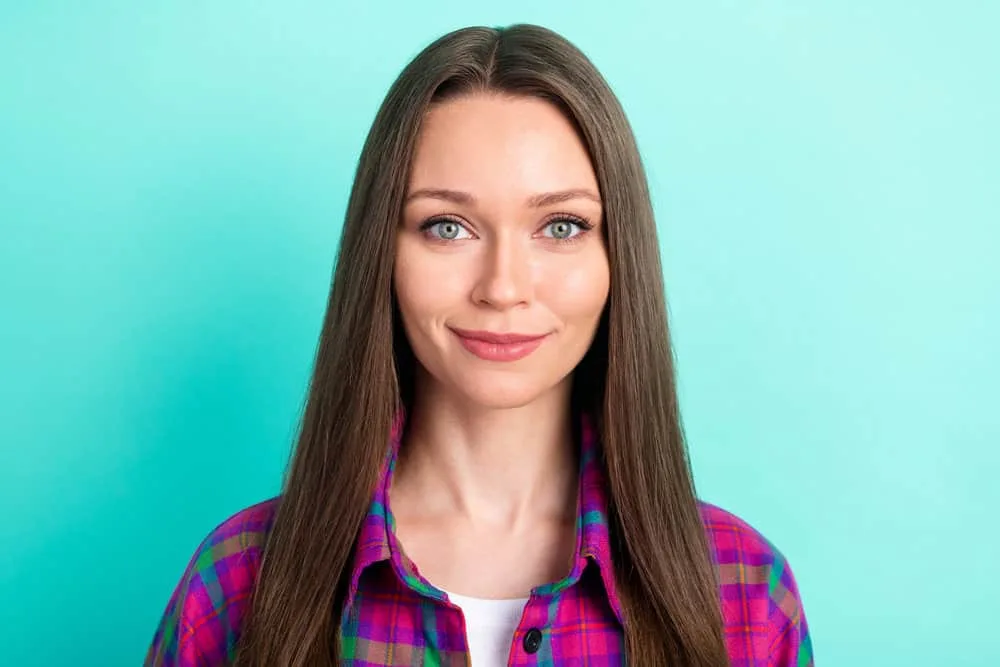 Dry Your Hair Before You Go to Sleep
Type 1C hair is thick and coarse, which means it holds onto water. When you go to sleep at night, the dark, damp, and warm conditions can lead to a sudden increase in fungal or bacterial growth.
This is exacerbated by the fact that 1C hair is more prone to oiliness than other straight hair types. Dandruff is caused by an overgrowth of yeast, which feeds on oil and dead skin cells.
Going to bed with damp hair will significantly increase your chances of developing a fungal scalp condition. Make sure you give your hair enough time to dry before going to sleep.
Otherwise, you may start to notice the following symptoms.
Itching
Dryness
Redness
Flaking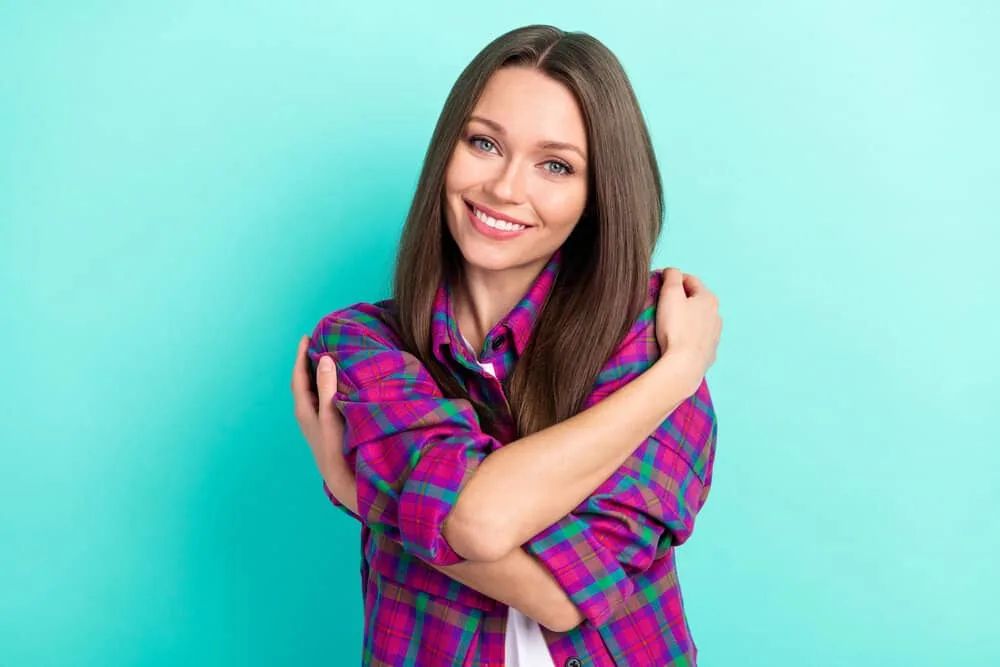 Wash Your Hair the Right Way
Did you know there's a right and wrong way to wash your hair? Incorrectly washing your hair can do more harm than good, so ensure you're going about it the right way.
While lathering your shampoo, focus your efforts on your scalp rather than the ends of your hair. The shampoo will travel down and cleanse the ends as you rinse your hair.
You should also avoid using hot water and get a showerhead filter if your home has hard water.
Avoid Ingredients That Dry Your Hair Out
Despite being thicker than average, coarse strands need to be treated gently if you want them to flourish. Product additives like alcohol, sulfates, parabens, and phthalates can suck the life from your strands and leave them feeling dry and brittle.
Keep your hair in perfect condition by avoiding harsh ingredients that dehydrate your strands, and instead, opt for naturally nourishing formulas.
Keep in mind that not all alcohols are detrimental.
Unlike regular alcohols, fatty alcohols are a plant-based emollient. They temporarily soften your hair and help give the conditioner some extra slip, making them instrumental in detangling your hair.
Here's a list of the types of alcohol that are perfectly safe for your hair.
Cetyl alcohol
Lauryl alcohol
Stearyl alcohol
Cetearyl alcohol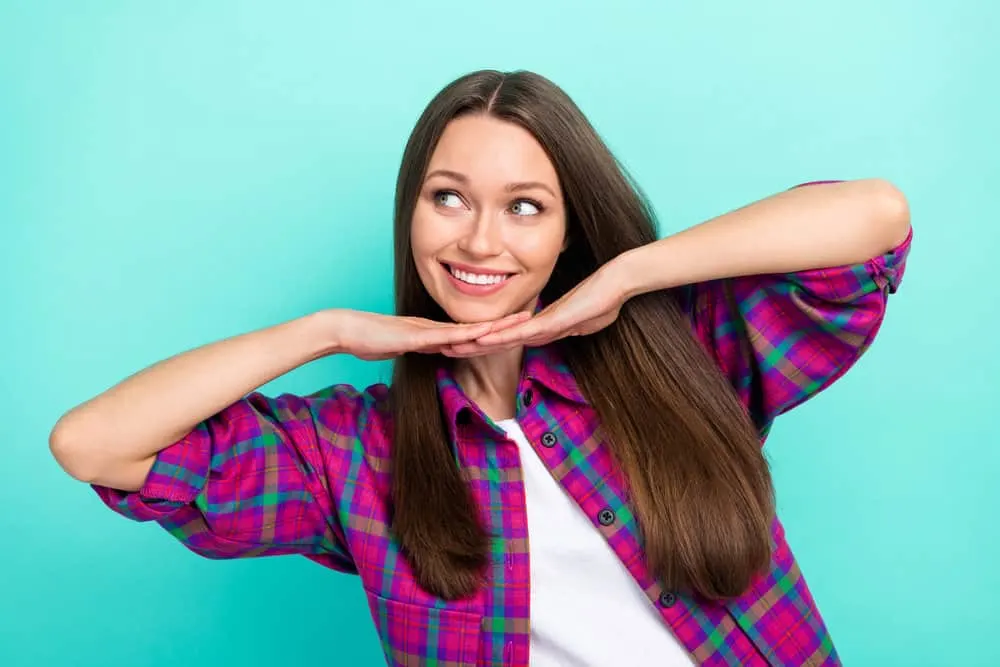 Opt for a Microfiber Towel
Because type 1C hair is so thick, you may find that drying it takes forever. Luckily, microfiber towels can dry your strands in just a fraction of the time that regular towels do.
Microfiber towels can also cut down on frizz and help keep your strands sleek and glossy. And the benefits don't end there. Microfiber towels are gentle on your strands and help cut down on breakage.
How to Style 1C Hair
1C hair is one of the most versatile hair types due to its coarse, straight texture. It has plenty of body and volume and has no issue holding onto a curl.
You can get away with pretty much any style you want, but here are a few styling suggestions for your 1C locks.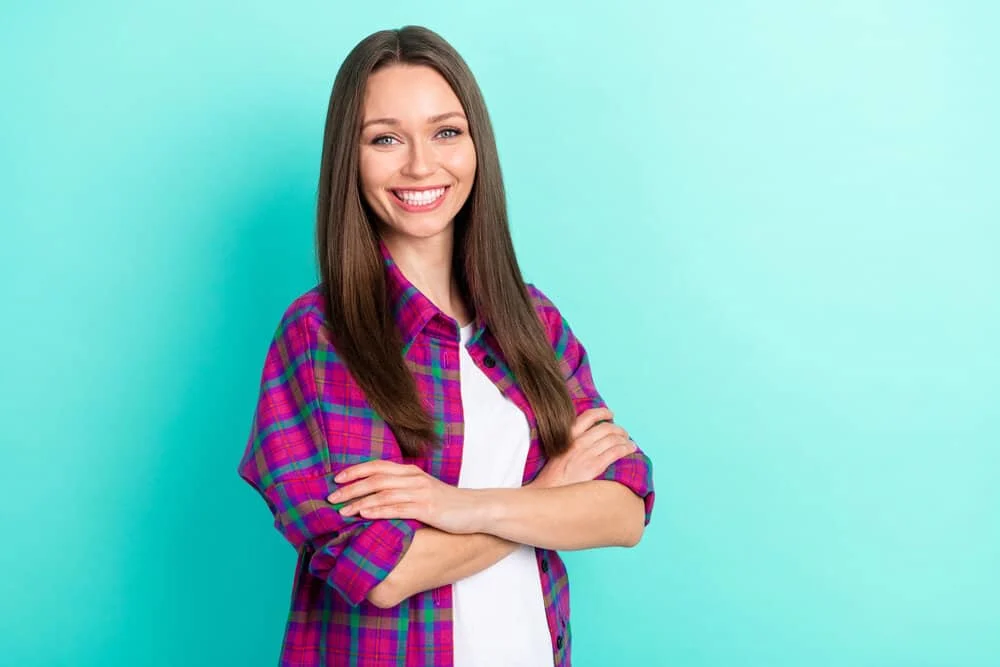 Embrace Your Natural Texture
While you don't have a clearly defined wave or curl, a little sea salt spray can help coax out your natural waves and give you an effortless, beachy look. The wetter your hair is, the more pronounced your soft waves are, so start your style by washing and conditioning your hair.
Gently towel dry your hair and liberally spray on a high-quality sea salt spray.
Comb it through your locks to make sure it is evenly distributed. Gently shake your head from side to side to encourage your hair to clump into subtle waves.
THE RESULTS: What happens when I don't scrunch my 1C / 2A wavy hair...
Try a Shag Haircut
Shags are one of the best haircuts for thick, coarse locks because they remove bulk from your thick hair and help make the most of your natural texture. Shags also give your hair plenty of movement and make styling your hair a breeze.
There are many types of shags, ranging from classic and conservative to punk and edgy. Before you make a decision, consult with your stylist to find the style that works best with your features.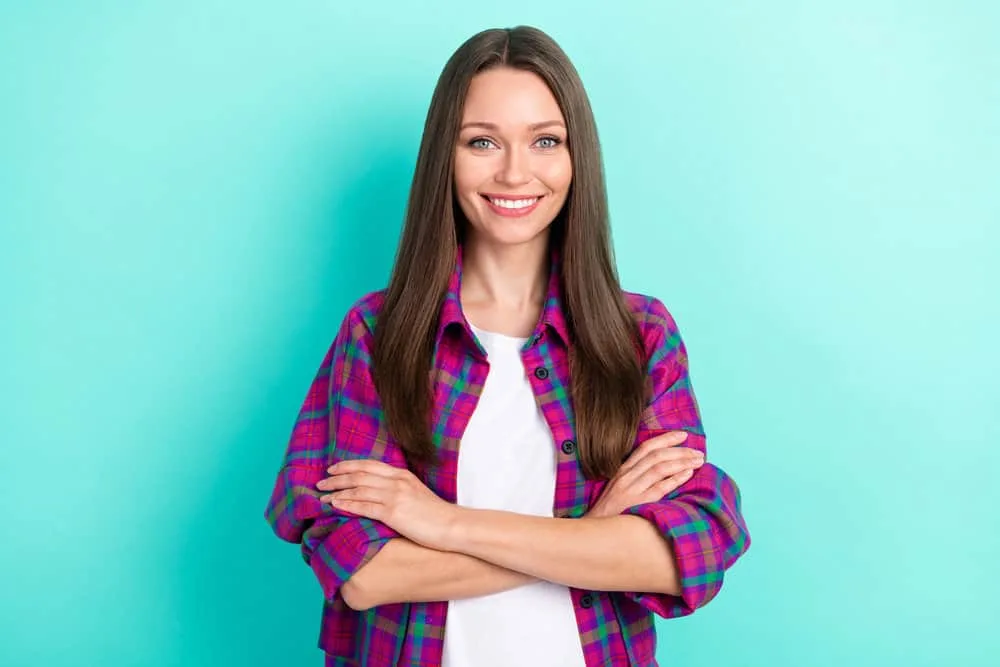 Blowouts
Blowouts are an effective way to add shine, smoothness, and volume to your 1C hair. They're also incredibly versatile and can prepare your strands for a number of different styles.
To start your blowout, wash and condition your hair like normal. Then, apply your favorite leave-in conditioner and heat protectant.
Let your hair air dry until it's about 50% dry, and divide it into equal sections. If you have one, attach a concentrator nozzle to your blow dryer.
Concentrator nozzles help direct the airflow, so your locks come out perfectly smooth. Starting with one of the sections, grab a heat-safe hairbrush and get rid of knots and tangles.
Break the section of hair up into small pieces, and brush through one of them.
Nestle the brush into your roots and pull it slightly to create tension. Turn your blowdryer on medium heat and direct it at the brush while you pull it down your hair.
Make sure you take your time and keep the blowdryer pointed downwards.
As the heat flows down your strands, it'll seal your cuticles and makes your hair extra smooth and shiny. Once you reach your ends, release the hair and work through the rest of the sections.
When you're done, wait for a few minutes to give your hair a chance to cool and set. Finish your style with a few spritzes of holding spray, and your blowout is complete.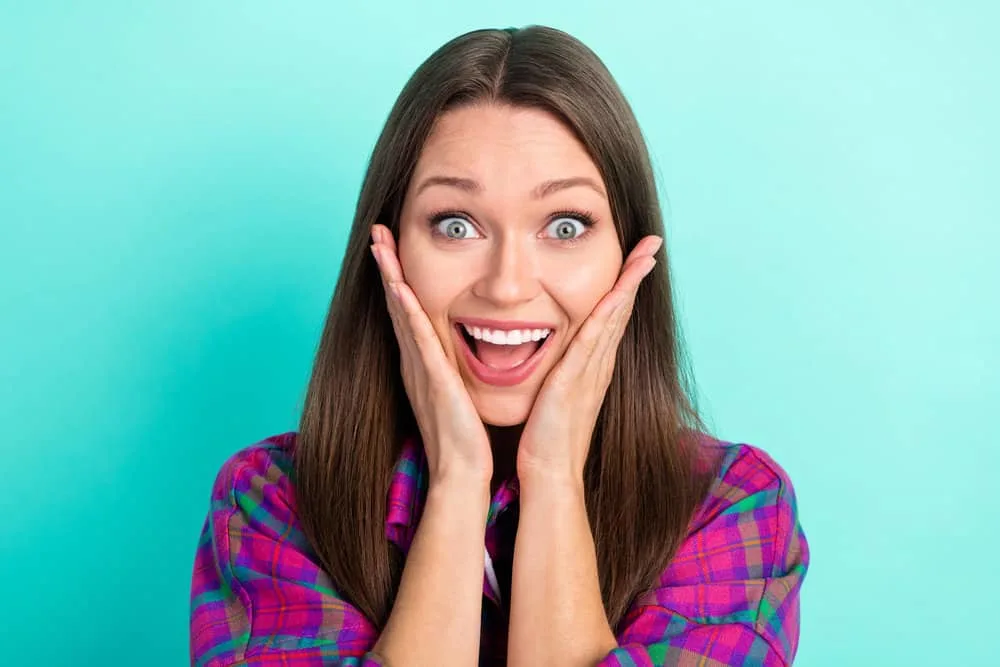 Dos and Don'ts of Caring for 1C Hair
In this section, we'll go over a list of what you should and should not do when caring for your 1C hair. Keep these tips in mind to ensure your 1C locks look and feel amazing.
Do
Do use dry shampoo to refresh your hair and scalp in between wash days.
Do get a layered haircut to add movement to your heavy mane.
Do embrace lightweight oils.
Do give your strands plenty of moisture.
Do protect your hair at night by switching to a silk or satin pillowcase.
Do use a clarifying shampoo each month to get rid of the product buildup frizz-fighting products can leave behind.
Don'ts
Don't load your hair down with heavy products.
Don't use volumizing products, as they may increase frizz.
Don't be afraid to wash your hair less often.
Don't touch, brush, or comb your hair while letting it air dry.
Don't overwash or under wash your hair.
Don't eat large amounts of sugar, junk, or processed food if you're struggling with oily hair.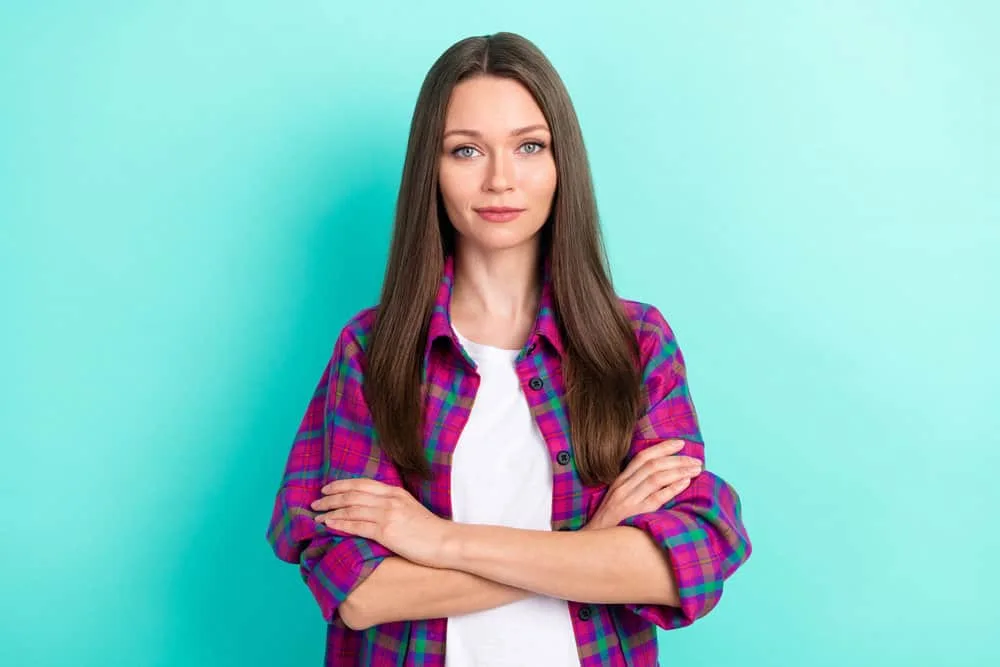 Best Products for 1C Hair
Using the right products will make a huge difference when it comes to taking care of and styling your 1C locks. If you have no idea which products you should use, we've got you covered!
We'll show you some of our picks for the best products to use on 1C hair.
SheaMoisture Deep Moisturizing Shampoo
This gentle shampoo is perfect for coarse, 1C strands. It has enough cleaning power to cut through stubborn buildup without stripping your strands of crucial moisture.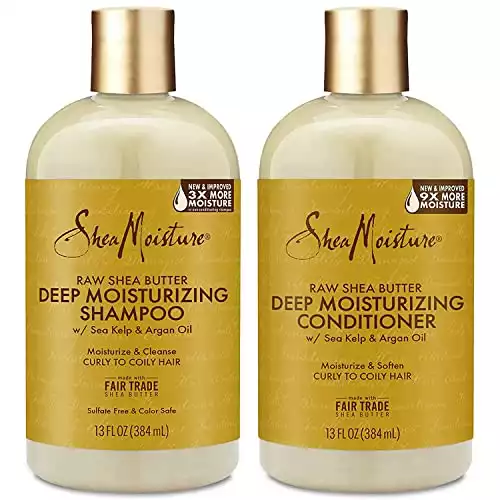 The luxurious formula is enriched with sea kelp, argan oil, and shea butter to help restore elasticity and smoothness to your strands.
Living Proof No-Frizz Shampoo
Look no further if you're looking for a gentle but effective shampoo. It contains a carefully selected blend of ingredients that work together to smooth your strands and block out frizz and humidity.

It can even help repel dirt and oil. This shampoo is sulfate, paraben, phthalate, and silicone free. That means it's full of everything your strands need and none of the things they don't.
OGX Ever Straightening + Brazilian Keratin Therapy Conditioner
This strength-enhancing shampoo gives you a head start on smoothing and straightening your 1C locks.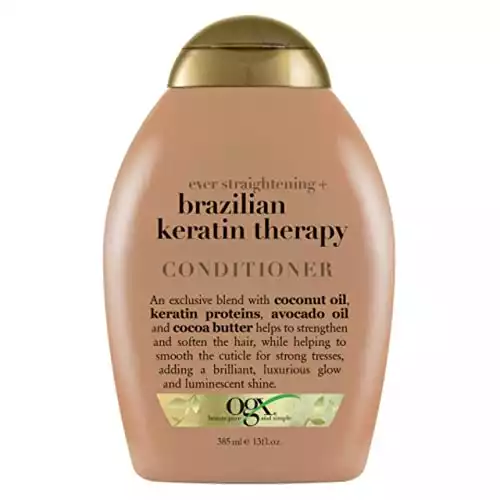 The nourishing formula is packed with ingredients that rebuild and soften your hair, including avocado oil, keratin, coconut oil, and cocoa butter. Additionally, the sulfate-free formula smooths your strands, so they will have a brilliant shine that lasts for days.
Biolage All-In-One Coconut Infusion Multi-Benefit Treatment Spray
Why pick just one benefit? This multipurpose treatment spray has an impressive list of perks. It simultaneously rebuilds, protects, detangles, and smooths your hair, all while fighting frizz and leaving your locks touchably soft.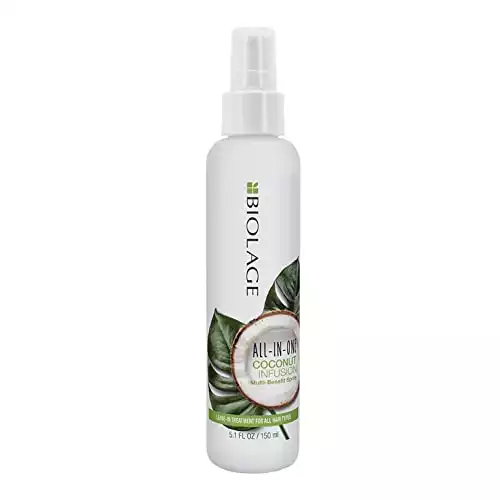 And that's not all this powerhouse product does. Depending on your hair's moisture needs, you can either use it as a leave-in or rinse it out in place of your regular conditioner.
Olaplex No. 3 Hair Perfector
Although 1C hair is one of the more resilient hair types, you still have to watch out for damage. This is especially important if you regularly use heat or chemicals on your hair.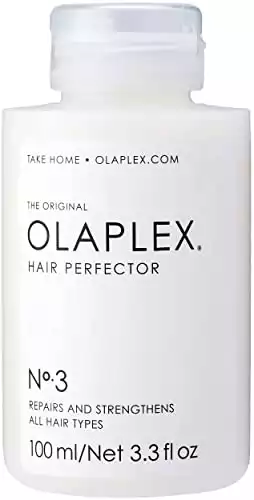 This bond repairing treatment helps fill in holes along the hair shaft, leaving your hair stronger, smoother, and shinier than ever before.
Like all of the other hair types, 1C hair comes with strengths and weaknesses. However, your hair's natural resistance to damage, gorgeous texture and effortless volume more than makes up for any challenges.
Just follow the hair tips that we've recommended throughout this article, and your 1C locks will continue to thrive! We hope this article has provided you with all the information you were searching for.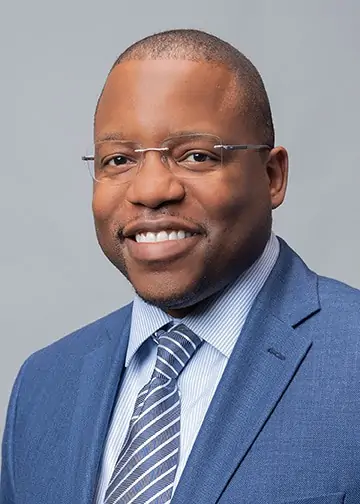 Kenneth Byrd holds a BS in Accounting and Management Information Systems and an MBA from the University of Alabama at Birmingham. With over 15 years of experience, Kenneth has been dedicated to hair care since 2008, when he co-founded Curl Centric® and Natural Hair Box alongside his wife. As a team, they promote healthy hair care practices through their comprehensive platform, Curl Centric. Curl Centric is a website operated by a husband and wife team that encourages healthy hair care. At Curl Centric, we aim to help our readers take control of their hair care journey and make good decisions about products, hairstyles, and maintenance techniques. We also have strict editorial integrity; here's an explanation of our editorial guidelines and how we make money.