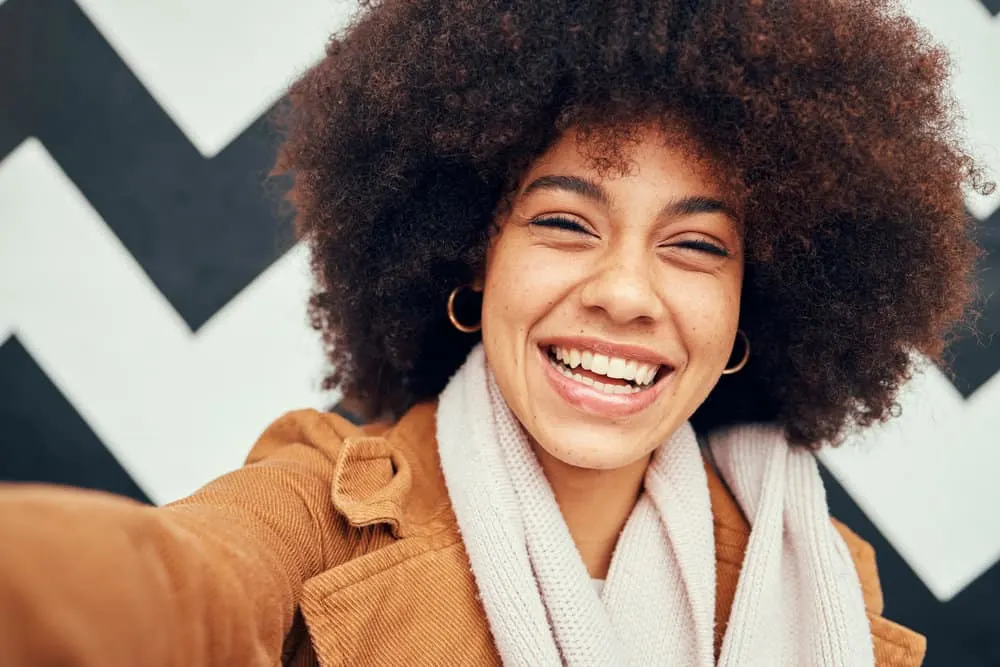 Flaxseed gel has been big in the natural hair community for years, and there's a good reason why. It makes moisturizing and styling type 3 and 4 hair a cinch!
If you're looking for an all-encompassing guide with everything you need to know about flaxseed gel, you're in the right place.
In this article, we'll give you the full rundown on this hair savior, including where it originates from, what curly girls can use it for, how to make your own flaxseed gel for curly hair, and much more. Let's get right into it!
What Is Flaxseed Gel?
Flaxseed gel is the oil extracted from flaxseeds. When DIYing flaxseed gel, you boil the flax seeds and keep the seed oils released by the heating process and the water used for boiling. The gel isn't thin or runny – it's thick and gelatinous.
It's also very stretchy and sticky. The seeds come from the flax plant, which is believed to originate in Egypt. Initially, the seeds themselves were used to make clothing, but now the gel from the seeds is used in a myriad of ways.
What's the Purpose of Flaxseed Gel for Hair?
You know a bit about flaxseed gel and where it originated. Now, it's time to get into why it's so widely used by curly-haired folk in the natural hair community.
Flaxseed gel is used by curly girls and guys as either a moisturizer or a styler.
It can be used right after shampooing and conditioning your hair on wash day to replenish the hair's moisture levels. People also use it in-between wash days to keep dryness at bay.
When using flaxseed gel as a styler, your styling options are virtually unlimited, but here are a few ways people generally use it:
Style baby hairs.
Create sleek ponytails.
Smooth the roots for braided styles.
Retwist dreadlock roots.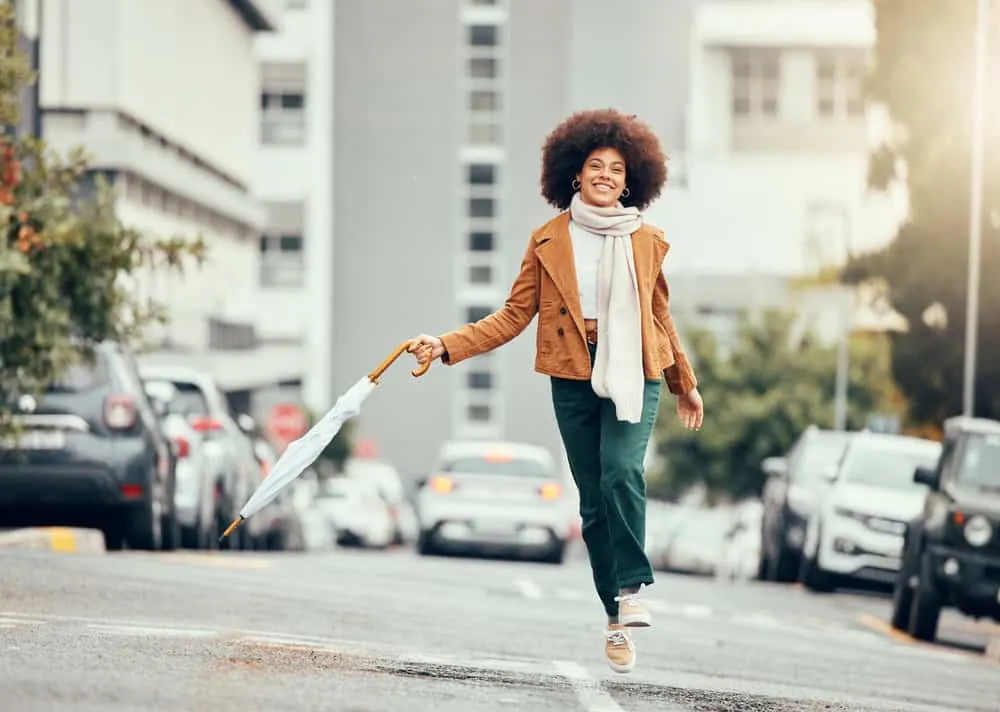 The Benefits of Flaxseed Gel for Curly Hair
Flaxseed gel is much more than a common moisturizer or styler. It's a nutrient-packed hair miracle that comes with some amazing benefits for both hair care and styling. And that's what we'll get into in this section.
Curl Definition
Curl definition is, perhaps, the most well-known benefit of flaxseed gel. The gelatinous, sticky quality of the gel lends itself well to curl definition.
But it's not like most natural curl definers – it is especially good at getting the hairs to clump together. That means juicy, defined curls and less frizz for you!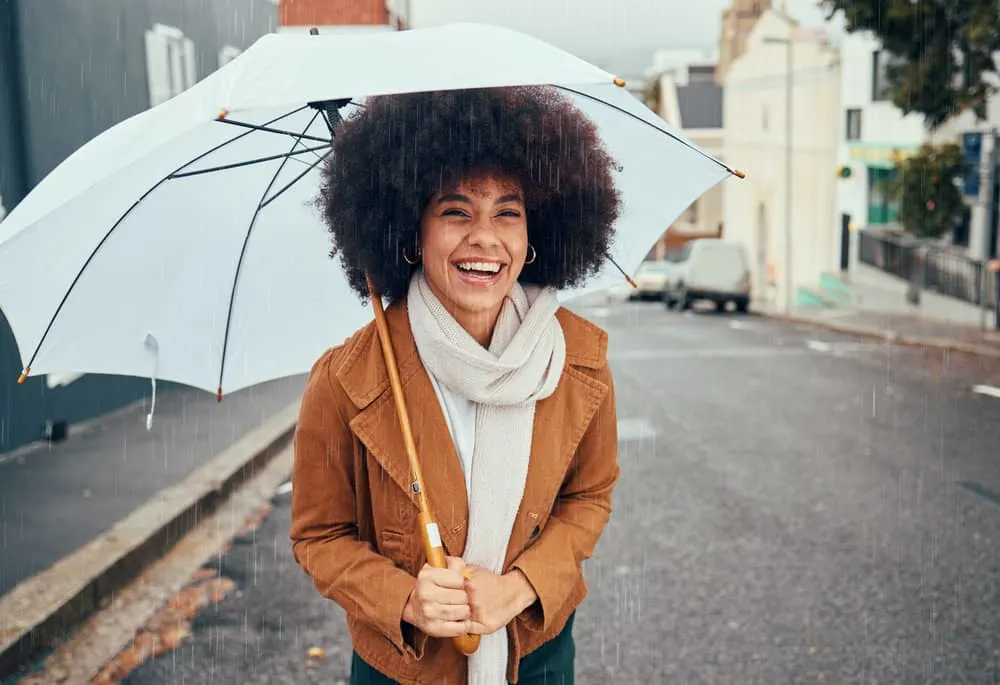 Increased Moisture Levels
If you know anything about curly hair, then you know that it's known to be extra dry. Why? The twists and curls that make up curly strands make it near impossible for the scalp's oils to make it from roots to ends.
As a result, those with type 3 and type 4 hair, especially, have trouble keeping their hair moisturized. Flaxseed gel is a fantastic hair and scalp hydrator.
According to flaxseed gel proponents, we have vitamin E to thank for this. Because of flaxseed gel's ability to impart moisture to the hair, you get the following secondary benefits.
Fewer split ends. Split ends are often the result of chronic hair dryness. When you add flaxseed gel to your hair regimen, your hair will stay hydrated for longer, slowing the development of split ends. It won't get rid of existing split ends, though, so don't expect that.
Less Shrinkage – Curly hair shrinks; it's a fact. And if you have type 4 hair, you deal with a boatload of shrinkage. Though shrinkage isn't inherently a problem, it can quickly turn into one when you decide you want to showcase your actual length. Type 4C hair can shrink to as much as 10% of its length. The good news is that flaxseed gel can help with that. It can elongate your curls so you can enjoy more of your natural length. Stretched-out hair also tangles less, so you won't have as many tangles and single-strand knots to contend with.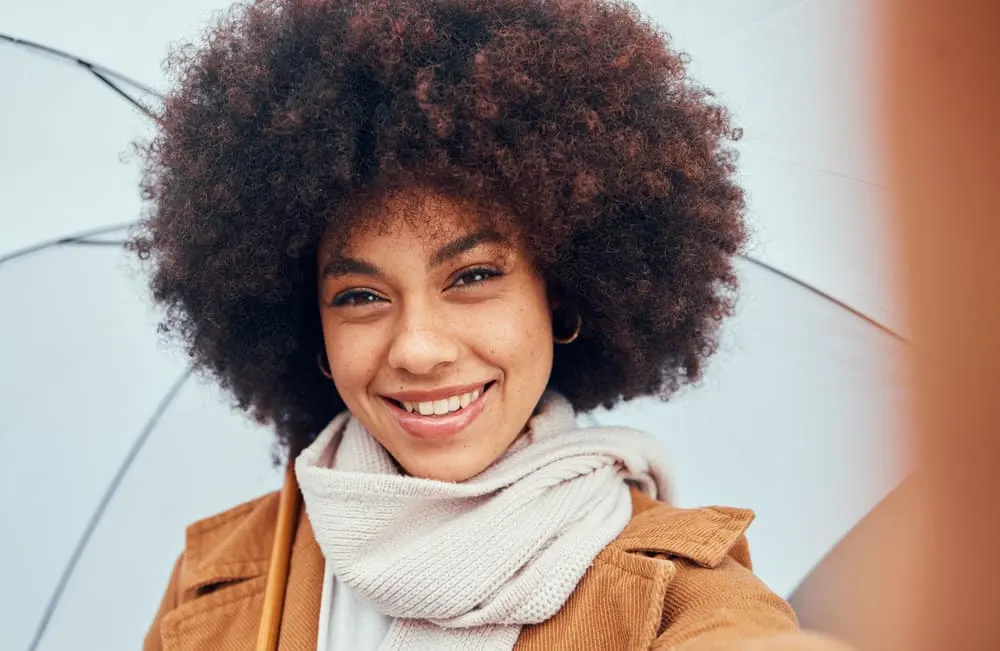 How to Make Homemade Flaxseed Gel at Home
Have you decided that you want to give flaxseed gel a try? You can get your flaxseed gel pre-made at a specialty beauty supply store, health food store, or online. Alternatively, you can make it yourself from scratch.
Because flaxseeds are so inexpensive, many people decide that DIYing their gel is the best decision for them. If you want to go that route, follow the below instructions:
DIY | Make PERFECT Flaxseed Hair Gel EVERY TIME! Fool-Proof Method
Get your hands on some flaxseeds. When you go shopping either in person or online, you'll see that they are available in both whole and ground versions. To make flaxseed gel, you need whole flax seeds.
Gather all of the other supplies you'll need for the process – a pot, some water, a heat source, a spoon, and cheesecloth.
Pour one cup of water into a pot and boil it over medium heat.
Add 1/8 cup of flaxseeds into the boiling water and mix with a wooden spoon.
Turn the heat down a bit – medium-low is about right – and allow the flaxseeds to simmer.
Turn the heat off when you notice that the mixture has taken on a gel-like consistency.
Pour the flaxseeds through the cheesecloth and into a jar.
Add some essential oils to the jar as well if you'd like. Just a few drops will make a big impact.
Allow the flaxseed gel to cool down.
Cover the gel until you're ready to use it.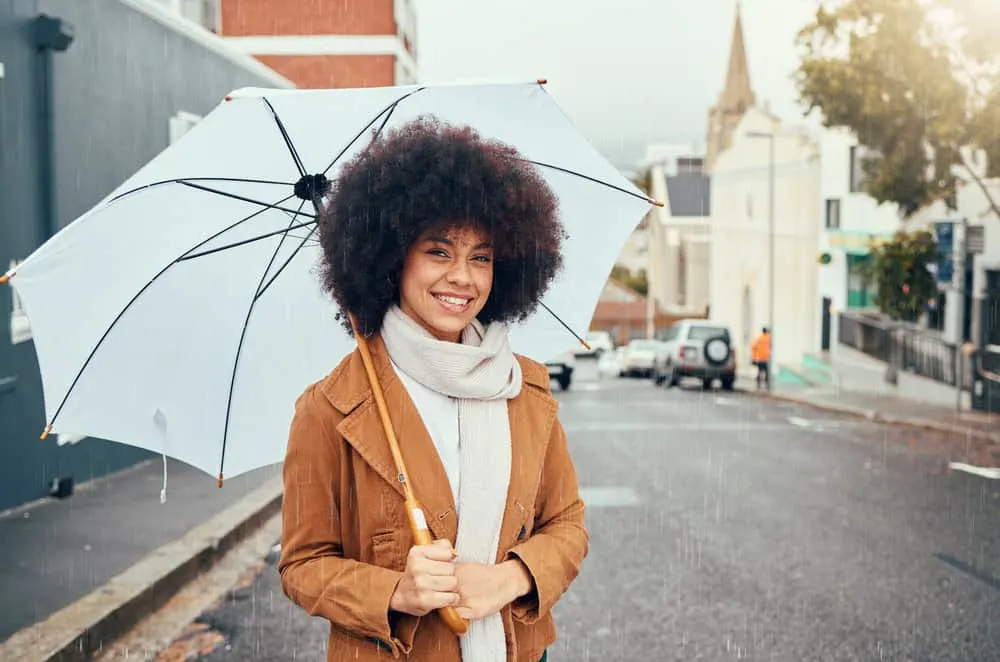 How to Store DIY Flaxseed Gel
How you store your flaxseed gel has a big impact on how well it will work and how long it will last. If you store your flaxseed gel in the refrigerator, it will last about 1 to 2 weeks. If you leave the gel out at room temperature, it won't last as long – just a few days.
Flaxseed gels that you buy at the store or online are made with preservatives that lengthen their shelf-life – these can be left out at room temperature for months and months before either spoiling, losing their consistency, or becoming ineffective.
Is Flaxseed Gel Good for Curly Hair?
Flaxseed gel boasts many benefits for curly hair, because it fights dryness, it is great for curls. Curls get the short end of the stick when it comes to natural moisture, so flaxseed gel is a major boon for curlies everywhere.
From an aesthetic standpoint, flaxseed gel is a winner. Its clumping ability and amazing slip make styling easier and reduce tangling and frizz. It's hard to find products or ingredients that have that effect on all curl types.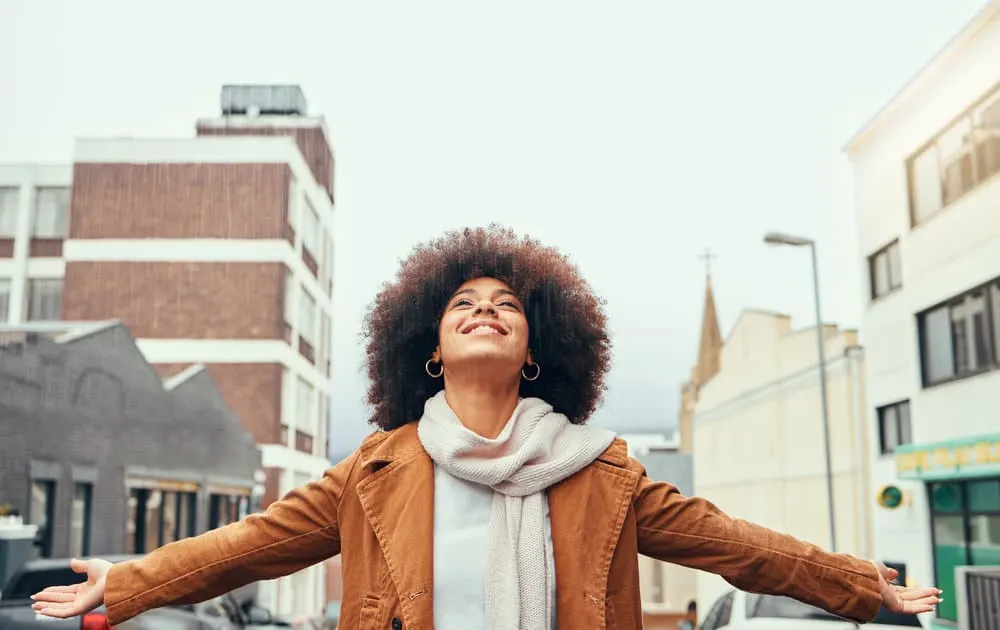 Should You Apply Flaxseed Gel on Wet or Dry Hair?
How well flaxseed gel works for you will largely depend on whether you use it correctly. It's widely believed that you should apply flaxseed gel on wet hair in most cases, but be mindful that it should not be dripping wet.
If you apply flaxseed gel to dripping wet hair, the gel may simply slide off of the hair and fall on the floor. Wet hair is the perfect canvas for flaxseed gel because it makes your hair easier to manipulate and helps the gel spread a little faster.
Though the gel already has water in it and can be spread relatively well, spreading it across wet hair is much easier than spreading it over dry hair.
Another reason why flaxseed gel works well on wet hair is that flaxseed gel has sealing properties. And if your hair is already hydrated with water, the flaxseed gel can help to seal in some of that hydration.
So, before using flaxseed gel, we encourage you to wet your hair down, whether it be in the shower or with a spray bottle, before applying flaxseed gel to your hair.
Note: There are a few instances when it makes sense to use flaxseed gel on damp or dry hair. Keep reading for more information on that.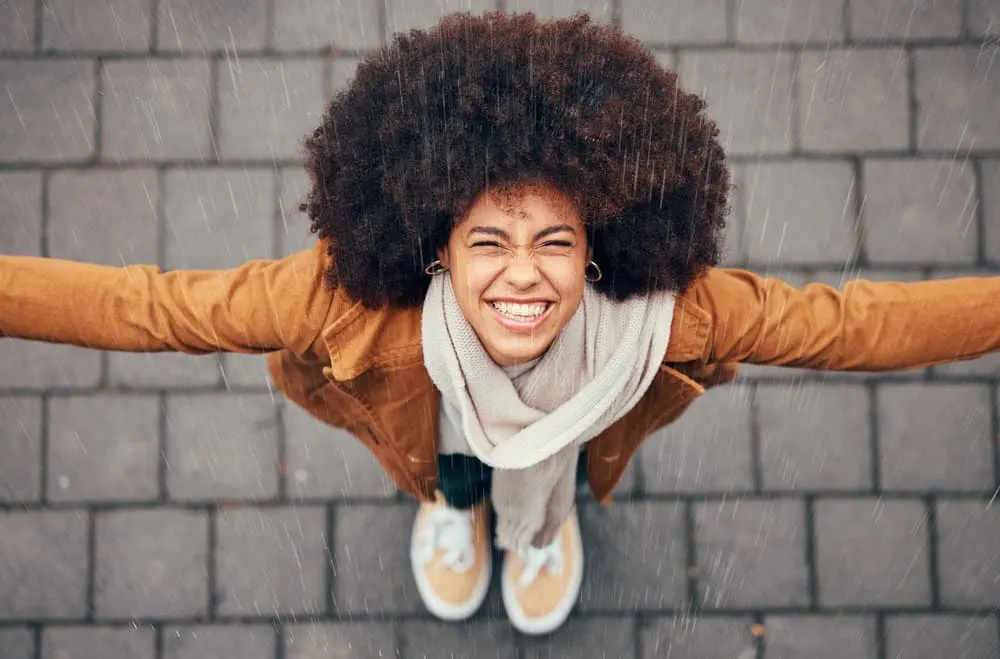 Does Flaxseed Gel Have a Strong Hold?
Onto the topic of "hold." A gel that's thought to have a strong-hold is one that'll keep your hair essentially frozen in place until you wash the product out. When it comes to "hold", flaxseed gel gets mixed reviews. Some believe that flaxseed gel does have a strong-hold, while others state it doesn't.
Whether flaxseed gel provides a strong-hold for you will ultimately depend on how you use it. If you apply the gel to wet hair, you won't get as much holding power as you would if you had applied it to damp or dry hair. So, if you want to use your flaxseed gel for hold, it's best to apply it on dry or damp hair.
Still, so that you won't miss out on a lot of the benefits that come along with using flaxseed gel on wet hair, we advise you to use it on wet hair.
If you want a gel with a ton of hold, we recommend going with a different gel entirely. Eco Style gel is one of the best gels for hold and it works well on both wet and dry hair. You can also look into holding sprays (alcohol-free) to freeze your hair in place for certain styles.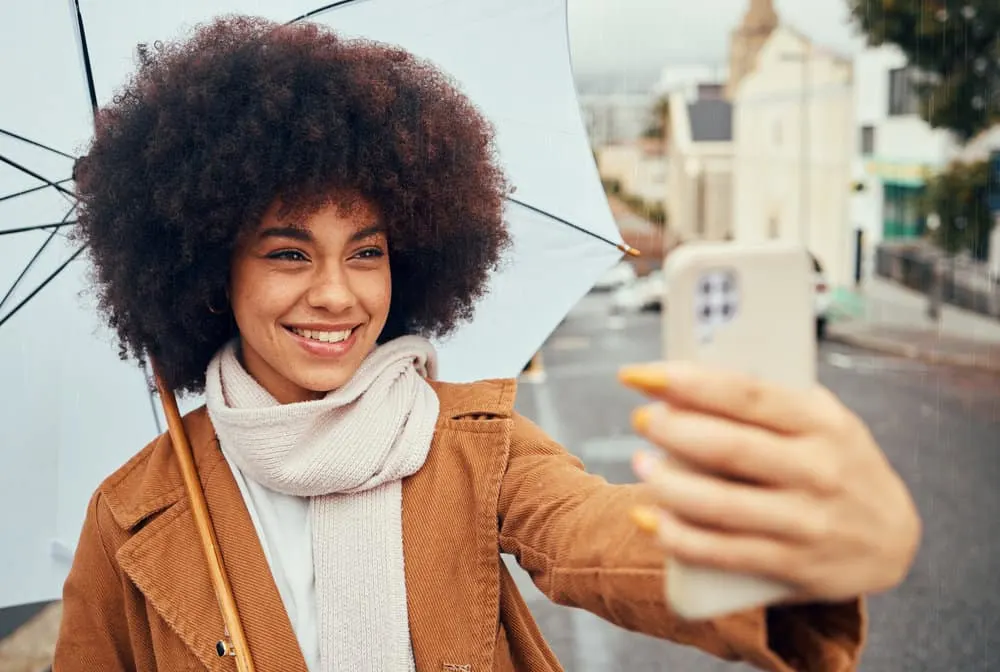 Is Flaxseed Gel a Heat Protectant?
Flaxseed gel has components that can protect against heat, but it is not a replacement for a dedicated heat protectant. You may have heard through the grapevine that flaxseed gel can be used as a heat protectant, but that's not exactly the case.
If you're someone who wants to prioritize hair health, you should consider commercial heat protectants, like CHI's Iron Guard Thermal Protection Spray or HSI Professional's Argan Oil Heat Protector.
Either of these can give you reliable protection from heat damage. They have been specifically formulated and tested for this particular purpose.
How to Use Flaxseed Gel to Style Hair
Styling your hair with flaxseed gel is super easy and fast if you know the steps you need to take. In this section, we'll give you straightforward instructions for how to style your hair.
Retwist Locs with Flaxseed Gel
Flaxseed gel is a great styling tool for those who want a clean, long-lasting loc retwist. It'll leave your roots sleek, smooth, and hydrated. Here's how to retwist your locs with flaxseed gel:
HOW TO: DIY Flaxseed Gel + Loc retwist w/ me!
Wash your locs with your favorite shampoo and conditioner.
Separate out one of your locs.
Comb out the roots.
Add some flaxseed gel to the roots.
Begin palm rolling the loc by moving your palms in opposite directions. You can also twist the loc between your thumb and pointer finger.
Stop palm rolling when your loc is flush with your scalp. It shouldn't be too tight.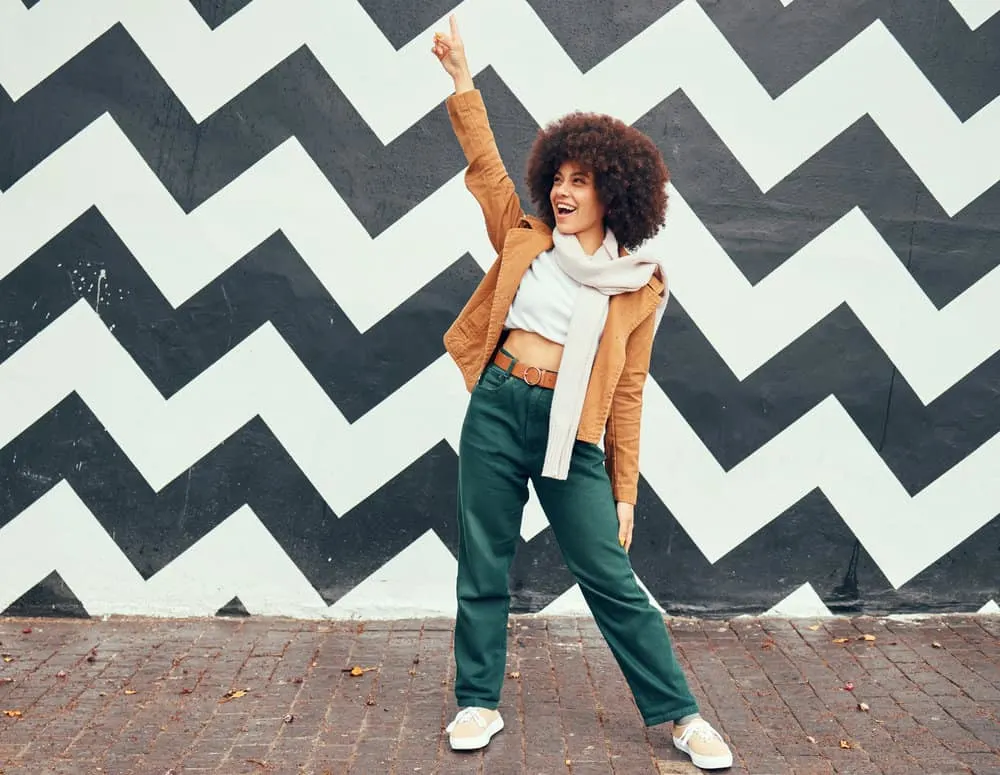 Define Your Curls with Flaxseed Gel
Curl definition can be hard to come by, whether you have loose, barely-there curls or super tight, angular curls with no discernable curl pattern. But one thing's for sure; you can coax out whatever curl pattern you have with flaxseed gel.
How I Get A DEFINED Wash & Go Using DIY FLAXSEED GEL! 😍 | KNOTSNCURLS
Here's the best way to define your curls with it:
Wash, condition, and detangle your hair.
Separate your hair into at least 4 sections. Use clips to keep each section separate.
Release one section and then break the section down even further.
Take some flaxseed gel into one hand and slather a generous amount on the section.
Rake the flaxseed gel into the section. For a little extra definition, you can also twirl every other curl around your pointer finger. This may be a little time-consuming, but you'll be thrilled with the results.
Allow your curls to air-dry, or blow dry your curls with a blow dryer that has a diffuser attachment.
Finger-style as necessary.
How to Smooth Your Hair with Flaxseed Gel
Sleek styles are always in, so if you follow hair trends, you'll need a go-to styler that can smooth your curls well. Flaxseed gel can definitely be that.
TESTING DIY FLAXSEED GEL | Natural Hair | TheLifestyleLuxe
Here's how to smooth your hair with flaxseed gel:
Ensure that your hair is clean and detangled.
Apply a generous amount of flaxseed gel wherever you want to smooth your curls or flyaways.
Use a boar bristle brush to further smooth your hair.
Add more flaxseed gel as necessary to achieve the level of smoothness you're going for.
How to Make Braided Styles Neater with Flaxseed Gel
Braided styles, especially those that incorporate braiding hair, are supposed to be sleek and put-together. That means your roots have to be neat without a hair out of place. If you want to ensure that your braided styles look super clean, try flaxseed gel.
Flaxseed gel and flaxseed shae butter recipe for sleek edges & moisturized fluffy twist and braids.
Here's how:
Part out the hair you intend on braiding.
Dampen the roots a bit with water from a spray bottle. When using flaxseed gel for this purpose, your hair doesn't have to be drenched.
Saturate the roots of the section with flaxseed gel.
Comb or brush through the section to remove any tangles.
Start the braiding process.
**Note**: This is a situation where we do recommend using flaxseed gel on damp or dry hair. If your hair is already sopping wet and you add flaxseed gel to the mix, your roots may become too slick to grip and braid.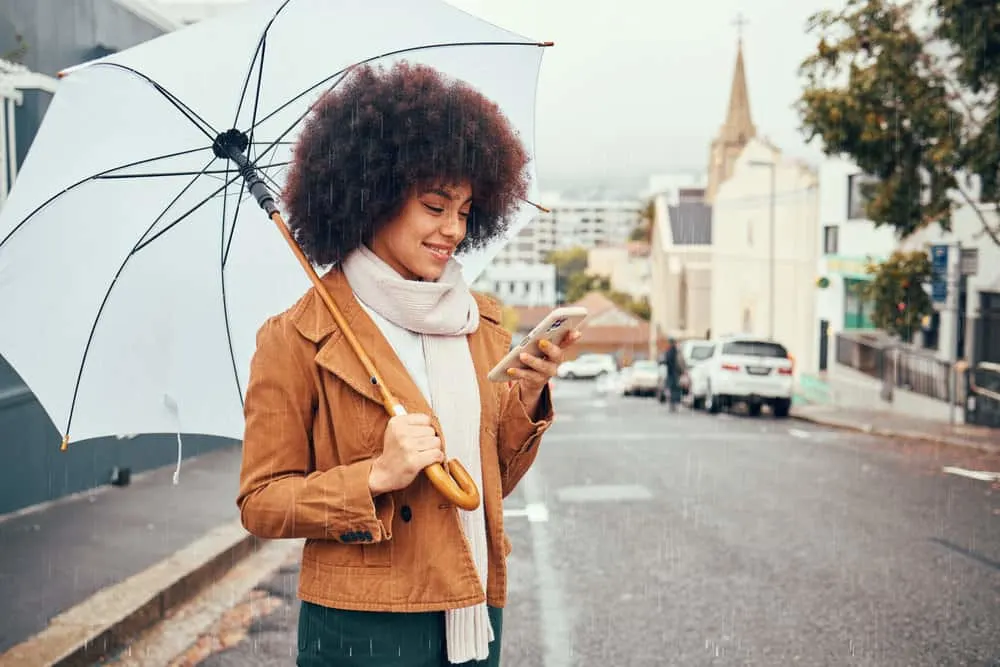 Can Flaxseed Gel Make Your Hair Curly?
Flaxseed gel can do a lot of things, but it cannot make bone-straight hair curly. It enhances curls, but there's one requirement – you must have a curl pattern to enhance.
Some may mistakenly think that flaxseed gel made their hair curly when, in reality, their curls just weren't defined enough to be noticed. So, no, flaxseed gel cannot make your hair curly – it brings out your existing curl pattern and may make it look curlier.
How Long Can You Leave Flaxseed Gel on Your Hair?
When using flaxseed gel on your hair, you don't need to keep a timer around. Why? Because you can leave flaxseed gel on your hair indefinitely (until you wash your hair the next time).
Flaxseed gel is water soluble, so it won't build up on your hair over time or suffocate your scalp if you keep up a regular hair-washing routine. But if you are new to flaxseed gel, it's important to keep an eye on your hair and scalp just to be safe.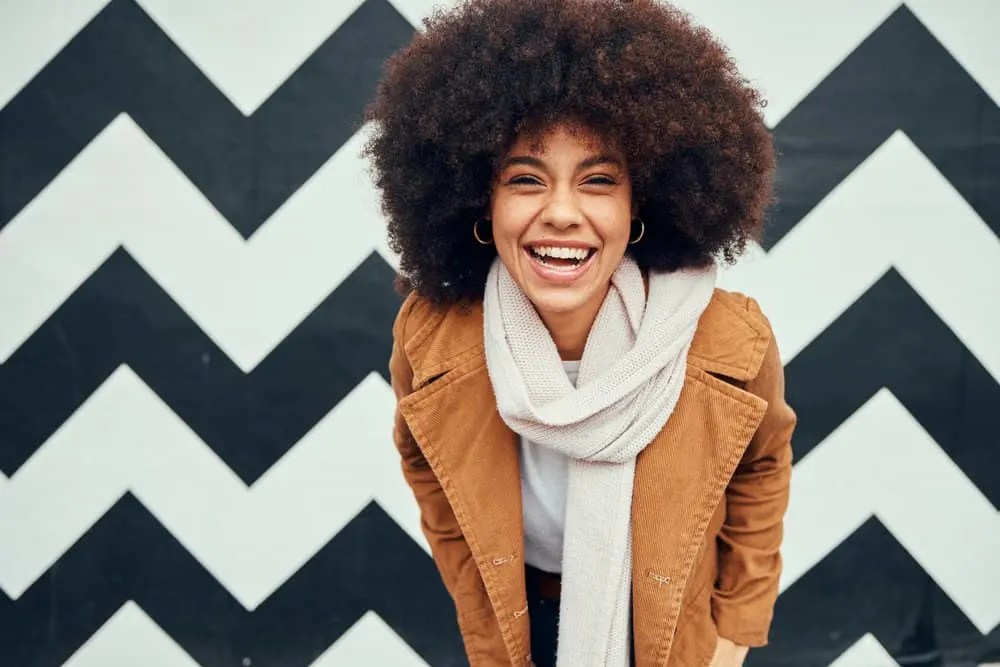 Does Flaxseed Gel Cause Frizz?
Flaxseed gel doesn't cause frizz. In fact, it does the opposite. It clumps the hair together and smooths the hair cuticle, minimizing frizz. So, if you think that your hair is frizzier than usual after trying flaxseed gel, consider other areas of your haircare routine and styling habits to reveal other causes of frizz you may not have thought of previously.
Some of the leading causes of frizz are:
Excessive heat application.
Ignoring split ends as they worsen over time.
Improper hair drying with a terry cloth towel.
Rough handling on a regular basis.
Using the wrong products.
So, there you have it – everything you need to know about flaxseed gel for curly hair. We hope you found all the information you were looking for, and we wish you the best with your curls!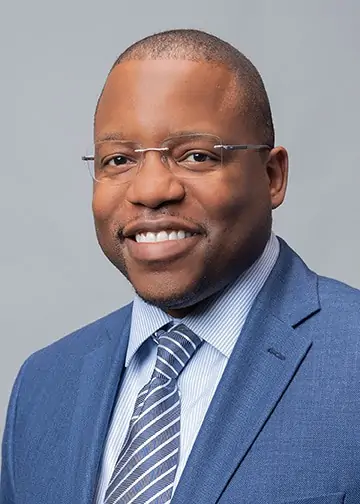 Kenneth Byrd holds a BS in Accounting and Management Information Systems and an MBA from the University of Alabama at Birmingham. With over 15 years of experience, Kenneth has been dedicated to hair care since 2008, when he co-founded Curl Centric® and Natural Hair Box alongside his wife. As a team, they promote healthy hair care practices through their comprehensive platform, Curl Centric. Curl Centric is a website operated by a husband and wife team that encourages healthy hair care. At Curl Centric, we aim to help our readers take control of their hair care journey and make good decisions about products, hairstyles, and maintenance techniques. We also have strict editorial integrity; here's an explanation of our editorial guidelines and how we make money.