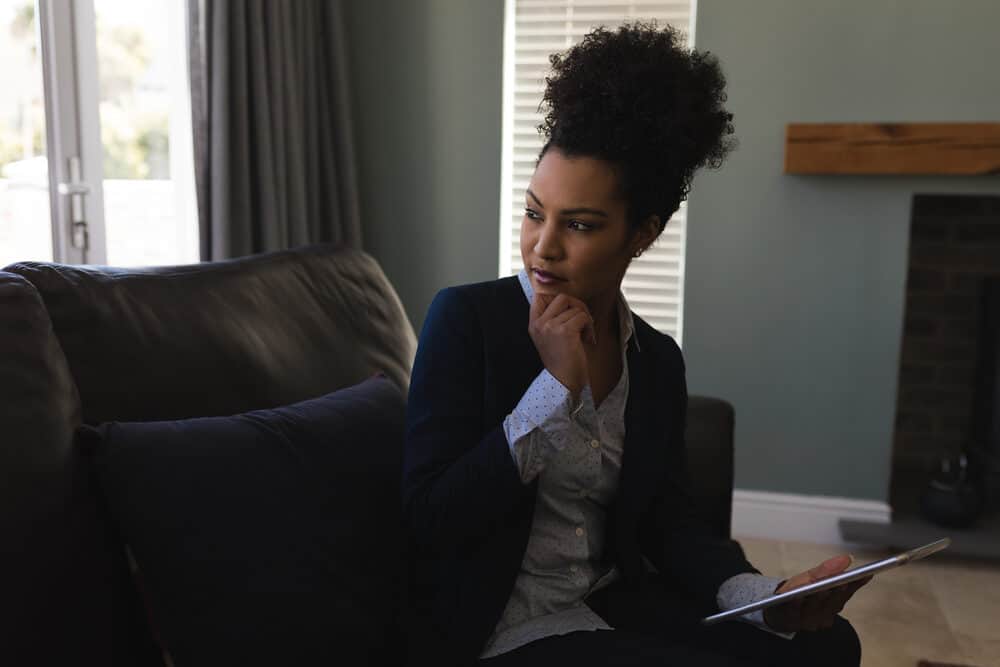 One of the hottest hairstyles in recent years is the messy bun, which has been taken up by influencers and everyday people alike.
If you've been wanting to try the messy bun but have hesitated for one reason or another, here's your chance to jump on the bandwagon.
Easy Messy Bun Hairstyles for Beginners: Step by Step
In this article, we'll introduce you to 7 messy bun styles you can do at home. We'll also throw in some YouTube videos to make the process even more straightforward. Let's get right into it.
Cute Messy Bun Top Knot With Weave
First on our list is the messy bun top knot with weave (or hair extensions). This bun is a showstopper – a perfect marriage between the messy bun, sleek high pony, and cascading curls.
HOW TO: easy curly messy bun with weave + Klaiyi hair (unsponsored review)| ClaireFendy
You just can't go wrong with this style since it's perfect for laid-back casual outings and the most formal occasions.
To do the style at home, put your hair into a high sleek pony, wrap a bundle of wavy human hair weave around the base of your ponytail, and then form the hair into a messy bun.
There's a bit more to the style, so here's a step-by-step demo to help you get the look. Since this style uses weave for extra volume, it even works well for ladies with short hair.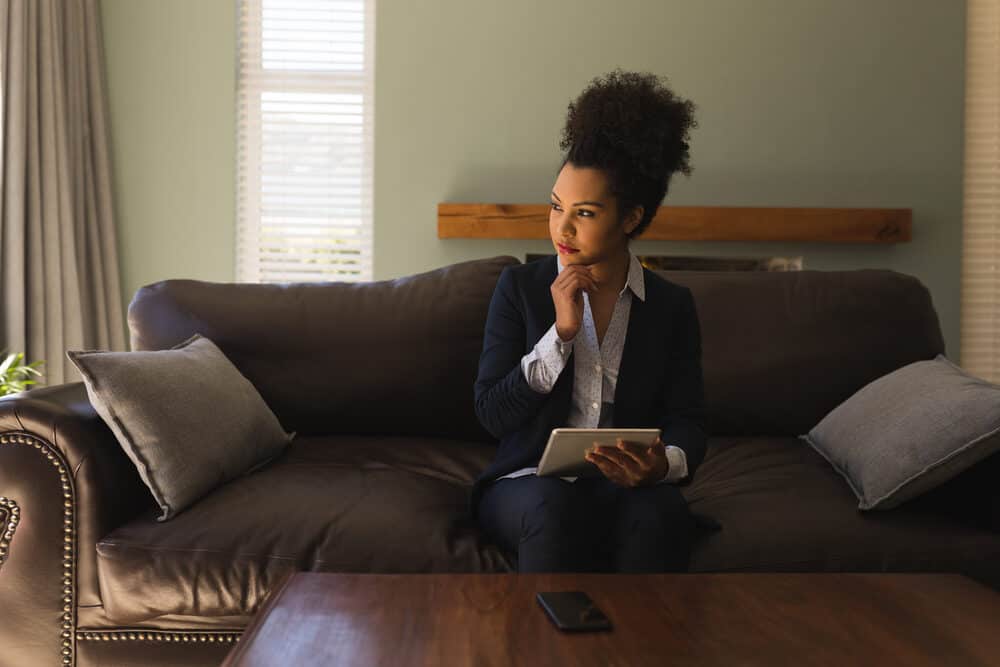 High Messy Bun on Natural Hair
Messy buns are the perfect way to show off your naturally curly texture. Plus with your texture on blast, you'll have the confidence to rock your look like no one else can.
HIGH Messy Bun Tutorial on Natural Hair
We love this high messy bun because it's an effortless style that can take you from a casual midday workout to a fancy night out with the girls.
As beautiful as this style is, it takes less than 10 minutes to complete. When doing a high messy bun on your natural hair, it's best to ensure that your curls are already defined.
Then pull your hair up into a high ponytail at the crown of your head and use several bobby pins to shape and secure your effortless messy bun.
To see a detailed demonstration of the curly messy bun on natural hair, watch this YouTube video.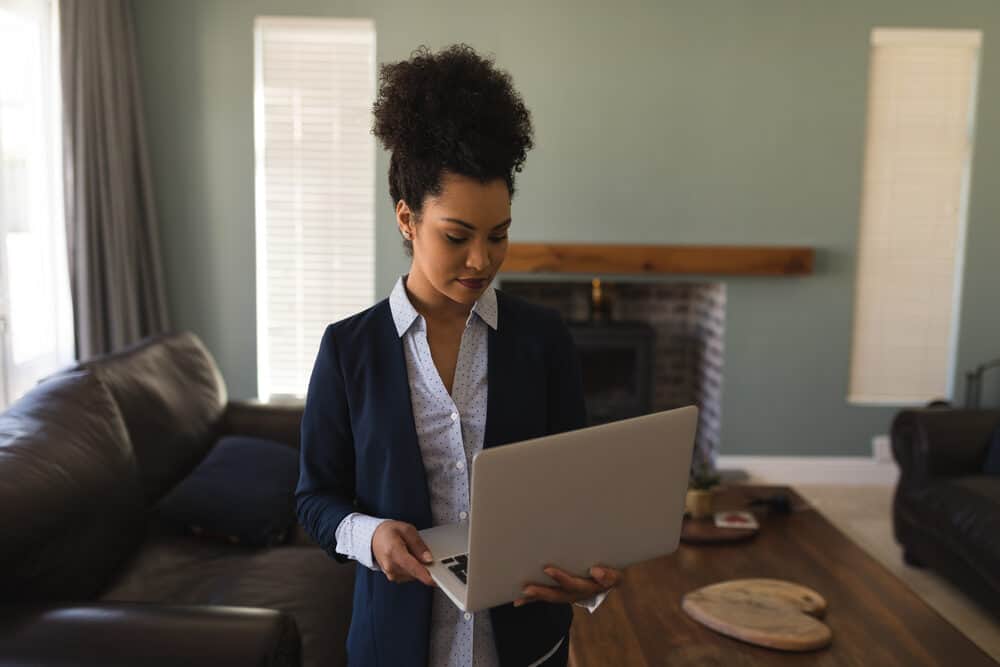 Messy Bun with Bangs on Natural Hair
Bangs are all the rage right now, so the messy bun with bangs is 100% on-trend. Not only does the style accentuate your facial features, but it also frames your face.
Luckily, all it takes to create this style is five minutes, a hair elastic (or hair tie), and some gel.
Cute and Easy GO-TO Natural Hair Style | 4a, 4b Medium Length Hair
The cool thing about the messy bun with bangs is that it works whether your hair is in its natural state, a braid-out, a twist-out, or a wash-and-go hairstyle.
This speaks to the versatility of the style – you get to experiment and really make it your own.
It's difficult to go wrong with a messy bun but watching someone else do it will make the process easier. Take a look at this video if you want to know how to do the messy bun with bangs at home.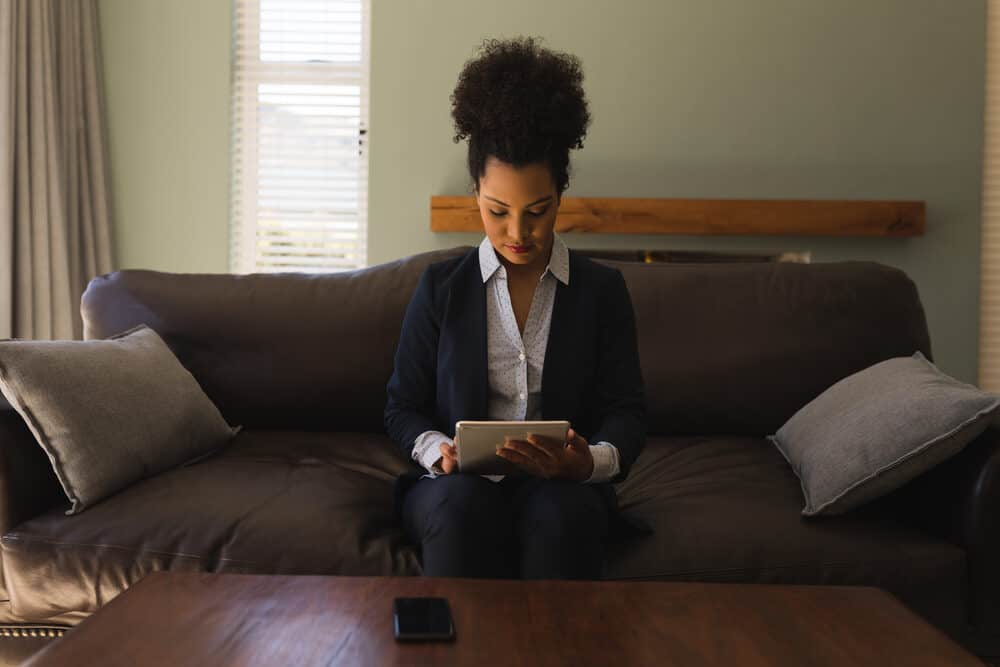 Perfect Messy Bun with Tendrils
The messy bun with tendrils is another great messy bun to consider. It's a type of messy bun that incorporates sultry face-framing strands in the front.
Easy, Quick & Effortless Messy Bun On Natural Hair Tutorial | JAELAH MAJETTE
This style is on our list because it's gorgeous, takes five minutes to do, and doesn't require much effort.
To achieve the style, part out a couple of tiny sections of hair in the front and then gather the rest of your hair toward the crown of your head.
Secure the hair with an elastic and then form your messy bun with your hands. To finish off the style, style the tendrils you left out at the beginning (curl, finger coil, wand curl, etc.).
Tip: You can dress up the style by adding baby hairs around the perimeter of your head.
To learn how to do this messy bun from beginning to end, watch this YouTube video demonstration.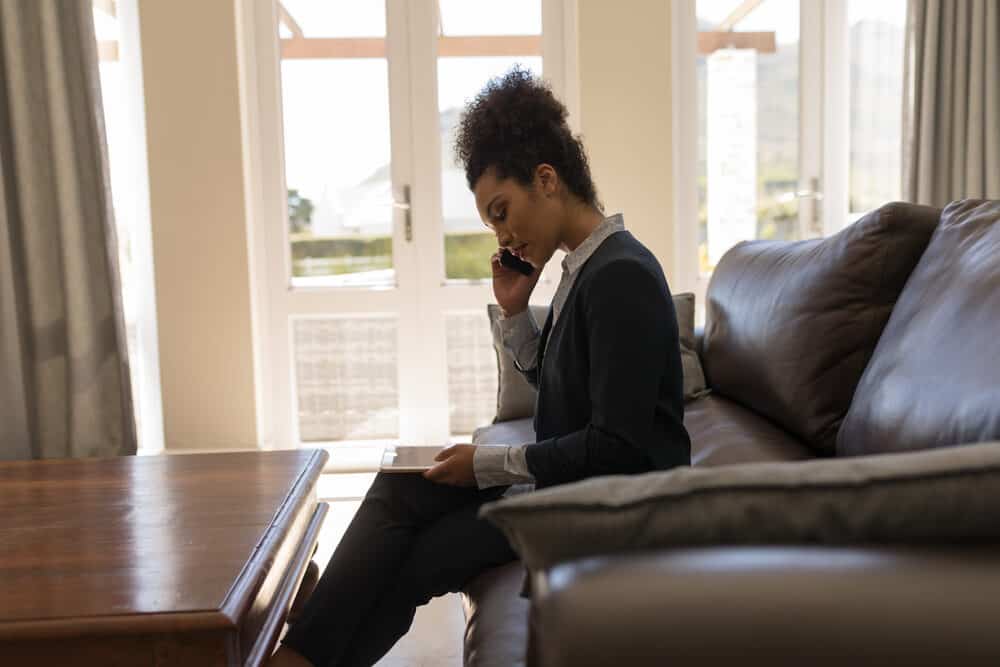 Low Messy Bun with Tendrils and a Headband
This low messy bun is a vibe. It incorporates a headband, wispy tendrils, and a messy bun for a versatile look suitable for both everyday and formal wear.
Low Messy Side-bun | NATURAL HAIR @zoeallamby
Plus, best of all, the style can be easily completed in less than 10 minutes – it's as effortless as it is beautiful.
This low messy bun is universally flattering, complimenting every face shape, and enhancing any look. To get this style, start off with your hair in a fluffy twist out and direct your hair towards the back of your head on one side.
Then, secure your hair with an elastic, create your messy bun, and then pull out two small sections of hair in the front to frame your face.
Since the style incorporates an accessory, you've got customization options. For casual looks, a thick bold headband will work perfectly. Conversely, for a formal event, a low-profile neutral or metallic headband would set this hairstyle off.
Note: While the style is shown on a twist out, you can try it on straightened hair as well.
If you want to recreate the style at home, this video demonstration will help tremendously.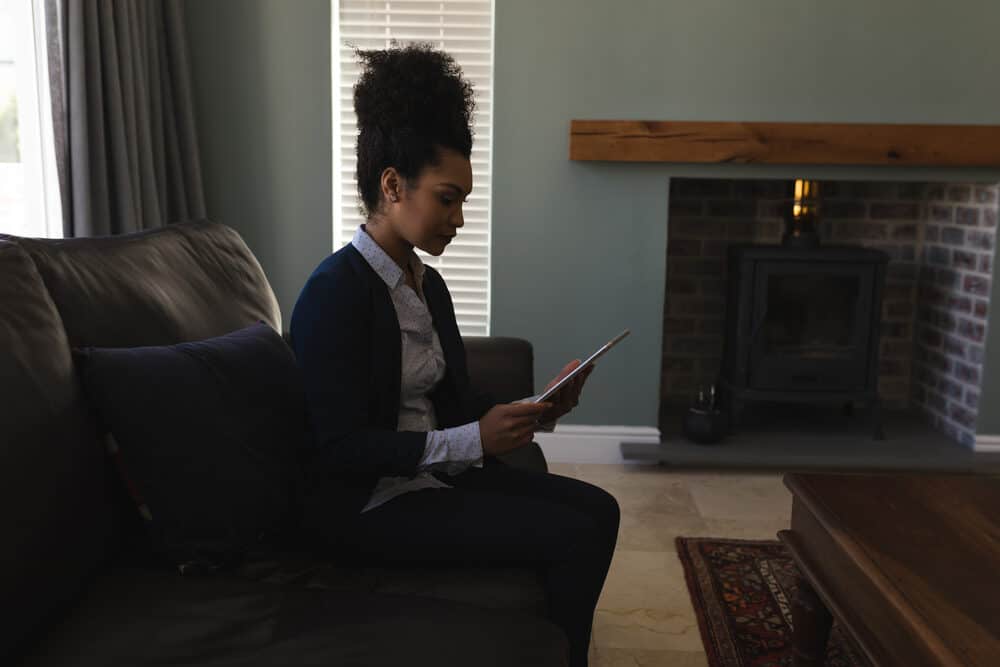 Sleek and Puffy Messy Bun Tutorial
For a simpler take on the messy bun, consider the sleek and puffy messy bun. This messy bun is unique, being that it is both sleek and puffy.
The hair is super smooth and neat at the roots but big, puffy, and full of personality when you get to the bun. Like many of the other messy buns on this list, you can create this look within just a few minutes.
We envision this bun with light-wash jeans and a crew-cut tee, but you can pair it with any outfit you desire.
If you want to pull off this style right, you have to pay attention to the accessories – drop earrings dress it up, while large hoops dress it down.
The key to getting the puffy messy bun is to comb your hair out until it looks like an afro. Then, gather your hair up into a high bun, twist it around, and pin it down to secure your messy bun.
Tip: When you're combing out your dry hair, take your time. If you rush through this step, you could end up with split ends and breakage.
Watch this video to learn how to do the sleek and puffy messy bun on your own hair.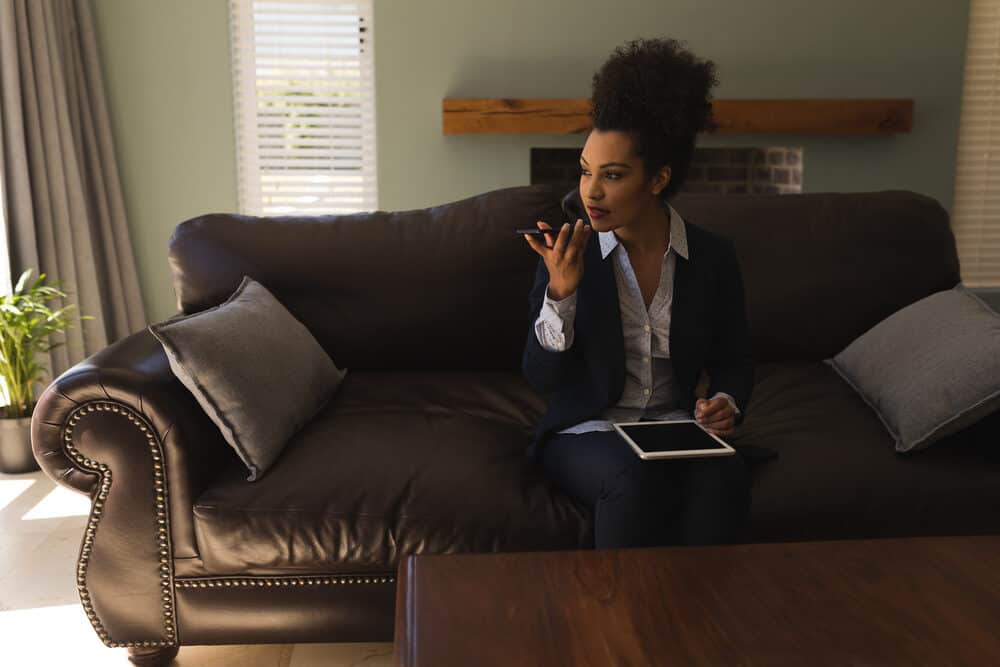 Cute Messy Bun with Laid Edges
Sometimes you need those edges laid, and that's exactly what you get with this messy bun. It's similar to the others as far as the bun goes, but it focuses intently on perfectly swooped edges.
Whether you're getting ready for a party or date night, with this style, you're sure to stand out.
EDGES AND BUN TUTORIAL | How To Style Your Edges 3 Different Ways
Some shy away from super-laid edges because they can be difficult to master, but after a little bit of practice, you'll get them laid right.
When you get used to it, doing them will become second nature. This video tutorial walks you through the messy bun process and shows you three different ways you can lay your edges.
Note: Laying your edges often can lead to hair loss and pain around your hairline. So, if this style turns out to be your go-to, it's wise to wear it in moderation (not every day or every other day).
Conclusion
There you have it – 7 super easy messy buns! With all of these style choices, you're sure to find the perfect messy bun for you, no matter the occasion.
We hope that this article has made choosing your messy bun a breeze. We wish you the best of luck as you try out trendy, new messy bun styles!