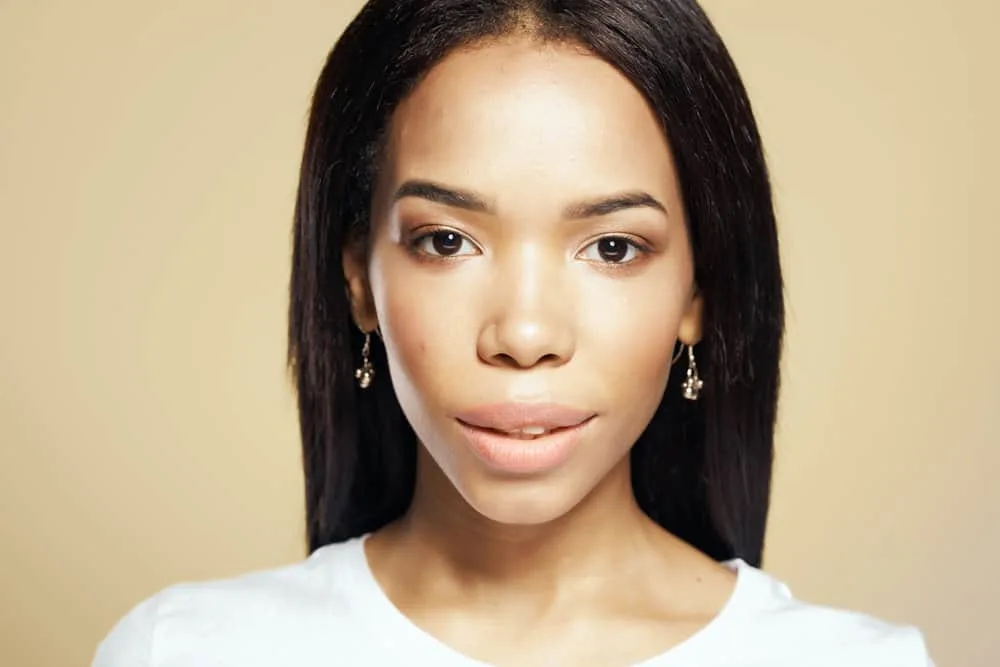 When it comes to preserving your hair's health, heat protectants are extremely valuable. They can protect the hair from extreme temperatures as you style and restyle it in fun curly, wavy, or bone-straight looks.
But to get the full protective benefits from your heat protectant, you need to know how long your heat protectant lasts. That way, you can ensure that you're using the heat protectant correctly.
So, how long does heat protectant last? This article will answer this question and determine whether heat protection needs to be reapplied after a certain timeframe, and more.
How Long Does Heat Protectant Last?
On average, heat protectants last up to 4 hours after applying them to the hair. After that timeframe, their efficacy diminishes. So, if you spray a heat protectant on your hair in the morning, you can go ahead and heat style up to 4 hours later.
However, in most cases, people use their heat protectant almost immediately after spraying the product onto their hair. This is the best way to guarantee that you're getting all the benefits that the heat protectant's manufacturer promises.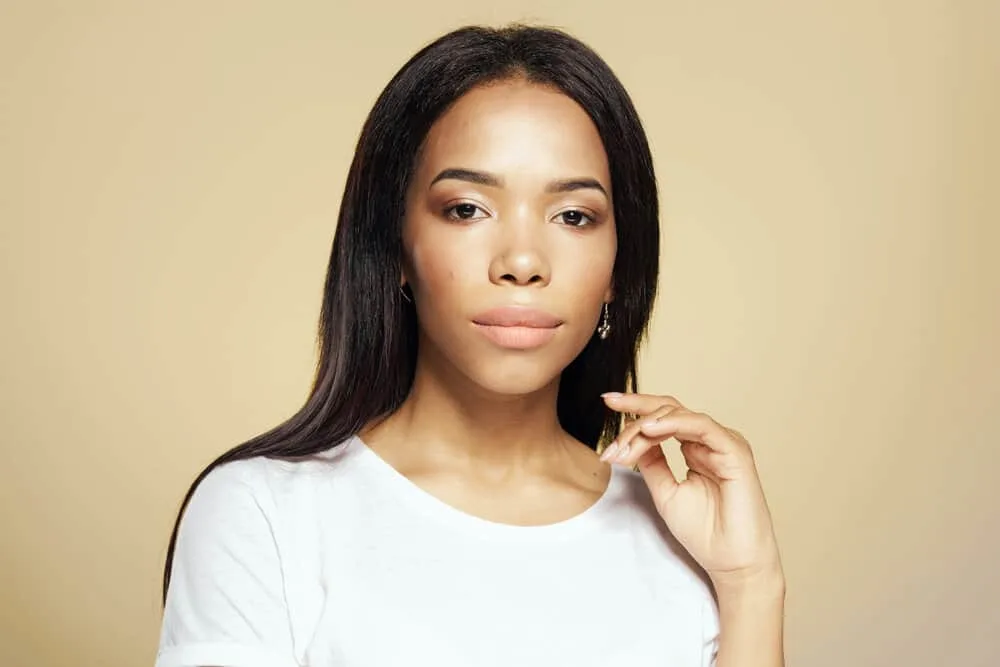 Every heat protectant is formulated differently. So, any recommendations given here are estimates. If you want to know with 100% certainty how long your specific heat protectant lasts after spraying it on your hair, you will need to call the manufacturer to find out.
And if you'd rather not call and wait on hold, just use your heat protectant soon after spraying it on your hair.
Note: If you apply high heat to your hair before the 4-hour timeframe, it will stop working immediately. So, don't use heat tools (e.g., blow dryer or curling iron) multiple times within the 4 hours. Heat protectants leave a protective film on the exterior of your hair cuticles that only lasts until the heat from your heat tool dissolves it.
Does Heat Protectant Need to Be Reapplied?
Now that you know how long heat protectant sprays last after application, it's only natural to wonder whether you need to reapply your heat protectant every so often. That's what we'll address here.
No, you don't need to reapply the heat protectant repeatedly to ward off heat damage after a single heat application. After you heat style your hair, once your strands cool down, there's no chance of heat damage. So, applying it again wouldn't make sense in this case.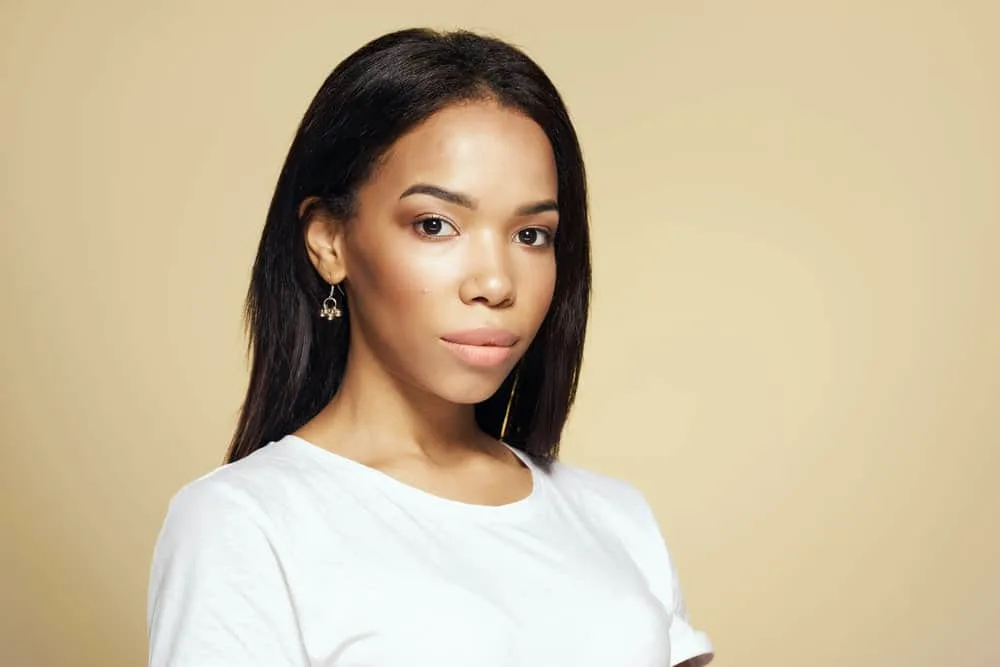 However, heat protectant should be reapplied in a few instances:
After 4-hours. If it's been hours since you applied your heat protectant and you plan on heat styling your hair, reapply your heat protectant before applying heat. We touched on this issue earlier – heat protectant's benefits wear off after about 4 hours. So, you'll need to apply more heat protectant if enough time has passed for your heat protectant to wear off.
Before every application of heat. You need to apply a heat protectant before each heat application. For instance, if you plan on blowdrying, flat-ironing, and then curling your hair, you'll apply your heat protectant three times (before each heat application). Doing so will ensure that your hair is adequately protected at all times. Just be sure not to overapply the product, as it can easily weigh your hair down and leave you with a greasy mess.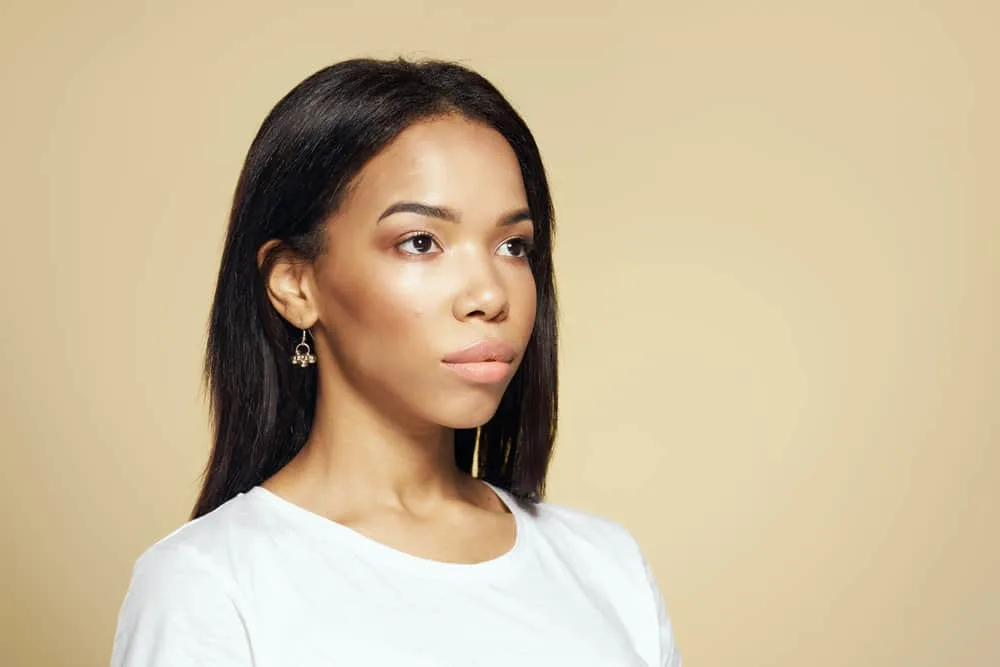 Do Heat Protectants Expire?
If you were wondering how long a container of heat protectant lasts before it expires, the timeframe is much longer. Generally, you can expect your heat protectant to remain effective for a year.
Some last up to 2 years (and a few may last even longer).
Manufacturers of heat protectants are not required to print an expiration date on the package since products like these usually don't go bad.
But once your product is past its expiration date, it may not be as protective as it would have been if it weren't so old.
Some heat protectants don't come with an expiration date; if that's the case, you can assume that it doesn't go bad. But if your heat protectant does come with an expiry date, it's best not to use it after that time has passed.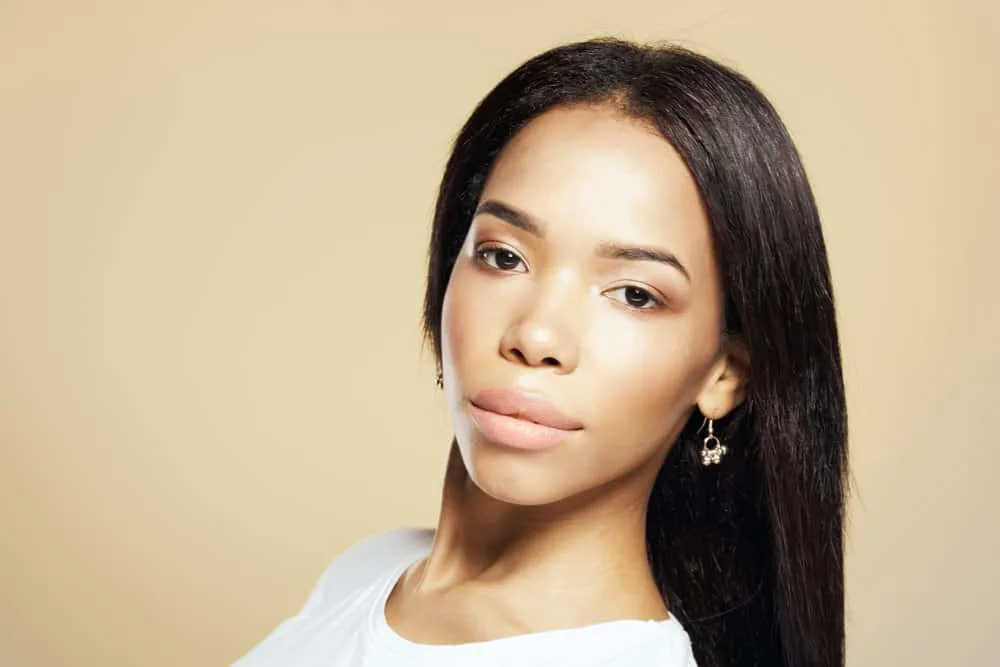 Should You Wait for Heat Protectant to Dry?
After spraying heat protectant onto your hair, it's important to wait until it's dry before applying direct heat to your strands. If you don't, you'll hear that dreaded sizzling as you pass the heat tool through your hair.
And that sound means that your hair is burning.
If you spray the heat protectant on one section of hair at a time, you will only have to wait a few seconds for the spray to dry.
But if you spray it on your entire damp head of hair, a 15-minute wait time should be sufficient. Use your judgment and touch your hair to determine whether it's dry enough to proceed with heat styling.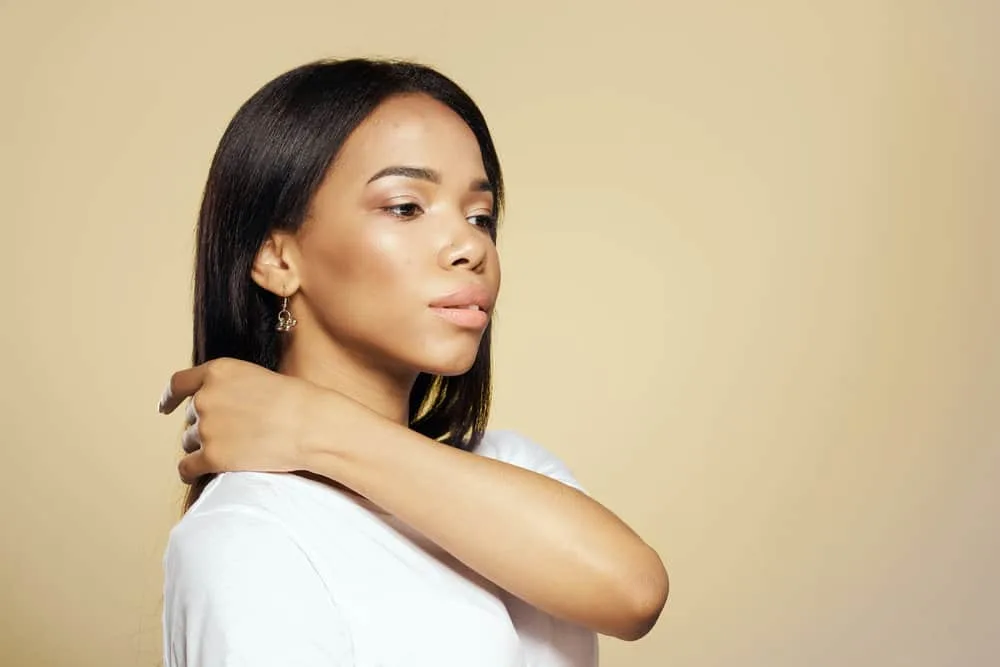 Do Heat Protectants Really Work?
Heat protectants have been credited with saving the manes of thousands of users, and you can rest assured that they do work. They create a thermal barrier around the hair to combat the high temperatures of heat styling tools.
Most heat protectants can shield the hair from temperatures up to 450 degrees.
With that being understood, heat protectants aren't foolproof – even with regular use, users can still get heat damage.
And it all comes down to your heat styling habits, technique, and whether you use your heat protectant according to the manufacturer's instructions.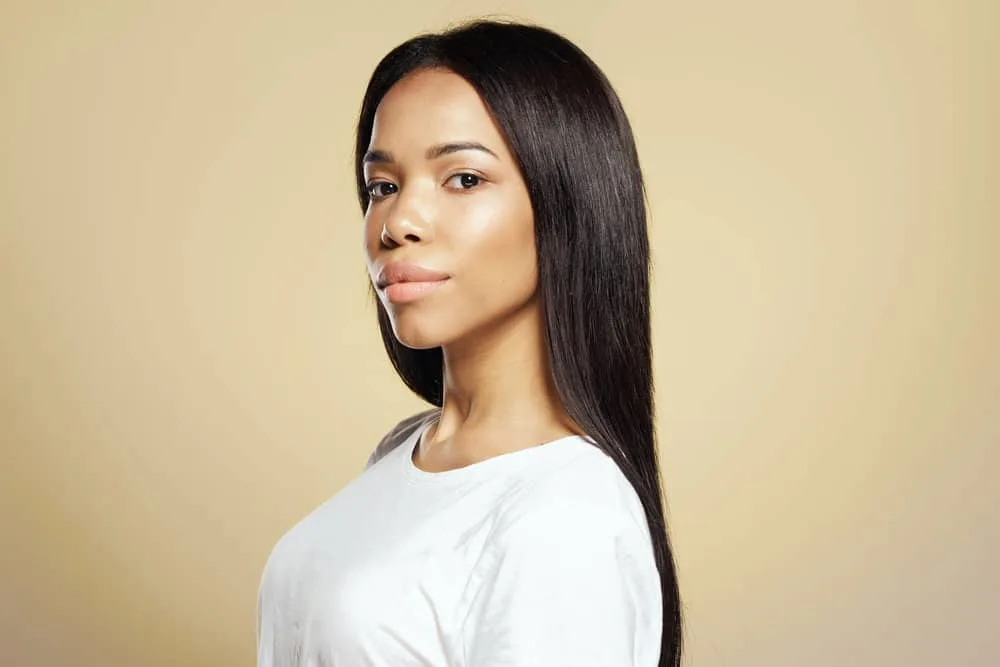 Dos and Don'ts of Using Heat Protectants
Heat protectants may seem like one of the easiest product types to use, but your results depend heavily on how you use your heat protectant. Many people have trouble with them and end up ruining their hair.
That's why we want to share with you some helpful dos and don'ts. They'll increase your chances of achieving great results.
Dos
Do know that heat protectant is not infallible. Even after applying a heat protectant, if you flat iron the same section 10 times in a row, your hair will probably become heat damaged. There are limits to how much damage your hair can take, even after applying a heat protectant onto it. This is why it's so important not to do a ton of passes with your heat tool.
Do spray your hair thoroughly. Ensure that every one of your strands has heat protectant on it. Any strands that are left untreated will bear the full brunt of your heat styling tool.
Do wait a few seconds after you apply heat protectant to allow your hair to dry. Not doing so can lead to hair damage.
Do throw your heat protectant out after 1 to 2 years.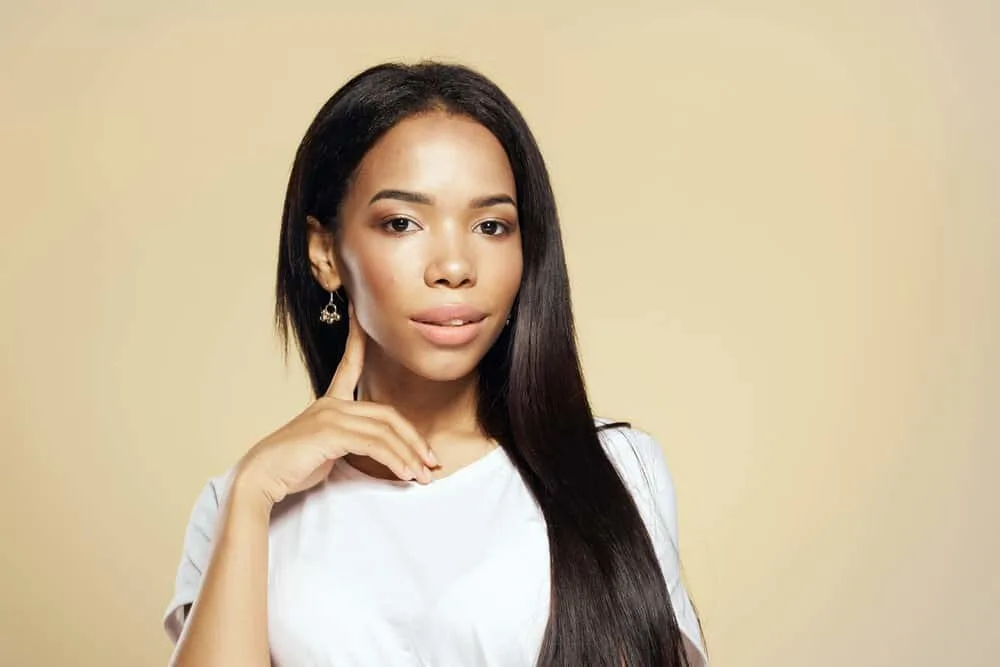 Don'ts
Don't drench your hair in heat protectant. You only need enough to coat each strand. Your hair should feel slightly damp after applying the product. It shouldn't be sopping wet. Also, flat ironing "wet hair" can be incredibly damaging.
Don't heat style your hair more than 4 hours after spraying it with a heat protectant.
Heat protectants are not miracle workers and they cannot always block heat damage. That's why we always recommend that you limit heat styling, even when using a heat protectant.
Knowing how long your heat protectant lasts on your hair and in its container is imperative if you want to keep heat damage at bay. Heat protectant misuse can quickly reduce the effectiveness of the product and increase your risk of heat damage.
We encourage you to use the tips and recommendations in this article to ensure that you're using your heat protectant under the right timeframes. We hope that you found this article to be helpful, and we wish you the best with your hair.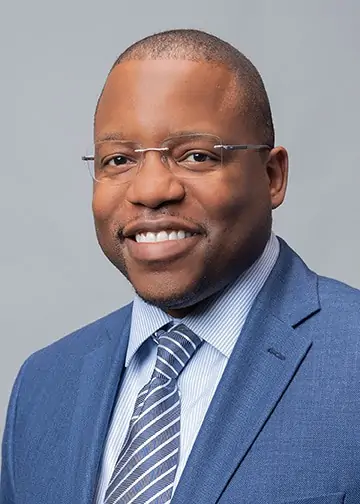 Kenneth Byrd holds a BS in Accounting and Management Information Systems and an MBA from the University of Alabama at Birmingham. With over 15 years of experience, Kenneth has been dedicated to hair care since 2008, when he co-founded Curl Centric® and Natural Hair Box alongside his wife. As a team, they promote healthy hair care practices through their comprehensive platform, Curl Centric. Curl Centric is a website operated by a husband and wife team that encourages healthy hair care. At Curl Centric, we aim to help our readers take control of their hair care journey and make good decisions about products, hairstyles, and maintenance techniques. We also have strict editorial integrity; here's an explanation of our editorial guidelines and how we make money.