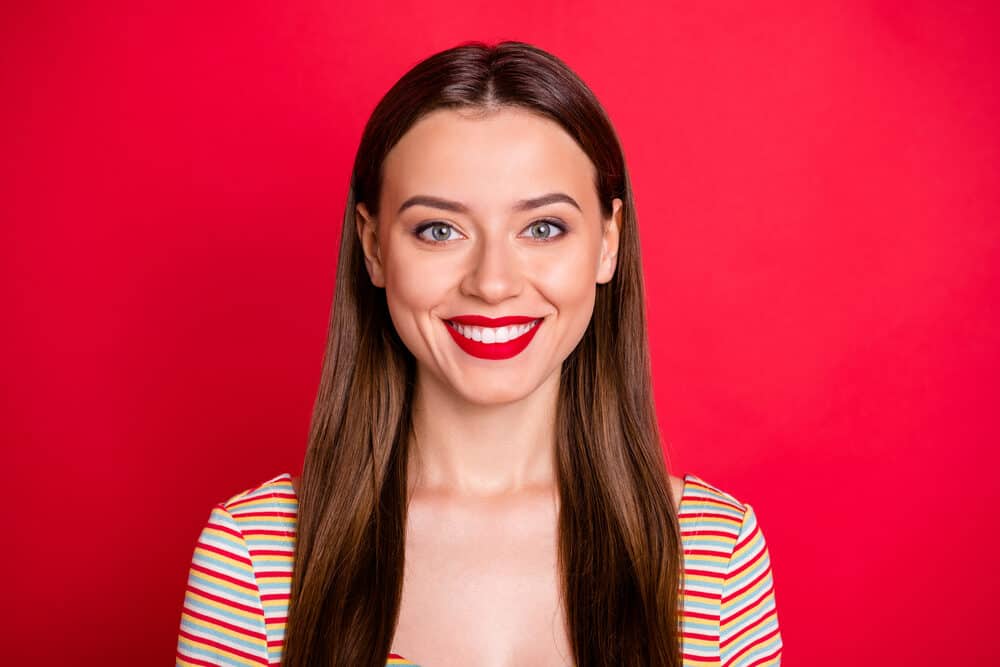 If you've heard the term "1A hair" and were left scratching your head, you're not alone. It's a straight hair type that's exceedingly rare, so it's understandable if you don't know the first thing about it.
For anyone wondering what this hair type is and how to take care of it, this is the place to be! This article will provide you with everything you need to know to care for 1A locks.
What Is 1A Hair?
1A is the first category in the widely used Andre Walker Hair Typing System. This system categorizes hair based on its texture. Type 1 hair is straight, type 2 is wavy, type 3 is curly, and type 4 is kinky or coily.
The letters – a, b, and c – are subcategories that describe how loose or tight the curls are within the range given by the number.
What Does 1A Hair Look Like?
1A hair is the rarest hair type of all – women of Asian descent often have it. It is completely straight, without any natural curl or wave. This hair type is also defined by its thinness and lack of volume.
1A hair is pin-straight from root to tip and is completely lacking in body. Additionally, this hair type has a hard time holding a curl and is much more naturally shiny than other hair types.
Another thing that defines the way 1A hair looks is the shape of the hair follicles. Generally speaking, the more spherical your follicles are, the straighter your hair will be.
Women with kinky and naturally curly hair types have follicles shaped like ovals. On the other hand, women with type 1A hair and straight hair types have spherical follicles.
What Are the Benefits of Having 1A Hair?
Now that you have a general idea of what 1A hair looks like, it's time to get into its strengths and weaknesses.
There are many positives to having 1A hair, and understanding them lets you make the most out of your tresses. Here are some of the best things about having type 1A hair.
You're less likely to experience frizzy hair – One of the best things about 1A hair is that it's naturally frizz resistant! The more texture your hair has, the more likely it is to get frizzy. Additionally, your natural oils block out frizz-inducing humidity.
Your strands are smooth and shiny – 1A hair is often more lustrous than other hair types because the oils produced by your scalp can travel down the entire length of your strands uninhibited. With wavy and curly hair textures, the oils have a much harder time traveling down the kinks, curves, and tight curls.
You don't need to straighten your hair- Having 1A hair is like enjoying your very own permanent hair straightening treatment. If you prefer to wear your hair straight, you won't have to do much to your hair to get it ready for the day.
Your hair is less prone to dryness – Sebum, the oil produced by your scalp, hydrates your strands from root to tip. It effectively prevents your hair from becoming dry and brittle.
What Are the Challenges To Having 1A Hair?
Each hair type comes with its unique set of challenges, which we'll get into in the next section. Later in the article, we'll give you tips on addressing them.
So without further ado, here are the challenges women with 1A hair may face.
Your hair gets tangled easily – Although tangles are synonymous with curly hair, straight hair is just as likely to develop knots. Curly strands are more likely to intersect and wrap around each other. With straight hair, it's less about how often your strands intersect and more about the angles at which they meet. Straight strands rub against each other at steeper angles, which leads to more knots and tangles.
Your mane lacks volume – 1A hair lays completely flat against your scalp, with no wave or body. That is the main factor that differentiates 1A hair from 1B. Even though 1B hair is also straight, it's more voluminous and sometimes bends in slightly at the ends.
Easily weighed down strands – Another one of the defining characteristics of 1A hair is its fineness. Your thin strands are quickly overloaded by heavy products. 1A hair even gets weighed down by the natural oils produced by your scalp.
Your hair gets oily quickly – As the oils from your scalp coat your strands, they may leave them looking oily or greasy. Women with 1A hair typically wash their hair more often than those with curly textures because of how quickly their locks get greasy.
You might have difficulty maintaining hairstyles – 1A hair is notoriously difficult to style. Hair accessories slide out of your fine, well-oiled locks more easily, and holding sprays and hair gels tend to make your strands go limp. 1A hair has difficulty holding a curl, even if you use rollers or a curling iron. This doesn't mean it's impossible to get your hairstyle to last, but it will take more effort.
1A hair is susceptible to breakage – Fine hair is soft and fragile and is more prone to breakage than medium or coarse strands. Since your hair is already less dense, losing strands to breakage makes your thin hair look even thinner. Additionally, the increased breakage means you're more likely to develop flyaways.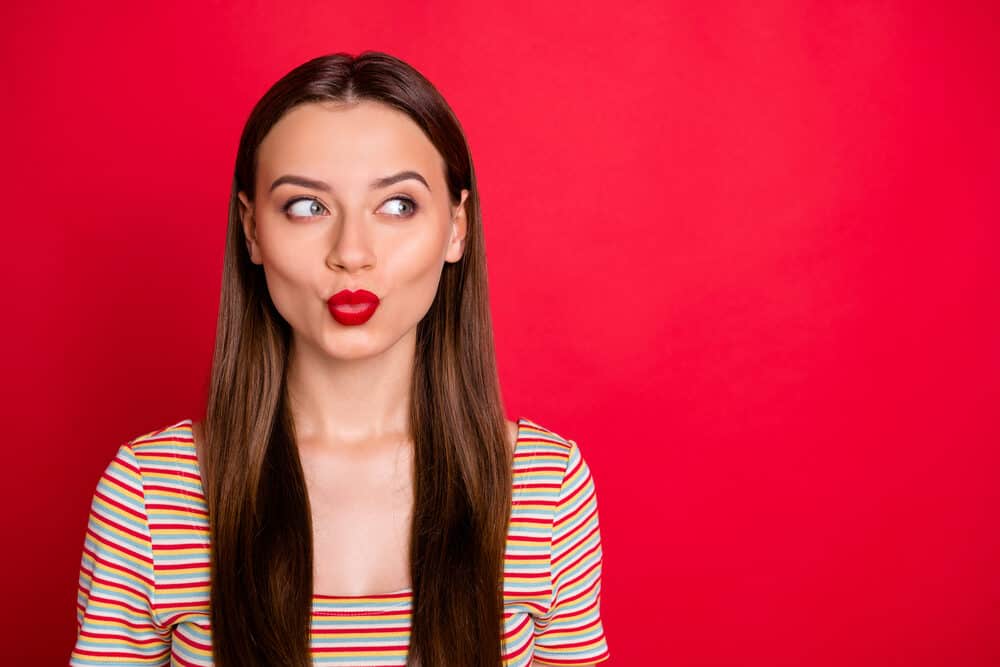 How To Care For 1A Hair
Now that you know how to identify 1A hair and its strengths and weaknesses, it's time to take a look at what you can do to keep it healthy. Here are some of the best ways to care for your 1A hair.
Get Regular Trims
Dead, brittle ends will thin out your fine hair strands. Getting your hair trimmed regularly helps keep it looking fuller. The good news is that you don't have to cut off a lot. Just a light dusting every few months will give you the appearance of fuller hair.
Sleep on a Satin Pillowcase
Cotton pillowcases suck the moisture from your already delicate strands. Your scalp may start pumping out extra oil to compensate for the nightly loss.
Switching to a satin pillowcase cuts down on moisture loss and protects your hair from the damage that tossing and turning in your sleep can cause.
Brush Your Hair Daily
Brushing your hair daily helps stimulate your scalp, which can encourage hair growth and thickness. It also allows for even distribution of your natural hair oils, making it appear less greasy.
Not only that but brushing your hair frequently helps keep your strands knot-free.
The type of brush you use makes a big difference. Avoid brushes with stiff, plastic bristles as they can lead to breakage.
Instead, opt for one made with natural boar bristles that glide through your hair. Another way to avoid damage is to only brush your hair when it's dry. When your hair is wet, it's at its weakest.
Wash Your Hair Regularly
1A hair is particularly susceptible to getting weighed down by natural and product buildup. As a result, you'll have to wash your hair more often than women with coily or curly hair textures.
When you wash your hair, focus the shampoo on your roots and avoid rinsing with hot water. Hot water stimulates your oil glands and can lead to greasier strands.
Don't Overwash Your Hair
While you might be tempted to wash your oil-prone hair every day, overwashing can have unintended consequences. 1A hair is more fragile than most other hair types, and overwashing can dry out your hair and lead to increased breakage.
Washing your hair too often also causes the oil glands in your scalp to pick up production and pump out even more oil to compensate.
You'll have to strike a balance between washing your hair enough and too often. Use a dry shampoo to absorb excess oil, refresh your hair and scalp, and stretch out the time between wash days.
As a bonus, applying dry shampoo to your roots will give your hair a bit of lift.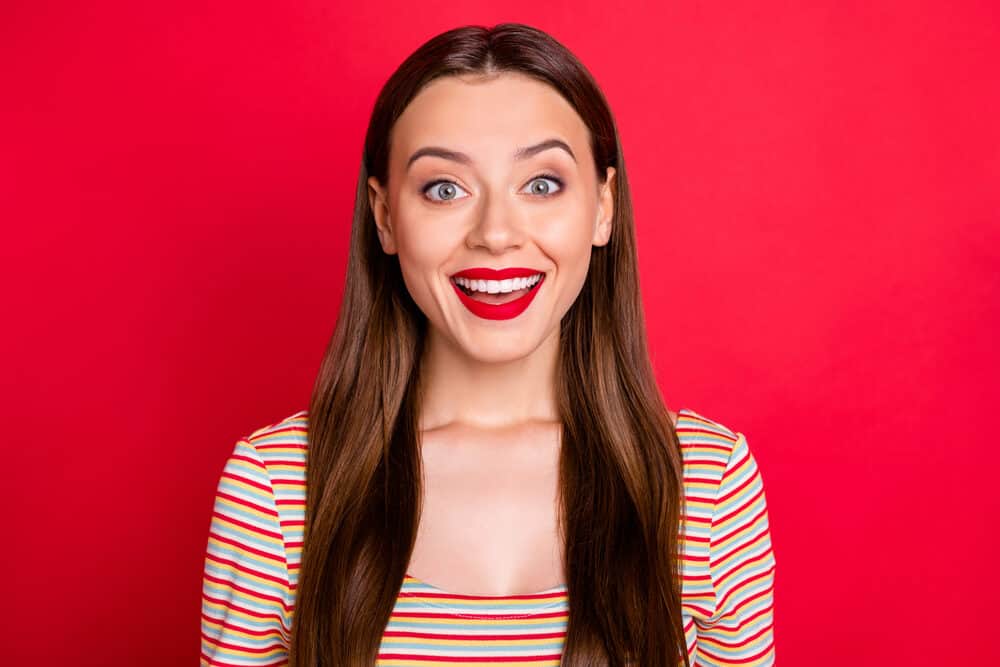 How To Style 1A Hair
Changing the way you style your hair can help combat some of the challenges associated with 1A hair. Here are some tips to help you style your 1A hair.
Try a Side Part
If you have 1A hair and prefer to wear it with a middle part, you should consider switching it up. With a middle part, your hair is more likely to fall flat against your head – a side part will add body to your roots.
This added body gives 1A hair an instant volume boost. Just make sure you change the placement of your part every so often.
When you repeatedly part your hair the same way, it gets used to that position, and your roots will start to flatten out. By switching your part often, your roots won't have a chance to get used to the direction of the part.
Try a Blunt Haircut
As you move towards the ends of your hair, they naturally taper off and decrease in volume. But by getting rid of the thin ends, you can give your locks the appearance of fullness.
If you're looking for a way to amp up your hair, consider getting a style like a blunt bob or lob (long bob).
Add Some Multidimensional Color
While contouring is usually associated with makeup, you can apply the same principles to your hair. Hair that is all one color can look lifeless and flat.
By comparison, adding highlights and lowlights to your mane will give it dimension. It creates an illusion of depth that makes your hair look fuller.
Skip the Conditioner Before You Curl Your Hair
If you plan on curling your hair, skip the conditioner on your last wash. If your hair is conditioned before styling, it will have a harder time holding a curl.
Since your naturally produced oils do a good job of keeping your hair hydrated, you'll be able to skip conditioner occasionally without drying out your locks.
Choose Weightless Styling Products
Using products that are too heavy weighs down your strands and sucks the body from your hairstyles. So, pay attention to your products' ingredient lists.
Choose lightweight oils like jojoba and argan and avoid heavy silicones like dimethicone – opt for water-soluble silicones like Cyclomethicone instead.
When it comes to fine hair, remember that a little goes a long way. Use the smallest amount of product possible to keep your strands from getting overloaded.
You can also apply product to your hands instead of directly onto your hair. Just emulsify it between your palms and smooth it over your hair.
Backcomb Your Locks
Backcombing is a quick and easy way to instantly add fullness to limp strands. Work in small layers, and use a fine-tooth comb to tease your roots.
Starting about an inch away from your roots, comb the hair backward towards your scalp. This creates volume at the root and gives limp strands some much-needed volume.
While this method is effective at adding volume, don't use it too often. Going against the direction of your cuticles can strip them and damage your fragile strands.
When you do backcomb, do it gently and only on hair that is clean and detangled.
Get a Volumizing Haircut
Instead of keeping your hair at one length, add layers by strategically removing length. This will create the illusion of thicker hair.
Not only do layers give pin-straight strands more dimension, but they also add movement to your mane. If you're looking for more volume and body, consider going to a stylist to get some layers added to your hair.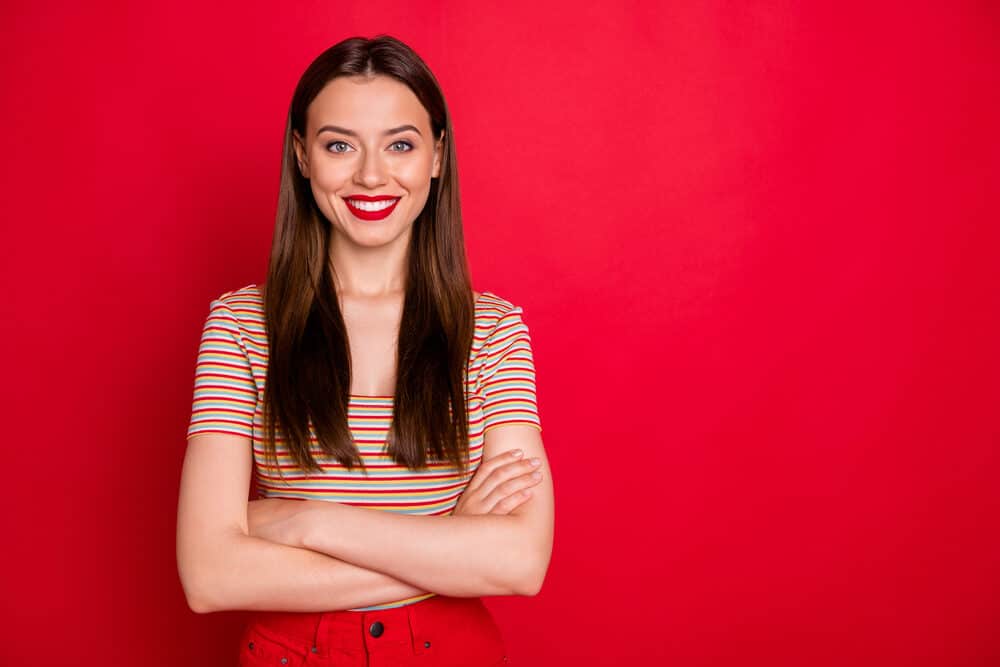 Dos and Don'ts of Caring for 1A Hair
As you already know, type 1A hair comes with unique challenges. That's why we've provided you with this list of dos and don'ts to keep your locks looking their best.
Dos
Eliminate stubborn product buildup by using a clarifying shampoo once a month.
Blow-dry your hair upside down to add some extra volume to your mane.
Try washing your hair every two or three days instead of daily.
Curl your hair at the root for extra lift.
Apply moisturizing treatments and conditioners to the mid-lengths and ends of your hair instead of your roots.
Use a lightweight hair spray to hold your fine strands in place.
Don'ts
Go to sleep with wet hair, or you'll end up with knots and tangles.
Use heavy oils and butters that weigh down fine strands.
Wash your hair every day unless it is absolutely necessary.
Overcompensate for a lack of curl by cranking up the heat on your curling iron, straightener, or heat styling tools.
Use a ton of products – instead, pick a select few that you know work.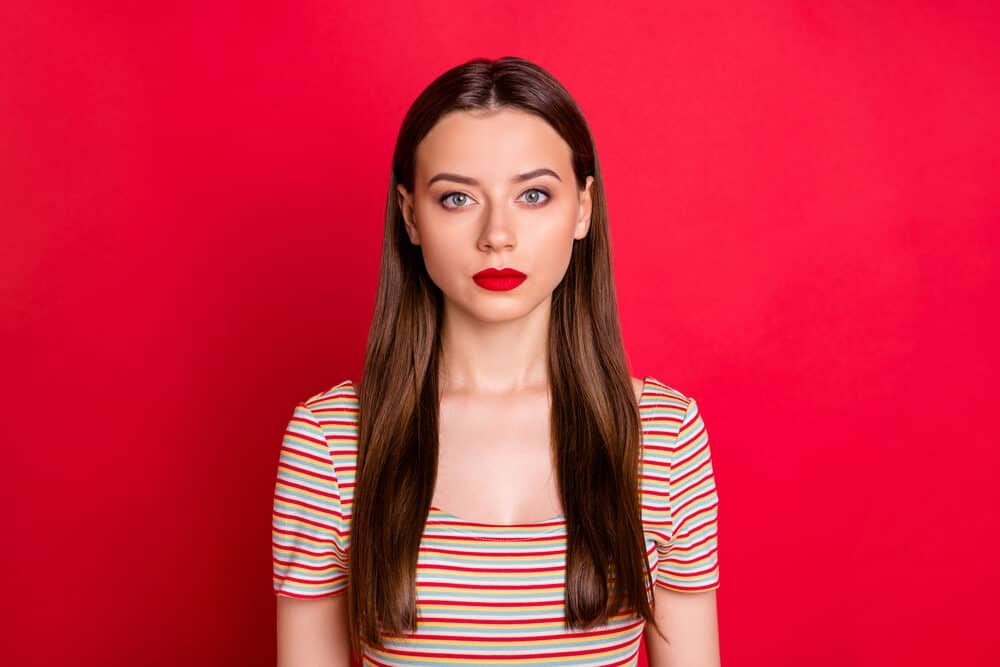 Best Products for 1A Hair
When it comes to styling and caring for your 1A hair, using the right product makes all the difference. If you're wondering which products you should choose, this is the section for you!
Here are some of the products best suited to take care of your 1A mane.
Giovanni Tea Tree Triple Treat Invigorating Shampoo
The peppermint, rosemary, and tea tree oil in this deep cleaning shampoo give you an invigorating clean that rejuvenates your hair and scalp and regulates oil production.
Its sulfate and paraben-free formula cuts through stubborn product buildup and leaves your strands squeaky clean but not stripped.
Nexxus Hydra-Light Weightless Moisturizing Conditioner
This weightless conditioner moisturizes your hair without weighing it down.
The formula is enriched with proteins and deep-sea minerals that replenish thirsty strands. For all of the moisture with none of the heaviness, look no further than the Nexxus Hydra-Light line!
SexyHair Big Blow Volumizing Gel
This volumizing gel is perfect for giving your blowouts a little extra oomph. It leaves you with up to 72 hours of increased humidity resistance.
It also adds body and volume to fine strands and protects them against heat damage. Unlike some other volumizing products, its residue-free formula won't leave your hair sticky or greasy.
Klorane Dry Shampoo
Dry shampoos, like this one, are perfect for sucking up excess oil in between washes.
Its fast-absorbing formula eliminates dirt, oil, and odor with ease and gives your roots some extra lift. In just over two minutes, you'll have hair that stays cleaner for longer and has plenty of light, bouncy volume.
Paul Mitchell Extra-Body Thicken Up Styling Liquid
This thickening gel plumps up each strand of hair for tons of extra volume. With regular use, your hair will appear fuller, thicker, and more full of body.
As a plus, its lightweight formula protects your fragile strands from UV rays and provides you with a lightweight, all-day hold.
Like every hair type, 1A hair comes with a unique set of strengths and challenges. While your lack of body and texture might be frustrating, your sleek locks have the potential to be absolutely stunning!
We hope the information included in this article has given you the tools to enjoy all the good hair days you could ever ask for.