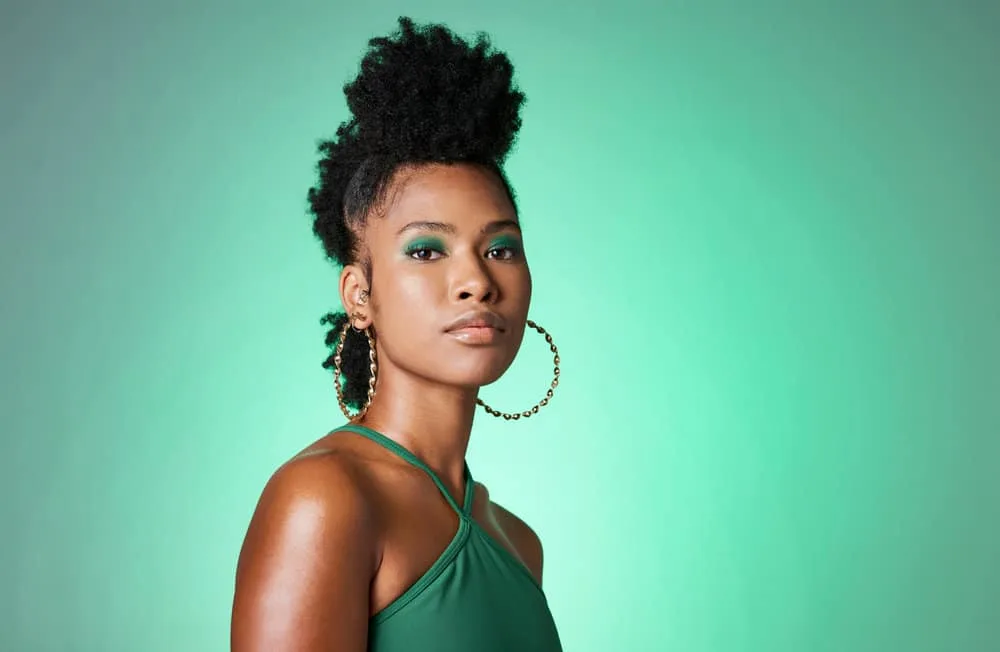 For women with 4C hair, finding the right hairstyle can be a challenge. The good news is that there's an entire class of styles that are perfect for caring for 4C hair.
Protective hairstyles protect the ends of your hair from damage and are a fantastic way to keep 4C hair healthy, moisturized, and growing. So if you're wondering which protective style you should try next, we've got you covered!
In this article, we'll explore some of the best protective hairstyles for 4C hair. We'll briefly explain why they are beneficial for your hair and give you all the info you'll need to pull them off.
Protective Hairstyles for Natural Hair
Protective hairstyles are great for women with 4C hair, promoting hair health and growth while reducing breakage. Popular options include two-strand twists, butterfly locs, cornrows, Bantu knots, crochet braids, passion twists, knotless braids, and wigs.
These hairstyles vary in installation time, maintenance, and styling options, but all offer excellent protection and versatility for 4C hair.
Two-Strand Twists
When it comes to protective hairstyles, two-strand twists are one of the best. These long-lasting twists are versatile, ultra-flattering, and take just minutes to install! Also, since they're super easy to create, two-strand twists are incredibly beginner friendly!
How to do 2 strand twists for beginners
Simply divide your hair into multiple sections. Then, split each section in half and twist it from root to end. Continue the process until you've twisted all of your hair.
When finished, you can wear your two-strand twists however you like. Leave them down for a soft and casual look, or pull them into a fancy updo for more formal occasions.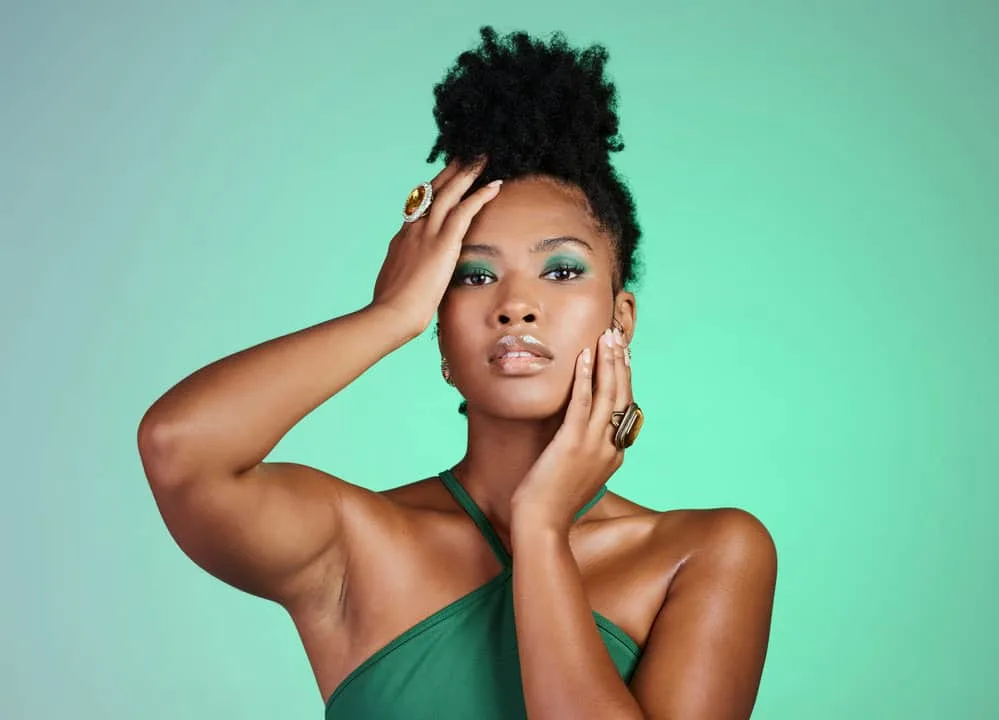 Butterfly Locs
Whether you wear them soft and silky or kinky and coarse, butterfly locs are one of the best-looking protective styles around. They look similar to dreadlocks but are created with extensions rather than your natural hair.
Easy BUTTERFLY BOB LOCS TUTORIAL (No Crochet)
And unlike traditional dreadlocks, installing and taking down butterfly locs takes just a few hours! After a maximum of four to six weeks, you can simply unravel your locs and get back your kinks and curls.
There are a few different ways to create butterfly locs. One of the easiest is to use the crochet method. To start, divide your hair into squared-shaped sections and braid each one straight down.
Next, pull the braid up and out before sliding a crochet hook through the base. Grab onto your extensions and pull them through the braid. Hold one-half of the extensions and your anchor braid together, and wrap the other half around the two.
Continue wrapping the locs until you reach your ends. Then, dip your finished locs into a cup of hot water to seal the ends and prevent the locs from unraveling.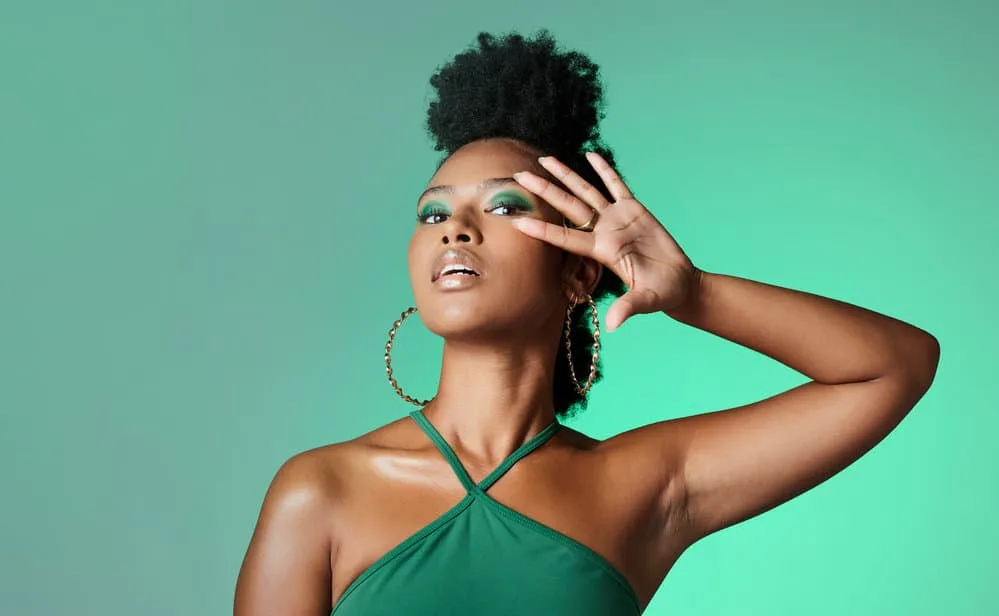 Cornrows
Looking for a low-maintenance protective style? Cornrows are a braided hairstyle in which the braids lay flat against your scalp. Like other protective styles, cornrows prevent tangles, breakage, and split ends while giving you a great looking 'do.
#143. HOW TO CORNROW 4 BEGINNERS ONLY
If you want to try out cornrows, divide your hair into neat rows.
Feel free to be as simple or creative as you like with how you create your rows. You can opt for a simple and classic look or amp up the braids' coolness factor by adding shapes, angles, and braids of different sizes.
Next, go to the start of each row and cornrow it from front to back.
With every stitch of the cornrow, you'll grab some loose hair. Doing so will anchor it to your scalp and ensure that your braids come out smooth and even. Cornrows last for one or two weeks if you do just the bare minimum. But with exceptional care, they can last for six or eight!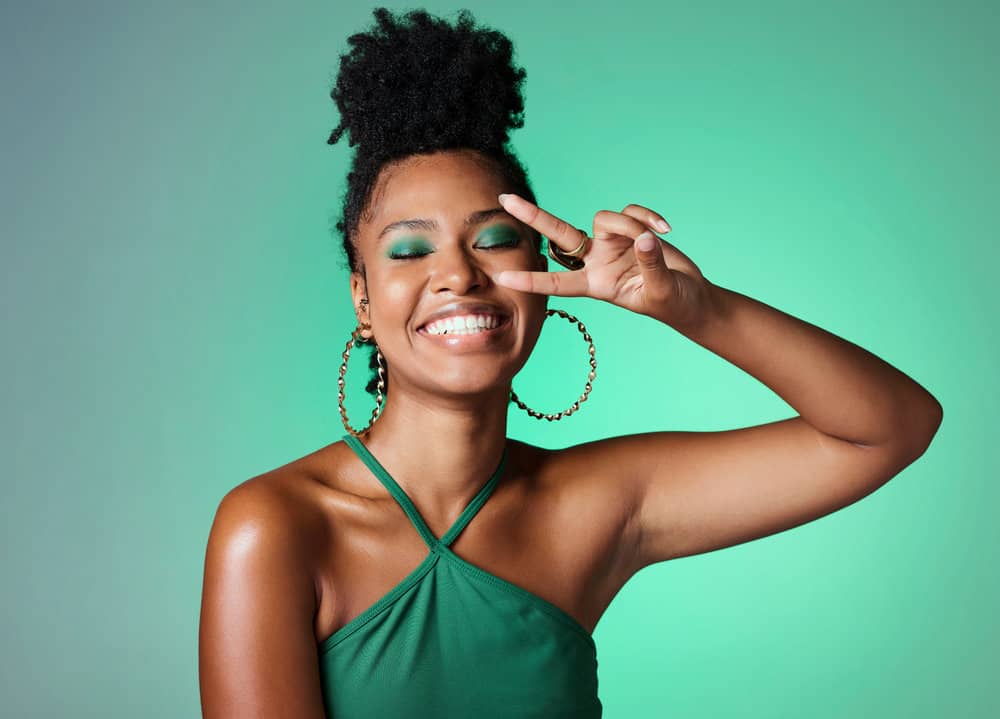 Bantu Knots
Bantu knots are one of the most popular protective styles for women with curly and kinky hair, and it's easy to see why! This stunning style, which originated in Africa, is comprised of small, knot-shaped buns.
How To - Perfect Bantu Knots EVERYTIME on Type 4 Natural Hair | Detailed Step by Step Tutorial
They're bold, classic, and last for days at a time. And we still haven't gotten to the best part! Wearing Bantu knots technically gives you two hairstyles in one!
When you finish rocking the adorable buns, unravel them to reveal loose, perfectly defined curls! To get the look, part your hair into neat, even sections. Keep in mind that the shorter your hair is, the more sections you'll need.
Grab each section by the root and twist it. Continue twisting the hair until you can't twist it any further. Wrap the hair around the base of the section until it forms a neat bun.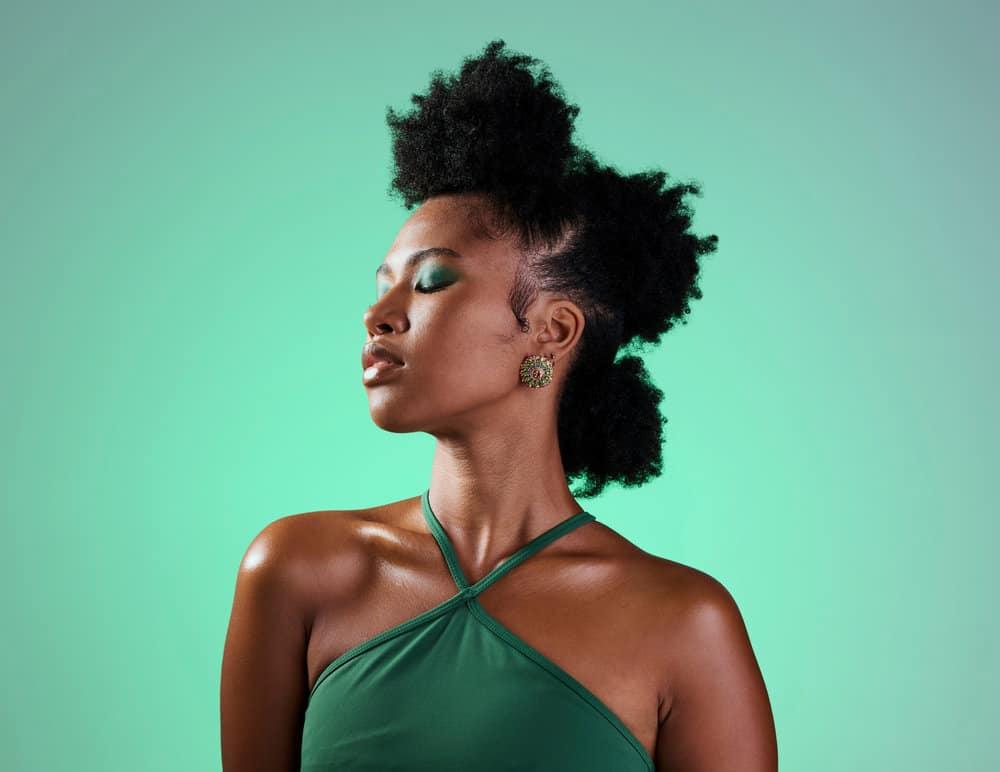 Crochet Braids
Are you looking for a protective style that offers unrivaled versatility? Crochet braids are a type of hair extension that uses a crochet hook to integrate artificial hair with your natural strands.
#552. BOUNTIFUL CURL; TRENDYTRESSES1.COM
To start crochet braids, cornrow your hair in your preferred braiding pattern; these braids will act as an anchor for the extensions. Once you've done that, use the crochet method to create any hairstyle you like!
From silky straight extensions to kinky dreadlocks, the possibilities are literally endless! The one downside is that because crochet braids involve several steps, it can take a while to get the hang of things. But once you do, you'll love the ease, versatility, and long-lasting nature of crochet braids.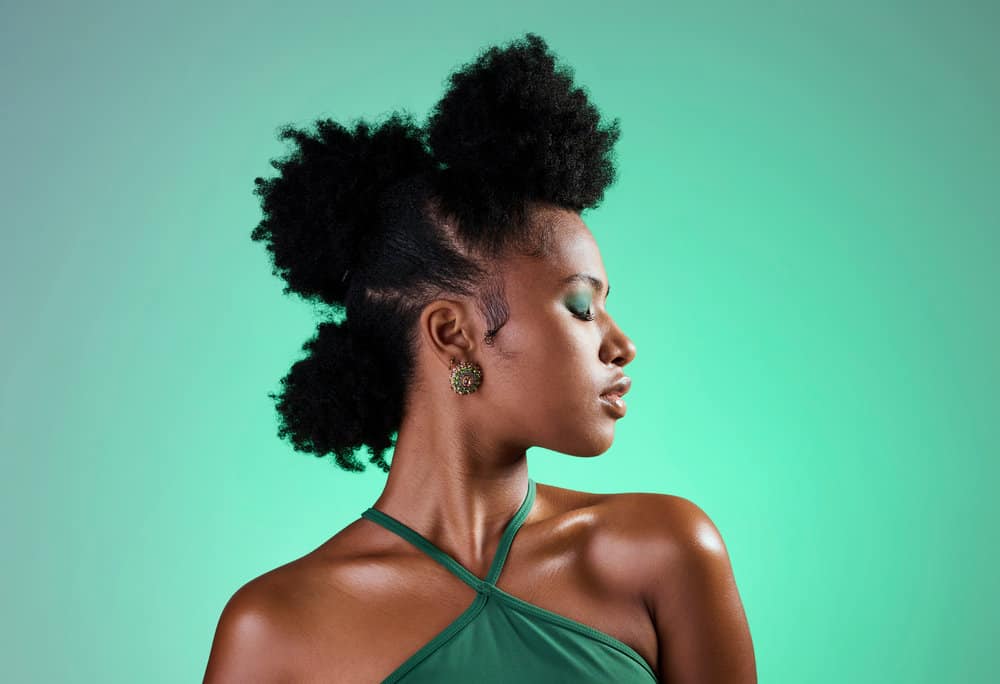 Passion Twists
Although they haven't been around for a long time, passion twists have proven that they're here to stay. Passion twists are a type of twisted hairstyle that's similar to two-strand twists.
EASY & NEAT PASSION TWISTS (rubber band method)
But instead of using just your natural hair, passion twists have hair extensions added to them. The hair is typically soft and silky, with a pronounced corkscrew-shaped curl.
That gives the passion twists a lustrous finish and a bohemian vibe. And while passion twists look absolutely amazing on their own, they create the perfect base for a number of gorgeous styles!
Try gathering them into a sleek half-updo or messy bun. You can even braid the individual twists together to give your locks a chunkier look.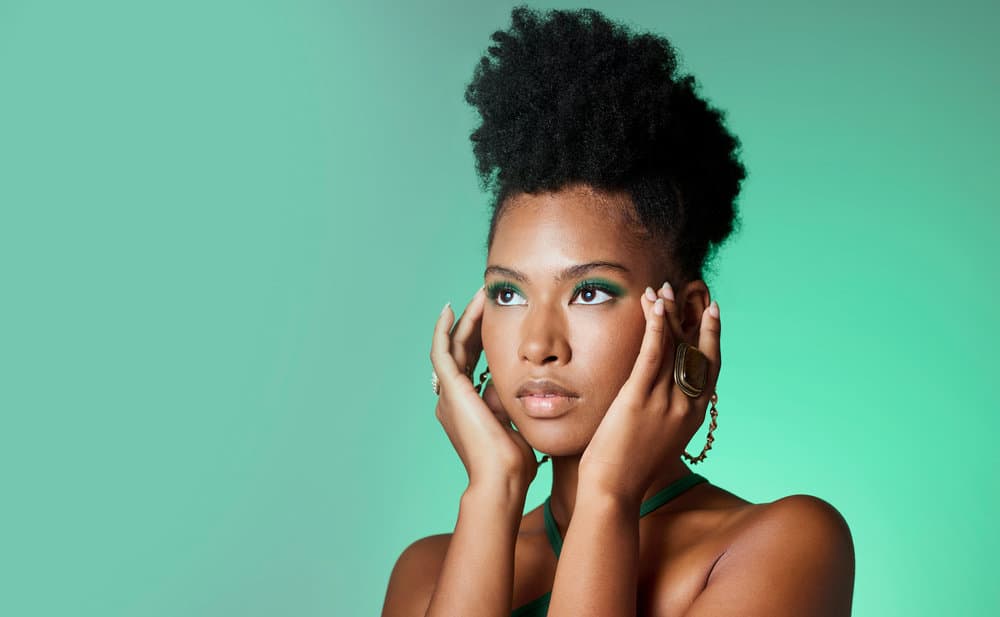 Knotless Braids
Hate wearing the same hairstyle day after day? If you're looking for a protective style with plenty of versatility, we'd like to introduce you to knotless braids.
LARGE KNOTLESS BRAIDS |PERFECT GRIP | BEGINNER FRIENDLY 👌🏾👏🏾
Knotless braids are similar to box braids, especially from afar. But unlike traditional box braids, knotless braids are installed in a way that creates a seamless transition between your natural hair and the extensions.
This technique creates less tension on your roots and scalp, making it an excellent option for those with 4C hair.
Just be aware that knotless braids don't last as long as traditional box braids. While traditional box braids last anywhere from 6 to 8 weeks, knotless box braids last for 4 to 6 weeks.
Related Article: Knotless vs. Box Braids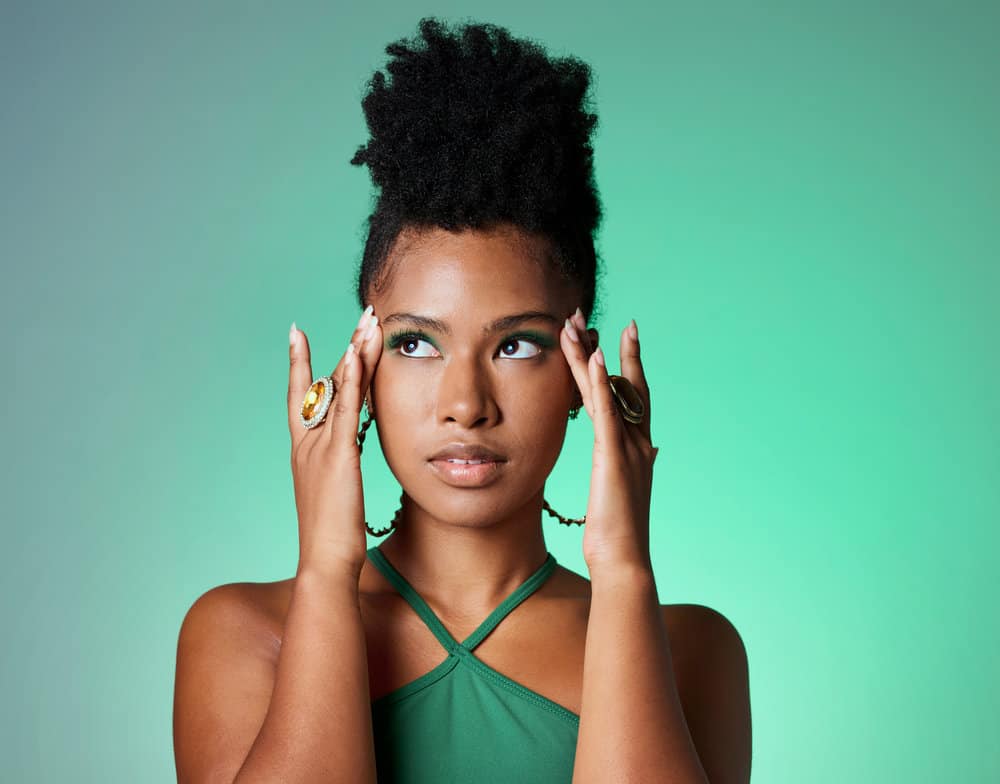 Wigs
While most protective styles require some level of braiding ability, wigs are incredibly beginner-friendly! As a protective style, wigs offer complete coverage for your hair without causing tension or manipulation.
🚨NOT CLICKBAIT! NO lace, NO glue, NO gel WIG! The ONLY THROW ON & GO wig YOU NEED! SO NATURAL 😱
Simply braid your natural hair or pull it into a low bun, then slide the wig onto your head. And that's all there is to it!
One of the most appealing things about wigs is that they're exceptionally versatile and come in a variety of lengths, materials, colors, and styles.
You can even customize your wigs to create a one-of-a-kind piece that suits your features perfectly. Just make sure that your wig fits well and that you install it correctly. Otherwise, they can lead to hair thinning around your hairline.
To sum up, embracing protective styling is one of the best things you can do for 4C hair. When installed and maintained correctly, protective hairstyles help you retain length, reduce breakage, and promote growth.
Additionally, most protective styles last for months, so you'll save a ton of time and energy on your daily styling routine.
And with so many great-looking options out there, you'll never have to sacrifice style! That said, we hope the hairstyles we've covered today were just what you were looking for!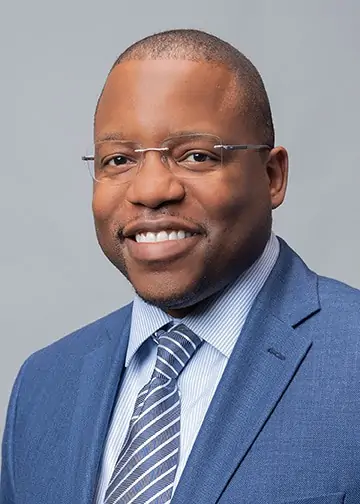 Kenneth Byrd holds a BS in Accounting and Management Information Systems and an MBA from the University of Alabama at Birmingham. With over 15 years of experience, Kenneth has been dedicated to hair care since 2008, when he co-founded Curl Centric® and Natural Hair Box alongside his wife. As a team, they promote healthy hair care practices through their comprehensive platform, Curl Centric. Curl Centric is a website operated by a husband and wife team that encourages healthy hair care. At Curl Centric, we aim to help our readers take control of their hair care journey and make good decisions about products, hairstyles, and maintenance techniques. We also have strict editorial integrity; here's an explanation of our editorial guidelines and how we make money.