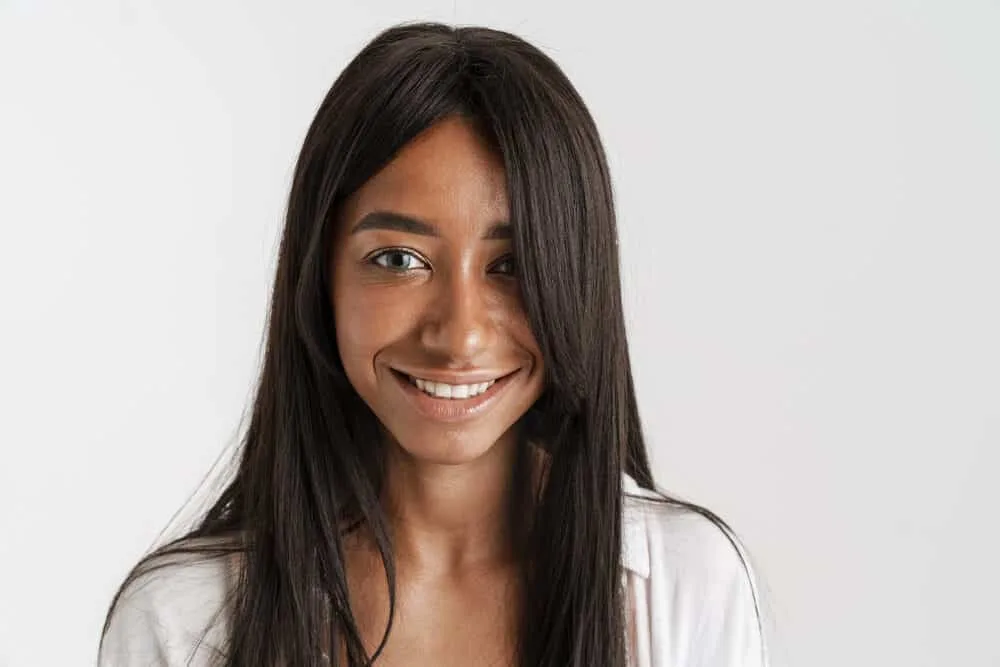 Wigs have become a major staple in the beauty and fashion industry, saving millions of women and men from countless bad hair days. They have also helped celebrities and everyday divas switch up their looks without committing to a long-term change.
When wig newbies first consider getting themselves a unit, one of the first things that come to mind is the cost. They wonder how much they'll need to pay to get a good quality wig.
By the end of this guide, you will understand how much a good wig costs, whether a wig may be overpriced, and much more.
How Much Is a Good Wig?
First, let's get into how to determine whether a wig is "good." A good wig is smooth to the touch, devoid of shedding, very easy to style, and doesn't necessarily look like a wig when worn.
Quality wigs also last for months vs. weeks and retain their original level of quality throughout that time.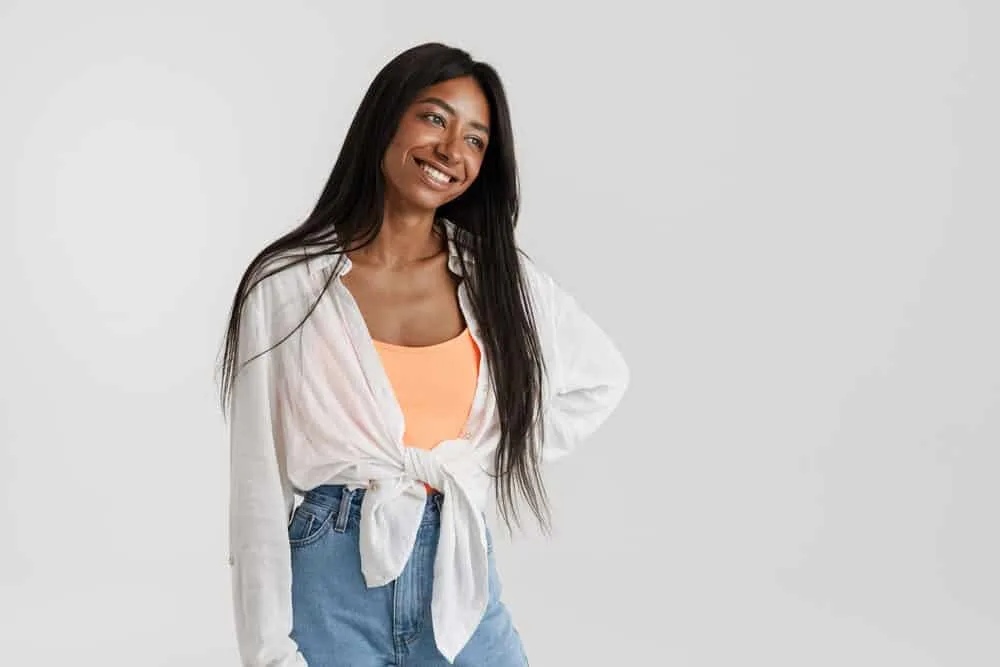 Bad wigs, or rather, poor wigs, feel dry and low-quality (let us explain). They can be compared to the texture of straw-like hair – rough to the touch, difficult to style, and very uncomfortable to wear.
They also don't last very long and shed like crazy.
So, how much is a good wig?
The truth is that it varies widely, ranging from $100 to $2000 or more. Some good basic wigs cost as little as $100 or less, and on the other side of the spectrum are wonderfully luxurious wigs that go up to $5000 or more.
While the price ranges can vary, the higher quality a wig is, the more you'll pay for it. In other words, good-quality wigs are usually more expensive than lower-quality wigs.
What Determines the Price of a Good Wig?
The cost of a wig depends on the hair type, how the wig is made, the length of the hair, and more. This section will delve into each of these cost factors to give you some insight into how much a good wig should cost.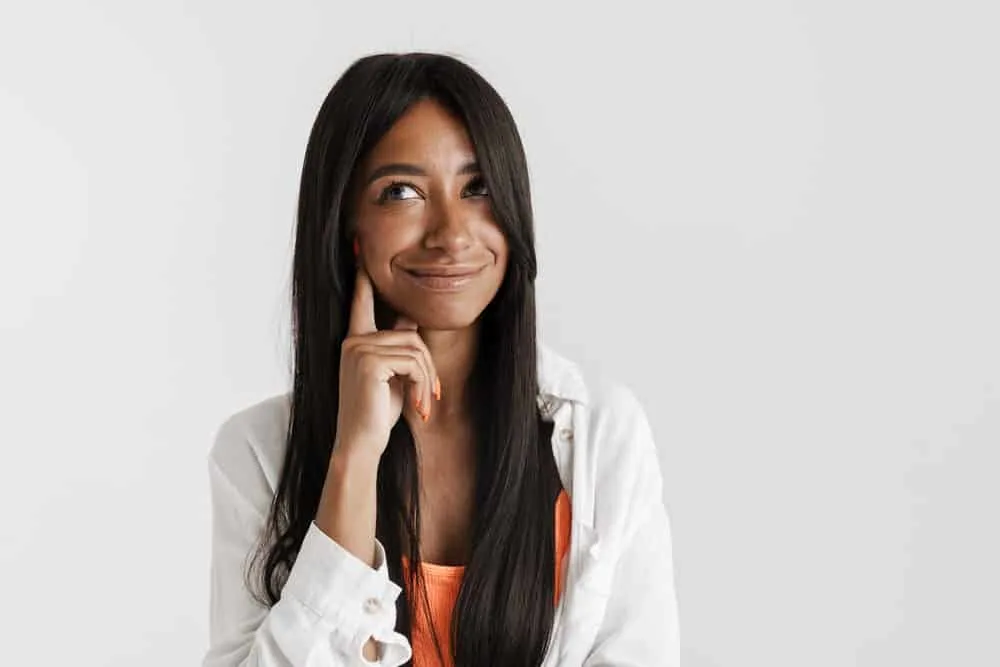 The Hair Type Matters: Synthetic vs. Real Hair Wigs
There are five different hair types that you'll see when you go shopping for wigs. Each hair type is associated with a specific level of quality and price range. Let's get into each of them below.
Synthetic Wigs
Synthetic hair is the cheapest of all types of hair. It's made of plastic or nylon. Synthetic wigs range between $20 to $100. They are not durable and won't last longer than a few months.
They are also not recommended for everyday use because they're prone to tangling.
But synthetic wigs do exist on a spectrum – good ones don't look like Halloween wigs; instead, a great quality synthetic wig looks like human hair (from a distance). A high-quality synthetic wig will be closer to $100 than $20.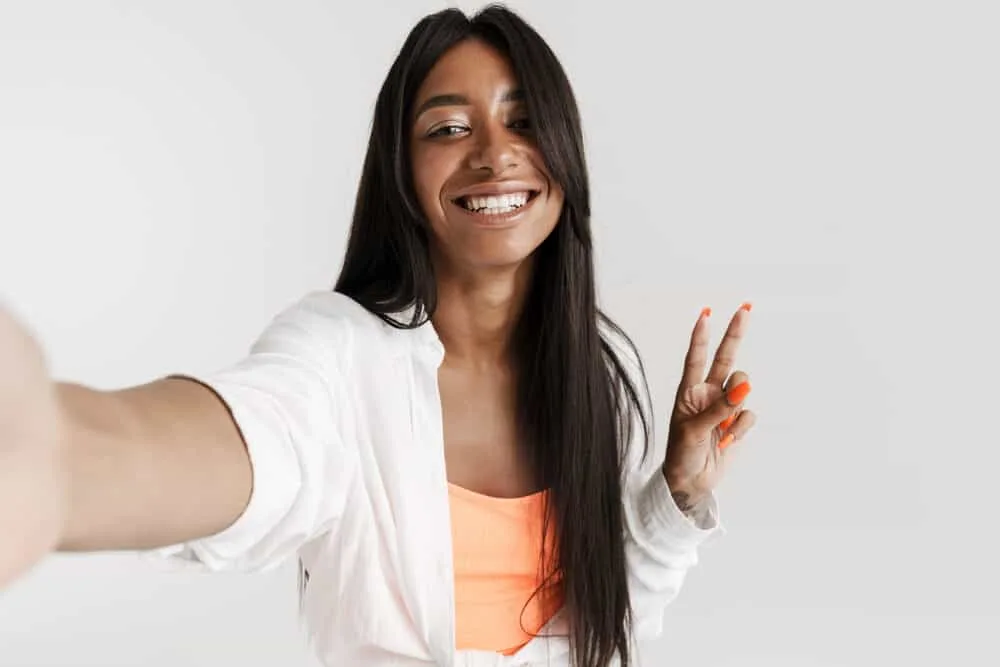 Human Hair Blend Wigs
A human hair blend is a mix of synthetic hair and human hair. This combination results in a wig that looks and feels less artificial than a synthetic wig.
As a result, these wigs are more expensive than synthetic wigs, but it's not all human hair. You can expect to pay around $50 to $150 for one of these. The best ones have the most real human hair, which will be reflected in the price.
Human Hair Wigs
As you may have guessed, human hair wigs are made from real human hair. A high-quality human hair wig can cost up to $500 or more.
The hair often looks natural but may go through quite a bit of processing, weakening the hair. There are two types of human hair: Remy and non-Remy.
Non-Remy hair is collected from multiple donors, and as a result, the cuticles are often misaligned. The cuticles are stripped to give the hair a smooth surface and combat tangling. This weakens the hair and lowers its quality.
Remy hair comes from one donor instead of many. The hairs' cuticles are unstripped and face the same direction, which means less tangling for the wearer.
Human hair may go through bleach, dye, or texturizing processes. Non-Remy human hair wigs cost less than Remy human hair wigs due to their diminished relative quality.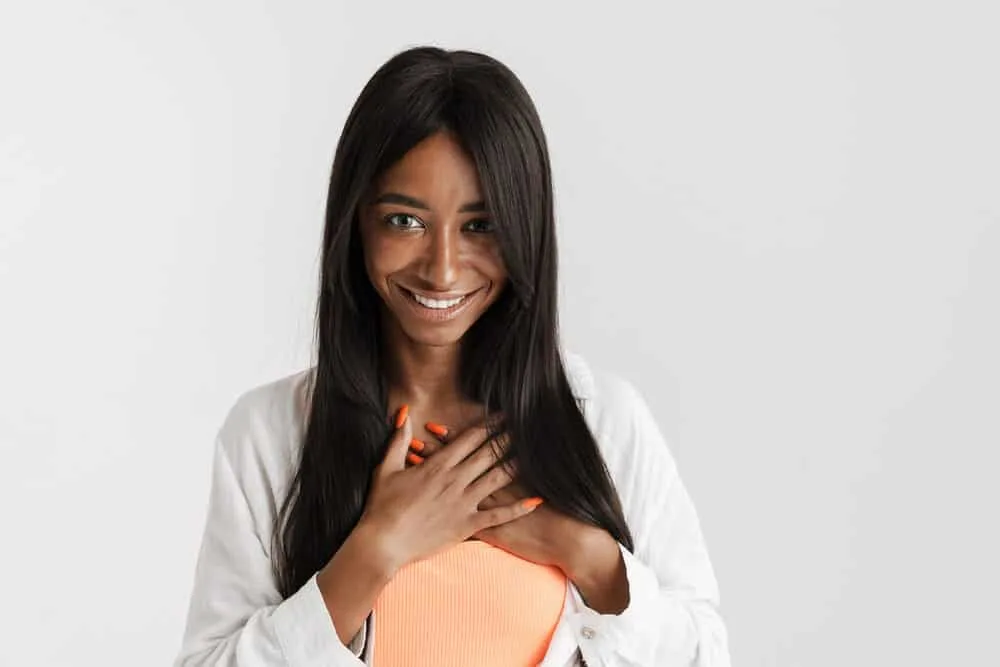 Virgin Natural Hair Wigs
Virgin hair is 100% natural hair gathered from a single donor. It has never been dyed, bleached, stripped, or otherwise processed. It is not prone to tangling, it's strong, and it lasts for years. Expect to pay hundreds to thousands of dollars for a genuine virgin hair wig.
Animal Hair Wigs
Animal hair wigs, on the other hand, are wigs made from the hair of horses, sheep, and other animals. This hair type is not used alone; it's mixed with human hair and can make for good durable wigs.
Wigs made from animal hair are more expensive than synthetic hair wigs, but they're still a cheaper option than human or virgin hair wigs.
If you tie the worth of a wig to the type of hair it uses, Virgin hair is undoubtedly the best, followed by human hair and then human hair blends.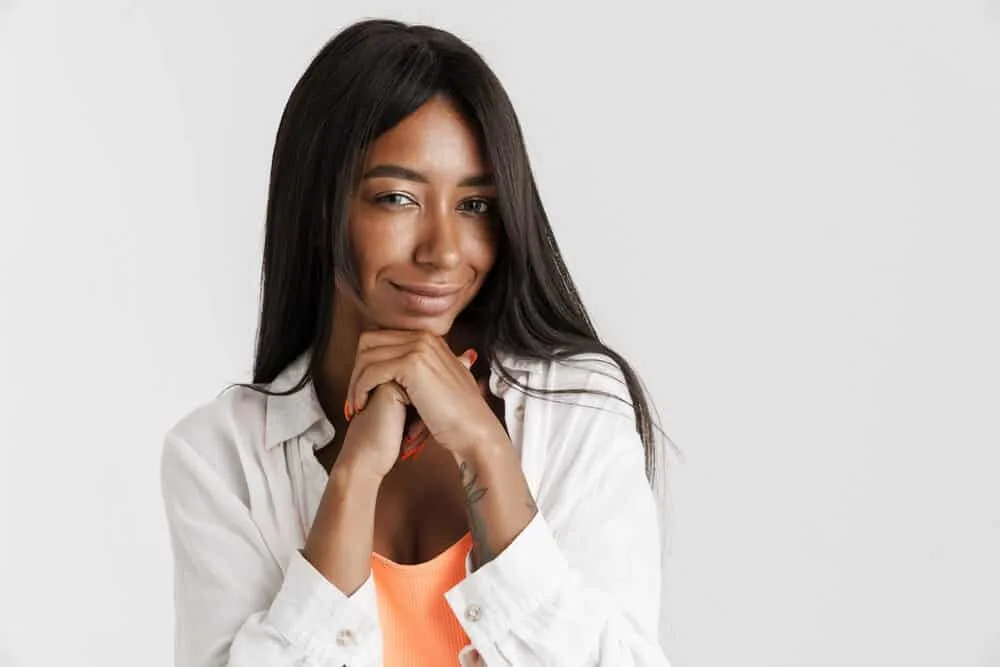 The Source of the Hair
The source of the hair used can also determine the wig's price. There are many origins of virgin hair, but the most common are Brazilian, Peruvian, Indian, and Malaysian.
These hair types differ in texture, shine, body, thickness, etc. Indian hair is the most expensive of all hair types due to its superior luster, manageability, and durability.
The Way the Wig Is Made
Another major determinant of the cost of a wig is how it is manufactured. Some wigs are hand-tied or hand-knotted, while others are glued or sewn onto a wig cap.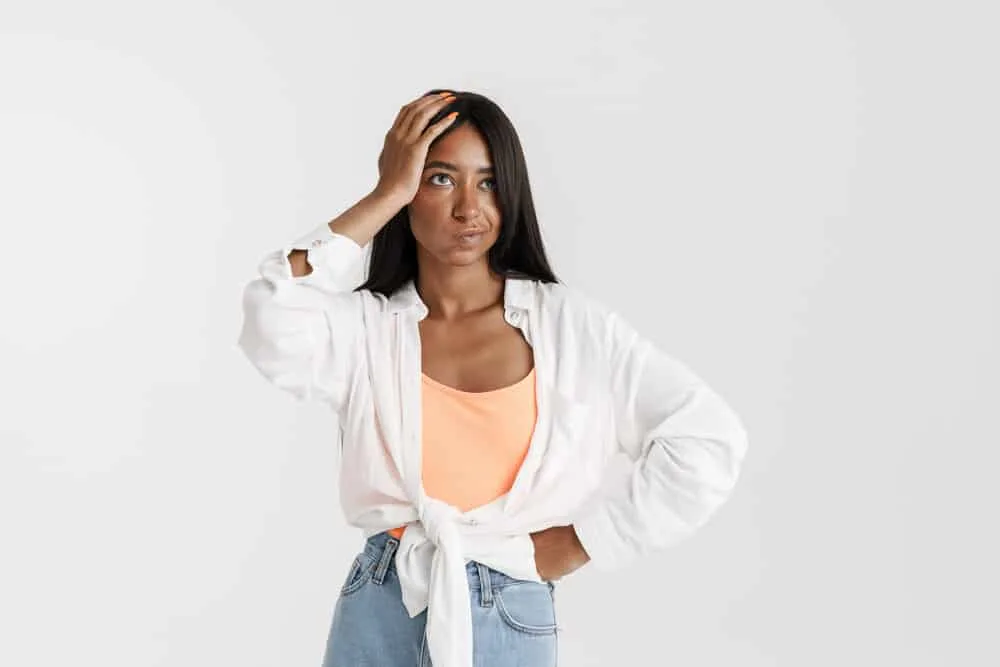 Hand-Tied
Hand Tied Cap Construction | Wigs 101
Hand-tied or hand-knotted wigs involve knotting tiny hair strands through the wig cap or mesh holes one by one. This process takes a lot of concentration and time.
Because hand-tied wigs look extremely natural and allow for enhanced parting versatility, they are more expensive than wigs made using other methods.
Note: Some wigs also come with a combination of sewn and hand-knotted strands of hair.
Sewn Wigs
Sewn wigs are made by sewing wefts of hair onto a wig cap. The weave can be sewn throughout the cap or only on a portion of the cap.
There are machines that expedite the sewing process. Not only is this the quicker method of wig-making, but it also results in sturdy, affordable wigs.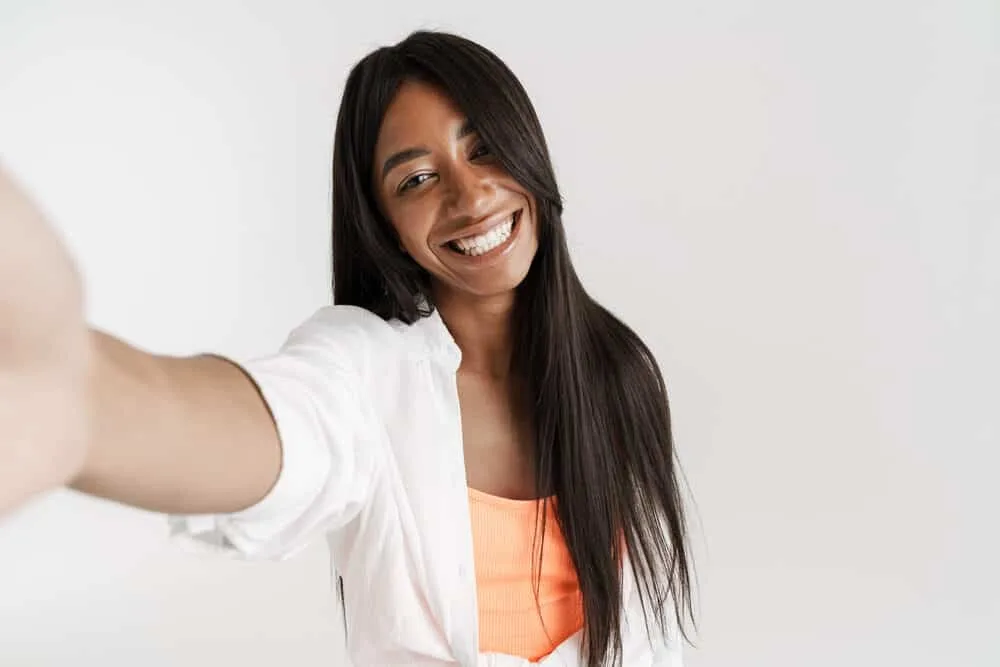 Glued or Taped Wigs
Another method of wig-making is the glued or taped method. It involves taping or gluing hair onto a wig cap. This is the cheapest of all wig constructions.
While a hand-knotted wig can cost up to $3000, a sewn-in wig is less than half, and a glued-in weave wig is about a few hundred dollars.
The Length of the Wig
As a general rule of thumb, the longer your wig is, the more you'll pay for it. This applies no matter what type of wig you're purchasing.
For synthetic wigs, the more length a wig requires, the more synthetic material the manufacturer must use to construct the wig.
Also, manufacturers pay more for longer human hair strands, and they pass those costs on to you when you buy longer wigs.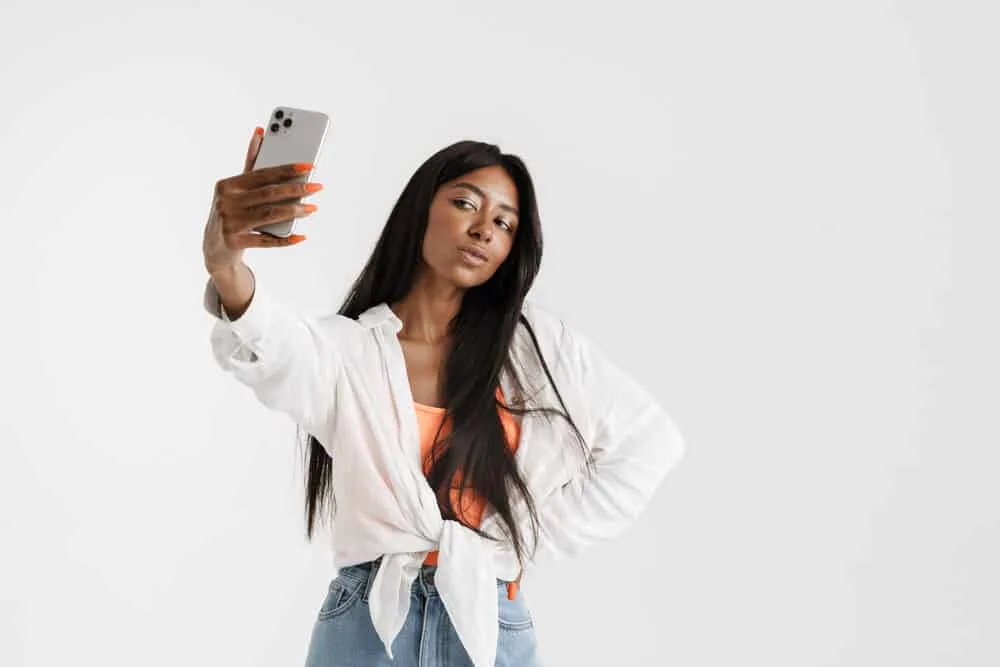 The Wig Cap Type and Features
There are several different wig cap constructions you'll encounter on the wig market. They include PU wigs, lace wigs, and open-weft wigs.
Each of these comes with a different general cost:
Polyurethane wigs, otherwise known as PU wigs, are wigs that are made from a thin, skin-like material. The hair is usually taped onto the material to simulate a natural hairline. PU wigs don't cost much because they have a thick baseline (which appears unnatural) and can be quite uncomfortable. You can get a good PU wig for about $100 to $300.
Lace wigs come in many varieties, including lace front, 360 lace, full lace, silk top, or HD lace. The lace functions as a breathable scalp look-alike and a base for hairs to be hand-tied to. As the name already suggests, lace front wigs have mesh/lace only at the front of the wig. Lace front wigs may cost as little as $90 but will not often cost more than $500, which is cheaper than full or 360 lace wigs. A good 360 lace wig (which has lace around the perimeter of the wig) ranges from $200 to $800 in most cases, while full lace wigs (completely hand-tied) can go for thousands on the high end.
Open-weft wigs are relatively cheap because they are often machine-made and don't have any lace. Depending on the type of hair you opt for, you may end up shelling out anywhere from $30 to $700 for your unit.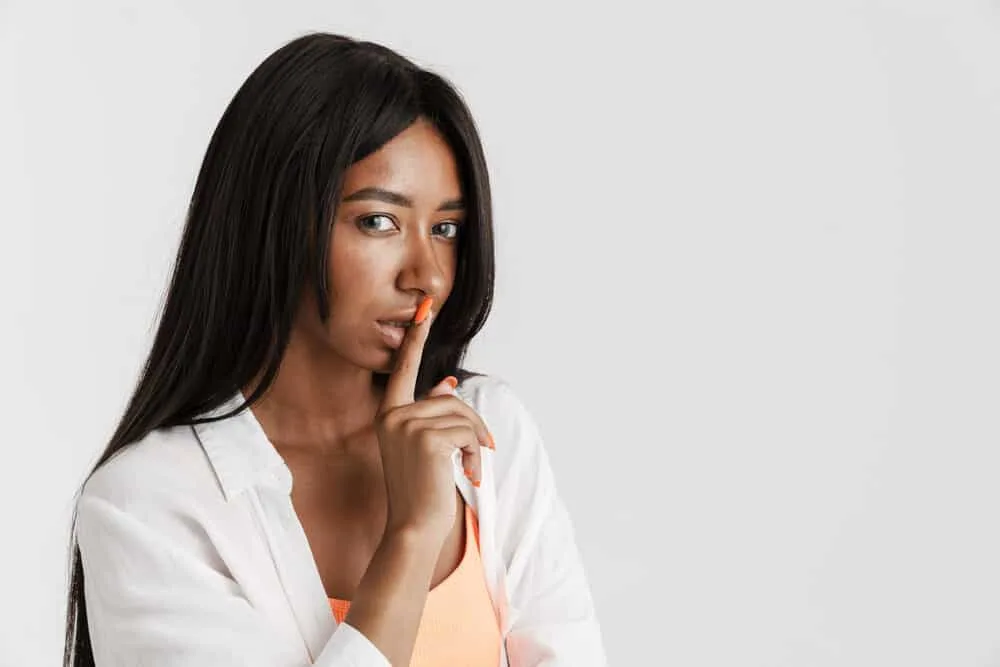 The answer to the question, 'How much does a good wig cost' isn't straightforward. The price can range from a few hundred dollars to about $5000, and many factors determine just how much you'll end up paying for yours.
We hope that this article has been helpful to you, having given you insight into what to expect as you go shopping for wigs.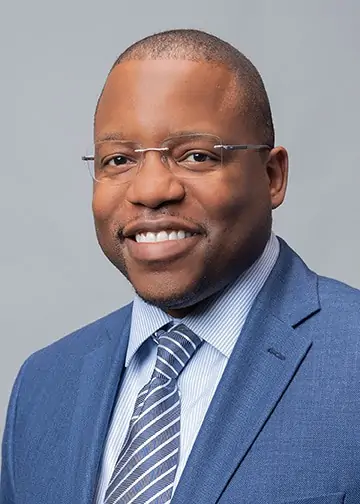 Kenneth Byrd, with a BS in Accounting and Management Information Systems and an MBA from the University of Alabama at Birmingham, has over 15 years of experience and is a recognized authority in hair care. Co-founder of Curl Centric® and Natural Hair Box, Kenneth has dedicated himself to promoting ethical and scientifically-backed hair care practices. Rigorous editorial guidelines, industry recognitions, and features in numerous media outlets evidence his expertise. Kenneth's commitment to transparency, quality, and empowerment has positioned him as a trusted voice in the field, empowering readers to confidently embrace their natural beauty.