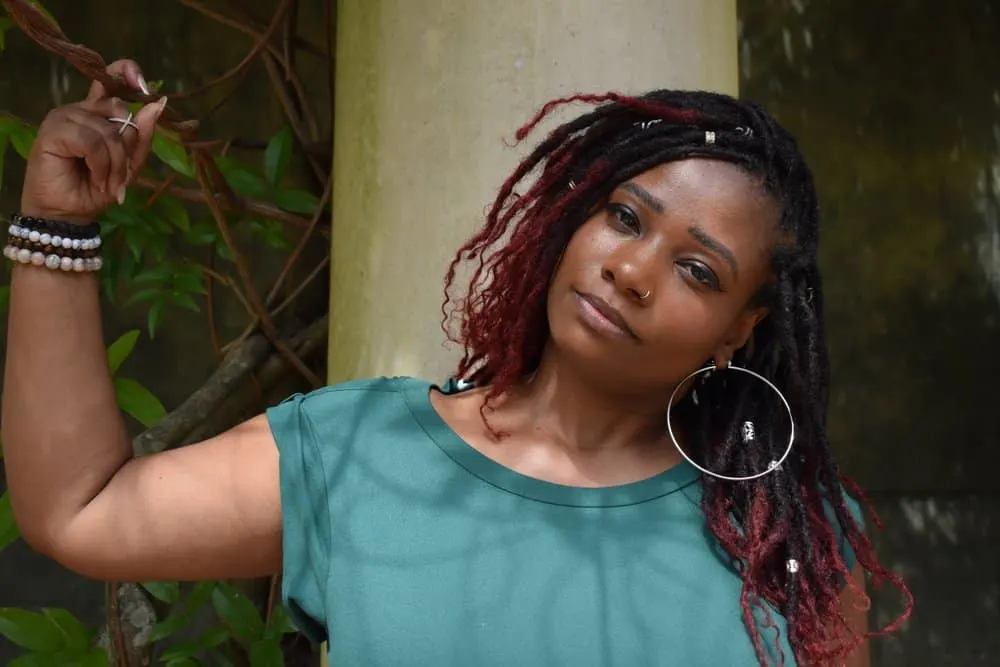 It's official: butterfly locs have taken the world by storm! And it's no wonder why. They're a temporary and protective alternative to traditional dreadlocks that retain all of the style's class and intrigue.
And while butterfly locs are stunning on their own, they look even better with some color. So if you're here because you aren't sure which color to get, we're here to help!
Today we will share some of our favorite butterfly locs with color. From all-over color to subtle accents, we'll review a variety of looks that are sure to excite. Let's get started!
1. Platinum Blonde Butterfly Locs
Are you wondering if blondes really do have more fun? Well, wonder no more because our first look is an absolute head-turner! These platinum blonde butterfly locs transform your natural hair into piles of ashy blonde locks.
613 Blonde BUTTERFLY LOCS TUTORIAL 🦋| #DISTRESSEDLOCS
And since your natural hair color will peek through the locs, they'll look like they have naturally grown out roots. The one downside is that not everyone can rock this look.
Platinum blonde is a cool, ash-toned shade that complements individuals with cool or neutral skin tones. But if you have warm skin, the icy shade may wash you out and make your skin look gray and ashy.
So if you have a warmer complexion, opt for a golden blonde rather than these platinum locs. This video tutorial teaches how to recreate these stunning platinum-blonde butterfly locs.
2. Emerald Green
With a name like emerald green, you know these jewel-tone locs look positively luxurious. And with such a stunning shade, why not dive in headfirst, and apply it all over?
CROCHET COLORED FAUX LOCS (green)|BEGINNER FRIENDLY
The emerald green shade brings a fun twist to your usual hairdo while transforming your locs into your favorite new accessory. It is worth noting that this deep, rich shade of emerald green is created with a blue base.
And because blue is a cool color, emerald green is better suited for individuals with cool or neutral skin tones. However, if you have warm skin and still want to try it out, consider going for a yellow-based green shade, like olive, lime, or chartreuse.
But if you've decided these emerald green locs are for you, you can learn more about recreating them here.
3. Brown and Pink Distressed Locs
This stunning look consists of soft pink and natural brown butterfly locs. And a gorgeous color combination isn't the only thing that makes these locs special. They're also distressed! Unlike regular butterfly locs, distressed locs have a lot more texture.
Butterfly Loc Tutorial | Brown + Pink Butterfly Locs
They have an undone quality about them, which helps make the locs look more realistic. The texture also gives the locs a bohemian vibe that contrasts nicely with the soft pinks and browns.
Butterfly locs may resemble actual dreadlocks, but they have a shorter lifespan of around four to six weeks. After that, you'll have to get them removed and reinstalled. As shown in this tutorial, these brown and pink distressed locs are as easy as 1, 2, and 3!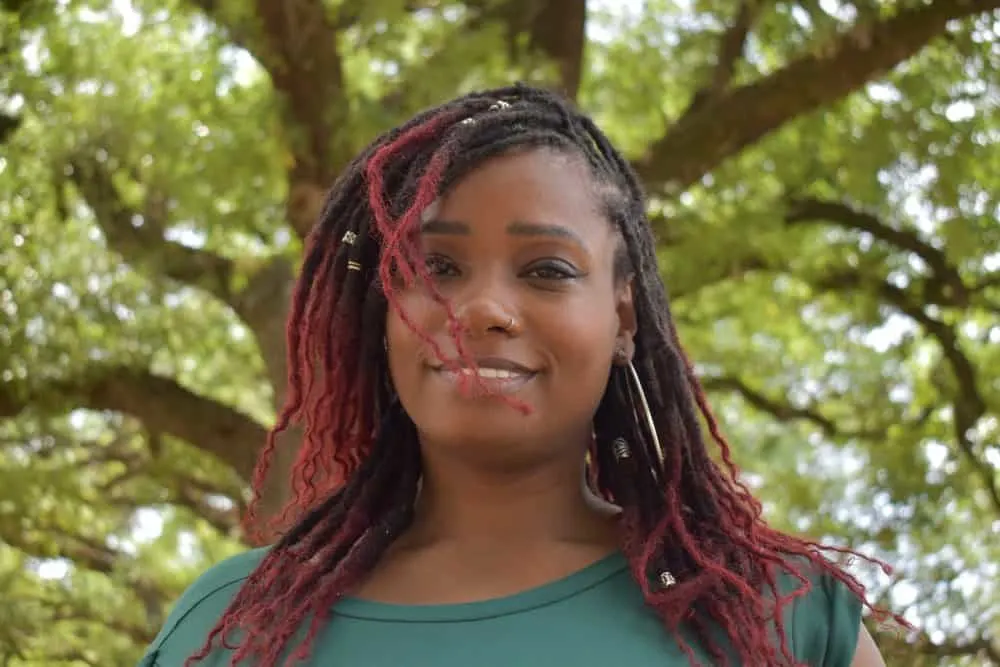 4. Burgundy Crochet Locs
Burgundy is one of those hair colors that seems to work magic on everyone who tries it. It's a deep shade of red with plenty of rich brown notes. It's a wine-inspired hue that looks incredibly rich and indulgent.
Red Butterfly Locs! NEW Braid Pattern! Illusion + Braidless Crochet! | MARY K. BELLA | Toyotress
And what better way to experiment with burgundy hair than with butterfly locs?
When installing butterfly locs, you'll use the crochet method. Start by dividing your hair into box-shaped sections and braiding each one. Then, use a crochet hook to insert a pre-twisted goddess loc through the base of each braid.
Bunch the loc together and insert your hook into it vertically. Grab onto your braided hair and pull it through the center of your lock to hide it.
Once you get the hang of the installation, you'll realize that crochet locs are much faster and easier to install than traditional locs. So watch this video tutorial to learn more about getting the job done on your own.
5. Peekaboo Blonde
Not sure if you can pull off all-over blonde? One of the best ways to ease yourself into blonde locs is to start off by using them as an accent shade. With peekaboo blonde locs, the color is placed at the back of your head.
BUTTERFLY LOCS TUTORIAL 🦋
When you wear your hair down, people will mostly see the naturally colored locs on top. But when you pull your locs up, the real magic happens. That will show off your peekaboo color and ensure that those stunning blonde locs are fully displayed.
To get the look, section off a patch of hair by the nape of your neck and install two or three rows of blonde butterfly locs. Then for the rest of your hair, install black or dark brown locs. Watch this tutorial for more information on installing these peekaboo blonde butterfly locs.
6. Pink, Silver, and Purple Highlights
Usually, when you get highlights, your stylist will use a shade similar to your natural color. But our next look ignores those rules by swapping out blondes and browns for vibrant pinks, silvers, blues, and purples.
Long Bob Butterfly Locs With A Pop of Color
Since the majority of your locs are done with a natural black base, the highlights add just a touch of pizazz to your locs. The great thing about this style is it gives you endless possibilities to express your creativity.
You can add as many or as few pops of color as you like and experiment with different combinations of colors. Just make sure you keep the pops of color spaced out and balanced by alternating the sections where you add colored hair.
That will create a more cohesive and understated look while still adding a fun touch of color. Have you decided these gorgeous pink, silver, and purple locs are right for you? Then learn how to get the look with this informative Youtube video.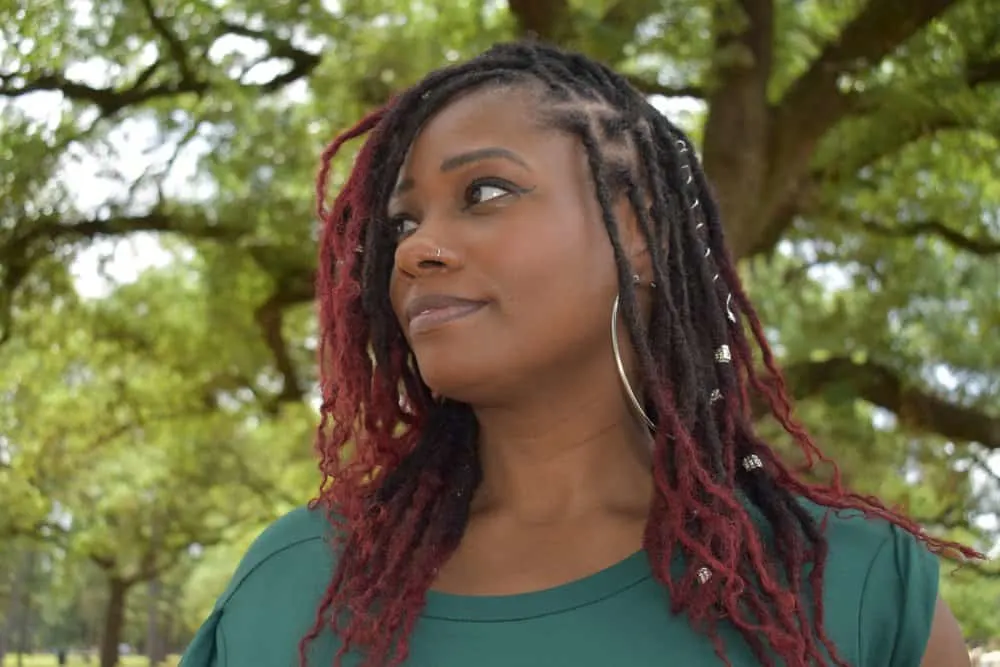 7. Gray Ombre
For decades, women around the world have dreaded going gray. But in recent years, men and women of all ages have started embracing the stunning shade and have even started a silver hair trend.
CHILLTORIAL Pt 10 | Gray Butterfly Locs & Relaxing Rain in SLOW-MO | MARY K. BELLA | Toyotress Hair
These gray ombre locs are a fresh, gorgeous take on the silver hair trend.
In case you weren't aware, ombre is a dyeing technique in which the ends of your hair are dyed lighter than your roots. While many ombre looks are soft and natural, this one uses silver extensions to create a more dramatic look.
The hair towards your roots is done with medium to dark gray. Then, the very ends of each loc is finished with drastically lighter silver ends. The contrasting shades of gray give your locs a shimmery, multidimensional appearance.
At the same time, the dark roots prevent them from looking too unnatural. If you've decided this silver stunner is the right look for you, this tutorial will provide all the info you'll need.
8. Gray Skunk Stripe
If you're a fan of e-girl fashion, you'll love our next look. A skunk stripe is one of the hottest trends in hair color and involves lightening a single face-framing patch of hair.
🦋SHORT GREY SKUNKSTRIPE/PEEKABOO BUTTERFLY LOCS TUTORIAL Distressed|ft.freetresshair|BACK TO SCHOOL
They give your locs just a hint of color and are a simple way to refresh your look without going too crazy. Best of all, gray is one of the few colors that work for everyone! Gray is a neutral shade, so it helps bring balance to warm, cool, and neutral complexions.
There are a few different ways to go about adding a gray skunk stripe to your 'do. You can either install a single gray loc or add a few to the other side of your head to tie everything together.
Just make sure you keep the color limited to small areas so you get the full skunk stripe effect. Watch how this talented stylist brought their gray skunk stripe to life by clicking here.
9. Royal Blue
When it comes to hair colors, blue is one of the best! And this shade of royal blue, in particular, is sure to turn heads. It's a rich and regal shade, with subtle hints of purple that closely resemble the color of a sapphire gemstone.
Because royal blue is a cool shade, it works well on those with cool skin tones. It will help bring out the blue undertones in your skin and give you a subtle glow.
And keep in mind that these locs aren't monochromatic.
They have subtle hints of black braiding hair woven throughout the sapphire hues. The slight variation between black and royal blue creates depth, so your locs shine like the sea.
With or without the black accents, royal blue hair exudes confidence and power. So if this sounds like the right style for you, watch this video tutorial to learn more.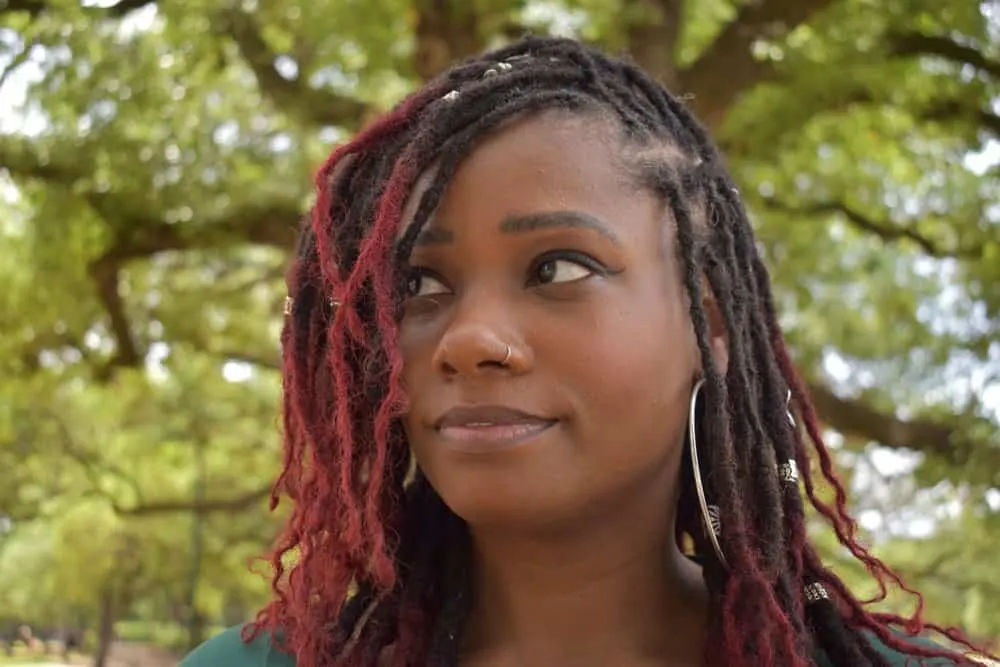 10. Blue and Green
While both green and blue goddess locs are great on their own, they look even better when you combine them in one vibrant style! The mix of blue and green creates a beautiful mermaid-like effect that looks stunning on virtually every skin tone.
BLUE AND GREEN BUTTERFLY LOCS
The key to achieving this look is ensuring the colors are evenly distributed throughout your locs. If you don't, you'll end up with a color-blocked look rather than one that blends together seamlessly.
To do that, try weaving black hair throughout the twists to tie everything together. Once you see these blue and green butterfly locs in action, you'll want to try them out for yourself. Here's a tutorial giving you step-by-step instructions on how to do just that!
11. Black With Neon Green Accents
It's hard to think of a hair color that's as vibrant and as polarizing as neon green. But if you're searching for a shade that's sure to turn heads, you'll want to pay attention to our next look.
Bohemian/Mermaid Distressed Soft Faux Locs| Waist Length| Beginner Friendly
While most of the locs are a natural shade of black or brown, there are bright, lime-green locs woven throughout. The neon green accents add dynamism to your everyday hairstyles and transform them into works of art!
Although neon green is an extraordinarily bright and unnatural shade, it's balanced out by the rest of the naturally colored locs. The best way to wear neon accents is to place them strategically.
Try adding a few face-framing pieces to brighten and accentuate your features. Not sure where the other neon green locs should go? The good news is that there are a number of video tutorials showing you how to do it.
12. Cherry Red Butterfly Loc Bob
When it comes to hair color makeovers, cherry red is well known for its transformative abilities. And this cherry red butterfly loc lob is one of the best ways to experiment with the fiery shade.
DIY Short Butterfly Locs At Home🦋| 2 Methods | Naturally Sunny
The deep red hue adds a touch of sultry sophistication to the look's carefree vibe.
The key to making your cherry red locs pop is using the right shade of red. More pinky reds, like this one, help bring out the pink undertones in cool and neutral complexions.
But for warm skin tones, opt for a more coppery shade. Either way, these locs are the perfect bold choice for those who want to stand out from the crowd. Here's a tutorial to show you the entire process.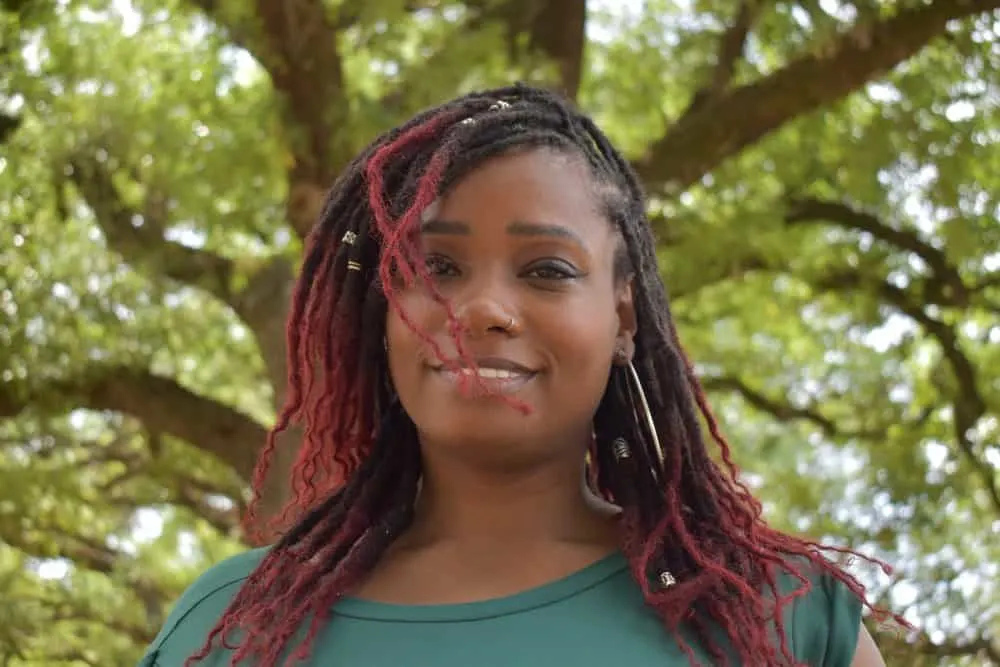 13. Cotton Candy Pink Butterfly Loc Lob
A cotton candy pink butterfly loc lob is a mouthful. But it's also a super sweet look that's sure to please any fans of the color pink. The all-over color can quickly become overwhelming, but the lob helps balance things out.
(DETAILED) Butterfly Locs Bob🦋🤩🤩 [Parting, technique, etc]
The good news is that it will just look like you've dyed your hair, and your natural roots are starting to show.
But if you want to create a seamless color transition, you can dye your hair to match the extensions. Thinking about trying these cotton candy pink butterfly locs out? This Youtube video will make the installation process painless.
14. Rainbow Ombre
This rainbow ombre look is all about color, color, color! So if you're looking for a bold and fun look, they might be just what you need! These locs feature a natural-looking black tone on the roots and mid-lengths.
But when you reach the ends, there's an explosion of multiple colors. And because the rainbow hair is reserved for just your ends, you don't have to worry about becoming overwhelmed with color.
There are a few different ways to approach these rainbow locs. You can either use rainbow braiding hair extensions or create a custom color blend.
While using pre-styled hair is faster, making your own rainbow extensions will give you a style that's literally one of a kind. Once you see this multi-colored look in action, you'll want to try it out today. So here's a video that will help break things down a little further.
15. Split Blue and Silver
Our next look is ideal for fans of big, bold colors. It's composed of two contrasting shades on either side of the head. The two colors meet in the center, creating an abrupt change from silver to royal blue.
Mid back Split Color Butterfly Boho Distressed Locs Tutorial / Butterfly Locs with diamond parting
When you wear your locs down with a middle part, you'll create a graphic, split-screen effect. But if you weave the locs together, you can create an alternating blue and silver pattern that's sure to make a statement.
And if you're not a fan of this color combination, we're happy to tell you that split-color butterfly locs look fabulous no matter which shades you use! So have fun experimenting with pulling your split color locs into different hairstyles.
To create this two-tone effect, part your hair straight down the middle. Then, do one half of the locs with silver hair and the other with royal blue. If you're ready to give this bold look a try, check out this helpful tutorial before you start.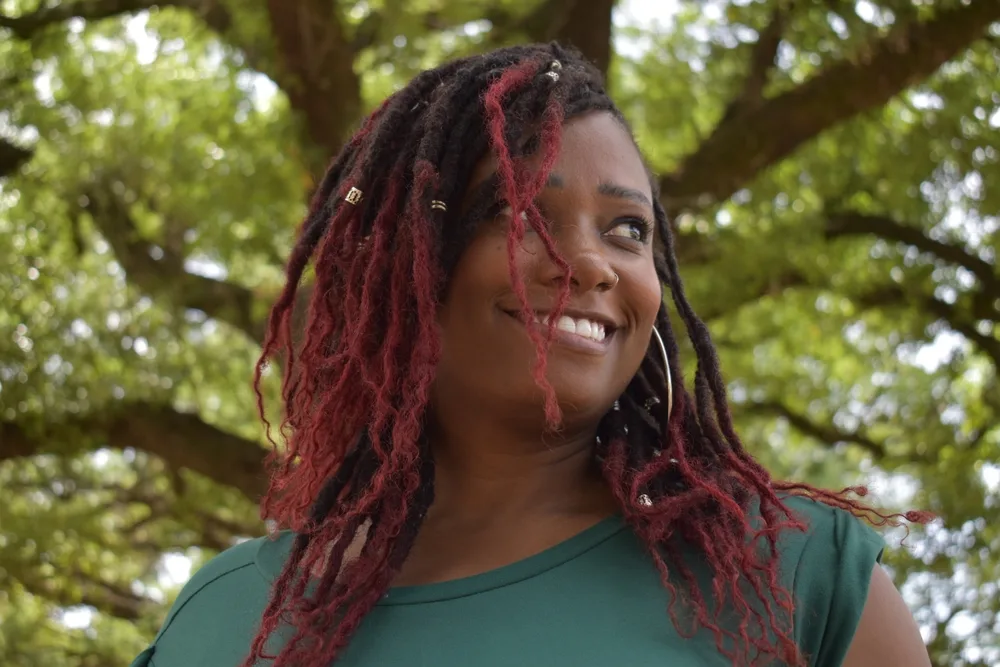 16. Natural-Looking Ombre
Although our final look is simple, it's absolutely stunning. It consists of long, dark butterfly locs contrasted against warm, golden ends. The ombre gives the locs a warmth that brings out the golden undertones in your skin.
Long Ombre Distressed Faux Locs with Highlights X Shake-N-Go Pre-fluffed Poppin Twist
And since the color is concentrated at the ends, this understated hairdo is perfect for the workplace. To create these natural-looking ombre locs, start installing your locs like usual. Begin with a shade close to your natural color or slightly darker.
Then, when you're about 75% of the way through the loc, begin incorporating light brown braiding hair into the ends. Continue wrapping your locs until you reach your desired length.
Once you've done that, seal the ends using your preferred method. Creating these natural ombre locs is relatively straightforward, but if you need more help, this video demo will help you get started.
17. Split-Color Black and Silver Butterfly Locs
While some hairstyles are soft and subtle, others are complete head-turners. And this look is definitely the latter. The split-color butterfly loc is a unique color-blocking look that incorporates two completely different colors in one style.
DIY BUTTERFLY LOCS (BEGINNER FRIENDLY) Half & Half COLOR | Freetress Waterwave
One-half of your hair is done in one shade, and the other is done in a contrasting or complementary color.
While multicolored butterfly locs look great when they're down, they look even better when you pull the locs into an alternating pattern to create an updo or half updo hairstyle. Now that you get the gist of things, here's a Youtube tutorial that will walk you through everything you need to know.
18. Extra Long Blonde Butterfly Locs
Have you ever gotten your hair done only to realize that your new braids or twists aren't long enough? Well, you won't have to worry about that with this look. These braids are long, shiny, and luxurious.
Extended butterfly locs | STYLEDBYPK
And the installation process is surprisingly simple! First, your natural hair is sectioned off in a neat grid-like pattern. Then, each section is braided about half an inch down.
Once you create the base, start feeding the butterfly loc extension hair into the braid. Once it's secure, wrap the extensions around your natural hair.
After you reach the end of your natural hair, use the braiding hair to create a small knot. That will help extend the length of the section so that you can surpass your natural hair's length.
Continue wrapping until you've reached your desired size. And that's it!
Remember that this technique requires a ton of braiding hair, so make sure you have enough before you start. For more tips, watch this convenient tutorial that helps break down how to get knee-length butterfly locs in more detail.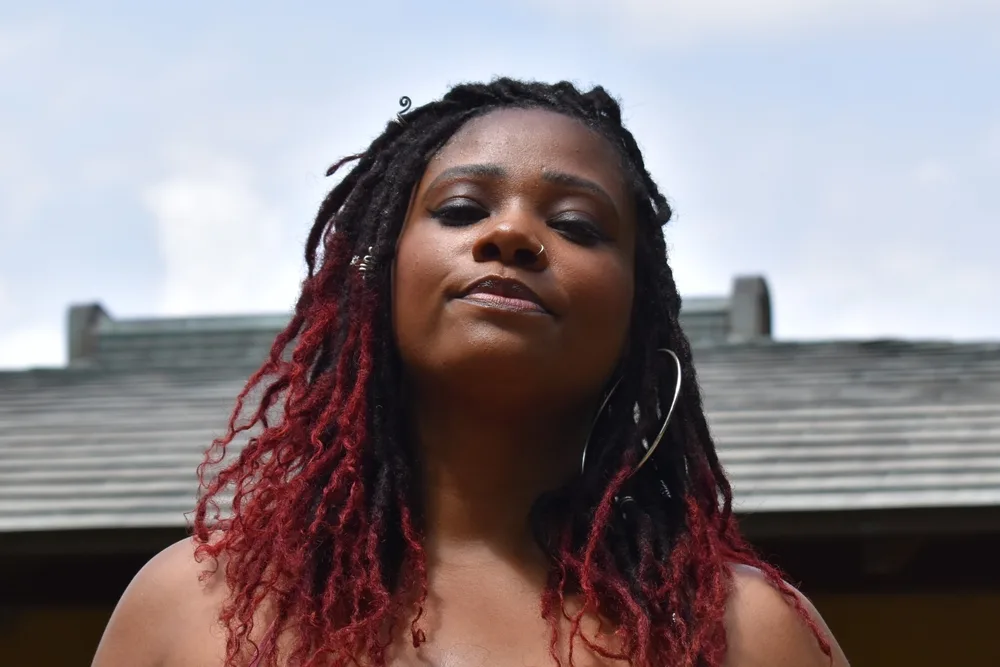 19. Burgundy Crochet Butterfly Locs
Burgundy is one of the shades that work for virtually anyone who tries it! Unlike true reds, burgundy has a blueish undertone. The cool blue helps balance out the warmth of the red, making burgundy a universally flattering shade.
DIY: XLONG RED Butterfly Locs FULL TUTORIAL | How to : Dye Natural Hair BRIGHT BURGUNDY 😍
Another thing that sets this look apart is that the locs are installed using the crochet method. When you get crochet butterfly locs, the installation process differs slightly. First, your hair is still sectioned off and braided.
You can either do single plaits or cornrow your hair flat against your scalp.
Once you finish the anchor braids, carefully insert a crochet hook into the base of the braid and secure your butterfly loc extension inside. Loop the loc around itself once or twice to secure it, and repeat the process until you've covered all of your anchor braids. And that's pretty much it!
Need more help getting started? Watch a video tutorial that goes into a little more depth.
20. Platinum Blonde Butterfly Locs
Whoever said that blondes have more fun may have been on to something. These platinum blonde locs are fun, flirty, and drop-dead gorgeous. But unfortunately, not everyone will be able to pull them off.
DIY 613 BUTTERFLY LOCS 🦋 TUTORIAL | BLEACHED HAIR
Platinum blonde is a cool, ashy shade, so it tends to look best on women with a cool or neutral skin tone. The icy shade may wash you out if you have warm skin.
It's also important to keep in mind that although butterfly locs look similar to real dreadlocks, they don't last nearly as long. On average, most butterfly locs last for about four to six weeks.
After that, you'll have to get your locs removed and reinstalled. Getting your platinum blonde butterfly locs just right can be tricky if it's your first time, so here's a beginner-friendly tutorial that walks you through the process.
21. Ombre Distressed Faux Locs
Not everyone who loves colored locs wants to experiment with unnatural shades like green, blue, and pink. Luckily, there are plenty of natural-looking colors that can brighten up your complexion and add more warmth to your 'do – and these distressed ombre faux locs are a great example of that.
Ombre Distressed Faux Locs 2020
For those unfamiliar with the term, ombre is the gradual blending of one color into another. So when you get ombre, your roots are typically left your natural shade, while the mid-lengths and ends of your hair are lightened.
The key to a great ombre is subtle transitioning, which results in a smooth color gradient. Wondering how to do that? Check out this video demonstration to see how to get the perfect ombre butterfly locs.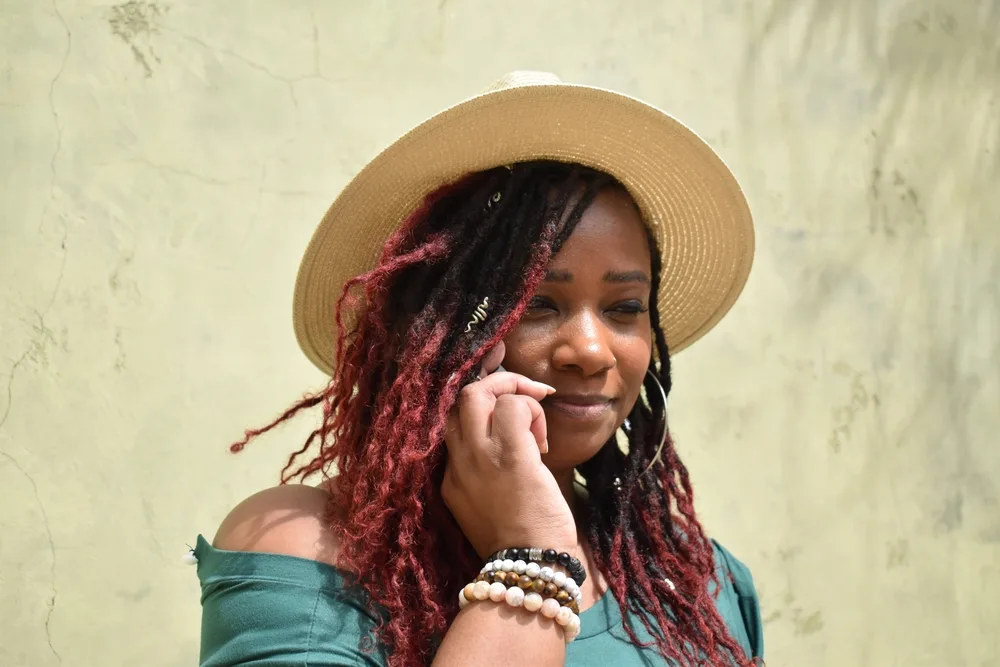 22. Butterfly Locs With Neon Green Peekaboo Color
When it comes to head-turning shades, it's hard to think of anything more eye-catching than neon green. And these bright, lime-colored locs are sure to grab everyone's attention, even without a ton of styling.
DIY: Green Peekaboo Soft Locs 28" *NEW METHOD*| It's Vee |
The best thing about this look is that it uses lime as an accent shade. This prevents it from feeling excessive or overwhelming. Additionally, incorporating a peekaboo color in your hair elevates an otherwise basic hairstyle.
Try pulling up the top portion of your locs into a half updo to put that electric green on full display. Does this sound like a hairstyle you want to try? Watch this detailed tutorial to learn how to create the perfect peekaboo color.
23. Distressed Butterfly Locs With Copper Accents
Most people think that you can only get highlights with loose hair. However, this couldn't be further from the truth. This captivating style uses copper braiding hair to create face-framing highlights.
Tutorial | Bob Length Butterfly Locs 🦋 (Distressed Locs)
And, like other face-framing highlights, that helps brighten and warm up your complexion. It also draws attention to your facial features, making you look even better than usual.
And remember, the color is just one aspect of this stunning style. On their own, butterfly locks create the perfect base for a diverse array of hairstyles.
You can either wear them loose or pull them up into an updo, bun, ponytail, or half down, half updo. But you don't have to take our word for it. Here's a video that will help break things down a little further.
24. Purple Butterfly Locs
Although it's not a common hair color, there's a lot to love about purple. It's a neutral shade since it's made by combining warm red with cool blue. It's also a color with a long history and has been used to signify everything from royalty and luxury to creativity and fantasy.
THIS COLOR SLAPS!|Wax Coloring My Hair for Purple Butterfly Locs| Long Distressed Bob|Bri Ward
Installing purple butterfly locs creates a vibrant, fun, and youthful look that's sure to delight all the color lovers out there.
Installing your purple butterfly locs on purple natural hair will give you the best result.
Dyeing your hair the same color as the extensions creates a seamless transition between your natural and synthetic hair. But we get it.
You might not want to dye your natural hair purple. Fortunately, you don't have to worry about your natural color peeking through. You can use a temporary hair dye, just like this talented creator did in their video.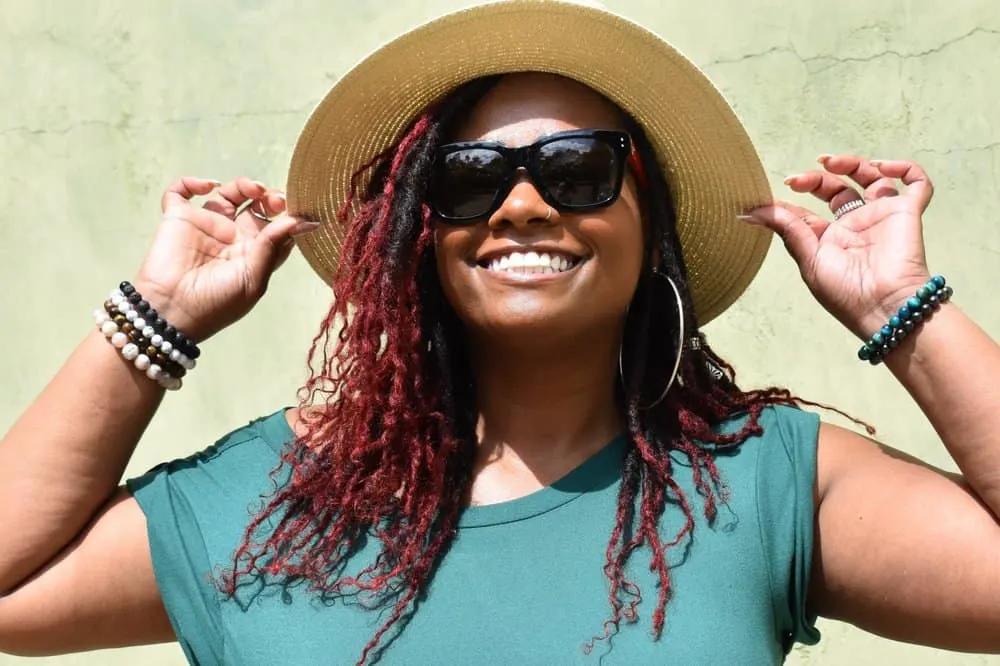 25. Butterfly Locs With Rainbow Ends
If the other looks on this list had color, this one is jam-packed with it! Rainbow hair is bright, vibrant, and fun. To get the look, get a few packs of braiding hair in a variety of vibrant shades.
Start your braids like normal, then slowly feed in your first color part way down the loc. After a few passes, trim the excess and switch to your next color.
Keep alternating until you're satisfied with the length and color pattern.
Just remember to make sure you're wrapping the hair tightly. Otherwise, one or more of your colors may start to come undone.
It's a lot to remember, and getting your rainbow ends just right can take a few attempts. Fortunately, there are video tutorials, including this one, to walk you through the process.
26. Grey Ombre Butterfly Locs
For years, women have dyed their grays as soon as they start to peek through. However, things are changing, and slivery gray has become one of the most sought-after hair colors.
T/Grey Individual Butterfly Locs// Toyotress Hair
Whether you want to embrace your graying strands or are just looking for a new shade to try out, this is the look for you! Because the silvery hues are kept at only the bottom of your hair, it's a surprisingly easy way to incorporate gray into your locs.
If you want to try out gray ombre, simply start your locs like usual.
Then, about halfway through the loc, begin incorporating the gray braiding hair. Continue wrapping your locs until they are at your desired length.
Then, seal the ends to keep them from coming undone. Need a little more help getting started? Watch this video tutorial to learn how you can create grey ombre butterfly locs on your own.
This two-in-one look has a lot in common with the classic mullet. The front is all business, while the back is an explosion of color. It's the perfect style for people who want to experiment with color without diving in completely.
BUTTERFLY LOCS TUTORIAL 🦋
The best part about this look is that you can make the color as simple or complex as you like! Use a shade that is close to the base color to create a subtle variation in color. Or, you can experiment with edgier hues and coloring techniques.
Either way, this look gives you plenty of flexibility.
That's because the hidden highlights will only be partially visible when your hair is down. The real magic happens when you pull your hair up into a ponytail, bun, or updo.
That will expose your colored locs and create an explosion of color. Now that we've given you a general overview of the style, you can watch this tutorial for more detailed instructions.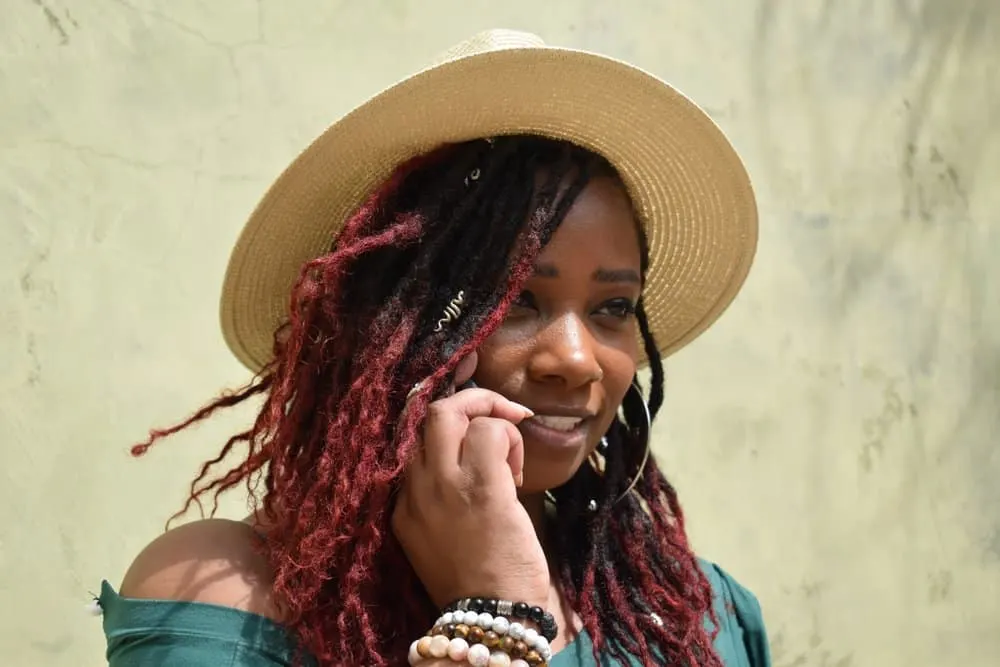 28. Red Boho Distressed Butterfly Locs
Distressed locs have a lot more texture than standard butterfly locs. That gives them a bohemian charm and helps them look more natural. It also imparts your locs with an effortless, lived-in look that will have people begging to know where you got your hair done.
The only Butterfly Boho Distressed Locs Tutorial you need ‼️Butterfly locs using spring twist hair
Another great thing about the red boho distressed butterfly locs is that pretty much everyone can find a shade of red that works for them. On pale skin, red creates a fiery contrast that helps your skin stand out. On darker complexions, it helps play up the subtle pink and red undertones in your skin.
That adds a bit more warmth to your face and makes it look extra glowy and radiant. Do you wish you had more information on how to get the look? Don't worry; we've got you covered! Here's a Youtube tutorial that will make things clearer.
29. Long Copper Crochet Butterfly Locs
There's no doubt that copper is one of the most flattering shades you'll ever come across. It's a shimmery blend of red, orange, and gold that perfectly suits most skin tones.
STEP BY STEP TUTORIAL: BUTTERFLY LOCS USING PASSION TWIST & SPRING TWIST HAIR | QUEENOFSLAY
Copper is also a warm shade and can help bring out the warm undertones in your skin. And although it's an unnatural metallic hue, copper can look surprisingly natural!
Copper also pairs exceptionally well with darker roots, so you don't have to worry about your roots sticking out.
You can watch this informative video demo if you're curious about what it takes to make this style your own. The locs featured in this video are a bit thinner, but you can always add a little more substance to yours by incorporating more braiding hair.
30. Multidimensional Green Butterfly Locs
While pops of color are nice, sometimes it's better to dive all the way in and apply that color all over. These two-toned green butterfly locs will help you realize that even the most out-there colors can look bomb.
Green Butterfly Locs | St. Patrick Day Collab W/Glam Eyetique | GRWM Hair/Makeup | MissUniqueBeautii
The creator in this entry incorporated a darker shade to act as lowlights and add more visual interest to the look. Either way, this shade of jewel green will leave your hair looking luxurious.
Once you see how vibrant this style looks in person, you won't be able to get enough of it. It's also important to mention that this particular shade of green has a bluish base, so it's best suited for people with cool or natural skin.
But if you want to try it out with warm skin, try opting for a more yellow shade of green. Are you wondering what it takes to make this beautiful hairstyle your own? All you have to do is take a look at this easy-to-follow tutorial.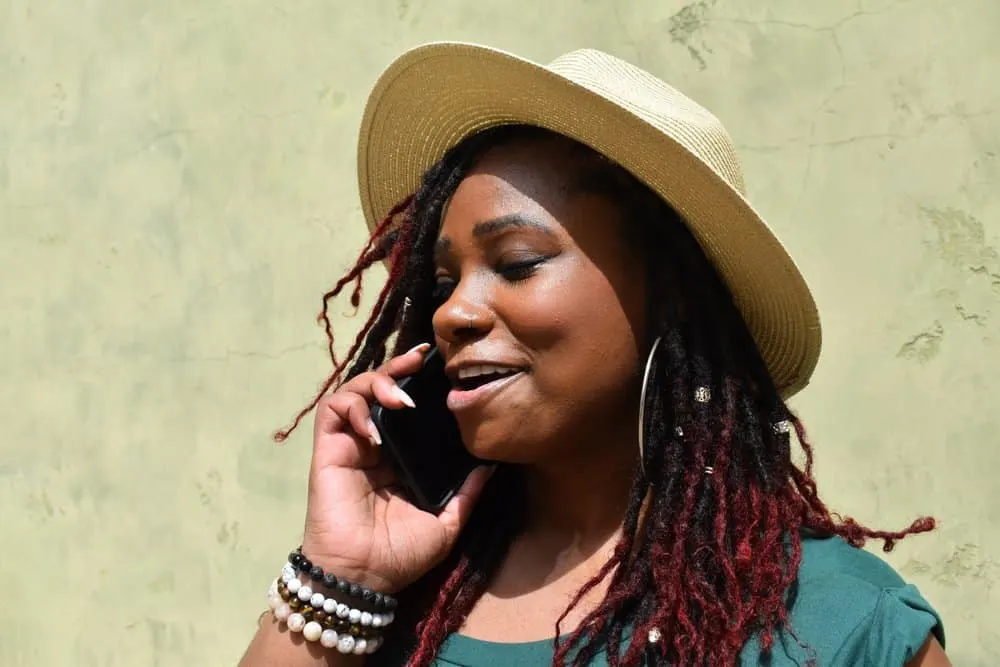 31. Butterfly Loc Lob With Pops of Color
Butterfly locs with tons of color look amazing, but sometimes you're in the mood for something a little more subtle. And that's precisely where this adorable look comes in!
It incorporates a small handful of brightly colored locs to break up the naturally colored base. That creates a few fun pops of color while the look remains relatively understated and wearable.
Long Bob Butterfly Locs With A Pop of Color
You can add as many pops of color as you like or keep things simple with a few accent pieces. There is also plenty of room to play around with the number of colors you add to the look.
Want to make your butterfly locks look even cuter? Make two of the locs longer in front, just like the stylist did in this video, to make it look like you have antennae bangs.
32. Pink and Purple Butterfly Locs
Are you stuck trying to decide between two or more colors? Well, as this stunning look proves, sometimes not making a choice is the best decision of all. Combining pink and purple butterfly locs gives you an incredible style that's full of vibrant colors.
Pink & Purple Butterfly Locs Tutorial
Keep in mind that unless you also dye your hair, your natural strands will peek through the lighter colors. Whether this is a problem depends on your preferences.
Some people love pairing bright colors with dark roots because that helps create a natural-looking gradient. Either way, this look is sure to satisfy your color needs. Here's a convenient tutorial that helps break things down in more detail.
Do Butterfly Locs Tangle?
Butterfly locs are designed to have a somewhat messy, bohemian appearance, but they do not typically tangle in the way that unstyled hair might. The locs are created using a technique that wraps hair around a braid or twist, which helps to prevent the hair from tangling within itself.
However, it is essential to properly maintain your butterfly locs by regularly moisturizing and gently detangling the roots with your fingers or a wide-tooth comb to prevent matting at the base. Despite the initial protective design, even butterfly locs can develop tangles over time without proper care.
Do Butterfly Locs Hurt?
The installation of butterfly locs shouldn't hurt if done correctly. While there may be some tension on the scalp during the process, it should never be to the point of severe discomfort or pain. It's essential to communicate with your hairstylist if you feel any discomfort during the installation.
However, your scalp may feel tight or sensitive for a few days after getting the locs, especially if it's your first time or if the locs are installed very tightly. Remember, excessively tight braiding can lead to hair damage and traction alopecia, so it's always best to prioritize your comfort and hair health.
How Do You Seal Butterfly Locs?
Sealing butterfly locs is a critical step in ensuring their longevity. You can do this by using a lighter or hot water method. With the lighter method, you lightly run a flame up and down the loc to melt the synthetic hair slightly, which helps to seal it in place. Be very careful not to burn your natural hair or yourself.
In the hot water method, you dip the ends of your butterfly locs into hot (not boiling) water. This heat will help to seal the synthetic hair. Once you have completed either method, trim any frayed ends for a neat appearance. Always proceed with caution, and if you're not comfortable with these methods, seek professional help.
How Much Do Butterfly Locs Cost?
The cost of butterfly locs can vary widely based on several factors, such as your location, the experience level of the stylist, and the length and volume of the locs you desire. Generally, you can expect to pay anywhere from $150 to $500 for professional installation.
This cost typically includes the actual installation process and may include the synthetic hair used for the locs, but it's always a good idea to confirm this with your stylist. Additionally, keep in mind that maintenance and removal might incur additional charges. Always consult with your stylist or salon for an accurate quote.
Whether you're looking to make a bold statement or just want to switch up your style, these colorful butterfly locs are the perfect choice. From bright, neon hues to subtle pastels, there's a shade for everybody!
And with the butterfly locs as your base, every style is guaranteed to turn heads and leave a lasting impression. So don't wait any longer; go out and try out these butterfly locs with color today! We hope that one (or more) of the looks we've gone over today is just what you were looking for!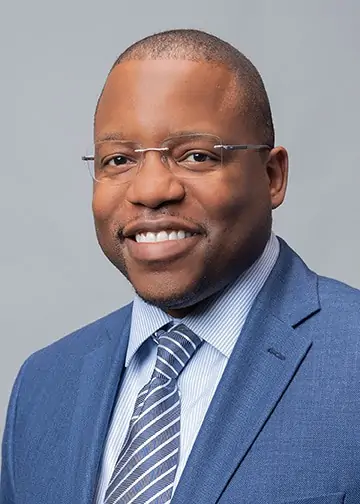 Kenneth Byrd, with a BS in Accounting and Management Information Systems and an MBA from the University of Alabama at Birmingham, has over 15 years of experience and is a recognized authority in hair care. Co-founder of Curl Centric® and Natural Hair Box, Kenneth has dedicated himself to promoting ethical and scientifically-backed hair care practices. Rigorous editorial guidelines, industry recognitions, and features in numerous media outlets evidence his expertise. Kenneth's commitment to transparency, quality, and empowerment has positioned him as a trusted voice in the field, empowering readers to confidently embrace their natural beauty.