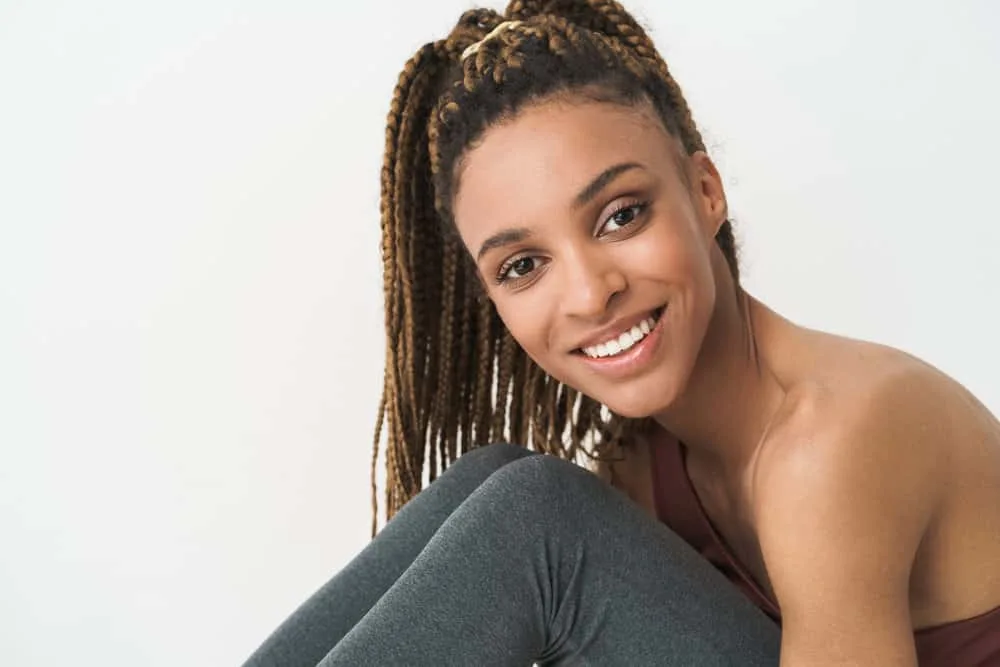 Crochet hairstyles have become increasingly popular over the past few years, and it's easy to see why. They're protective, long-lasting, low-maintenance, and exceedingly versatile.
And since the crochet technique has dozens of applications, there's no shortage of beautiful crochet hairstyles. So if you've come here in search of some fresh style inspiration, you're in luck!
In this article, we'll share some of our favorite examples of crochet hairstyles to help inspire your next look. So what are you waiting for? Read on to find your new favorite hairdo!
Our Favorite Crochet Braids Hairstyles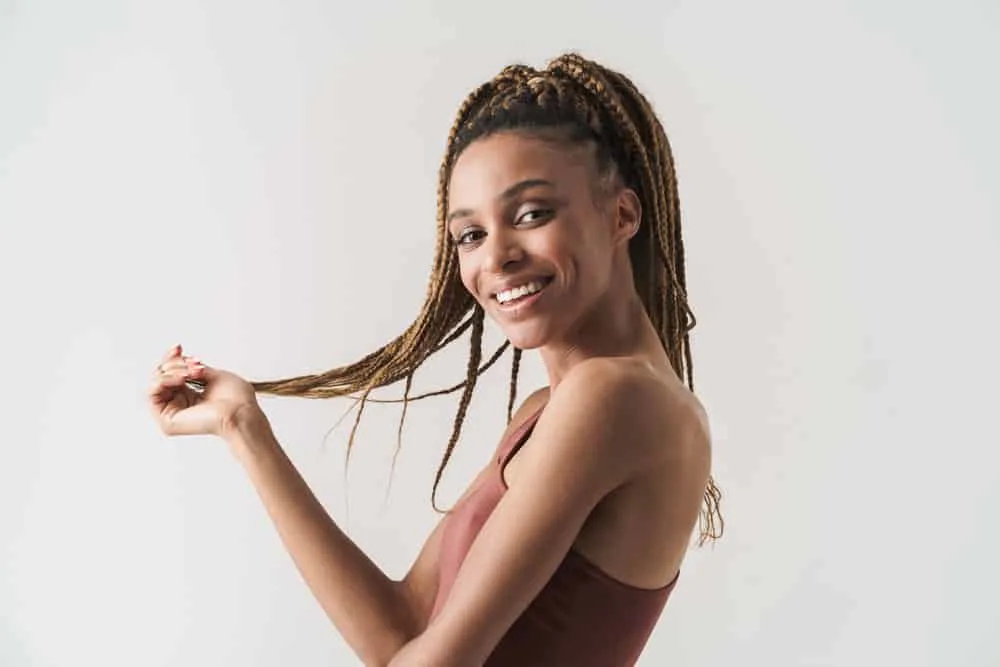 Crochet hairstyles have become increasingly popular thanks to their versatility and low-maintenance nature. With so many different styles to choose from, it can take time to figure out where to start.
But don't worry; we've got you covered. Whether you're looking for a protective style or want to switch up your look, we have something for everyone.
We include curly crochet braids with synthetic hair, passion twist crochet braids, and so much more. So, let's explore the top 15 crochet hairstyles that will have you looking and feeling your best!
1. Long and Straight
When it comes to crochet hairstyles, most people opt for bold curls, braids, and waves. But if you'd prefer a style that highlights sleekness rather than texture, you'll love our first entry.
VERY DETAILED Straight Crochet Braids Tutorial ft. Italian Perm Yaki Hair
A long and straight crochet hairstyle is a great way to play around with straighter strands without putting your natural hair in harm's way.
A crocheted straight hairstyle helps give you the look and feel of a sew-in but has a much less intensive installation process. To get the look, cornrow the hair in the front of your head straight back.
Pay close attention to your braiding because the rows will serve as your parts. Using a crochet hook, loop a small section of loose hair through your cornrow and wrap it around itself to form a small knot.
Tug on the knot to ensure it's secure, and repeat the process on the next section of your cornrow. Keep installing braiding hair until you run out of room, and that's all there is to it! This video will take care of all your other questions.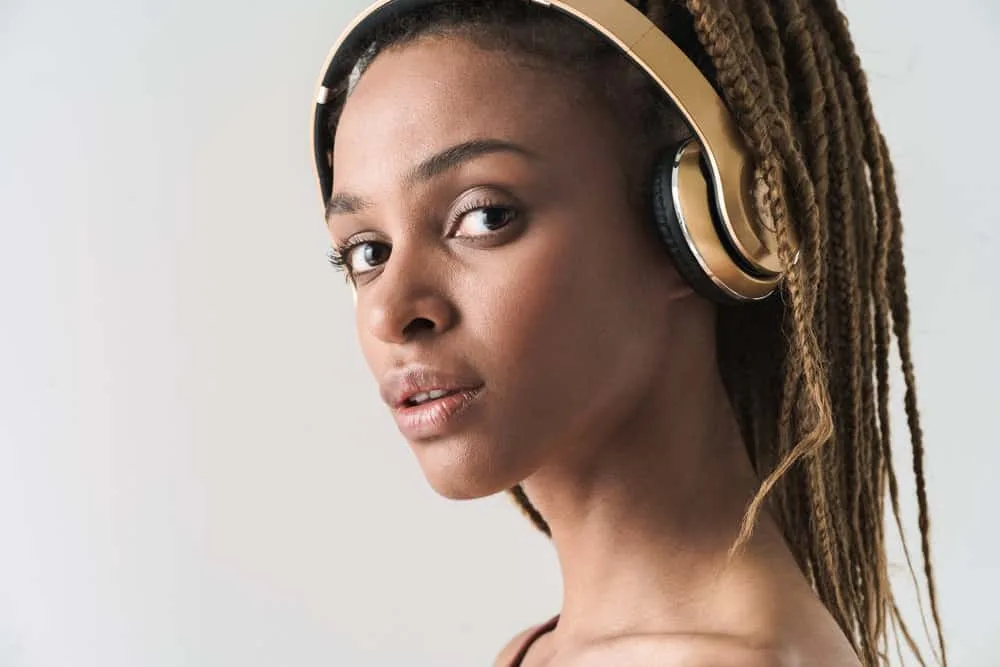 2. Faux Locs
Have you ever wished you could get the look and feel of dreadlocks without any of the commitment or long-term maintenance? Well, you're in luck!
Faux locs are a type of hair extension in which synthetic or human hair is wrapped around a section of hair. They perfectly recreate the appearance of locs while giving you plenty of room to play around with size, length, color, and texture.
To achieve this style, purchase a few packs of crochet locs.
Next, part your hair into a grid-like pattern and braid each section straight down. Use a crochet hook to insert a loc into the base of each braid and secure it with a knot.
Insert the hook up into the loc and pull your natural hair through the loc's center to hide it. Repeat the steps until you've finished each braid.
Depending on the size and length of the locs, this process may take a few hours. For more installation tips and tricks, you can watch this convenient tutorial.
3. Boho Box Braids
Unlike regular box braids, Boho braids feature a mixture of braids and loose curls. The casual, undone texture gives the braid an effortlessly relaxed vibe.
How to: Ombré Boho Box Braids Crochet | COOKOO
Boho braids are the perfect style for a casual day out or a special occasion due to their soft yet glamorous look.
The best part is that they aren't much more difficult to install than regular braids! Simply braid your natural hair using your preferred braiding pattern. Then, use a crochet hook to attach rows of box braids.
If you want to speed things up, try using pre-braided hair rather than free-flowing extensions. Once you finish installing your box braids, go back and hook in a small section of curly hair extensions down the length of each braid.
Keep in mind that loose hair can quickly become frizzy or matted.
So, to extend the life of your braids, remove and reinstall the curls every few weeks. And as you can see in this tutorial, crochet box braids look even better when you add a pop of color!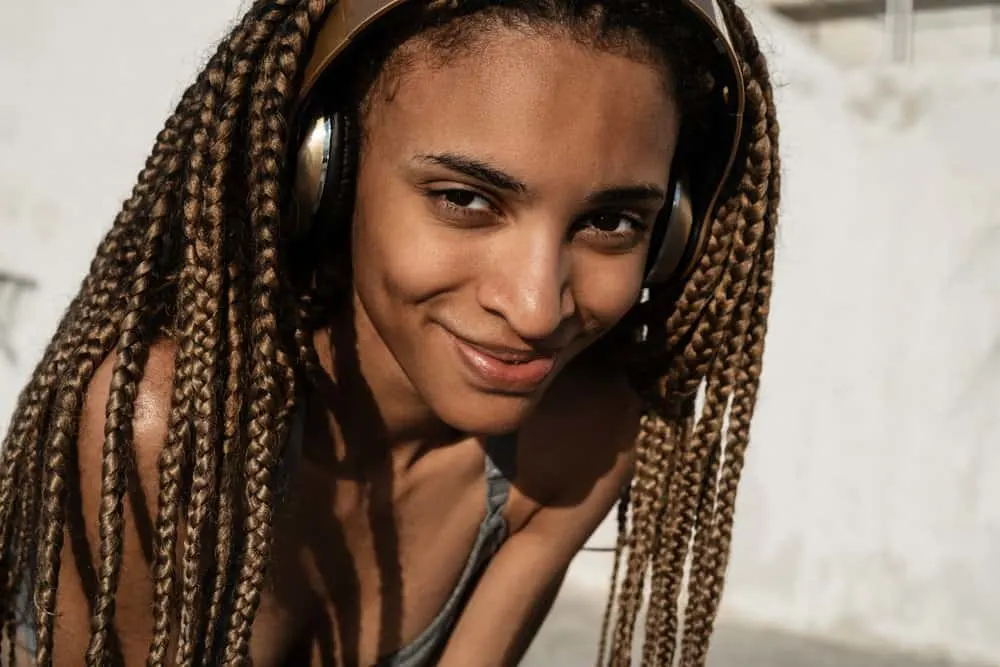 4. Crochet Fauxhawk
Fans of edgy, rock-inspired hairstyles will want to pay attention to our next look. A crochet fauxhawk is a soft and wearable take on a mohawk.
BRAIDLESS CROCHET | NO CORNROWS | CURLY CROCHET FAUX HAWK TUTORIAL | NATURAL HAIR UPDO |TASTEPINK
Like the traditional style, fauxhawks pair a sleek back and sides with a bold, voluminous top. But unlike an actual mohawk, there's no shaving or cutting required!
Instead, you'll simply gather your hair into a row of ponytails lined up in the center of your head. Use the crochet method to loop curly hair extensions through the center of each ponytail.
When you finish, break apart and fluff the curls until you're satisfied with the volume.
If needed, you can use a pair of hair shears to shape and style your fauxhawk. Once you get the hang of things, you'll be able to install your crochet fauxhawk in a matter of minutes. But don't take our word for it. This tutorial will provide you with all the information you need.
5. Box Braids
It's no secret that box braids are one of the most popular braided styles for women with natural hair. They're neat and long-lasting and can be pulled into a variety of equally gorgeous styles.
And unlike traditional box braids, crochet braids come pre-braided!
That dramatically cuts down on your styling time and makes this one of the most beginner-friendly styles around. There are a few different ways to install crochet box braids.
One of the easiest methods is to part your hair into a grid-like pattern and braid each section from root to end. To save even more time, you can save this pattern for just your parting space and use cornrows everywhere else.
After completing your base braids, hook your pre-braided extensions into each braid or cornrow. Carry on adding braids until your natural hair is no longer visible. It really is that simple! Here's a video demo that will walk you through everything else you'll need to know.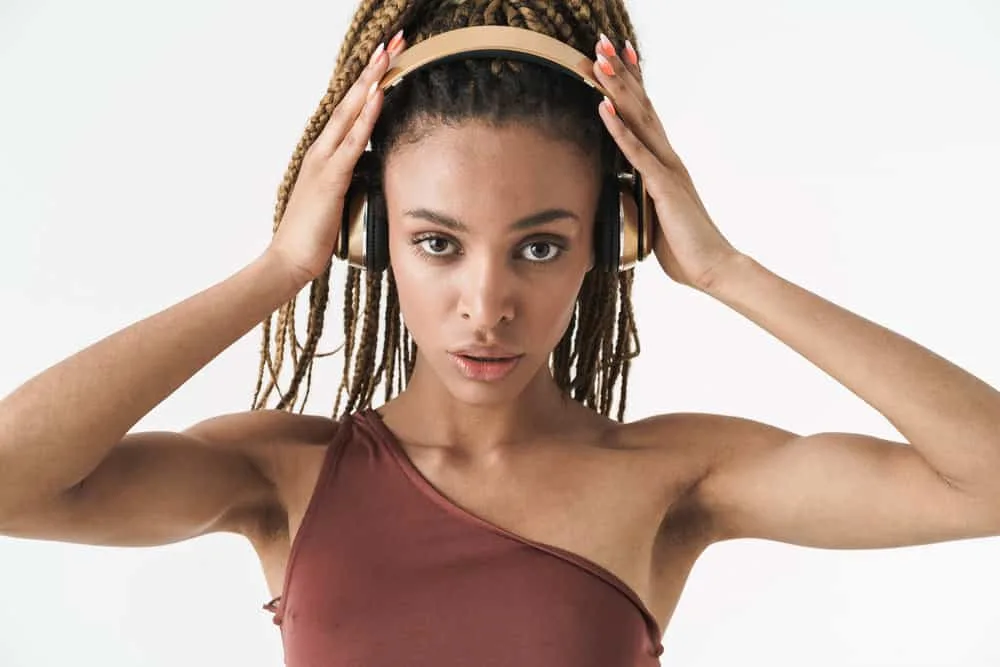 6. Senegalese Twists
Senegalese twists are a chic and versatile two-strand twist hairstyle. Because Senegalese twists are installed with straight hair extensions, they have a smooth and shiny texture that perfectly highlights the rows of neat twists.
Crochet Senegalese Twists never looked this GOOD!! | ft. Samsbeauty | EASYYY
And since the hair is pre-twisted, crochet Senegalese twists only take a fraction of the time to install! To start, cornrow your hair in your preferred braiding pattern.
If you like to switch up your part often, we recommend cornrowing your hair straight back in the front. Once you finish your anchor braids, take your pre-twisted extension and lay them out.
Using the crochet hook, loop the pre-twisted hair into your cornrows. Secure each twist with a knot or two and pull it tight, so it lays flat against your scalp.
Continue adding twists until you've completely covered your natural hair. You can watch this helpful tutorial if you'd like to learn more.
7. Passion Twists
For years, box braids and rope twists have dominated the market. But in recent years, passion twists have been rapidly increasing in popularity.
VERSATILE BRAIDLESS CROCHET PASSION TWIST FT. TOYOTRESS
Passion twists combine the silky soft texture and volume of goddess locs with the rope-shaped structure of rope twists. The resulting twists have a bouncy, coiled texture that adds more depth and movement to your hair.
The great thing about passion twists is that they come pre-twisted and are available in a range of colors, thicknesses, and lengths. To install your passion twists, cornrow your hair like usual.
Then, use the crochet method to attach your pre-twisted extensions. It couldn't get any easier!
If you want to add an extra pop of color and style to your twists, try accessorizing them with striking beads, wraps, or hair jewelry. Now that you have a general overview, this video demo will show you how to create the perfect crochet passion twists.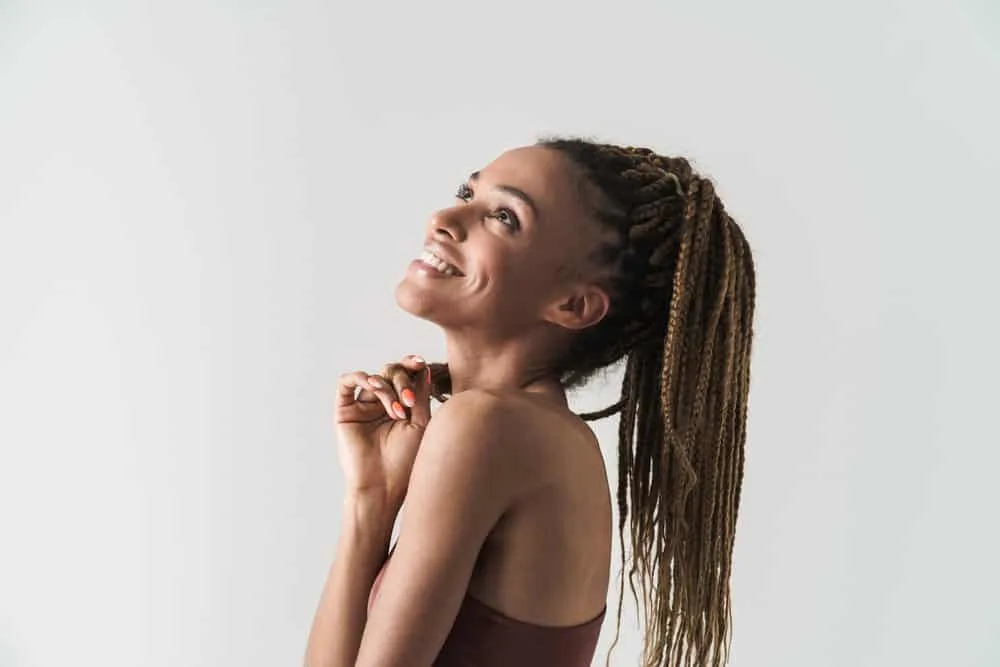 8. Wet and Wavy Crochet Style
Are you tired of your usual wigs and sew-ins? A wet and wavy crochet hairstyle is the perfect alternative to traditional extensions.
Wet + Wavy Crochet Style | HOW TO INSTALL | Bobbi Boss King Hair
While they give you similar, free-flowing locks, crochet braids don't block access to your scalp. That means you'll be able to wash and moisturize your natural hair like usual.
If you want to try this innovative lookout for yourself, start by cornrowing your natural hair. After finishing your base, use a crochet hook to add loose, wavy extensions to your braids.
Loop the hair around itself, and tie it in one or two knots to secure it. Make your way through the rest of your braids until your natural hair is completely hidden.
You can style your finished wet and wavy crochet style just like you would your loose hair. Just make sure that your extensions are heat-safe before using hot styling tools.
Thinking about giving this chic and versatile look a try? Here's a Youtube tutorial that will make the styling process completely pain-free.
9. Crochet Pineapple Updo
If you're only wearing a pineapple to bed, you're missing out! A pineapple updo is well-known as an overnight hairstyle.
😍 $15 BRAIDLESS CROCHET HIGH PUFF TUTORIAL| UPDO NATURAL HAIRSTYLE |EASY PINEAPPLE UPDO | TASTEPINK
They pile all your curls on the top of your head so they don't get flattened while you sleep. But in addition to being practical, pineapple updos look adorable!
The best thing about this look is that it doesn't require any braiding! Instead of anchoring your hair to cornrows, pull your loose hair into a high bun.
After that, wrap a portion of pre-twisted braiding hair around your bun, and stick a few bobby pins in to secure everything. Unravel a few pre-twisted strands, and insert them into the bun.
Line the hair up so it's lying forward, and continue adding wefts of hair until you're satisfied with your pineapple's fullness.
To finish your style, smooth a bit of hair gel over your back and sides and fluff up the curls in front. Watch this beginner-friendly video demo to learn more.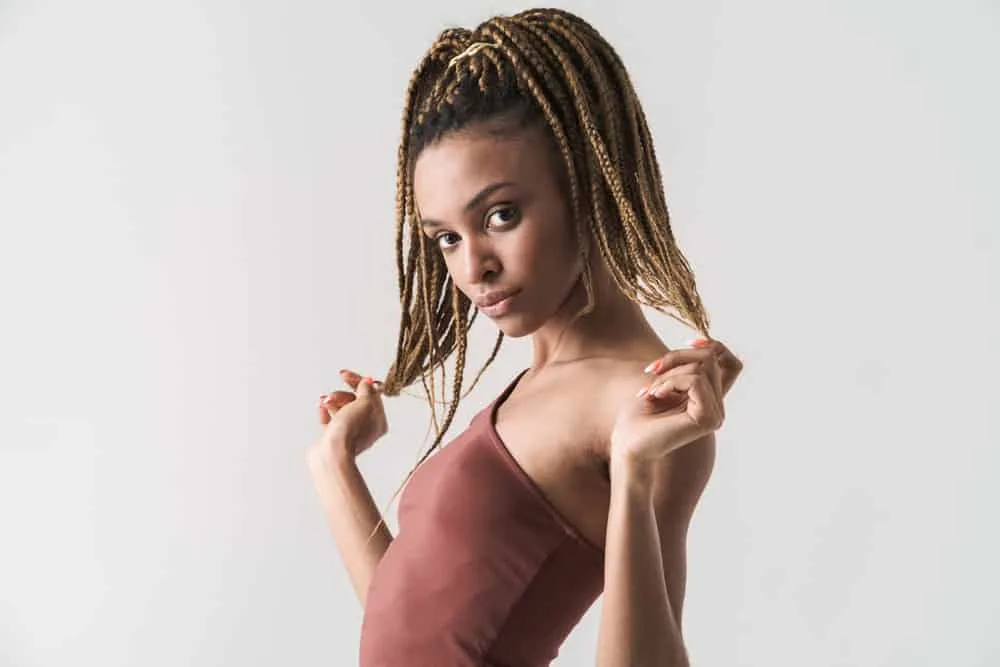 10. Micro Braids
Micro braids look absolutely amazing, though they're known for having an incredibly long installation process. But since our following look uses pre-braided extensions, you can get the look in minutes instead of hours!
Crochet Micro braids | natural hair
Micro braids are precisely what they sound like: super small box braids.
They're cute, sleek, and exceptionally versatile. Additionally, their small size means your braids will look fresh for up to two or three months.
To start your crochet micro braids, cornrow your hair flat to your scalp.
Microbraids don't have a lot of bulk, so make sure your braids are small and uniform. When you finish, insert the crochet hook into your cornrow, and grab a pre-braided microbraid with it.
Pull it through your braid, and secure it with a knot.
Continue adding braids until you can no longer see your natural hair. And that's it! This helpful Youtube video will give you more information about installing and styling your new micro braids.
11. Havana Twists
If you like twisted hairstyles, you'll love our next look. Havana twists are a type of two-strand twist with a rope-like shape.
Havana Twists Tutorial | Individual Crochet Method | JOYNAVON
At first glance, it's easy to mistake this style for Senegalese twists. But when you look closer, you'll see that while regular braiding hair is usually smooth and silky, Havana hair has a thicker, coilier texture.
Once you have your hair, part your natural into box-shaped sections and braid each one straight down. Use your crochet hook to add the pre-twisted extensions to the base of your braids.
Next, simply push your braid through the twists to hide them.
When you finish, you can style them in a variety of ways. Let them hang down for a soft and romantic look. Or, throw them into a chic updo or half-up style to bring out the twists' elegance. For more styling ideas, check out this helpful video demo.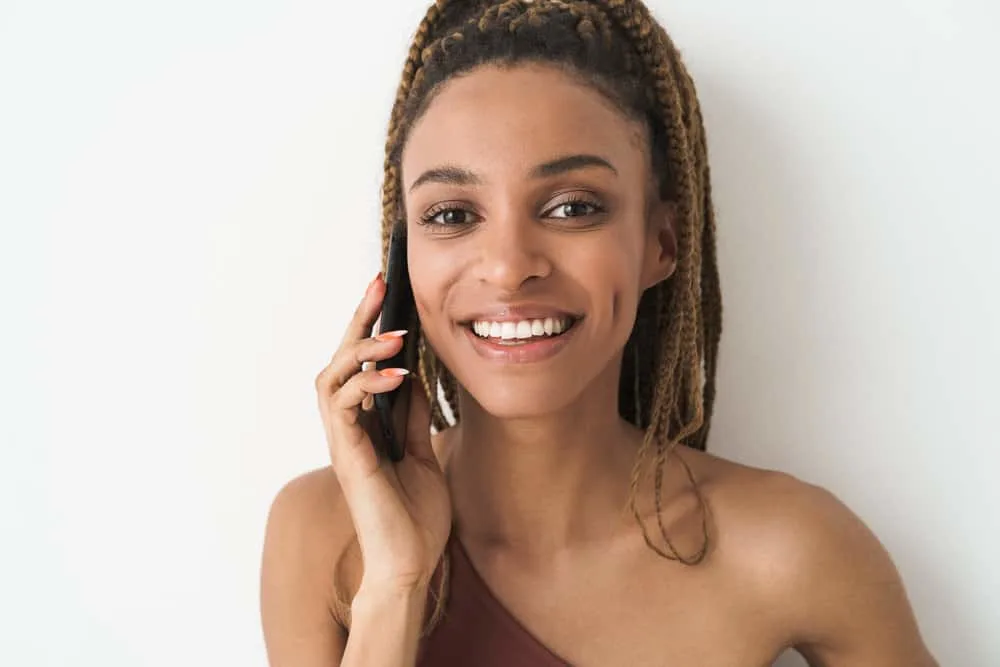 12. Ghana Braids
While Ghana braids are usually installed using the feed-in method, our next look uses crochet hair to give them their characteristic bulk and volume.
Can't feedin and braid? Try this crochet feedin technique + how to curl the ends of braids..
Ghana braids are a style of straight-back braids that lay flat against your scalp. They're similar to cornrows but feature a much bolder, more voluminous shape.
To create Ghana braids, part your hair into vertical rows, and cornrow each section. Go an inch down from the start of the cornrow, and insert another portion of braiding hair.
Keep adding extensions until you reach the end of the braids. Once your braids are completed, gather the loose hair and cornrow it straight back.
Wrap a small rubberband at the end to prevent your braid from unraveling.
For an even more personalized touch, try dressing your braids up with beads, shells, or other embellishments. Still, have questions? This tutorial will give you step-by-step instructions on how to create the perfect Ghana braids.
13. Crochet Afro
Searching for a crochet style that celebrates and embraces natural hair? If so, you may want to consider a crochet afro!
MOST NATURAL LOOKING 4B/4C AFRO // Crochet Tutorial on Natural Hair// QUICK & EASY!
This gorgeous style combines the look and feel of a natural afro with the customization and protection of crochet braids.
To create a crochet afro, part your hair into large rows and cornrow each one from front to back. Use a crochet hook to pull large sections of kinky hair extensions through the cornrows.
Knot each weft one or two times before moving on to the next section. After you finish the installation process, take a pick or wide-tooth comb and fluff out your curls.
As a final touch, use a pair of scissors to shape your 'fro. Still, have questions? Just watch this video tutorial to learn how you can create a crochet afro on your own.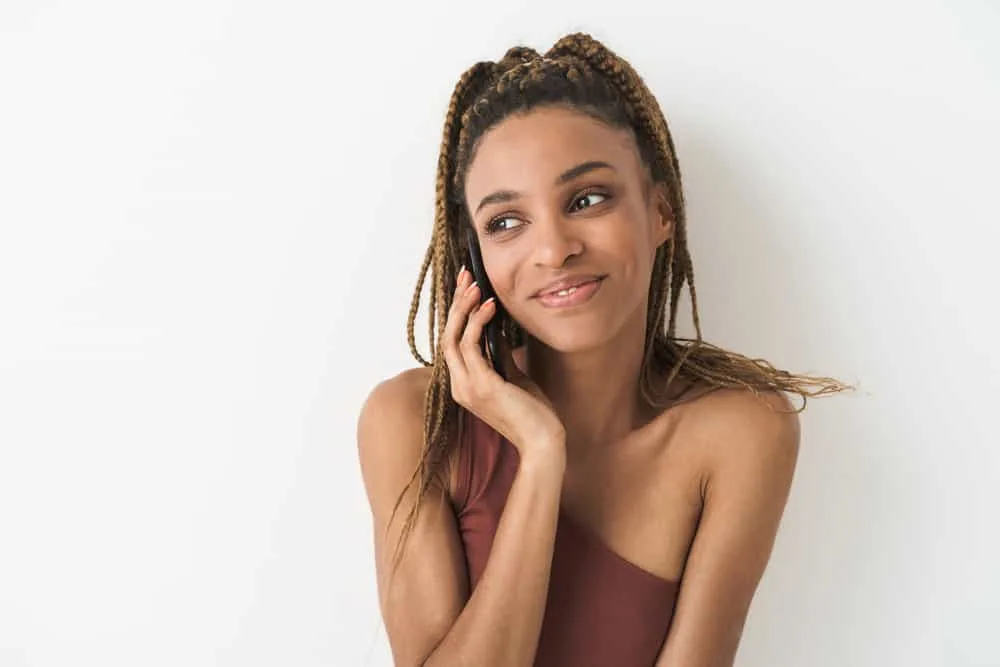 14. Crochet Curly Bob
Our next look proves that crochet hairstyles look fantastic, even when you keep things short and sweet. A short and bouncy bob is a fun, youthful take on a crochet hairstyle.
🔥YOUR BEST ILLUSION CROCHET BRAIDS BOB EVER!! | THE MOST REALISTIC & EASY INSTALL! MARY K BELLA
Bobs usually fall between chin and shoulder length, making them a universally flattering cut. And since you're using extensions, you don't have to worry about cutting your natural hair or waiting for it to grow out.
To get the look, braid your natural hair in a row of neat cornrows. Next, use the crochet method to add loose hair to the braids.
When you finish, use a pair of hair shears to block out the basic bob shape. Once satisfied with the length, hold your scissors up vertically and carefully cut upwards into your ends.
That will help soften them and prevent your bob from looking too blunt and choppy. With proper care, your bob should remain wearable for four to six weeks. Take a look at this video demo to learn more.
15. Jumbo Box Braids
As the name suggests, jumbo braids are big and bold. They are significantly larger than traditional box braids and have a slightly bohemian edge.
How To: Do Jumbo Crochet Box Braids
Because of their bold size and ample volume, jumbo braids are a fantastic option for anyone who wants a more dramatic and eye-catching look.
The best thing about jumbo braids is that they only take an hour or two to create!
Start by parting freshly washed and detangled hair into large, box-shaped sections. Next, hook a large chunk of braiding hair into the base of each braid.
Take another smaller section of hair and add it to each braid. Make sure the two sections cross in the center and braid them together from top to bottom.
Make your way through the rest of the braids and seal your ends by dipping them into a pot of boiling water. As you can see in this tutorial, crochet jumbo box braids are so easy to install that even a beginner can pull them off!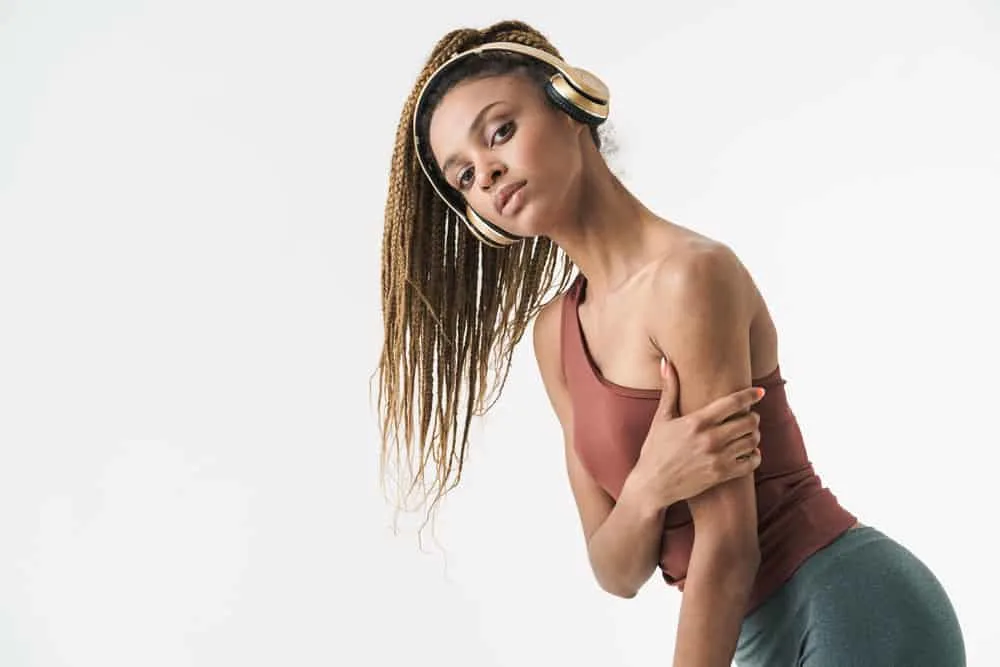 To sum things up, crochet hairstyles provide a versatile and low-maintenance option for anyone wanting to switch things up. They don't require heat or harsh chemicals, making them an excellent way to take some of the stress off your natural strands.
And with a range of styles available, and the ability to customize them with various colors and lengths, crochet hairstyles offer endless possibilities.
So whether you're new to the world of crochet hairstyles or are already a seasoned pro, we hope that the styles we've covered today are exactly what you were looking for!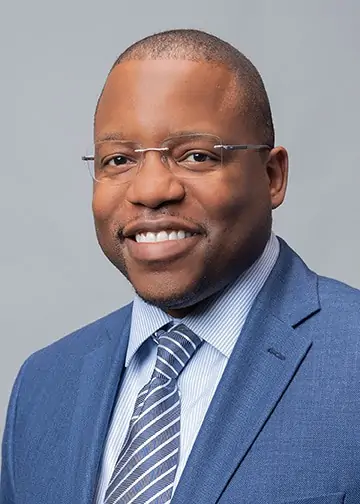 Kenneth Byrd holds a BS in Accounting and Management Information Systems and an MBA from the University of Alabama at Birmingham. With over 15 years of experience, Kenneth has been dedicated to hair care since 2008, when he co-founded Curl Centric® and Natural Hair Box alongside his wife. As a team, they promote healthy hair care practices through their comprehensive platform, Curl Centric. Curl Centric is a website operated by a husband and wife team that encourages healthy hair care. At Curl Centric, we aim to help our readers take control of their hair care journey and make good decisions about products, hairstyles, and maintenance techniques. We also have strict editorial integrity; here's an explanation of our editorial guidelines and how we make money.