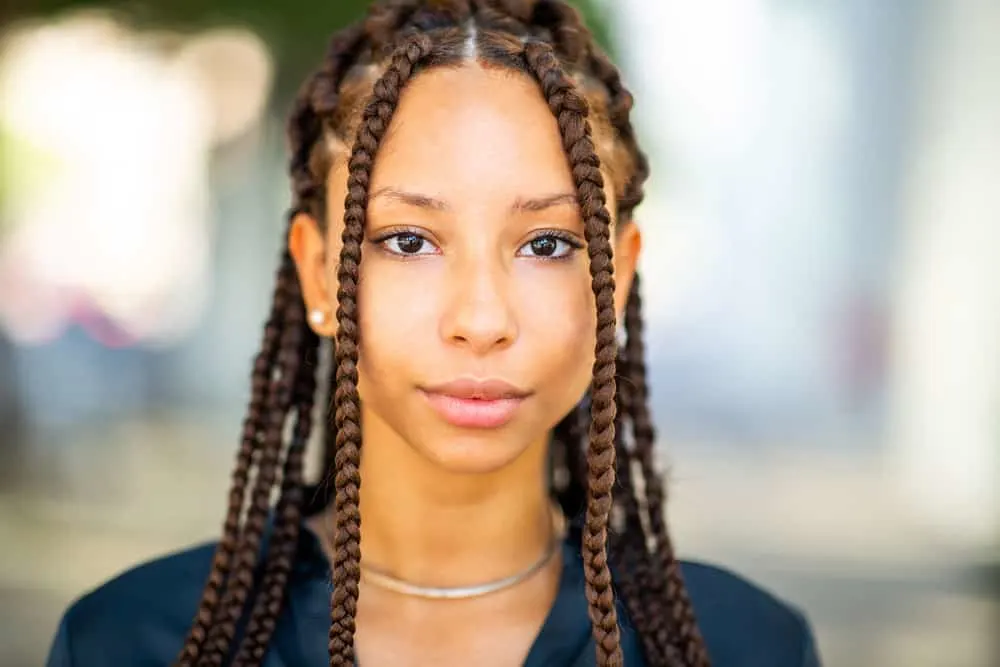 A protective hairstyle is any style that keeps the ends of your hair tucked away and "protected". They're also low manipulation and can give your hair a break from the stress of daily styling.
As it occurs, protective styles are also a great way to beat the summer heat!
So, if you're searching for summer-approved protective styles, we've got good news. In this article, we'll walk you through some of the best protective hairstyles you can try this summer.
The 10 Best Summer Protective Hairstyles
There are bantu knots, braids, twists, buns, locs, and so much more. This list includes excellent summer styles for nearly any occasion! Each one of these protective styles are easy to implement and accompanied by a detailed video tutorial.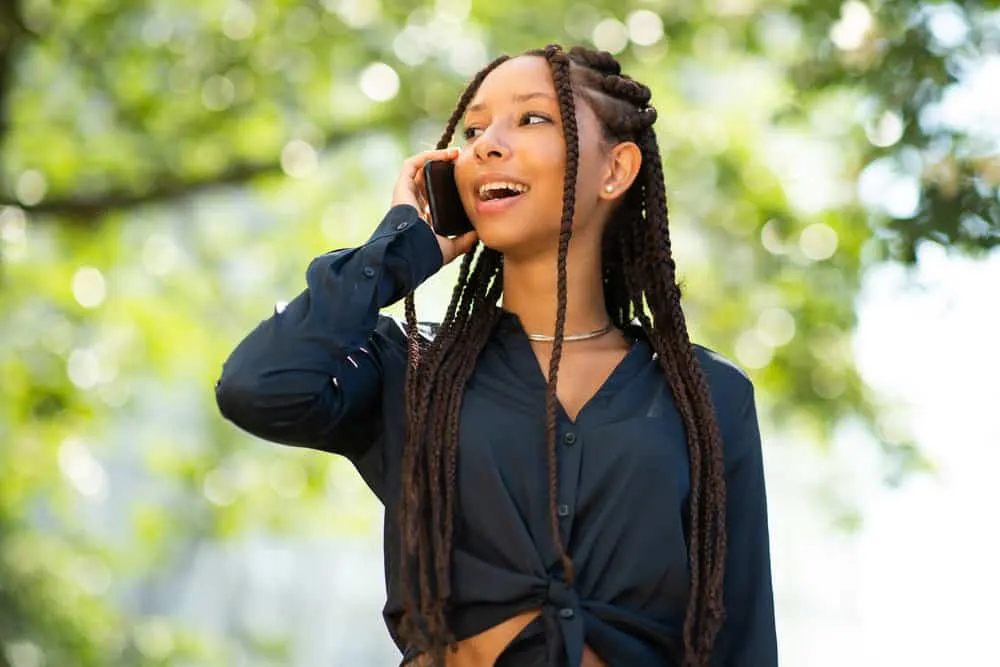 Bantu Knots
Ready to discover your new favorite hairdo? Bantu knots are small to medium-sized buns that look like spiral knots. You can wear your hair in as many Bantu knots as you prefer, although the style usually includes eight or more individual buns.
HOW TO | BANTU KNOTS TUTORIAL
Bantu knots are excellent for summer because they keep your hair pulled up and away from your face and neck. That helps keep you cool, even in the hottest summer months.
And the best part is that Bantu knots give you two hairstyles in one. After you finish rocking the buns, you can unravel them to reveal gorgeous, defined waves and curls.
Related Article: Bantu Knots Hairstyle Tutorial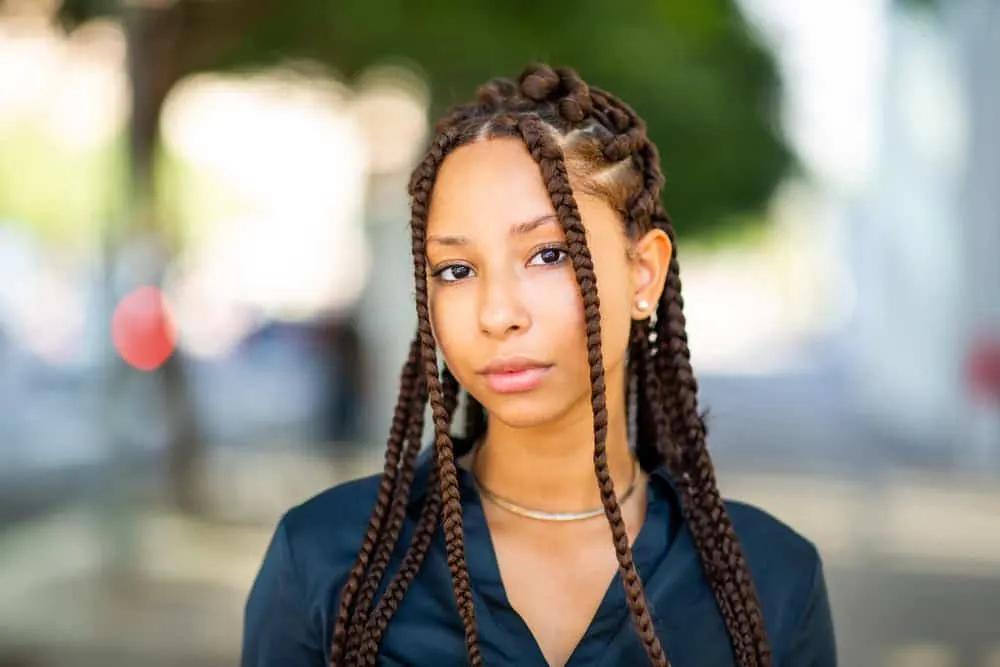 Lemonade Braids
Nothing says summer like an ice-cold glass of fresh lemonade. And when it comes to protective styles, lemonade braids are just as refreshing as the drink.
Lemonade braids are a cornrowed style that features neat, angled braids. Despite being around for decades, they exploded in popularity after being featured in Beyonce's visual album, Lemonade.
How To: Lemonade Braids | Small Feed in Braids | Dopeaxxpana
Like other cornrowed hairstyles, lemonade braids don't give you a ton of versatility.
So, make sure you plan your hair out beforehand. You can either get your hair braided downwards so it hangs or direct the cornrows towards your crown so you can pull them into a ponytail or bun.
Related Article: Lemonade Braids Tutorial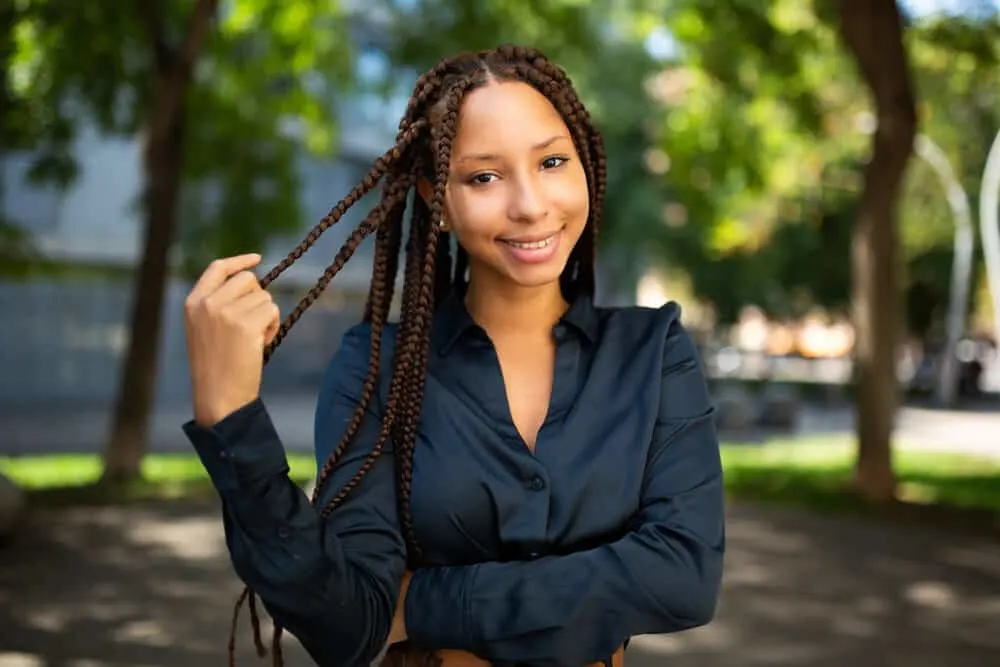 Two-Strand Twists
Two-strand twists are one of the most important styles to master if you have naturally kinky or curly hair. They're easy to install, versatile, and look absolutely amazing!
Two-strand twists are also gentle and keep your ends protected for up to six weeks at a time. Want to give them a try? To start, divide your hair into four equal sections.
How to do 2 strand twists for beginners
Then, use a comb to portion off small sections of hair. Split each section in two, and twist them around each other until they form a rope-like twist. Repeat the process until you've finished the rest of your hair.
Related Article: How to Wash Two Strand Twists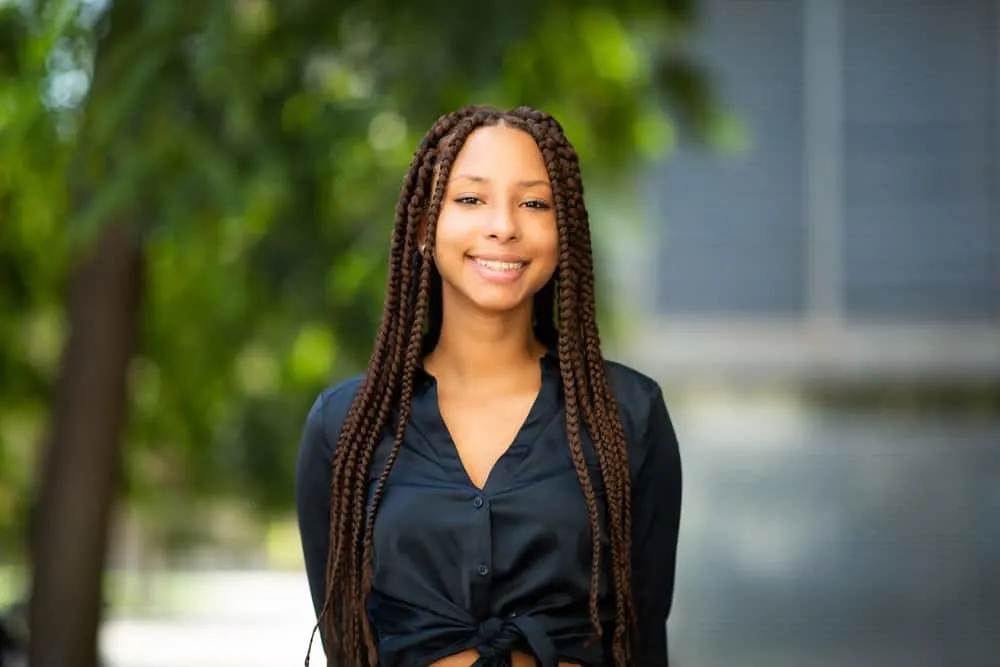 Headwraps
Have you ever had one of those days where it feels like nothing you do is working? Instead of taking out your frustration on your strands, we suggest you give headwraps a try.
Headwraps are a type of scarf that covers most or all of the wearer's head. And since they hide your strands, they're the perfect antidote to a bad hair day.
Headwraps come in all different colors, sizes, and patterns, making them an incredibly versatile style. You can also opt for a more lightweight fabric, making this the ultimate summer protective style.
Related Article: Headwraps for Natural Hair
High Messy Bun
Lazy hairstyle lovers – this one's just for you! A messy bun is the quintessential lazy day hairstyle. And because this style keeps your bun toward the top of your head, it's surprisingly protective.
Messy buns are also super simple to do!
4 MESSY BUNS YOU NEED TO TRY! Medium & Long Hairstyles
Gather your hair into a high ponytail and secure it with a scrunchie or snag-free hair tie. Be careful not to gather your hair back too tightly, or your bun won't be protective.
Instead, it may lead to breakage and hair loss. Once you're satisfied with your bun, stick a few bobby pins into the base to lock it in place.
While messy buns are usually a one-day-only style, you may be able to get two or three days of wear out of them. Just wrap a silk scarf around your hair before you go to bed.
Related Article: Easy Messy Buns Tutorial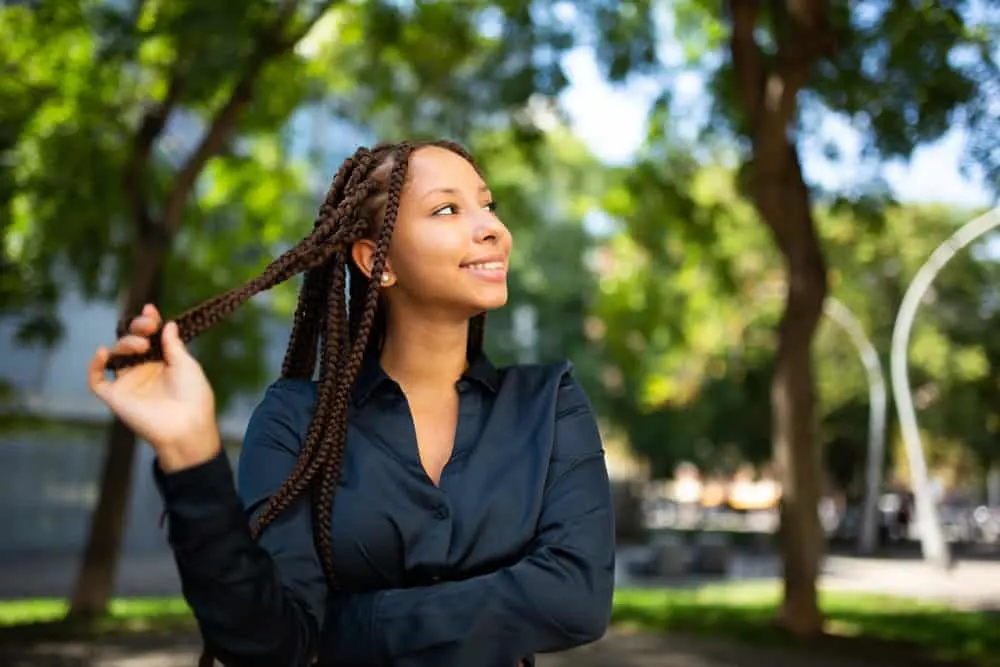 Knotless Braids
Are you one of those people who hate wearing the same hairstyle twice or three times in a row? Knotless braids are one of the most versatile protective styles and can be styled in pretty much the same way as loose hair.
While knotless braids look similar to box braids, they're installed using a completely different method. Instead of adding a large amount of hair at the base of each braid, braiding hair is slowly incorporated down the plait's length.
That way, there's no clear line of demarcation between your strands and the braiding hair. As a result, knotless braids put much less tension on your roots and scalp. They last around 6 to 8 weeks.
Related Article: Which One Is Better Knotless or Box Braids?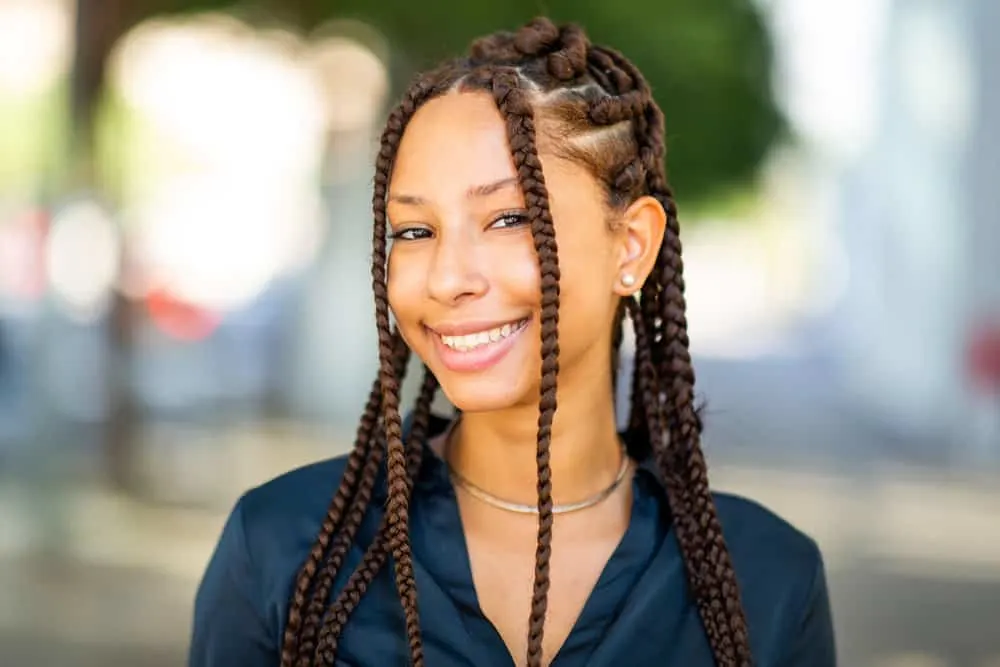 Senegalese Twists
Senegalese twists, also known as rope twists, are like two-strand twists if they were taken to the next level. They're longer, sleeker, and defined from root to tip.
The best thing about Senegalese twists is that they make the ideal base for any number of styles. You can gather your twists into a sleek ponytail or throw them into an ornate updo.
How To: DIY SENEGALESE TWISTS for BEGINNERS /Protective Style /Tupo1
You can even braid your twists together to create cornrows, dutch braids, and more! Just make sure you smooth a little frizz-blocking serum onto your twists before styling. That will help keep them smooth, sleek, and shiny for weeks.
Related Article: Senegalese Twists Tutorial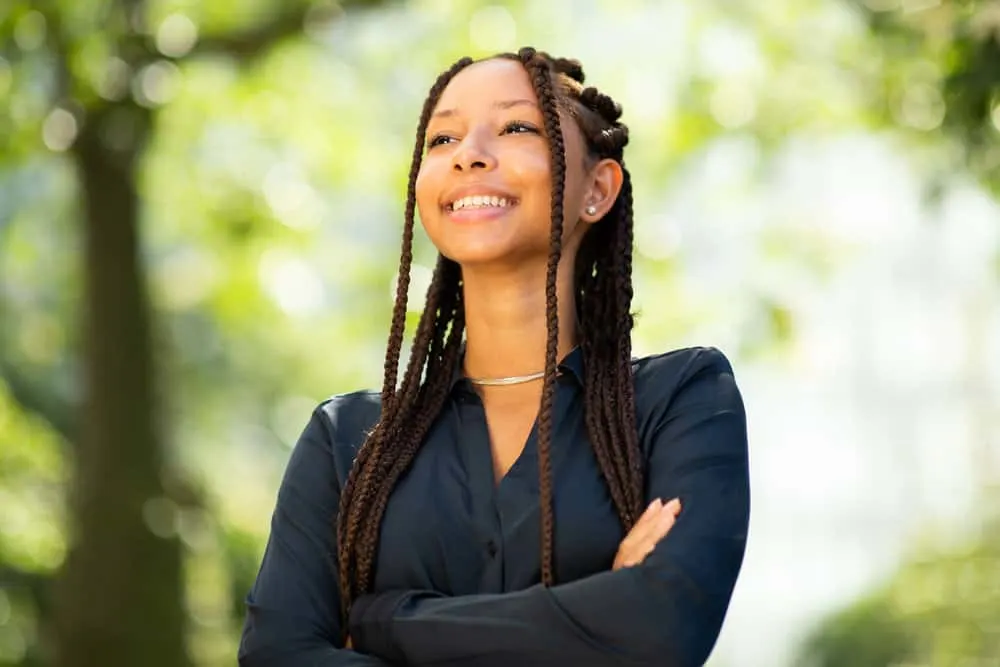 Goddess Locs
Ever wish you could get the look of dreadlocks without taking on any of the commitment? Well, we've got good news for you!
Goddess locs are a protective style that adds artificial dreads to your hair.
GODDESS SOFT LOCS TUTORIAL | STEP-BY-STEP CROCHET METHOD | Chev B.
When you get goddess locs, your hair is first sectioned off and braided. Then, human or synthetic extensions are wrapped around the exterior of the braid.
Goddess locs can be any length, size, color, or thickness.
They can also have either a coarse or silky finish, depending on your preferences. And it's important to mention that goddess locs are just as versatile as regular dreadlocks. So you don't have to worry about having limited styling options.
Related Article: Goddess Braids Tutorial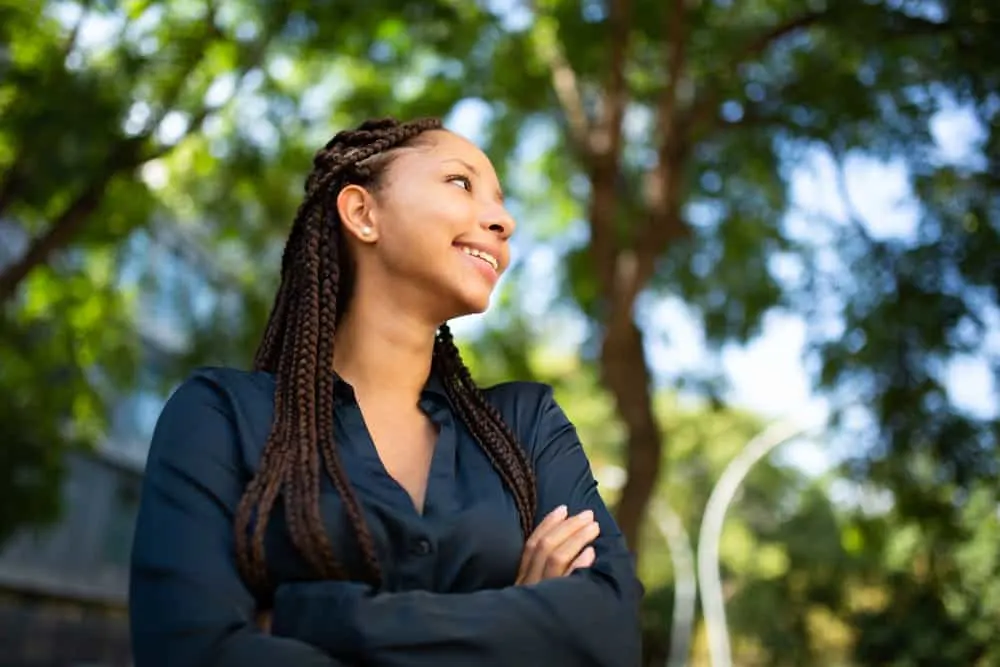 Pineapple Updo
Although the pineapple is best known for its ability to protect your curls while you sleep, it also makes a fantastic protective style.
Pineapple hairstyles are named after the fruit because they create a similar profile. They have a sleek back and sides, with an incredibly voluminous and textured top.
summer hairstyle: pineapple tutorial for short natural hair
One of the best things about pineapples is that they are an exceptionally quick and easy style to pull off.
Simply pile your curls onto the top of your head, and gather them into a loose ponytail. Next, wrap a scarf or hair tie around the side of your head. And that's it! You can either stop there or use your fingers to fluff and style your exposed curls.
Related Article: How to Do a Pineapple Updo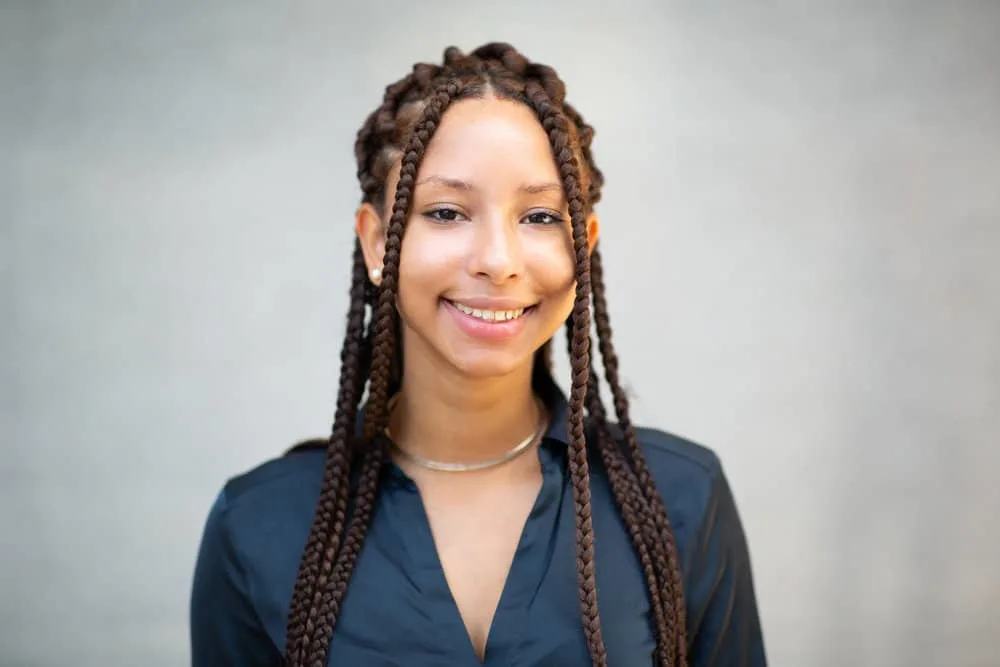 Wigs
It's hard to think of a hairstyle that's as versatile and easy to pull off as wigs. Unlike other protective styles, wigs completely cover your strands. They don't create tension and allow you to style your hair without manipulating it whatsoever.
THE ULTIMATE MELT FROM START TO FINISH |NO BABY HAIR| WIG INSTALL
You can choose from thousands of wigs in all different colors, lengths, textures, and styles. You can also customize your wig to create a beautiful one-of-a-kind unit.
Just make sure that your wig fits well and is breathable. That way, you won't have to worry about any of the unpleasant side effects like sweating, hair loss, or tension headaches.
Related Article: Different Wigs Styles
There are a number of protective hairstyles that are excellent for the summer months. In fact, summer is the perfect time to experiment with different hairstyles since you won't have to worry about things like frizz and humidity.
Protective styling also does a great job of keeping your hair out of your face and providing an extra layer of protection from potentially harmful sunlight, saltwater, chlorine, and heat. That said, we hope that one of the hairstyles we've gone over today is just what you were looking for!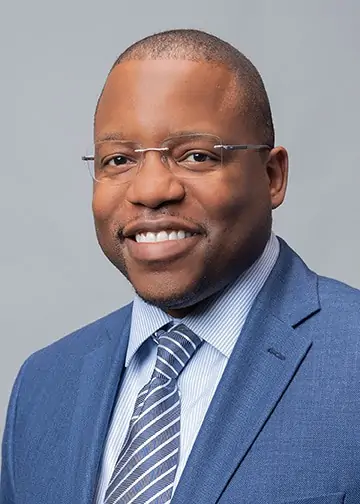 Kenneth Byrd holds a BS in Accounting and Management Information Systems and an MBA from the University of Alabama at Birmingham. With over 15 years of experience, Kenneth has been dedicated to hair care since 2008, when he co-founded Curl Centric® and Natural Hair Box alongside his wife. As a team, they promote healthy hair care practices through their comprehensive platform, Curl Centric. Curl Centric is a website operated by a husband and wife team that encourages healthy hair care. At Curl Centric, we aim to help our readers take control of their hair care journey and make good decisions about products, hairstyles, and maintenance techniques. We also have strict editorial integrity; here's an explanation of our editorial guidelines and how we make money.