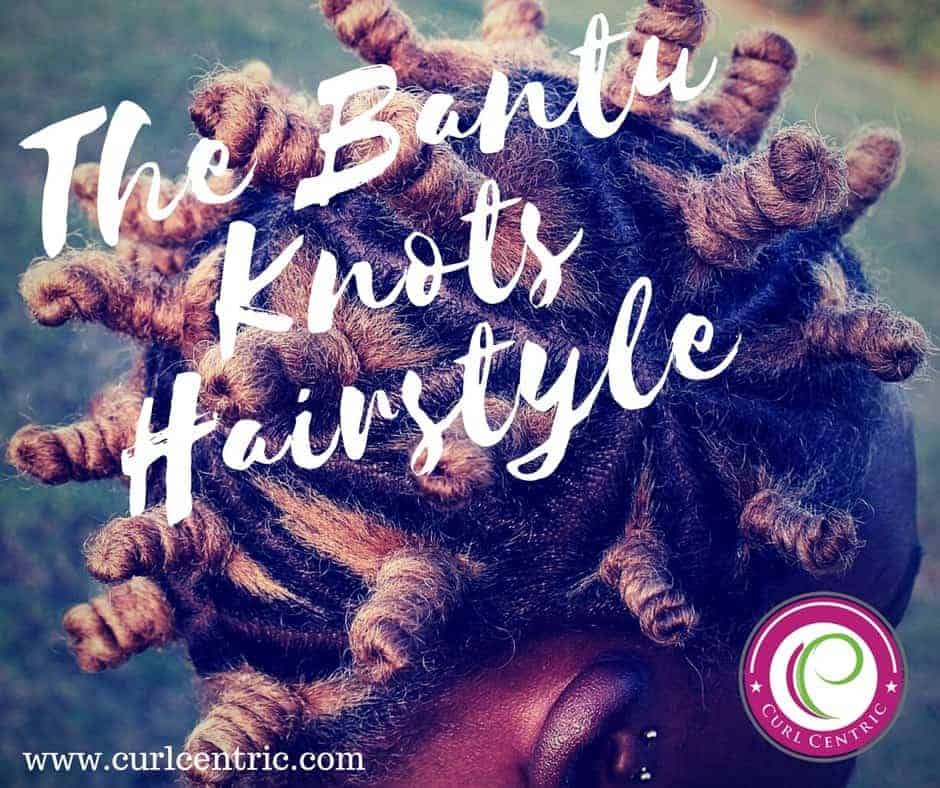 Bantu knots originated and were popularized by the "bantu people". The term bantu people is a generic name for more than 300 African ethnic groups that cover a large geographic region of southern & central Africa.
Many people aren't aware of the history behind the popular bantu knots hairstyle. The hairstyle features lovely small, coiled buns sprinkled throughout the hair. The style has been worn traditionally for centuries by countless women of African descent.
A Beautiful Controversy
People Magazine recently posted a tweet about Blac Chyna's modern spin of an intricately braided hairstyle on her natural hair, citing Björk as the inspiration for Blac Chyna's new hairdo.
Blac Chyna is one of the latest celebrities to proudly wear the beautiful knots. Celebrities like Rihanna, Lauryn Hill, and Suzanne 'Crazy Eyes' Warren have also been noticed wearing bantu knots in recent years.
Certain media outlets, including Vogue, have published articles about bantu knots (a purported trend in certain ethnic groups) as seen in Valentino's Pre-Fall Presentation.
In this collection, models showcased the new fashion collection wearing an impressive display of carefully sculpted "knotty buns".
Multiple publications have suggested that the bantu knots style may have been inspired by Björk, a singer who wore the hairstyle back in the early '90s.
The truth is simple. Bantu knots were not, in any way, shape or form, born from Björk's own creativity or originality. People Magazine and other outlets "got into trouble" across social media with this problematic suggestion.
Saying it's reminiscent of the singer/songwriter is much like paying homage to her and the trendsetting hairstyle she flaunted back then. Never mind the fact that Bantu knots have been around for many years in Africa.
Despite People Magazine deleting some of its tweets, the company left the headline intact where they called Blac Chyna's new hairdo a cool new style that's reminiscent of Björk in the '90s.
This resulted in a public outcry on Twitter because the outlet seemingly disregarded the cultural history and African origin of bantu knots.
Similar outrage happened last year when representatives from Marc Jacobs referred to the hairstyle as "mini buns" rather than bantu knots.
The Khloé Kardashian Controversy
Khloé Kardashian recently posted a picture of herself with bantu knots on Twitter and Instagram. It came with the caption "Bantu Babe".
Her followers were not so happy with the comment and it sparked widespread social media disapproval as it racked up more than 14,000 comments.
A photo posted by Khloé (@khloekardashian) on

The TV personality was quick to act by deleting the tweet. She immediately replaced the photo and added a different caption.
The issue isn't about wearing the style, but more about how she didn't recognize what the hairstyle is called, causing people to accuse her of cultural appropriation with little understanding of African tradition.
Bantu Knots Tutorial
Bantu knots are one of our favorite hairstyles. The hairstyle has varying results on different hair types and textures. For some, the knots create a lovely curly effect with tight, springy curls.
For others, the knots create looser waves that are equally stunning. You can create several hairdos throughout the week with bantu knots. Follow the step-by-step instructions highlighted below to create beautiful bantu knots.
Kia Bee's Bantu Knots with Extensions
When you're wearing extensions, do you normally stick with the usual braided styles, like box braids, crochet braids or goddess braids? If you're interested in trying something a little different, then it may be time to consider a bantu knot-out. In this video tutorial,
Kia Bee
creates a bantu knots hairstyle using braiding hair.
How to Create Bantu Knots with Video Tutorials
The first step is to divide the hair into manageable sections. It's important to mention that people with long hair do not necessarily require a lot of sections.
Although, more sections will generally lead to curly hair, so keep this in mind as your creating your sections.
You can usually use the same number of sections you would use to do twist outs styles. Creating the proper number of sections for your desired look may require some practice. With trial and error, you will eventually get it right.
Moisturize and Detangle Your Hair
When moisturizing your hair, you can opt for a simple spritz of oil and water or use your favorite co-wash regimen to moisturize your curls. Moisturizing helps the knots retain their shape.
Detangling is optional as it depends on your personal needs. Although, if needed, you should detangle your hair before creating bantu knots. Also, your hair should not be soaking wet, because it will significantly increase the drying time.
Apply Your Favorite Curl Cream
We recommend applying your favorite curl cream (or styler) from the root of your hair down to the tips.
Next, roll/twist each section of your hair and roll it on top of itself. The objective here is to form tiny buns or "knots" on top of your head.
Once you arrive at the end of the rolled segments, you can push or tuck it down under the knot. The resulting pressure will hold the knot in place.
If not, you can use a hairpin or a bobby pin to prevent it from unwinding. Please refer to the video tutorial below if you need a visual representation.
Should You Blow Dry or Air Dry Your Knots?
You have a choice between air drying and blow drying your hair. If you wish to wear the knots as a style, then you can blow dry or sit under a hair dryer to dry your hair immediately.
Alternatively, you can allow the knots to air dry. If you're planning to allow your bantu knots to air dry, we recommend doing the knots at night. They should be dry by the next morning.
A Guide To Creating Bantu Knots with Weave
If you are considering taking a break from your natural hair, you might be exploring crochet braids, box braids, or other styles that generally require hair extensions.
However, consider adding bantu knots to your list of hairstyles that can be enhanced with extensions.
Bantu knots have become commonplace in the world of natural hairstyling, but did you know that fans of weaves or extensions are also able to enjoy bantu knot hairstyles?
TWA Bantu Knot Protective Style with Extensions
In this tutorial,
Olive Chels
creates a bantu knot hairstyle on a teeny weeny afro (TWA) only seven months after big chopping. Olive's creative approach is ideal if you have an afro, but are interested in wearing one of the most popular natural hairstyles. Olive Chels created this look on her type 4 hair by using edge control gel, hair clips, 10-packs of braiding hair, a toothbrush, rubber bands, beads, scissors, and a rat tail comb.
The Bantu Knots Hairstyle: A Story Best Told in Pictures
Bantu knots are awesome! This hairstyle is stylish, trendy, fun and edgy rolled in one neat package.
It's very versatile too. No matter what hair type or texture of hair you have, you can pretty easily wear bantu knots. Depending on your hair type, the knots may result in loose waves or even tighter, springy, curls once unraveled.
Here are a few variations of this hairstyle that you can try out:
1. Simple Bantu Knots
This easy updo style done with tight bantu knots is both sophisticated and classy. It's a great hairdo for a night out, or if you just want to show off your best facial features with no fuss.
2. Perfect Bantu Knots
These knots will make you forget about goddess braids, twa styles, and many other popular natural hairstyles. You'll want to get these bantu knots instead!
3. Beach Goddess Knots
Create beach goddess knots by adding cowrie shells (also cowry shells) and other beach-inspired embellishments to your bantu knots.
Not only do these little ornaments look cute, but it also personality and adds your own unique flair to your hairstyle.
4. Royalty Bantu Knots
Have you ever wanted to look like a Nubian Queen? Well, with this bantu knot hairstyle, you definitely can!
All you need is one simple accent: a hairpiece or necklace with an eye-catching ornament. Carefully place this along your hairline (it should be held up by your side knots) and make sure that the ornament rests on your forehead.
5. Effortless Knotted Half-Updo
The best thing about bantu knots is that they can look "styled"– even when they're not. If you're running late for work, try simply letting the knots on the bottom half of your scalp loose.
You get the best of both worlds: loose, sexy curls on the back, and tight, stylish knots on the top.
6. Blonde Hair, Triangles & Knots
Blending colors with bantu knots is nothing new, but check this pattern out! The triangles enhance the complexity of the knots and give them a unique look.
7. Braids Knots & Buns
Curls are great (obviously, we're Curl Centric), but sometimes we like to switch things up like anyone else. Try pairing your bantu bun with braids.
Take a section of your hair, braid it from root to tip, then twist and curl it into a knot. The braids make for an interesting texture on the knots and also gives this hairstyle your own personal touch.
8. Dreadlock Bantu Knots
Remember, bantu knots can work on any nearly kind of hair, regardless of the texture. This picture shows an example of bantu knots with dreadlocks.
9. Super Short Knots
Those with short natural curls are often concerned about the lack of hairstyle variety, especially if they're a relatively new natural.
If you're in this position right now and your hair is not long enough for many of the styles that you'd like to wear, why not try bantu knots? You can even add a little twist along the hairline for additional character and flair.
10. Sophisticated & Stylishly
When growing out your hair, you'll go through periods where you'll wonder what you should do with your hair.
However, styled with bantu knots, your transitioning hair can instantly wow people with its sophisticated, stylish look.
11. Exquisite & Exotic Blue Bantu Knots
Bantu knots give off an exotic vibe, especially when you add a little color to make them really stand out.
If you want to add more excitement to your hairdo, you can try adding colored hair extensions before doing the knots. The splashes of colors will add a spark of individuality and fun (plus a whole lot of style points) instantly.
Taking Down Your Bantu Knots
Lubricate your hands with oil to prevent frizz when taking down the knots.
Gently unwind the knots one by one.
Gently separate each segment making sure not to cause frizz.
When creating bantu knots, first divide the hair into manageable sections. More sections are needed if you want curlier knots, but you should experiment over time to create the perfect style for you.