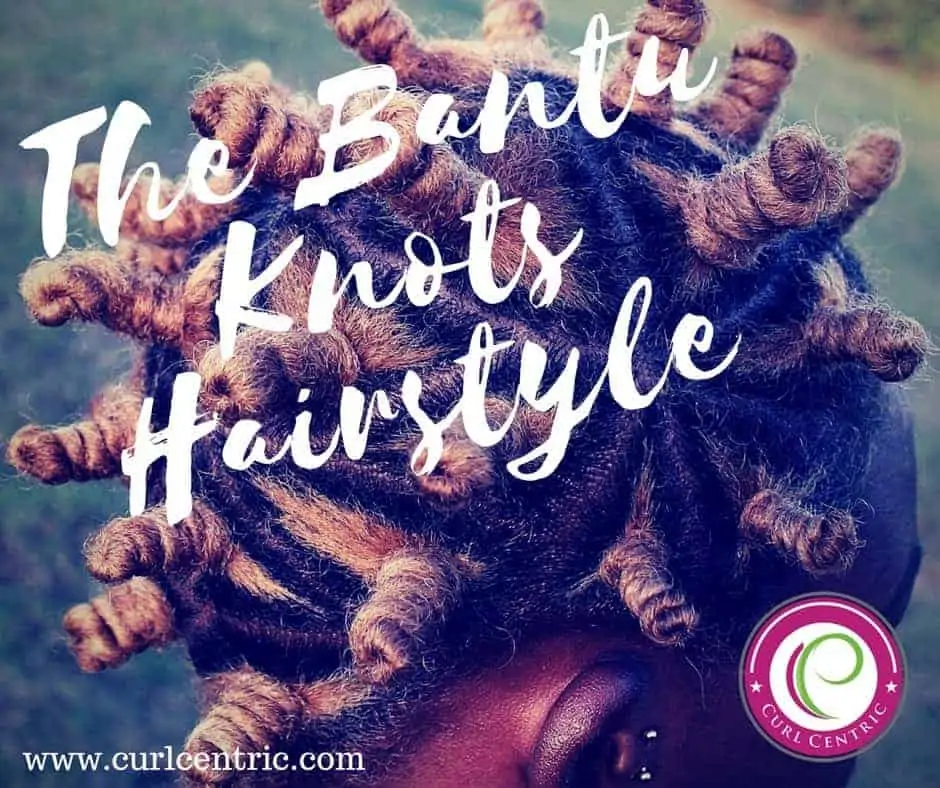 Bantu knots originated and were popularized by the "bantu people." The term bantu people is a generic name for more than 300 African ethnic groups that cover a large geographic region of southern & central Africa.
What Are Bantu Knots?
Bantu knots are a bold, beautiful protective hairstyle for natural hair. The hairstyle was created by the "Bantu people" and traditionally features small spiraled knots created by twisting and wrapping sections of hair.
These small, coiled buns (i.e., Bantu knots) are sprinkled throughout the hair and worn by more than 300 ethnicities across Africa. If you want to try Bantu knots but have no idea how to do them, you're in the right place.
In this article, we'll give you step-by-step instructions on how to create Bantu knots hairstyles in no time.
A Beautiful Controversy
People Magazine recently posted a tweet about Blac Chyna's modern spin of an intricately braided hairstyle, citing Björk as the inspiration for Blac Chyna's new hairdo.
Blac Chyna is one of the latest celebrities to proudly wear these beautiful knots. Celebrities like Rihanna, Lauryn Hill, Jada Pinkett Smith, Scary Spice, Mel B, and Suzanne "Crazy Eyes" Warren (from Orange Is the New Black) have also been noticed wearing bantu knots in recent years.
Certain media outlets, including Vogue, have published articles about bantu knots (a purported trend in certain ethnic groups), as seen in Valentino's Pre-Fall Presentation.
In this collection, models showcased the new fashion collection wearing an impressive display of carefully sculpted "knotty buns."
Multiple publications have suggested that the bantu knots style may have been inspired by Björk, a singer who wore the hairstyle back in the early '90s.
The truth is simple. Bantu knots were not, in any way, shape, or form, born from Björk's own creativity or originality. People Magazine and other outlets "got into trouble" across social media with this problematic suggestion.
Saying it's reminiscent of the singer/songwriter is much like paying homage to her and the trendsetting hairstyle she flaunted back then. Never mind the fact that Bantu knots have been around for many years in Africa.
Despite People Magazine deleting some of its tweets, the company left the headline intact, where they called Blac Chyna's new hairdo a cool new style that's reminiscent of Björk in the '90s.
This resulted in a public outcry on Twitter because it seemingly disregarded the cultural history and African origin of Bantu knots.
A similar outrage happened last year when representatives from Marc Jacobs referred to the hairstyle as "mini buns" rather than bantu knots.
The Khloé Kardashian Controversy
Khloé Kardashian recently posted a picture of herself with Bantu knots on Twitter and Instagram. It came with the caption "Bantu Babe."
Her followers were not so happy with the comment, and it sparked widespread social media disapproval as it racked up more than 14,000 comments.
A photo posted by Khloé (@khloekardashian) on
The TV personality was quick to act by deleting the tweet. She immediately replaced the photo and added a different caption.
The issue isn't about wearing the style; everyone can wear the style. The issue was she didn't recognize what the hairstyle is called, causing people to accuse her of cultural appropriation with little understanding of African tradition and culture.
How to Do Bantu Knots
What is needed for bantu knots? The first step for any hairstyle is getting your hair products and supplies ready. Without the necessary supplies, you may not be able to achieve the final result that you desire. You'll need the following supplies for your Bantu knots:
Shampoo
Conditioner
Styling gel
Bobby Pins (optional)
Edge control
Rat tail comb
Denman brush
Wide-tooth comb
Spray bottle with water
Soft Bristle Brush
Extensions (optional)
Styler with medium to strong hold
Rubber bands
Blow dryer (optional)
What Kind of Hair Is Needed for Bantu Knots?
Two types of extension hair lend themselves well to Bantu knots, and we'll fill you in on both choices in this section.
Kanekalon Braiding Hair: Kanekalon braiding hair is a great extension choice for Bantu knots. It has a texture that's easy to grip, whereas other types of extensions may be too silky and slippery for braiding.
It's also affordable, costing only a few dollars per pack in most cases. You can pick it up at your local beauty supply store, a department store, or online. Lastly, kanekalon braiding hair comes in a wide variety of colors, allowing for tons of personalization options.
Marley Hair: Marley Hair is another extension hair option to consider, especially if you want your Bantu knots to have a super textured appearance. Marley hair is synthetic hair that comes with a kinky texture.
It's also very relatively easy to braid. The only downside is that it's more costly than ordinary kanekalon braiding hair (around $4- $6 per pack in most areas).
How Much Extension Hair Should You Buy?
As a general recommendation, you should buy at least two to three packs of extension hair to be on the safe side. However, the amount of extension hair you'll need to buy for your Bantu knots depends on how you want your Bantu knots to look.
For example, if you have short hair and want your Bantu knots to look bulky and large, you will need at least two to three packs of extension hair to achieve your look. On the other hand, if you want a more natural-looking style, you won't need as much extension hair.
We always recommend that you purchase more hair than you think you'll need. Doing this eliminates the chance that you'll need to run to the store for more hair with a half-done head. If you're having your hair done at a beauty salon by a hairstylist, ask your stylist how much extension hair your should purchase.
Prepare Your Natural Hair for Bantu Knots
Preparing your natural hair for protective styles is vital because doing so reduces the risk of damage and breakage during the styling process.
Also, since you won't be able to perform routine hair maintenance while your hair is in the Bantu knots, you should give your hair as much love as possible beforehand with proper hair prep. This section will share with you exactly how to prepare your natural hair for Bantu knots.
Note: We will recommend using certain hair products, but this is for your convenience. You can successful create this style using your favorite hair products, without purchasing additional products.
Wash Your Hair
If your hair isn't clean before styling, your Bantu knots will look dusty and grimy. To ensure that your style turns out crisp and clean, wash your hair thoroughly with an effective, gentle shampoo.
Not just any shampoo will do, as curly hair craves moisture. So, choose a shampoo formulated without drying ingredients, like sulfates, bad alcohols, and salt. ArtNaturals Argan Oil Shampoo is an excellent shampoo for anyone with curly or kinky hair.
Condition and Detangle Your Hair
Once your hair is clean, it's time to apply your conditioner. If you already have a conditioner that you love, feel free to use that one.
But if you're on the hunt for a good conditioner, choose one that has moisturizing oils and butters. SheaMoisture Manuka Honey and Mafura Intensive Hydration Conditioner is an excellent conditioner for thirsty strands.
If your hair is extremely dry, you may want to deep-condition instead. Just as the name suggests, a deep conditioner gives you a deeper conditioning session, coating your hair with super-hydrating ingredients for long-lasting moisture.
Reach for deep conditioners with heavy-duty moisturizers and sealers, like shea butter, argan oil, or avocado oil. SheaMoisture Deep Treatment Masque is a tremendous all-around deep conditioner for anyone with dry, brittle hair.
Before rinsing out the conditioner or deep conditioner, detangle your hair from ends to roots to remove tangles and knots.
Moisturize Your Hair
After conditioning, you should immediately moisturize your hair. Since you'll be manipulating your hair into a protective style, you should ensure that your hair is as moisturized as possible. Hydrated hair is softer, more supple, and less prone to breakage.
Luckily, moisturizing your natural hair is not difficult. All you need to do is apply a moisturizer to your hair while it's still damp from the wash and then comb it through.
Stretch Your Hair
Unstretched curly or kinky hair can be notoriously difficult to braid. So, if you will be doing your Bantu knots with extensions, we recommend that you stretch your hair first. You can use one of the following methods to stretch your hair:
Blow-dry – For a quick stretching session, all you need is a Denman brush, a comb, and a blow dryer. Use the comb to separate your hair into four sections, and then begin blow-drying each section as you brush through it with the Denman brush.
Braiding – After washing and moisturizing your hair, separate it into at least two sections and then braid each section down to the ends. When your hair is dry, take the braids down and then comb through your hair with a wide-toothed comb.
Banding – Part your hair into four or more sections, gently comb through each section, and then wrap a ponytail holder around each section's base. Continue wrapping ponytail holders around each section of hair from roots to ends. Allow your hair to air dry for several hours or overnight, and then remove the bands.
Do the Bantu Knots
Now that your hair has been adequately prepped, you're ready to install the Bantu knots. In the following sections, we will tell you how to do two types of Bantu knots: (1) Bantu knots on natural hair and (2) Bantu knots with extensions.
How to Do Bantu Knots on Natural Hair
How To | Perfect Bantu Knots on Natural Hair & Transitioning Hair
If you have at least three inches of natural hair, you can do Bantu knots without adding extensions. Use the following list to find out how to do Bantu knots on natural hair.
Mist your hair very lightly with water, and then apply your favorite leave-in conditioner all over your hair for a final dose of moisture.
Use a rattail comb to part out a section (which will be your first Bantu knot). If your hair is on the shorter side, you will need to make your sections small. On the other hand, if your hair is long, you can make your sections as small or large as you want.
Apply your favorite gel or cream styler to the section with your fingers. Choose a styler that has a medium to strong hold. This will help to ensure that your Bantu knots last.
Secure the roots with a rubber band. You can use no-snag rubberbands or dip your rubber bands in your favorite oil to decrease friction and snagging.
Oil your scalp with your favorite oil.
With your thumb and forefinger, twist the hair in a circular motion from the roots to the ends. This motion will create a coil.
Begin repeatedly wrapping the coil loosely around the base of the section. Hold the base of the section with your opposite hand so that the knot is easier to wrap.
When you get to the ends of your hair, apply a holding product and tuck the ends underneath the knot.
Move the knot around a bit to see if it will hold. If the knot is not secure, you can try rewrapping the knot, putting a rubber band around the base of the knot, or inserting a bobby pin at the roots.
Repeat steps 2-9 all over your head.
Use edge control to lay down your edges.
Note: It could take several tries to get your Bantu knots to stay in formation. So, it's imperative to be patient throughout the styling process.
How to Do Bantu Knots With Extensions
Like you might expect, the process for doing Bantu knots with extensions is a bit different. Follow the below instructions to the letter to complete the style.
Kia Bee's Bantu Knots with Extensions
When you're wearing extensions, do you normally stick with the usual braided styles, like box braids, crochet braids or goddess braids? If you're interested in trying something a little different, then it may be time to consider a bantu knot-out. In this video tutorial,
Kia Bee
creates a bantu knots hairstyle using braiding hair.
Prep the Extensions
Kanekalon extensions often come with blunt ends, which makes it challenging to create a clean Bantu knot. To prepare the extensions, take the following steps:
With one hand, hold the entire bundle of hair at one end.
With your other hand, pull up small sections of hair to make it uneven.
Continue to pull up sections of hair for a minute or two.
Hold the entire bundle of hair at its midpoint and finger comb it.
Now your extensions are ready for use.
How to Install Bantu Knots with Extensions
Now that you know how to prepare your extension hair, let's go over how to install the Bantu knots.
Use your rattail comb to part out your first section.
Apply a styler to your hair with your fingers to tame flyaways.
Brush your hair with a soft bristle brush, and then apply a rubber band at the base.
Oil your scalp with your favorite oil.
Grab a section of the extension hair and hold it at the base of the first section of hair.
Using your natural hair as one of the three sections, three-strand-plait your hair along with the extension hair.
Continue braiding until you reach the ends.
Wrap the braid in a circular motion until it begins to form a cinnamon roll-like knot.
Tuck the ends of the extension braid underneath the Bantu knot.
Use rubber bands or bobby pins to secure the knot further. This ensures that your knots remain set and don't unravel.
Repeat steps 1-10 all over your head.
Use edge control to lay down your edges, and you're done!
Maintaining Bantu Knots
Bantu knots usually last about a week, but if you properly maintain your Bantu knots, the style may last longer. In this section, we'll tell you exactly how to maintain your Bantu knots.
Cover your hair with a satin scarf at night. Doing so will reduce friction as you toss and turn in bed, reducing flyaways.
If any of your Bantu knots loosen, you can retwist them, prolonging the life of the style.
Every so often, you can reapply edge control to your edges to keep your hairline looking neat.
Whenever your scalp begins to look or feel dry, apply an oil with your fingers.
Pros and Cons
Bantu knots come with benefits and drawbacks. Knowing about both can help you determine whether the style is for you. Continue reading to learn about the pros and cons of Bantu knots.
Pros
Bantu knots are easy to master; anyone can learn how to do the style.
The style promotes length retention, as it protects your hair from manipulation and outside elements.
They are very inexpensive compared to other protective styles.
Cons
Bantu knots do not last as long as some protective styles. Even if you're diligent about covering your hair up at night, the style may only last 1-2 weeks.
It can take several tries to get your Bantu knots to stay in formation, which can be frustrating.
Dos and Don'ts of Bantu Knots
If you've decided that you want to try Bantu knots, that's great! But before you get started, we recommend that you take a look at the below dos and don'ts of Bantu knots.
Dos
Do start with freshly washed, conditioned, and detangled hair.
Do use ouchless ponytail holders or oiled rubber bands to minimize snagging.
Do take your time while installing your Bantu knots. Doing so will ensure that your style comes out sleek and clean.
Don'ts
Don't wrap your hair too tight, as this can be damaging to the hair, causing headaches and breakage.
Don't rewrap your Bantu knots every day – the more you manipulate your hair, the higher your chances of breakage.
Bantu Knots Video Tutorials
Bantu knots are one of our favorite hairstyles. The hairstyle has varying results on different hair types and textures. For some, the knots create a lovely curly effect with tight, springy curls.
For others, the knots create looser waves that are equally stunning. You can create several hairdos throughout the week with bantu knots. Follow the step-by-step instructions highlighted below to create beautiful bantu knots.
How to Create a Knot Out
The first step is to divide the hair into manageable sections. It's important to mention that people with long hair do not necessarily require a lot of sections.
Although, more sections will generally lead to curly hair, so keep this in mind as your creating your sections.
You can usually use the same number of sections you would use to do twist outs styles. Creating the proper number of sections for your desired look may require some practice. With trial and error, you will eventually get it right.
Moisturize and Detangle Your Hair
When moisturizing your hair, you can opt for a simple spritz of oil and water or use your favorite co-wash regimen to moisturize your curls. Moisturizing helps the knots retain their shape.
Detangling is optional as it depends on your personal needs. Although, if needed, you should detangle your hair before creating bantu knots. Also, your hair should not be soaking wet, because it will significantly increase the drying time.
Apply Your Favorite Curl Cream
We recommend applying your favorite curl cream (or styler) from the root of your hair down to the tips.
Next, roll/twist each section of your hair and roll it on top of itself. The objective here is to form tiny buns or "knots" on top of your head.
Once you arrive at the end of the rolled segments, you can push or tuck it down under the knot. The resulting pressure will hold the knot in place.
If not, you can use a hairpin or a bobby pin to prevent it from unwinding. Please refer to the video tutorial below if you need a visual representation.
Should You Blow Dry or Air Dry Your Knots?
You have a choice between air drying and blow-drying your hair. If you wish to wear the knots as a style, you can blow dry or sit under a hair dryer to immediately dry your hair.
Alternatively, you can allow the knots to air dry. If you're planning to allow your bantu knots to air dry, we recommend doing the knots at night. They should be dry by the next morning.
Creating TWA Knots with Weave
If you are considering taking a break from your natural hair, you might be exploring crochet braids, box braids, ghana braids, lemonade braids, or other styles that generally require hair extensions.
However, consider adding bantu knots to your list of hairstyles that can be enhanced with extensions.
Bantu knots have become a common curly girl hairstyle, especially among African Americans with type 4 black hair. Did you know that fans of weaves or extensions can also enjoy bantu knot hairstyles?
Whether you're doing the style yourself or using a hair stylist, here's a great tutorial for ladies with TWA.
In this tutorial,
Olive Chels
creates a bantu knot hairstyle on a teeny weeny afro (TWA) only seven months after big chopping. Olive's creative approach is ideal if you have an afro, but are interested in wearing one of the most popular natural hairstyles. Olive Chels created this look on her type 4 hair by using
edge control
gel, hair clips, 10-packs of braiding hair, a toothbrush, rubber bands, beads, scissors, and a rat tail comb.
The Bantu Knots Hairstyle: A Story Best Told in Pictures
Bantu knots are awesome! This hairstyle is stylish, trendy, fun, and edgy rolled in one neat package.
It's very versatile too. No matter what hair type or texture of hair you have, you can pretty easily wear bantu knots. Depending on your hair type or curl pattern, the knots may result in loose waves or even tighter, springy, curls once unraveled.
Here are a few variations of this hairstyle that you can try out:
1. Simple Bantu Knots
This easy updo style done with tight bantu knots is both sophisticated and classy. It's a great hairdo for a night out or if you want to show off your best facial features with no fuss.
The simple SECRET to the perfect Bantu Knots on Natural Hair | feat. My Natural | KopanoTheBlog
2. Perfect Bantu Knots
These knots will make you forget about goddess braids, twa styles, and many other popular natural hairstyles. You'll want to get these bantu knots instead!
3. Royalty Bantu Knots
Have you ever wanted to look like a Nubian Queen? Well, with this bantu knot hairstyle, you definitely can!
All you need is one simple accent: a hairpiece or necklace with an eye-catching ornament. Carefully place this along your hairline (it should be held up by your side knots) and make sure that the ornament rests on your forehead.
10 Ways to Rock Bantu Knots
4. Blonde Hair, Triangles & Knots
Blending colors with bantu knots is nothing new, but check this pattern out! The triangles enhance the complexity of the knots and give them a unique look.
5. Dreadlock Bantu Knots
Remember, bantu knots can work on any nearly kind of hair, regardless of the texture. This picture shows an example of bantu knots with dreadlocks.
6. Exquisite & Exotic Blue Bantu Knots
Bantu knots give off an exotic vibe, especially when you add a little color to make them really stand out.
If you want to add more excitement to your hairdo, you can try adding colored hair extensions before doing the knots. The splashes of colors will add a spark of individuality and fun (plus a whole lot of style points) instantly.
Big Blue Bantu Knots //Innocence Hair Spetra Synthetic Braid - EZ BRAID RAINBOW 30 --/WIGTYPES.COM
Taking Down Your Bantu Knots
Lubricate your hands with oil to prevent frizz when taking down the knots.
Gently unwind the knots one by one.
Gently separate each segment making sure not to cause frizz.
When creating bantu knots, first divide the hair into manageable sections. More sections are needed if you want curlier knots, but you should experiment over time to create the perfect style for you.
Conclusion
While Bantu knots require quite a few steps, the process is straightforward overall. We hope this article gives you all the information you need to create beautiful Bantu knots.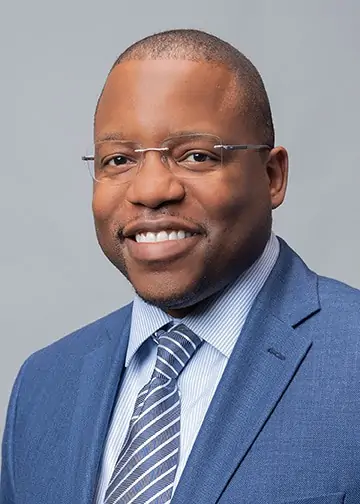 Kenneth Byrd holds a BS in Accounting and Management Information Systems and an MBA from the University of Alabama at Birmingham. With over 15 years of experience, Kenneth has been dedicated to hair care since 2008, when he co-founded Curl Centric® and Natural Hair Box alongside his wife. As a team, they promote healthy hair care practices through their comprehensive platform, Curl Centric. Curl Centric is a website operated by a husband and wife team that encourages healthy hair care. At Curl Centric, we aim to help our readers take control of their hair care journey and make good decisions about products, hairstyles, and maintenance techniques. We also have strict editorial integrity; here's an explanation of our editorial guidelines and how we make money.