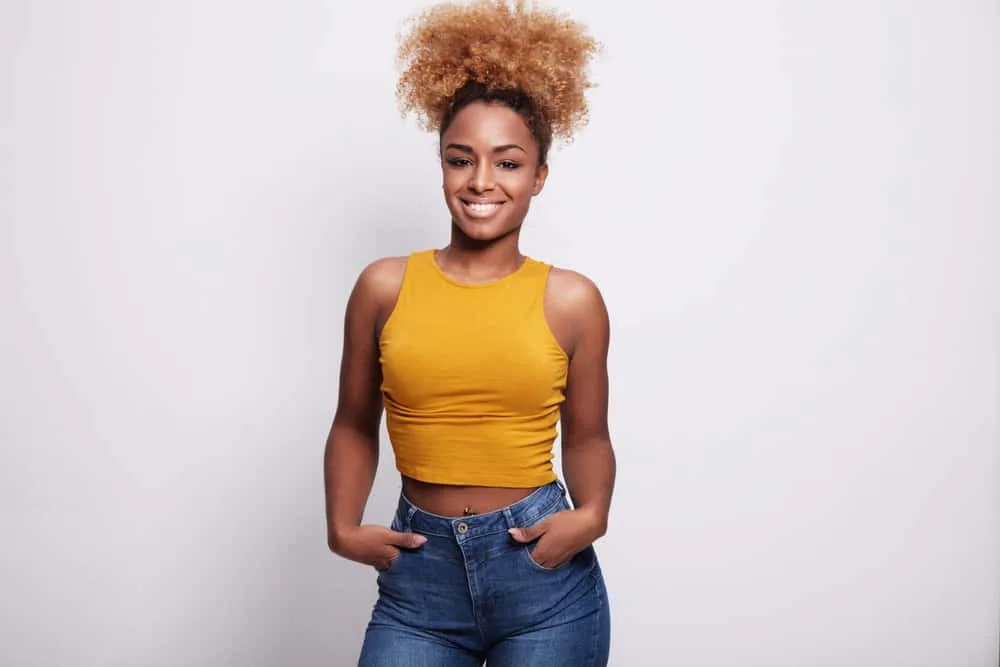 The natural hair community always finds a way to impress us with its ingenuity. They often come up with names and techniques that are utilized worldwide by people with curly hair, and the pineapple hairstyle is no exception.
What Is the Pineapple Method for Natural Hair?
The pineapple method is a hairstyling technique that consists of creating a loose, high ponytail on top of your head (i.e., a loose bun). The style arranges the hair in a way that mitigates frizz, flattened curls, and knots as you lay down on your pillow for sleep at night.
Since your hair is arranged on top of your head, the sides and back of your hair are the only parts that will touch the pillow while you sleep.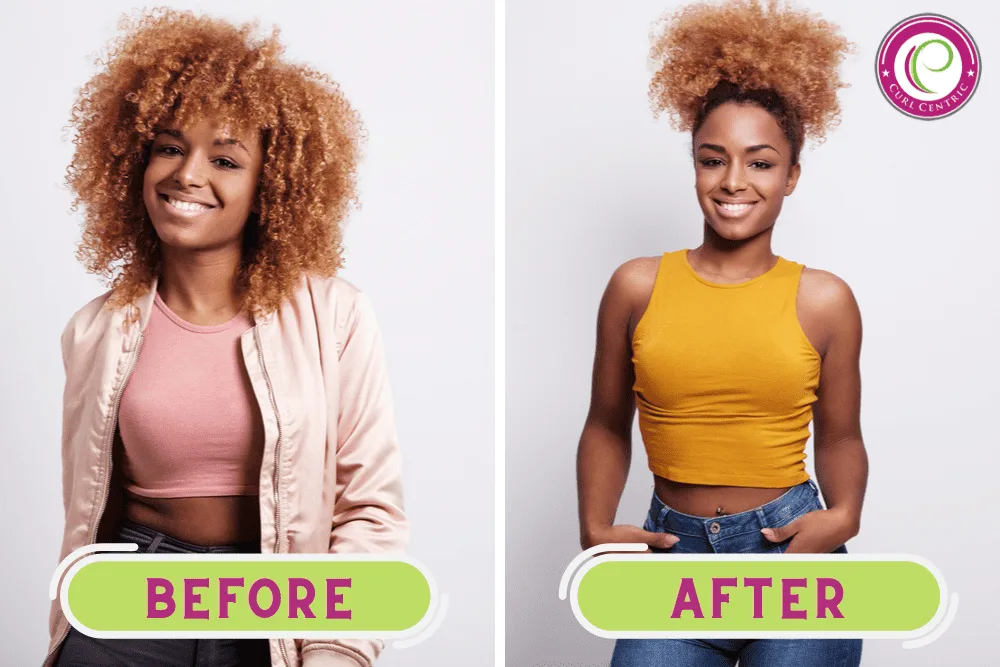 How to Pineapple Hair: What's Needed?
Use something loose, such as an ouchless elastic band or scrunchie, to hold your ponytail on top of your head.
Extra protection can be provided with a bonnet, pillow, or scarf made of satin. Some women also sleep on silk pillows and sheets. Silk is an alternative to satin, so it's also a good option, although silk is usually more expensive than satin.
Whether you're using a scrunchie, ouchless elastic band, or a different ponytail holder, the item should have enough elasticity to be looped once around your hair and prevent dents and creases from forming in your hair while you sleep.
For additional protection designed to mitigate hair breakage, some women like to use a satin scrunchie for the pineapple method.
Some ladies prefer to use satin bonnets or scarves to protect against dry hair and knots from their hair constantly rubbing against a cotton pillowcase. However, you can also use a satin pillowcase and sheets for additional protection.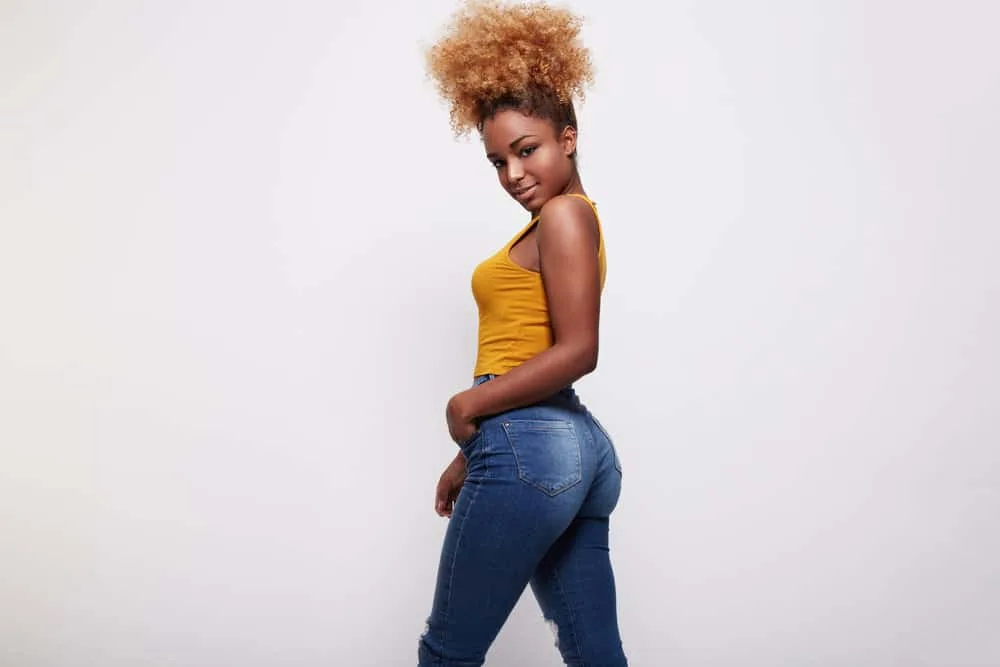 If You're Pineappling 4a, 4b, or 4c Hair Types…
When pineappling kinky hair types, like 4a, 4b, and 4c, sometimes an indentation may be left in your hair from the use of an elastic band or scrunchie, in which case a satin bonnet or scarf can be used.
For ladies that have recently big chopped or if you have shorter hair, using a satin bonnet or scarf can be a very useful alternative to pineappling.
In this video, Grace Shari shows you how to pineapple your hair using a satin scarf and bonnet. This pineappling technique can be used to preserve your curls and keep them looking fresh for the next day. Pineappling can preserve a variety of natural hairstyles, including twist-outs, flex-rod curls, and braided styles.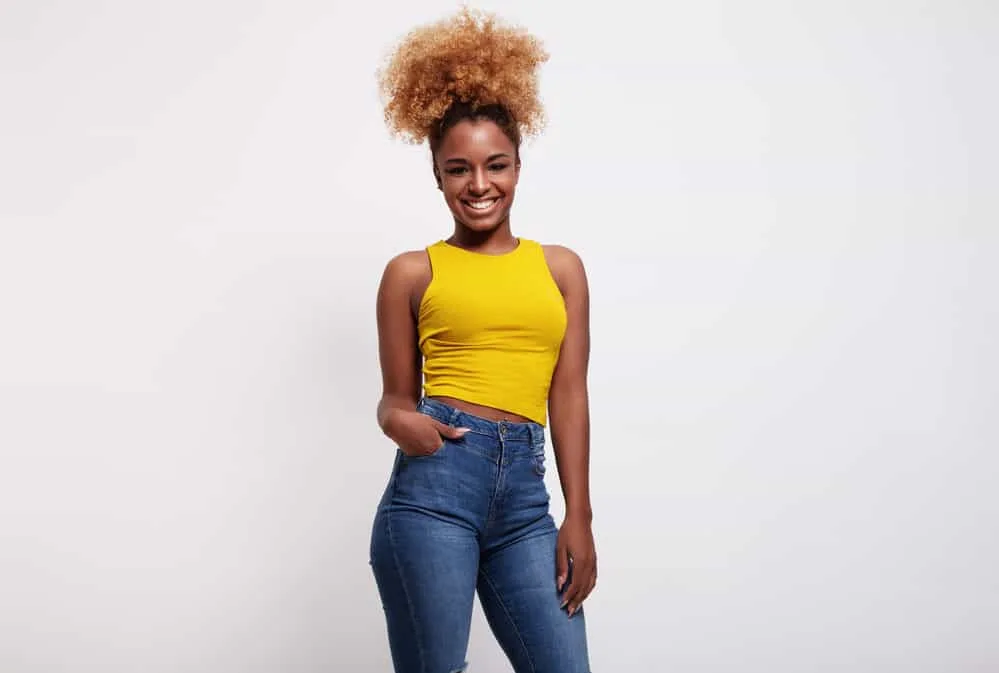 How to Do the Pineapple Method on Natural Hair
We recommend pineappling your hair just before you lay down for bed because you're creating a loose ponytail.
Even though your pineapple may be a little messy, and there could be some slippage, your hair will still have good protection. By the way, don't forget to wear your satin scarf, bonnet, or pillowcase.
How to Pineapple Hair in 3 Simple Steps
Bend forward and gather your hair together on top of your head.
Loosely secure your hair with an ouchless elastic band or scrunchie. Note that it's important that the band or scrunchie isn't tight.
Put on a satin bonnet or scarf for additional protection.
Pineapple Method for Short Hair
If you have short hair, you can generally still use the pineapple method for your nighttime routine. In this video, Deanna from the Pretty Girls Guide walks through her nighttime routine for pineappling short natural hair.
You will need to pull all of your up toward the top of your head. You're creating a high ponytail and using a satin scarf, ouchless elastic band, or scrunchie to hold your hair in place. Depending on your preference, you can also wear a hair bonnet or sleep on a satin pillowcase.
How to Take Down a Pineapple Hairstyle
It's not uncommon for women in the natural hair community to feel that their styling options are limited; thankfully, this doesn't have to be the case.
We believe that your natural hair journey should be about doing what works for your hair, and most of the time, that means personalizing the steps in your hair care regimen to match your specific needs.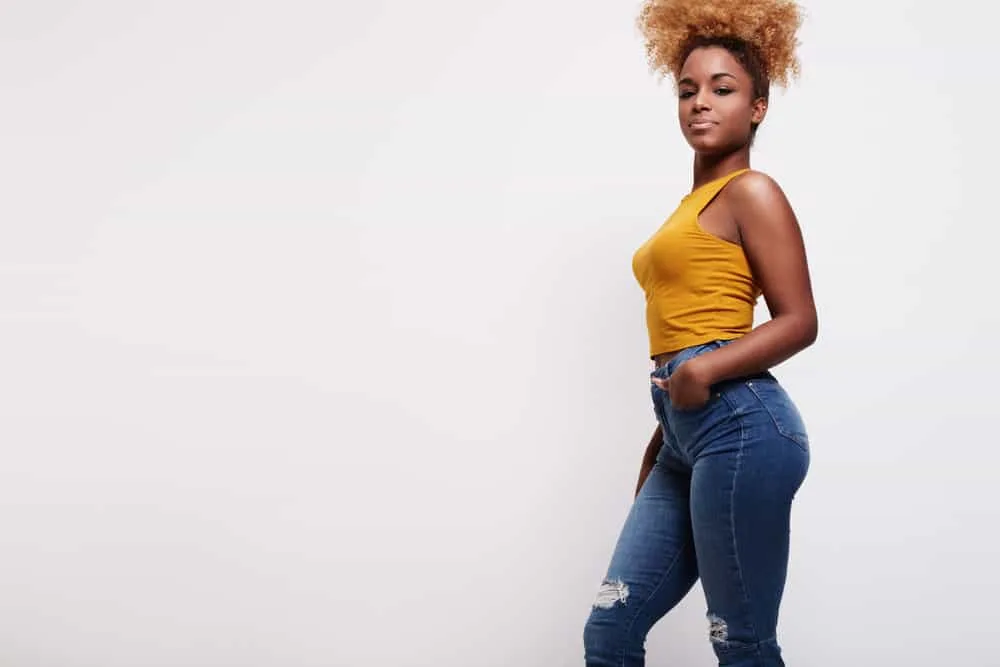 The pineapple process described within this article has been modified in several ways, from how you pineapple your hair at night to how you take it down in the morning.
While knowing what to do is important, we're going to start with what you shouldn't do. Some of the most important tweaks needed for a pineappling process is actually discovering what to avoid doing the next day.
How to Style Two-Day-Old Hair
Refreshing Natural Hair After Pineapple Method l Morning Routine
In this video, Khadijah, also known as Afro Khadisiac on social media, demonstrates how to refresh her 3c/4a high porosity hair using a gentle shake-out and finger combing technique. This method, which should mitigate hair damage, can be incorporated into your morning routine as it takes less than 15 minutes.
Don't Use a Tight Hair Tie
We recommend using ouchless elastic bands or satin scrunchies to loosely secure your hair while pineappling. We don't recommend using traditional cotton hair ties.
Using a traditional cotton hair tie to secure your pineapple will likely create an impression once you remove it in the morning. While this might work for some curl patterns, it's unlikely to work for type 4 hair.
Type 4 hair (i.e., kinky hair) seems to easily conform to the shape created by the tightly worn hair tie, indenting and potentially damaging the hair.
With this in mind, I often recommend that type 4 hair types pineapple their hair with a scarf covered by a satin bonnet. This is consistent with the video shown earlier in this article.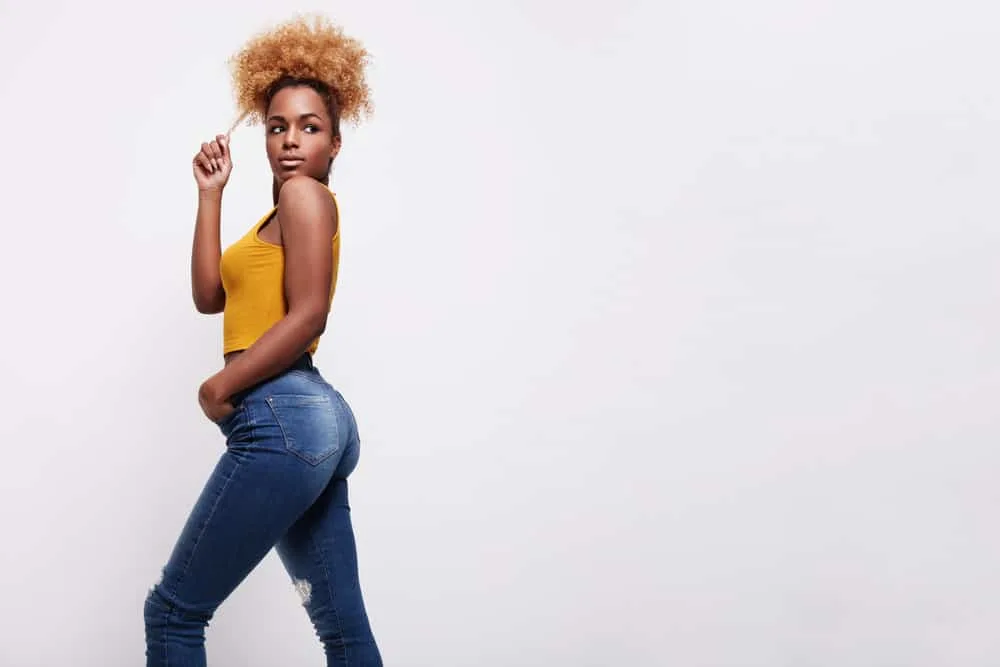 Limit the Use of Combs, Brushes, and Afro Picks
While it's generally well known that heat styling tools, like hair dryers and flat irons, can cause damage to your hair, it's not as well known that combs, brushes, and afro picks are also damaging to your hair.
That's right! Traditional styling tools can lead to breakage, so we encourage finger detangling and combing as much as possible. Finger combing requires patience, but it's best if you're trying everything possible to reduce hair damage.
Some ladies decide to use a comb or afro pick to create volume, but it also causes damage and leads to frizz, which may shorten the longevity of your hairstyle.
Mastering the Pineapple Technique
Whether you prefer wearing twist-outs or a simple wash-and-go, almost no one enjoys re-twisting their hair every single evening or washing it every morning in order to maintain their favorite style.
It takes a great deal of time, but it also requires a lot of manipulation, which can be damaging to your hair. If you utilize stretched hairstyles to keep a specific length, you may be sabotaging these efforts by re-twisting your hair.
The pineapple method helps you maintain your hairstyle overnight by putting it up on top of the crown of your head. Depending on your hair type, there are a variety of adjustments that you can make to the pineapple method to make it work for your hair's texture and length.
4 Ways to Protect Curls While Sleeping
So, your hair looked great today, but that's today. What about tomorrow, the next day, and the day after?
Will your hair look just as fabulous the next day without you having to style it again?
We hear it all the time from our audience, sleeping with curly hair can be a challenge if the goal is to wake up with the same look in the morning.
But then again, creating beautiful day-two hairstyles isn't impossible.
It all depends on how you wear your hair to bed so that you don't wake up to flattened, frizzy, or dented curls.
You should experiment until you find the best way to wear your curls at night. This will depend on how your preferred style, hair type, product usage, and length.
As you begin to experiment, here are nine ways to protect your curls while sleeping. Remember to tailor these techniques (as needed) to meet your specific needs.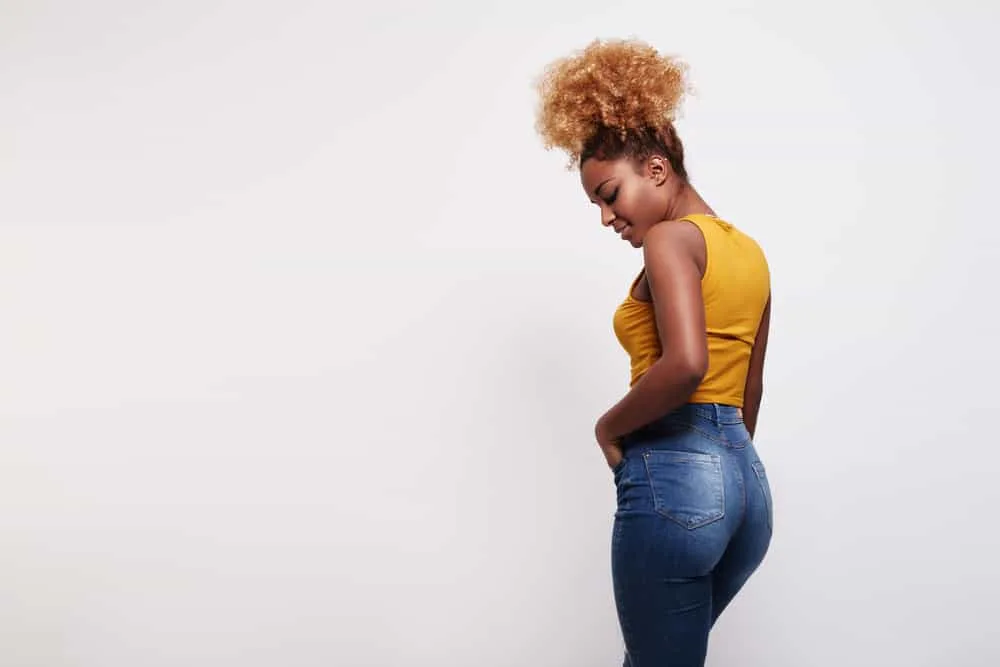 1. Plopping
For some curly hair types, often type 2 and 3, plopping is a very popular method to help you define your curls. The general approach is to apply a moisturizer and hair gel to freshly washed hair.
You then use a microfiber cloth, microfiber towel, or t-shirt on a flat surface to plop your curls. Some women have used terry cloth towels for plopping, but since terry cloth is very absorbent and can quickly dry out your hair, it's not recommended.
Overnight WET PLOPPING | Night Time Curly Hair Routine
In this video, Yaliana Enid walks through her nighttime routine for plopping curly hair using her wake-up-and-go curly method.
2. Mini Braids or Two-Strand Twists
Braiding the hair at nighttime is a popular technique used in the type 4 hair community. Instead of tight braids, try using multiple loose braids, pigtail braids, or two-strand twists.
A two-strand twist is also a fantastic way to wear your curls to sleep. It works with dry or damp hair. The beauty of it is that you can target specific areas of your hair and shape it to keep your hair from becoming flat when sleeping.
With a two-strand twist, you will divide your hair into two sections and wrap the two parts around each other, working from the roots to the ends. The result is often beautiful coils and curls that hold up throughout the next day.
3. Multi-Pineapple (or Regular Pineapple)
We talked about the pineapple technique quite a bit in this article, but some women use a multi-pineapple technique. The pineapple usually works best with hair that is long enough to arrange above your head and style accordingly.
If your hair is too short to pull, it might be best to use a multi-pineapple. With the multi-pineapple, you create multiple small pineapples.
If your hair is too short to use a multi-pineapple, then it might be best to use a satin pillowcase, bonnet, or scarf to protect or wrap your hair up at night.
4. Loose Messy Bun
Many women choose to wear a loose messy bun at night to help reduce frizz. The general practice usually includes applying a leave-in hair conditioner and scrunch-controlling hair gel.
We're proponents of protective styling, so please don't make your "loose" bun tight.
Also, to avoid denting your bun, you can twist and tuck your hair loosely (creating the bun) before you secure it with a scrunchie. Implement this technique, and you will wake up in the mornings with several styling options.
The pineapple method is a popular technique within the natural hair community that helps to preserve curly hair while sleeping. By creating a loose high ponytail on top of the head, the style mitigates frizz and flattened curls, allowing for fresh and defined curls the next day.
Additionally, using satin bonnets or scarves, avoiding tight hair ties, and limiting the use of combs, brushes, and afro picks can help further protect hair and reduce damage.
Several other techniques, such as plopping, braiding, and wearing a loose messy bun, can be utilized to protect curls while sleeping. Overall, the natural hair community continues to impress with its ingenuity and creativity in finding ways to care for and maintain its beautiful curls.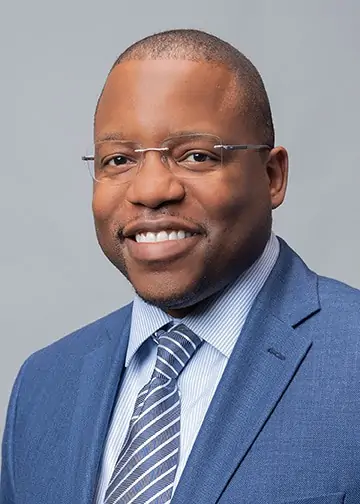 Kenneth Byrd, with a BS in Accounting and Management Information Systems and an MBA from the University of Alabama at Birmingham, has over 15 years of experience and is a recognized authority in hair care. Co-founder of Curl Centric® and Natural Hair Box, Kenneth has dedicated himself to promoting ethical and scientifically-backed hair care practices. Rigorous editorial guidelines, industry recognitions, and features in numerous media outlets evidence his expertise. Kenneth's commitment to transparency, quality, and empowerment has positioned him as a trusted voice in the field, empowering readers to confidently embrace their natural beauty.