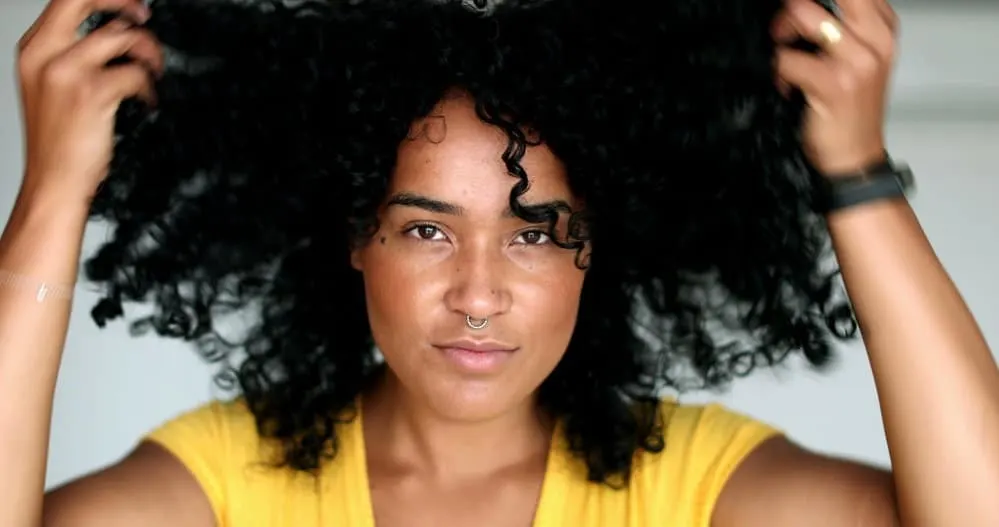 Protecting your curls is crucial if you want to reach your hair health and length goals, and silk or satin bonnets are fantastic hair protectors.
But if you put on your bonnet incorrectly, you won't reap the full benefits of wearing one. For anyone who's at a loss as to how to put on a bonnet, this article will be a lifesaver.
We are going to take all of the guesswork out of bonnet-wearing; we'll walk you through the best way to put on a bonnet, how to keep it secure, and how to choose the right bonnet for you.
This Is How to Put on a Bonnet
Most of us are familiar with the numerous benefits of wearing a bonnet. But if you want to get the most out of yours, you'll need to put it on the right way. Here are the steps to follow to put your bonnet on like a pro:
HOW TO SLEEP WITH CURLY HAIR + 5 reasons to sleep with a bonnet
Bend over and tip your hair forward until all of your curls are hanging down.
Hold your bonnet open and place one side at the nape of your neck.
Pull the bonnet open and stretch it over your curls, using the back of your head as an anchor.
If any of your ends are hanging down, push them up toward your scalp with your hands. Fold your hair onto itself like an accordion to make sure it all fits.
Once all your hair is piled on top of your head, stand up and pull the bonnet on the rest of the way.
Make sure all of your curls are tucked in and adjust the band as needed. It should sit just in front of your hairline.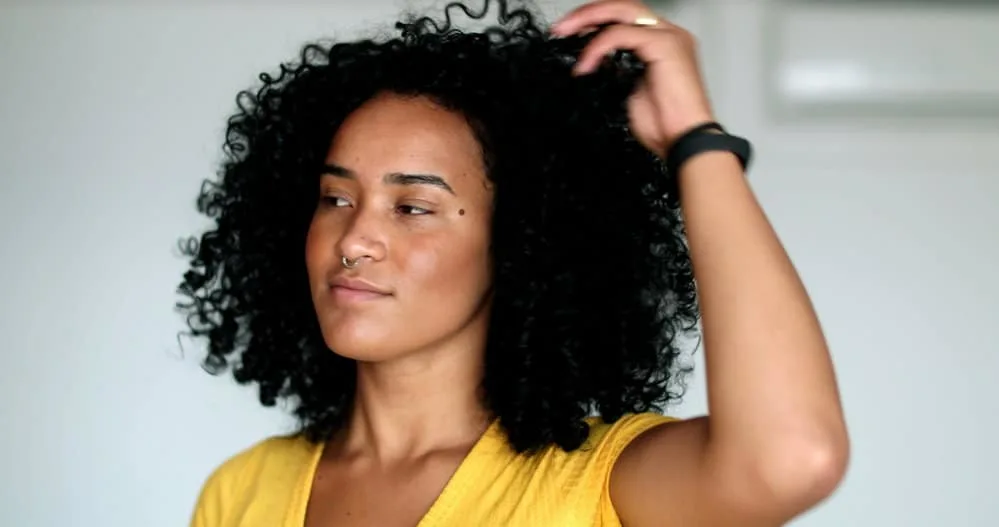 Note: For a more secure fit, you can place a few bobby pins around the edge of the cap and secure them against your scalp. You shouldn't need to do this if your bonnet is the right size, but it can work until you're able to purchase one that fits properly.
How to Put a Bonnet on Straight Hair
Although similar, the process for putting a bonnet onto straight hair differs slightly. Want to know how to do it? Here are some step-by-step instructions for how to put a bonnet on straight hair.
Hold your bonnet open in front of you.
Bend forward and pool your hair into the bonnet.
Pull the bonnet up while folding the length of your hair onto itself like an accordion.
Once your hair is in place, pull the cap onto your head.
Check the perimeter of your bonnet and tuck any stray hairs that you find into the cap.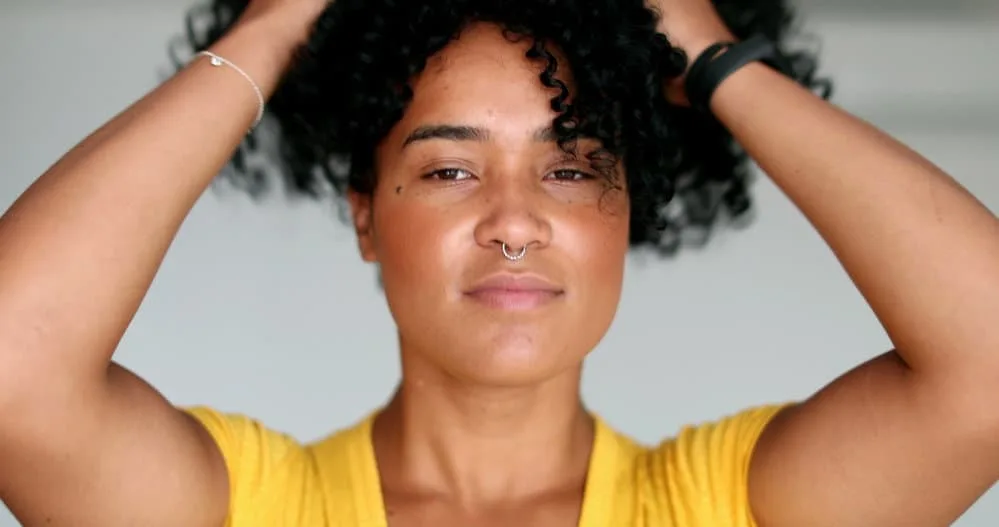 Should a Hair Bonnet Go Over Your Ears?
When it comes to wearing a bonnet over or behind your ears, you can do whatever makes you feel comfortable.
Some people prefer to pull their bonnet down over their ears, so it doesn't rub against their delicate hairline. It can also help relieve pressure and keep your bonnet from feeling too tight.
Despite this, most people prefer to wear their bonnet behind their ears. Doing so can help prevent the elastic from stretching out and result in a more secure fit.
Since individual preferences vary, try both methods to see which best fits your needs.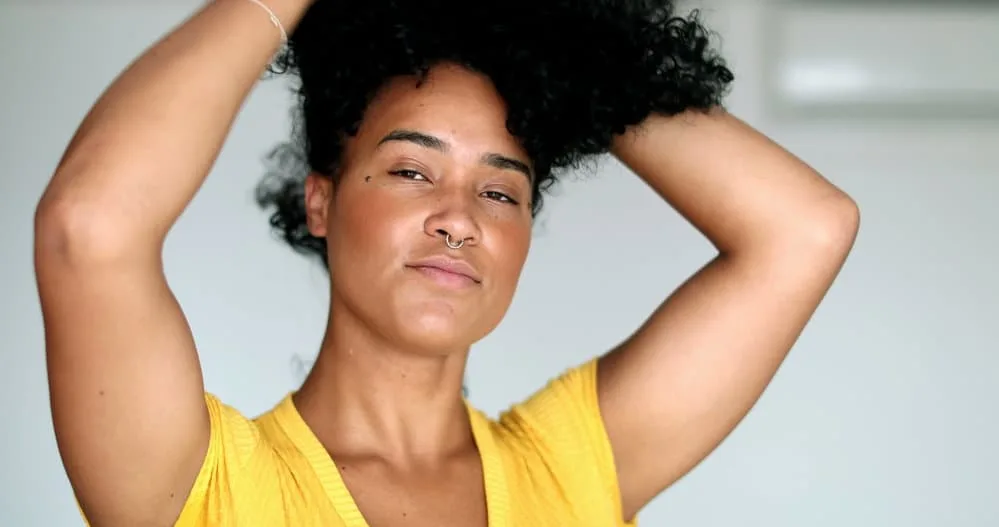 How to Keep a Bonnet From Coming off at Night
All the perks of wearing a bonnet go right out the window if it falls off your head at night. Luckily, you can take steps to make sure that doesn't happen. That's what we'll cover in the list below:
HOW TO KEEP BONNETS ON AT NIGHT | Natural Hair Care Kids #naturalhair #kidshair
Make sure you get the right size for your head and hair. Every manufacturer's bonnet sizing may differ, so finding the right size may take a bit of trial and error.
If your bonnet ties in the front, try to tie it a bit tighter.
Secure the bonnet by sticking bobby pins or hair clips around the perimeter.
Invest in a higher-quality bonnet.
Tie a scarf over your bonnet to keep it in place.
Are Protective Bonnets for All Hair Types?
Although they're closely associated with kinky and curly textures, soft and protective bonnets are for all hair types. They protect the hair from frizz, breakage, tangles, and moisture-sucking pillowcases whether your hair is type 1, 2, 3, or 4.
Bonnets can also wick away excess oil, keeping it off your skin and pillowcase.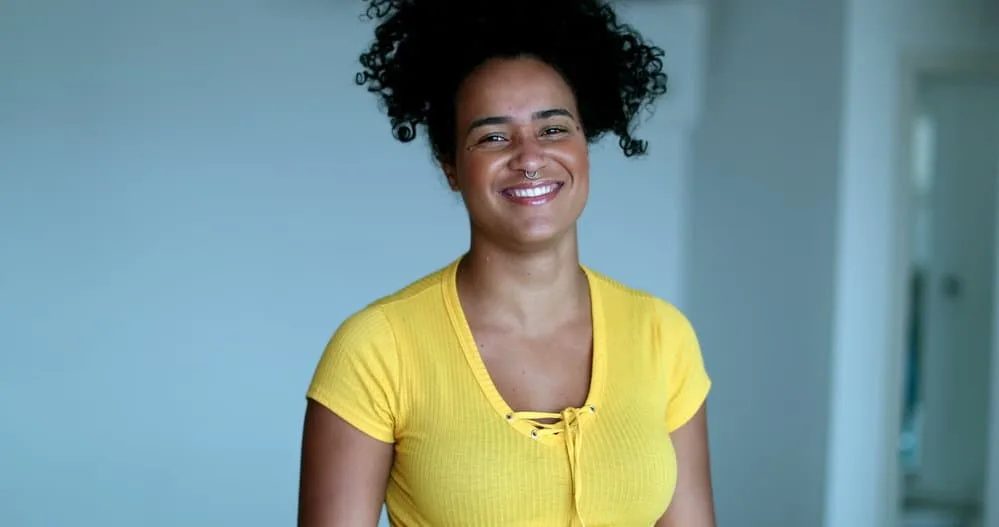 How to Find the Right Bonnet
Although bonnets are protective, not all of them are created equally. Some types may do more harm than good, so pick your bonnet carefully. This section will highlight the factors you should consider when selecting a bonnet.
The Quality of the Material
Both silk and satin bonnets should be smooth and slippery to the touch. Avoid ones that have snags or rough patches, as they can rub against your hair and cause breakage.
In addition to the cap, pay attention to the material used around the edge of the bonnet. Cotton or any exposed elastic will rub at your strands and could even pull some out.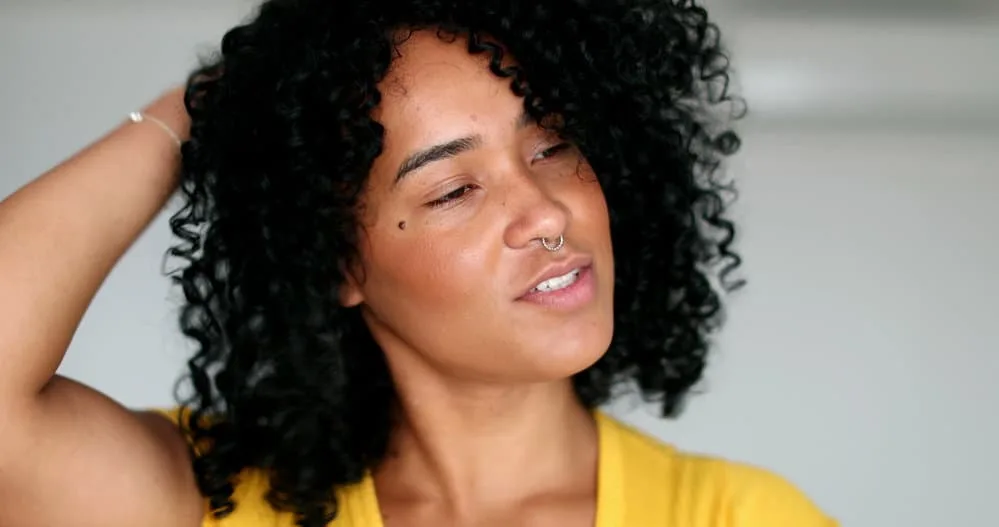 The Size of the Bonnet
While making sure all of your hair fits into the body of your bonnet is essential, you should also pay attention to the tightness of the elastic band. If the band is too loose, the bonnet may come off at night.
A band that is too tight will rub against your edges (i.e., baby hairs) or give you a headache. Ideally, your bonnet should fit snugly without causing you any discomfort.
Select the Right Style
Bonnets come in several styles. You can choose between bonnets with or without an adjustable strap or elastic band. There are also extra-large bonnets explicitly made for longer tresses or giant afros. Try several to figure out which works best for you.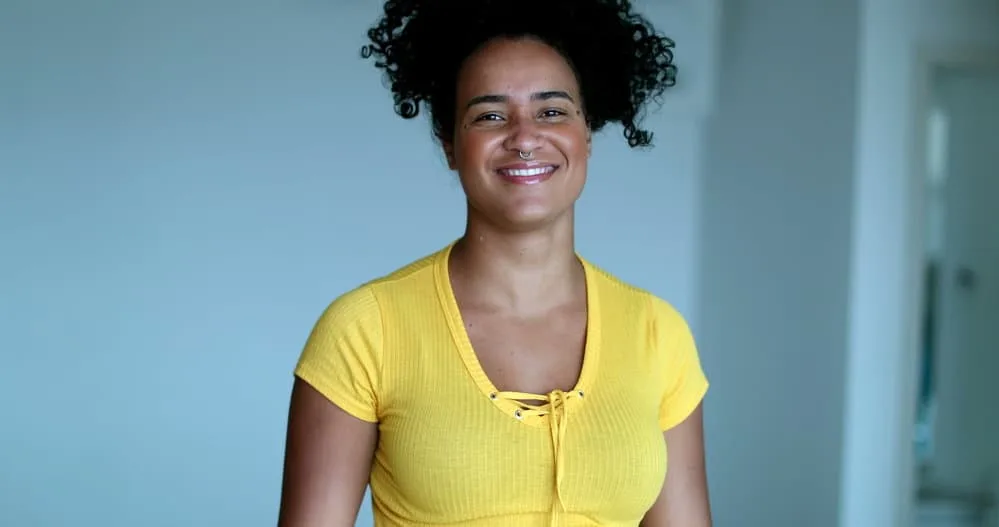 Should You Choose a Silk or Satin Bonnet?
When you purchase a bonnet, the two primary options you'll find are ones made from silk and satin.
Although both silk and satin bonnets help your hair maintain moisture and prevent damage, each material has a unique set of strengths and weaknesses, which we will look at below:
Benefits of Silk
Silk is considered more environmentally friendly than satin.
Silk is breathable and helps your body regulate its temperature.
Drawbacks of Silk
Silk is very expensive compared to satin.
Many manufacturers try to pass off cheaper fabrics as silk.
Benefits of Satin
Satin bonnets are less expensive than ones made from silk.
Satin is synthetic, so the fibers tend to be smoother and more forgiving than silk.
Drawbacks of Satin
Satin bonnets may only be smooth on one side, prompting wearers to put them on inside out to minimize friction during wear.
On the whole, you really can't go wrong with either silk or satin when it comes to hair health.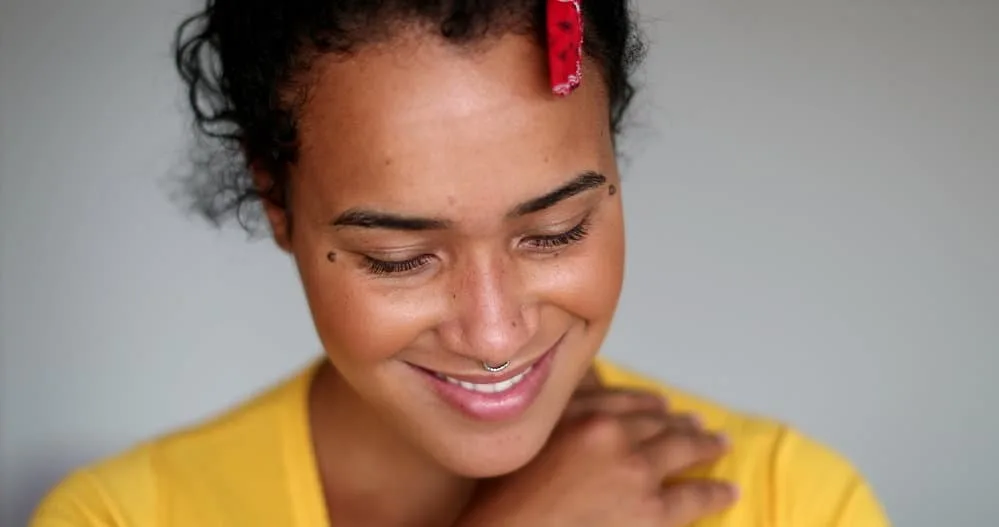 Scarf vs. Bonnet: Which Is Best?
As a general rule, use a scarf if your hairstyle is flat and you want to keep it that way. A tightly tied scarf will help preserve your style and is the best choice for keeping straightened hair sleek.
For a more textured hairdo, like curls or an afro, consider wearing a bonnet. The roomy cap gives your natural curls plenty of space, so you don't wake up with a squashed 'do.
Now you have all the information you need to choose and put on a bonnet, regardless of whether your hair is curly, wavy, or straight. We hope the tips and tricks we've gone over in this article were precisely what you were looking for to make putting on your bonnet a breeze.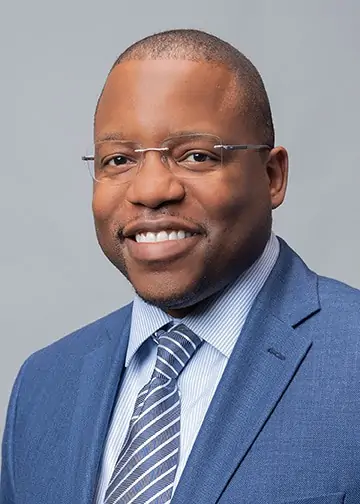 Kenneth Byrd holds a BS in Accounting and Management Information Systems and an MBA from the University of Alabama at Birmingham. With over 15 years of experience, Kenneth has been dedicated to hair care since 2008, when he co-founded Curl Centric® and Natural Hair Box alongside his wife. As a team, they promote healthy hair care practices through their comprehensive platform, Curl Centric. Curl Centric is a website operated by a husband and wife team that encourages healthy hair care. At Curl Centric, we aim to help our readers take control of their hair care journey and make good decisions about products, hairstyles, and maintenance techniques. We also have strict editorial integrity; here's an explanation of our editorial guidelines and how we make money.