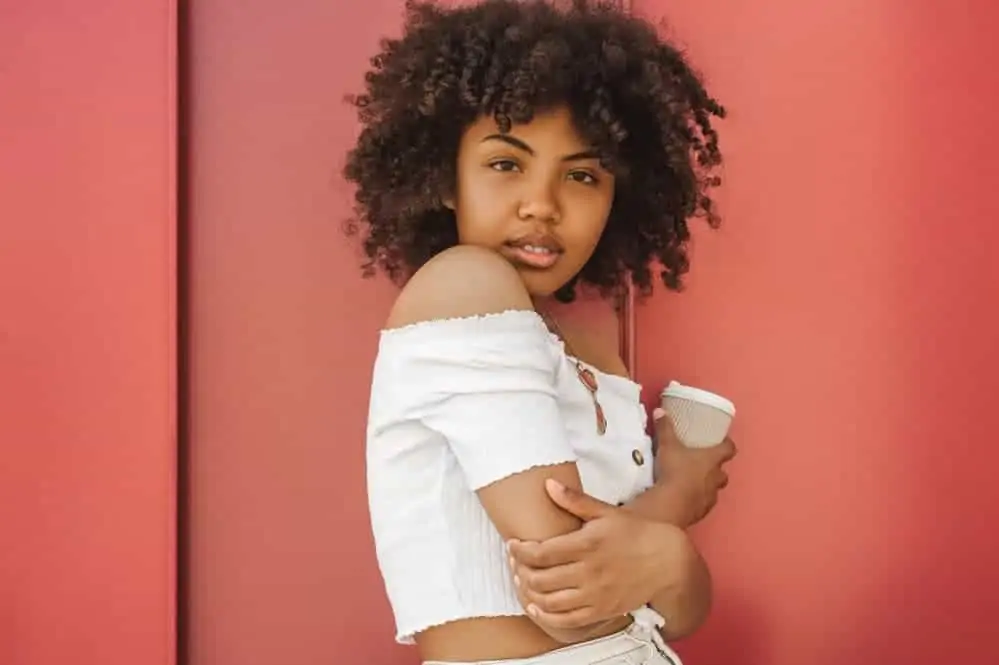 Flexi-rods are incredibly popular cylindrical, rubbery, flexible devices that create beautiful bouncy curls. You may have seen them in beauty supply stores and wondered what purpose they served.
This article will provide you with detailed tutorials, product recommendations, tools, and techniques on how to achieve beautiful flexi-rod hairstyles on naturally curly hair and straight hair.
Why Would I Use Flexi-Rods?
Flexi-rods create voluminous curls (commonly called heatless curls) without the harshness of heat styling tools (e.g., curling iron, curling wand, etc.).
Their rubbery grip produces better curls compared to other methods, such as heated tools or perm rods.
Also, they can be used with wet or blow-dried hair. They can a bit difficult to get used to for some women, but once you get the hang of it you'll be able to create some beautiful curly hairstyles.
How Do You Put a Flexi Rod Set in Your Hair?
It's important to have some dampness in your hair, as dry hair will not take as much shape around the Flexi-rod. You can use a spray bottle to mist your hair with water or your favorite water and oil mix.
Your hair doesn't need to be soaked, only damp. Your hair will still curl if you use flexi-rods on dry hair, but for more voluminous, longer-lasting curls, it's best to use the rods on hair that has some form of moisture.
Natural Hair Flexi Rod Set l Heatless Wand Curls
In this video,
NaturallyChea
shows how to get your flexi-rod sets to look like wand curls, also known as heatless wand curls or full wand curls. She starts with dry, stretched hair and uses orange and blue flexi-rods, Shea Moisture Frizz-Free Curl Mousse, Curls Blueberry Bliss Twist N Shout Cream, and OUIDAD Mongongo Hair Oil Multi-use Curl Treatment.
If your hair has been dried with a blow dryer (or hooded dryer), you can add a bit of water to help the flexi-rods take hold.
Some people prefer the results of flexi-rods on dry hair; however, most prefer the results with damp hair. It's completely up to you! We encourage women to experiment to determine what works best for their specific hair type.
Small Flexi Rod Curls Tutorial
In this tutorial,
Penny Tovar
demonstrates how she creates small curls using 1/2 inch flexi-rods. As Penny mentions, flexi-rods can be purchased at several popular retailers, including Walmart, Target, Sally's Beauty Supply, and many other brick and mortar retailers. For online shoppers, we recommend using this Amazon to purchase flexi-rods.
When installing flexi-rods, it's best to use small to medium sections of hair and when your hair is completely dry, they can be removed.
If the flexi-rods are removed before the hair is completely dry, your hair may ultimately turn frizzy. Although, as with most hairstyles, it's important to experiment until you create your desired look.
Below are a few additional methods of how to install flexi-rods on natural hair:
Creating Shirley Temple Curls on Natural Hair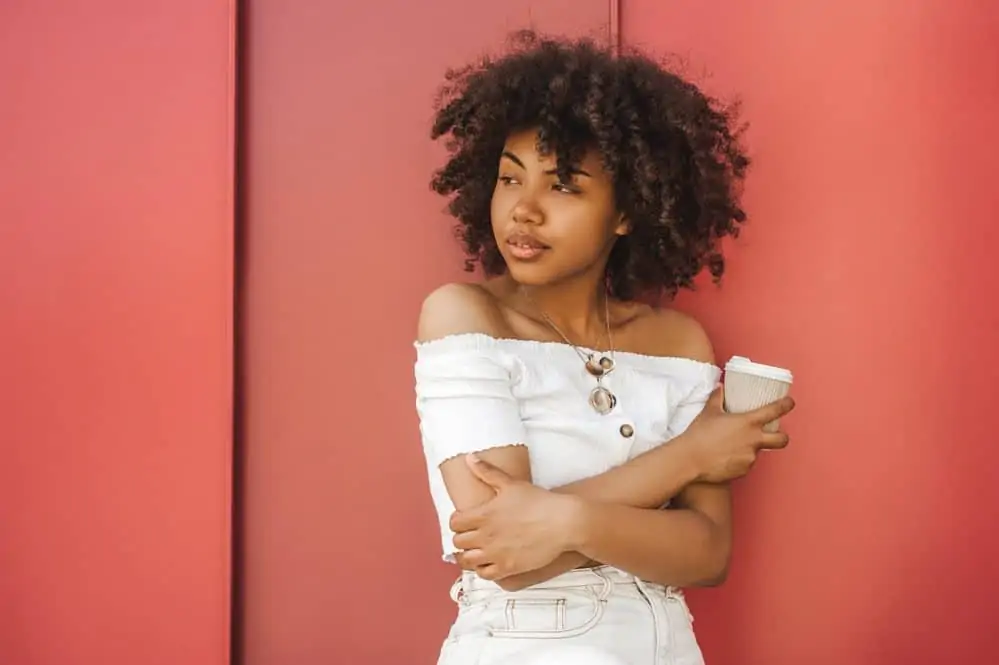 If you are seeking tight Shirley Temple curls, try wrapping your hair around the Flexi-rod and then rolling it up tightly. Once all the hair is rolled up, you can bend the flexi-rod to keep it in place.
For this method, start at the bottom of your hair, and wrap the ends around the flexi-rod. Then, twist the hair from the bottom to the top while simultaneously twisting your wrist in a circular motion.
The flexi-rod can be secured by bending it down once it is at the top of your head. In the video below, Naptural85 provides a comprehensive tutorial on creating heatless Shirley Temple curls on natural hair.
How To Cheat A Flexi Rod Set | EASY Technique Heatless Curls - Naptural85 Natural Hair
Creating Horseshoe Curls on Natural Hair
The horseshoe method, or the process of creating horseshoe curls, can be challenging for some newbies. To start, fold the flexi-rod over a small section of hair and then split that section into two pieces.
Each section then gets twisted around the flexi-rod and secured at the top by folding the flexi-rod. This method is challenging to explain, so kudos to CurlDaze for putting together the following video tutorial, which provides further clarification.
The CurlDaze Horseshoe Method-Flexi Rod Set Hack Ft. TGIN
Are There Any Styling Products I Need to Use?
There are several hair products that you could use to create flexi-rods, so the list below only includes a few of our favorites. Unless you're a product junkie (which is cool with us), you necessarily need to purchase new products to create these styles.
People have also found good results by using a gel such as Eco Styler Olive Oil Professional Styling Gel, but for some ladies, gel is too heavy for their curls.
If you prefer to use gel, you can make a homemade flaxseed gel or use Miss Jessie's Quick Curls for a firmer hold. Another option is to use a hair-setting lotion.
Remember, again, that it is essential to allow your hair to dry before removing the flexi-rods. Waiting can be time-consuming, depending on the thickness of your hair.
To speed up the process, you can try using a hooded hair dryer or use a bonnet dryer attachment (e.g., hood dryer) with your hairdryer. Again, this is all based on personal preference.
What Size Flexi Rods Should I Use?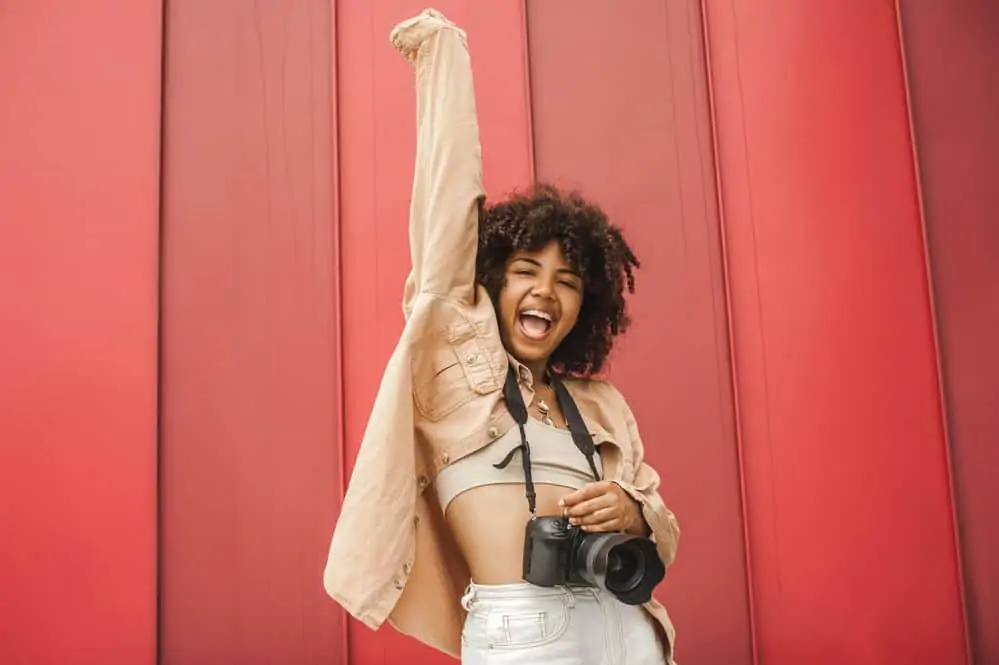 All flexi-rods should work on any hair type due to their versatility. However, if you prefer smaller curls, use smaller flexi-rods, and for bigger, looser curls, use the bigger flexi-rods.
The circumference of smaller flexi-rods is usually around 3/8 inches, and the larger flexi-rods are usually around 11/16 inches. Note that sizes can vary depending on the brand.
What Is the Maintenance Like for Flexi-Rods?
The flexi-rods (themselves) are durable. In our experience, they will last for quite a long time. Typically they come in a plastic bag, so they can be stored in the original bag or any other container that meets your preference. We do recommend cleaning the rods after each use. Often we'll clean our flexi-rods using inexpensive hair shampoo.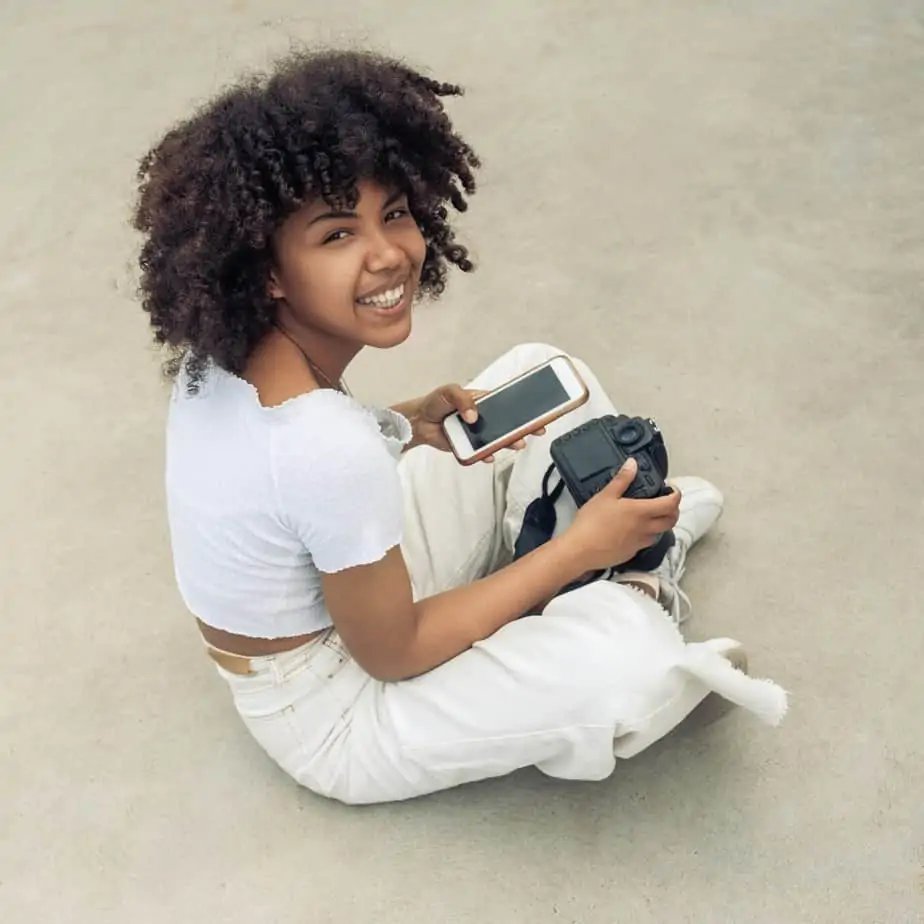 How Long Do Flexi Rods Have to Stay In?
This all depends on your hair type, including your hair's length and thickness. Someone with longer and thicker hair will need to wait longer until their hair is completely dry.
It also takes longer for the rods to set when the hair is wet compared to hair that has been blown dry with a small amount of water added to it.
In addition, tighter curls take longer compared to looser curls. Finally, the size of the flexi-rod will factor into the dry time. Smaller flexi-rods will produce faster drying times compared to larger flexi-rods. This is directly related to the amount of hair curled around the rod.
Is There a Difference Between Using Flexi-Rods on Short Natural Hair Versus Longer Hair?
If your hair is very short, for example, if you have a short TWA hairstyle, flexi-rods will be nearly impossible to use. If your hair is a bit longer, it is possible to use the smallest size flexi-rods. These smaller rods will usually produce tighter longer-lasting curls.
If your hair is a little bit longer, such as three to four inches long, we recommend starting with small to medium-sized flexi-rods. If your hair is longer and thicker, installing the flexi-rods will be a bit more time-consuming.
For longer hair, you can experiment with different sizes to achieve your desired look. The larger the flexi-rod, the larger the curl that the rod will produce.
Can I Use Flexi Rods on Relaxed Hair? Will My Result Be Different If My Hair Is Relaxed Versus Naturally Curly?
Yes, flexi-rods can be used on both relaxed hair and naturally curly hair. Regardless of your hair type, you can create cute hairstyles using flexi-rods.
Can I Use Flexi-Rods If I Have Extensions?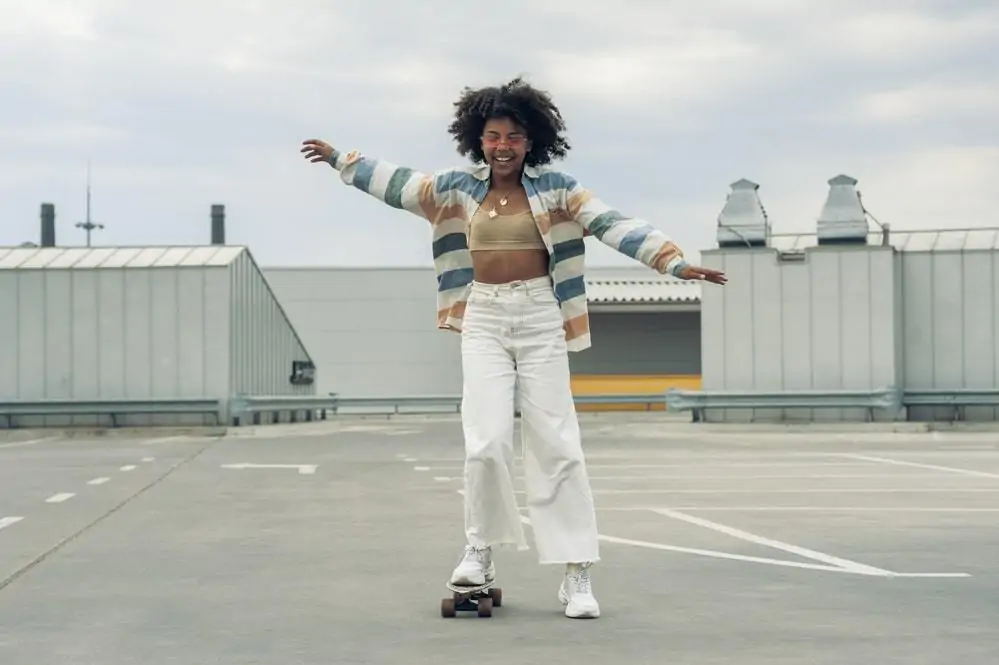 Yes, of course. Although, we recommend using human hair extensions to achieve a natural-looking hairstyle. Assuming that you have high-quality human hair extensions, you can treat them similarly to natural hair.
There are varying opinions when it comes to using hair products on natural hair extensions, but it is human hair so a small amount of argan oil may be beneficial.
When using flexi-rods on straightened extensions the curl will not be as defined, it will be wavier. Whereas, using flexi-rods on curly extensions will produce even more texture and curls.
How Do Curlformers Compare to Flexi-Rods?
Curlformers are similar to flexi-rods in that they come in a variety of shapes and sizes, however, that's where the comparisons stop.
Though Curlformers are more flexible which makes sleeping on them more comfortable, they do not allow for as much versatility with the curl in my opinion. They are also more difficult to use compared to Flexi-rods.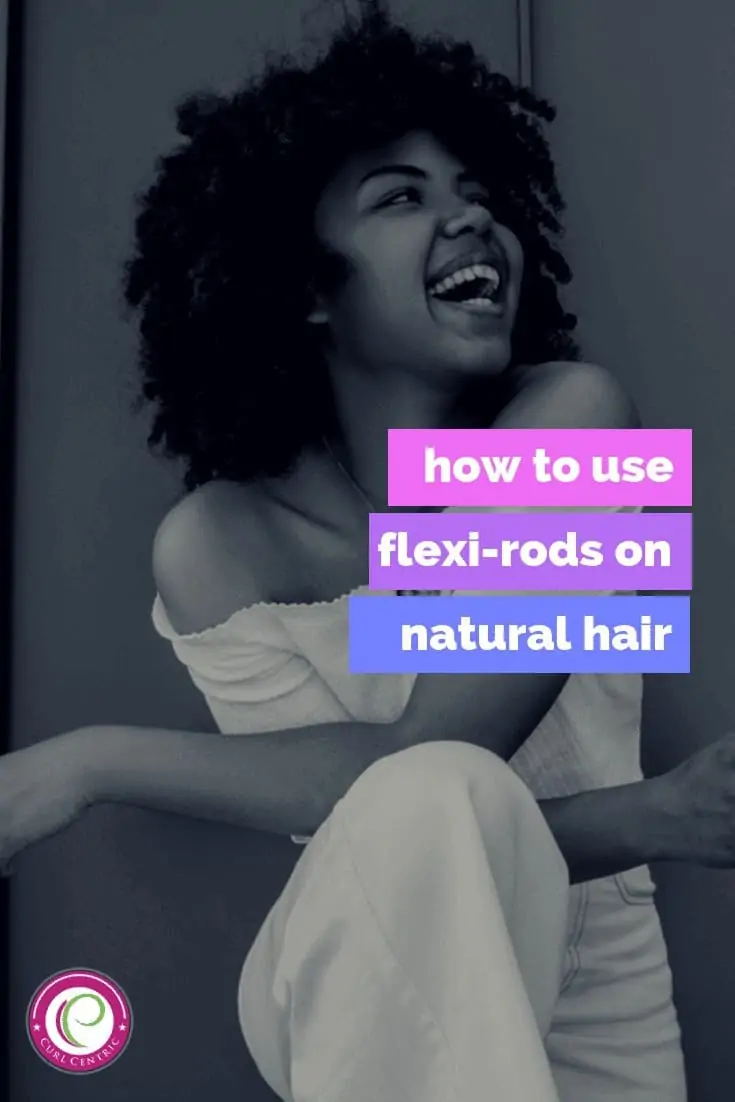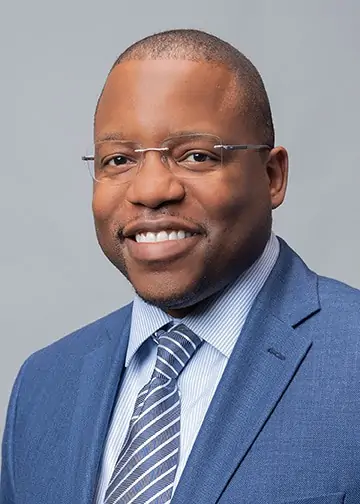 Kenneth Byrd, with a BS in Accounting and Management Information Systems and an MBA from the University of Alabama at Birmingham, has over 15 years of experience and is a recognized authority in hair care. Co-founder of Curl Centric® and Natural Hair Box, Kenneth has dedicated himself to promoting ethical and scientifically-backed hair care practices. Rigorous editorial guidelines, industry recognitions, and features in numerous media outlets evidence his expertise. Kenneth's commitment to transparency, quality, and empowerment has positioned him as a trusted voice in the field, empowering readers to confidently embrace their natural beauty.