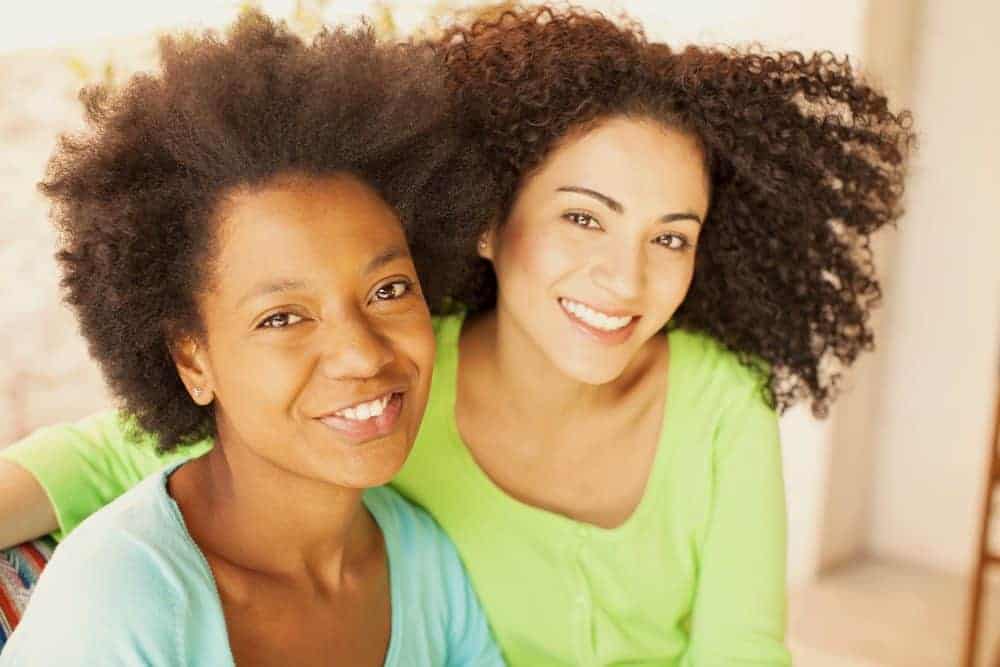 What are the best hair brushes for natural hair?
The numerous options include boar bristle brushes, Denman brushes, and the Tangle Teezer.
Let's discuss the advantages and disadvantages of each option.
Using Boar Bristle Brushes on Curly Hair
Can a brush made from boar bristles cause hair damage?
Yes, it's important to understand that regular, normal manipulation of your hair can potentially cause damage.
Damage could be caused by traditional styling tools, like combs and brushes, heating appliances, like flat irons and hair dryers, and finger combing.
Boar bristle brushes, Tangle Teezers, and Denman Brushes can all lead to hair damage depending on how they're used.
Some ladies have complained that boar bristle brushes are too stiff, leading to hair damage. For this reason, many women avoid using boar bristle brushes altogether.
If you're interested in using boar bristle brushes, test the brush on a small section of your hair and see if you like the results. Check current prices and reviews on Amazon with this link.
Tangle Teezer: The Original Detangling Hair Brush
The Tangle Teezer brand has received mixed reviews. Some women have reportedly experienced breakage after only a short time relative to using other hair brushes – like the Denman brush.
Interestingly, the Tangle Teezer brushes have teeth that aren't smooth, which seems counterintuitive since the brush can easily get stuck in naturally curly hair.
However, there are some real benefits to using the Tangle Teezer, including the teeth's flexible design. The tips of the brush can be used to help detangle the hair.
Plus, if you can refrain from pressing the brush too far into the hair, you may be able to avoid the breakage problem reported by others.
If your hair becomes tangled easily, this brush can be a real-time saver. The Tangle Teezer can also be used to remove lint from your hair.
Although, we've always been fans of finger combing and detangling. This technique (i.e., finger combing) requires a lot of patience, but it's easily the best technique if your goal is to mitigate breakage.
Just as with the boar bristle brush, you should test the Tangle Teezer on a small section of your hair. If you like the results, continue to use the brush throughout your hair.
Denman Brush: The Best Natural Hair Brush
The Denman brush continues to become more popular over time. It can remove tangles effectively and works very well on curly hair.
However, the Denman brush has led to a few disappointed customers, but this appears mostly due to general misuse.
For example, some women have warned against using the brush if your hair is still wet.
Just remember that despite several positive reviews, some women have mentioned that the brush pulls their hair a bit too much.
So, when you compare boar bristle brushes, the Tangle Teezer, and Denman brushes, the right brush for you still depends largely on your individual preferences and hair type.
There are different versions of these brushes on the market, so you might need to experiment with a few different versions to find the best hair brush for you.
If you find a brush that seems as if it's snagging too much, don't fret. You can actually modify hair brushes to suit your needs rather than having to buy another one.
One tactic that some savvy brush owners have found is to remove certain rows of bristles, usually in a pattern that leaves every other row intact. This is the basic approach to crafting the often mentioned "modified Denman" brush.
How to Modify a Denman Brush
Helecia, aka
iknowlee
on YouTube, teaches how to create a modified Denman brush that will help mitigate breakage for certain hair types.
The Best Hair Brushes: Frequently Asked Questions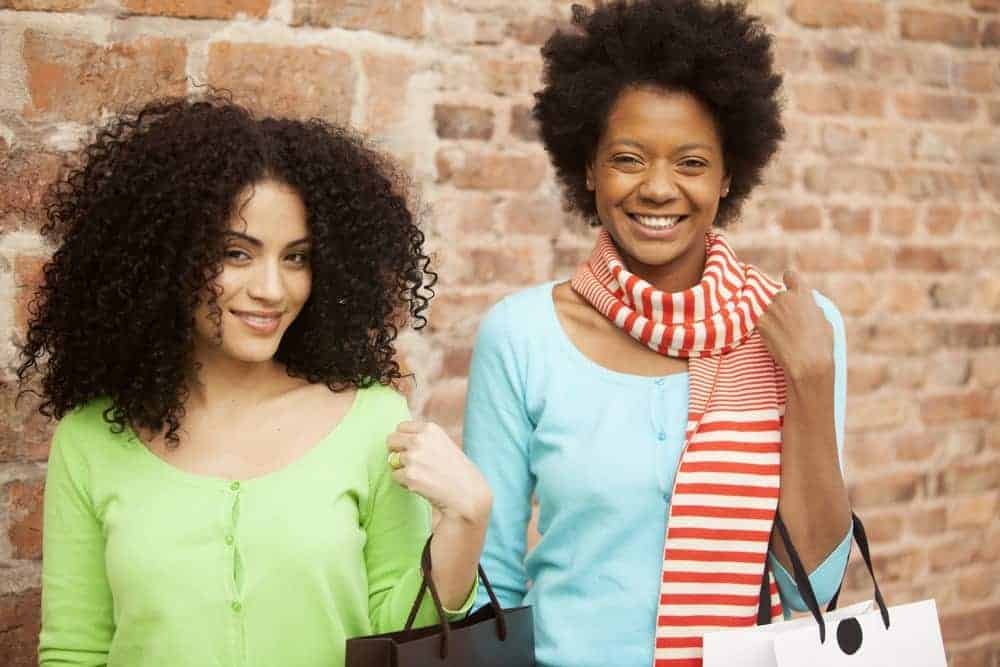 How is the Denman brush generally used?
The Denman brush is one of the most popular tools for detangling hair within the curly girl community, although detangling with a hair brush is often a controversial topic. Many women prefer finger detangling because it's often a less damaging process.
What's the best hair brush for natural hair?
It will depend on your detangling preference. The Denman brush, Tangle Teezer, and boar bristle brushes are all good options.
If your goal is to reduce the amount of time it requires to detangle your hair, start with a boar bristle brush if you have type 1 or type 2 hair, otherwise type 3 and type 4 hair types should consider the Tangle Teezer or the Denman brush.
Note that everyone's hair type is different, so expect a little bit of trial and error. You might even need to modify the brush to meet your detangling needs.
What should you do if the brush snags your hair?
If the brush snags your hair, you shouldn't be discouraged. It's possible that you simply need to modify the hair brush to suit your curls.
Some women remove every other row of bristles to create what's referred to as "modified Denman." It is also important to ensure that you use your brush slowly to prevent unnecessary snags and potential hair damage.
If you prefer an alternative styling tool that's cheaper, you should consider wide tooth combs, generic hair brushes, and even finger detangling.
What is hair oil or conditioner "slip"?
Regardless of the tool that you use for detangling, it is important to use a conditioner with "slip."
When you're trying to get either your fingers or comb through the tangled spots, there are 3 potential scenarios:
The brush or comb will pass through without any problems.
The brush or comb will pass through but only if force is used (i.e. damages the hair's surface).
The comb will not pass through and the strands will form a knot instead.
With certain hair types, knots can form very easily absent of using a hair product with slip. The best outcome is obviously the first scenario where the hair strands simply "slip" out.
The best way to ensure this result is to coat the hair strand with either a hair oil or conditioner to create slip and reduce friction. Slip makes it possible for the styling tool to slide through hair easily.
Is slip needed when detangling hair?
Yes! The detangling process is much easier and less damaging when using hair products with slip. When you are detangling, it is advisable to start from the hair's end working slowly towards your roots.
You can create sections and then twist your detangled hair as you go so that you don't feel overwhelmed.
Finally, you should take time (i.e., go slow) when detangling hair. Always plan your detangling session on a day where you won't be in a rush.
Rushing through the process can lead to unnecessary hair snags, pulling, and breakage.
How do you finger detangle natural hair?
Instead of detangling curly natural hair using brushes and combs, you can always use finger detangling. It is gentler, reduces the chance of unnecessary breakage, and is incredibly easy.
One of my personal favorite vloggers,
Whitney White
, provides a comprehensive overview of how to finger detangle natural hair in this video. Instead of using a boar bristle brush, Tangle Teezer, Denman brush, or wide tooth comb, Whitney aka Naptual85, is able to detangle her curly hair using her fingers.
Should you attempt to detangle dry hair?
It's common for women with curly hair types to experience breakage when they attempt to detangle dry hair with a brush or comb.
However, finger detangling, where tangles can be felt without ripping through the hair, is a different matter.
Dry finger detangling or mildly damp hair (light conditioner applied or water misted) works better for some natural hair types.
Although, dry detangling is not ideal for everyone. If you have hair that forms corkscrews and spirals naturally or clumps together after applying hair conditioner, dry detangling might not be suitable for your hair type.