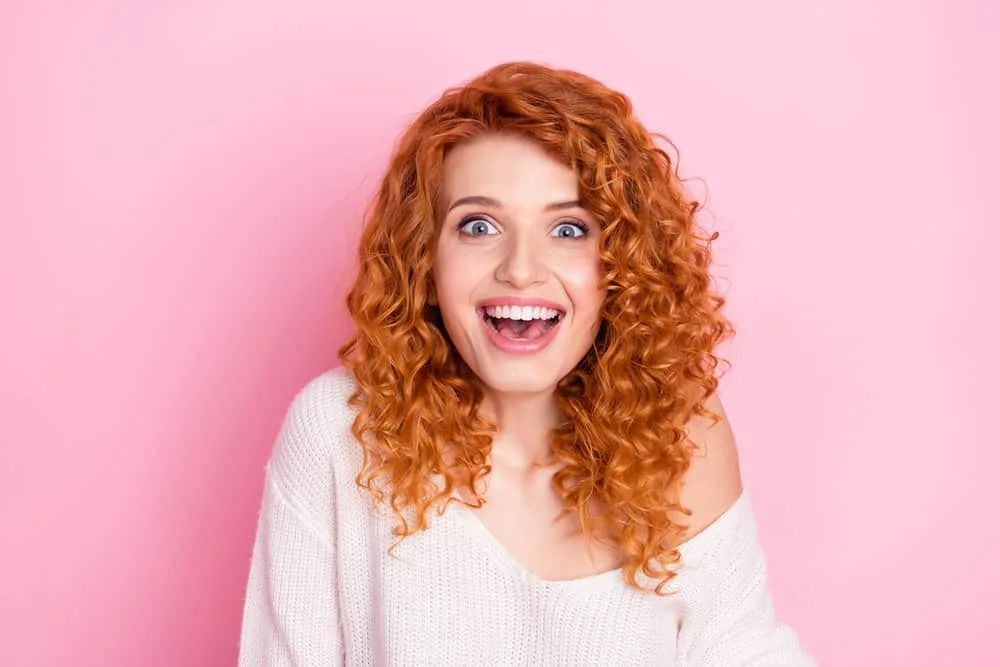 During your last trip to the store, you might have encountered an ethnic hair care section packed with promising products. They're full of goodies that manufacturers claim will do wonders for the hair.
If you're wondering if these products can benefit Caucasian hair (e.g., white girls), this article has all the information you're looking for.
We're going to cover whether White people can use Black hair care products and give some pointers on which ones to choose. Let's get started!
Can a White Person Use Black Hair Products?
White people can absolutely use hair care products that are geared toward Black hair. Despite their obvious differences, both White and Black hair benefit from moisturizing and strengthening hair care products.
In most cases, Black hair is more fragile than Caucasian strands, so Black hair care products tend to be gentler than ones marketed toward other racial groups.
Instead of focusing on who the product is for, though, we urge you to pay close attention to a given product's formulation, claims, and ingredients.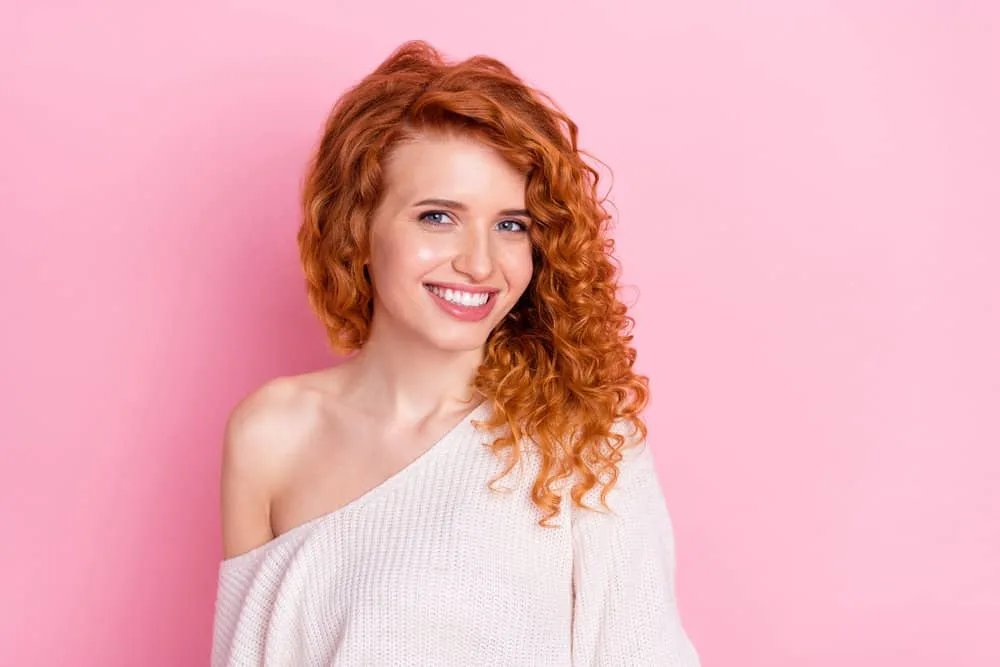 What Really Matters When Choosing Hair Products
Whether a White person should use Black hair care products depends on their hair texture and needs– not their skin color. Neither White nor Black people have one universal type of hair.
Instead, an individual's hair varies by factors like porosity, curl pattern, thickness, and density. Need more information? We'll break down the differences below.
Your Hair Texture
White hair incorporates a spectrum of textures, each of which handles products differently. While Black hair products might be perfect for some, they can create unwanted results in others.
Here, we'd like to explore how different hair textures respond to Black hair care products. We've broken everything down by hair type to make it easy to find the information you need.
Straight Hair
Straight hair isn't the best suited for Black hair products, but those with thick, damaged, or coarse hair may benefit from their hydrating properties.
When you use Black products on straight hair, be mindful of how much you use.
Apply a smaller amount than recommended because Black hair care products can exacerbate oily hair and overwhelm fine strands. You should also stick with lighter products or ones designed to be washed out.
Related Articles: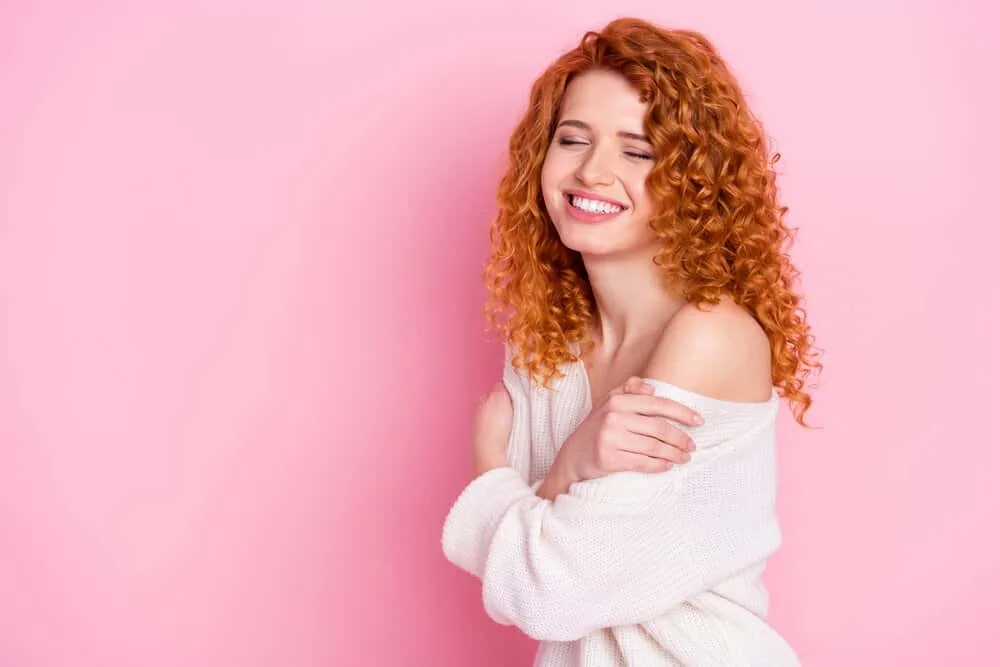 Wavy Hair
Wavy hair has more to gain from Black hair products than straighter textures because waves tend to be more prone to dryness than straight hair. If you like to embrace your naturally wavy locks, you might want to try one of the many Black curl-enhancing or defining products.
Curl enhancing products will define your waves, eliminate frizz, and help your natural texture shine.
But be careful: wavy hair can quickly become oversaturated by heavier products, so you should still be cautious of the amount you use and try to stick with lighter formulations.
Related Articles:
Curly hair
White women with curly hair benefit the most from Black hair products.
Regardless of your race, naturally curly hair tends to be drier and more damage-prone than other hair types because the oils produced by the scalp have a harder time traveling down the twists and turns of textured hair.
As we mentioned previously, Black hair care products are all about instilling strength and hydration, which will give your ringlets some much-needed TLC.
While you should still choose lighter products over heavy-duty ones if your curls are loose or fine, you have a good chance of finding your next favorite product in the Black hair care aisle.
Related Articles: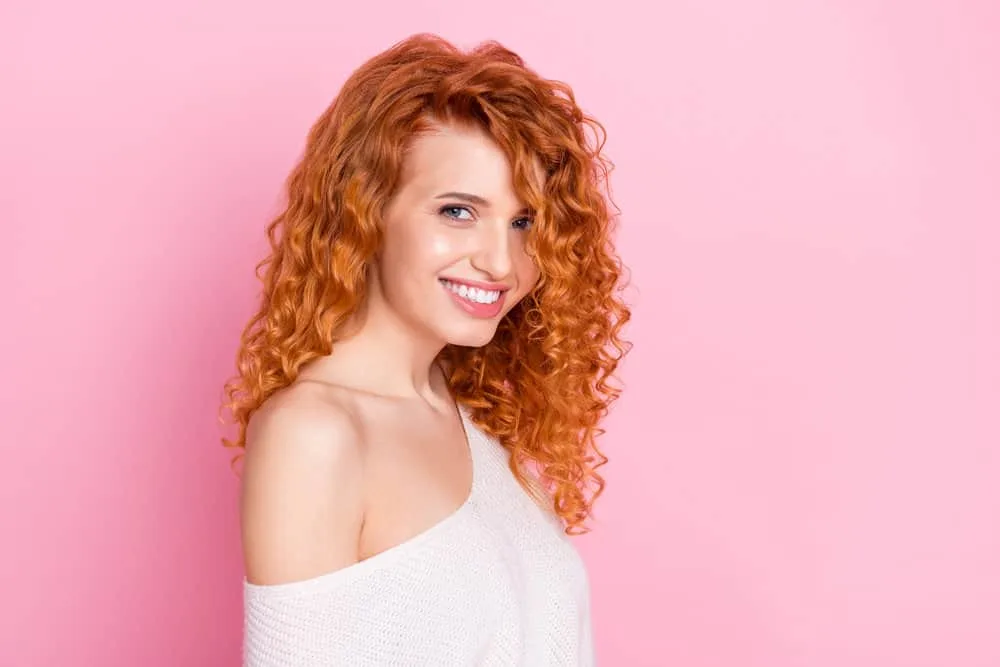 Your Hair's Porosity
Hair porosity refers to how well your strands absorb and retain water. High porosity hair has an open cuticle, so water molecules pass in and out freely. On the contrary, low porosity hair has a tightly sealed cuticle that resists moisture.
Any hair type can have any porosity since porosity has more to do with the structure of your cuticles than your hair texture.
Like hair texture, your hair's porosity influences how well it responds to Black hair care products. High porosity hair requires a lot of hydration, and Black hair products provide plenty.
They also focus on sealing in moisture, which your strands cannot do naturally.
Products like these are great for high porosity hair. But, on the other hand, you won't have any issues finding lightweight, deeply nourishing products geared toward low porosity hair in the Black hair care aisle.
Not sure what hair porosity you have?
To determine your hair's porosity, drop a few strands of dry, product-free hair into a clear glass of room temperature water.
Wait for 2 to 4 minutes and check to see how your strands respond. If the strands are still on the water's surface, your hair is low porosity. Strands that sink right away are a sign of high porosity, and normal porosity hair will hover around the middle of the glass.
Related Articles:
Your Styling Habits
Did you know that your styling habits can determine how Black hair care products may work for you? Damaged hair is brittle and doesn't hold onto water well, so it's more prone to losing moisture and drying out.
The more damaged your hair is, the more it will benefit from the heavy dose of hydration that Black hair care products provide. Consider Black hair products if you meet any of the following conditions:
Your hair is bleached or colored.
You get texture treatments like relaxers, perms, or texturizers.
You use hot tools frequently.
You wash your hair daily.
You spend a lot of time out in the sun.
Related Articles: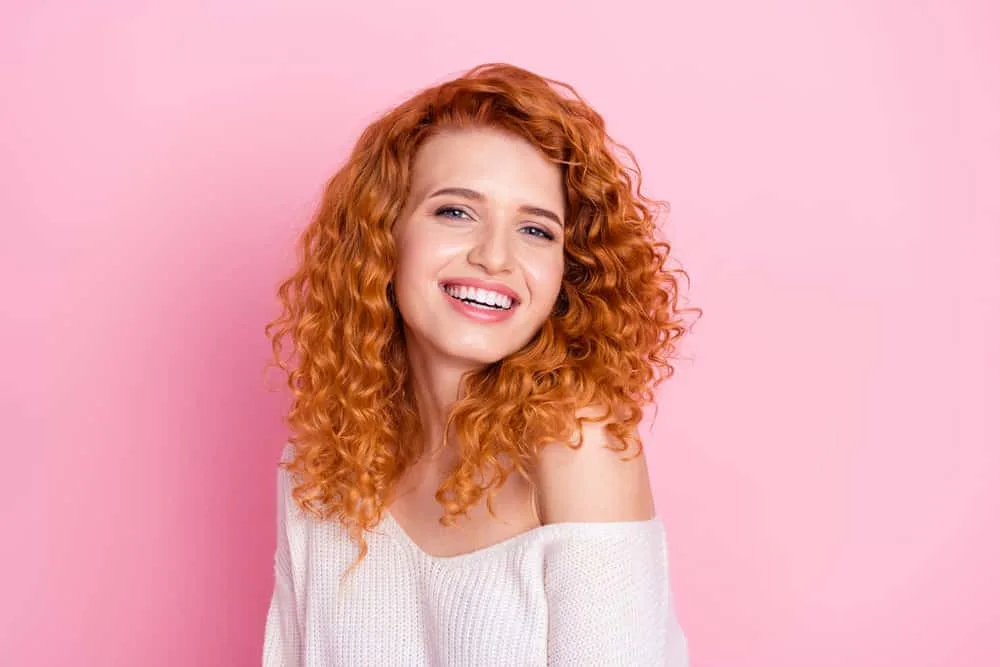 Top Black Hair Product Brands White People Can Use
There are loads of Black hair care brands in operation today. So, when you arrive at your favorite department store, a beauty supply store, or browse an online shop, you'll be bombarded with tons of products.
To keep you from becoming overwhelmed, we'd like to share some of the best Black hair brands for White people to use.
Shea Moisture Products
Shea Moisture has a variety of products that can meet the needs of all different hair types. The products are made with fair-trade and nature-inspired ingredients that can give wavy and curly hair a hydration boost.
Shea Moisture is also an excellent option for anyone who prioritizes clean formulas, as all their products are silicone, sulfate, paraben, petroleum, mineral oil, and phthalate-free. Read this article to learn how to use Shea Moisture for white hair.
TGIN Products
TGIN, which stands for Thank God I'm Natural, is a brand of hair products that cater to dry and curly hair. Their products are paraben and phthalate-free and are, according to the manufacturer, suitable for all hair types.
TGIN is an excellent option for anyone looking for nourishing, non-drying hair products: regardless of whether they are Black or White.
Carol's Daughter Products
Born in a Brooklyn kitchen, Carol's Daughter has seen a recent explosion in popularity. Like the other products we've mentioned, they carry a variety of products that are suitable for any hair type that can benefit from some added moisture.
Carol's Daughter is defined by its carefully selected and innovative formulas, all of which prioritize highlighting natural ingredients. While the products are geared toward ethnic textures, even White customers can find one (or many) that meets their needs.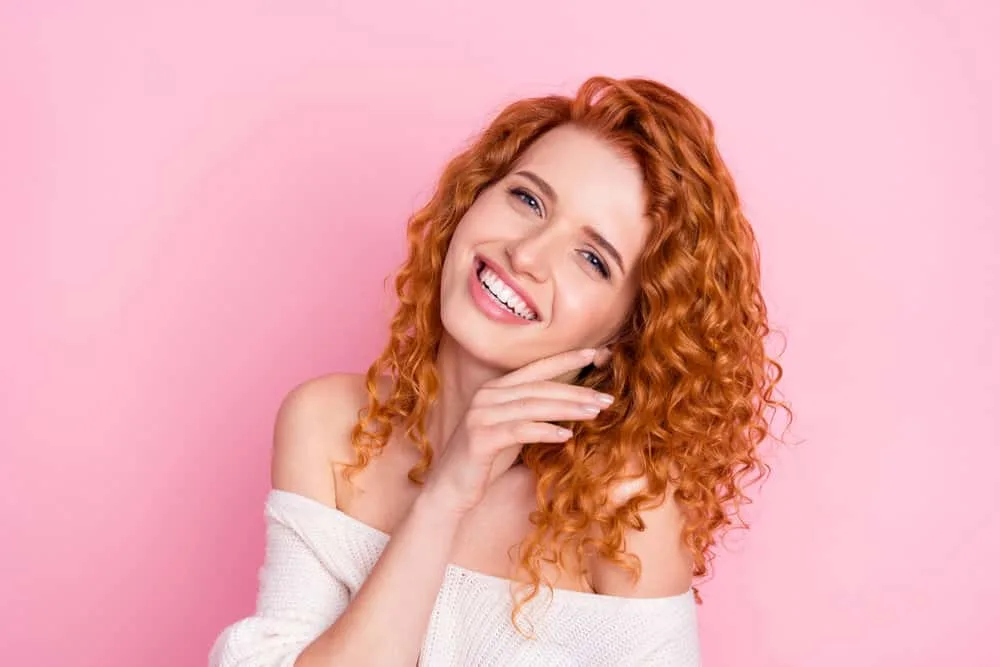 Black Hair Products That White People Should Avoid
While Black hair needs moisture, White people tend to have an overabundance of natural oils. If your hair is naturally oil-prone, avoid hair products that are too oily or heavy.
They can weigh down your strands and leave your hair looking stringy and greasy. Instead, choose products that are labeled as "weightless" or "lightweight."
Now you know that White folks can use Black hair care products depending on their hair type (e.g., straight, wavy, curly, or kinky hair) and styling habits.
When deciding which products to try, pay close attention to the ingredients and how they will work with your unique natural hair. Good luck!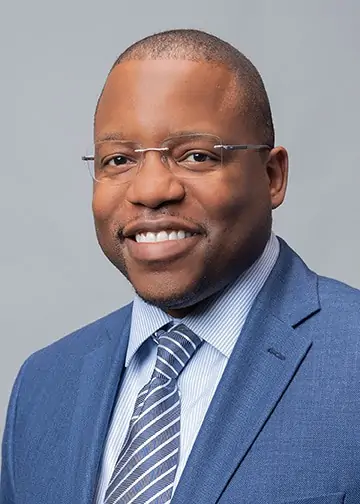 Kenneth Byrd, with a BS in Accounting and Management Information Systems and an MBA from the University of Alabama at Birmingham, has over 15 years of experience and is a recognized authority in hair care. Co-founder of Curl Centric® and Natural Hair Box, Kenneth has dedicated himself to promoting ethical and scientifically-backed hair care practices. Rigorous editorial guidelines, industry recognitions, and features in numerous media outlets evidence his expertise. Kenneth's commitment to transparency, quality, and empowerment has positioned him as a trusted voice in the field, empowering readers to confidently embrace their natural beauty.