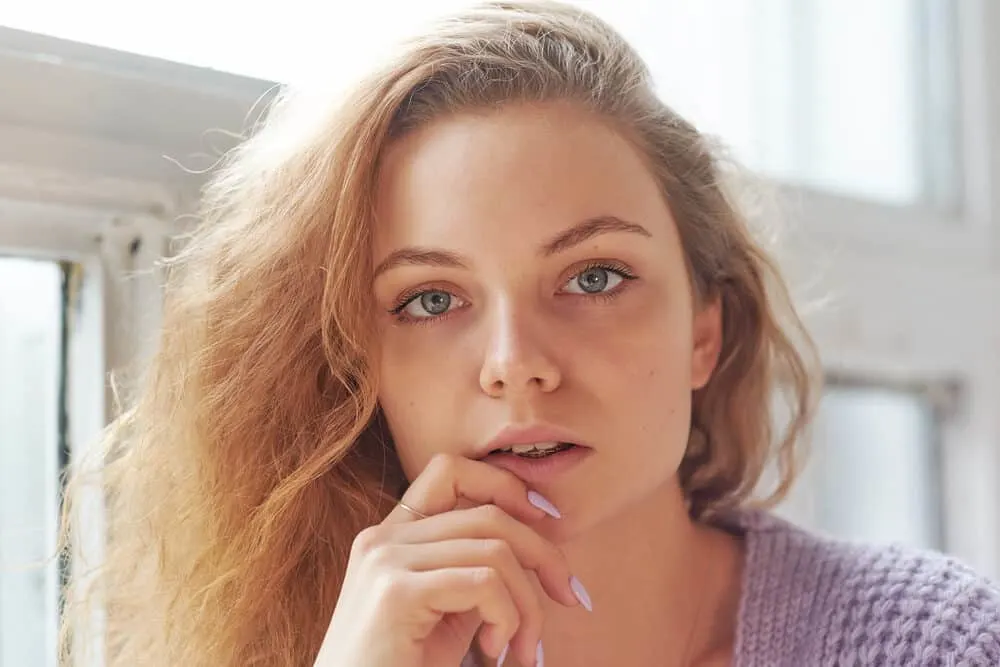 How do you add length or volume to your hair? Hair extensions may be your first thought, but there is another option you may not have considered – a weave.
Though weaves are more common among Black women, there's no reason why white girls can't try them too. If you've never gotten a weave before, there's a whole lot you need to know, and we've got all the information you need about choosing the best weave for white girl hair types right here in this article.
Weave Methods for White Women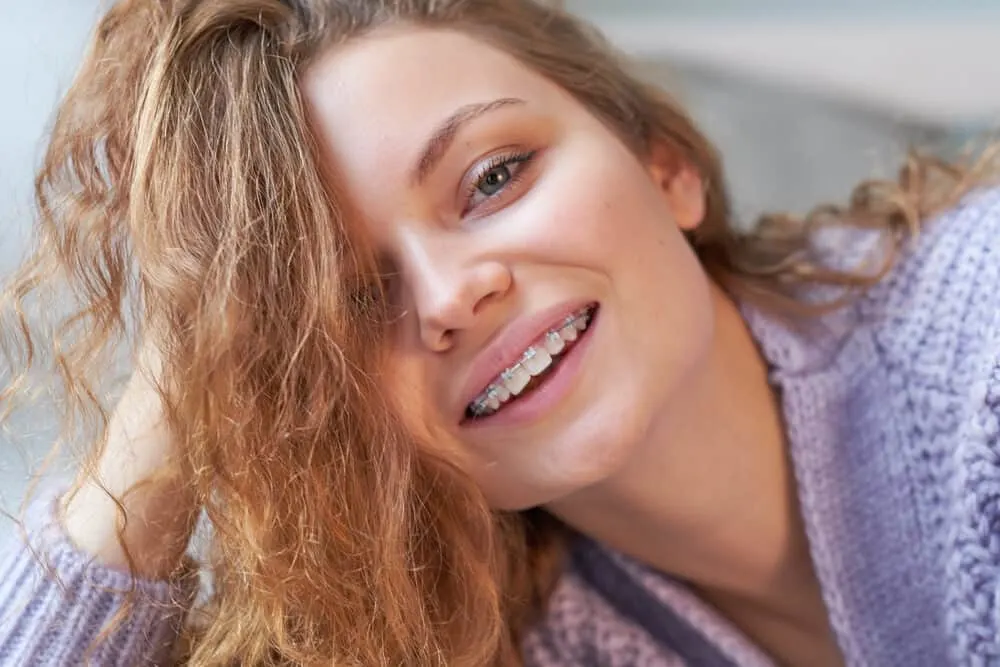 Though you may think hair weaves and extensions are the same thing, but this isn't the case. Extensions are attached to your hair using clips (e.g., clip-ins) or an adhesive, like tape or glue.
Weaves involve sewing (and sometimes beads) to attach extension hair wefts to your natural hair.
Traditional Sew-in Weave
The first and most popular type of weave is the traditional sew-in, where hair extensions are sewn onto cornrows. It takes about an hour and a half or more to complete. Though you can do it yourself if you watch enough YouTube videos and do your research, it's best to get it professionally done.
How It Is Done
For a sew-in weave, the first step is sectioning the hair and cornrowing it in a pattern that best suits your final style. Some braid patterns leave out the front of your hair or the hair at the nape of your neck.
Regardless of the braid pattern, the cornrows will serve as an anchor for the extension hair. Once the braids are in place, the stylist uses a needle and thread to sew the extensions onto them.
Benefits
The whole process can take multiple hours to complete since it takes time to sew the extensions in properly. The braids can also feel a bit tight, though if done right, you should feel little to no pain.
The best thing about a sew-in weave is that it is seamless and lasts a long time. The sewing process keeps the wefts firmly in place, so you don't have to worry about randomly losing a hair weft.
Braidless Sew-in
The braidless sew-in requires you to use microbeads, a needle, and thread to secure hair wefts to your natural hair. It's great for people who either don't want their hair braided or don't know how to braid.
How It Is Done
For this style, a stylist will slide tiny microbeads onto small sections of your real hair. They will then use special hair pliers to secure the beads.
The beads will serve as an anchor for the extension hair wefts. After the beads are secure, the extension hair will be sewn onto your roots wherever the beads are applied.
Benefits
This technique is considered the gentlest weave option of the two since it puts much less stress on your hair than braids do. It is also preferred since your hair can grow naturally with the extensions in place.
Not only that, but braidless sew-ins allow you to leave your natural hair out, so you won't need to purchase as much extension hair as you would if you were getting a traditional sew-in.
Lastly, the beads are so small that they don't show after installation, even if you pull your hair up into an updo into a high ponytail. It's just that natural-looking.
How To Choose the Best Weave for White Girl Hair Types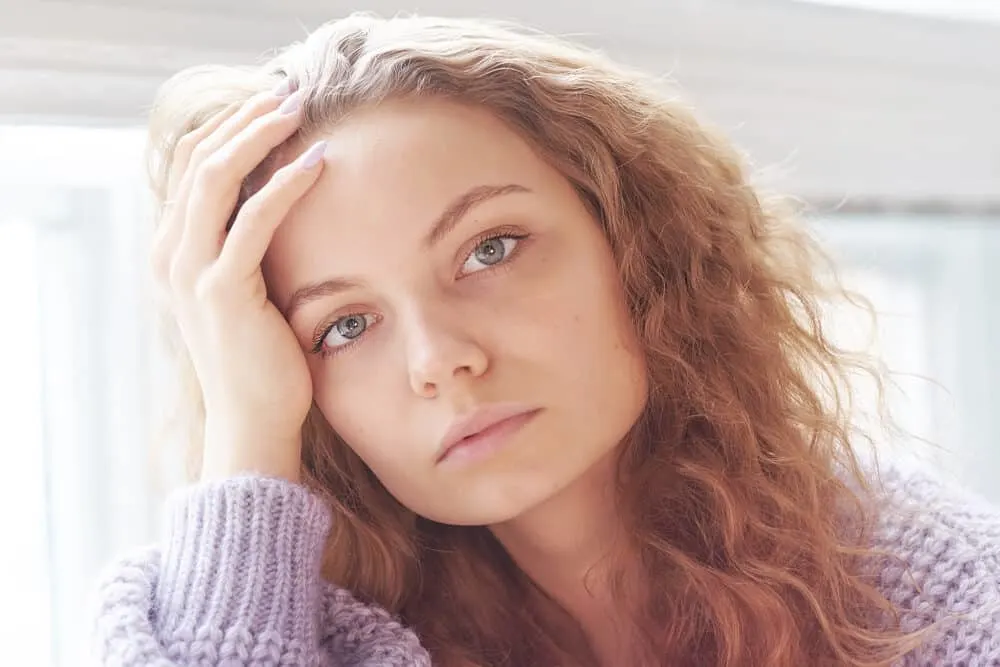 Now that you know the basics of the weaving options available to you, we'd like to help you choose the one that's best for you! Reference the below list for some important considerations:
The condition of your hair – Fine hair doesn't mesh well with traditional sew-ins because of the tension put on the scalp during and after installation. So, if your hair is naturally fine and silky, you should definitely go with a braidless sew-in. It puts considerably less stress on your hair.
Your styling desires – If natural-looking results are most important to you, you should definitely go with a braidless sew-in. This weave method enables your extension wefts to lie flat against your head for an unbelievably natural result. This is not to say that traditional sew-ins don't look natural, but braidless sew-ins win when it comes to natural results.
Your budget – Traditional sew-ins are more affordable than braidless sew-ins. You should expect to spend around $150 for a traditional sew-in vs. $300 for a braidless sew-in. You'll also have to pay for the extension hair bundles. So, if your budget is slim, go traditional.
Level of natural hair protection – If you want to give your natural hair a break, opt for a traditional sew-in. Since most, if not all, of your natural hair is braided down during installation, you won't end up combing or heat-styling it for the duration of the hairstyle. With a braidless sew in, your natural hair is exposed and will need to be styled along with your extension hair wefts.
Pain tolerance – Though both traditional sew-ins and braidless sew-ins may be associated with mild pain over the first couple of days, braidless sew-ins carry a much lower overall pain risk.
Consider all of the above factors when choosing a weave type.
Pros and Cons of Weaves for White Girl Hair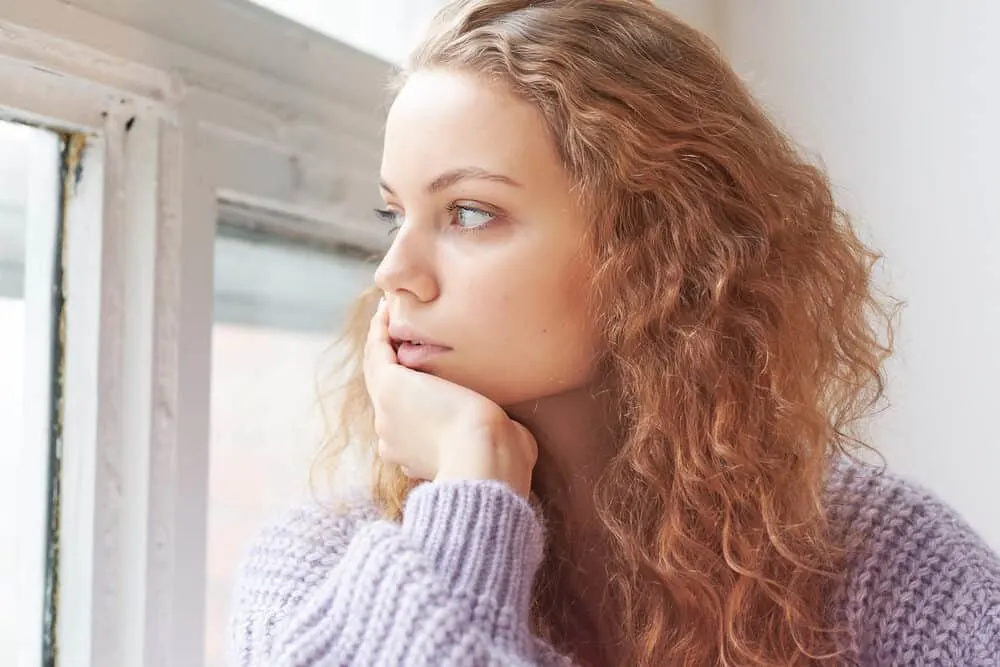 If you still aren't sure if a weave is right for your hair, consider the pros and cons below:
Pros
When done correctly, a weave creates a more natural look than many other hair extensions. No one will know it's not your hair unless you want them to know. When using human hair, you can treat your extensions the same way as you would your real hair. This includes dyeing, heat styling, or using your normal hair products.
Weaves can last for 2 to 3 months. And if the extension hair is well-cared for, you may even be able to reuse it.
Sew-ins don't require any glues or adhesive, which makes them less damaging to the hair than other styles.
Cons
One downside to a traditional weave for white girl hair is that it doesn't work well on all hair types. Silky straight hair is slippery, so the braids that your stylist installs may not hold well. One way around this is to add some textured hair into the cornrows or reinforce the braids with thread.
You could experience some scalp pain following your new sew-in installation, whether you go with a traditional sew-in or a braidless sew-in.
Weave Installation Dos and Don'ts for White Girls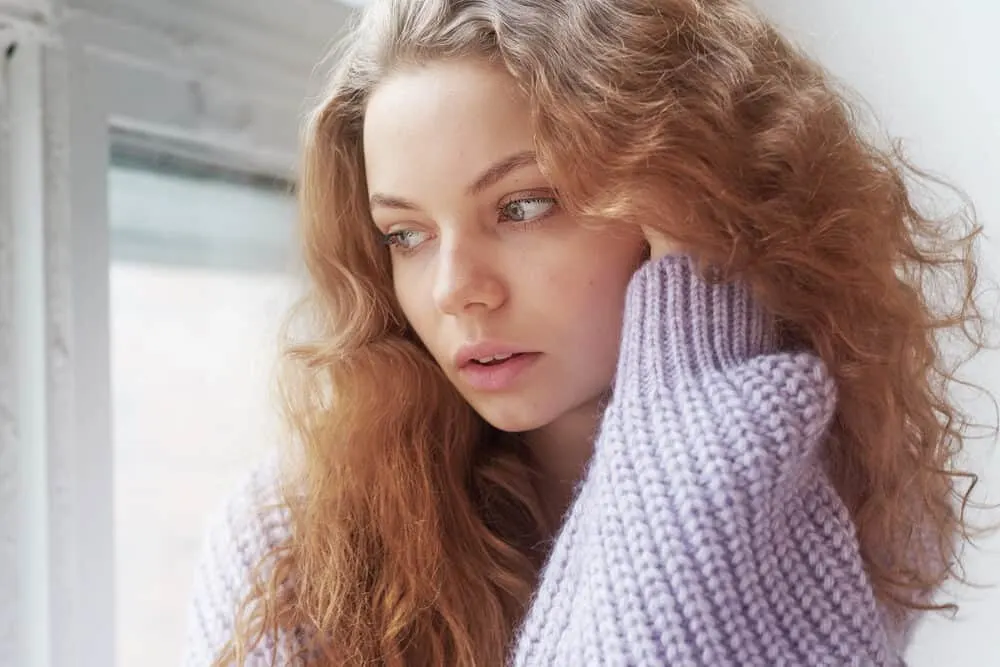 If you've decided on a weave, here are some do's and don'ts to consider before you get started:
Do's
Wash and condition your hair before the weave process so you won't have any buildup issues.
Choose quality hair for the extensions – human hair is best.
Care for the new hair as you would your natural hair.
Get a professional to do your sew-in.
Moisturize your scalp and hair to minimize damage.
Brush your weave regularly.
Don'ts
Use excessive chemical treatments prior to getting your weave.
Install them yourself unless you're comfortable with the process.
Use synthetic hair unless you have no other option.
As you may have gathered, white girls can jump on the weave bandwagon with the right stylist and installation method. But we strongly urge you to seek out a stylist who is experienced in doing weaves on white girls' hair – it can make a big difference in your results.
We hope this article has been helpful to you, giving you the information and hair tips you need to rock the long, luscious locks you've been dreaming of for years.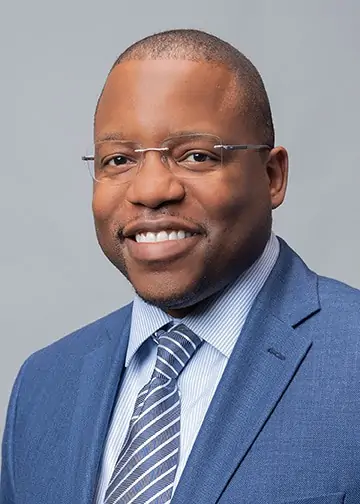 Kenneth Byrd, with a BS in Accounting and Management Information Systems and an MBA from the University of Alabama at Birmingham, has over 15 years of experience and is a recognized authority in hair care. Co-founder of Curl Centric® and Natural Hair Box, Kenneth has dedicated himself to promoting ethical and scientifically-backed hair care practices. Rigorous editorial guidelines, industry recognitions, and features in numerous media outlets evidence his expertise. Kenneth's commitment to transparency, quality, and empowerment has positioned him as a trusted voice in the field, empowering readers to confidently embrace their natural beauty.