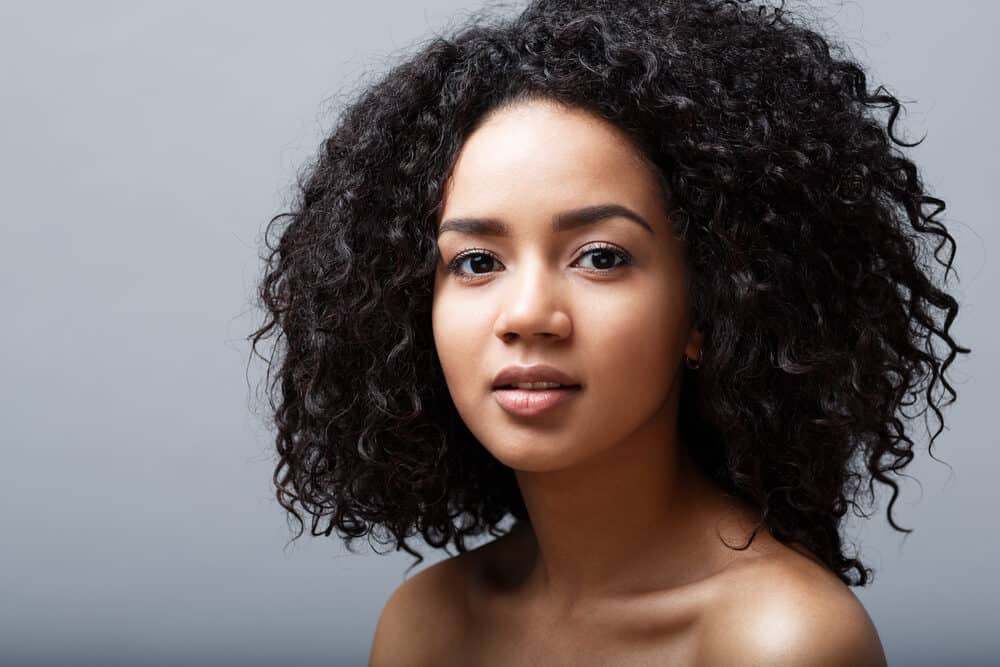 Chances are you've heard of the Curly Girl Method (CG Method), where you avoid sulfates, use specialized curly hair products, and style your hair in a very regimented way.
If you tried the Curly Girl Method on your waves and didn't get the results you wanted, we're not surprised. Wavy hair requires different care than curls do. That's why the CG Method doesn't work for everyone.
The Wavy Girl Method (i.e., CG Method Wavy Hair) is for wavy-haired girls with 2A, 2B, and 2C hair.
If you have wavy hair, this article is going to do you a ton of good. We will explore every aspect of the Wavy Girl Method so that you can achieve your best waves ever.
What Is the Wavy Girl Method?
The Wavy Girl Method is a set of loose guidelines for wavy girls. The creator of the Wavy Girl Method is Kristine Contreras, who owns a very influential Facebook group called Wavy Girl Method – The Wavy Method International.
The Wavy Girl Method focuses on enhancing and embracing your waves and promoting hair health your own way. What's interesting about the Wavy Girl Method is that it's loosely based on the CG Method but isn't a list of strict rules.
Instead, it promotes doing your own thing to make your hair look and feel its best. On the Facebook group, wavy girls everywhere share their triumphs, fails, and tips that work for them. These exchanges are what make up the Wavy Girl Method.
At the heart of the Wavy Girl Method is experimentation and doing what works for your hair.
Wavy Girl Method - What is it?
Who Is the Wavy Girl Method For?
The Wavy Girl Method is for any girl who's got wavy hair. There are three types of wavy hair – hair types 2A, 2B, and 2C. And in this section, we will give you some information on each of the hair types so that you can identify yours.
Note: You're not required to know your specific wavy hair type but knowing your hair type can help you better care for your hair.
2A, 2B, 2C Wavy Hair Routine | UK available hair products
If you have hair that fits any of the above profiles, the Wavy Girl Method is for you.
Wavy/Curly hair routine 2B WAVES | CGM
Wavy Girl Method Vs. Curly Girl Method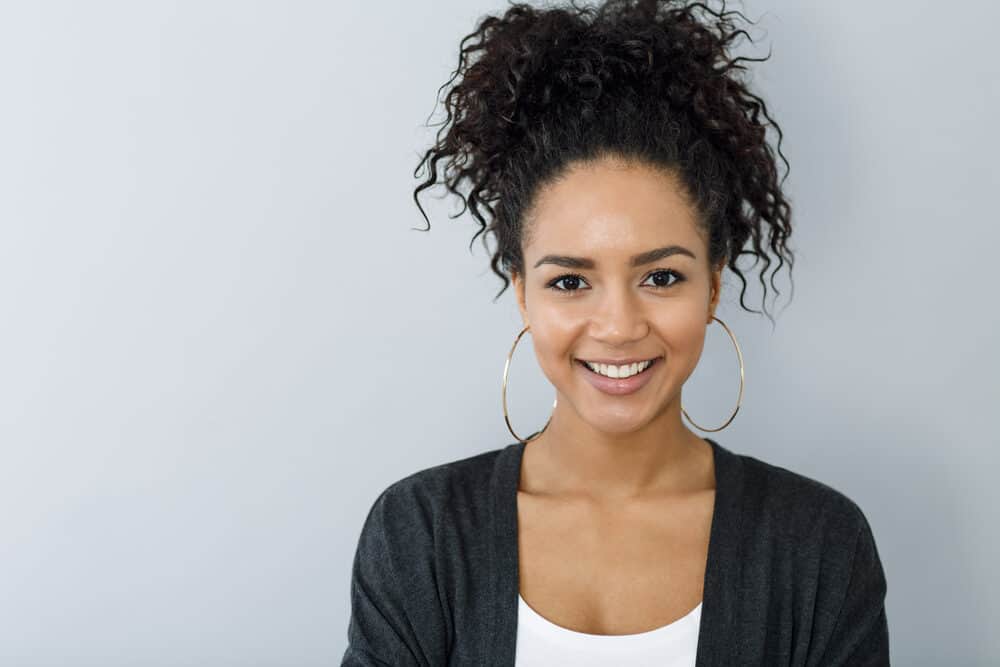 Since the Wavy Girl Method draws upon some of the CG Method principles, comparing both methods can help you better understand the Wavy Girl Method.
In this section, we will look at the Wavy Girl Method vs. the CG Method. But, before addressing those differences, let's take a quick look at some of the principles unique to the Curly Girl Method: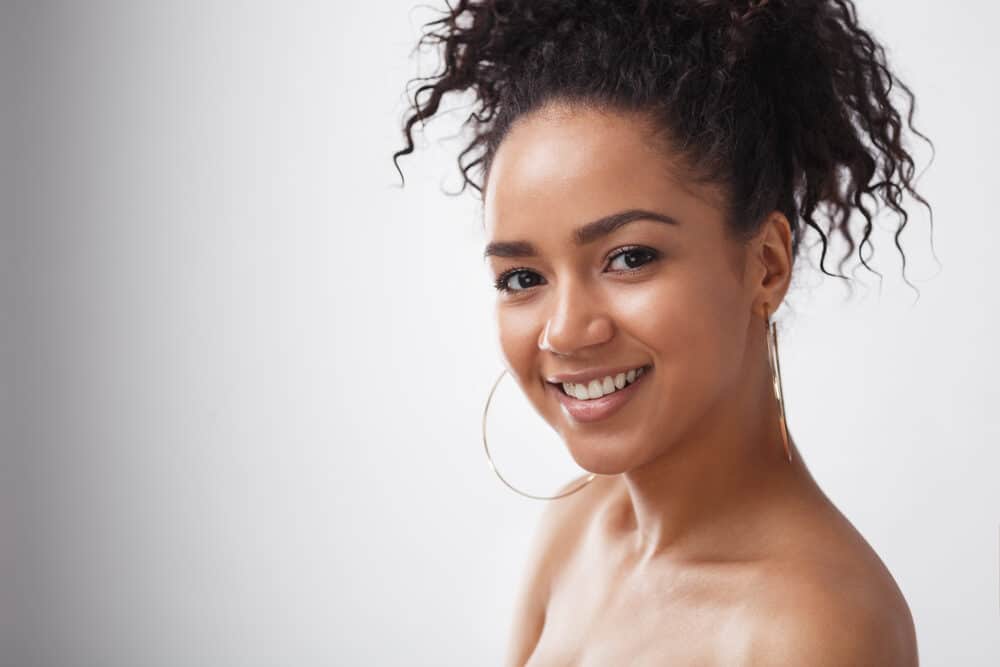 In many ways, the Wavy Girl Method is different from the Curly Girl Method. You'll soon see why.
Wavy Girl Method Recommendations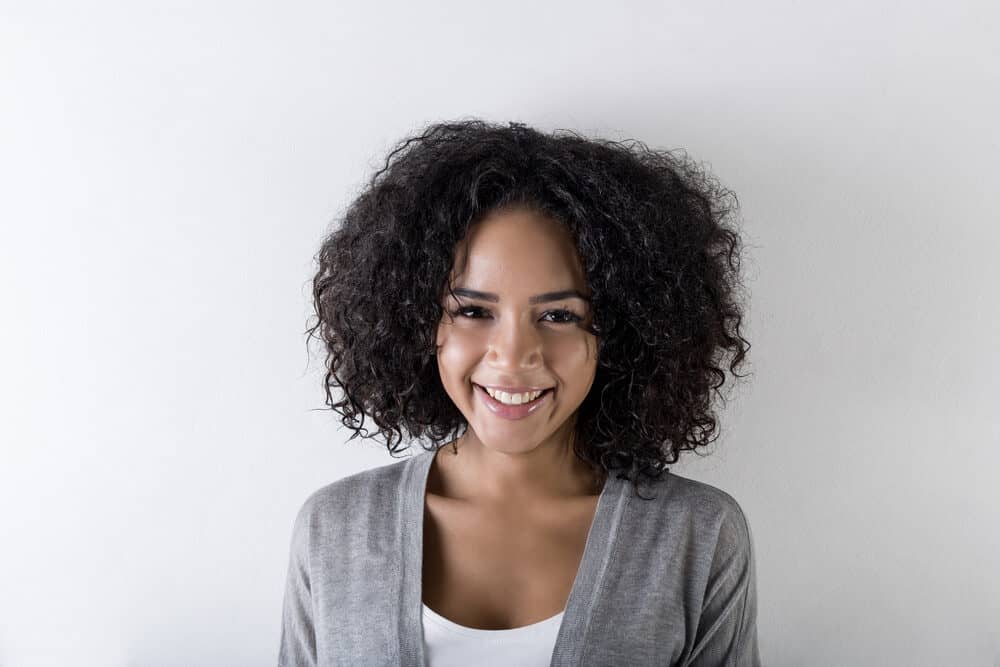 Now that you can differentiate between the Wavy Girl Method and the CG Method, it's time to dive deeper into the Wavy Girl Method.
Here are some of the recommendations made by people in the Wavy Girl Method community:
Co-washing Your Hair Is Not A Must
In the CG Method, it is recommended to cowash your hair regularly. The idea is that cowashing in place of shampooing will enable your hair to retain more moisture.
However, cowashing can easily leave product buildup on wavy hair over time, requiring you to incorporate a clarifying shampoo into your regimen.
For people who want to try the Wavy Girl Method, it's okay to pass on cowashing if it's not working for you. Instead, you can opt for a regular sulfate-free shampoo or switch between cowashes and sulfate-free shampoos as appropriate.
Sulfates Are Not Off Limits
In the Curly Girl Method, sulfates are avoided at all costs. This is because of their drying nature.
However, according to proponents of the Wavy Girl Method, sulfates may be needed every so often to remove stubborn debris or buildup from the hair. Still, it's understood that sulfate products should not be used very often.
Consider the Weather
Wavy hair is especially reactive to weather changes, whereas hair types 3 and 4 react to a lesser degree.
In the wintertime, wavy hair may look more frizzy than usual and can get super dry. To offset this change, switch to cowashing to keep the hair defined and moisturized.
In the warmer months, waves can easily get weighed down and lose volume. In this case, cowashing may not be the best idea. Switching back to sulfate-free shampoos is likely best.
For the best results, pay attention to your hair at different times during the year and keep note of what works for your hair and what doesn't.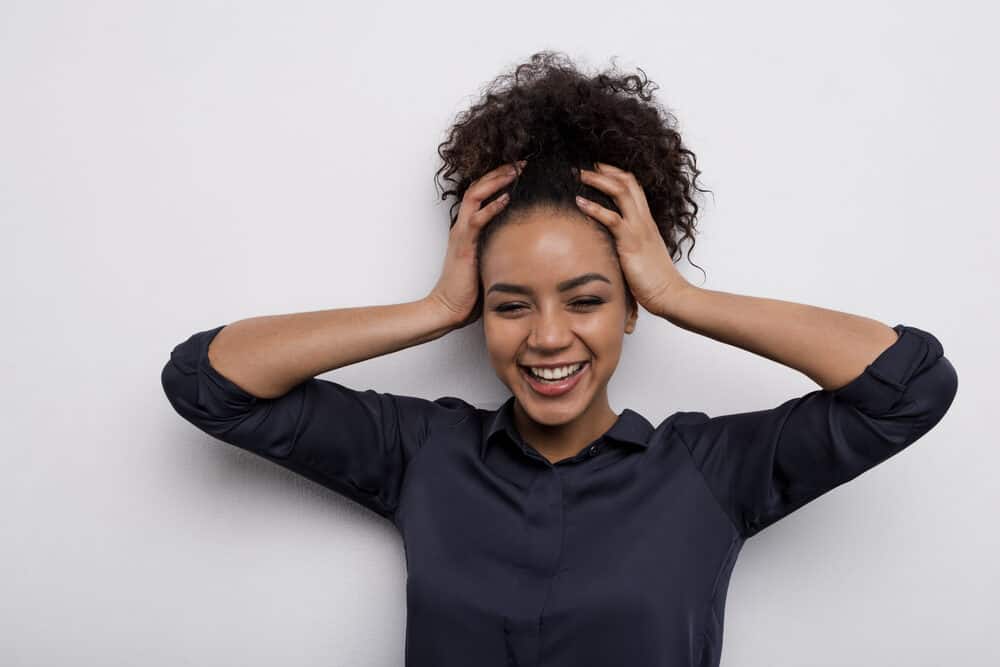 Use Lightweight Products
Wavy hair tends to get easily weighed down by products. So, to keep your wavy hair both defined and full of body, it's always best to use lightweight products.
This means that you shouldn't use heavy butters or creams – both of them could leave your hair limp and even greasy looking.
Mousses Over Gels
Gel is the product of choice for curly girls to get their curls defined, but that usually doesn't work for wavy girls.
For this reason, the Wavy Girl Method recommends styling mousse over gel. Styling mousse is much more lightweight, is less likely to leave buildup on the hair, and provides just enough definition for wavy hair.
Praying Hands Method
The way you apply your products to your wavy hair is critical. In the CG Method, raking products through your hair is the preferred technique for hair product distribution.
However, for wavy hair, raking can cause the waves to separate and lose definition. Instead of using the raking method, wavy girls are urged to use the praying hands method, where you sandwich your hair between your two hands to smooth the product through. This helps to keep the waves intact.
Hair Routine Recommendations
As far as crafting a hair routine goes, the Wavy Girl Method is open. Many wavy girls use the CG Method as a starting point and then change it as needed.
You can try washing and conditioning it once every few days and then increase or reduce the frequency based on how your hair looks and feels.
Every so often, you can do a deep conditioning treatment on your hair if it feels dry. Try following up your shampoo and conditioner with a leave-in conditioner to give your hair a dose of moisture and get you through the day.
Best Hair Products for the Wavy Girl Method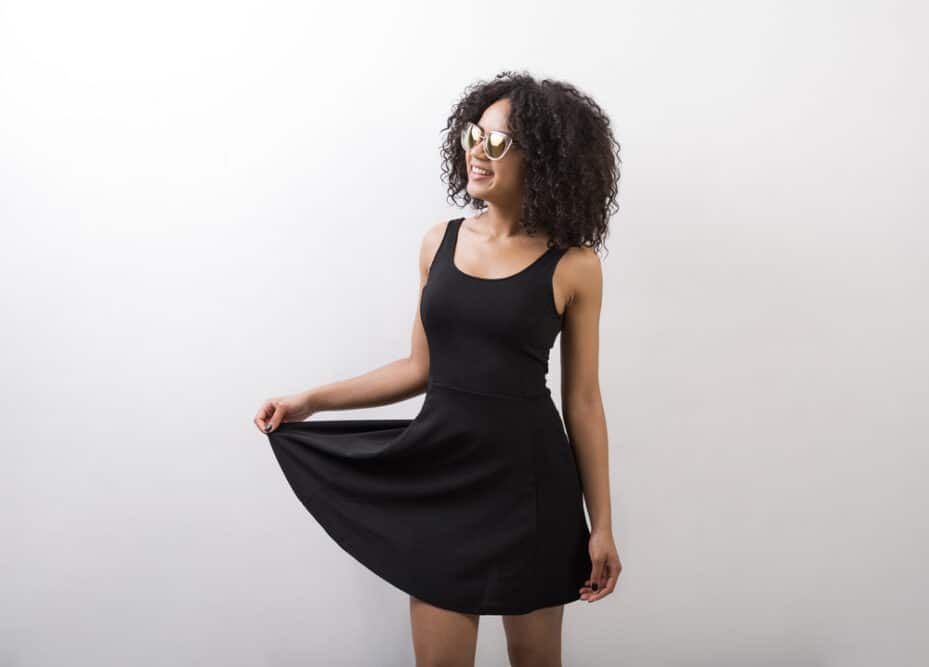 If you want to try the Wavy Girl Method, it always helps to have the right products. While the Wavy Girl method is not as strict as the Curly Girl Method, there are still some products that you can't do without.
In the section, we'll introduce you to some of the best products for the Wavy Girl Method.
Shampoos
Sulfate-free shampoos are an excellent option for anyone following the Wavy Girl Method. The shampoo will get your hair clean without stripping it of much-needed moisture.
If you'd like to experiment with cowashing your wavy hair, a few great cowashes to consider include Luxe Organix CoWash Cleansing Conditioner, Carol's Daughter Hair Milk Cleansing Conditioner, and Alfaparf Milano Semi Di Lino CoWash.
Conditioners
Following your shampoo session, you should always follow up with a moisturizing conditioner. Here are a few conditioners to consider adding to your product stash:
If your hair still feels dry or in need of extra moisture after you shampoo and condition, a deep conditioner can give you the deeper moisture that your hair craves.
A couple of great deep conditioners you can try include CurlSmith Double Cream Deep Quencher, SheaMoisture Fruit Fusion Weightless Hair Masque, and Mielle Organics Babassu & Mint Deep Conditioner.
Leave Ins
A lightweight moisturizing leave-in can make styling your wavy hair a breeze. Here are some of the top leave-ins for wavy hair:
Mousses
Mousse is a go-to product for any wavy-haired girl. It helps to define your natural waves without leaving them sticky, weighed down, or crunchy. Here are some of the best styling mousses you can get:
While styling mousse is preferred over gel, there are a few lightweight gels that you can try if styling mousses are not getting you the results that you want.
A couple of lightweight gels you can try include DevaCurl Light Defining Gel and MopTop Curly Hair Custard.
All of the above recommendations enable you to start the Wavy Girl Method off right. If you don't like these products, feel free to experiment with more.
You'll never know how a product will work for your hair until you give it a try.
Conclusion
Some people look at wavy and curly hair and think that you can treat them the same way, but that's not always true. The Wavy Girl Method takes that into consideration with modified recommendations that give wavy girls the tools to achieve healthier hair.
While the Wavy Girl Method doesn't have a comprehensive list of instructions, it does give you a starting point to formulate your own hair care routine based on your unique hair.
It's important to understand that your hair regimen should be personalized regardless of whether you have wavy or curly hair.
The Wavy Girl Method remains one of the most popular methods to achieve your best waves, and we hope this article has answered all your questions about it.