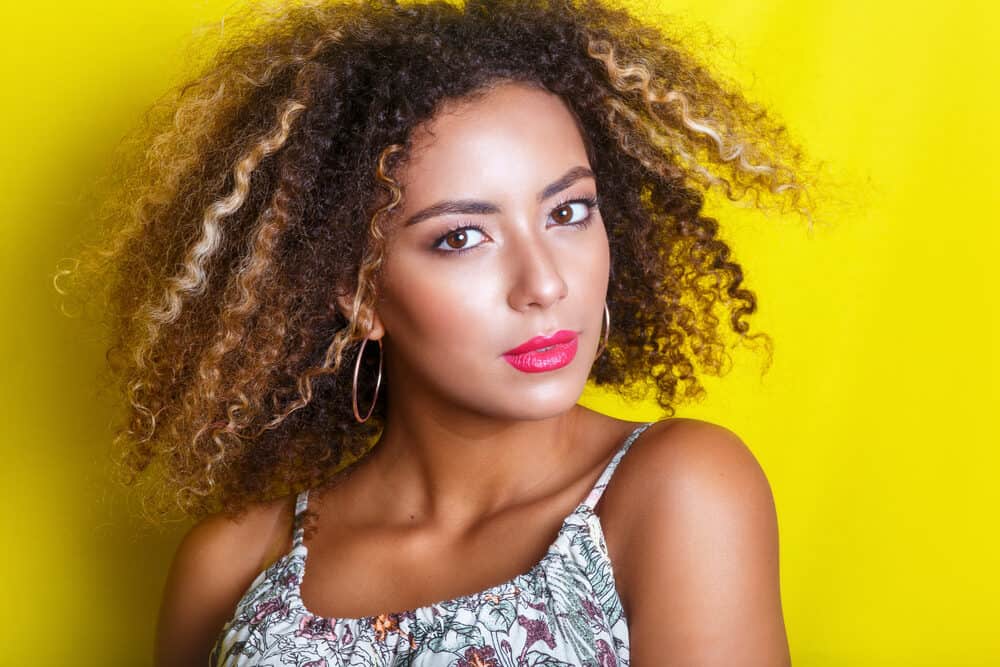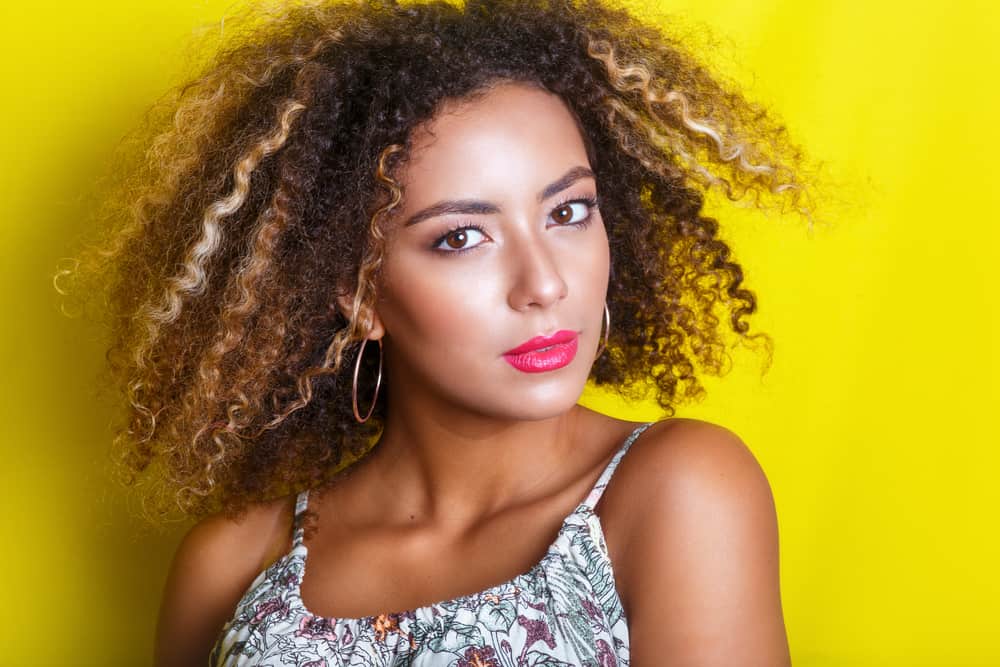 In celebrity stylist Andre Walker's hair typing system, which classifies all hair types, 2C and 3A hair are sisters. They have a similar appearance, but there are some key differences that you should know about them.
In this article, we'll introduce you to both 2C and 3A hair, explain all the differences, give you product recommendations for each, and share tips to formulate a nourishing regimen for your hair.
Type 2C and 3A Hair Defined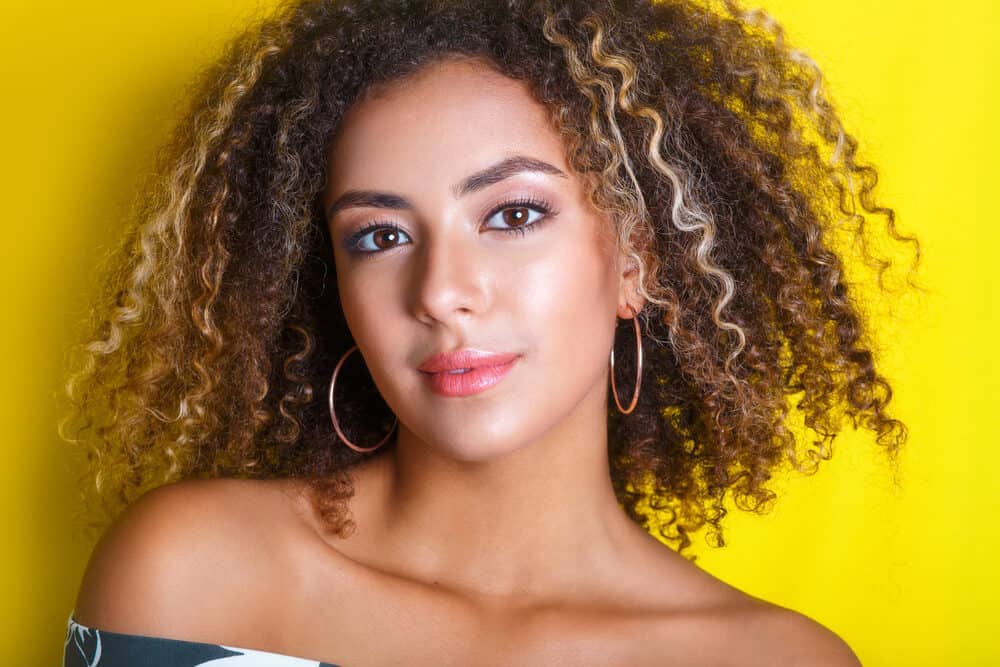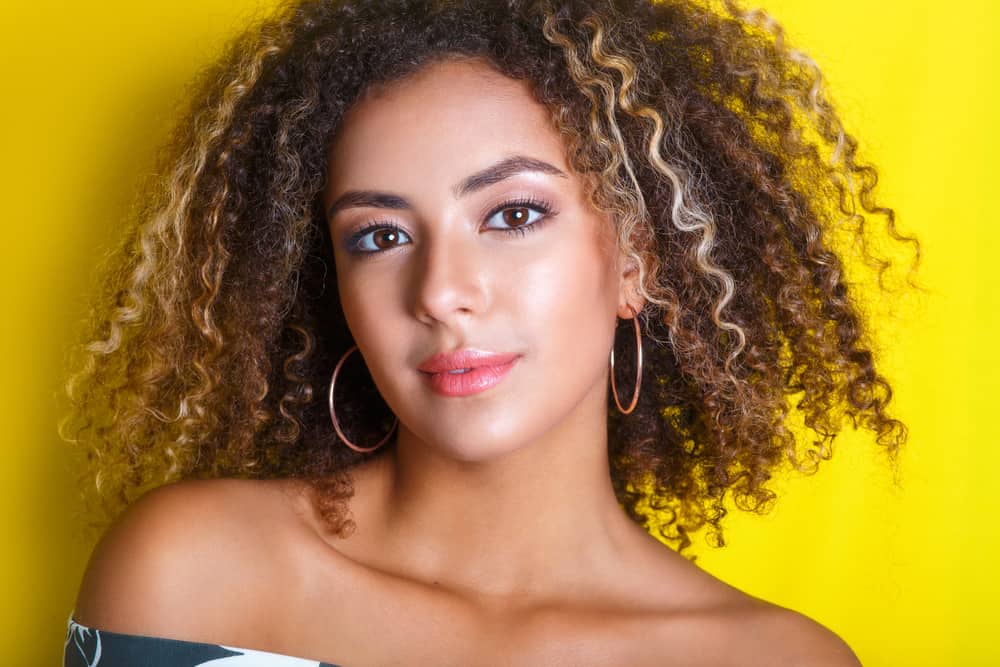 Before we jump into the differences between 2C and 3A hair, we'd like to give you a bit of background on each hair type.
2C Wavy Hair
*UPDATED* Curly hair routine | 2b/2c
Type 2C hair is the waviest of all wavy hair types. The type 2 hair category houses all "wavy" hair types, from super loose waves (2A) to defined waves (2B) and tight waves (2C).
Type 2C hair is the frizziest, most voluminous of all type 2 hair. The curls usually do not start at the roots of the hair but often get tighter near the ends. 2C hair may be either fine or coarse.
3A Curly Hair
HOW TO STYLE CURLY HAIR (my curly hair routine 2C-3A curls)
Type 3A hair is the loosest of all curly hair types. The 3A hair category encompasses all of the "curly" hair types, including super loose curls (3A), defined curls (3B), and tight coily curls (3C).
Type 3A hair often looks like relatively loose spirals and feels very light compared to 3B and 3C curls. It's got lots of body and movement but may also frizz relatively quickly.
2C vs 3A Hair: Key Differences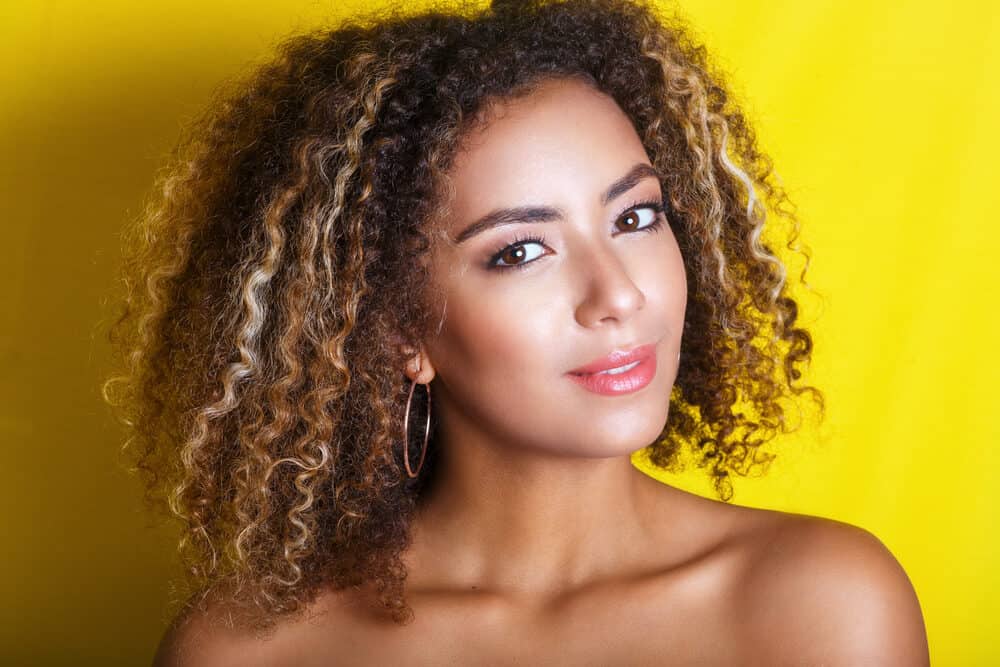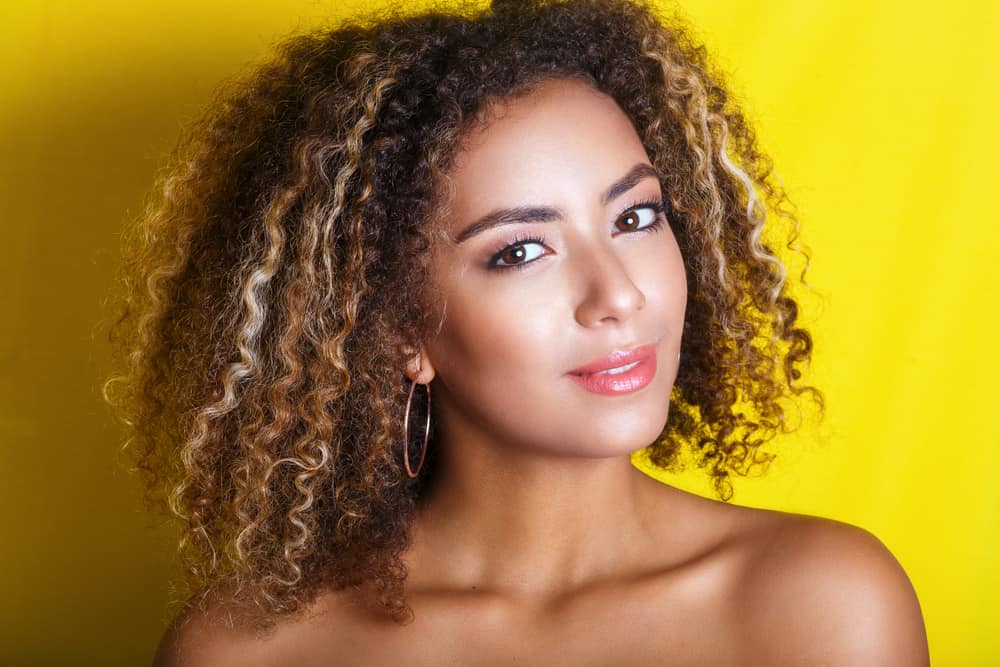 2C and 3A hair have some similarities, but they are more different than you think. Here are all of the differences between 2C and 3A hair.
Appearance
The most apparent difference between types 2C and 3A hair is their appearance. 2C hair is wavy, while type 3A hair is curly. If you look closely at 2C curls, you'll see that they have more of an s-shape than a spiral (which 3A curls have).
In addition to that, type 2C curls may not start at the root. As a result, 2C waves may not be as voluminous as 3A curls.
Lastly, though type 2C hair is considered wavy, it may have a few loose curls here and there. Contrarily, type 3A hair has a consistent curl pattern that starts from the roots and continues to the ends.
Manageability
2C and 3A hair also differ when it comes to manageability. Because type 3A curls are tighter than type 2C waves, type 3A hair can be more difficult to detangle.
Also, type 3A hair tends to be frizzier than type 2C hair – many find that taming their 3A curls is a challenge.
Dryness
People with straight hair often deal with excess oil, and that's because, in the absence of curls, the scalp's natural oils can easily move down the hair shaft.
In the case of curly hair, the scalp's natural oils/sebum aren't able to adequately moisturize the hair – the curls' twists and turns make it nearly impossible for your sebum to travel down the hair strands.
As a result, the curlier your hair is naturally, the more prone it'll be to dryness. 3A curls tend to be dryer than 2C waves because they have more twists and bends along the hair shaft.
The drier your hair is, the higher your chances of developing split ends, so 3A hair is at a disadvantage in this area.
Unique Hair Issues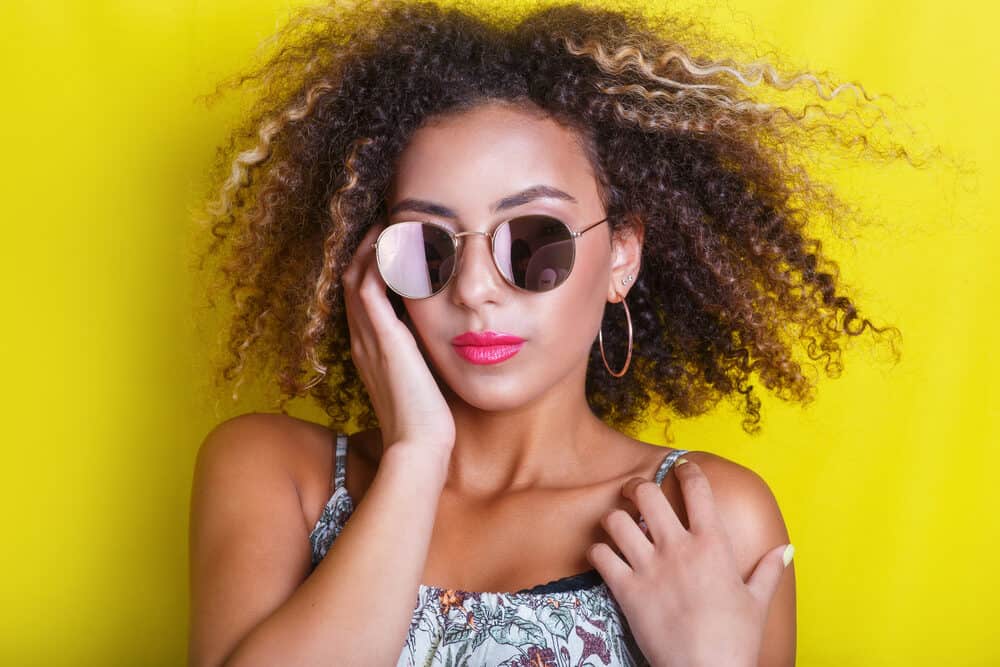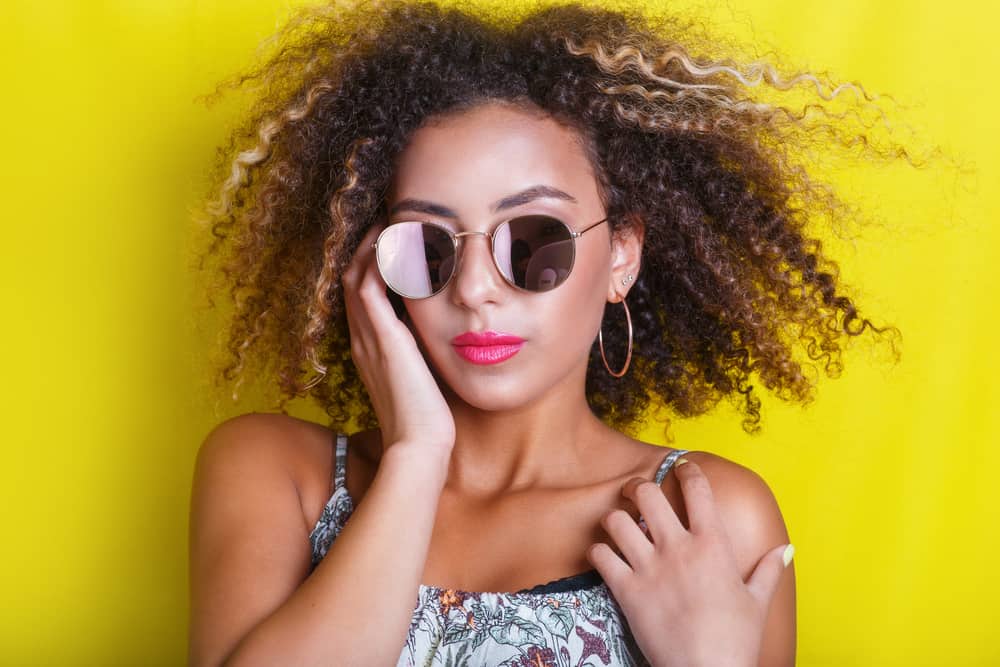 After looking at the differences between 2C and 3A hair, you may have the idea that 2C hair is an easy hair type to deal with.
But it's important to acknowledge that every hair type has unique problems, and we'd like to highlight the issues related to each hair type.
2C Hair Issues
Here are some of the most common problems experienced by people with 2C hair:
Easily weighed down. 2C hair is known to be easily weighed down by products, water, and even its own weight.
Lack of volume. Though 2C hair is considerably more voluminous than straight hair and other wavy hair subtypes, its lack of volume can cause hairstyles to fall flat.
Frizziness and tangles. 2C hair tends to get frizzy, and this contributes to the formation of tangles. Improper detangling can lead to split ends and breakage. We recommend detangling with a wide tooth comb.
3A Hair Issues
Just like 2C hair, 3A hair has its own issues, and they include:
Dryness. Type 3 hair is known to be dry, and dryness can spiral out of control in a hurry, negatively affecting hairstyle results, hair fullness, and length retention.
Frizz. The frizz is real with type 3A hair (more so than 2C hair), and it often takes smoothing products and special styling techniques to combat it.
Difficult detangling. Curly hair is notoriously difficult to detangle, much more so than straight or wavy hair types.
All of these issues can be remedied with the right products and techniques. Next, we'll give you some actionable tips and product recommendations tailored to your hair type.
Also, read this article if you're interested in learning more about a unique regimen for curly girls, called the Curly Girl Method that includes curly girl approved products.
Do You Have 2C or 3A Hair?
Are you having trouble differentiating between 2C and 3A hair? Here's a table you can use to determine which one you have:
| | |
| --- | --- |
| 2C Hair Characteristics | 3A Hair Characteristics |
| You have s-shaped waves. | You have spiral curls the size of sidewalk chalk. |
| Your hair tends to get weighed down. | Your curls are consistent from roots to tips. |
| Your waves don't start at the roots. | Your hair tends to be dry. |
To see the actual texture of your hair, wash your hair with a clarifying shampoo to ensure that it's free of buildup. Be sure to run your fingers through your soaking wet hair and massage your scalp during the shampooing process.
You can use a mild conditioner afterward if you'd like. Then allow your hair to air dry. Now, look at your hair closely to observe your curl pattern.
Products for 2C and 3A Hair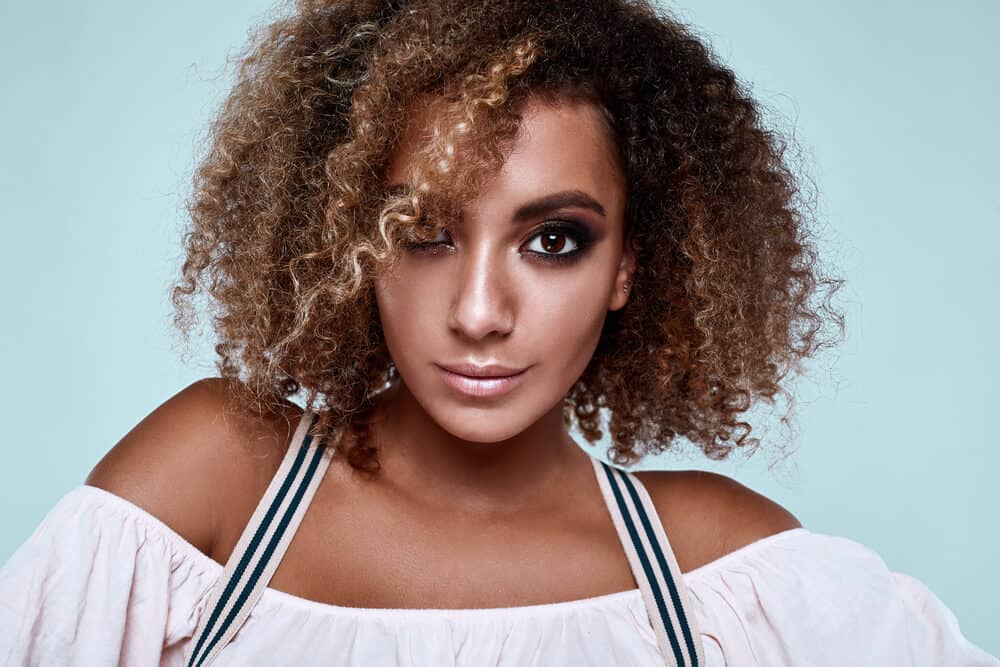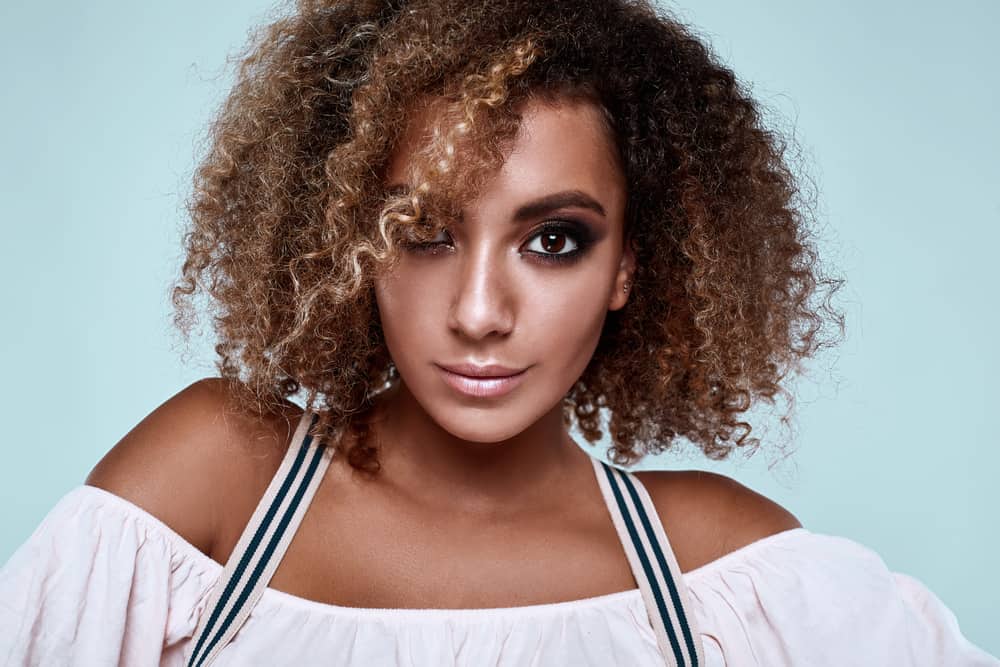 When building a regimen for your 2C or 3A hair, you've got to have the right products. You'd be surprised by the astronomical effect that hair care products have on your hair.
So, let's get into some tailored product recommendations based on your hair type.
2C Hair Products
The key to unlocking your best hair is to compensate for your hair's weaknesses. For 2C hair, that means making sure that your hair is clean, moisturized, and styled without weighing it down or causing frizz. Here are some of the products you'll need if you have 2C hair.
A Gentle Cleanser
When it comes to cleansing 2C hair, it's essential to go with a gentle cleanser. 2C hair is not the driest hair type, but if you use a harsh cleanser regularly, your hair will not look or feel its best. Below are some great cleansers for your wavy hair:
Aveeno Oat Milk Blend Shampoo – This is a sulfate-free shampoo formulated with almond milk, oils, and a gentle cleanser. It gets your hair clean without stripping all of the moisture away. Customers love this shampoo, stating that it smells delightful, cleanses the hair well, and leaves the hair soft.
MopTop Cowash Cleansing Conditioner – This is a super mild cleanser infused with honey and aloe. It's for wavy, curly, and coily hair types in need of moisture. If your waves feel dry, this cleanser will do wonders for your hair.
Tip: Wash your hair whenever it looks or feels dirty. For most people with 2C hair, washing every other day is sufficient.
A Lightweight Conditioner
Since 2C hair tends to get weighed down easily, you need a conditioner that's both lightweight and effective.
That way, you won't have to do so much work to volumize your hair afterward. These lightweight conditioners come highly recommended for people with 2C hair:
OGX Anti Frizz Conditioner – This is a fantastic conditioner for wavy hair that has fatty alcohols and seed oils/butters for penetrating moisture. You don't have to worry about this conditioner weighing down your waves.
DevaCurl One Condition – This is a daily conditioner that will provide your waves with lasting moisture. It will make the detangling process a breeze and leave your waves shiny, airy, and beautiful.
Tip: Condition your 2C curls after every wash to keep them hydrated.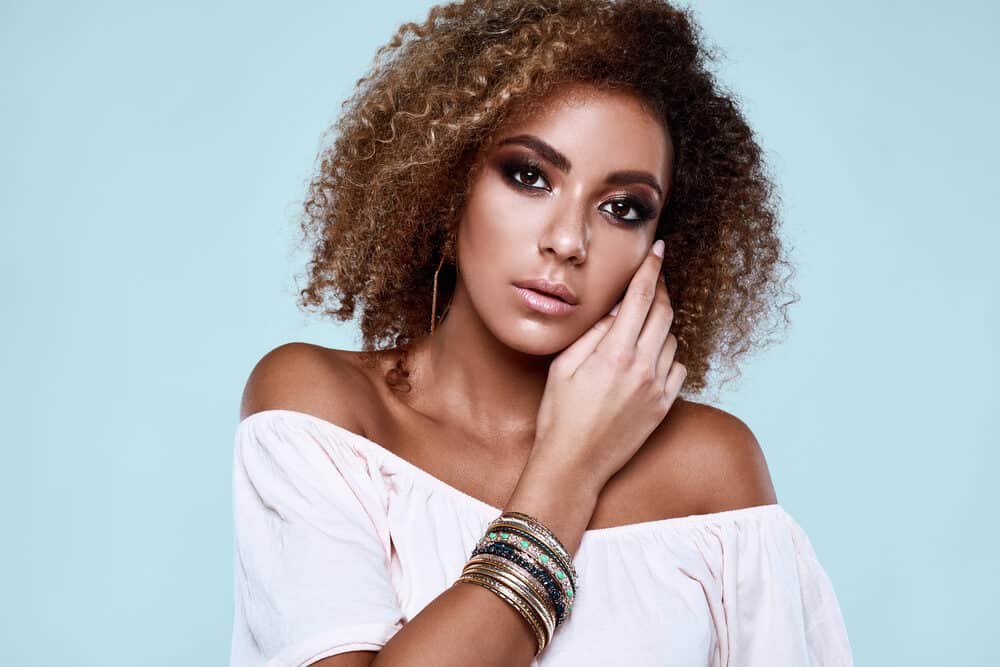 Light Hold Styler
Your styler is an integral part of your product stash since it can take your waves from frizzy and dry to smooth and moisturized. Light hold stylers generally work best, and here are two of the best you'll find:
TGIN Rose Water Styling Gel – This gel is infused with both rose water and acai berry and is designed to define your waves without leaving them crunchy or flat. It's formulated to give your waves a lightweight, flexible hold.
TGIN Rose Water Defining Mousse – This is a styling mousse with rose water and hibiscus. It is for both curls and waves and promises a lightweight hold without oiliness.
Tip: It's important not to be too generous with your styler so as not to weigh your hair down.
Leave-in Conditioner Spray
A hydrating leave-in conditioner can help keep your waves tame and hydrated between styling sessions or wash days. Your leave-in conditioner should be light and formulated as a spray.
Using a cream leave-in will instantly weigh your waves down in most cases. Let's explore a couple of great leave-in conditioners for wavy hair:
Carol's Daughter Almond Milk Leave-in – This leave-in conditioner has super light ingredients that pack a punch. It's got almond milk, aloe butter, and more to give your hair a pick-me-up as needed. It's made especially for damaged hair.
The Honest Company Sweet Orange Vanilla Leave-in Conditioner – This is a citrusy sweet-smelling leave-in conditioner that gives your hair essential moisture. It's formulated with glycerin (which draws in moisture from the external environment) along with light oils and a touch of shea butter.
Tip: Spritz your hair with your leave-in after you've conditioned your hair. You can also do a light spritz every morning before you leave for the day.
Note: A deep conditioner can be helpful whenever you are dealing with excessive dryness from rough styling, heat, or chemical processing.
A couple of nutrient-dense deep conditioners include Arvazallia Hydrating Argan Oil Mask and tgin Honey Miracle Hair Mask.
3A Hair Products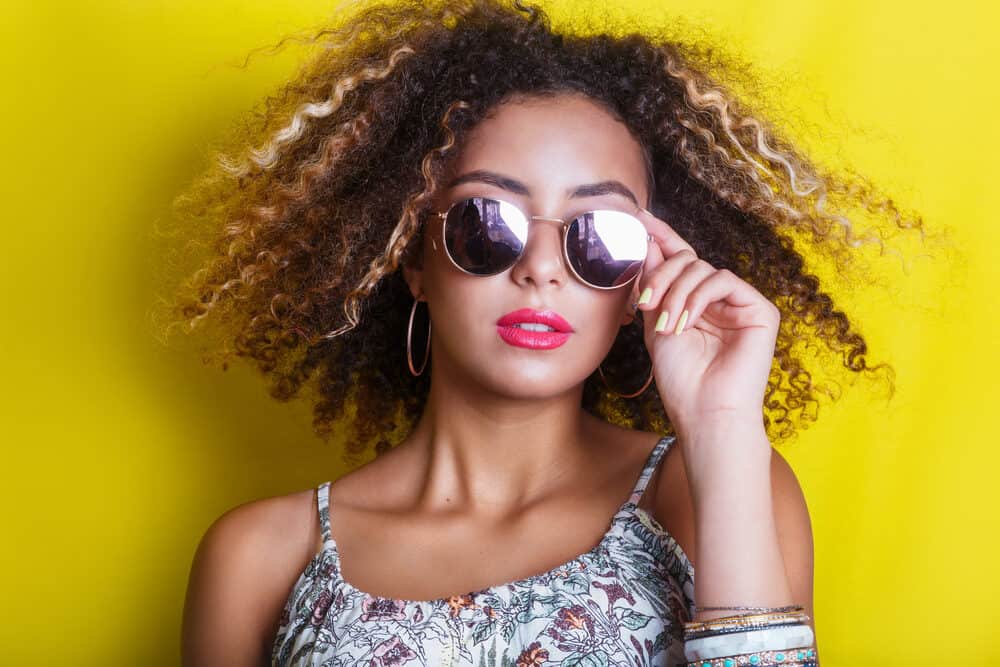 You've got to meet very specific needs with your hair care routine if you have hair type 3A. You'll need to combat dryness and frizz as you guard against breakage. The following are some products you'll need if you have hair type 3A.
A Super Hydrating Mild Cleanser
Gals with 3A hair need a mild cleanser that removes dirt and debris without leaving the hair thirsty for moisture.
Using super harsh cleansers on curly hair is one of the quickest ways to jumpstart dryness, breakage, and thinning. Here are a couple of stellar cleansers for 3A hair:
Tip: You can wash your 3A curls once a week or more as necessary. Go by how your hair feels and behaves. It's not recommended to wash your hair every day, as that can dry it out fast.
A Moisturizing Conditioner
Moisture is paramount for anyone with 3A hair, given its tendency to dry out. So, do yourself a favor and make sure that you have a conditioner that imparts lasting moisture to your strands.
Check out these hydrating conditioners for 3A hair:
SheaMoisture Curl and Shine Conditioner – This conditioner is made for natural curls and is loved by naturals everywhere. It's infused with neem oil, coconut oil, and hibiscus to deeply nourish your hair, support elasticity, and leave your hair looking its best.
BIOLAGE Ultra Hydrasource Conditioner – If your 3A hair seems like it's dry more often than it's moisturized, maybe you need to bring out the big guns. This conditioner has the goods to moisturize super dry hair – aloe, apricot kernel oil, cupuacu butter, fatty alcohols, and more combine to hydrate the hair and then lock in the moisture. It also makes detangling sessions a breeze!
Tip: Never skip a conditioning session (unless you'll be deep conditioning). Your curls need it after every wash.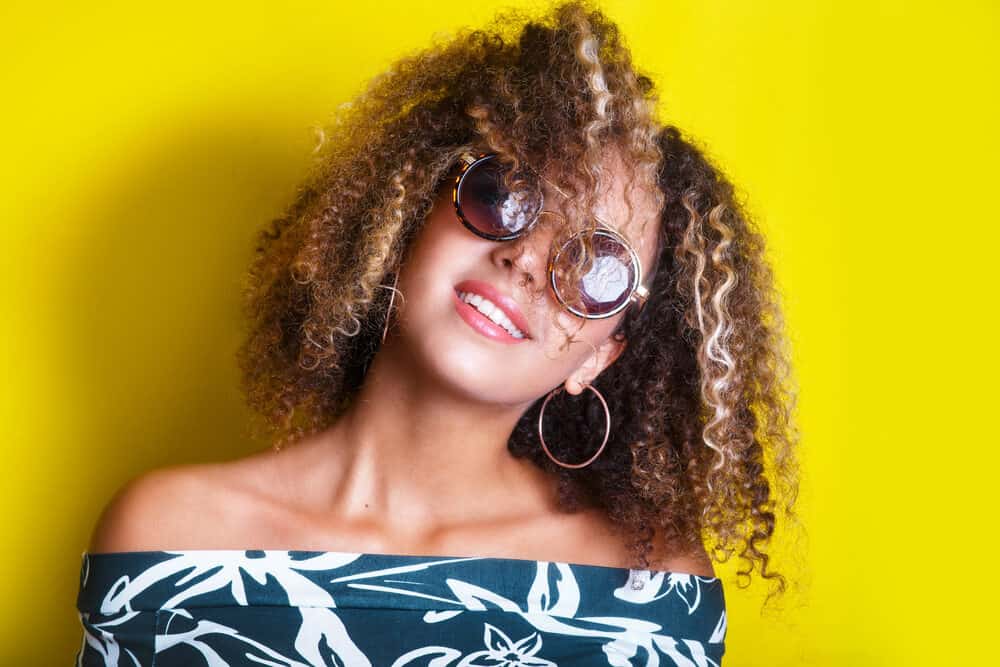 Hydrating Deep Conditioner
Deep conditioners are optional for people with wavy and completely straight hair, but Curlies need a good deep conditioner in their lives. A good deep conditioner will replenish moisture and heal your strands internally.
If you have a hard time keeping your hair moisturized or regularly apply heat or chemicals to it, a deep conditioner could be a lifesaver. Here are some fantastic deep conditioners for 3A hair:
SheaMoisture Manuka Honey & Mafura Oil Hair Masque – This is no ordinary deep conditioner – it's got the moisturizers, fatty alcohols, and humectants your curly hair needs to thrive. It's got none of the ingredients you want to avoid, like sulfates, parabens, mineral oil, phthalates, petrolatum, and animal testing.
Mielle Organics Babassu & Mint Deep Conditioner – This is a conditioner for all hair types. It's formulated to replenish your hair's moisture and protein levels. Packed with amino acids, fatty acids, oils, and moisturizers, this deep conditioner has everything your hair needs to be moisturized, strong, and resilient.
Tip: You should only deep condition your 3A curls when they feel like they need an extra dose of moisture. Most Curlies deep condition their hair every week or two.
Lightweight Styler
Everyone with 3A hair needs a suitable styler. For curly hair, it's crucial to choose a styler that is substantial enough to tame your curls but not so heavy that it leaves your tighter curls limp or crunchy. Here are some excellent stylers for 3A hair:
DevaCurl Light Defining Gel – This styling gel leaves your curls looking shiny and feeling flexible – no crunchiness whatsoever. The gel also has moisturizing ingredients to ensure that your hair doesn't dry out quickly. It does have protein in it, so be careful if you have low hair porosity.
Cake Beauty Defining Curl Cream – This styling cream is slippery and moisturizing, helping with the detangling step and leaving your hair feeling fantastic. It has a lightweight formula that gives you lasting results with curl definition and shine for days!
Tip: Don't be afraid to be liberal with your styler if it's lightweight. But if you're using a heavier styler, use it sparingly.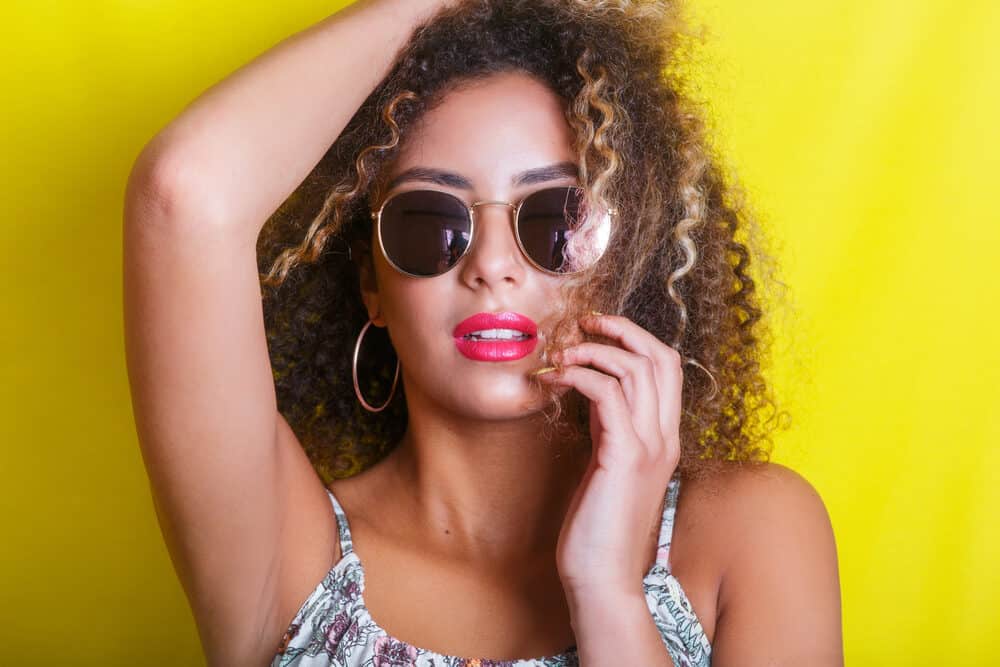 Cream or Spray Leave-in
When it comes to leave-in conditioners, you have a couple of options for your 3A hair. You can choose a featherweight leave-in spray or a lightweight cream leave-in.
The one you choose will depend on your hair's needs and your personal preferences. A couple of awesome leave-in conditioners include:
Tip: Use your leave-in whenever you feel like your curls need a boost. Use it every day if you'd like!
Conclusion
We hope that this article has cleared up everything for you. You have the information you need to determine whether your hair is 2C or 3A, choose the right products for your hair type, and formulate a solid regimen to keep your hair healthy. We love curly hair and wish you the best of luck with during your curly girl journey.