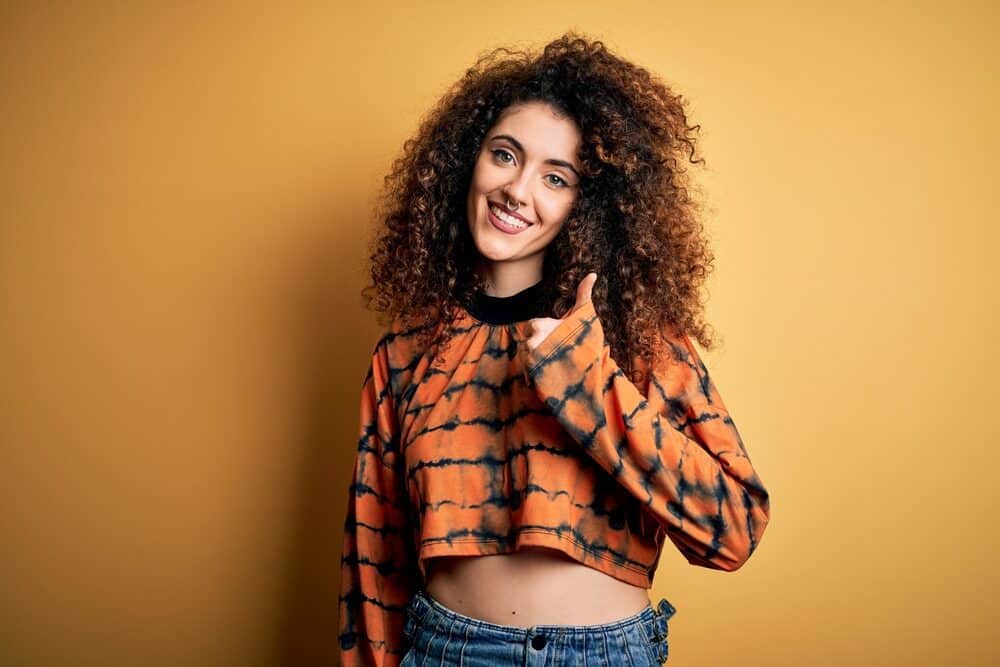 Weaves are a fun way to switch up your look and play around with volume and length – women everywhere are trying them out to explore new hair possibilities.
Weaves, however, are typically associated with black women, which seems to exclude other races from getting in on the fun. This leaves white women wondering whether they can try weaves, too.
That's what we'll be addressing in this article. By the end, you'll know for sure whether you, as a white girl, can rock a weave too.
Can a White Girl Get Weave?
The good news is that white girls can get weave! No rule exists that states that only black women can wear weaves– a weave is an equal opportunity hairdo. In reality, anyone from any background can don the style.
The thing is that white girls tend to have a very distinct hair type, along with hair needs that must be fulfilled for the best short-term and long-term results. The best way to ensure that your weave doesn't turn into a nightmare is to choose the right weave installation method.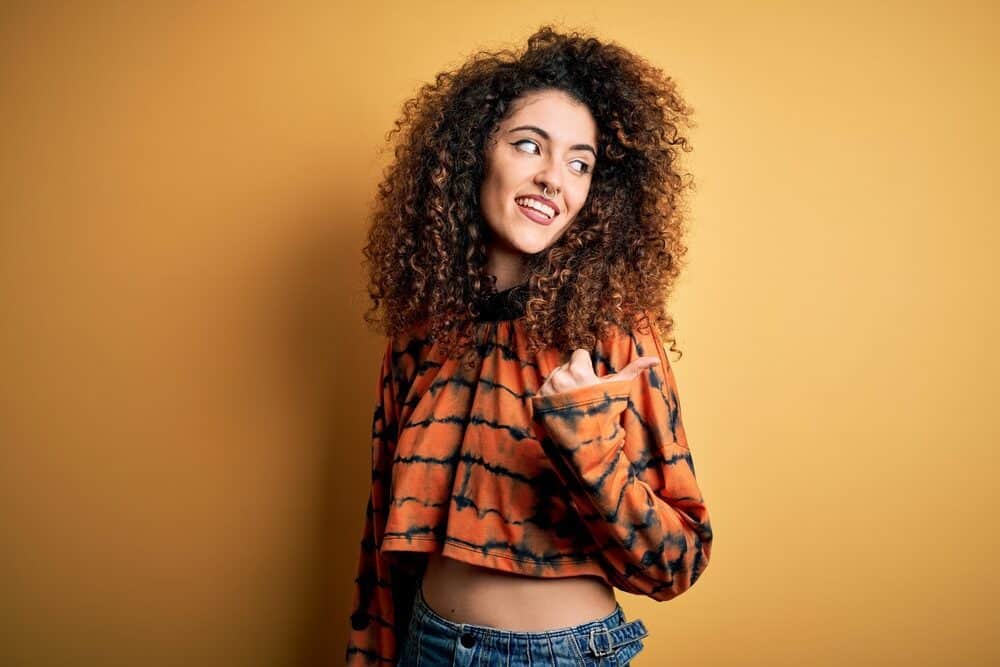 Best Types of Weave for White Girls
With so many available options, choosing a weave type can feel overwhelming. So, we've done the hard work for you! Here are some of the best types of weave for white girls.
Sew-Ins for White Girls
A sew-in is a versatile weave installation method that involves attaching weave to your cornrowed hair using thread. A stylist can create a wide variety of styles with the sew-in method, from short cuts to lobs to super-long layers.
Sew-ins are protective, given that your natural hair will be tucked away within the braids. They also give your hair a break from the stress and manipulation of daily styling.
Be forewarned: sew-ins have a lengthy installation process that can take up to 6 hours. But with proper care, you can expect your sew-in to last for up to 8 weeks at a time.
Here's how sew-ins are done:
A stylist will cornrow your hair into a specific pattern, depending on your desired end result.
In some installations, a mesh net cap is then placed over the braids. This cap acts as a barrier between the weave and your natural hair, which alleviates tension and keeps everything in place.
Wefts of hair are measured, cut, strategically placed, and sewn directly into the braids or cap with a needle and weave thread.
If you have a leave-out, your natural hair is styled and blended with the extension hair for a natural finish.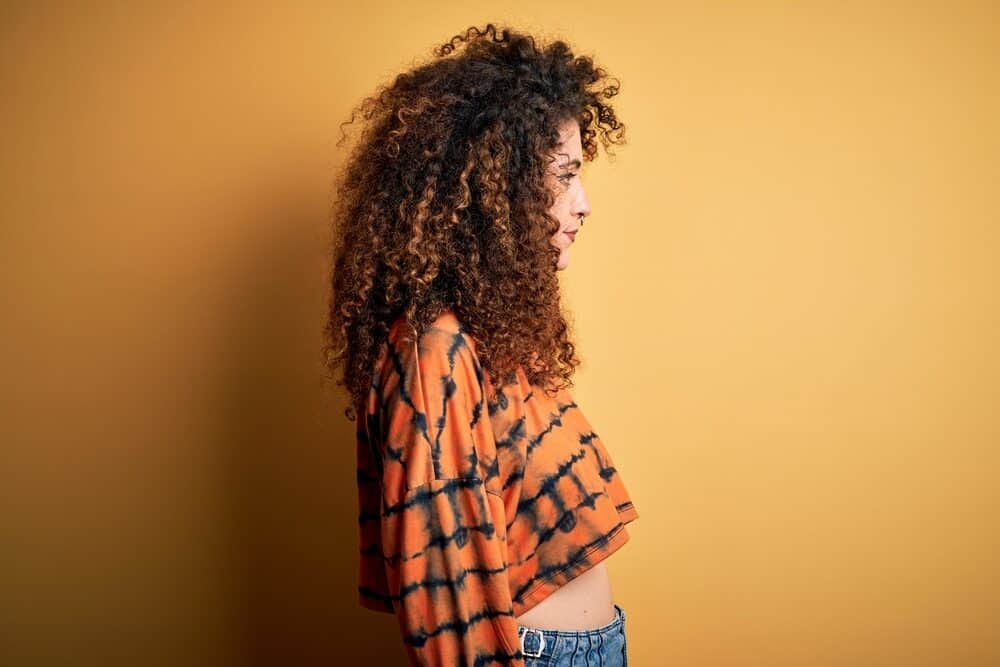 Braidless Sew-Ins for White Girls
Braidless sew-ins are even better suited for caucasian hair. They're relatively gentle and quicker to install than traditional sew-ins. For this method, the extension hair wefts are sewn directly to the hair without being anchored to a braid.
There are many different ways to install braidless sew-ins, but the most commonly used method goes like this:
Micro-beads are attached to small sections of your hair.
The beads are secured using special pliers.
Thin wefts of hair are sewn close to your scalp, using the beads as an anchor.
Braidless sewins can be kept in for up to 5 months. Depending on how quickly your hair grows, you'll have to get the microbeads moved closer to your scalp every 6 to 8 weeks.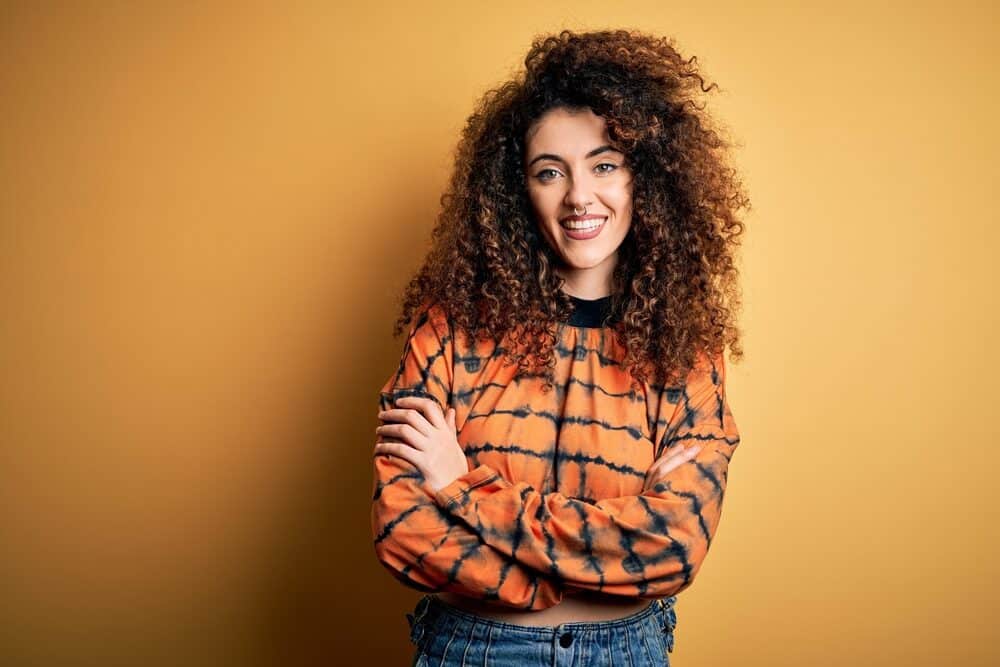 Clip-ins
Clip-ins are another weave option that's perfect for white girls. They allow you to change up your hairstyle instantly and aren't nearly as damaging as other extension types. With proper care, they can last for over a year.
Just about anyone can style their hair at home using clip-ins. They are just wefts of hair that are attached to wig clips. You can also remove the clip-ins at any time, making them easy to wash and maintain. It's best not to sleep in them.
To install clip-in weave, simply:
Part your hair wherever you want to add the clip-ins.
Using the parts as a guide, place the clip-ins against your scalp.
Clip them into place.
Blend your hair with the extension hair.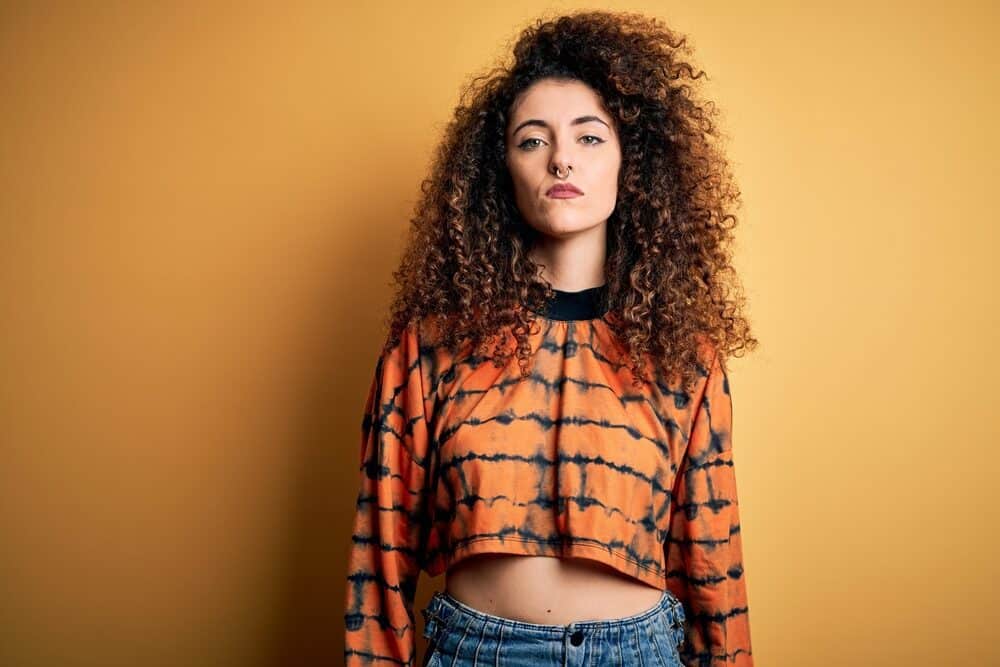 Pros and Cons of Weaves for White Girls
Now that you know the best types of weave for white girls, let's examine the good and bad concerning weaves in general. That way, you'll be able to easily decide whether to get a weave.
Pros
You can have longer hair in just one day. The most apparent benefit of weaves is that they can give you long, flowing hair almost immediately. While growing your hair takes lots of time, work, and patience, you get to enjoy length now with weave.
You can experiment with color. You can switch up your hair color without damaging your own hair. Just buy hair extensions in any color you want or customize your weave with hair dye or bleach.
They can give you thicker hair. While hair eventually grows longer, you can't always make it thicker. Adding weave to your hair instantly gives you more voluminous tresses.
Weaves can give your hair a break. Some types of weaves keep your natural hair tucked away in braids. This gives it a break from the damage caused by daily manipulation and heat styling.
Cons
Weaves can damage your hair. The method that you choose will make a difference, as some types of weaves are more damaging than others. Sew-ins place a lot of tension on your hair and can lead to hair loss. Neglecting your hair while wearing weaves can also lead to breakage.
They can take a lot of time. Some weaves can take hours to install and hours to remove. You might also have to go to your hairstylist for occasional touchups.
It can get expensive. When getting a weave, quality makes a huge difference. While we all love a good deal, cheap hair and weave installations won't last as long or look as good. Expect to pay hundreds of dollars for a good set of wefted extensions and over $200 for a quality installation.
Some hair weaves can be painful to install. Depending on your pain tolerance and installation method, your scalp might be sore for a few days after getting your weave installed. It can also take time to get used to the weight of the added hair. Traditional sew-ins are most likely to be painful.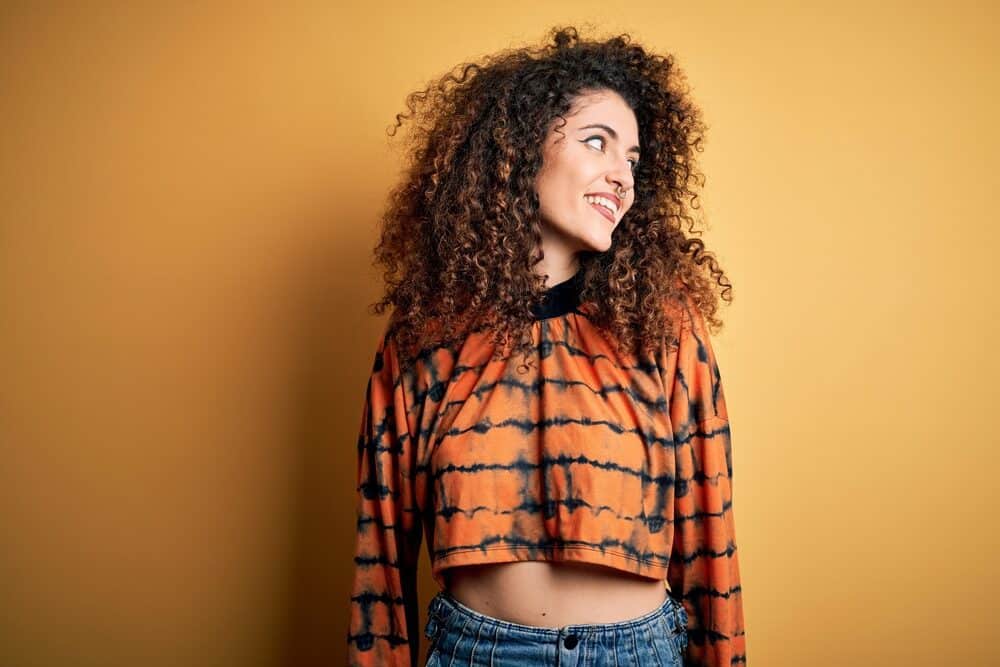 Dos and Don'ts of Weaves for White Girls
If you've decided you want to give weaves a try, that's great. Here's a helpful list of do's and don'ts to ensure you achieve the best results possible.
Do go to someone who has experience with your hair type. Choosing a hairstylist who has never worked with silky straight hair can result in disastrous consequences. They could braid your hair too tightly, install too much hair on your head, or be too rough in general. Seek out a stylist who knows caucasian hair for the best results.
Do choose the right texture of hair. Purchasing extension hair that matches your natural texture will ensure that your weave will look natural.
Don't neglect your real hair. Take care of your natural hair, so it's healthy when you take your weave out. This means that you should wash and maintain your leave-out (if you decide on one), cover your hair at night, and oil your scalp as needed. If your natural hair is left out like it would be in a typical braidless sew-in, you'll need to wash, condition, protect, and style your natural hair regularly.
Don't leave your weave in too long. Leaving your weave in too long can lead to hair and scalp damage.
Either of the installation methods mentioned above will work for your hair. We hope this article has answered all your questions about weaves for white girls. If you have additional questions, we recommend consulting a hairstylist in your area for advice. Good luck!