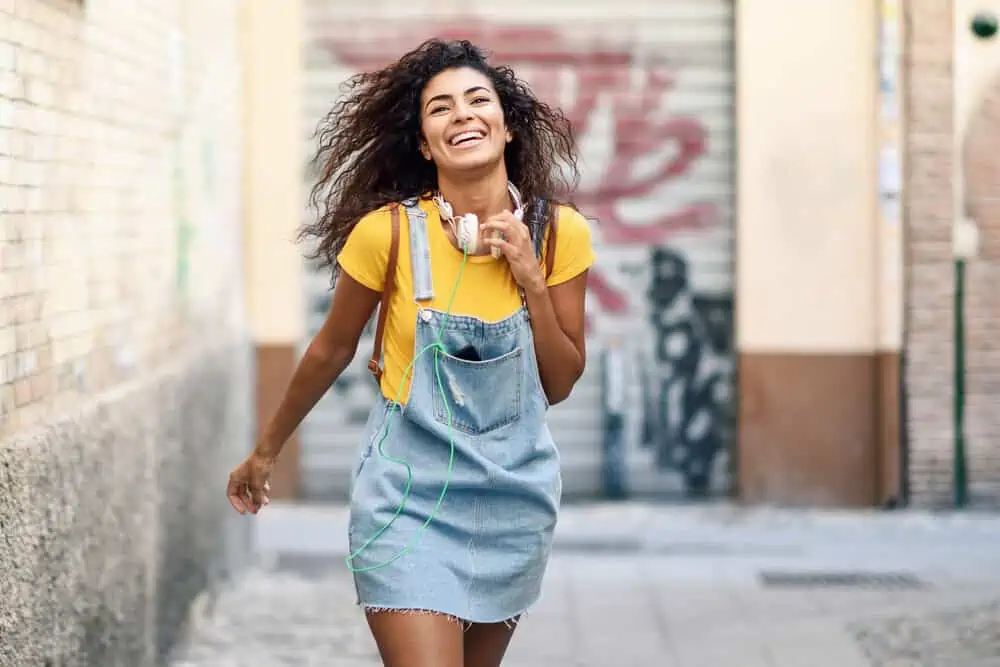 With summer right around the corner, beachy waves are on everyone's mind. This comes as no surprise given the style's versatility and cool aesthetic.
If you're wondering how to revamp your naturally straight hair strands and turn them into a sultry wave pattern, we're here to help.
This article will walk you through how to get waves with straight hair, including the best ways to transform your hair texture, and give you tips on making the new waves last!
How To Get Waves With Straight Hair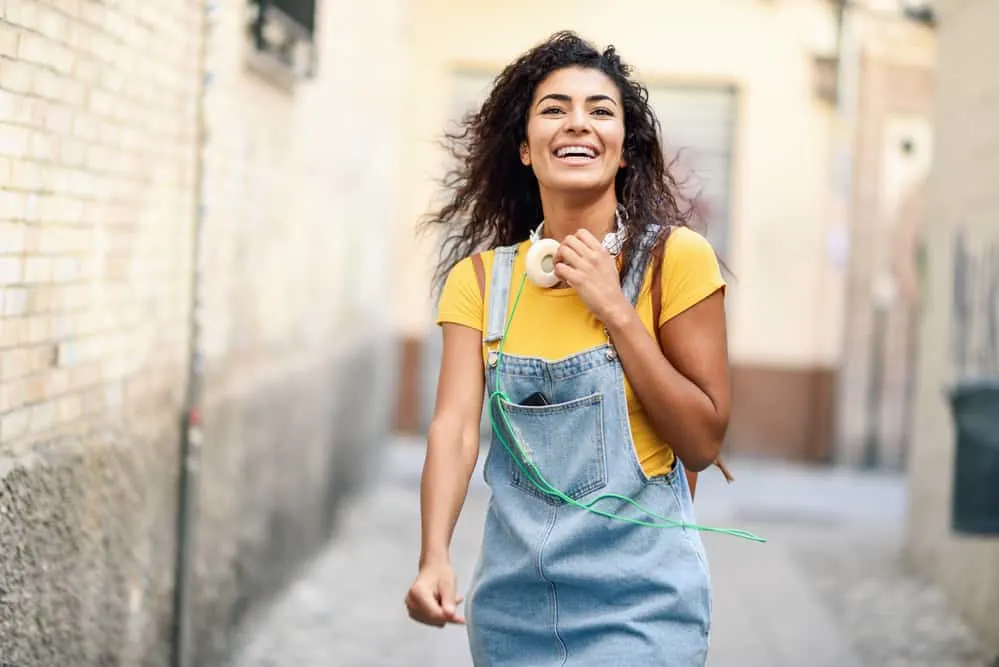 Going from slick, straight strands to waves can be difficult. This is especially true if your hair has trouble holding a curl.
Luckily, there are several styling techniques you can try to get waves on your straight hair, and we'll tell you about them below.
Overnight Braids
HEATLESS OVERNIGHT BEACHY WAVES TUTORIAL | How to: French Braid your own hair *UPDATED*
Sleeping with your hair in braids is one of the easiest and gentlest ways to make straight hair wavy. As your hair dries, it takes on the curves of the braids.
Using the proper technique will leave you with effortlessly tousled waves. Here's how to get the best results with overnight braids.
What You'll Need
Steps to Follow for Overnight Braids
Wash and condition your hair like you normally would.
Towel dry your hair to get rid of excess water.
While your hair is still damp, apply a curl-enhancing mousse or cream to your strands.
Braid your hair in as many braids as you want. The larger and fewer the braids, the looser your waves will be.
Allow your hair to air dry. If you're in a rush, you can use a blow-dryer to speed up the process. Just make sure you use a heat protectant beforehand.
Once your braids are dry, gently take them out.
Use your fingers to adjust your waves and then set the finished style with a texturizing or holding spray.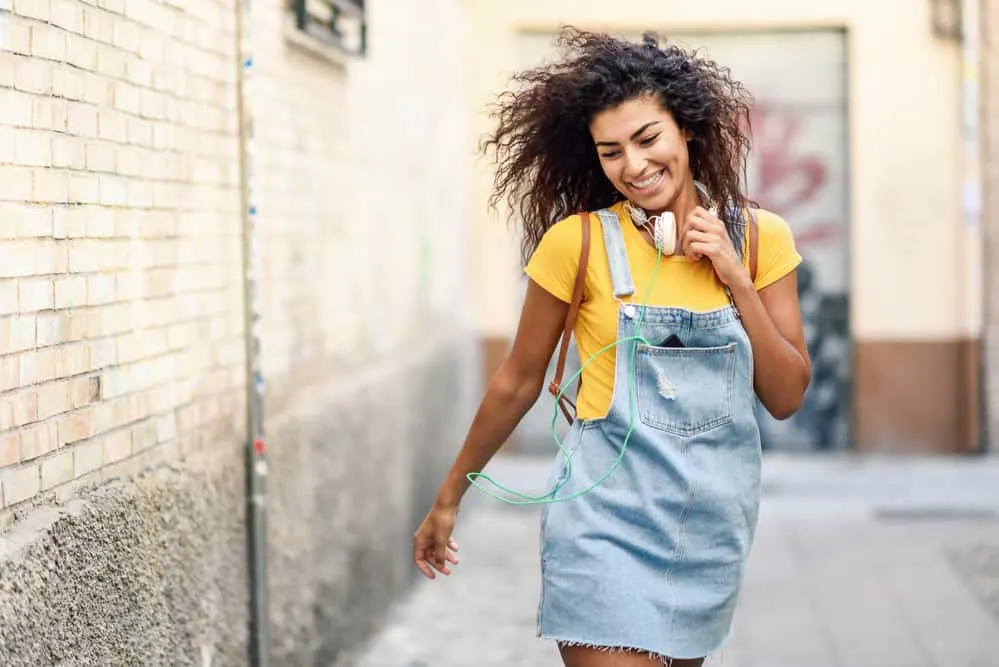 Pin Curls
DIY HOW I PIN CURL MY HAIR | ELLIE KELLY
Pin curls give you such well-defined curls that it's easy to forget that this heatless method is easy on your tresses! Let the pin curls dry overnight, and you'll wake up to tresses with a gorgeous beachy hair texture. Here's how to do them.
Gather Your Supplies
Steps to Follow for Pin Curl Waves
Shampoo and condition your hair.
Towel dry your hair so it's not dripping wet.
Apply curling mousse to your damp hair and comb it to ensure even distribution. Make sure you comb out any knots or tangles.
Use your comb to separate out a small section of hair.
Grab the ends of the section and roll the hair upwards into a loop.
Use a hair clip to secure the curl to your roots.
Allow your hair to dry for at least five hours.
Once your hair has dried, remove the pins.
Use your fingers or a wide-tooth comb to break apart the tight curls.
Apply a light mist of holding spray to keep your waves in place.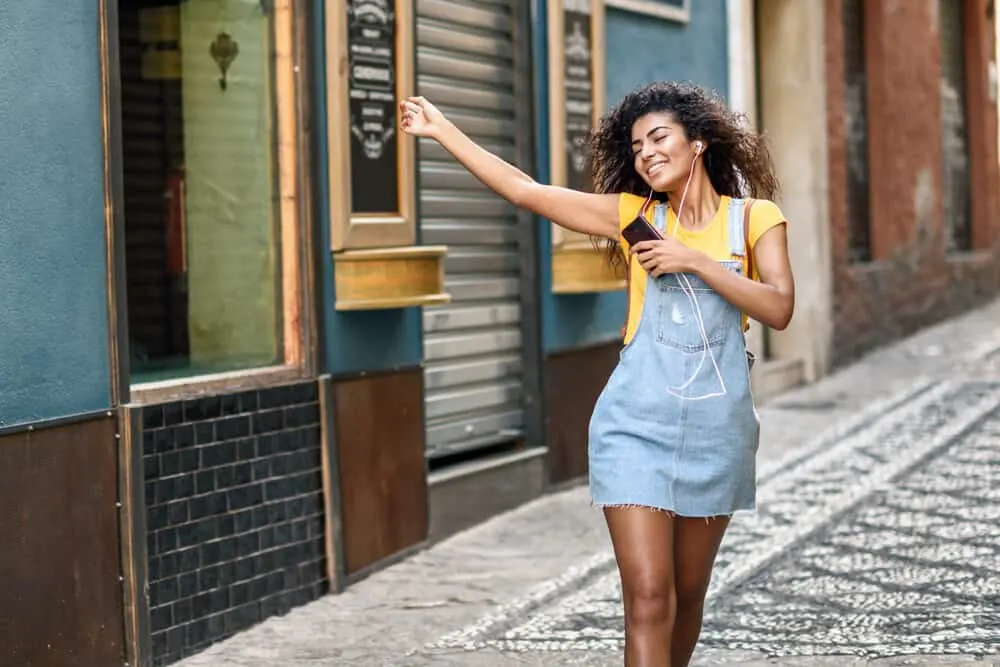 Use a Curling Iron
3 ways to curl you hair, 1 curling iron - KayleyMelissa
Curling irons and wands are the most effective way to add waves to straight hair.
They give you complete control over the size and placement of your waves and can transform your hair instantly. The only problem is that curling irons can cause heat damage, so don't use them too often.
When you first curl your hair, you might be surprised at the ringlets you're left with. Don't worry if your curls are too tight at first. As they relax, they'll turn into loose, luscious waves.
Squeaky clean strands are slippery and won't hold texture well, so curl your hair a day or two after washing it for the best results. Now that you're ready, we'll dive into the steps.
Gather Your Materials
Instructions for Creating Waves With a Curling Iron
Detangle clean, dry hair.
Work heat protectant into your strands.
Separate a thin portion of hair at the back of your head and twist it around the curling iron barrel.
Wait a few seconds and then gently drop the curl from your iron. Be careful not to handle it too much. Disturbing the coil too much before it cools will cause it to fall.
Work in small sections and make your way around your entire head from back to front. Change the angle of the iron every so often to give your waves some variety.
Once you've finished curling your hair, wait for a few minutes to give your curls a chance to set.
Comb through the curls with a wide-tooth comb to break them up. You can also use a medium wave brush if you're looking for looser waves.
Set your style with a blast of holding or texturizing spray.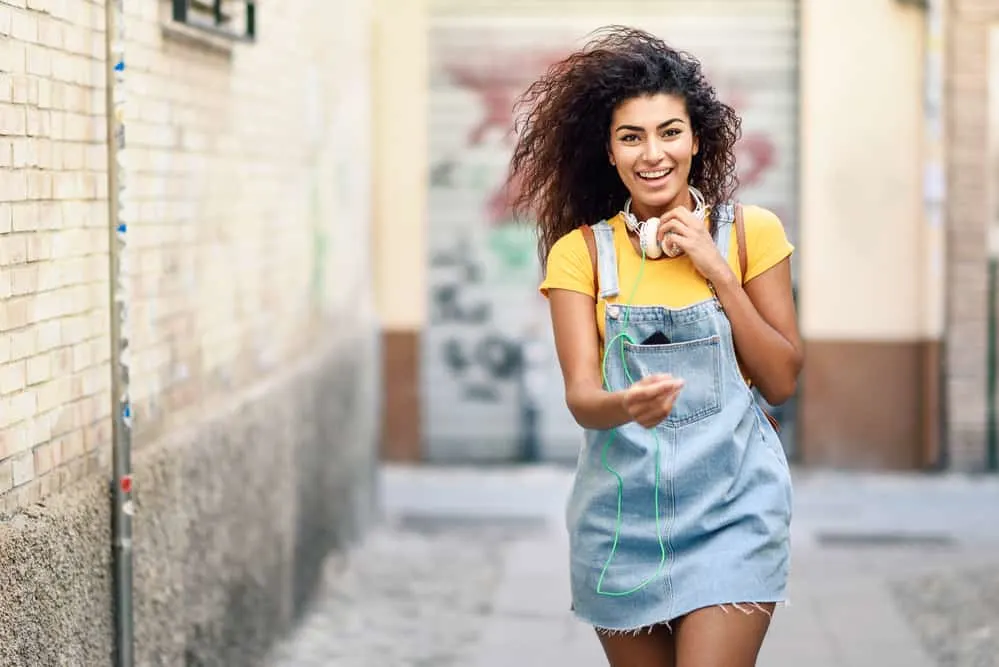 Heatless Bun Waves
Perfect Spacebuns, Heatless Waves TUTORIAL
Another fantastic heatless method of curling your hair is to let it dry in buns. This method is gentle, effective, and customizable, depending on the size of your buns.
The best part is that this method gives you plenty of versatility. You get to wear cute buns one day and have gorgeous waves the next! Here's how to curl your hair with buns.
Grab These Supplies
Instructions for Heatless Bun Waves
Shampoo and condition your hair.
Towel dry your locks until they're about 25% dry.
Separate a section of hair and apply your styling product.
Twist the hair into a small bun and tuck the ends into the bun's base. You can make the buns as large or small as you like. The smaller they are, the tighter and more defined your waves will be.
Secure the bun with a bobby pin.
Move on to the next section until you've finished your entire head.
Let your buns dry for at least five hours. You can also use a blow-dryer to speed things up. Just keep the temperature set to cool.
Once your buns are completely dry, gently unravel them.
Use your fingers to style your new waves.
Set the style with a light holding spray.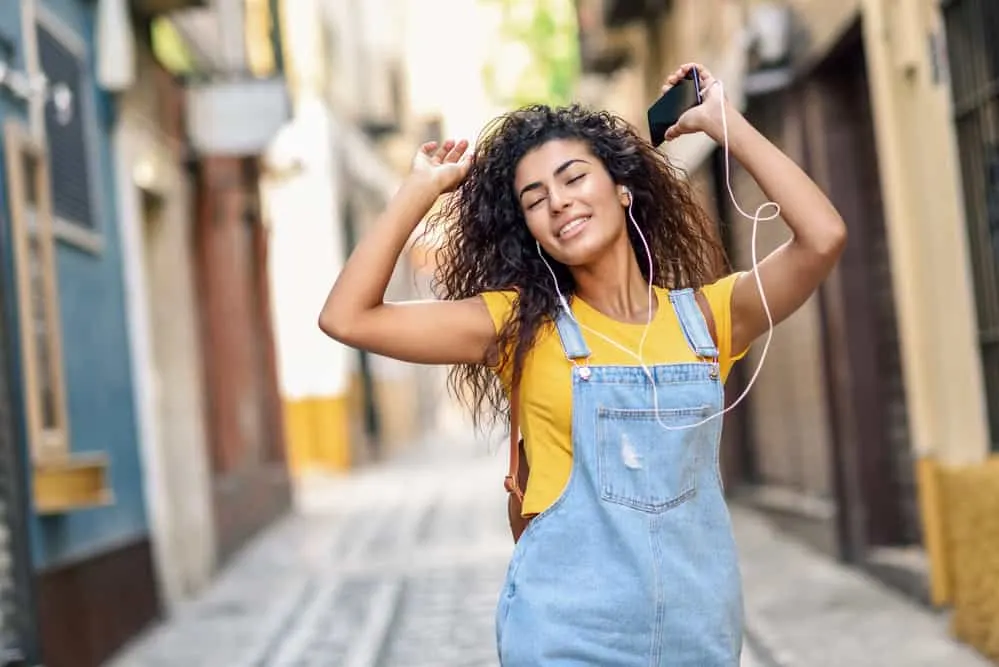 Quick Braid-Out
Braid Hair Tutorial For Straight Hair || How To Get Natural Beach Waves Overnight.
If you want the ease of a braid out, combined with the speed of hot tools, quick braid-outs are for you! It's essentially a sped-up version of sleeping in braids overnight.
The technique does require a flat iron, so avoid using this method too often. We'll tell you how to do it below.
Grab Your Supplies
Steps to Follow for Braid Out Waves
Apply heat protectant to clean, dry hair.
Once your hair is evenly coated, divide it into sections. You can use as many or as few as you want. The fewer braids you use, the larger and looser your waves will be.
Run a flat iron down the length of each braid.
Lightly spritz your braids with holding spray to set the waves.
Wait for a few minutes to give your hair a chance to come down to room temperature.
Slowly undo the braids.
Use your fingers to separate and shape the waves.
Finish the style with a texturizing spray.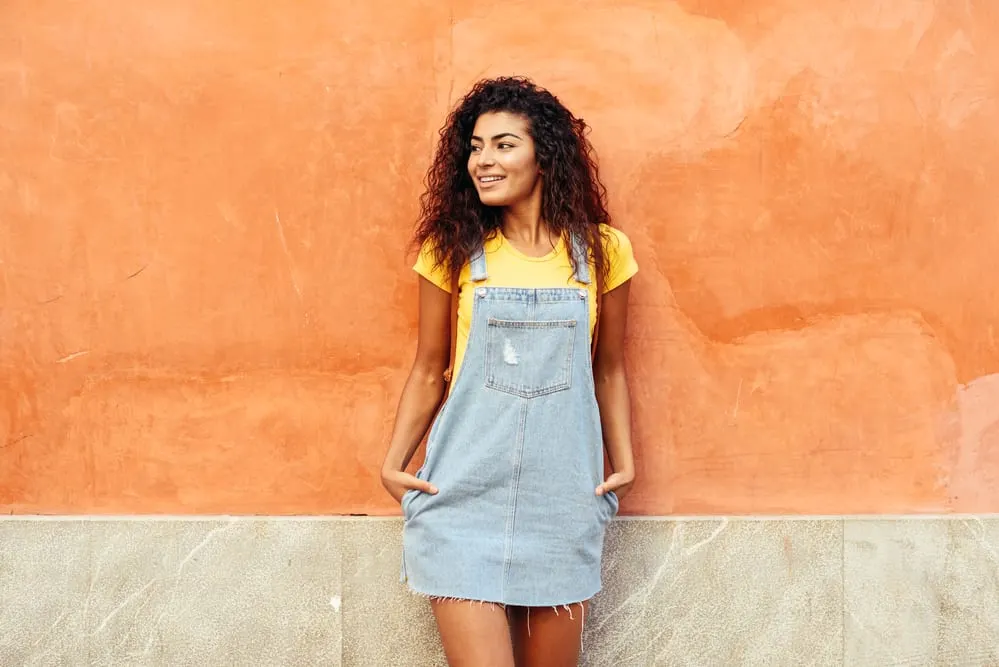 Use a Flat Iron
Flat irons are one of the most versatile tools in any beauty arsenal. While they're best known as straighteners, they can give you perfect beachy waves in minutes.
Like other hot tools, flat irons have the potential to damage your hair. So, limit your heat styling to once a week or less to keep your strands healthy.
It might take a while before you get the hang of curling your hair with a flat iron.
If you want to practice your technique without wrecking your hair, buy some cheap heat-safe hair extensions. Here's how to create waves on straight hair with a flat iron.
Materials You'll Need
Steps to Follow for Flat Iron Waves
Start with relatively clean, dry hair.
Put on your heat protectant.
Separate a section of hair and clamp it between the flat iron plates a few inches down from your roots.
As you pass the iron downwards, rotate your iron in the shape of an S.
Once you reach your ends, open the flat iron and move on to the next section.
Repeat the process to create as many waves as you want.
Once you're satisfied, lock everything in place with a texturizing or holding spray.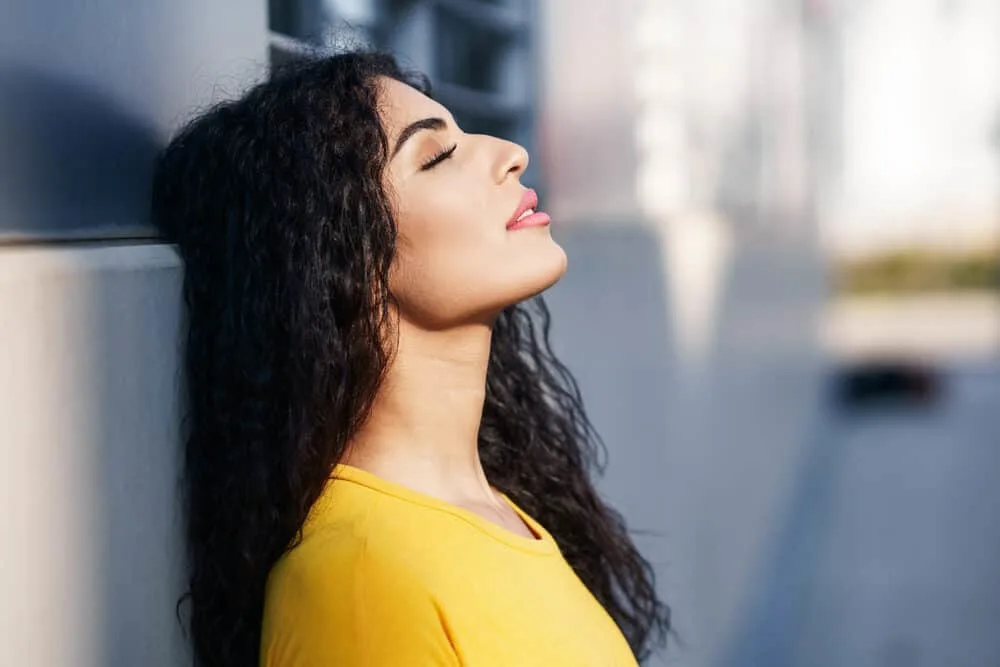 Salt Spray
Sexy beach waves w/ DIY sea salt spray
While they won't work on bone-straight strands, salt sprays will help coax out any natural waves hidden in your hair. Salt sprays use salt and other minerals to add natural-looking texture to your mane.
If taking a dip in the ocean gives you beachy waves, a salt spray can help recreate the effect – no ocean needed!
Unfortunately, salt sprays can dry out your hair. Try not to use them too often, and always follow up with plenty of moisturizing products. If you want to give salt sprays a try, just use these steps. We'll even teach you how to make one!
Get Your Supplies
Follow These Instructions for Salt Spray Waves
Shampoo and condition your hair. Use a lightweight conditioner, so that your strands won't become weighed down.
Towel dry your hair with a T-shirt or microfiber towel.
Spray your hair with salt spray. If you want to try making your own salt spray, follow this simple recipe.

Mix 2 teaspoons of sea salt into one cup of hot water. Make sure the salt completely dissolves before moving on.
Add in half a teaspoon of your preferred leave-in conditioner.
Add in a few drops of essential oil.
Pour in 1 teaspoon of your favorite oil. We recommend coconut, jojoba, or grapeseed oil.
Pour the mixture into a spray bottle and shake well.
The ingredients will separate, so shake the bottle before spraying.

Starting with the ends of your hair, scrunch and twist upwards.
Let your hair air dry or use a blow-dryer with a diffuser attachment. For more uniform waves, braid your hair in two loose braids while waiting for your hair to dry.
Once your hair is dry, undo the braids (if you opted for them). Otherwise, use your fingers to style your new waves, and you're ready to go!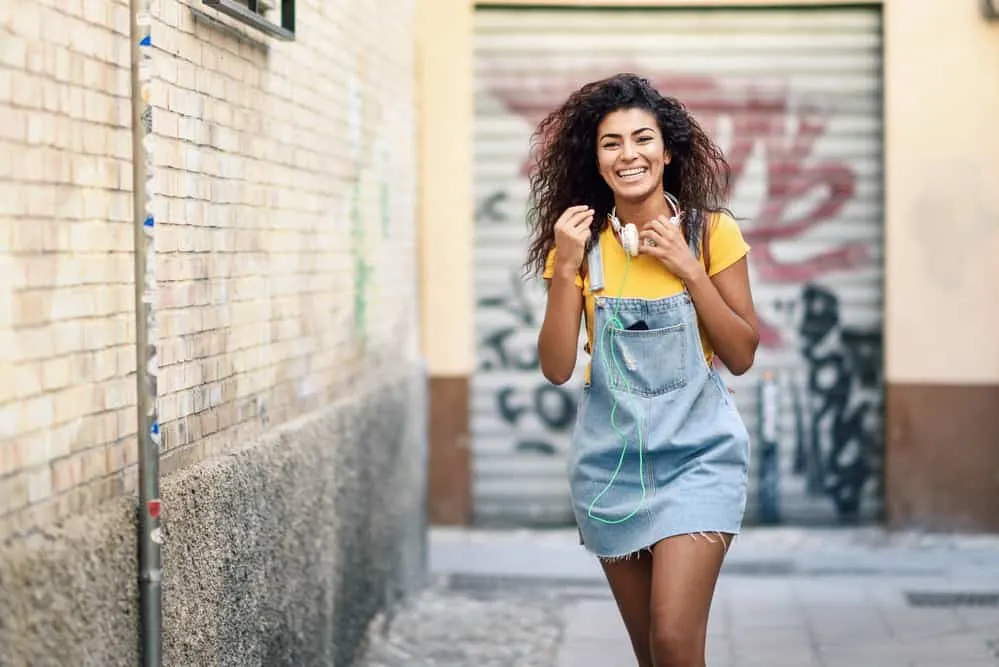 Tips for Getting Waves on Straight Hair
When it comes to getting waves on straight hair, the technique you use will dramatically affect your results.
By making a few changes to your hair care routine, you can get clearly-defined waves that last for the whole day.
Here are some tips to help you transform straight strands into beachy waves.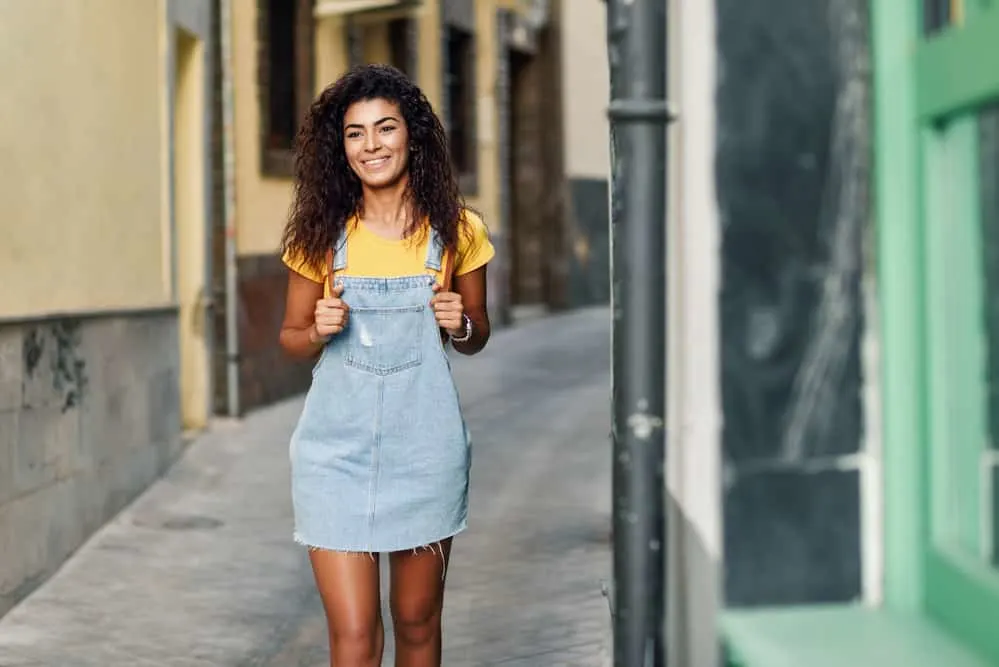 Best Products for Making Straight Hair Wavy
Your styling products will determine whether you're left with a frizzy mane or gorgeous, defined waves. Here are some of the best products for making straight hair wavy.
Kenra Platinum Dry Texture Spray 6
This featherweight texture spray absorbs excess oils and leaves your hair with a touchable, matte finish.
Use it to increase fullness and give limp strands a pick me up. Its non-drying formula leaves your waves with a soft, flexible hold.

L'ANGE HAIR Salt & Sea Texturizing Spray
Salt & Sea is a volumizing salt spray that gives your strands an irresistible texture.
Its nautically themed formula is full of nourishing ingredients like sea kelp and algae extracts. It even protects against UV rays and guards against color fade.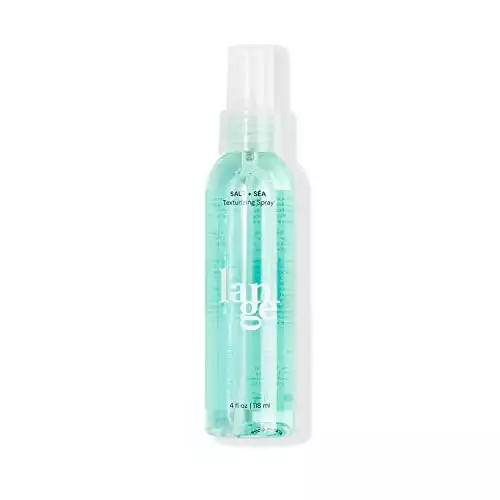 Living Proof No Frizz Humidity Shield
This weightless finishing spray locks out frizz and humidity for a long-lasting do. It offers up to 6x the humidity protection and protects your hair against heat damage and UV radiation.
No Frizz Humidity Shield's cruelty-free formula is color-safe and free of silicones, phthalates, and parabens.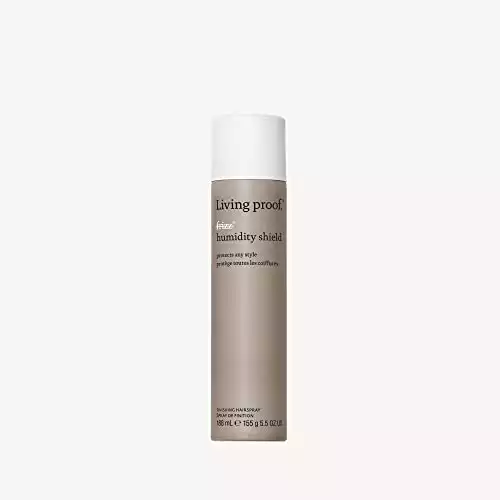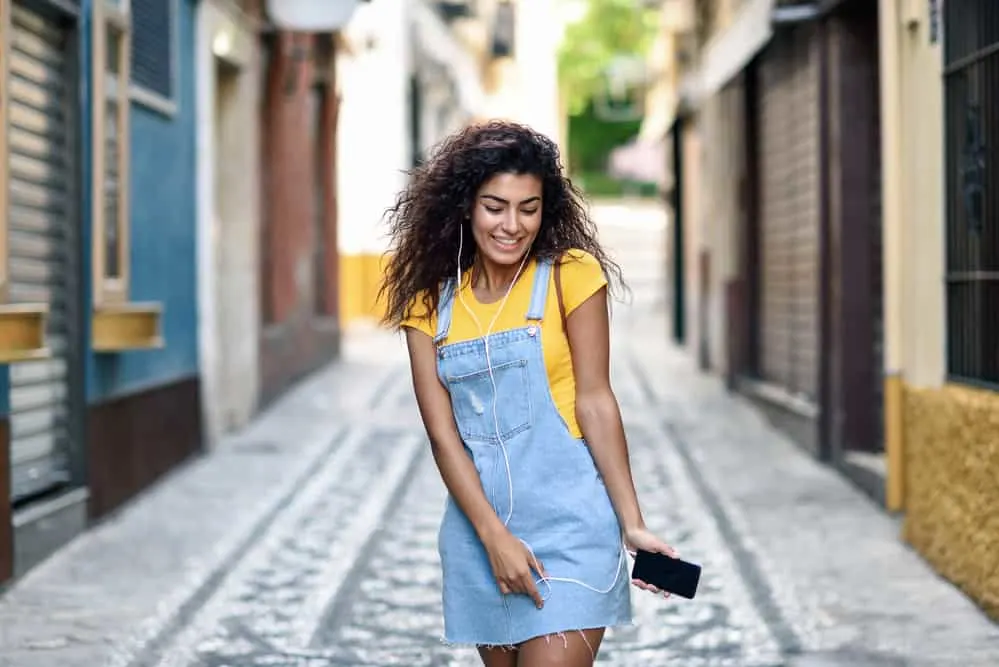 SheaMoisture Curl Mousse for Frizz Control
While you might think this product is strictly for curly girls, it can help make those natural waves hidden in your straight hair shine.
It blends strengthening silk proteins with nourishing ingredients like aloe, shea, hibiscus, coconut, and neem oil. Its residue-free formula leaves your hair weightless, shiny, and perfectly tousled.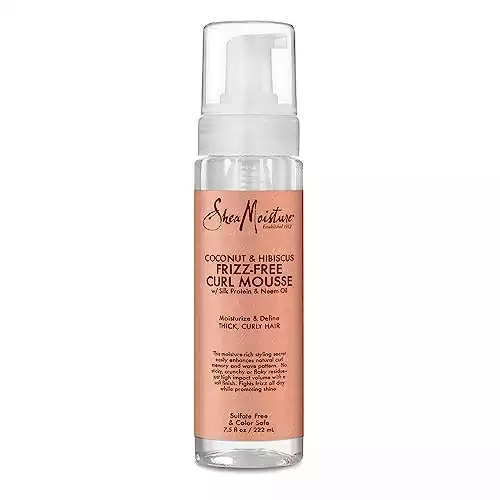 Verb Ghost Conditioner
Heavy conditioners can weigh down your strands and leave them looking limp and greasy. That's where this lightweight conditioner comes in!
Its sulfate and paraben-free formula uses the superfood moringa to soften, hydrate, and detangle your hair. If you're looking for weightless moisture, this conditioner is the perfect addition to your hair care routine.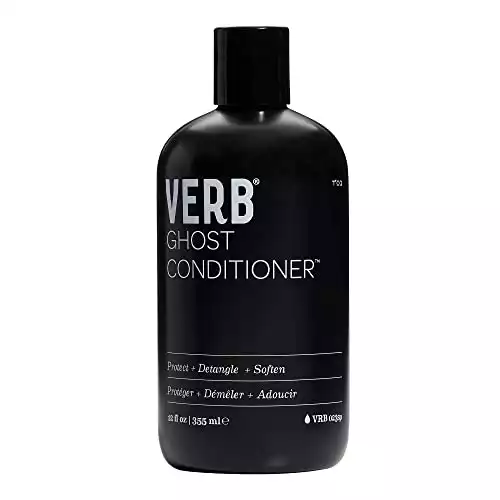 OUAI Wave Spray
In lieu of potentially drying sea salt, this texture-enhancing spray uses rice proteins to amp up your hair's volume and absorb excess oils.
Its formulated with premium ingredients like volcanic minerals and Rhodiola extracts. This delightfully scented spray gives straighter strands a dose of shine, body, and frizz-free texture.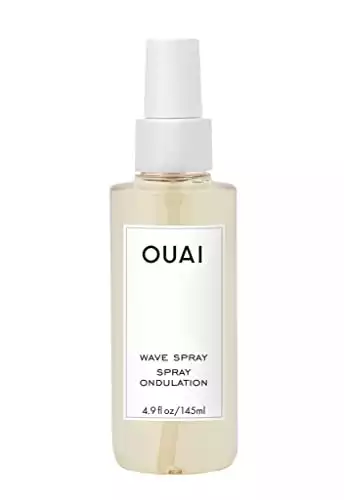 OUAI Wave Spray
Check Price
Curl Centric may receive compensation if you make a purchase using this link, at no additional cost to you.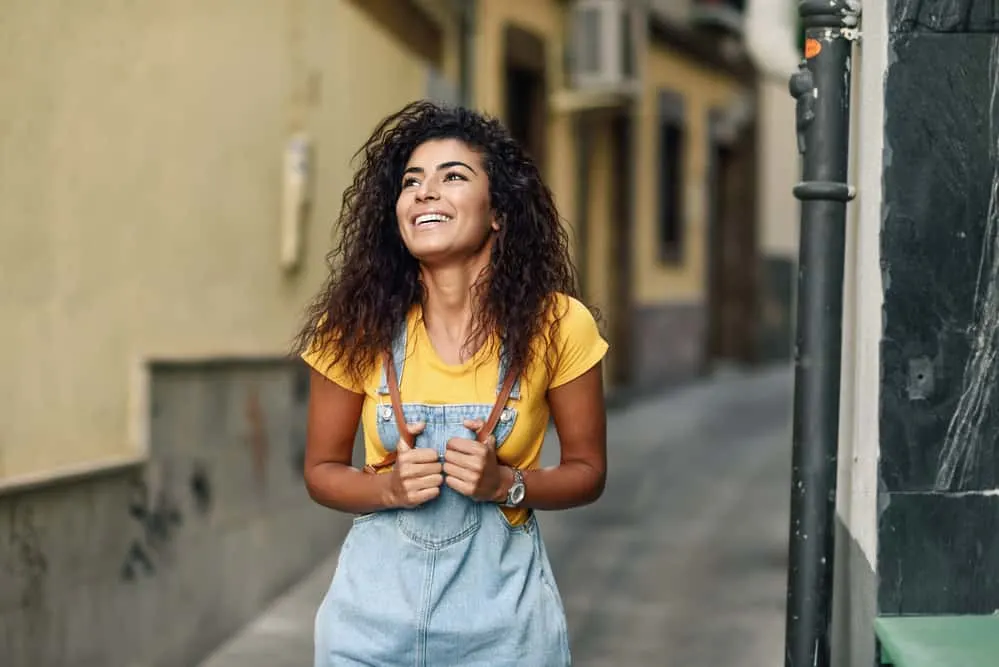 If your hair is damaged, we recommend sticking with one of the heatless wave methods. But regardless of the technique you use, play around with different styling products to find the best ones for your hair.
There you have it! We hope this article has given you everything you need to get those beachy waves you're after.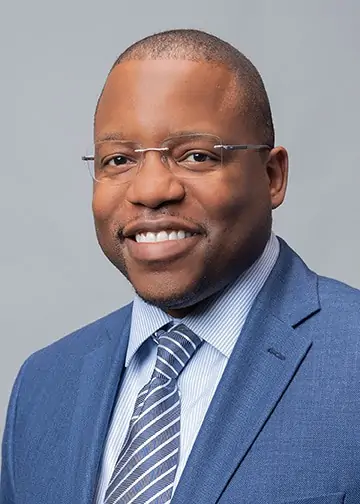 Kenneth Byrd holds a BS in Accounting and Management Information Systems and an MBA from the University of Alabama at Birmingham. With over 15 years of experience, Kenneth has been dedicated to hair care since 2008, when he co-founded Curl Centric® and Natural Hair Box alongside his wife. As a team, they promote healthy hair care practices through their comprehensive platform, Curl Centric. Curl Centric is a website operated by a husband and wife team that encourages healthy hair care. At Curl Centric, we aim to help our readers take control of their hair care journey and make good decisions about products, hairstyles, and maintenance techniques. We also have strict editorial integrity; here's an explanation of our editorial guidelines and how we make money.